The question came up, "why ten?". I took time to ponder, "it could be 25, we should even be listing 50. It's a celebration of movies for Christ's sake". But the industry is not there yet for quite a bulky list, and we are patient. For now, here are the 10 best Nollywood movies of 2021, from December 2020's record-breaking Omo Ghetto: The Saga to Kayode Kasum's November 2021 Soole by first-time producer Adunni Ade. What makes our list?
---
Related: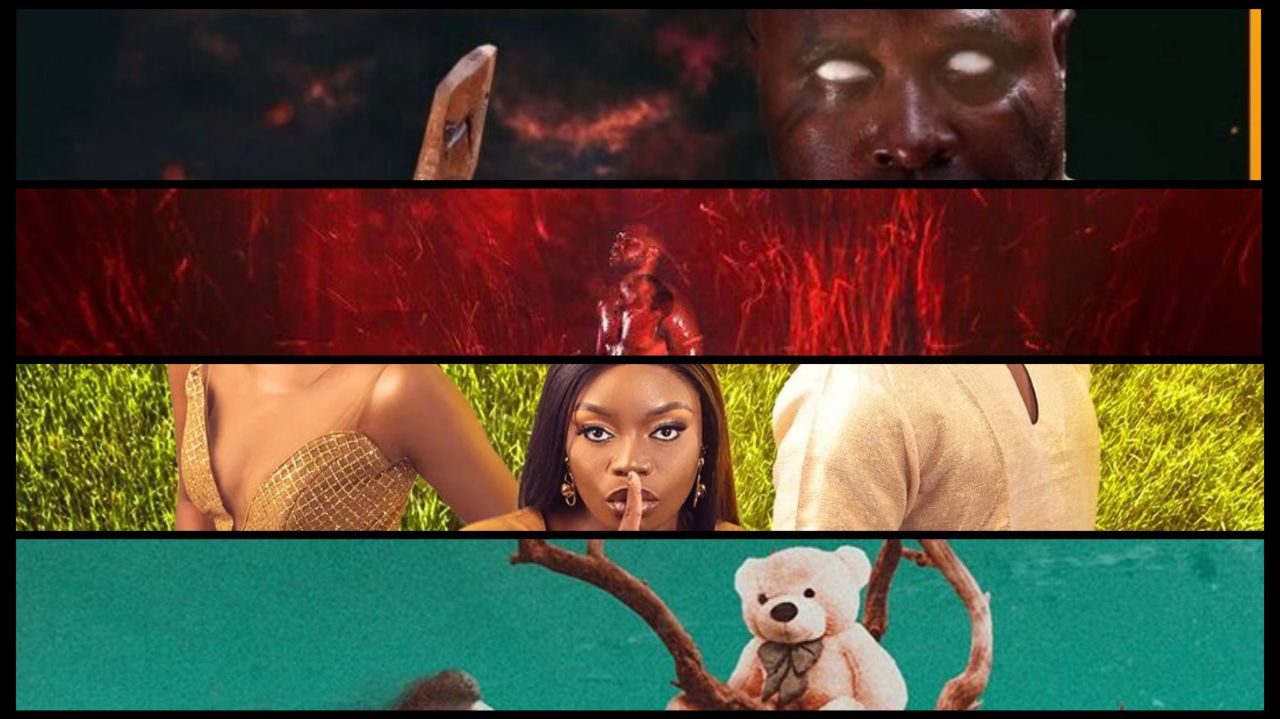 The Best Nollywood Films of 2022, So Far
---
10. One Lagos Night (Ekene Som Mekwunye)
Ikeade: Directed by Ekene Som Mekwunye, the film, despite its avoidable flaws, is an entertaining watch for every age group. What hurts is how better it could have been. With fitting comedic actors, Gold Ikponmwosa and Frank Donga, a well-developed script (rather than its over-reliance on improv) would have elevated their roles to the next level needed to make this thriller rank higher. One Lagos Night premiered at NollywoodWeek Festival 2021, snagging a Netflix debut shortly after.
9. Dwindle (Kayode Kasum)
Fridous: The highlights of this Kayode Kasum movie are its dramatic twists, finely knitting various unrelated individuals and threads of events. However, the movie loses its fervor as a comedy in the long run, while picking up pace with the thriller route it craftily explores.
8. La Femme Anjola (Mildred Okwo)
Olamide: A young Lagos hustler and a deceptive femme fatale light up Mildred Okwo (director) and Tunde Babalola's (writer) La Femme Anjola. When a young and brash stock-broker falls in love with an experienced seductress, it becomes clear as the narrative unfolds that nothing is a given with Anjola. Anchored by Rita Dominic and Nonso Bassey, questions of trust and betrayal are raised in the face of an absolutely unforgivable Lagosian's naivety.
7. Breaded Life (Biodun Stephen)
Fridous: Breaded Life is a film about a rich spoilt brat who wakes up one day to find out all his family members and friends do not have a memory of him, except a bread seller. Starring WKMUp's two performers of the year, Bimbo Ademoye and Timini Egbunson in the lead roles, the movie's strength lies in its cast and the non-complicated plot. The director, Biodun Stephen, cleverly translates her ideas on screen. Breaded Life delivers on its genre as a comedy-drama and doesn't beat around the bush to indulge its viewers with humour and many life lessons it proposes.
6. The Therapist (Kayode Kasum)
Jeremiah: The Therapist marks one of Rita Dominic's big-screen appearances this year, the other being La Femme Anjola. It's also one of Kayode Kasum's many movies in recent times. It boasts lustrous performances from the cast, such as Tope Tedela, Saheed Balogun, Anee Icha and Michelle Dede.
---
Best Nollywood Actresses and Actors in 2021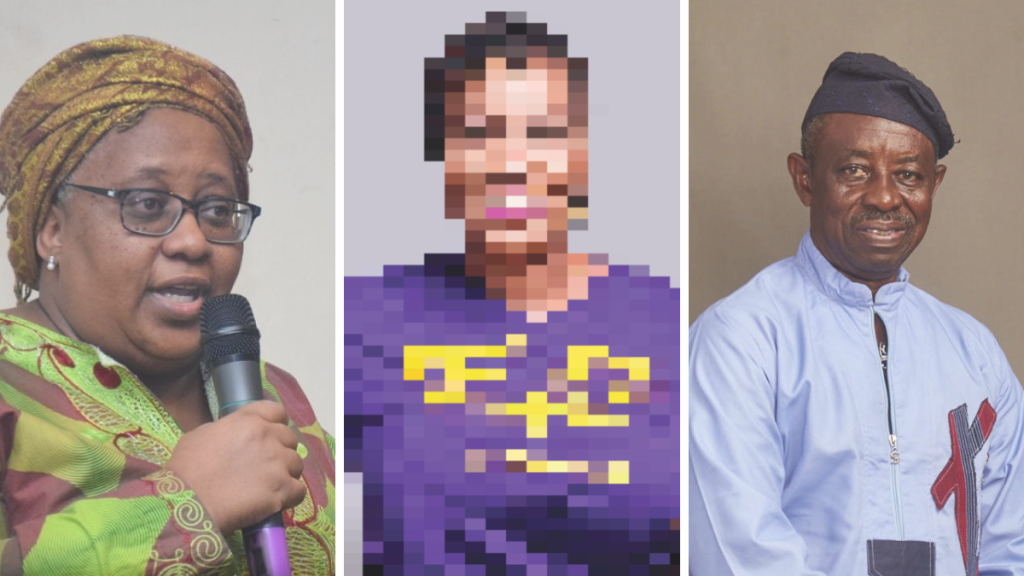 Best Nollywood Directors in 2021
Join the conversation on Twitter
Join the conversation on Instagram
---
5. Omo Ghetto: The Saga (Funke Akindele Bello & JJC Skillz)
Fridous: Omo Ghetto: The Saga, a sequel to 2010 Omo Ghetto, is the story of twin sisters who live totally different lifestyles after being raised in contrasting worlds. This comedy film features many Nollywood stars, an approach that surprisingly didn't backfire as each of the characters, no matter how minor the role they play, deliver it perfectly. Apart from the cast, the action scenes are also well choreographed and the movie comes with a number of memorable slangs. Omo Ghetto had a good story to tell and it did so impeccably, earning the record as Nigeria's highest-grossing film.
4. Gone (Daniel Ademinokan)
Olamide: Maybe we discovered Gone a little later than we should have, but that is no problem. The film is a tightly structured one and while it won't break doors down for novelty, one can watch it to appreciate the talented Bimbo Ademoye give one of her great acting performances. Good as the film is, its tilt towards familiar Nollywood sensationalism for its closure, and a completely unnecessary sequel set-up might have reduced the good work its structure put in place.
3. Ayinla (Tunde Kelani)
Olamide: Ayinla is great, mostly in the sense that it reminded us of a legend we have all never thought we needed to remember. And in doing so, we may have begun to wonder who else in history have we forgotten; who else deserves their story to be told. Tunde Kelani is a master at telling controlled history; most of his greatest works are either allegories or solid class/social explorations with a dash of mysticism. Ayinla feels a tad like an embrace of his extravagant artistic side; the stars, the brightness, the humour; it is a story allowed to expand as much as it desired. It looks like a reinvention of craft but it isn't. We shouldn't be surprised that the master director will return to something quieter in coming projects.
2. Juju Stories (Surreal16 Collective: Michael Omonua, Abba T. Makama and C.J. 'Fiery' Obasi)
Olamide: Juju Stories is merely a continuation of the good work Surreal16 has been at since the company was founded. Impressive mystical stories meet great actors and directors. The feeling of one's childhood superstitions deemed graceful enough to be held up in a horror flick is what gives Juju Stories and, indeed, Surreal16 deserved attention. For continuously looking to the apparently obvious and telling apparently obvious stories adequately, without pomp or garish technical fetishism.
Eyimofe (Chuko and Arie Esiri)
Olamide: Eyimofe is the debut film of the Esiri brothers. A proper slow-burner that mirrors the abruptness of life and the realities of being a Nigeria struggling with poverty and the uncertainties of survival in Lagos. The mirror shots, the single placement of camera for scenes, the haunting quiet of the film, and the maturity at storytelling let the viewer know they are in the hands of directors who respect the craft.
Join the conversation: Share your personal ranking in the comments section or on social media and don't forget to tag us or use the hashtag #BestOfNollywood2021.
---
Join our Instagram live discussion on Friday, 3rd of December 2021 by 7pm, as we break down our choices with some other Nollywood enthusiasts.