Everything from the conception of Bel-Air has set it apart from Will Smith's The Fresh Prince of Bel-Air. The show doesn't go down the regular route most classical remakes take, trying to milk the nostalgia of long-time fans. The show goes on to tell a story fit for its modern audience. Much more than a modern, darker take on the comedy classic, it tells a different story, one that encapsulates men. Bel-Air is a healthy addition to the library of films that are dedicated to rediscovering masculinity and it doesn't do this in isolation, it does this in the presence of other types of men.
 This modern Bel-Air is aided by beautiful performances from Coco Jones, Akira Akbar, Jimmy Akingbola, and Cassandra Freeman. Bel-Air was created following the success of a fan trailer Morgan Cooper put together on YouTube in 2019; the trailer was widely applauded and was the focus of a bidding war between Netflix and Peacock. The latter won the bid, now we have Bel-Air.
---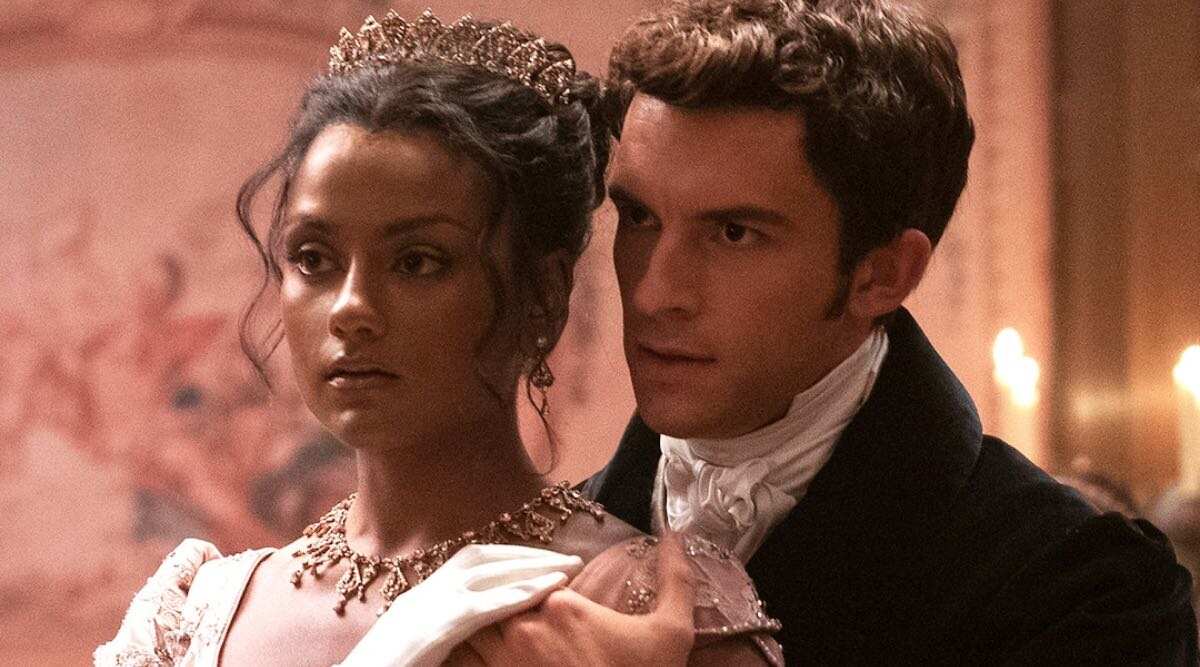 Series Review: 'Bridgerton' Season 2 is Less Excitement and Endless Repetition of Events
---
There are a lot of scenes and moments in Bel Air that will be defining for pop culture and the show, the success of the show being one. The rest of this article will look at 6 defining moments in Bel-Air. 
Spoilers ahead
Will Smith in Jail – Episode 1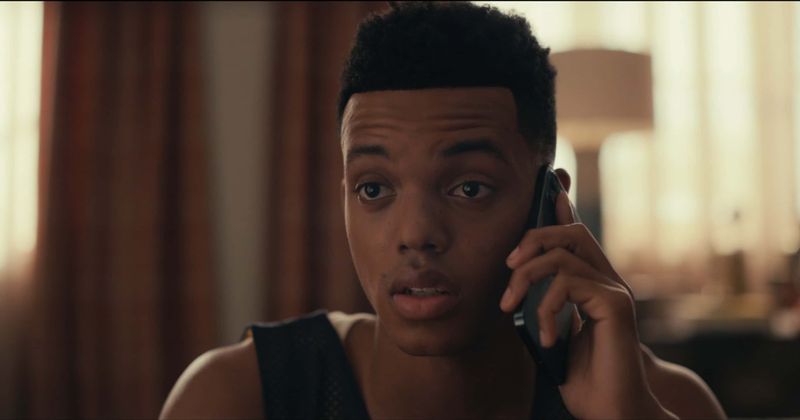 We are introduced to a fly Will Smith (Jabari Banks), a West Philadelphia native who has the potential to be a basketball scholarship recipient. Everything seems fine until Will and Tray (SteVonte Hart) get attacked by Darnell (a local bully). Rather than resort to violence, they decide to settle the beef with a bet on a basketball match later that evening in drug lord Rashad's hood. Will and Tray go for the match but Tray goes with a gun in case they get endangered. Darnell loses the match; he then decides to attack Rashad while Will and Tray are celebrating. Rashad thinks Will and Tray attacked him, and he decides to scapegoat Tray. Will breaks the fight by shooting in the air just as the cops come to arrest them. His uncle, a lawyer in Bel-Air, pulls strings to bail him out. This scene sets the pace for the show as the audience are made to understand why Will has to go to Bel-Air, and fast
Will Smith vs. Carlton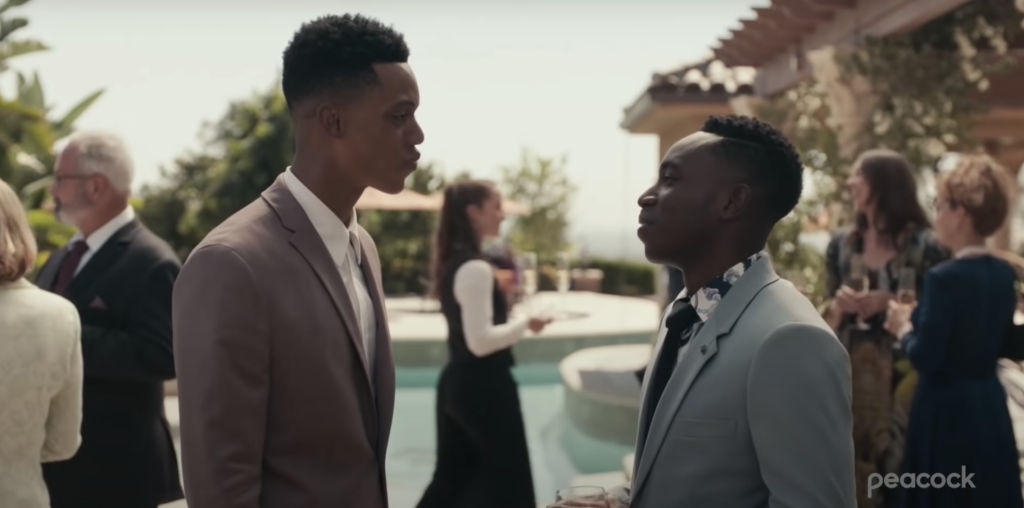 Will's plunging into the Banks household doesn't go smoothly because Mr. Banks's older son Carlton (Olly Sholotan) does not take his presence pleasantly. This is partly due to the attention that is showered on Will as he joins their household. Carlton is surprised as to why someone would switch schools during the school year.
Carlton's relationship with Will is a very big chunk of the show, and it shows different layers of masculine rivalry. The dynamics of their relationship is tilted when they both learn secrets about themselves. How they both handle their secrets shows their progress on their paths to getting whole.
---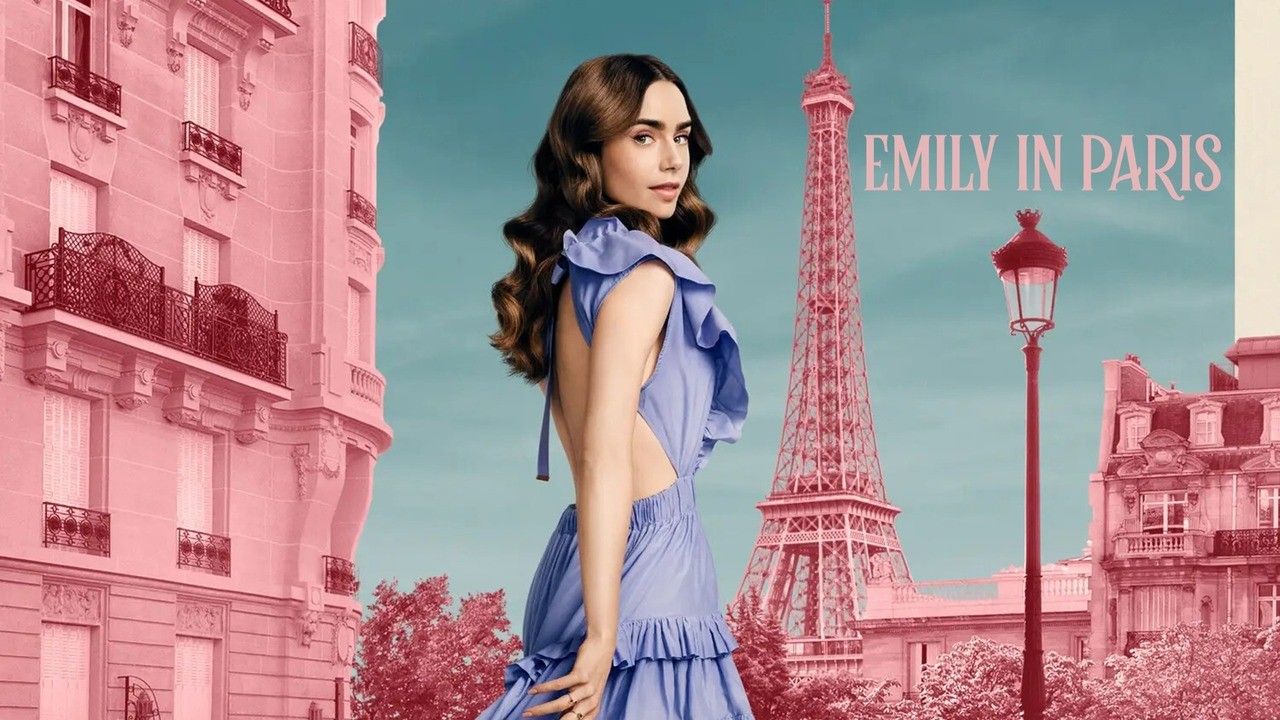 Four Other Series to Binge-watch if you Enjoy 'Emily in Paris'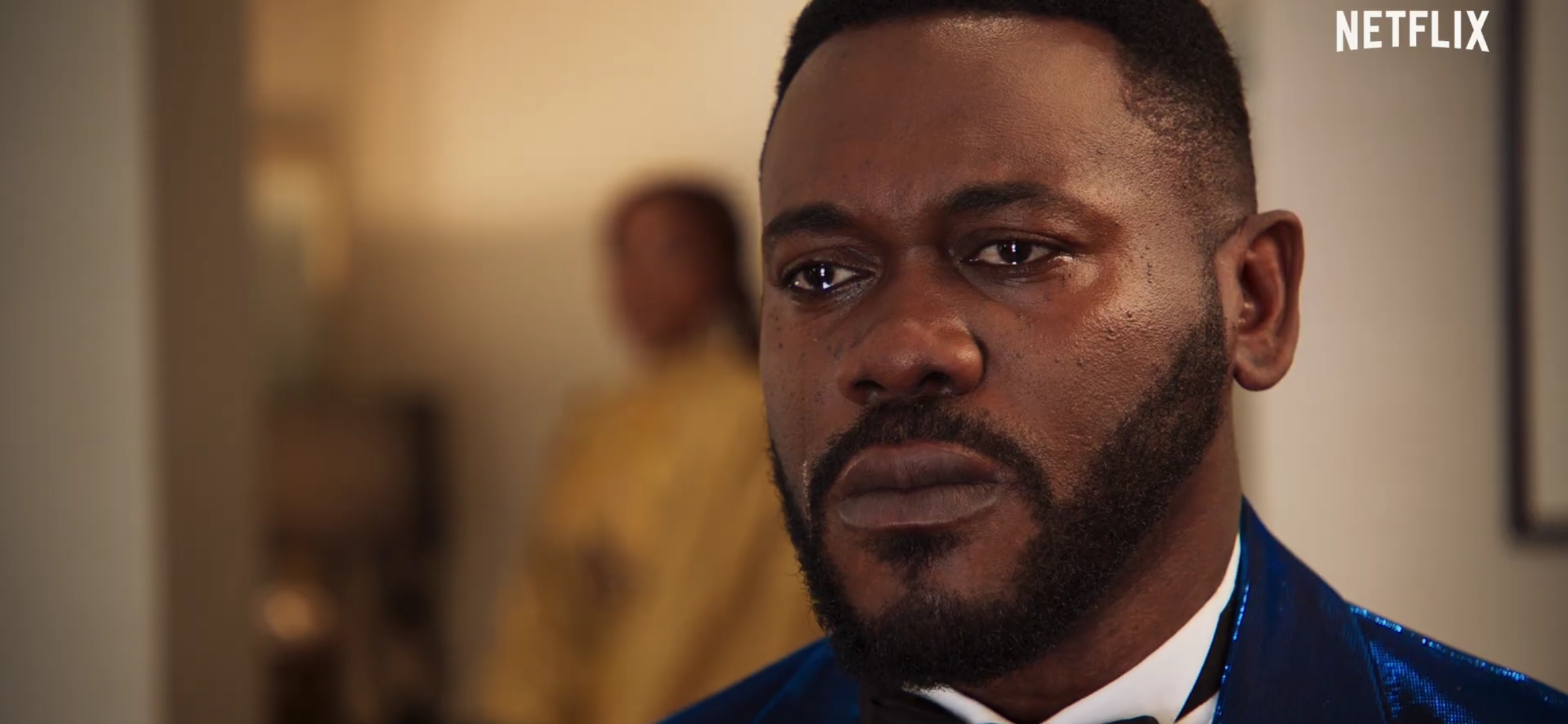 Trailer: Ini Dima-Okojie, Nancy Isime, Deyemi Okanlawon, Kate Henshaw in Dramatic-Thriller Four-Part Series 'Blood Sisters'
---
Will Smith vs. Best Friend – Episode 5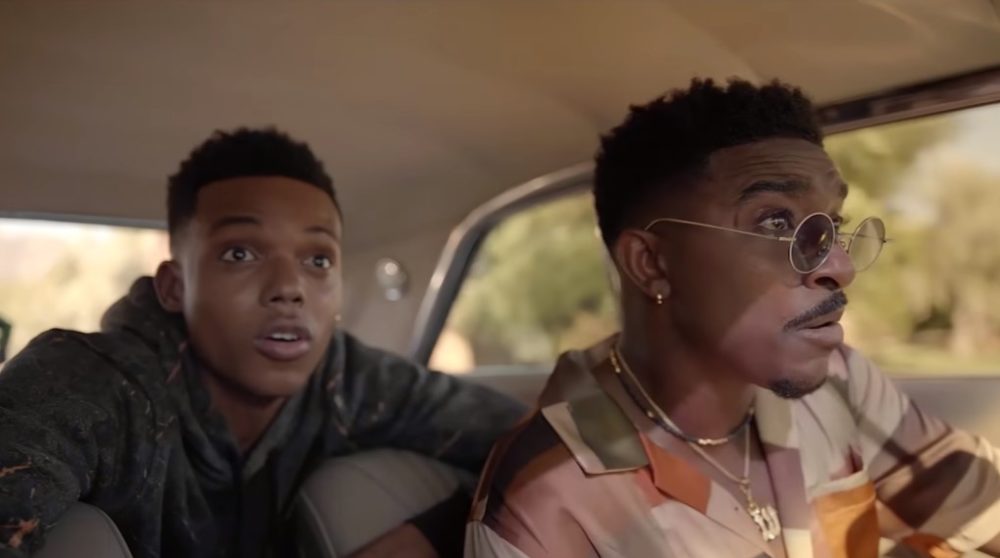 Will's best friend Tray comes to visit him in LA after Rashad's death. Things don't go as expected with their reunion as Tray wants Will to return to West Philly but Will doesn't see that happening as he is finally settling in Bel-Air. The rest of the episode looks at the dynamics in male friendships when sides are hurt.
  For a show whose predecessor was a comedy show, Bel Air tackles a lot of issues bothering around family, relationships, and masculinity. Seeing Will and Tray's friendship blossom and fail is very beautiful to see, although it is a sad case. Masculine intimacy is seldom shown on TV, it is just flawless how it is done here. This is another defining moment for Bel Air.
Uncle Phil for Mayoral – Episode 9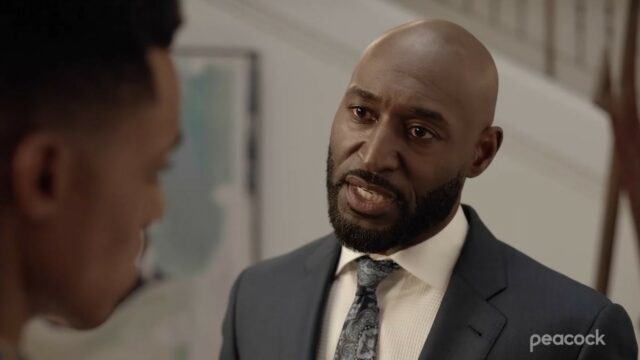 Uncle Phil's (Adrian Holmes) mayoral run gets complicated after Fred Wikes (Joe Holt) discovers something about Uncle Phil's family. Phil endorses Fred in a bid not to roll in the mud with him at the debate.
For a mayoral run that spanned most of the season, it's with great pain that we face another obstacle that is before it. Fred Wikes' character is a very difficult character to analyze, this makes for an interesting character. On one hand, he was a terrible husband to his late wife, an overprotective father, yet in the midst of all this negativity is a man who loves his city. The turn of events at the debate also shows us the start of Phil's walk to wholeness.
Daddy Issues – Episode 10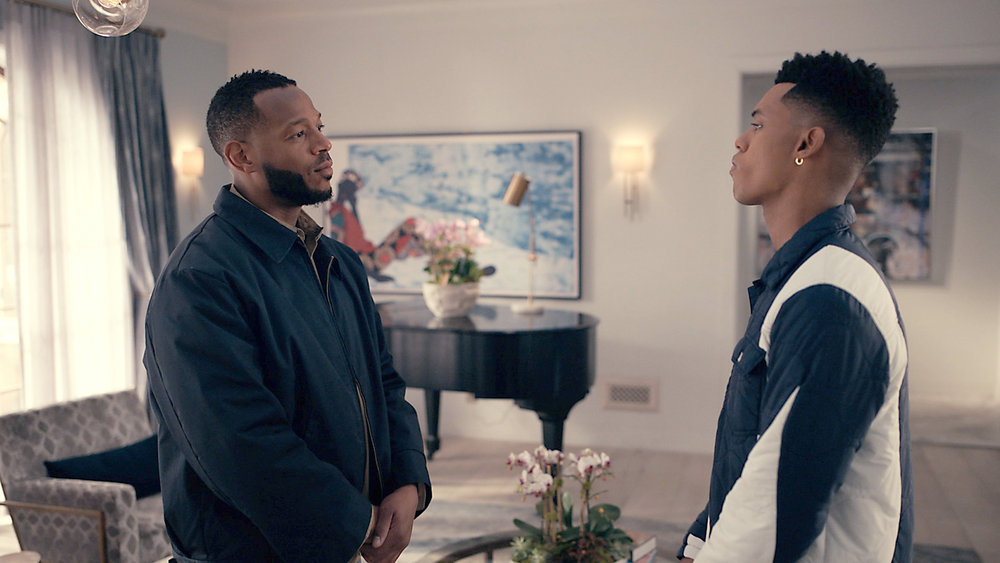 One issue that lingered throughout the series was about Will's father, very little was said about him, and times he was even mentioned, it was to shroud him in more mystery. The man himself, Lou (Marlon Wayans), showed up in the season finale, and the ugliness the audience had to confront alongside Will is tumultuous. Unable to face reality, Will runs away from home.
A lot was said about trauma and pressure, especially how it affects relationships. We also see Carlton stress Will's place in his life and the experience was seamless.
Sometimes to be a healthy man, means being a healthy brother, son, father, uncle, friend, or husband, this becomes the healthy man society wants to see when put together. Jordan Peterson always talked about figuratively cleaning our rooms before we change the world. A lot of films and TV shows have a lot to learn from Bel Air, especially when it comes to incorporating themes the audiences are conversant with. A lot of films fail in this regard when they try to be political, perhaps there is a thing or two to be learnt here. On one hand, we have Rashad and Darnell, the average man who is predisposed to violence and sees it as a master key. On another, we have Tray who for lack of means shows emotional vulnerability violently. In the mix, we also have Will, a boy on his own path to discovering masculinity for himself. In the end, personal convictions win, not mob mentality. Bel Air is a step in the right direction for the depiction of healthy masculinity on screen. This was done from the angles of family and friendship, two elements the original show also carried. 
Bel-Air has been renewed for a second season.
Share your thoughts in the comments section or on our social media accounts.
Keep track of upcoming films and TV shows with Google calendar.
Bel-Air is available on Peacock and Showmax.