The term "prestige TV" has been around since the '90s. It was used to categorize certain shows which were considered highbrow and "elevated" compared to their somewhat ordinary counterparts. In the late 90s, TV was experiencing burnout. Sitcoms had become too formulaic and audiences were desperate for a new kind of entertainment. The arrival of the following shows from cable networks changed the landscape for good: The Sopranos and The Wire, both from HBO, as well as Breaking Bad and Mad Men, from AMC. By the time the streaming giant Netflix launched its first original show in 2013 with House of Cards, the era of prestige TV was already in full swing. 
Shows on streaming services were especially devoid of the incessant commercial breaks that had plagued television shows throughout their history. This meant a new norm where there was more time to explore characters and their worlds, with hour-long episodes, uninterrupted by ad breaks. This new crop of shows featured antiheroes and showed people living lives and making decisions generally considered illegal or socially unacceptable. They tackled issues like racism and women's rights, explored in-depth topics considered taboo, and just generally wondered about our place in the ever-expanding universe. Without a doubt, Atlanta (placed 10th on IndieWire's list of best shows of the 2010s) sits comfortably among the aforementioned shows. 
---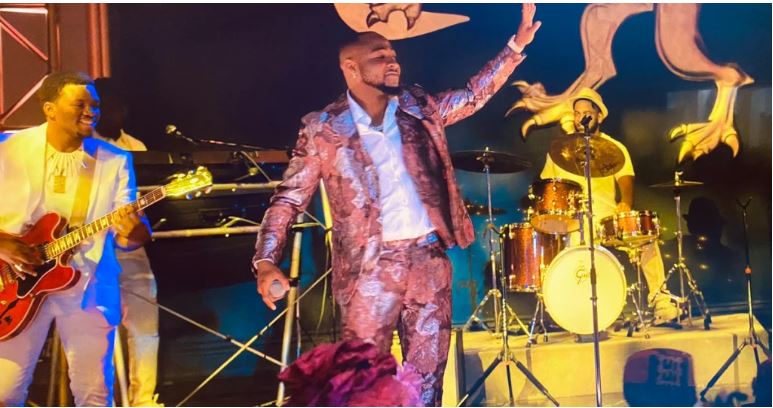 Every Nigerian Song in Non-Nigerian Films
---
Described by its multi-hyphenate showrunner, Donald Glover, as "Twin Peaks with rappers," Atlanta has in its past two seasons brought us intriguing stories littered with absurdism and surrealism while simultaneously delivering poignant commentary on modern society. Fans of the show have enjoyed simply hanging out with the characters: Alfred/Paper Boi (Brian Tyree Henry), Darius (LaKeith Stanfield), Earn (Donald Glover) and Vanessa (Zazie Beetz). The show combines the hangout comedy sensibilities of a movie like Friday (1995) with equal parts drama and seriousness. It's a show about nothing, and at the same time, everything. The third season premiered on March 24th, 2022 after a four-year hiatus. And in true Atlanta fashion, it arrived week after week with enough surrealism in its stories for us to sink our teeth into. The show also brought many hijinks, a few low points here and there, and lots of Nigerianness. The list below explains these in detail. 
1. The Highs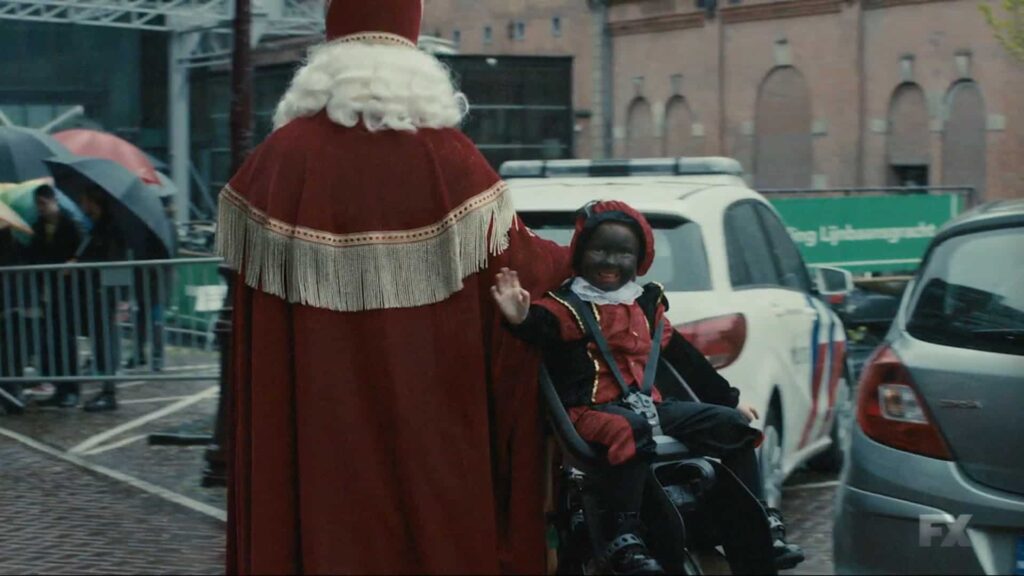 One of Atlanta's strong points is taking something that happens in our world, something we don't think to question in our daily hustle and bustle, and placing it under a magnifying glass, exposing all its features. It ensures that we give it some thought even as we laugh at its absurdity. In this season, the gang is in Europe as Paper Boi is on tour there. There are several cultural clashes that take place and lead to some of the show's best moments.
In episode two, "Sinterklaas is Coming to Town", the crew is in Copenhagen. Earn learns that Vanessa is around and asks Darius to pick her up from the airport. Darius meets Van and they ride together. When she finds an address in the pocket of a coat she buys, Darius tells her to follow it. "It's destiny," he says. Both of them end up at a death ceremony led by a death doula. According to her, she is there to help her dying friend and the people who love him, "let go." Darius says about the dying man, "Pretty sure that's Tupac," and as Vanessa is joining the others to say goodbye to him, the bed's canopy descends and suffocates the man. It's all very surreal and macabre.
In that same episode, Earn learns that Alfred is in jail and rushes to the station with twenty thousand dollars bail money to get him out. However, bail turns out to be a lot cheaper than he expected, totally different from the way it is in the United States. They leave the station and are confronted with a Dutch Christmas tradition called Zwarte Piet or "Black Peter". A child with his face painted completely black is sitting on a bicycle being pushed by someone dressed up as Saint Nicholas. When they ask their driver about the practice, he reassures them that it isn't blackface. The reason the child had his face painted black is because he is Santa Claus's helper whose face became black after falling down the chimney. They both brush it off but the show keeps finding ways to bring it back eventually culminating in Paper Boi deciding not to perform because virtually everyone in the crowd has on afro wigs and has painted their faces black. The show promoter freaks out when Earn tells him that Paper Boi is backing out. Livid, he chases Earn down but the former gets lost in the crowd of Paper Boi fans in blackface or Zwarte Piet. When he doesn't find Earn, he grabs the nearest guy he finds and begins pummeling him. "Why are you making me do this to you Earn?" he asks the guy while continuing to beat the living daylight out of him. 
This episode marked a strong return to form for the show, featuring all the characters getting up to hijinks of their own before eventually converging and discussing how weird their experiences were. "Three Slaps", the first episode, is based on a true story. On March 26, 2018, in Mendocino County, California, Jennifer Hart and her wife, Sarah Hart, murdered their six adopted African-American children in a murder-suicide by driving the family's SUV off a cliff.
Atlanta brings these things to the forefront of the conversation again and asks us to consider how such an event could have happened. The show's verdict seems to be that there is no such thing as a perfectly normal world. What we call normal is made up of so many surreal events that we simply brush over because it's not the norm, or happens to people who happen to be in the minority. 
2. The Lows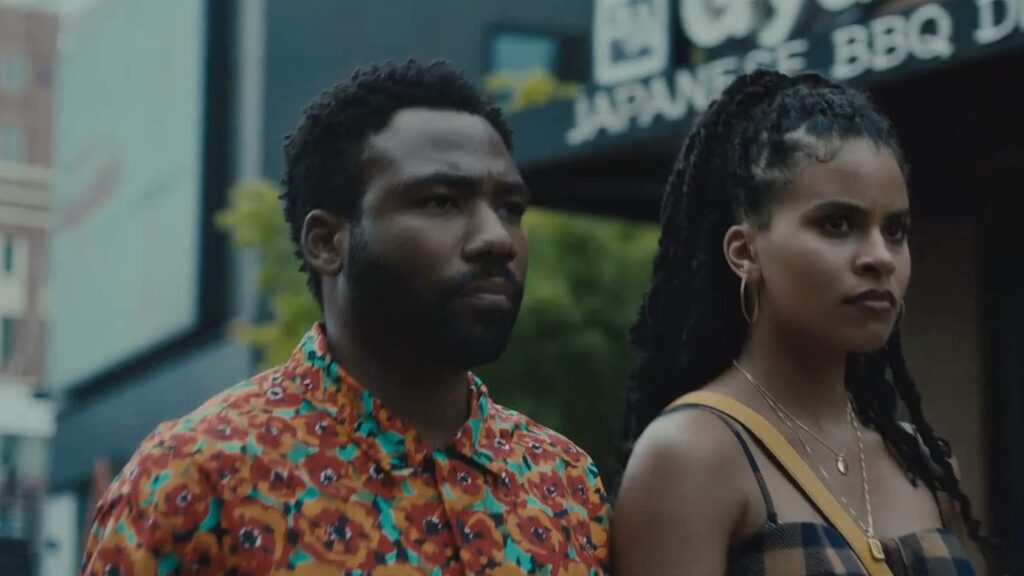 The highs of prestige TV largely outweigh its lows but they exist nonetheless. For instance, the absence of commercial breaks made more time available to tell complex stories but also led to overindulgence on the part of many filmmakers. Episodes began to stretch to unnecessary lengths. The ad-riddled format of traditional TV was a restriction for a lot of stories, but it can be argued that it compelled the team to get more creative with their execution. 30 Rock (2006 – 2013), for instance, had only twenty minutes and did a ton with it. One suspects that a longer runtime might have affected things negatively.
This isn't to say that the good kind of overindulgence doesn't exist. One good example would be the fourth season of the Duffer Brothers' Netflix original Stranger Things. Before they were released, episodes 7 and 9 were reported to be feature-length, with the latter clocking in at about 2 hours 30 minutes. However, this is different because at this point in the series, the story has gotten so huge and there are multiple plot threads running at the same time. Season 3 of Atlanta, however, in a way, seems stretched thin. Focus keeps shifting from the main characters to short anthology stories which are great but take up space that could have been used to flesh out the lead characters and their struggles. 
For instance, in the second episode, when Vanessa comes to meet them in Europe, the show sets up some internal conflict that she needs to overcome. She is going through an intense liminal period. There is a category of films under the coming-of-age subgenre which feature much older protagonists, such as C'mon C'mon (2021), and Frances Ha (2012). These stories realize that you can "come of age" at any period in your life. You can question everything you previously held to be true and start again. It seemed like the third season was going to deliver on that as far as Vanessa was concerned. But she disappears for most of the season only to return in an underwhelming finale filled with baguette-induced violence, elite cannibalism and weird sexual practices. This isn't out of scope for the show. It's just that this time, they seem just a little bit heavy-handed, like affectations that distract us from some much-needed character work. 
---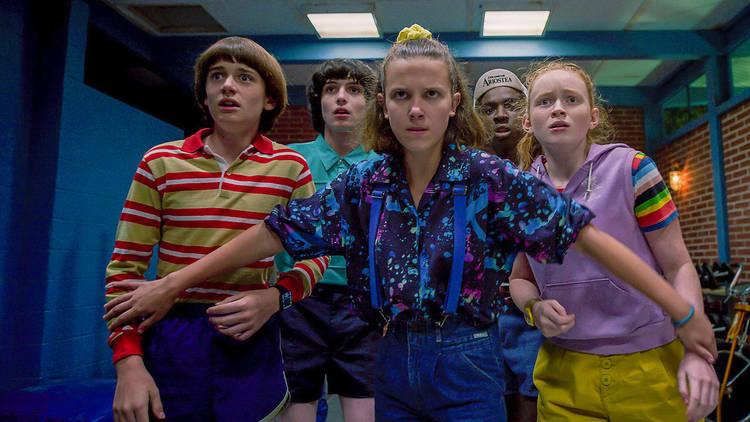 How The Duffer Brothers Tackle Fear in 'Stranger Things'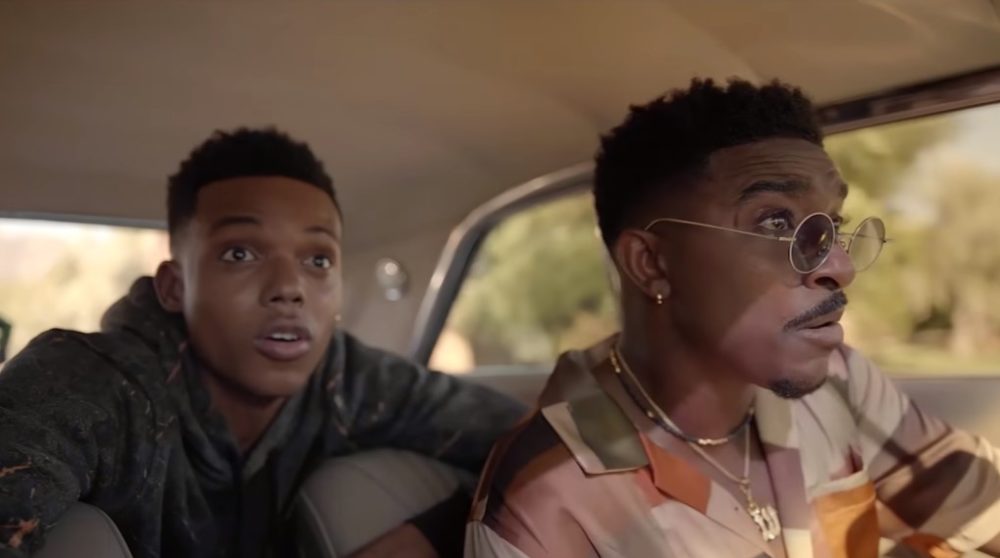 Redefining Masculinity on 'Bel-Air'— Defining Moments
---
3. The Nigeriannness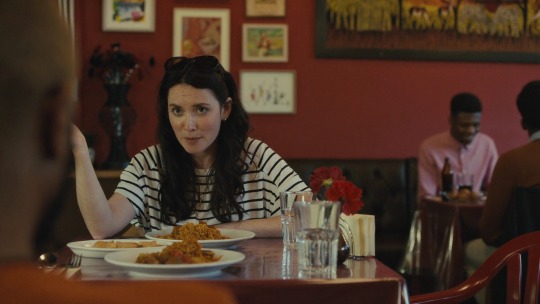 Fans of the show know by now that Darius (LaKeith Stanfield) is Nigerian. Throughout the previous seasons, hints of his heritage have been sprinkled here and there, delivered with the character's signature weirdness. Atlanta expands on this in the third season, not only with Darius but also in the anthology stories as well. 
In another favorite episode, "White Fashion," Darius takes a white acquaintance to a Nigerian restaurant. The place feels like a sanctuary for Darius, a home away from home. There is an over-the-top old Nollywood movie playing on the TV in the restaurant (featuring a fainting Genevieve Nnaji in a wedding dress no less). Darius and the owner have a little banter before she serves them Nigerian meals. All the while, his white European colleague is listening intently. Sometime later, Darius returns to the restaurant only to discover that it has been closed. His white colleague mentions that after buying up the place from the owner, she set up a food truck chain known as Naija Bowl. She gives Darius a plate but he throws it in the bin when she isn't looking. 
This subplot squarely shows the effects that unchecked capitalism has on black businesses. A capitalist would see that place and only think about money or profit but it clearly meant so much more to the patrons. The white woman buying up the restaurant simply sucks all the life and vitality out of it, and homogenizes the idea. When we're thinking only about profit, we lose sight of other things that matter, the show seems to be saying. The irony is that the white woman probably thinks of herself as liberal and accommodating of black people and their cultures, meanwhile, her saviour-complex which has blinded her to the intricacies of African communities is a new and dangerous kind of racism in itself. 
In the Donald Glover-directed episode, "Rich Wigga, Poor Wigga," the protagonist, a biracial high school student passing as white, dismisses the Nigerian-born student Felix, as being "not really Black." Felix responds, "I'm blacker than you. You think if I walk down the street in your neighborhood they're not going to stop me because I'm African?" And then the whole thing devolves into a contest of flamethrowers.
The first episode begins with a white man and a black man on a boat having a chat. The former says to the latter, "White's not a real thing. There's no scientific basis for it. People just become white. It's social. White is where you are. It's when you are. Armenians are white as hell, till they ain't." This season grapples with identity in different forms, from social constructs such as race and all the expectations that come with it, to ethnicity and nationality and how safe spaces keep getting robbed for profit.
Atlanta season 3 really resonated with a lot of fans and new audiences, many of whom extol the quality of the anthology episodes. On the other hand, there are those who think this season dropped the ball on what we all understand Atlanta to be. I reckon it's a bit of both. The anthology stories while shifting the focus from the main storyline manage to captivate audiences with some sharp commentary. I'm particularly glad about the little exploration of Nigeriannness in the show. Between Darius from Atlanta and Sam Obisanya from Ted Lasso, gone are the days when the only representation Nigerians got in sitcoms was as criminals, especially of the 'Nigerian Prince' brand.
We're a country with rich cultures and diverse people. It'd be interesting to see where Atlanta takes this next. The fourth and final season is set to premiere on September 15. 
---
Share your thoughts in the comments section or on our social media accounts.
Keep track of upcoming films and TV shows with Google calendar.