Mr Gbenga's Hard Drive, 'Chukwu Martin's improvisational rough play set against the EndSARS protest, is now streaming on YouTube after a first lap festival run.
---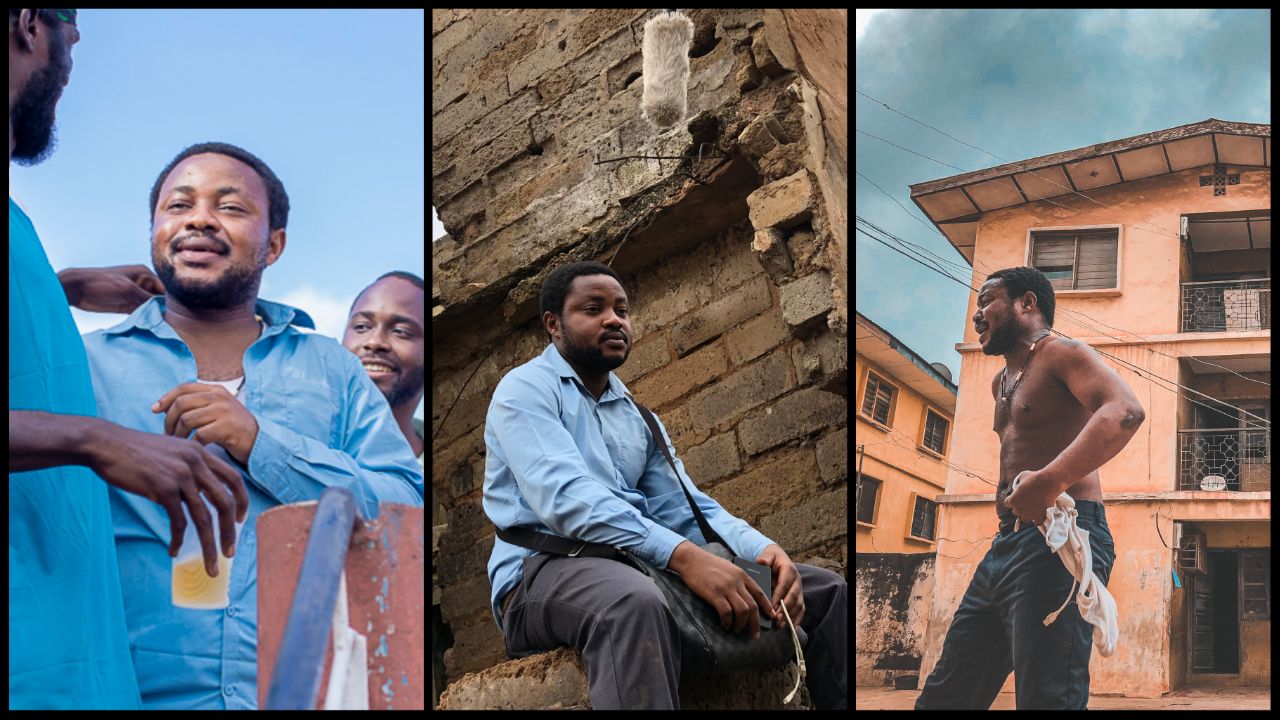 Movie Review: 'Mr Gbenga's Hard Drive' and the Camusian Hero
---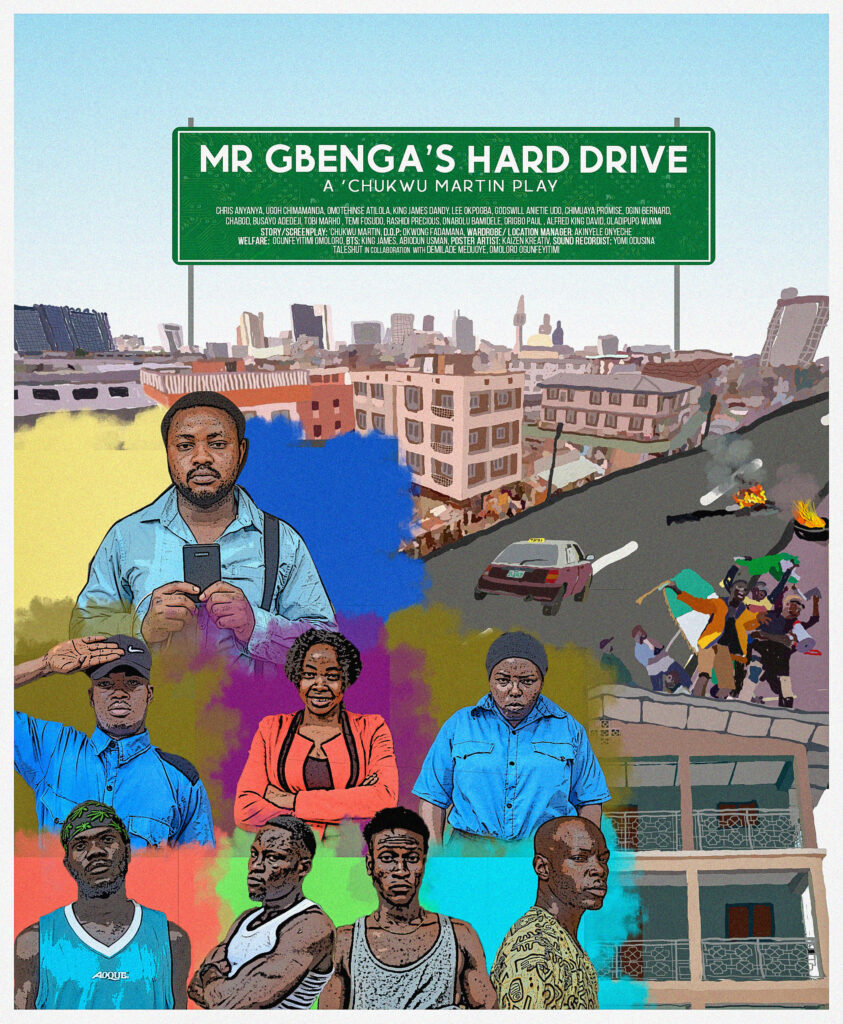 Referred to as a rough play, Mr Gbenga's Hard Drive follows an accountant (played by Chris Ikechi Anyanya) who is on the run from his boss after damaging an invaluable hard drive. Hot on his tail are two overzealous security guards.
Also starring alongside Anyanya (In Ibadan) are Amanda Ugoh, Tobi Marho, Omoloro Ogunfeyintimi, Atilola Omotehinse, James Dandy Asuquo, Lee Okpogba, Chimuanya Promise, Busayo Adedeji, Chabod, Rashidi Precious, Alfred King David, Onabolu Bamidele, Ogini Bernard and Oladipupo Wunmi.
The rough play has premiered at The Annual Film Mischief (TAFM '22), Lift Off Filmmaker Sessions (2022) and was a nominee for Best Feature Film at Pan African Youths Film & Arts Festival 2022.
Mr Gbenga's Hard Drive, produced in 2021, sought to have its own language and structure in an experimental nature, by foregoing tripod, change of lens, artificial lights, colour grading, amongst many other experiments, thus creating a camusian adventure on set in its Ibadan location.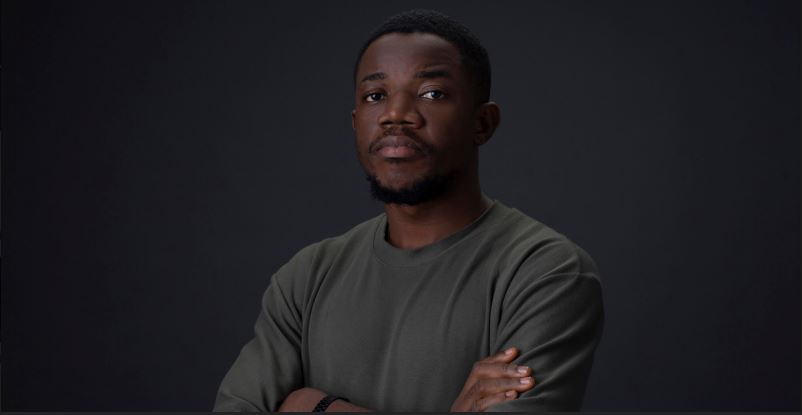 "I approach film like a simple task because that is the only way to get it done. The process is however wholesomely tasking. In a project such as this, that is mostly improvisational, the actors and crew have to be quick on their feet, especially when actors improvise, the camera continues to follow the actions, pushing and moving the plot forward," shares director 'Chukwu Martin in a statement. He continues, "Making this film was an adventure. I hope audiences find it relatable and enjoyable as we did."
'Chukwu Martin is a director, actor, and voice actor with credits spanning film, television and theatre. He has made quite a number of experiments with film and for him, it is a continuous process – to communicate and discover new feelings and connections. He calls his works "Plays & Rough Plays" which are usually improvisational, minimalist and interface.
Mr Gbenga's Hard Drive was produced by Demilade Meduoye, Omoloro Ogunfeyintimi and Taleshut, with the cinematography helmed by Okwong Fadamana.
Watch the full rough play below