By the middle of the 20th century, the German poet and playwright, Bertolt Brecht, had perfected the Epic Theatre movement. It is a theatre technique that avoids illusions by constantly disrupting the audience's suspension of disbelief. In Brechtian plays, the actor speaks directly to the audience, often analysing the events of the play with them and the elements of illusion like costume changes, make-up, are carried out before the audience. The purpose is to disenchant the audience, have them remain logical, and associate the play with real life as much as possible. Since theatre is the forerunner of cinema, it is no surprise then that the techniques of disenchantment in Epic theatre have been applied to cinema. Jean-Luc Godard's 1965 film, Pierrot Le Fou, and its estranged filming techniques, is an excellent example. Chukwu Martin's Mr Gbenga's Hard Drive is also another interesting entry.
---
Related: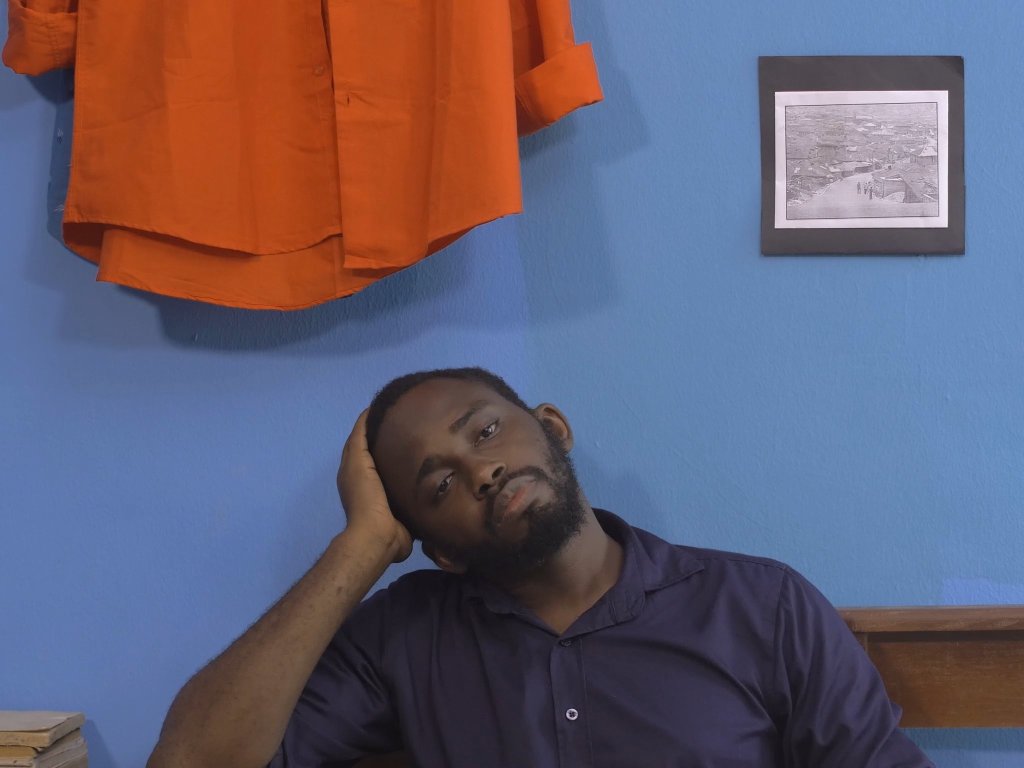 Movie Review | In Ibadan (2020)
---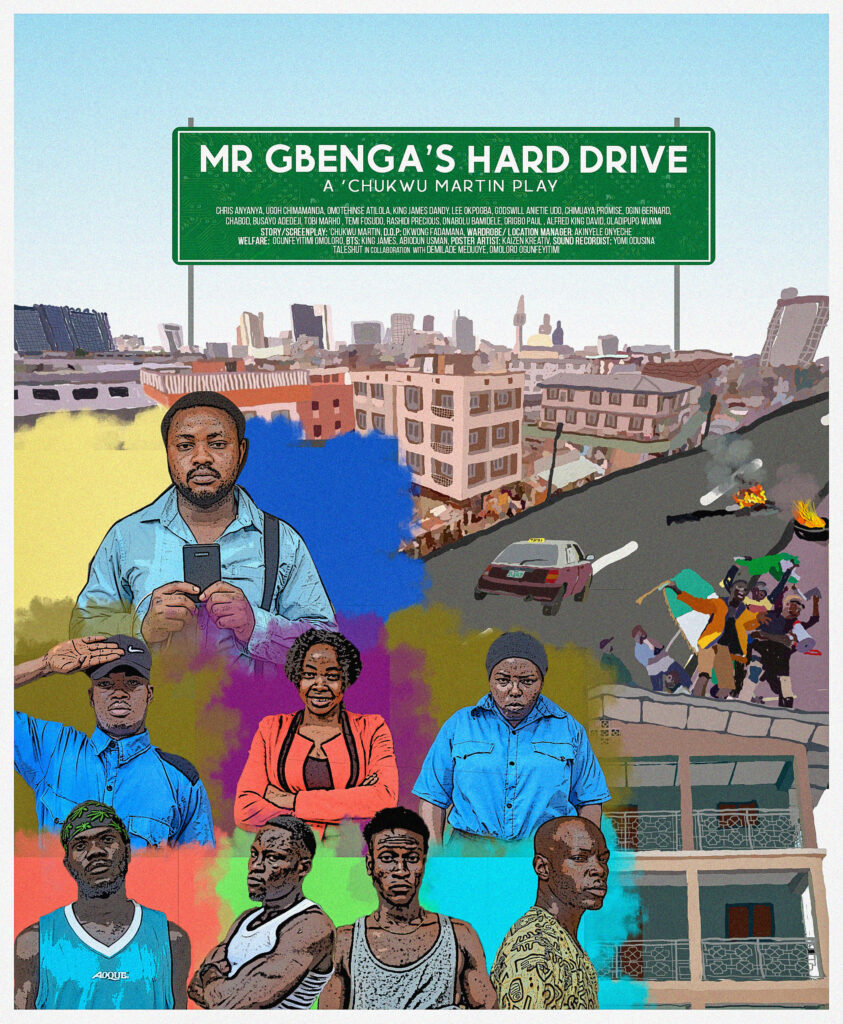 In Mr Gbenga's Hard Drive, an accountant, Arinze (Chris Anyanya) is on the run from his boss after damaging an apparently invaluable hard drive. Arinze is the Camusian absurd hero who wanders through a troubled country in search of a solution to "the greatest problem" of his life. And through Arinze, we get to see facets of the citizens of this troubled country. It is a pedestrian film and its staple is its coarseness, as named by its director, Chukwu Martin; 'a rough play'. The coarseness is in its transitions, in its dialoguing, in its structure, and in its appearance. 
There is a dogged fatigue that pins each of these citizens in this troubled country; Arinze's in-law (Ogini Benard) weeps because he cannot take care of his family; the jocund security guards, Officer Tete and Officer Jide(Atilola Omotehinse and Ogunfeyitimi Omoloro) trailing Arinze are piss poor; and Arinze himself is equally overwhelmed by the realities of his existence. What makes these characters difficult to critique is their mundaneness; to critique them would be to critique oneself. Especially helpless Arinze, his philandering girlfriend, the preacher, the philosophical drunks, and the security guards. In the cracks of the citizenry, we also find the corruption and desire to cheat in the average Nigerian—the hardware technician (Lee Okpogba) in the opening scene and the thugs (Chabod and Busayo Adedeji) later on. They all reflect an aspect of being Nigerian and, extensively, being human.
---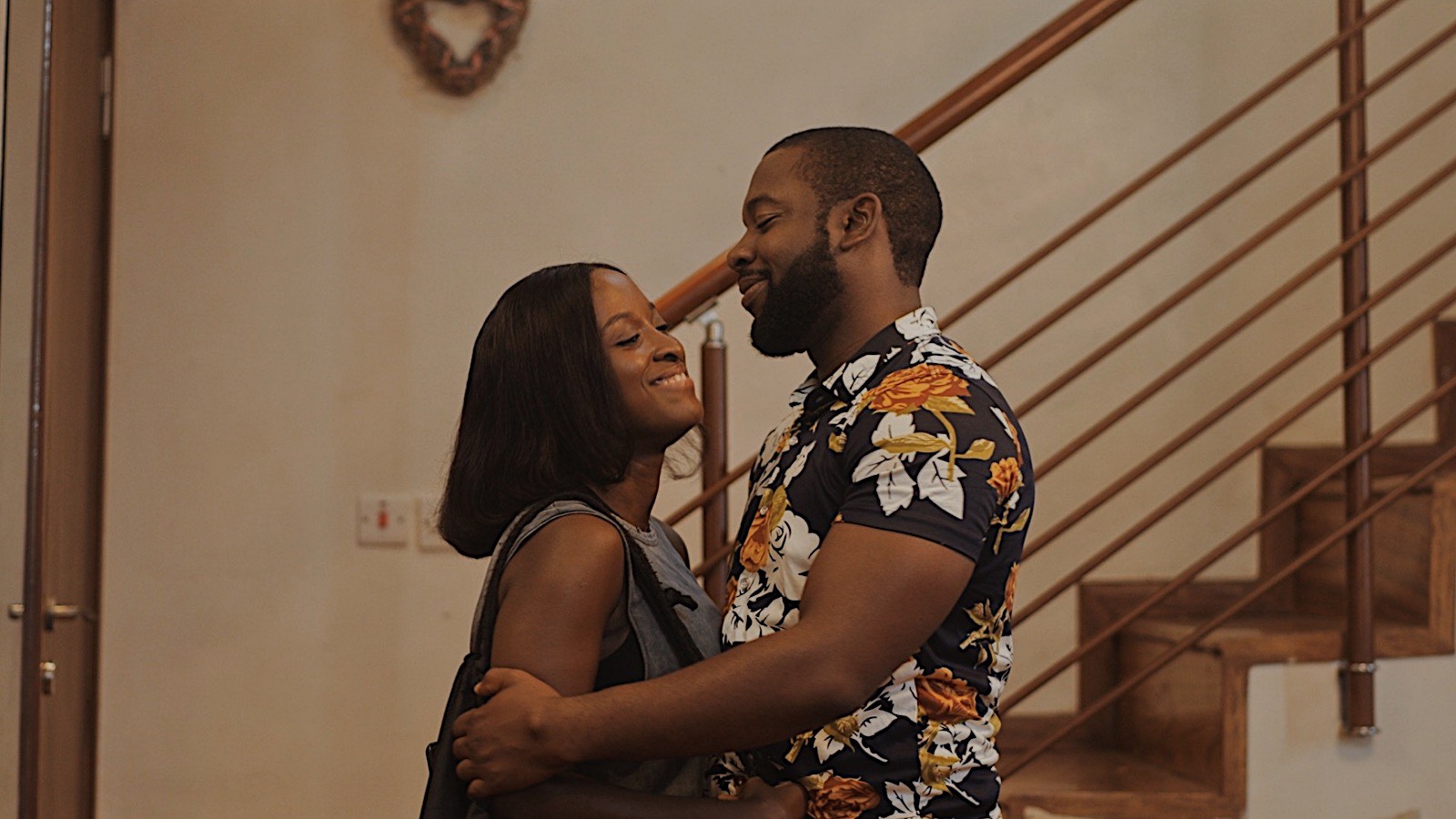 Short Film Review: Fatimah Binta Gimsay's 'Ijo'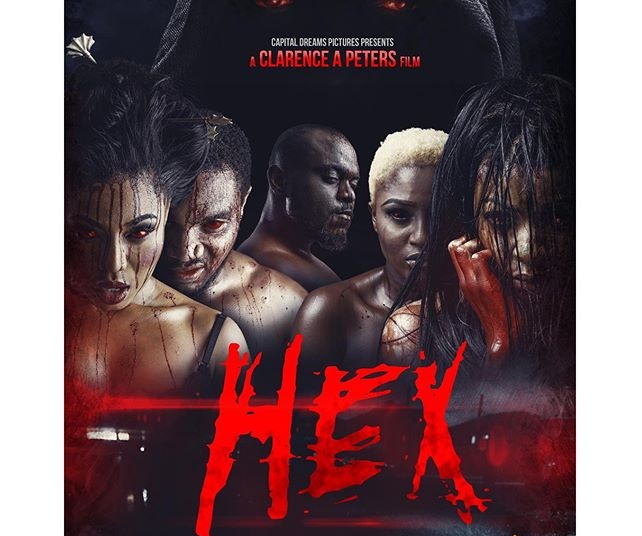 'Hex' Review: Clarence Peter's Horror Short Film is Gritty But Without Fright
---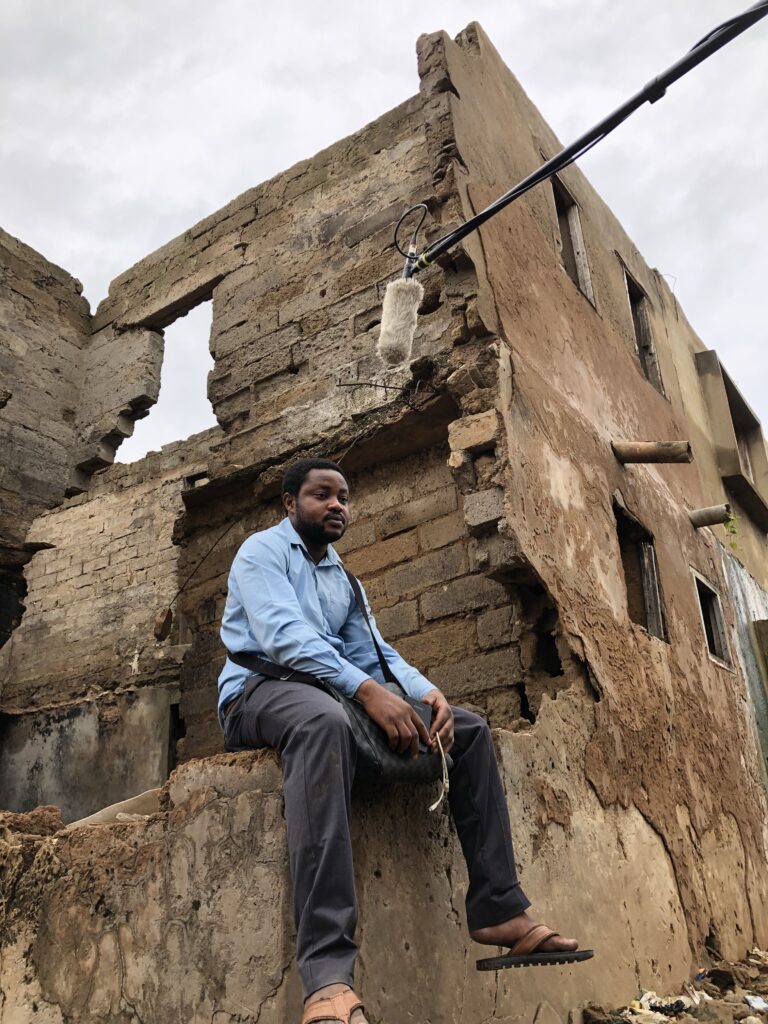 The film leaves nothing to spare as it goes after love, family, politics, and faith as well. It takes an especially cynical outlook towards religion which is partially unfair. Religion, after all, is the opium of the masses for good reason. Arinze shows why it is so. Here is a helpless man walking through an apparently hopeless country, who has a nihilistic friend, and whose sole source of respite, his lover, ruins him. Amidst his myriad of hopelessness, one would be permitted to think religion would soothe his troubled mind. In spite of his presumptuousness, Arinze, as all who staunchly disbelieve, fails to recognize religion for what it fundamentally is; a foolproof coping mechanism. And this lack of nuance to his disbelief runs through the other aspects of the film. Because the plot is bare, it feels, in various moments, as though the film is running on fumes. The denouement itself feels a tad reliant on coincidence. The security guards balloon their scenes—even though they are caricatures—beyond reason and, one feels, the near-drunk existential debate amongst the three wise men, however sound, however interesting, went on a tad too long.
It is in this philosophical haze the film concludes because, certainly, there is something thought-provoking to say about a man who has been murdered, albeit indirectly, by the one person he holds dearest. There he goes. A dead man walking in the lonely street of the world. And in classic Epic Theatre quality, the dead man looks directly at the viewer, saddened and exhausted even in death, then he shakes his head.
Rating: 7/10
Share your thoughts in the comments section or on our social media accounts.
Keep track of upcoming films and TV shows with Google calendar.
Side Musings
Impressive performance all-round. It is more difficult to act normal while constantly breaking the fourth wall than it is to perform a character with the imaginary fourth wall there.