Niyi Akinmolayan directs Palava, a lighthearted flick that explores the chaotic life of a randy musician and his daughters from several mothers. Osagie 'Osa-Wonder' (Richard Mofe Damijo), a once-forgotten highlife musician, has his career suddenly revived by a viral song, but his old habits continue to dog him and the shadows of his past follow him. Problems start when a former assistant posts a video carrying a baby boy that she claims to be Osa-Wonder's. This puts everything in jeopardy, including endorsement deals and his relationship with his five daughters (Bisola Aiyeola, Beverly Naya, Beverly Osu, Jemima Osunde, and Linda Ejiofor Suleiman), as his shenanigans are making them lose their patience with him. Also, one of them is planning a kidnapping with her boyfriend to extort money from Osagie because she feels she's not getting a fair share of the wealth.
---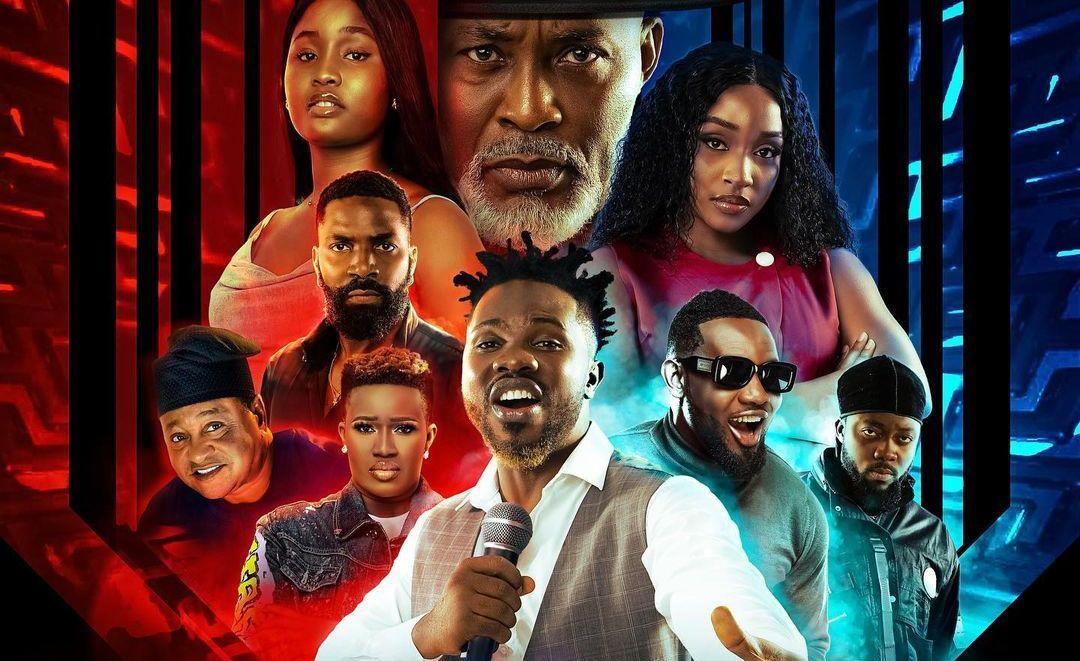 'The Stand Up' Review: Exasperatingly Long, Occasionally Funny
---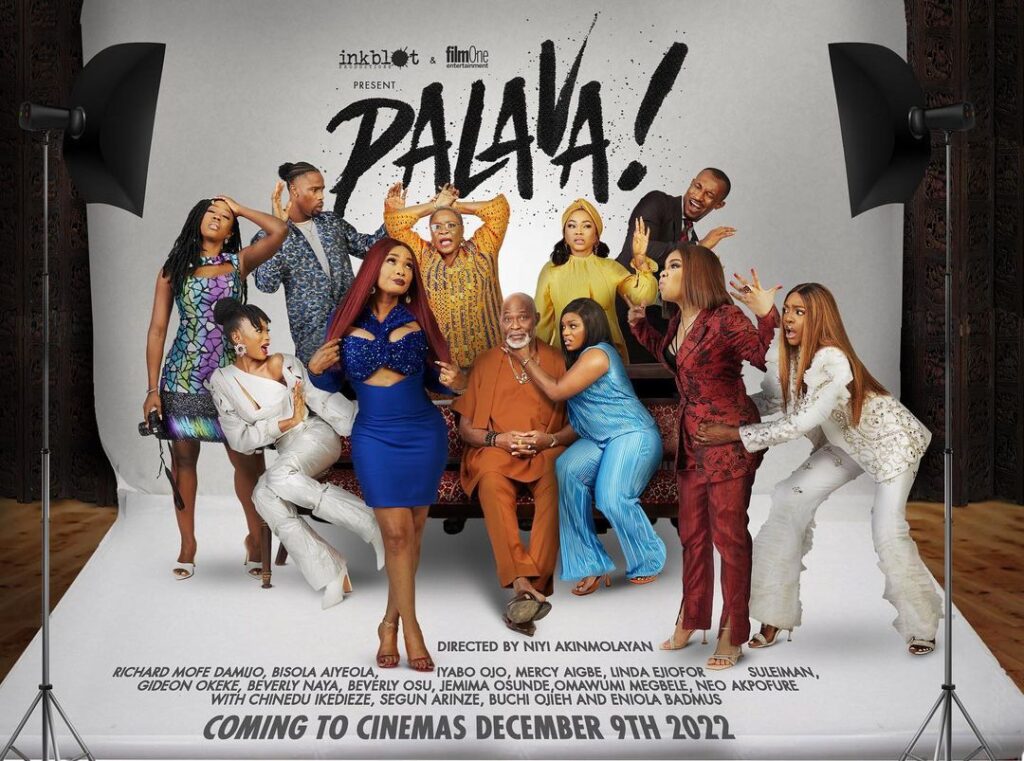 Palava starts on a dramatic note with Osa-Wonder fighting on stage over a lady who is the show promoter's girlfriend; this introduces us to his philanderer lifestyle, which has already produced six children. The plot has a confusing exposition. Although a comic strip with a voiceover narrating his history helps out a bit, it fails to mention the important details, like how many daughters he has, who they are, and the state of their relationship with him; this would have helped us understand and enjoy the ensuing drama better. Some of these details, mostly through dialogue, are revealed later, which makes the experience better. 
A family drama, Palava has all of what makes this type of film interesting: love scandals, money tussles, paternity scandals, romance, and a little bit of comedy. The story moves forward in a pleasant way, with funny events and situations. However, some of the drama appears to appear out of nowhere. For example, why would the daughters be so upset about a new sibling coming when they probably came in the same way? It begins to feel as if they are jealous of the son rather than having their father's best interests in mind, as the film attempts to portray.
---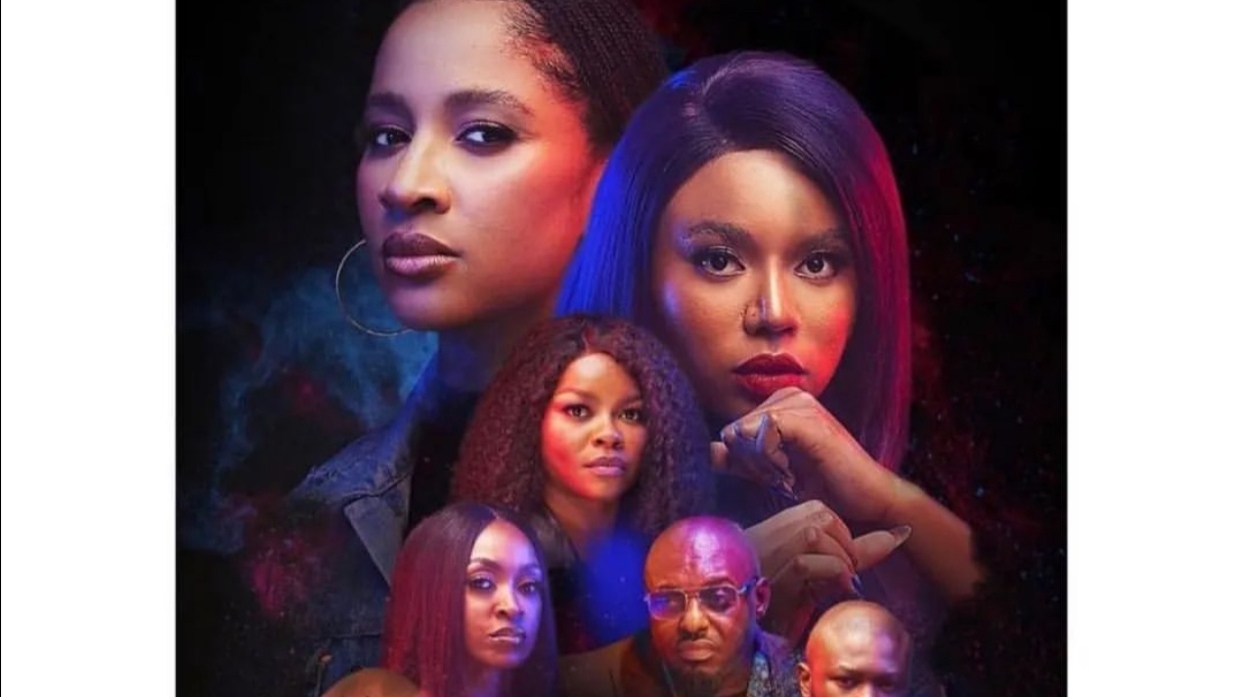 'The Set Up 2' Review: Thriller Sequel Tingles, But Story Gaps Persist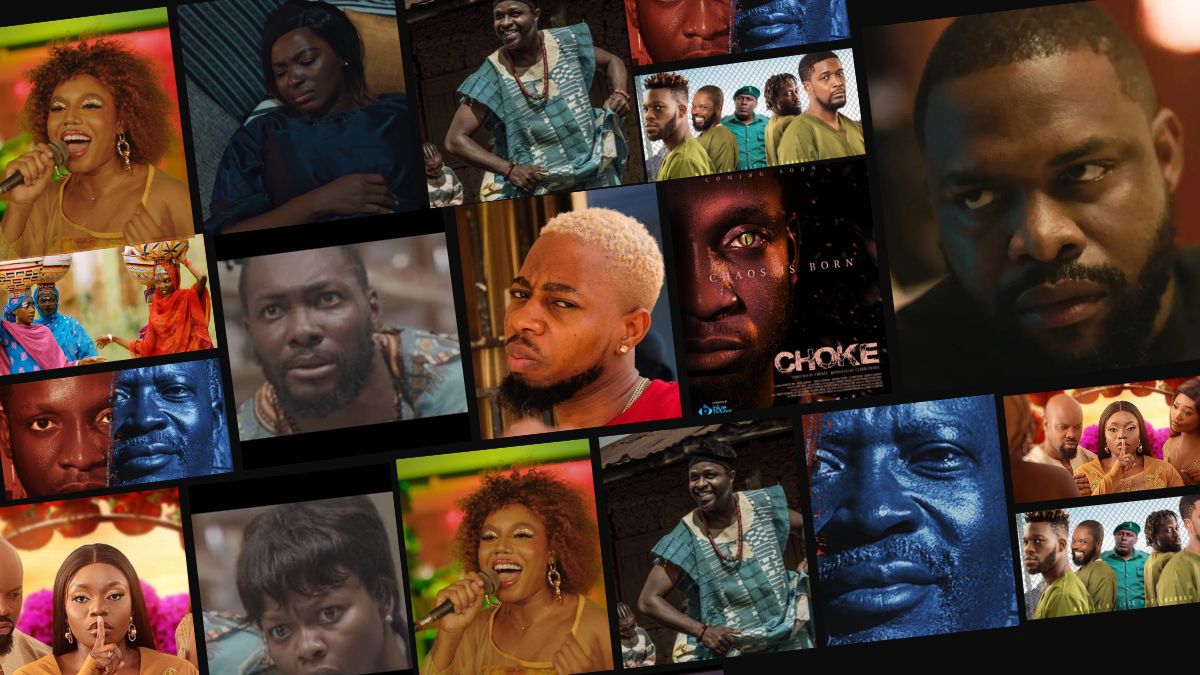 Our 10 Best Nollywood Movies of 2022
---
Almost all members of the cast of Palava are on top of their game, giving enjoyable and efficient performances even though they sometimes look like fish out of water in some situations where the contexts don't fit a Nigerian reality. Bisola Aiyeola (Breaded Life) gives the best performance, really living up to her role as Osagie's first daughter and manager. Other good actors include Richard Mofe Damijo (KOB: The Return of the King), Omawunmi Megbele (Brotherhood), and Iyabo Ojo (The Ghost and the Tout Too).
Also making a strong showing in this film is the cinematography team, delivering great frames that do not necessarily aid the storytelling but are aesthetically pleasing. Another enjoyable aspect of Palava is the sound design and the scoring. Apart from being pleasing to the ear, the score is used to set the mood and tone of the film. The only letdown is that despite the main character being a musician and actually performing a couple of times in the film, we do not hear him sing at all (he barely sings throughout).
Palava's story goes on for too long, and the plot doesn't seem to mean anything because nothing sticks. The conflicts are a little too weak (sometimes the seriousness of a situation is downplayed—how easily can you forgive a kidnapping attempt?) and of little consequence to the characters, making the drama look overblown; this is coupled with insufficient character exploration that would have helped to better understand their actions and reactions to the events in the film. Despite these, Palava is a good family watch, and it elevates Inkblot's subpar 2022 theatrical run and ensures that they close the year on a good note.
Palava is currently in cinemas.
---
Share your thoughts in the comments section or on our social media accounts.
Sign Up: Keep track of upcoming films and TV shows on your Google calendar.
GIVEAWAY: WKMUp 2022 December Advent Giveaway.
Side Musings 
If a character is going to be performing in a movie, it's best the songs are recorded in their voice. The dissonance is too much.
Nice comic strip.
Bisola Ayeola is a great actor.
The girls keep saying his latest baby mama does not look like his type, but they all look like her…
A questionable ending, is the nanny not being taken advantage of?