My exams ended on December 9, 2022, and the S16 Film Festival started film screening on December 10, 2022.
Ogun state is about 2 hours away from Lagos. But when you factor in the ever-present gridlock on Lagos roads, the trip might extend to 4 or 6 hours depending on the driver's intimate understanding of unorthodox pathways. Leaving Ogun state by 8 am on Saturday meant I would, like almost all trained journalists, arrive earlier before the film screening commences. Man proposes, God disposes. The first feature on the schedule: Tunde Kelani's ever-relevant Saworoide had almost begun screening when I arrived at the venue.
---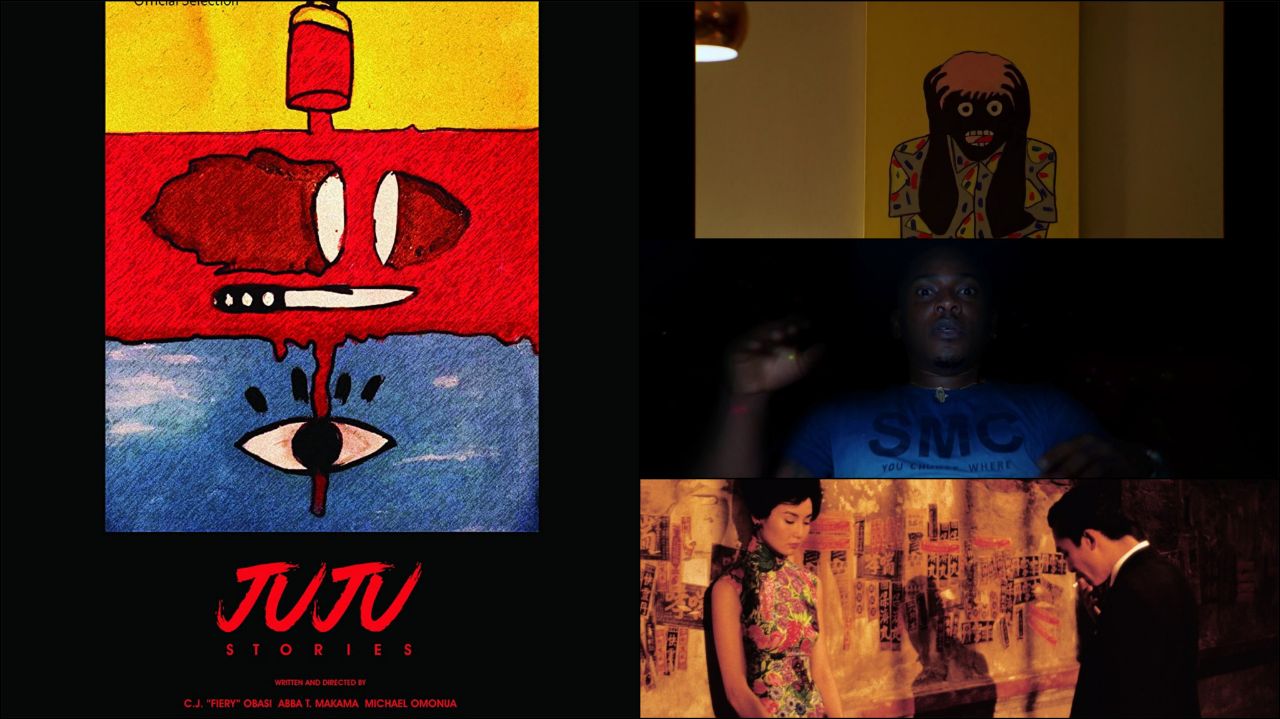 6 'Juju Stories' Easter Eggs and References You Might Have Missed
---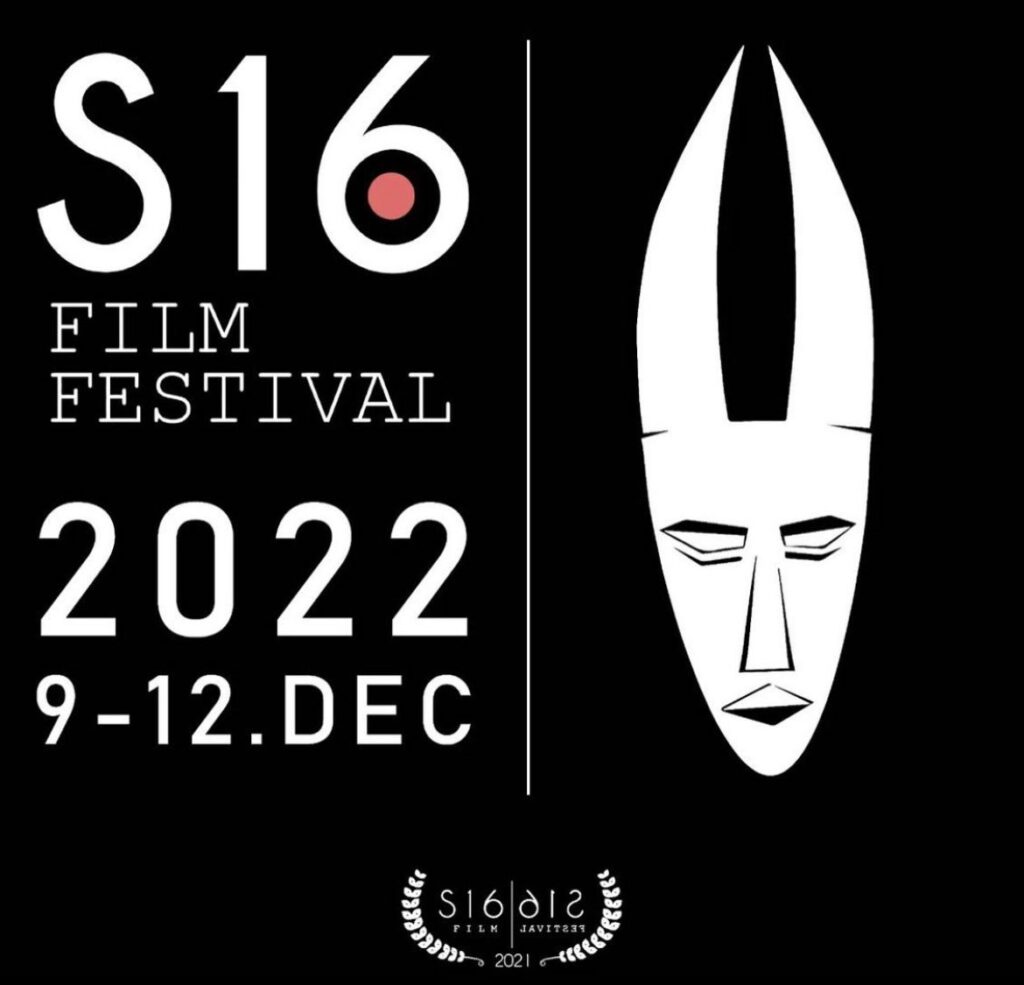 This was my debut S16 festival attendance. I read Oris's piece about the festival months before and while in hindsight, I couldn't think of what propelled me to attend the festival: the piece induced a craving. Of importance, too, is my interest in meeting the S16 collective trio: Abba T. Makama, C. J. "Fiery" Obasi, and Michael Omonua. The recognition Juju Stories received on The New York Times list of 'Five Horror Movies to Stream Now' is an attestation to the S16 collective brilliance and motivation for other indie filmmakers.
Casting obscure faces, telling stories hinged on experimentation, and exploration of divergent genres, these filmmakers at S16 are creating and speaking distinct languages. These unique elements help to mark their distance from mainstream Nollywood, most noticeably the story depth, of some of the screened movies makes the filmmakers elitists in terms of their audience. Barely will an obsessed audience of mainstream Nollywood smile in recognition when these names are mentioned: Adesola Oni, Kagho Idhebor, Ema Edosio, Nosazemen Agbontaen, Yadichinma Ukoha-Kalu, Dika Ofoma, and Nengi Nelson. Despite their brilliance, these filmmakers are, sadly, mostly unknown to mainstream Nollywood audiences.
Despite not being in the spotlight, these filmmakers are working towards building an individual language far different from the one the industry speaks and recognizes. The boycotting of a cliche narrative Nollywood is known for was highly represented in the screened short films. The bravery of the filmmakers to tell stories that matter: an LGBT-themed story (Ixora) attests to the importance of S16 in being a haven for indie filmmakers. Another noticeable thing is the range of the stories and their non-conformity to established canon. The often-boycotted stories that these indie filmmakers create could be morphed into feature-length films, allowing for more robust growth in the industry. Adesola Oni's Gbese, a horrific short that rekindled the trauma of police brutality, does a better job than Bolanle Austen-Peters' Collision Course.
Within the span of two days, 15 films: 4 features and 11 shorts, were screened. These films were watched in the company of an enthusiastic audience. The audience members, composed mostly of cast and crew members of a screened short, friends and relatives of the filmmakers, as I had earlier noted, possess a concern. The festival needs to increase its audience range of crew members and relatives for its continued relevance and survival. This also means a media campaign is inevitable. One of the issues the festival hasn't overcome; still in its early years, there is definitely room for such expansion.
The documentation seems lacking too. Which film-focused media platform is giving publicity and offering critical appraisal of the screened shorts? In writing about a film or festival, its immortality at some levels is ascertained. The potential of attracting an enthusiastic audience/market for these independent filmmakers could be propelled by a review. The festival could also attract more conversation by including film critics and film-focused platforms into its circle.
A note before reading my mini reviews. American film critic Pauline Kael once noted one of her important skills: Remembering. Unlike Pauline Kael who still maintains an intimate remembrance of a motion picture months after seeing it, I don't have that capacity. I am prone to amnesia. This says that there are films that I saw whose details had been pilfered away. This doesn't, however, lessen the film's importance. Because, while the scenes and character names of the films that I saw are now blurry, the emotions I felt aren't. There are films I was unable to see or some I got late to its screening (Otiti leading the pack). Those movies, painfully, aren't covered in the review below.
---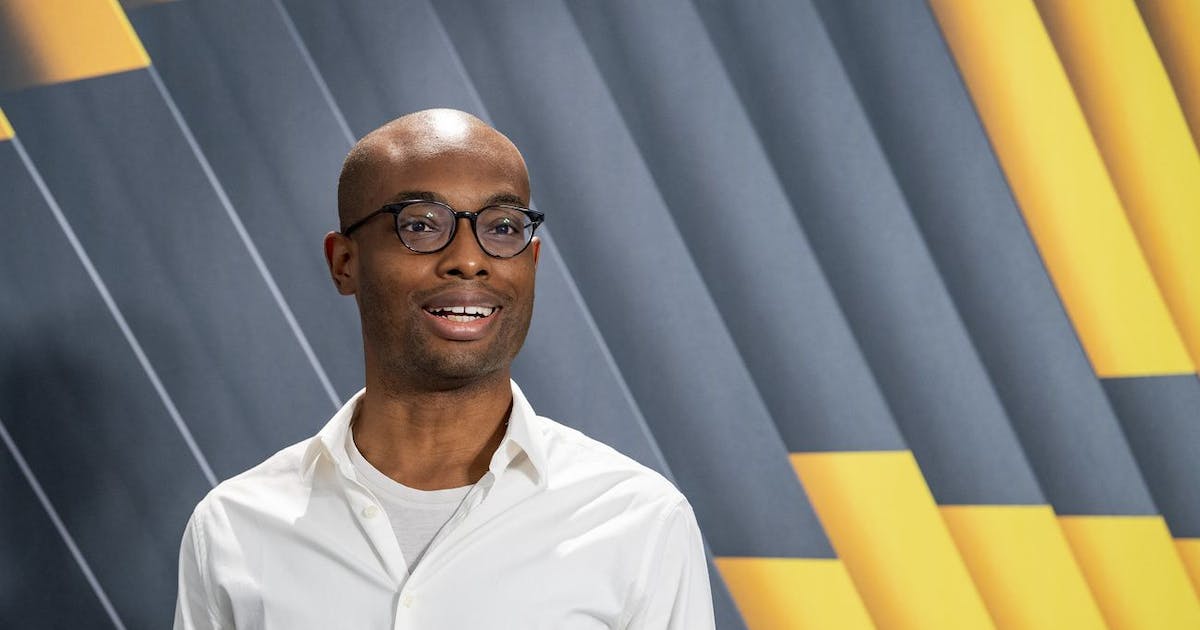 From Expansive Experiences and Genetic Roots to their Influence on Storytelling, Michael Omonua Gives Insight on Missing Pieces in Nollywood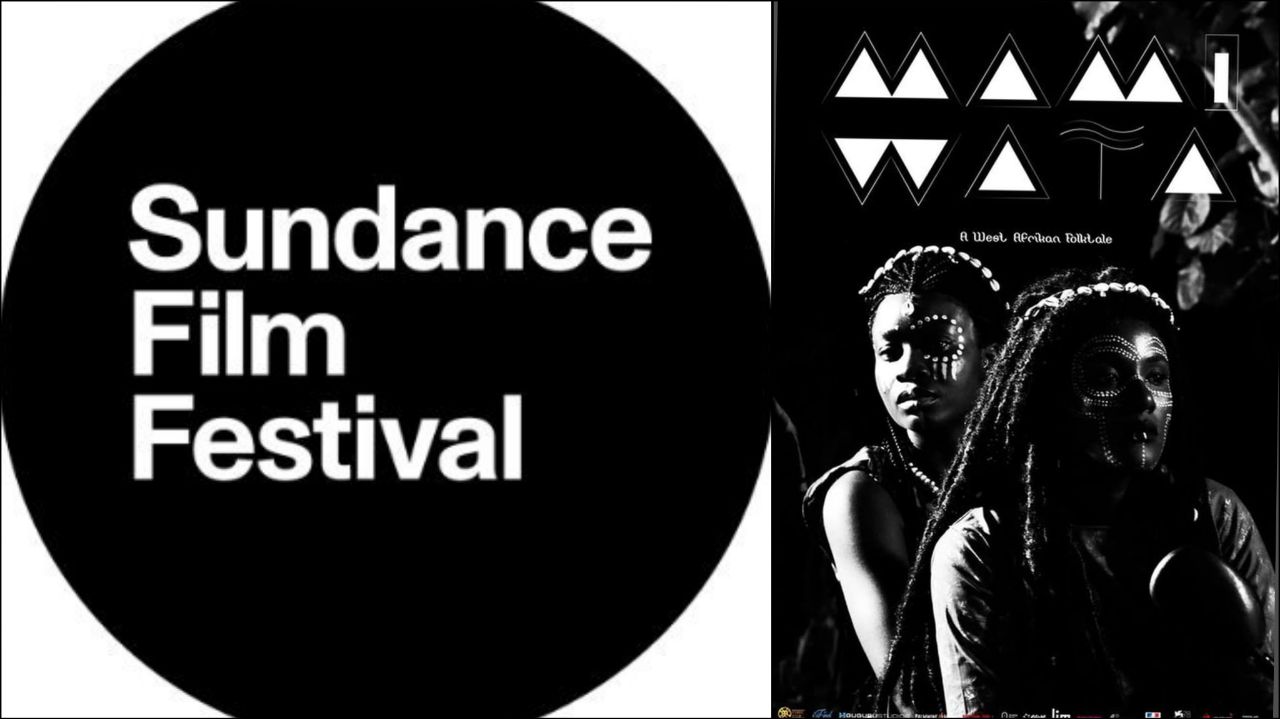 C.J "Fiery" Obasi's 'Mami Wata', Fantasy Drama, Heads to Sundance Festival 2023 for World Premiere
---
Saworoide: I am 23 years late to watching this ever-relevant Tunde Kelani's socially conscious feature film. Relevant for its political intonation: corrupt practices of a despotic king, killing of vocal citizens and exploitation of citizens, and its reliance on Yoruba worldview, this film, like Achebe's "Things Fall Apart", will continually be remembered with admiration.
Crocodile Smile: Jonathan Pinkhard and his team visited an abandoned space where soldiers exercised in Tarkwa Bay with one objective: making the space a vibrant space for skating activities. The short is a reflection of what is left and has become of a place years after its custodians are dead.
Broken Mask: In this highly surreal short, the filmmaker enacted a personal story of child abuse by a family member. Beyond the relevancy of the short's theme, another point of attraction is the filmmaker's decision to create enthralling female-esque masks and paintings that hold fragments of meaning to the short.
Neptune Frost: This highly disjointed sci-fi musical is attractive for its poetry and thrilling music. Beyond the poetry rendition, anchored by Saul Williams, the film's interest lies in ensuring the sanity of the universe.
Gbese: Lagosians are familiar with the term 'Gbese' and its acolytes: problem and wahala. This short featuring a psychopath — who microwaved Hollandia Yogurt, with Obongjayar's "Message in a Hammer" as its soundtrack, is an enactment of horrific revenge on the Police force for its violent crime against Nigerians.
Carmilla: Sheridan Le Fanu's 1872 novella, "Carmilla" inspired this shot. In this short, notable for its closeness to being a photo essay, we are enamored by beautiful pictures followed closely by Pidgin words. A vampire, Carmilla, is in town.
Seeking Aline: At first, I didn't understand the movie's language. It screened again and yes, it was subtitled. Aline Sitoe Diatta, a historical figure in this part of Dakar, was immortalized.
"How do you seek a lost person using traditional ways?" and "What stories are lost to memory?" are questions this short makes its audience reflect on.
A Japa Tale: This film is notable for being completely different from the director's debut short, The Way Things Happen, a sombre story about love, dream, and the death of a beloved. A Japa Tale, with three casts, is defining in how its director is able to make defining moments creep up on us without notice.
Ixora: Though the film suffers from the cast's acting, its filmmakers' defiance of the law against LGBT is inspiring. You guessed right, two ladies kiss. But what else is the message of the movie? Freedom.
Spirit: In this captivating short, a young girl, of unspecified age, asks questions that seem trivial to adults: "How many names does God have?" "Who is the God of small things?" Her innocent questions and prayers give her joy and happiness in this chaotic world. It's apparent that childhood is the age for questioning. The answers become a child talisman and convention.
Jua Kali: In this short, the filmmaker gives life to a section of the world population that cleans the dredge of our lives: the cleaners. Notable for organizing the chaos we create, this short gives life to these often obscure members of the human population and praises them for their resilience.
This Is Not a Burial, It's a Resurrection: Obsessed with death following the demise of her family members, with her miner son being the latest, Mantoa awaits the clarion call of death. Death delays its arrival. Mary Twala, in her last performance, became possessed with another activity: Protecting her community from the destructive glare of "progress".
I have become obsessed with The Film Verdict for a couple of reasons. However obsessed I become with the occasional emails and reviews I read from the site, a concern clouds my mind: "Where do I get to watch these movies?" This same concern whisked itself to mind while I watched certain films at the S16 festival. Aside from the opportunity to see these films during their festival circuit, how else does one get to see these films? This means that the filmmaker's aspirations need to be rekindled. Yes, good art attracts its audience. But, the place of attracting attention via variant media, increases the potential for the festival to attract audiences beyond their makers' immediate family members and friends.
Like the closing film of the festival, Nollywood should know that the S16 festival isn't seeking its Burial but creating a pathway for the Resurrection of cinema culture.
---
Share your thoughts in the comments section or on our social media accounts.
Sign Up: Keep track of upcoming films and TV shows on your Google calendar.