In 2018 Marvel's theatrical release of Black Panther created a buzz in the film community—a spectacle never before seen, a black superhero in a fictional African nation getting their own movie. As a cultural statement, a whole demographic that previously seemed to have been ignored in movies of this nature was finally represented, on a grand scale too. Predictably, this film broke several records and garnered positive reviews not to talk about the sentimental impact it had on the black community, both the black American community with which it resonated more and the African community. Playing the titular superhero character, Chadwick Boseman attained global hero status and when the news of his passing came in 2020, it was nothing less than devastating which left people wondering what the already announced Black Panther sequel was going to be like: would they recast or would the plot be fast forwarded to the point where his sister Shuri takes up the mantle of the black panther? 
---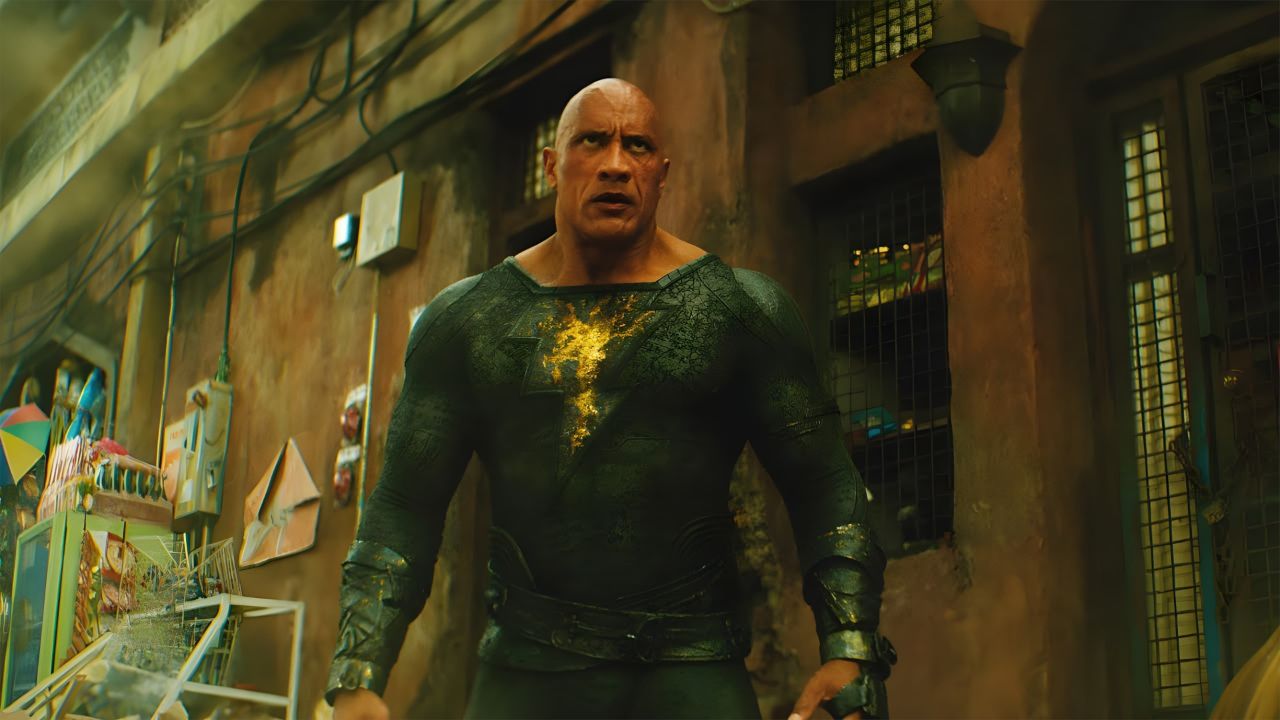 'Black Adam' Review: Dwayne Johnson Fails to Bring Colour to Bland Superhero Movie
---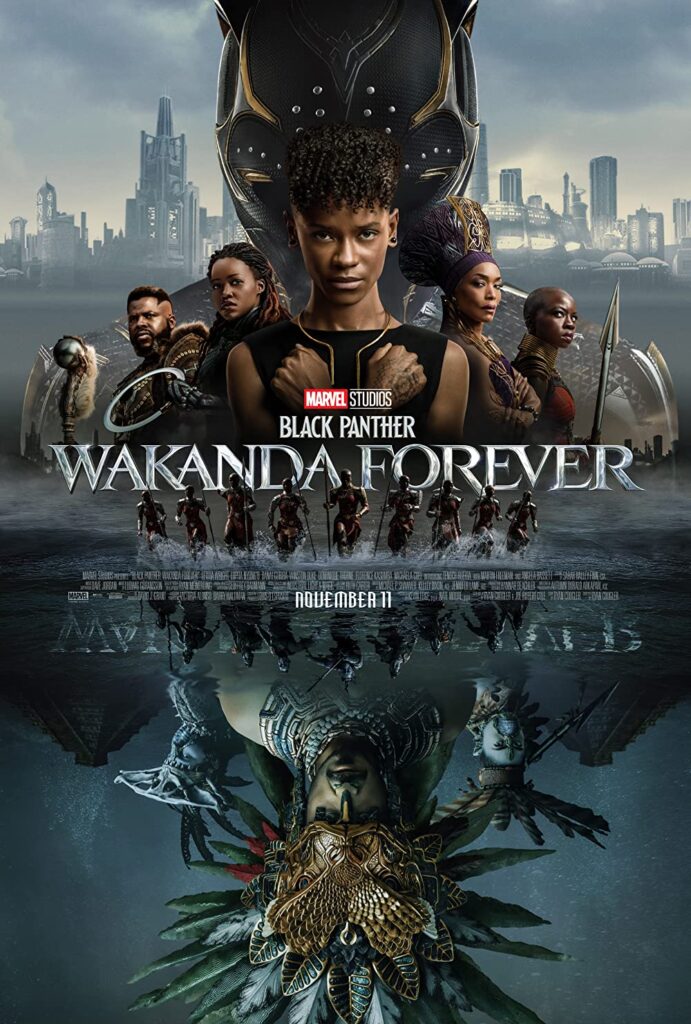 Wakanda Forever, like all marvel movies, has a long-winding plot. Anyway let's get to it; the black panther is dead and without the emergence of a new black panther, the small powerful kingdom of Wakanda is left vulnerable without the protection of a superhero king. There is increased pressure on the Wakandans to share their much-cherished vibranium with the rest of the world, something they are reluctant to do because of the potential misuse by world powers, especially the French and the Americans, who have made efforts to steal vibranium from Wakandan research centers. While this is ongoing, the Americans are intensifying their search for vibranium in other places outside of Wakanda (don't they have Adamantium already), at last, they find some in the Atlantic. 
Yes, vibranium exists outside Wakanda, in the underwater kingdom of Talokan, ruled by a mutant demi-god, Namor (Tenoch Huerta), known as the Submariner in the comics. Just like Wakanda, the civilization of Talokan also rests heavily on the use of vibranium and they guard their precious metal with the same amount of jealousy. The Talokans attack the American mining ship and kill everyone on board, sparking tensions as the Americans assume it's the Wakandans. Namor approaches the Wakandans and proposes an alignment of both kingdoms to fight and destroy the surface world together. Wakanda refuses and both kingdoms almost resort to war. In essence, this is a story of two small hidden kingdoms trying to keep outsiders out of their business and almost go to war while doing it.
Wakanda Forever starts and ends with a fitting tribute to the iconic Chadwick Boseman, who before his passing had become synonymous with the role of the Black Panther. We are treated to a fitting funeral for a king to induce catharsis, which also prepares viewers for life after Chadwick's T'Challa. While the plot of Wakanda Forever is nowhere as inspiring as that of the original, possibly due to the number of rewrites it must have gone through, it is still successful in depicting its main themes, grief being the most, as the kingdom contends with the loss of their king. This is shown mostly through the character of Shuri (Letitia Wright), T'Challa's sister and his mother, queen Ramonda (Angela Bassett), who must both deal with grievous losses in the film.
The film is not without its shortcomings as some details bring up questions. How is an American military ship being attacked at sea seemingly without any assistance, since it would have been heavily monitored considering the kind of mission it's on. Also, when the ship is attacked, the Americans assume it's the Wakandans. If it were truly so, isn't that an act of aggression that demanded some action from America and a perfect excuse to attack the tiny nation, but it looks like they just let it slide (maybe they consider Wakanda too strong). Namor wants to kill the scientist, Riri (Dominique Thorne), that built the vibranium detector so she won't build another, but wouldn't she have left means for others to be built and why would Wakanda who dislikes foreigners so much risk the safety of their people and land for one.
---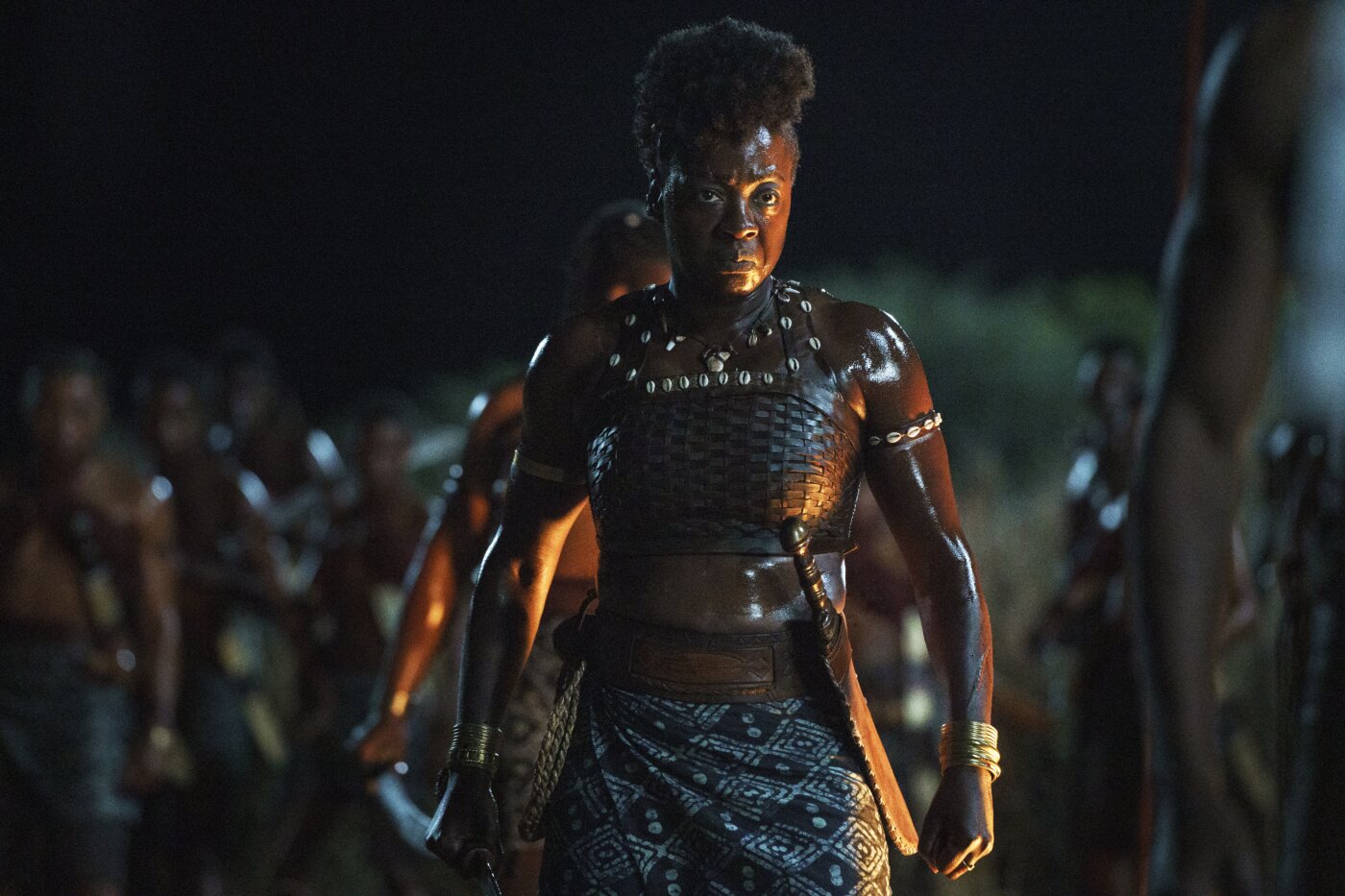 'The Woman King' Review: Authenticity Shelved for Themes and Aesthetics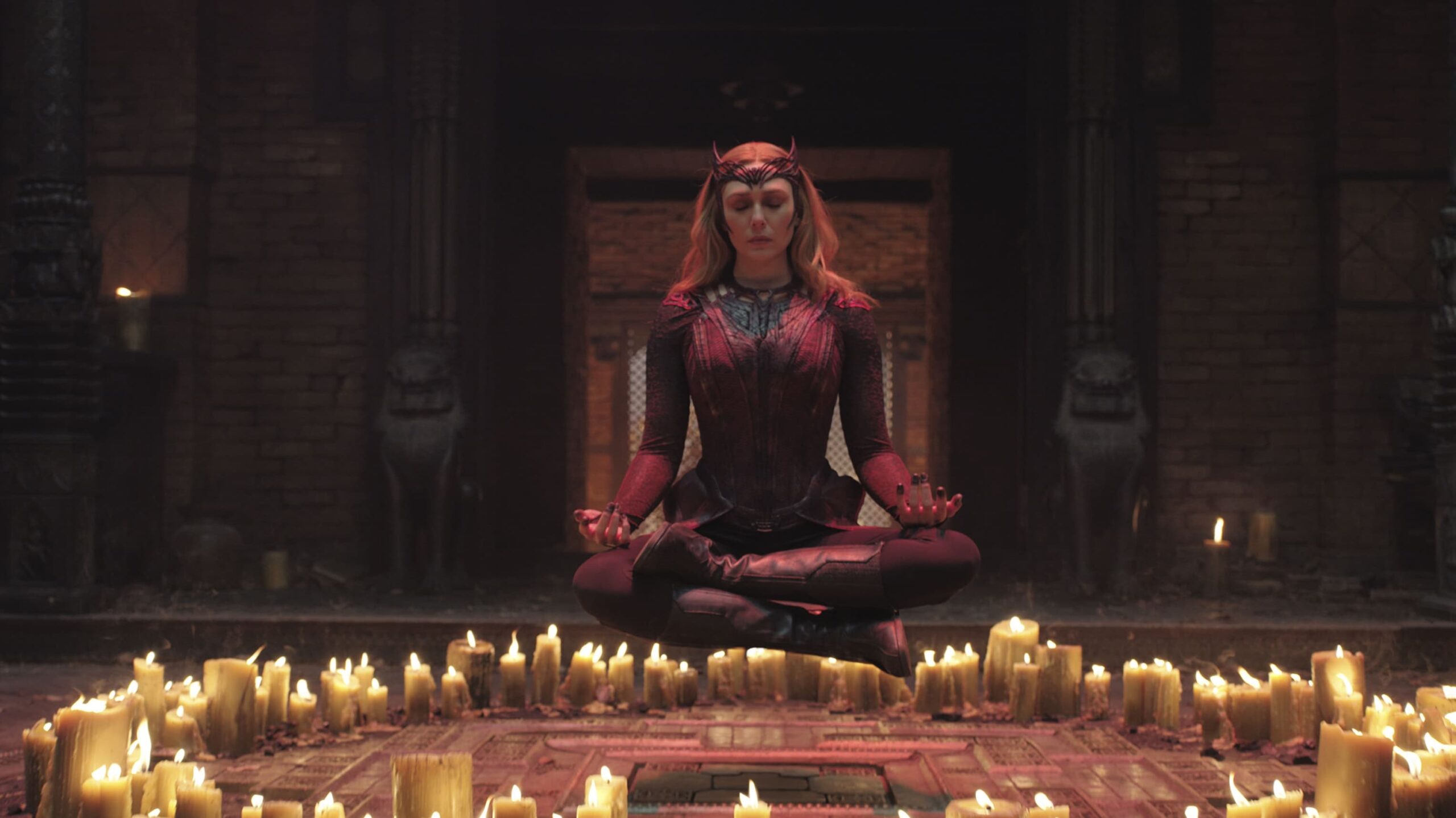 What Fans Hated Most About 'Doctor Strange in The Multiverse of Madness'
---
Black Panther: Wakanda Forever runs for close to three hours, although exciting, there are moments of boredom. The main culprit for the length seems to be the pacing of the film. The film would have lasted for less time if the characters spoke more quickly and if unnecessary sequences were removed like a car chase where innocent policemen get killed for doing their jobs.
Also, the characters in Wakanda Forever are pale in comparison to the characters from the original. Namor might be one of the most uninspiring villains in the marvel cinematic universe, with a tediously long back-story that does not give validation to his motivations which are at many times unclear; it is clear that he wants to take the fight to his perceived enemies before they have the chance to harm him, sharing philosophies with characters such as Magneto from the X-men, a fellow mutant. Shuri goes through a beautiful arc fueled by grief as she transforms from a geeky child into a woman and leader but the character doesn't seem ready enough to take on the responsibility. This could be due to the character not being readied enough to make the transformation yet but had to be rushed because of circumstance. Other characters like Riri, Ironheart in the comics, who looks to be replacing Shuri in the role of the geeky kid, has little impact on the story and seems to have been written into the plot just to introduce the character into the universe; Nakia (Lupita Nyong'o) also looks to have been written as an afterthought, the character is just too forgettable.
Carrying the acting performance of the film on her back is Angela Bassett, who embodies her role well, boasting a commanding presence anytime she appears on screen to deliver lines in ways that pass across the feelings of her character without trouble. The rest of the cast give convincing performances, such as Winston Duke, who plays M'Baku, a warrior leader who would give his all for Wakanda; Letitia Wright whose character undergoes a gruelling arc of transformation and Danai Gurira with her nimble movement in action scenes.
Characteristic of superhero movies, the Black Panther sequel is awash with lots of aesthetics in many forms: exciting fight scenes, car chases, and CGI that could have been better as we see the Talokans ride on the backs of killer whales and use water grenades to attack enemies. Black Panther: Wakanda Forever borrows from other films and other materials: the fighters of Talokan are reminiscent of Blackbeard's undead crew in Pirates of the Caribbean, sirens from Greek mythology singing people to their suicide, Namor himself has winged feet like Hermes, the messenger god of the Greek pantheon. And a new Dora Milaje suit that bears an uncanny resemblance to the predator from Predator. 
One thing that is impressive about this film is that, while most of the plot is driven by grief, it does not use the death of T'Challa as a crutch, instead, he is properly mourned and we move on and look forward to a new black panther. Black Panther: Wakanda Forever, whilst not as good as the original (it's impossible not to compare), makes a case for itself as an exciting sequel; its good parts and sentimental attachments make it decent to slightly overlook its shortcomings.
Black Panther: Wakanda Forever is available in cinemas.
Rating: 7.4/10
Share your thoughts in the comments section or on our social media accounts.
Keep track of upcoming films and TV shows with Google calendar.
Side Musings
M'Baku, that must have hurt ?
Magneto would be proud of Namor.
Is this Marvel's Aquaman? 
Spanish aqua man, Agua man??
Is that Mami water? ?
Why is M'Baku repeatedly used as a prop of failure and comedy, isn't that bad for his character since he's meant to be a respected leader.
It's always great when an artist takes their craft seriously and Ryan Coogler learning how to swim in order to film underwater scenes is commendable.
Elesin Oba can take a leaf from the way the ancestral plane is depicted in this film, maybe the "fourth stage" could have been understood.
Wakanda is a landlocked nation, how do they have so much water?
Talokan? Emi lokan?
Black Pantheress jumping about like Spiderman. ?