All confirmed to be available in Nigeria, you will find the titles in four categories, further grouped under their release dates:
– Nollywood Movies
– Nollywood TV shows
– International Movies
– International TV shows
Track your favourite movies and TV shows directly on your phone calendar.
---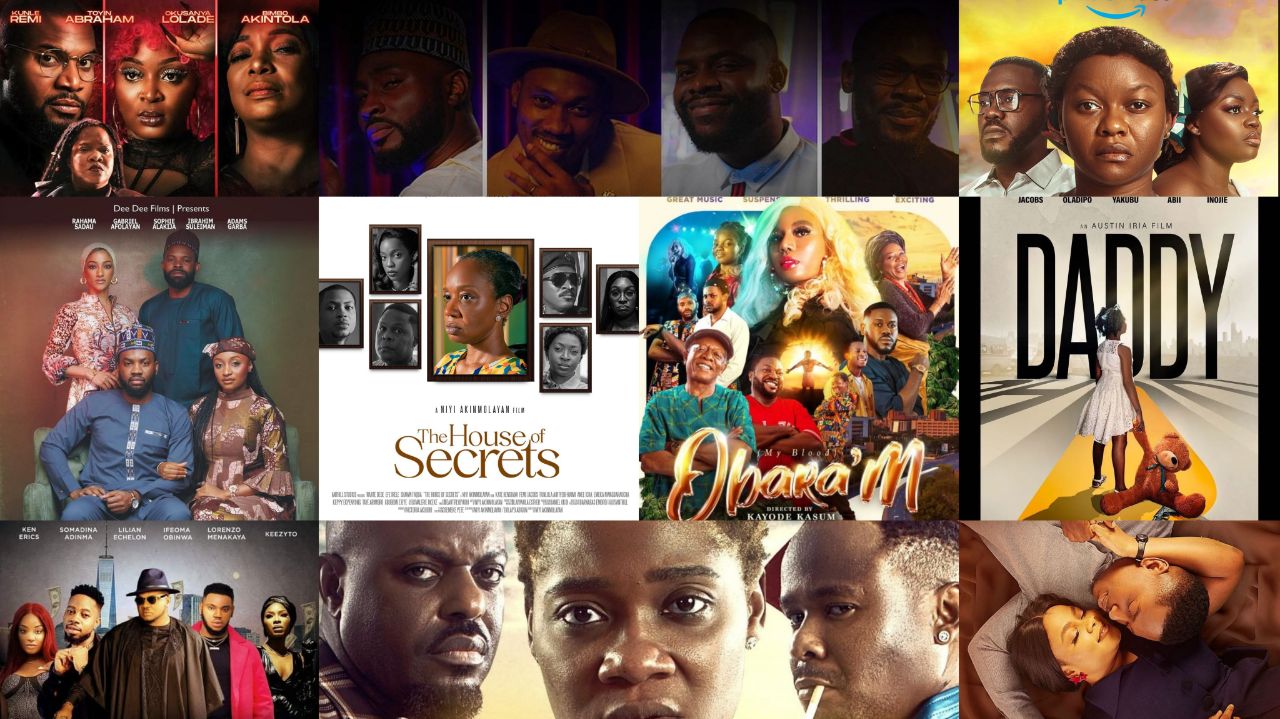 Movies and TV Shows Available in Nigeria in June 2023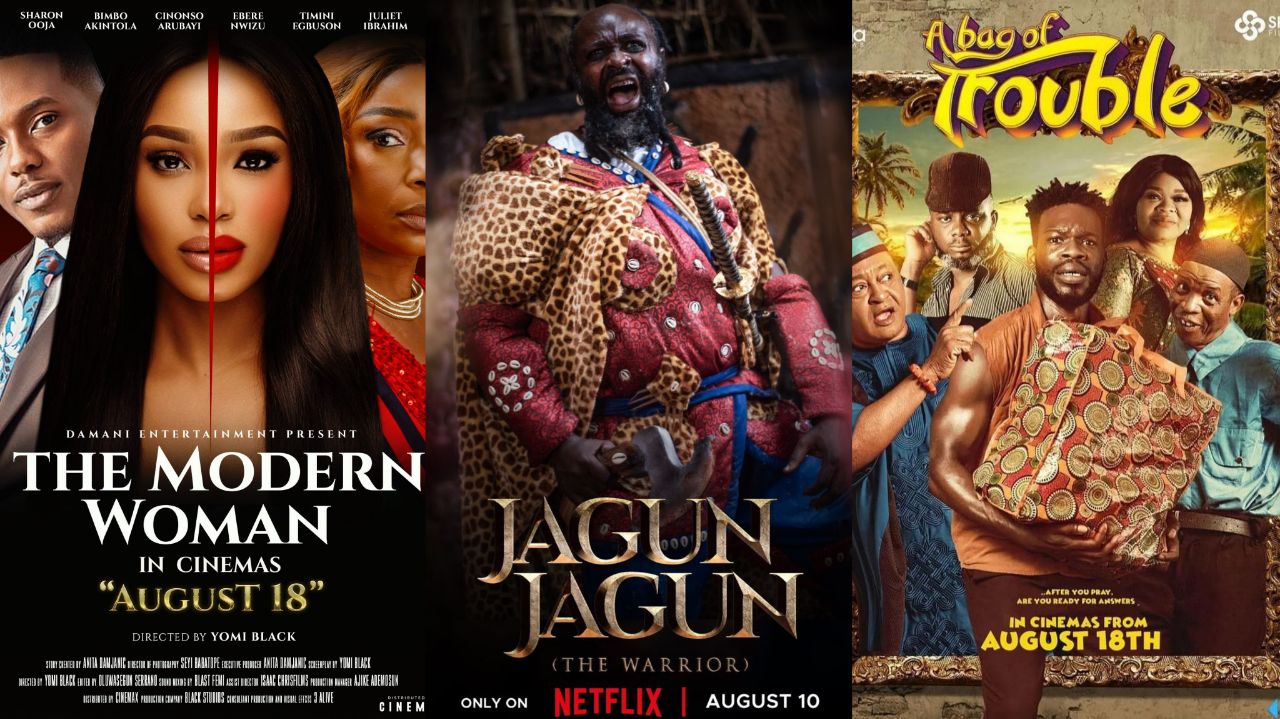 Movies and TV Shows Available in Nigeria in August 2023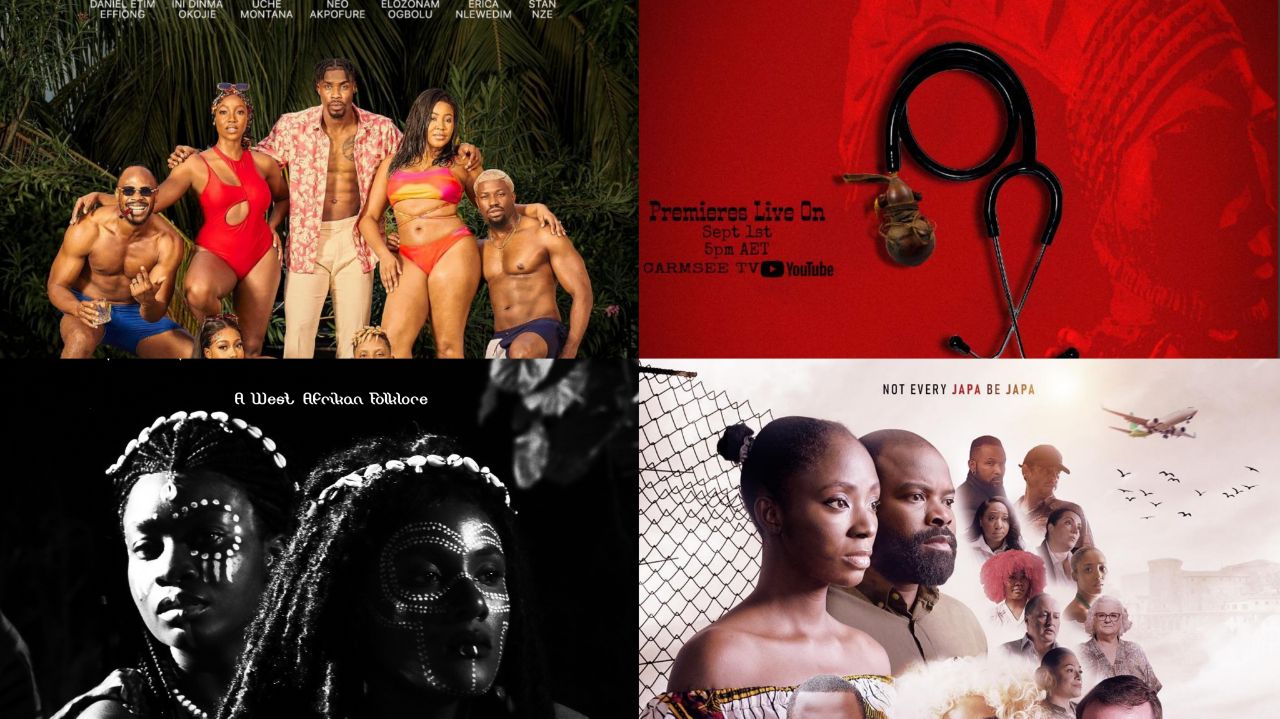 Movies and TV Shows Available in Nigeria in September 2023
---
Nollywood Films Available to Watch in July 2023
July 7
Love, Lust and Other Things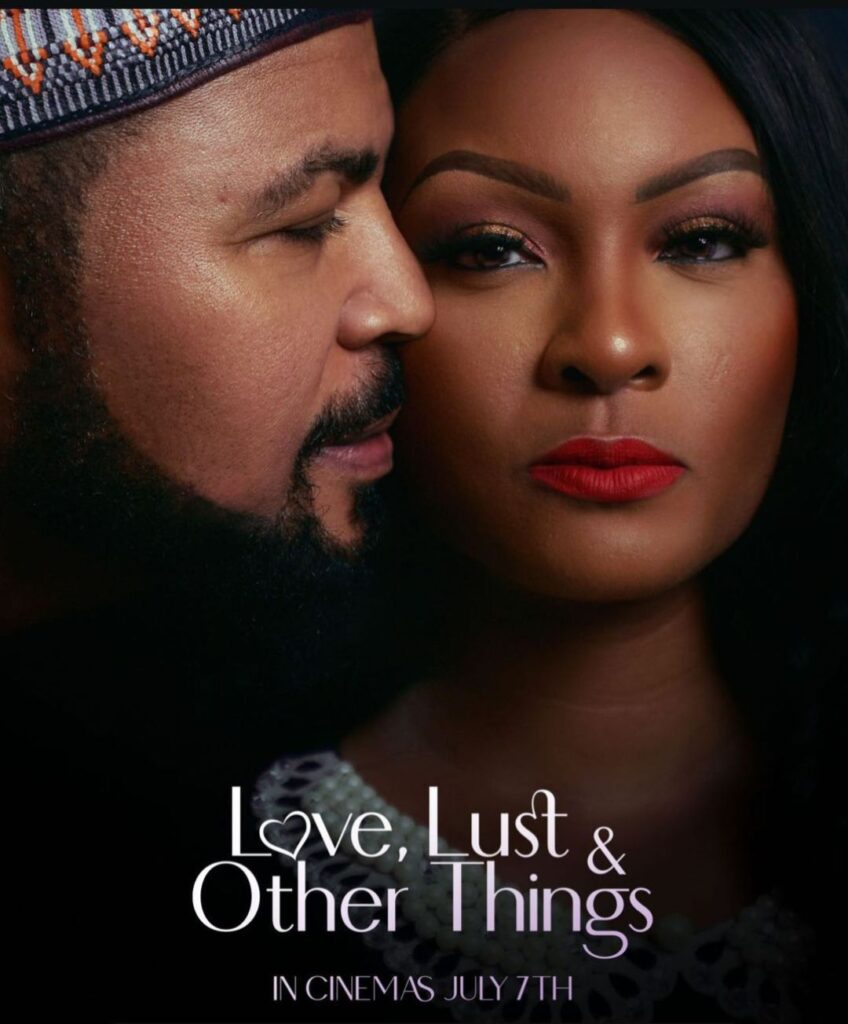 Directed by Kayode Kasum, Love Lust and Other Things is a romantic title that tells the story of a recently divorced woman who goes on a journey of self-discovery in order to find out what she really wants between love, sex and money. Osas Ighodaro, Ramsey Nouah, Kunle Remi, and Wale Ojo are the stars of this feature debut from Mswitch Productions, in collaboration with Sozo Films. Love, Lust and Other Things will be showing in cinemas.
July 9
Teni's Big Day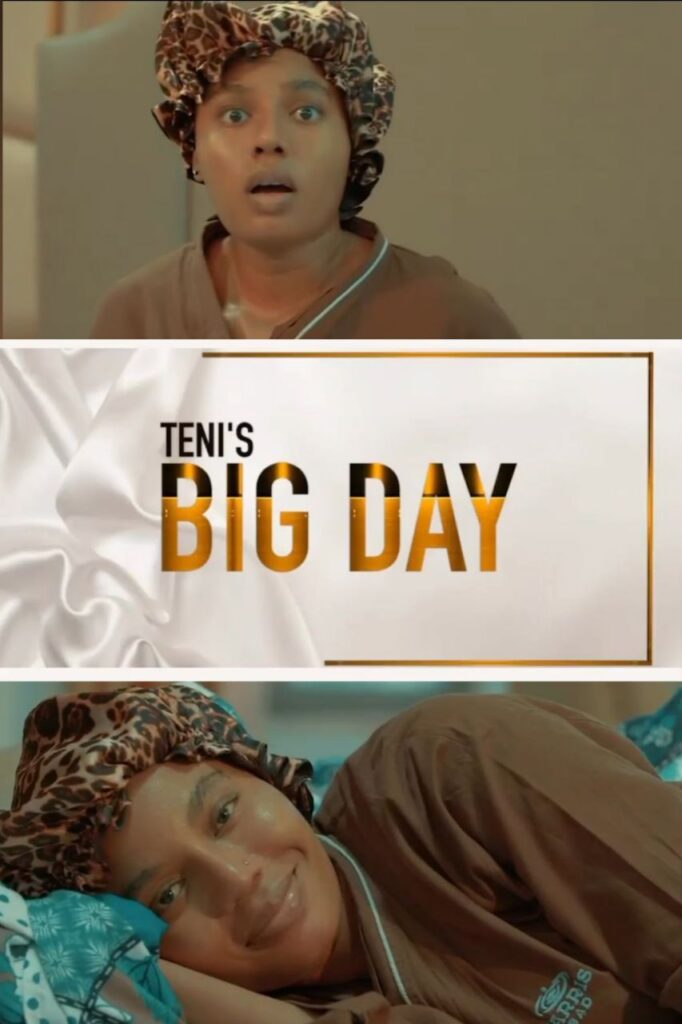 Teni's Big Day, directed by Desmond Elliot, is a sequel to Hire a Man and Hire a Woman. What is supposed to be her big day gets complicated when her ex shows up. Starring Nancy Isime, IK Ogbonna, Enyinna Nwigwe, Erica Nlewedim and Uche Montana, the romantic drama will be streaming on Prime Video.
July 14
Deja Vu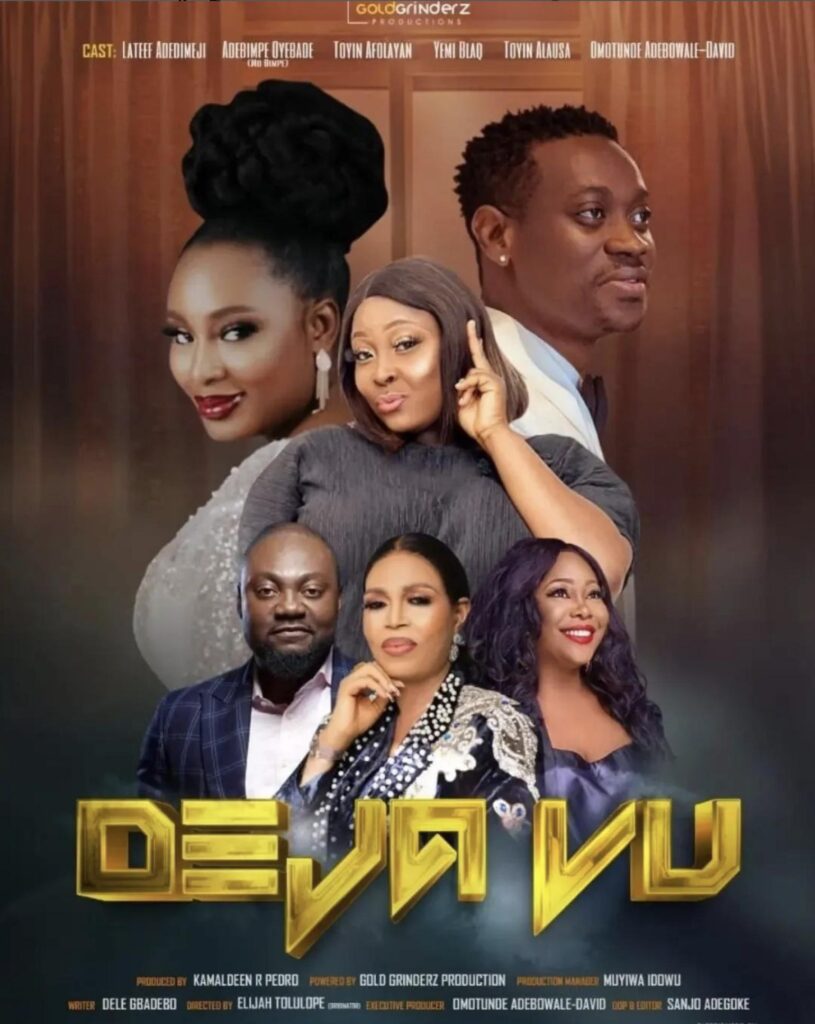 Though happily in love, a young couple's bond is put to the test when rumors and suspicions threaten to tear them apart. Starring Lateef Adedimeji, Adebimpe Oyebade, Toyin Afolayan and Yomi Blaq, the 2022 film will start streaming on Netflix.
July 21
Yahoo+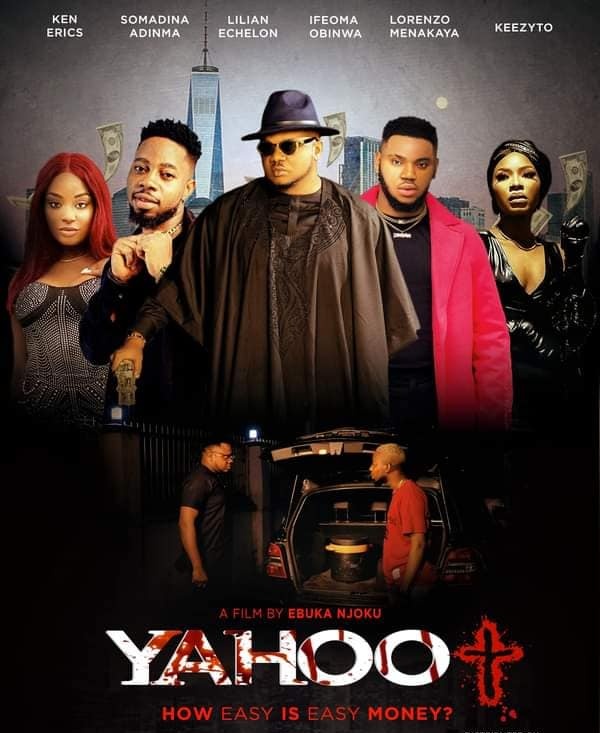 Writer-Director Ebuka Njoku's feature directorial debut was released in 2022 after a festival run that saw it widely accepted by audience members and critics. Yahoo+, our 2022 Nollywood film of the year, follows two friends who team up with a Hong Kong crime lord in a get-rich-quick Internet scam after they fail to make it big in the film industry. It stars Keezyto, Somadina Adinma, Echelon Mbadiwe, Ken Erics and Ifeoma Obinwa. Moved from June 30, the film will now make its digital debut in July, streaming on Netflix.
Orisa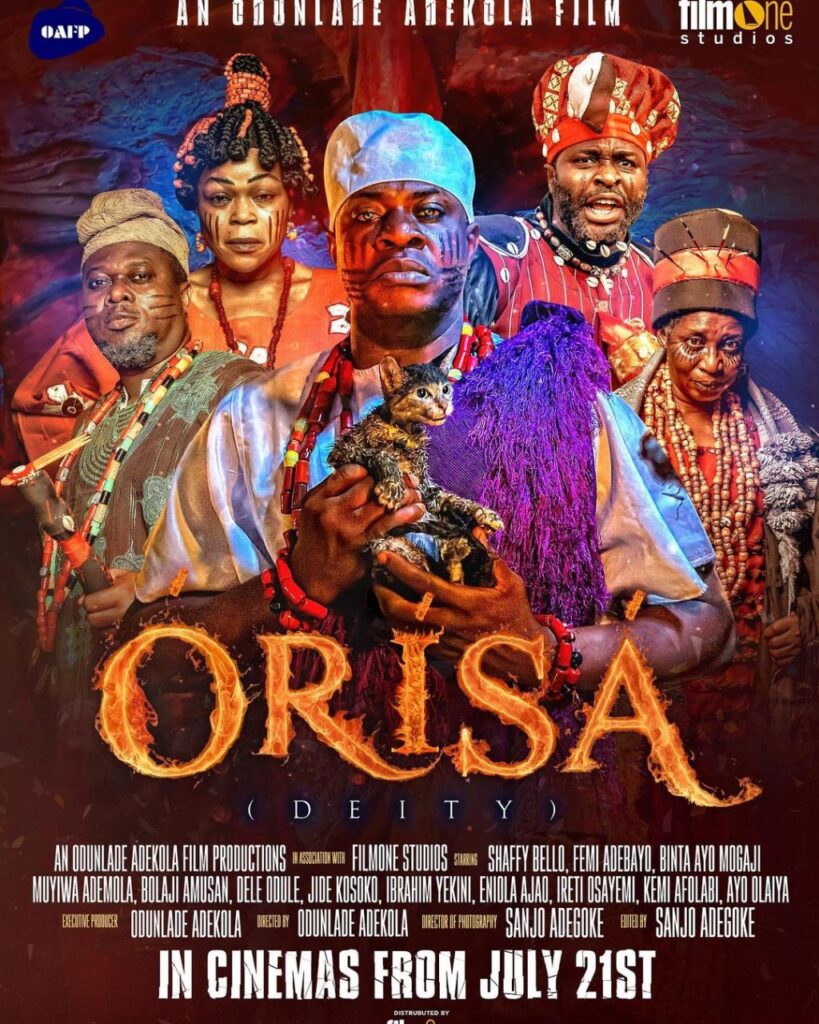 Orisa is a Yoruba epic film produced and directed by Odunlade Adekola, who will also be starring in the titular lead role. Starring alongside Adekola are Femi Adebayo, Shaffy Bello, Jide Kosoko, Dele Odule, Binta Ayo Mogaji, and Muyiwa Ademola. Orisa will be in cinemas.
Hustle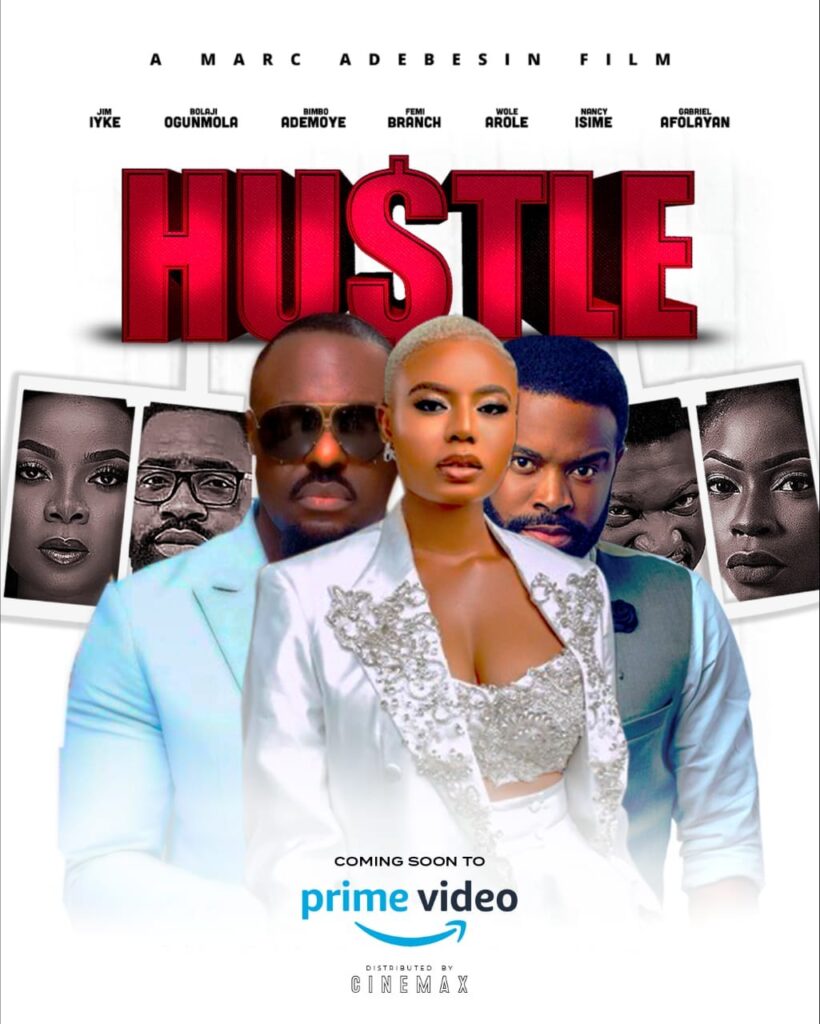 Directed by Marc Adebesin, a con artist finds herself torn between a no-strings relationship with her partner in crime and a new romantic spark with a potential target. The cast includes Nancy Isime, Bimbo Ademoye, Jim Iyke, Gabriel Afolayan, Bolaji Ogunmola, Woli Arole and Femi Branch. Hustle will be available to stream on Prime Video.
Nganu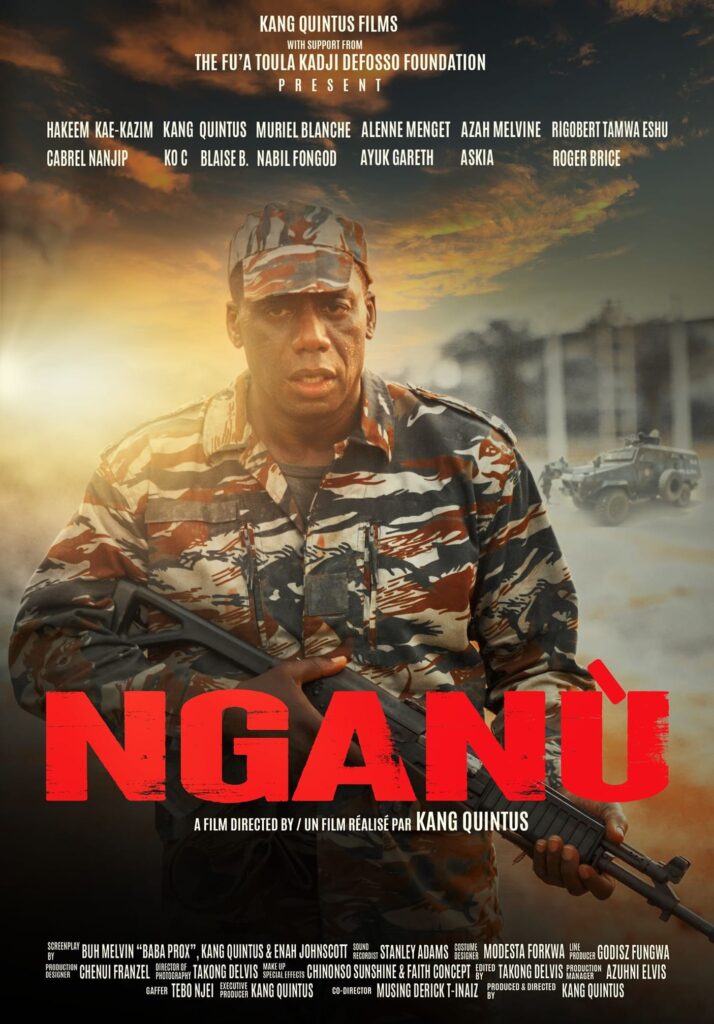 This Cameroonian film directed by Kang Quintus, the producer of Fisherman's Diary, will be available to stream on Netflix. Starring Hakeem Kae-Kazim, villagers advise an abusive husband to channel his rage in the army. There, he must come to terms with violent urges that have deep and painful roots.
July 28
Hotel Labamba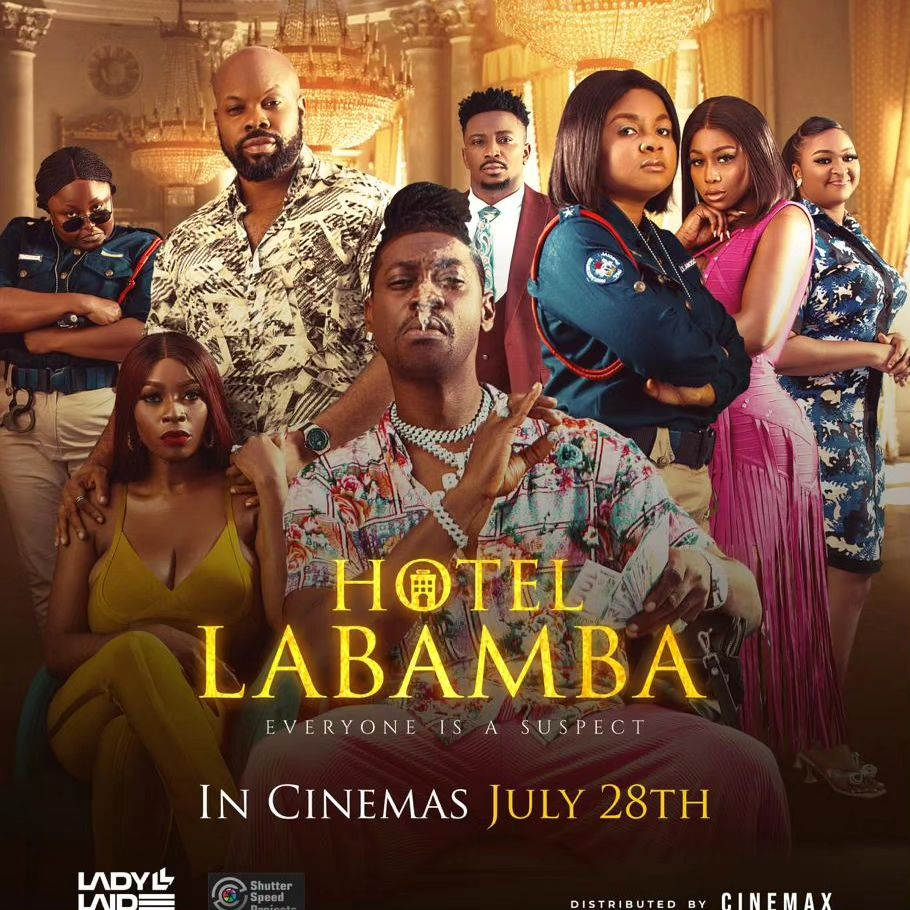 A hotel, a group of diverse characters, a murder and a mystery, are the elements promised by Hotel Labamba, directed by Biodun Stephen who has been on a prolific run so far this year. She is adding a twist of a murder mystery where everyone is a suspect to her range of titles. Hotel Labamba, set for cinemas, stars Lateef Adedimeji, Bimbo Ademoye, Bolaji Ogunmola, Blessing Jessica Obasi-Nze, Bolaji Ogunmola, and Kachi Nnochiri. It follows the mysterious murder of a popular social media influencer in the titular hotel and investigative attempts to solve the case.
Unforgivable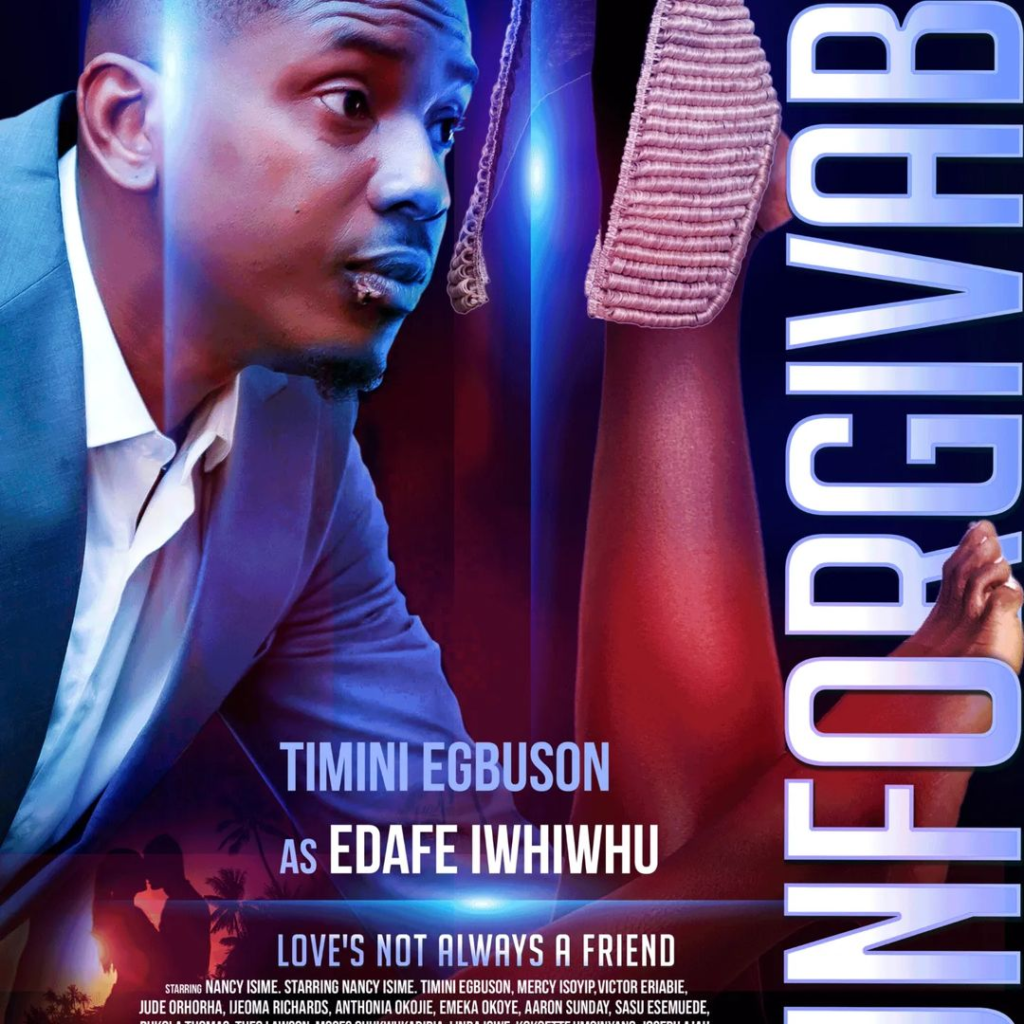 Written and directed by Elimihe Osezuah, Unforgivable stars Timini Egbuson, Nancy Isime, Joseph Momodu, Jude Orhorha, and Mercy Isoyip. The romantic action drama will be in cinemas.
To Freedom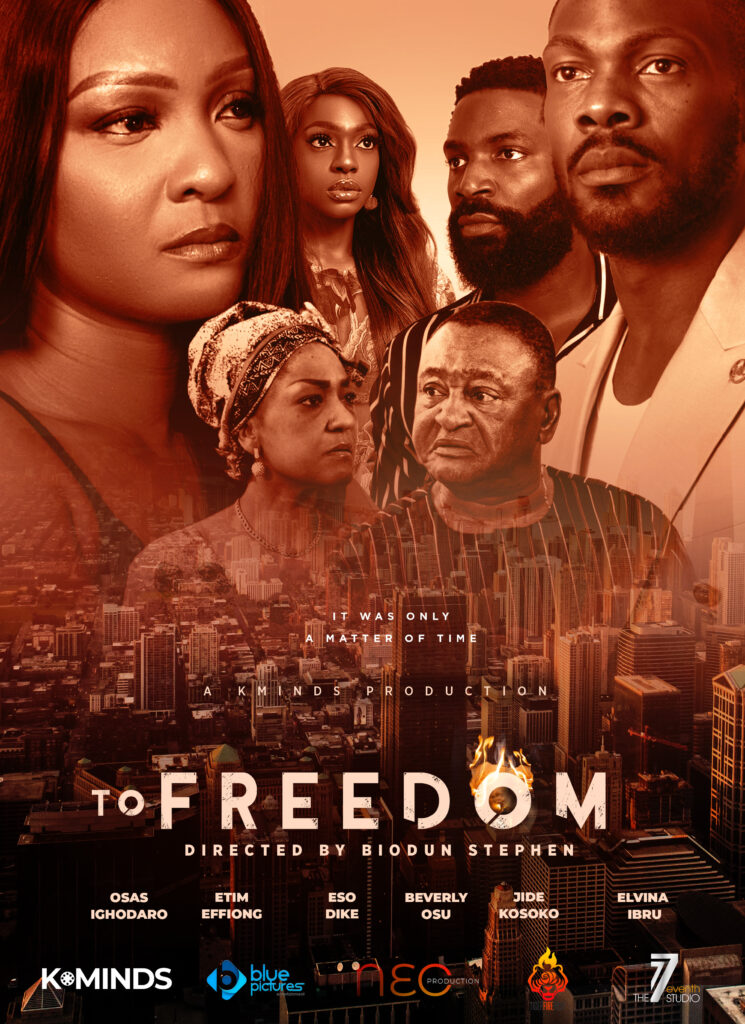 A grieving widower mourning the loss of his wife realizes a year later, everything is not what it seems. Directed by Biodun Stephen and starring Osas Ighodaro, Daniel Etim-Effiong, Jide Kosoko, Eso Dike and Beverly Osu, the psychological drama was in cinemas earlier this year. To Freedom will be available on Prime Video.
---
Nigerian TV Shows Available in Nigeria in July 2023
July 6
Faithless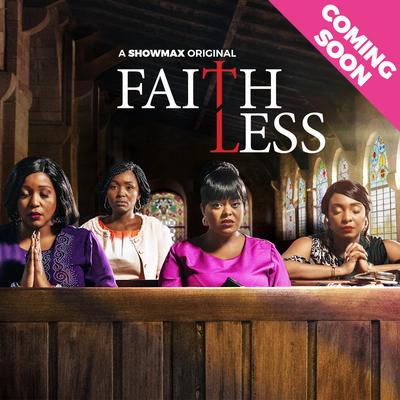 Not a Nollywood project, but Kenyan, and available to stream on Showmax. Faithless is a 10-part crime drama series set in the aftermath of a heist gone bad. The story follows four church members who are drawn into a life of crime and violence when their chama is turned into a money laundering operation by a vicious crime lord.
July 7
Fatal Seduction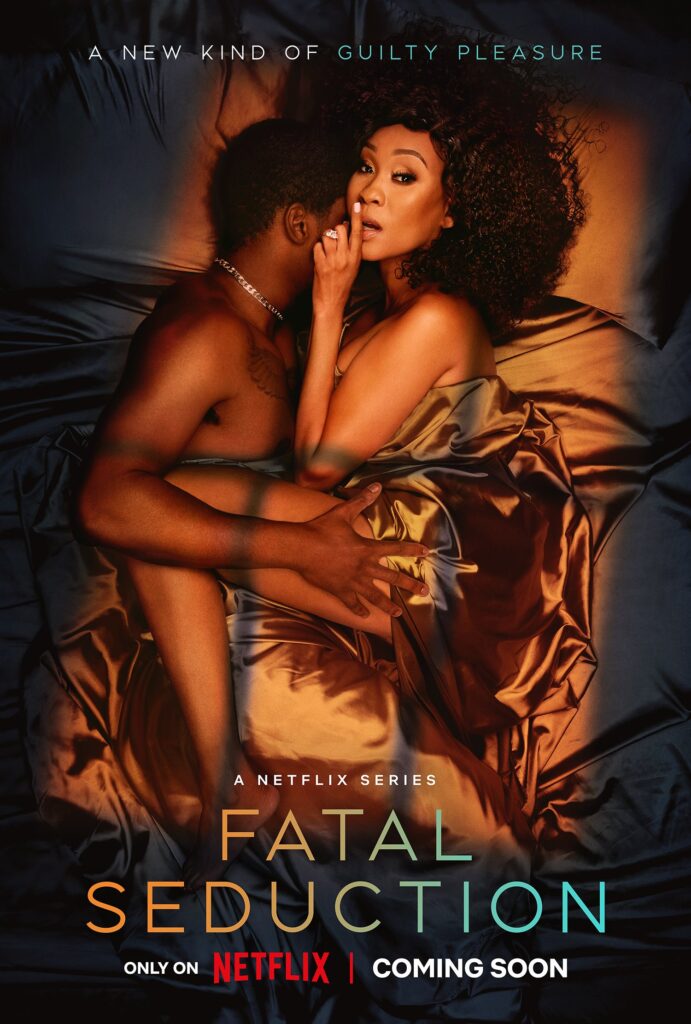 Nigerian screenwriter Dami Elebe (Far From Home) wrote one of the episodes of this South African series heading to Netflix. In this romantic drama series, a married professor is pulled into a passionate affair with a younger man that uncovers a path of tragedy and betrayal from those closest to her.
July 14
Last One Laughing: Naija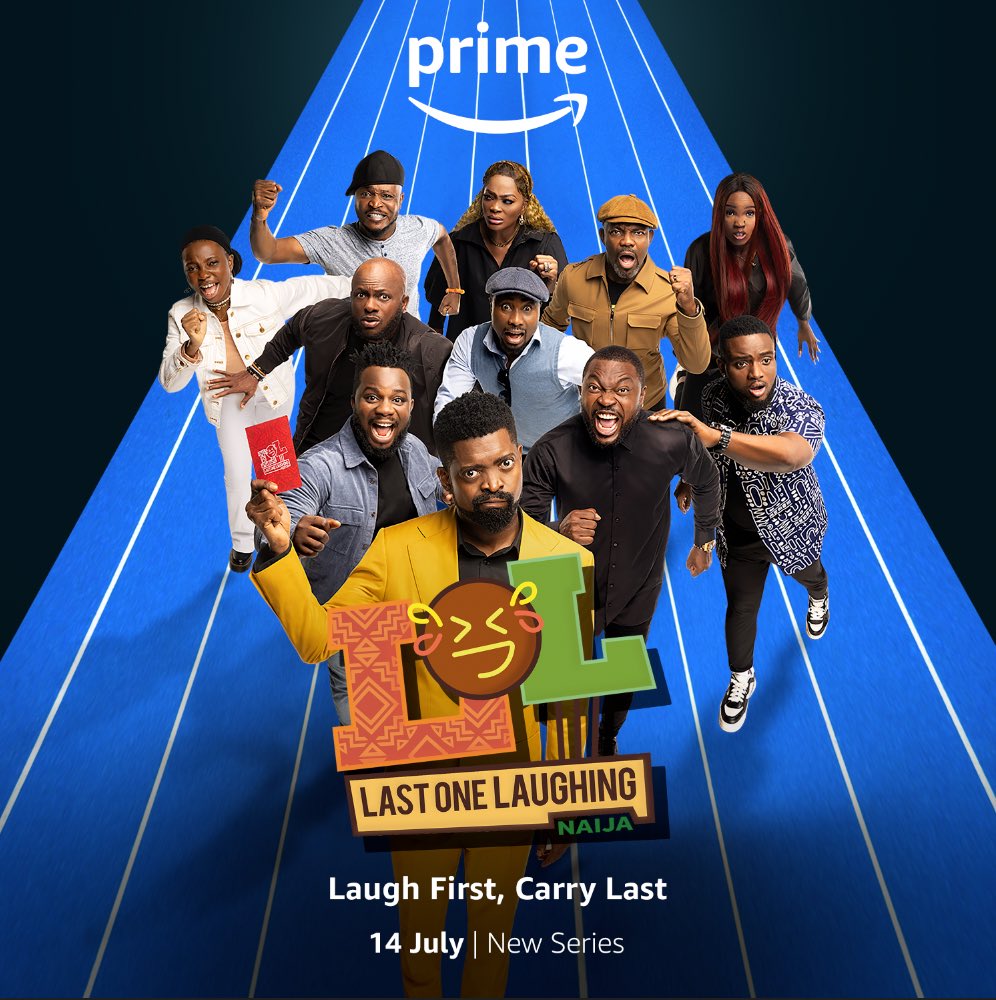 Prime Video brings this successful unscripted global comedy show to Nigeria. Hosted by Basketmouth, the show is a six-part series featuring Okey Bakassi, Acapella, Mr Funny aka Sabinus, KieKie, Buchi, Dat Warri Girl, Taaooma, Senator, IGoSave, and Gandoki. These comedians all have to compete for 40 million naira (for a charity) as they hope to be the last one standing. For six hours, there is only one rule: if you laugh, you lose.
---
International Films Available in Nigeria in July 2023
July 1
Proud Mary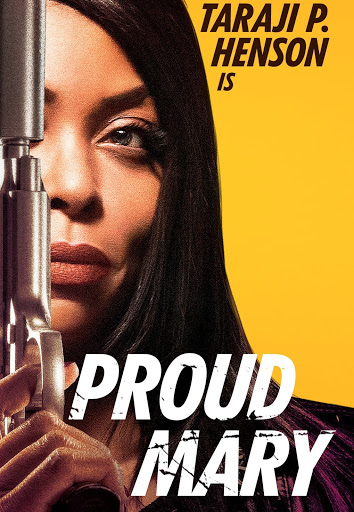 In trying to protect an orphaned boy, a guilt-ridden hit woman sparks a bitter mob war and soon faces tremendous threats from all sides. The 2018 thriller starring Taraji P. Henson will stream on Netflix.
July 3
Violent Night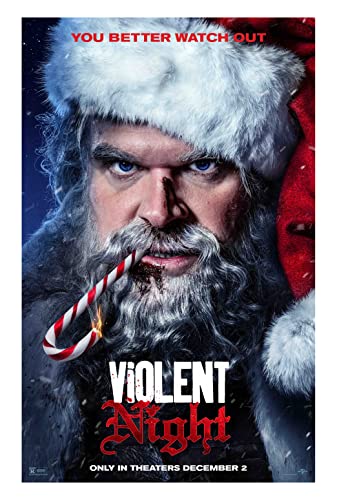 Violent Night is a 2022 action comedy starring David Harbour as a killer-machine Santa against an elite team of mercenaries. Available to stream on Showmax.
July 6
Halloween Ends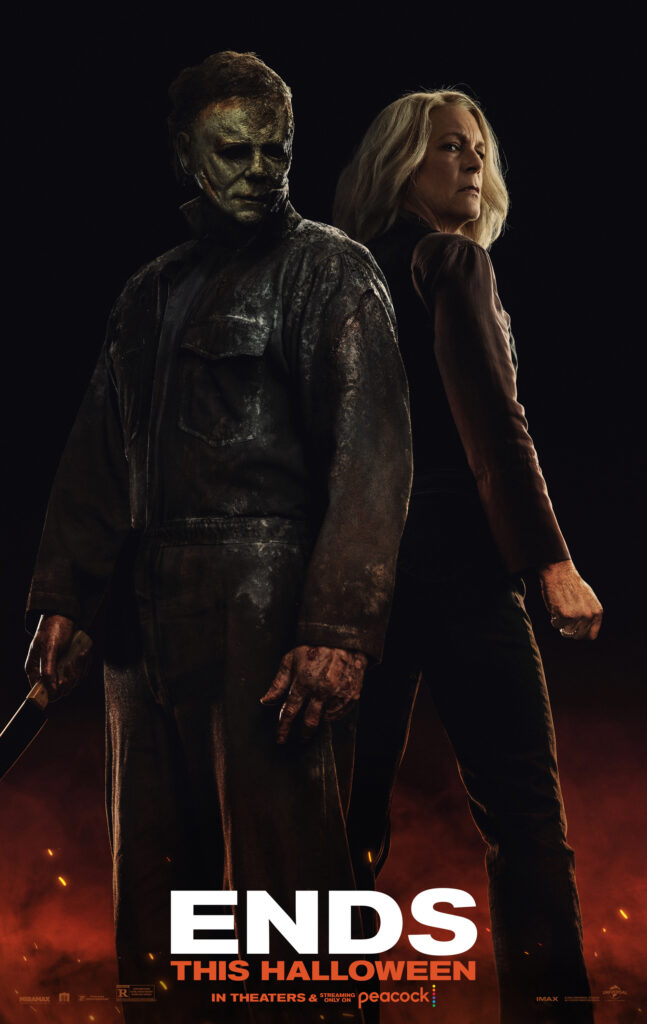 This horror franchise comes to an end as Laurie Strode (played by Jamie Lee Curtis) faces off for the last time against Michael Myers. The 2022 film will be available to stream on Showmax.
July 7
Insidious: The Red Door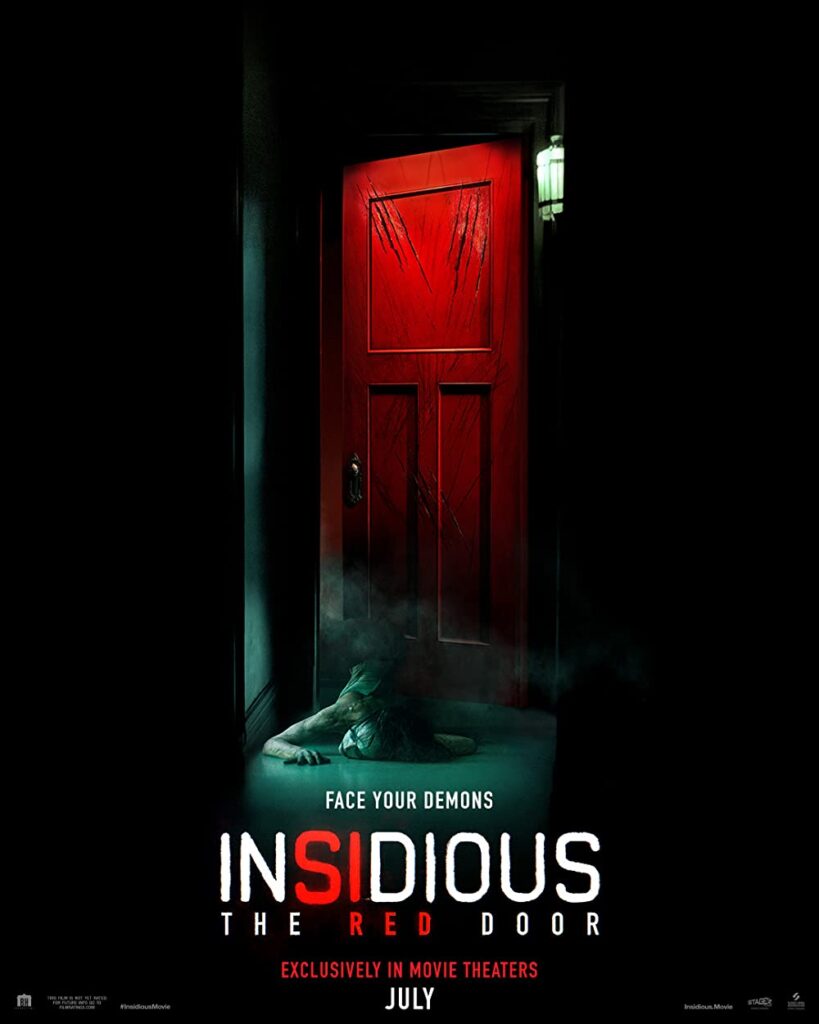 In this horror thriller directed by and starring Patrick Wilson, The Lamberts must go deeper into The Further than ever before to put their demons to rest once and for all. Insidious: The Red Door will be in cinemas.
The Out-Laws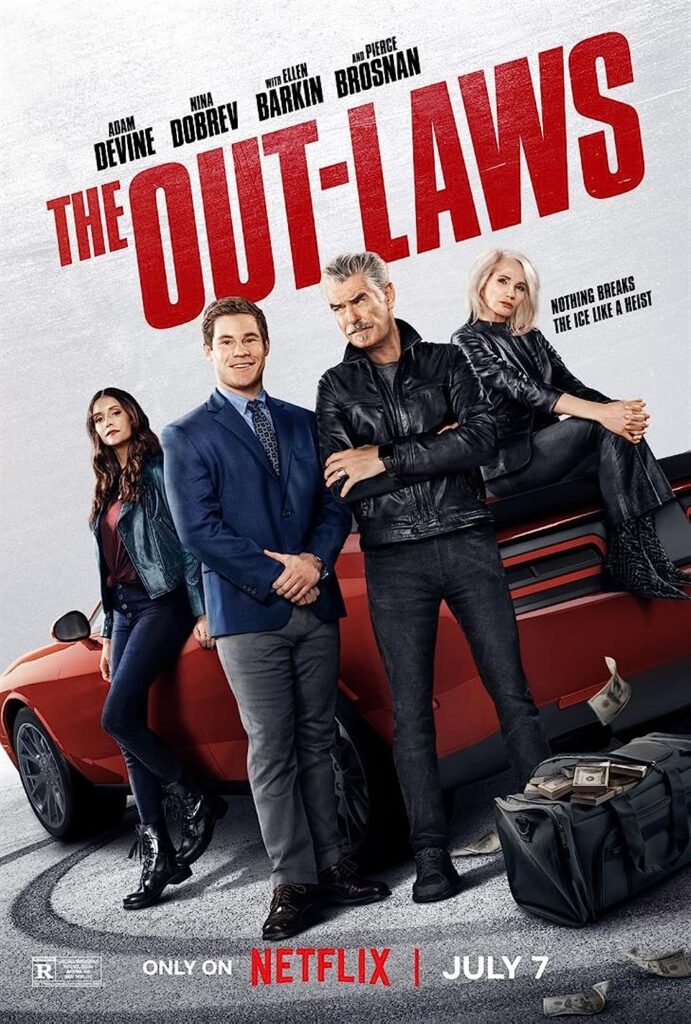 When the bank Owen manages gets robbed just days before his wedding, all the evidence points in one incredibly awkward direction: his future in-laws. Adam Devine and Nina Dobrev star with Pierce Brosnan and Ellen Barkin in this action comedy, a Netflix original.
July 14
Bird Box Barcelona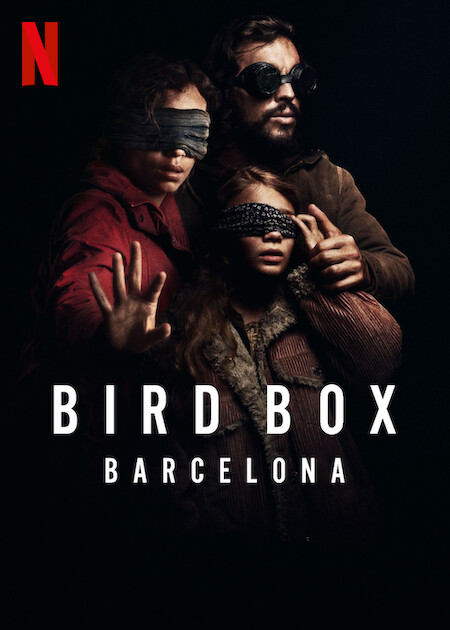 The 2018 horror SciFi Film, which took the world by storm and birthed one of the most chaotic viral challenges ever seen, gets a Spanish version also heading to Netflix.
Mission: Impossible- Dead Reckoning Part One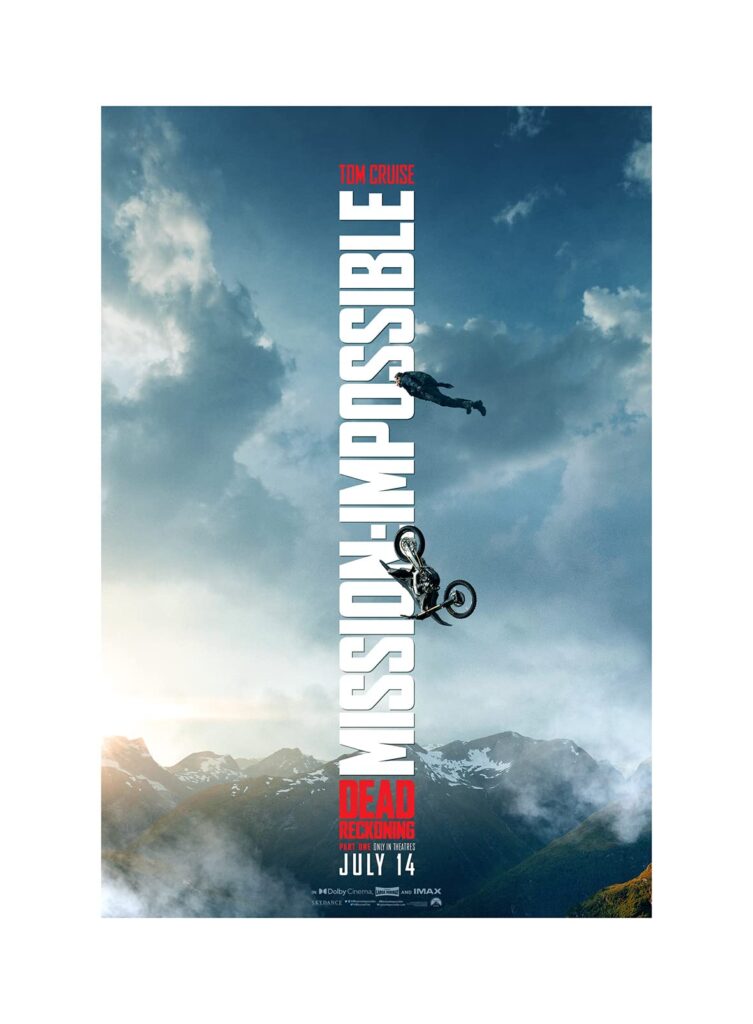 Tom Cruise returns as Ethan Hunt with more self-performed stunts in the seventh installment in the Mission Impossible franchise. Also starring Hayley Atwell, Simon Pegg, Rebecca Ferguson, Vanessa Kirby and Pom Klementieff, the film will be in cinemas.
July 20
Chappie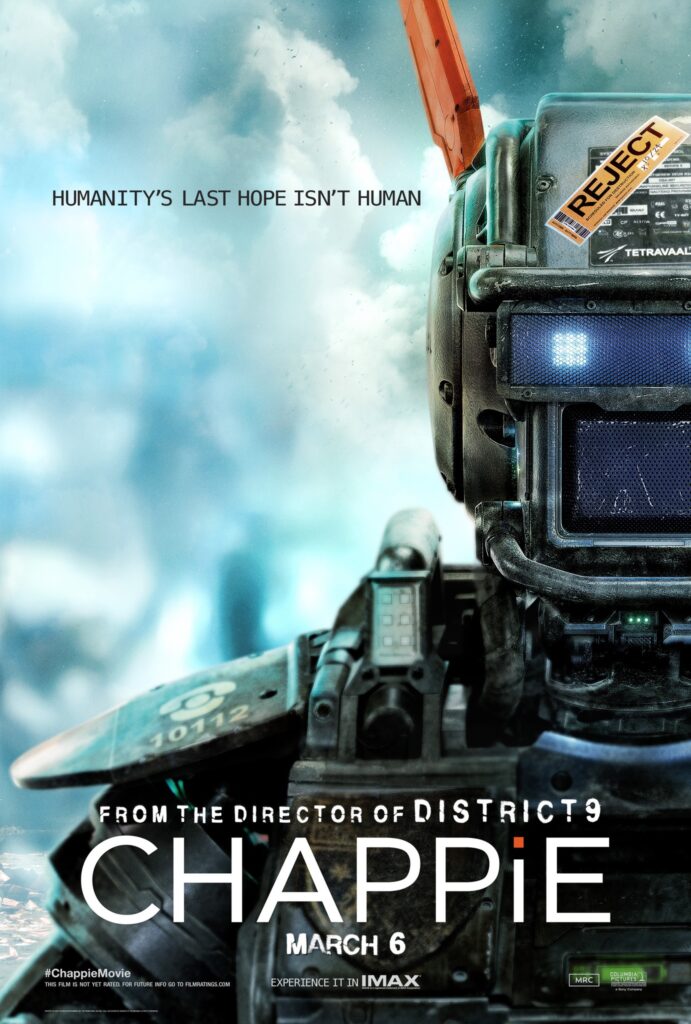 Chappie is a 2015 SciFi action film that will start streaming on Showmax. The titular Chappie is a police robot stolen by criminals who treat it like their own child. With new programming, it becomes the first robot with the ability to feel and think for itself.
July 21
They Cloned Tyrone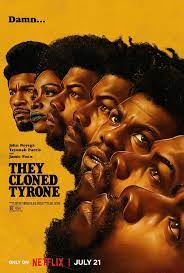 A series of eerie events thrusts an unlikely trio onto the trail of a nefarious government conspiracy. Starring John Boyega, Jamie Foxx and Teyonah Parris, this pulpy mystery caper will be streaming on Netflix.
Oppenheimer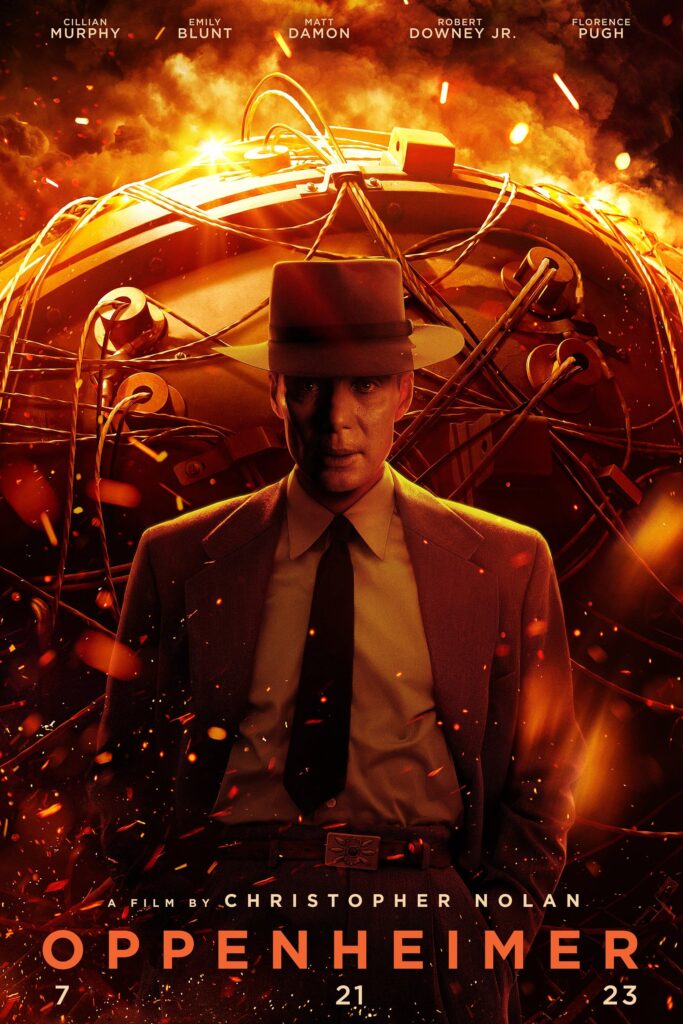 Christopher Nolan's Oppenheimer goes off in cinemas this month. Starring Cillian Murphy in the titular role, the film's events are inspired by true life events. We follow Oppenheimer on his journey from an ambitious scientist to a man tormented by the central role he played in the development of the atomic bomb. The star-studded cast also includes Robert Downey Jr, Florence Pugh, Emily Blunt, Matt Damon and Rami Malek.
Barbie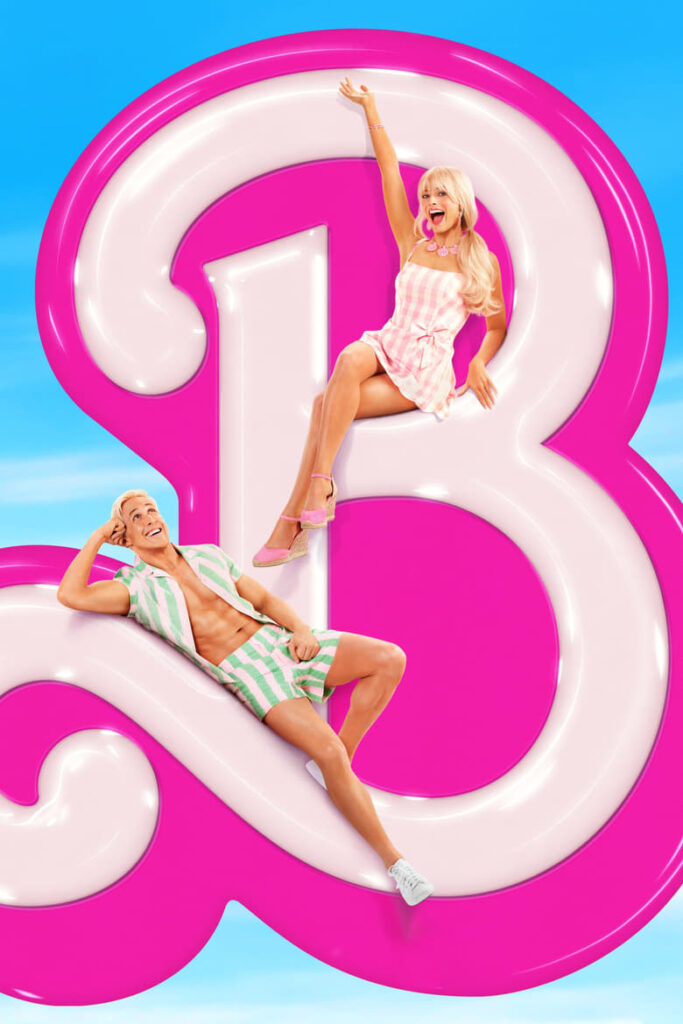 It's only right we continue the list with Greta Gerwig's long-awaited Barbie. In what form are we going to see Barbie? what is the filmmaker hoping to explore with Barbie (the character and film)? Why a live-action about Barbie? These curiosities will be satisfied when the film hits cinemas with its lineup of many fine-faced actors mostly playing various versions of Barbie and Ken.
July 24
Puss in Boots: The Last Wish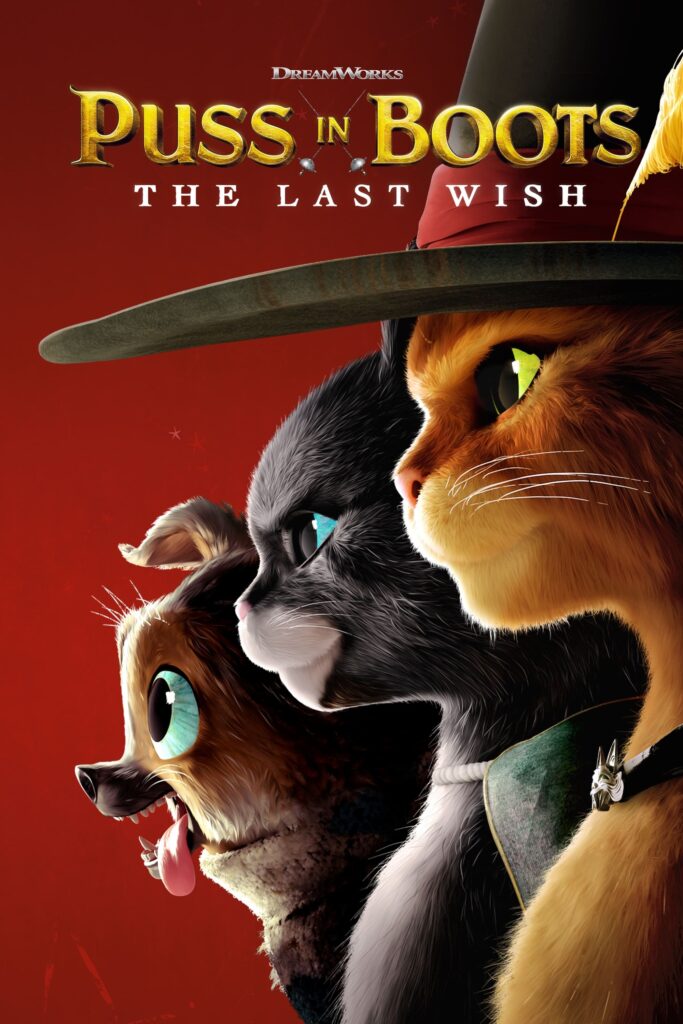 When Puss in Boots discovers that his passion for adventure has taken its toll and he has burned through eight of his nine lives, he sets out on an epic journey to restore them in Puss in Boots: The Last Wish, the 2022 animated adventure film in the Shrek universe. Puss in Boots: The Last Wish will be available on Showmax.
July 28
Haunted Mansion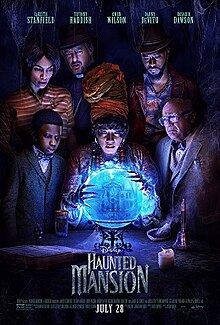 This is one of the quieter movies that will be available in cinemas this month. In this supernatural horror comedy, a woman and her son enlist a motley crew of so-called spiritual experts to help rid their home of supernatural squatters.
July 31
Don't Worry Darling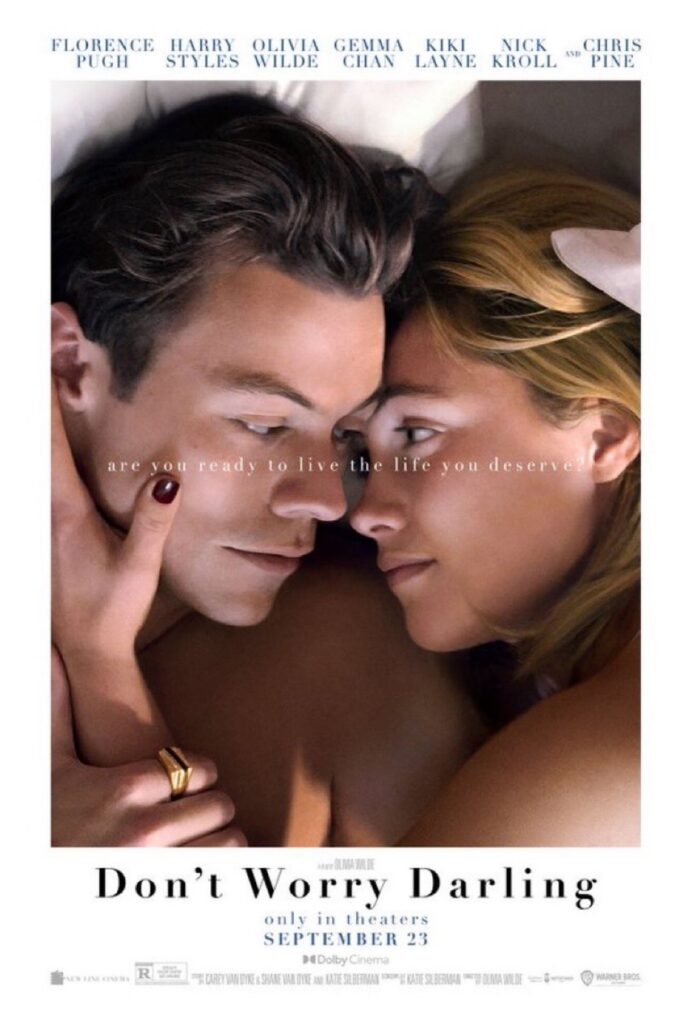 Florence Pugh and Harry Styles star in Don't Worry Darling as Alice and Jack, a picture-perfect 1950s couple living in an idyllic company town. But their utopia may not be all it seems, and Alice soon begins to worry that her husband's glamorous company could be hiding disturbing secrets. The 2022 psychological thriller is directed by Olivia Wilde (her sophomore) and will be available to stream on Showmax.
---
International TV Shows Available in Nigeria in July 2023
July 6
The Lincoln Lawyer S2 Part 1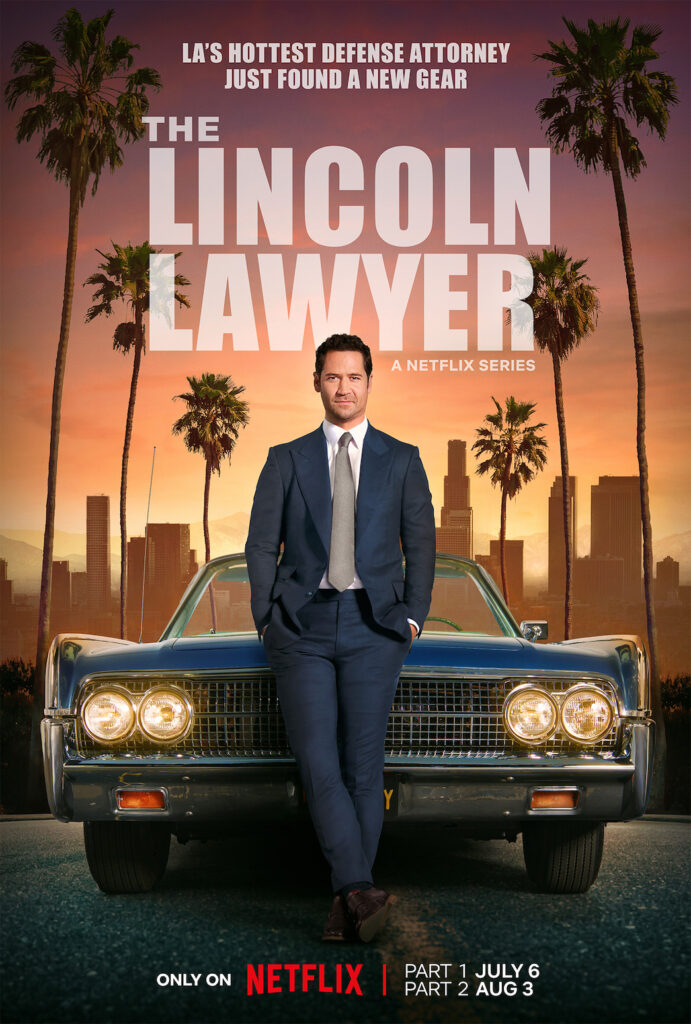 Based on Michael Connelly's bestselling book series, the fast-paced Netflix legal drama will return this summer in two parts. With part one premiering this June, the second part will be available to stream from August 3.
Yellowstone S1-5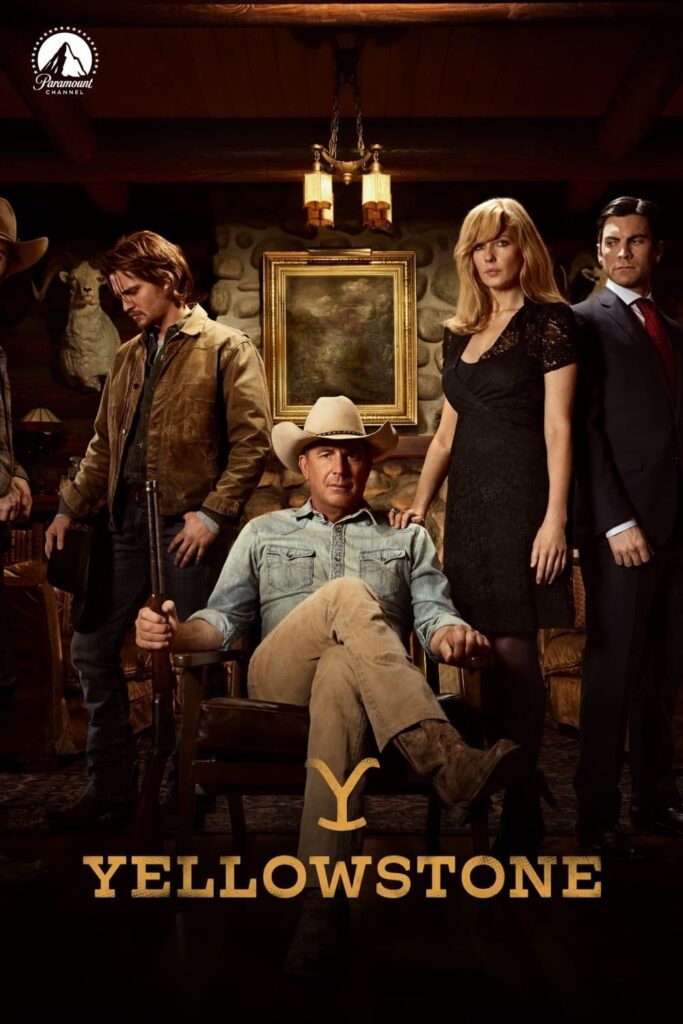 Showmax is bringing the five seasons of the Western drama series Yellowstone to their streaming platform. Starring Kevin Costner as the patriarch, a ranching family in Montana faces off against others encroaching on their land.
July 7
The Horror of Dolores Roach S1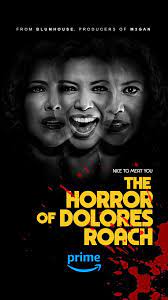 The Horror of Dolores Roach is a Prime Video horror comedy series.
When Dolores Roach is released after an unjust prison sentence, she reunites with an old friend who lets her work as a masseuse. When the promise of her newfound stability is threatened, Dolores is driven to shocking extremes to survive.
July 14
Foundation S2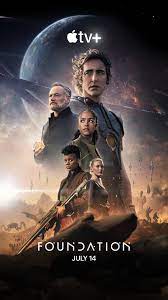 Foundation, a SciFi epic based on the award-winning novels by Isaac Asimov, returns for a second season on Apple TV+.
The Summer I Turned Pretty S2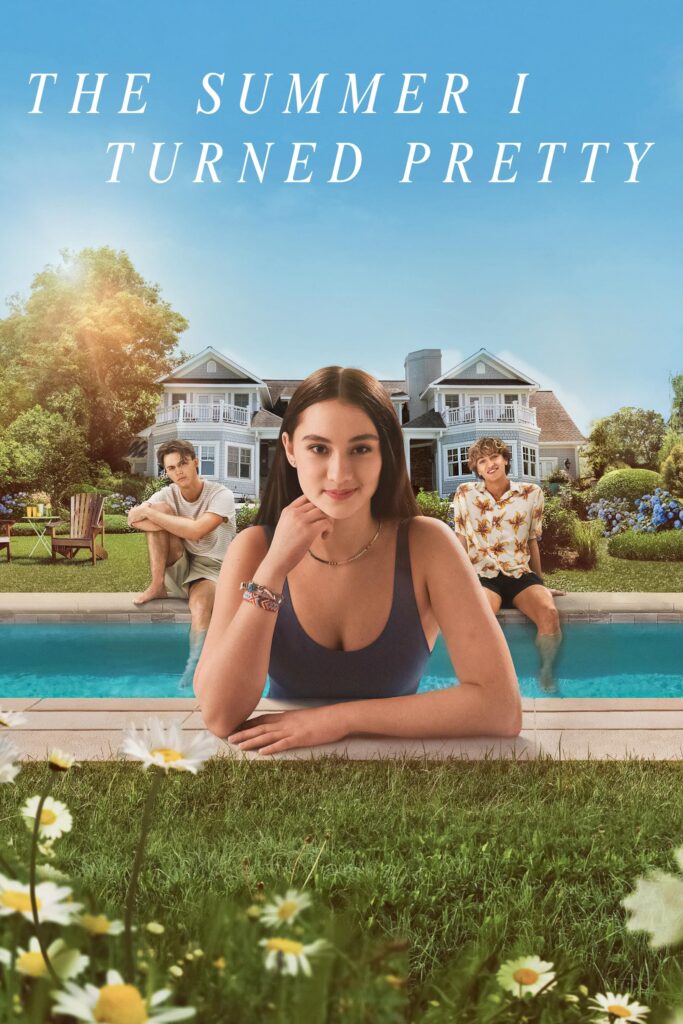 A girl is caught in a love triangle between two brothers as she deals with her first love and first heartbreak during the perfect summer. The romantic drama series will be available for a second season on Prime Video.
The Equalizer S3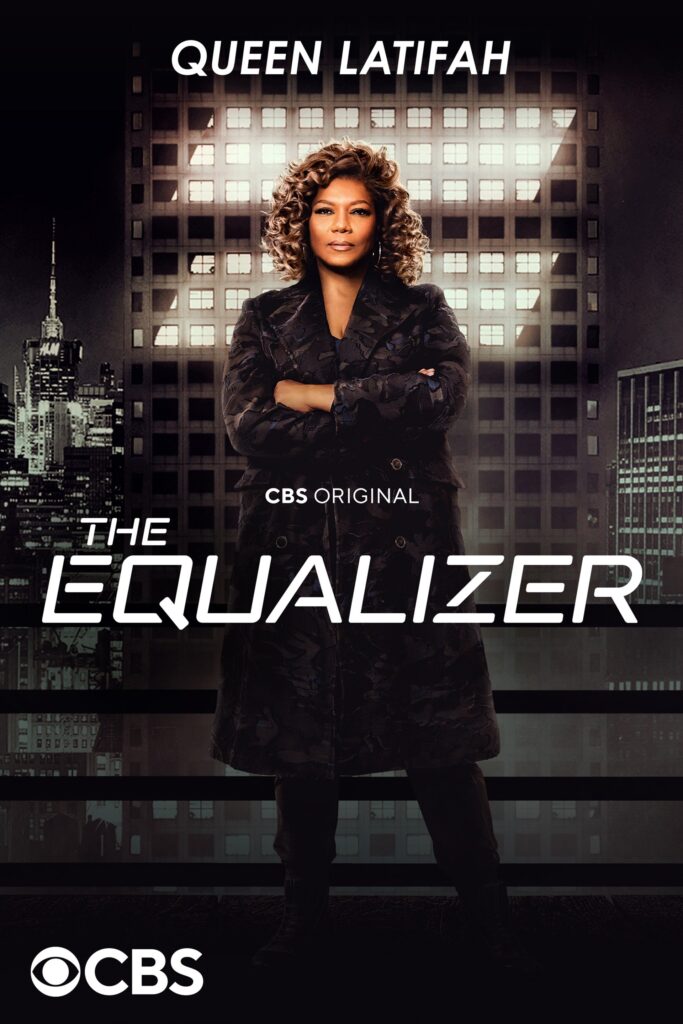 The Equalizer stars Queen Latifah as a single mother and former CIA operative who helps those with nowhere else to turn. Season 3 opens with McCall herself in the firing line, which could have far-reaching consequences for her family down the line. The third season of The Equalizer will be available on Showmax.
July 24
Bel-Air S2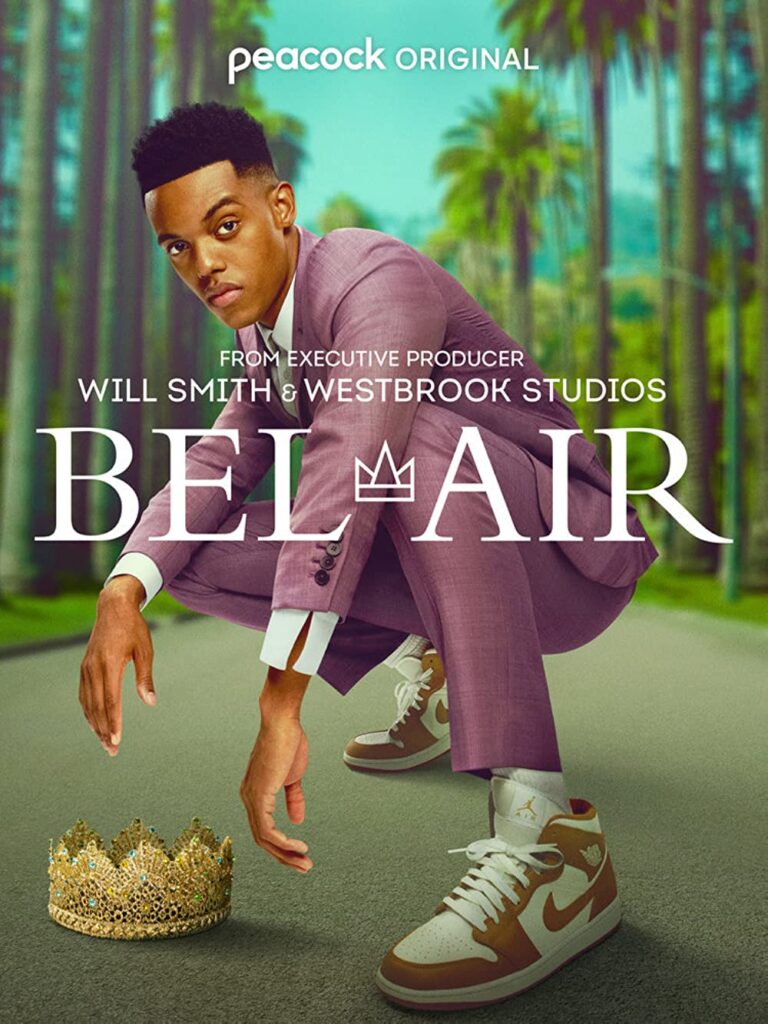 The second season of the dramatic reimagination of the classic series will be available to stream on Showmax. Season 2 of the Peacock Original picks up with Will at a crossroads in his life as a new figure comes into his life who challenges what he's learned in Bel-Air, even as he tries to rebuild the trust that was broken at the end of last season. Will and Carlton's brotherhood starts to evolve as they grow closer, while Hilary is stepping up as a boss in her influencer world, which impacts her relationship with Jazz. Meanwhile, Viv and Phil must work to balance marriage and family while trying to forge their own career paths and reconnect to the things that are important to them.
July 27
The Witcher S3 Part 2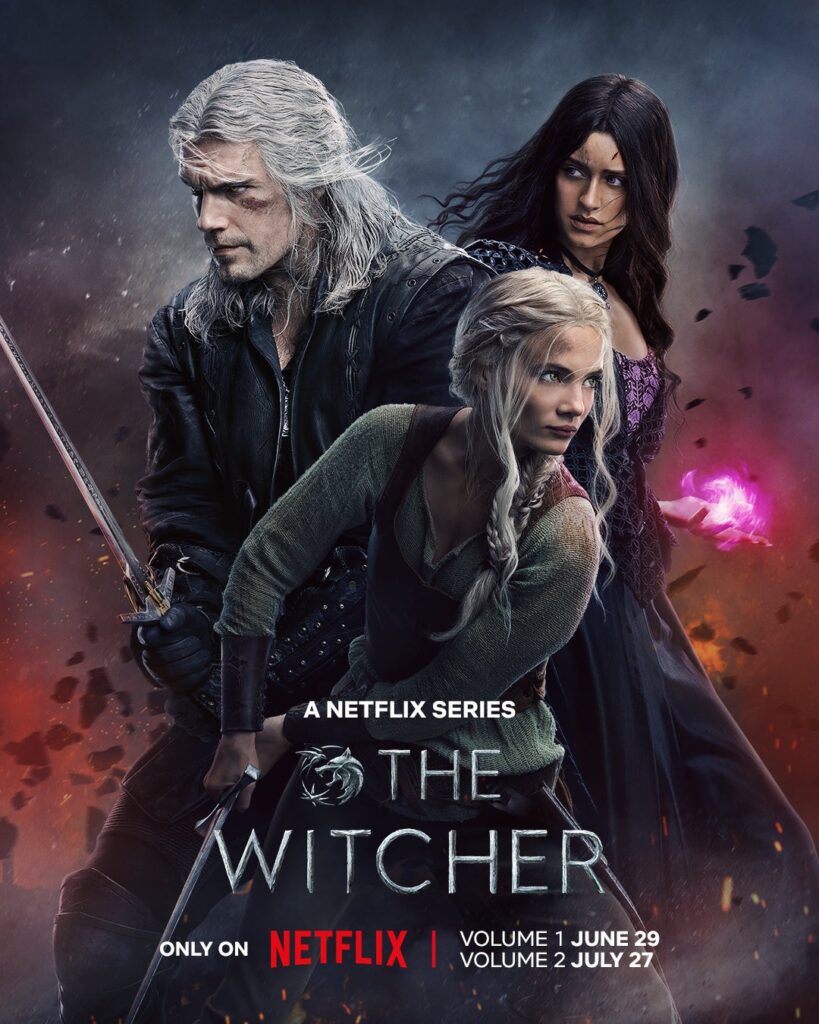 After the premiere of the third season of The Witcher in July, the second part will be available to watch on Netflix this month, with fans ready to say a final goodbye to Henry Cavill who departs the role of Geralt of Rivia.
July 28
Good Omens S2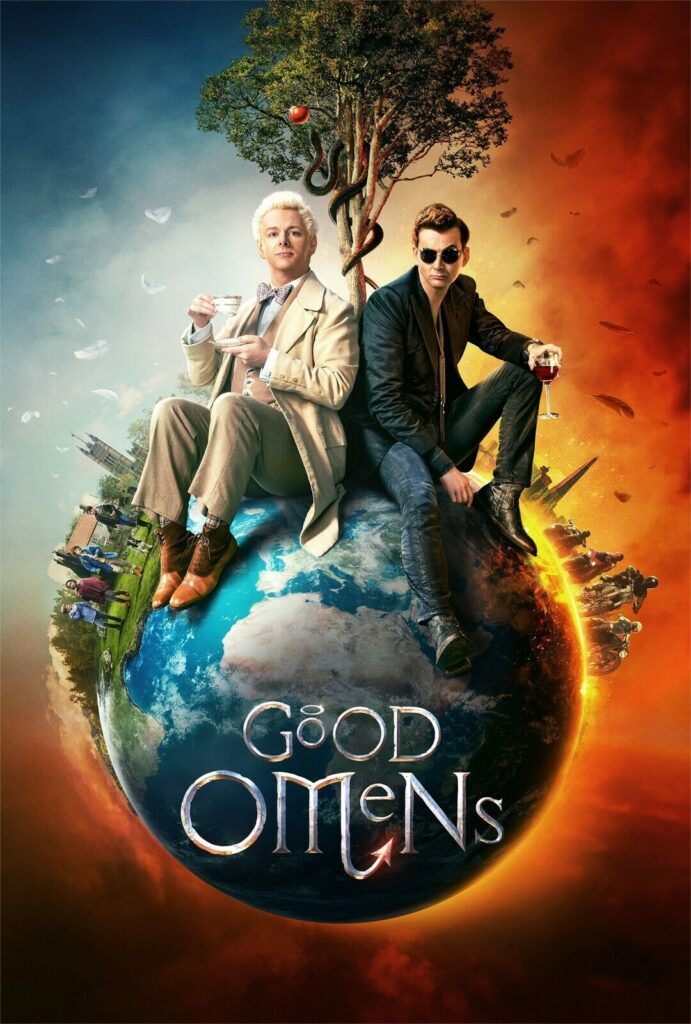 The second season of the British fantasy comedy series will be available to stream on Prime Video.
---
Track your favourite movies and TV shows directly on your phone calendar.