First love ends with breakfast served hot.
This is a beginning to remember as Ndani TV chooses violence to mark its new web series release, Love Like This, starring Eva Ibiam (Skinny Girl In Transit), Nancy Philip, Jay Charles Ujomu (Brethren), Nonso Bassey (La Femme Anjola), Chisom Agoawuike (Halita),  Gbemi Akinlade (Day Of Destiny), Okey Jude (The Governor's Daughter) As the name suggests, it is yet again another romantic web series and I am eager to see the perspective it brings to the love storytelling scene that we've had quite a lot of recently.
The first episode titled "First Love" serves as a character introduction as well as a quick peek into the Lani Aisida drama that promises love, friendship, career changes and, of course, heartbreaks.
---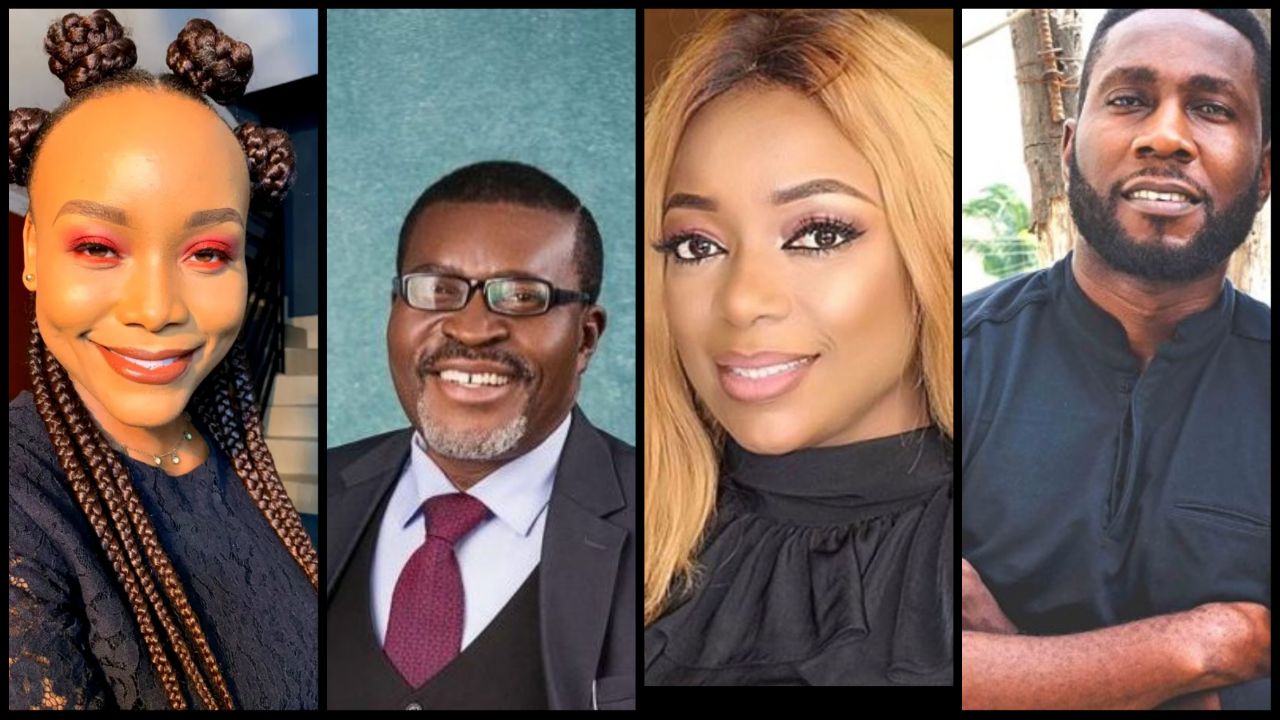 Kanayo O. Kanayo, Bimbo Akintola, Nengi Adoki & More Join TNC Africa's 'Little Black Book'
---
The pilot's first scene features a couple having dinner in a restaurant: Nadia (Nancy Philip) refuses to accept Chidi's (Jay Charles Ujomu) appeal as he claims that last time was the last time. Apparently, Chidi has messed up their relationship with his constant infidelity and Nadia is no longer having dinners and gifts as a means to cover his flaws. Pleading for a second chance, he makes it known that he has cleared his slate of girls that worries Nadia. She accepts his apologies, stating with a smile that she hates that she loves him. The two get cozy and loved up, with Chidi promising to be the man of her dreams and to even spend the weekend with her father whom he hates. Well, just as I suspected, the make up is short-lived as a lady rushes in to ask Chidi for a condom in his wallet and Nadia in shock and anger throws her drink in Chidi's face.
The unknown lady races into another room decorated for a bridal shower, she places the condom on a banana as she screams in victory over winning a game. The rest of the train returns with the look of disappointment written all over their faces and Teni (Eva Ibiam) still gloating over her win. The group of girls goes on to drink as Teni reveals she might have crashed a couple's dinner to get the condom.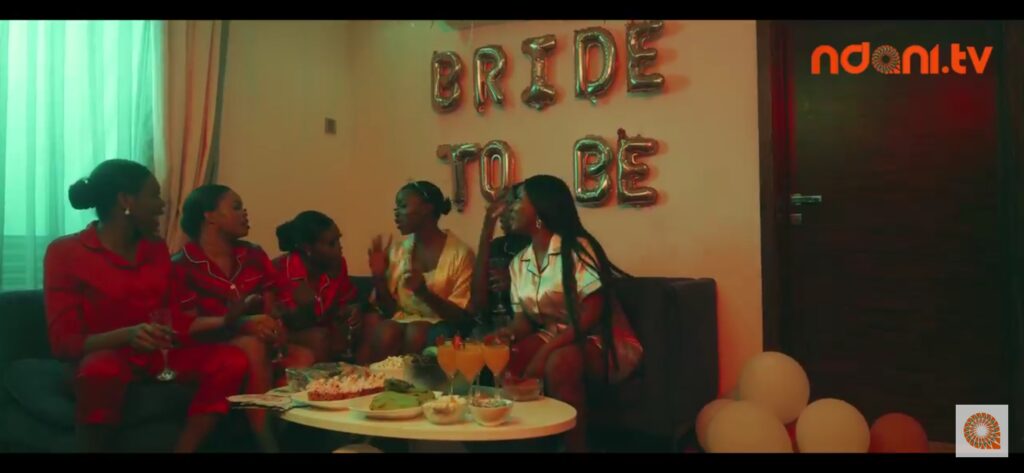 Back to the couple, I am quite puzzled here as Chidi all of a sudden appears dry after that mighty pour from Nadia, anyways there was however no clarity on that magic trick there. Nadia on the other hand fails to believe that wasn't one of the many women on Chidi's escapade list as he denies knowing Temi. The scene closes with Nadia walking out and Chidi still adamant on his change from his old ways. Even I find it hard to believe that he doesn't know Teni.
Back at the bridal shower, the ladies are requesting when the strippers would arrive, with the bride Abiye (Chisom Agoawuike) disapproving that and proclaiming her inability to ever cheat on the love of her life after Teni, who I presume to be a wild one, teases her on not wanting to hit it off one more time before the big day. Those words are soon put to test as a raging male guest in the same hotel, who was disturbed by the noise coming from their room, comes knocking. Abiye goes on to answer the door and realises its someone from her past, Kamal (Chibuzor Iheukwumere).
The next scene had my tummy rumbling from the anger boiling in me. Abiye and Kamal are shown seated on the stairs as they go on to have a conversation, Kamal is apparently Abiye's ex who walked out of their relationship as he left the country in search of greener pastures. Abiye plays with fire as she asks him if he regrets leaving and how his new girlfriend is. Kamal responds in a way I find flirtatious, he tells her how he didn't just walk away from the lady as Abiye presumes and goes on to reveal that he called Abiye's name while having sex with the other lady. Abiye asks if that revelation was meant to change anything and makes it clear that she would be getting married to a man she loves the next day as she walks away from the conversation.
---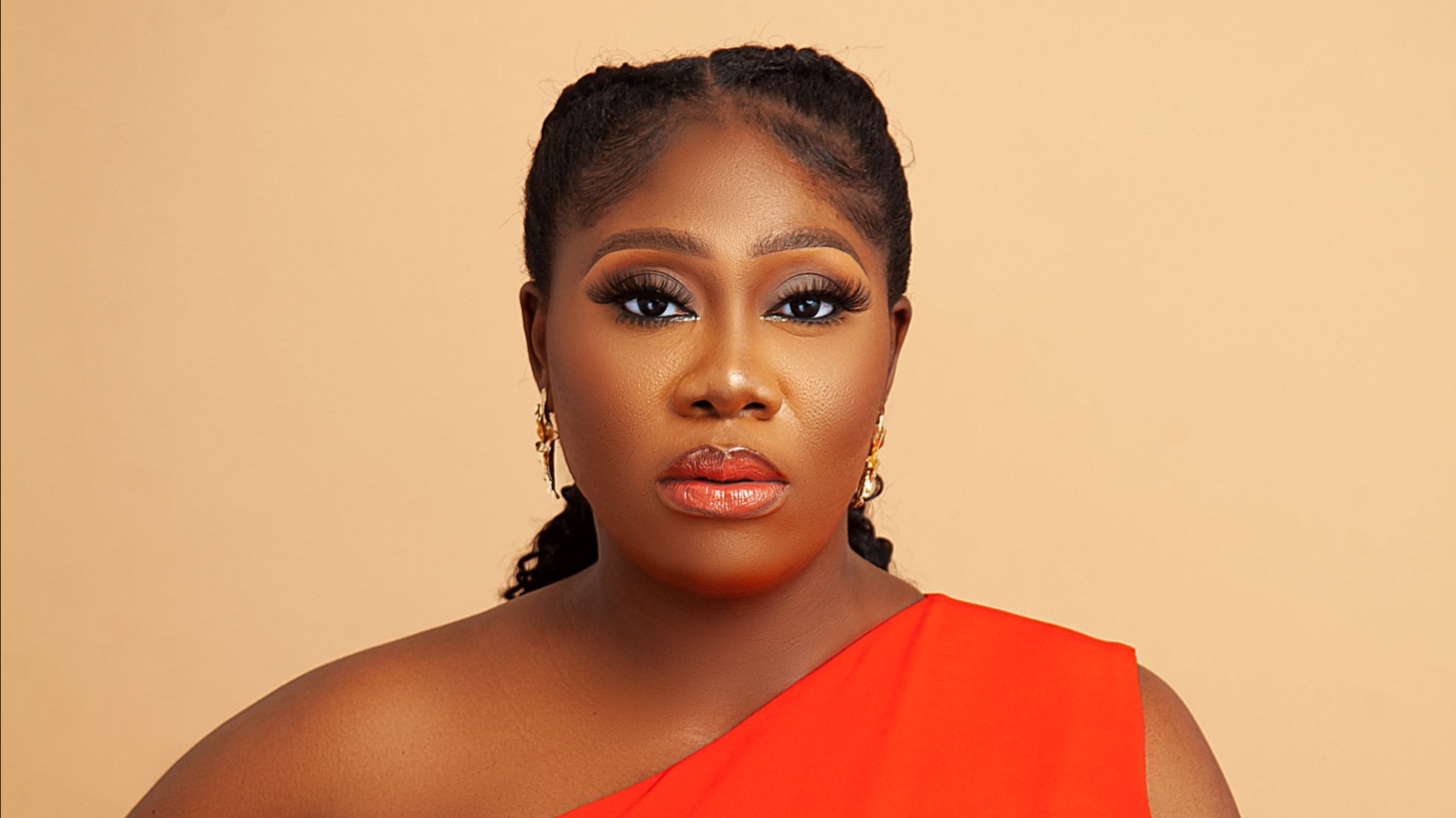 Gbemi Olateru-Olagbegi Assumes Co-Founder and Executive Producer Role at TNC Africa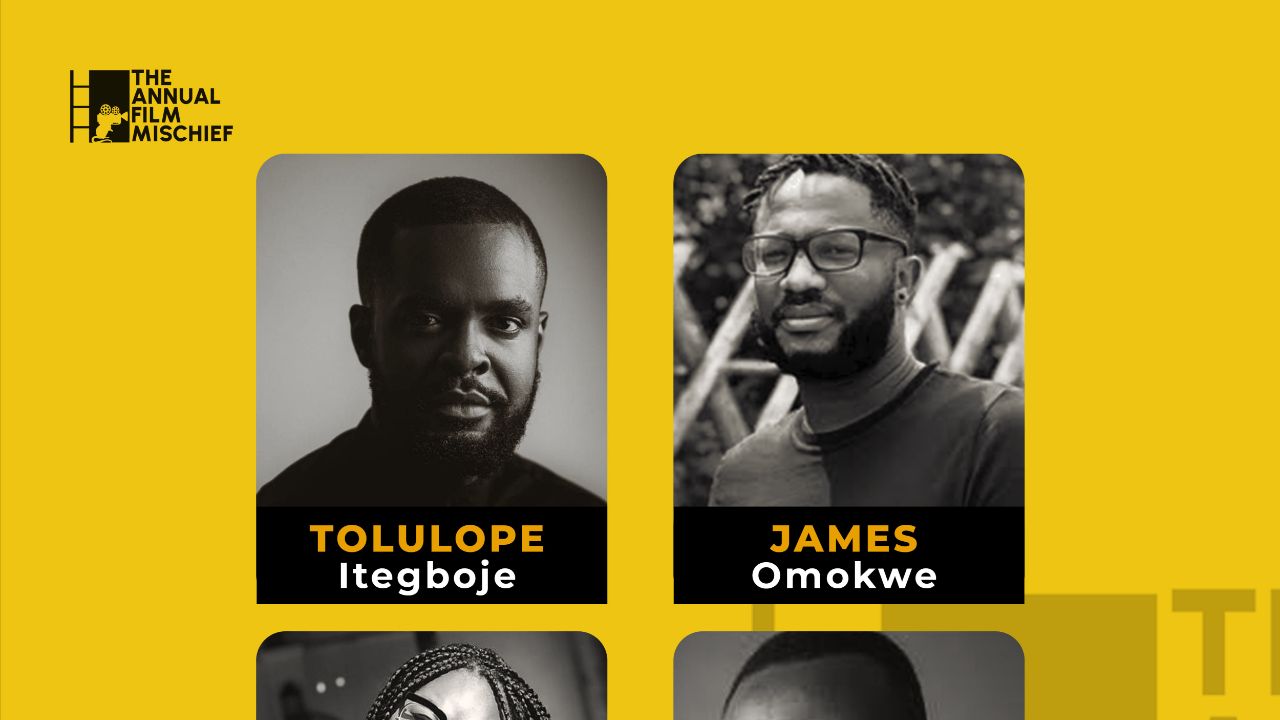 Film Mischief 2022: Tolulope Itegboje, James Omokwe, Ifeanyi Chidi Barbara and Damilola Orimogunje Named Jury at Film Rats Club's Innaugural Film Festival
---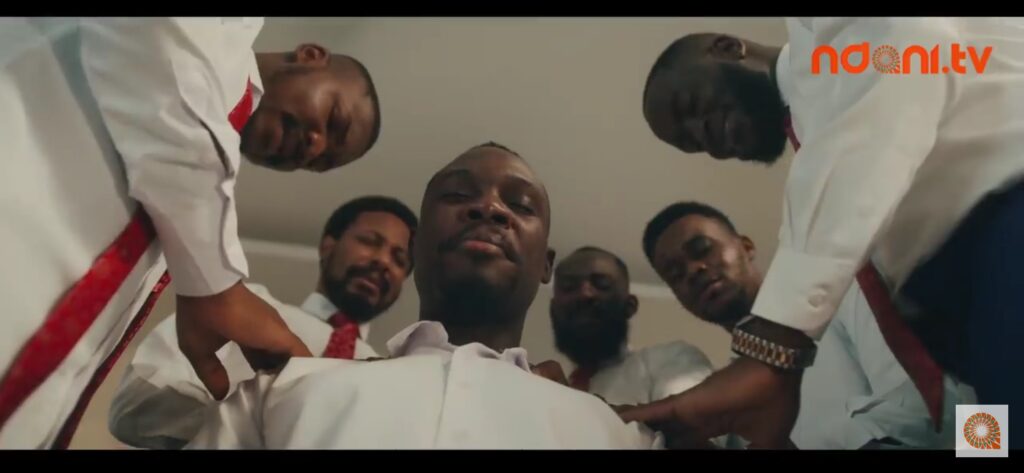 It's the day of the wedding and we begin with a mystery lady on a motorbike who drives into the hotel, dressed in an eye-catching manner. The groomsmen gathered around the groom, with the best man leading the prayers, yes prayers, and for me, I sense a wide character difference between this about-to-wed couple, let's see. After the prayers, congratulations are passed around and the groom steps out to call Abiye who is awoken by the phone call. There is a but here because Kamal wakes up beside her and tries to kiss her. Nimi the groom goes on to express his joy and asks them to pray which our dear Abiye cuts with an excuse. Well, something did happen because she screams afterwards and we are taken to the next scene which shows Teni and the rest of the bridal train unaware of Abiye's whereabouts and unable to reach her. This is another scene that confused me because isn't the wedding centered around two people getting married, so why do we see the bridesmaids getting prepared when the bride is missing. How did they even all sleep?
A little bit of information about the mystery lady is unveiled. The best man meets up with the mystery bike lady, who happens to be his girlfriend, in the lobby although he doesn't seem happy with her presence and chases her off due to fear of someone seeing them together.
We are taken back to the bride who arrives at the worried bridesmaids, preparations start and pictures are taken but Abiye seems to be lost in thought and struggles to smile. All looks well as our bride returns back to her cheery mode and the procession commences.
At this time I find myself wanting clarity on Abiye waking up beside Kamal after we had seen her walk away. Nimi shares his vows with a very touching speech, Abiye on the other hand gets teary and gets into her thoughts revealing how she actually went back to Kamal on that stairs with them moving on to his room to have a heated lovemaking session. Chai, "I will never cheat on the love of my life" in the mud!!! It is Abiye's turn to share her vows and we get breakfast served very early as she says no to marrying Nimi and does a classic run down the altar.
The episode ends with a quote by Francois de La Rochefoucauld "True love is like ghosts which everyone talks about but few have seen". Indeed a violent way to start, this new web series has started on quite a good note for me, I am eager for answers but also sceptical because of some errors I have noticed.
Love Like This was created by Lani Aisida is a screenwriter and producer who worked on Africa Magic's Battleground, Skinny Girl in Transit, and Rumor Has It. The episode was directed by Adeola Osunkojo (Tales of Eve, So Wrong So Wright, Rumor Has It).
Rating: C+
Side Musings
I am confused as to how Chidi suddenly became dry after we saw a glass of drink being thrown at him.
Also, how did all the bridesmaids sleep when they didn't know the whereabouts of the bride.
The pastor was played by Lani Aisida, the creator of this series.
I dont hate love o, but I hope this web series comes with a difference because the web love tales we have are quite a lot and tiring too.
Fear the return of your ex's people, very dangerous.
A new episode drops every Friday on Ndani TV's Youtube Channel. We publish a recap every week before the next episode.