In a little too quiet episode, heartache continues to go round.
With quite a speechless way to start the series, the second episode of Ndani TV series Love Like This is titled "Love First". I really expected some reconciliation and even forgiveness when I saw the title of this episode but I was amazed when things didn't go that way, but rather more spread of the heartache fever.
We begin the episode with Teni and a bridesmaid eavesdropping on a conversation going on in a closed room, Nimi's best man whom we find out to be Remi interrupts them with a video that's circulating online. The content of the video isn't reviewed, but we can guess it has to do with Abiye walking out on Nimi and everyone at the church.
---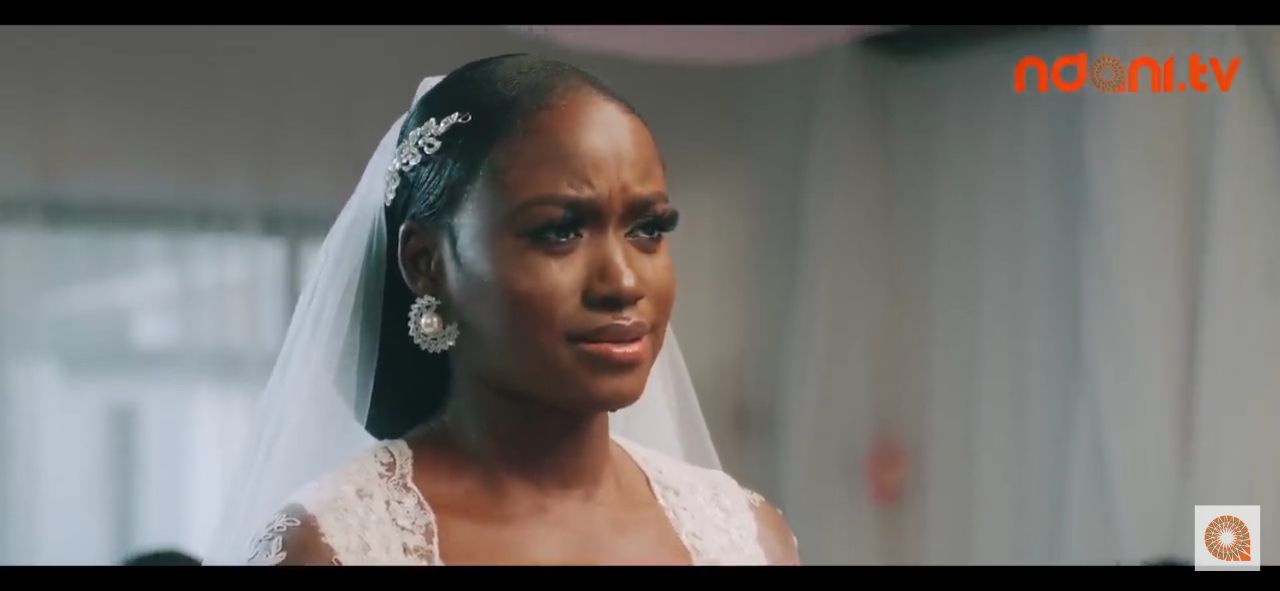 Ndani TV's 'Love Like This' Recap: Season 1, Episode 1, "First Love"
---
Inside the room being eavesdropped is Abiye and Nimi, for a second I was going to say a couple but chai I recall the hot breakfast. Nimi persuades Abiye to open up about why she wouldn't go on with the wedding, Abiye finally reveals after much struggle that she slept with Kamal, her ex, the night before. Nimi who had earlier just said he couldn't be mad at her no matter what was left shocked and speechless after Abiye's confession. Well, you can't blame him, no one would hear that and not freeze, even with an eternal love promise.
The next scene presents us with Teni and Abiye who happen to be cousins, I guess now we see the connection between them and why Teni seems to have been doing a lot of phone conversations since the season began, even though a lot of the mess that has happened has been as a result of her words or actions, directly and indirectly.
Back to the series, Abiye breaks down in tears as she is confused as to whether or not her actions were right in the first place and realizing that Nimi has gone off grid, locking himself up in the home that was meant to be for them. Teni consoles her, reassuring her that she has her back, "your mess is my mess, your stress is my stress", she says. Well, this mess and stress is definitely Teni's to bear cause she had teased Abiye in the first episode whether or not she would want to have a last meal (sexual interaction) before her big day.
Talking about stress, up next is our mystery girl who is revealed as Maka (Gbemi Akinlade) with her boyfriend, Nimi's bestman Remi (Okey Jude). Remember the first episode when Remi was quick to send Maka off due to the fear of being seen together, well Remi happens to be 9 years older than Maka. Maka accepts Remi's promise to do an introduction to his friends after Nimi's troubles blow over after a little. It's like everyone's words keep getting tested immediately, as a knock on the door stops the couple's tussle. Behind the door is Abiye, and Remi is quick to ask Maka to go into hiding.
Abiye wants to know how Nimi is as he wouldn't pick her calls, Remi reminds her of how she destroyed him and should come back in a year or two after which he must have gotten over it.
Moving forward is Teni, whom Chidi spots in a restaurant. With rage written all over his face, he throws a condom on her laptop but furious Teni takes a while to remember who he is and has a big laugh when she does remember. Chidi demands she explains to his girlfriend why she had demanded a condom and them not knowing each other prior to that time.
---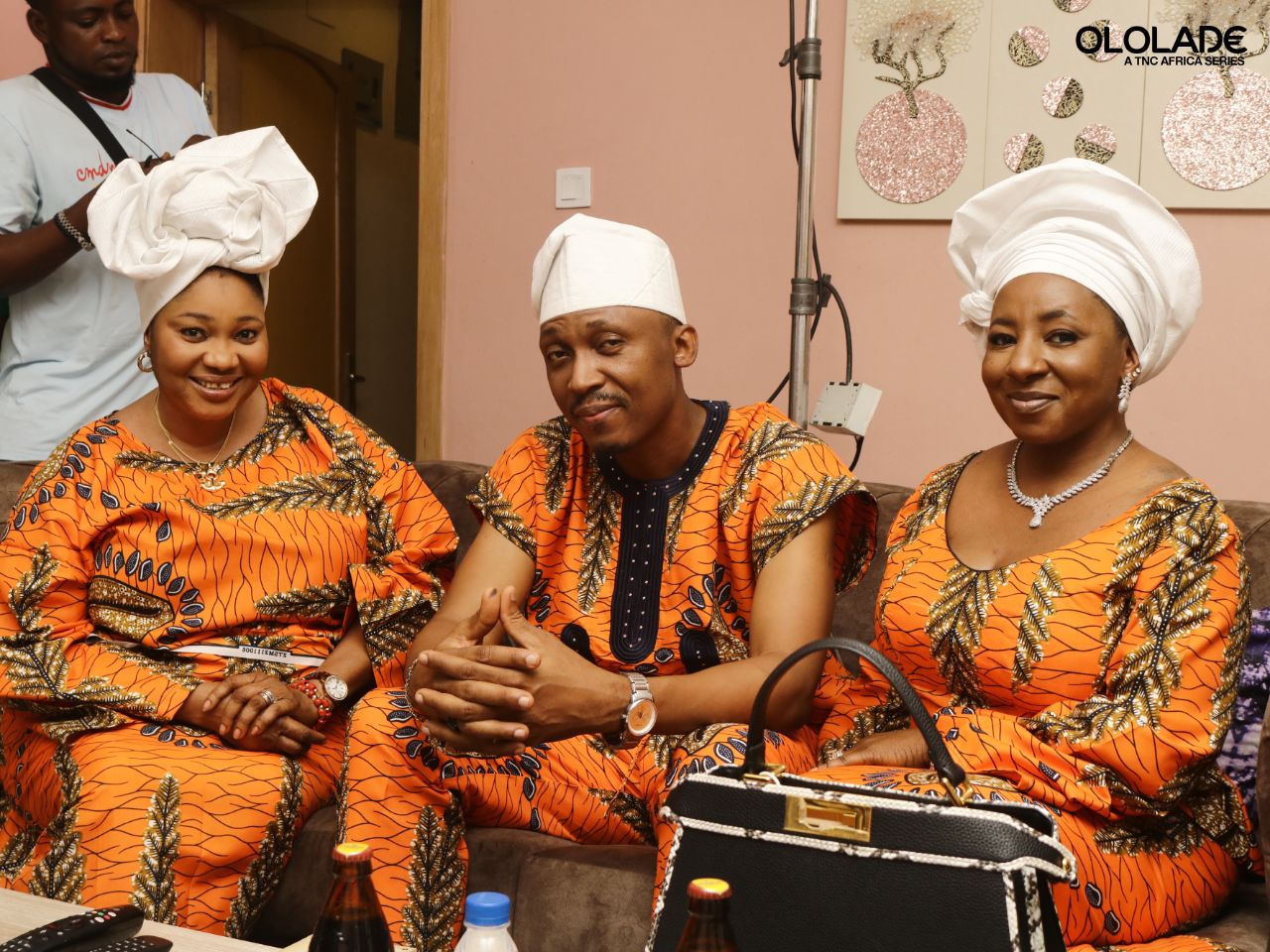 Femi Adebayo, Mercy Aigbe, Mide Martins, Frank Donga and Mr. Macaroni to Star in 'Ololade', a TNC Africa Series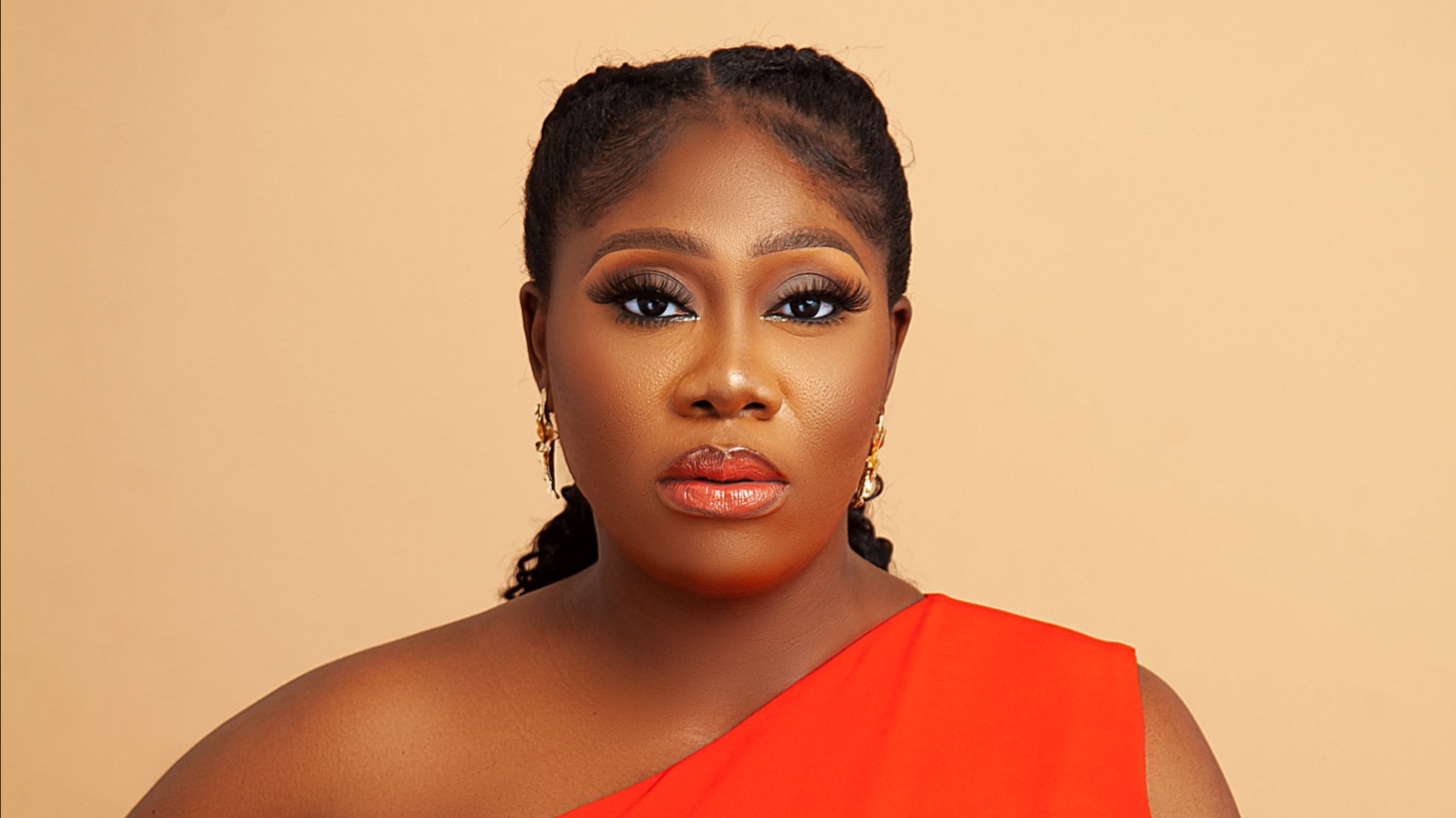 Gbemi Olateru-Olagbegi Assumes Co-Founder and Executive Producer Role at TNC Africa
---
Back to trouble in paradise, after Abiye departs, Remi goes in to beg Maka but this time she isn't having it and suggests they end the relationship as Remi still wouldn't be open about their relationship. Is this another breakfast served? Remi is confused as to whether or not she is breaking up with him but doesn't do much begging to me as Maka leaves. This age gap thing is just some lame excuse to me and I suspect that Remi has other reasons why he won't be open about this relationship.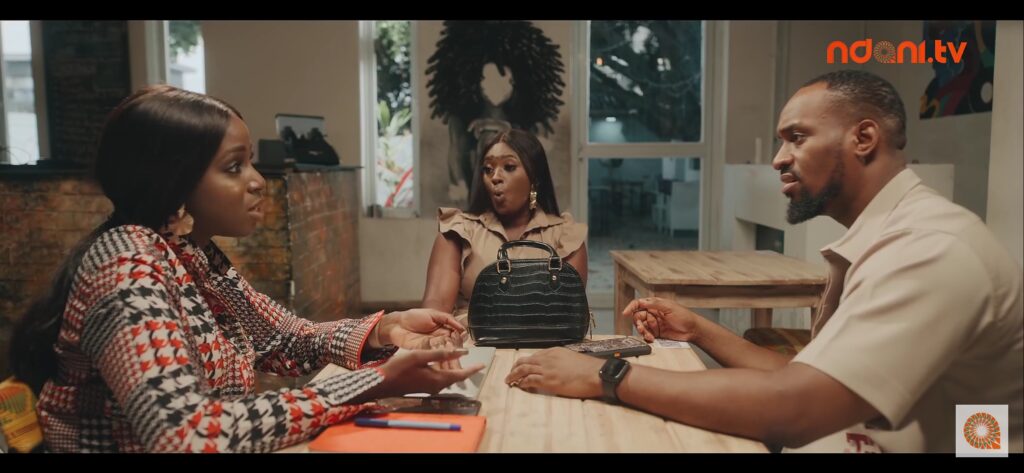 After a while of waiting in silence, a conversation is spurred, leading to a bet on Teni's sports knowledge as Chidi doubts that her UFC knowledge isn't because she has a brother or boyfriend who watches it. The two end up in a very compromising situation of laughing and touching as Teni who has won the bet struggles with Chidi for his phone so as to redeem her 1 bitcoin win. Nadia walks in on them and for a minute she seems to be walking back out, about to break down in tears, but suddenly switches to a mischievous and stern face.
Nadia sits for an explanation. Teni explains needing the condom for a bridal shower game and declares not knowing Chidi prior to that time, but Nadia who is slowly beginning to break down doesn't buy the explanation. She creates a scene that gets others in the restaurant staring as she reiterates that their touchy actions towards each other as she entered cannot be of those who have only just met for the second time. Honestly, how much can she keep taking after Chidi's character precedes him of being a womanizer. She definitely doesn't deserve this pain and the sad part, which is also a dark reality, is that Chidi and Teni might end up together and dear Nadia who has suffered, is left with wounds to heal.
The second episode wraps up with Abiye pleading with Nimi to open the door or at least pick her calls, but Nimi remains silent and just sits in the dark. I am wondering why the tempo went really down in this episode. The first episode gave us some gbas gbos and now we have what still feels like an extended preamble to me.
Episode two of Love Like This was written by Ifeanyi Barbara Chidi and directed by Adeola Osunkojo.
Rating: D
Share your thoughts in the comments section or on our social media accounts
Keep track of upcoming films and TV shows with Google calendar
Side Musings
Why does it feel like the series hasn't started, like we are still stuck in the preamble.
Poor Nadia, no woman deserves such heartache but you can't blame her for doubting him again when lies are all he ever says.
I am beginning to dislike Teni, cause for the most part she has been an instigator to the bad that has happened, from teasing Abiye on not wanting a one last experience before marriage, to asking a random guy for a condom like she kept one with him and to laughing when she caused Chidi's predicament.