All confirmed to be available in Nigeria in December 2023, you will find the titles in four categories, further listed in order of their release dates:
– Nollywood Movies (and some African countries)
– Nollywood TV shows (and some African countries)
– International Movies
– International TV shows
The page will be updated if there are any announced changes.
Track your favourite movies and TV shows directly on your phone calendar.
---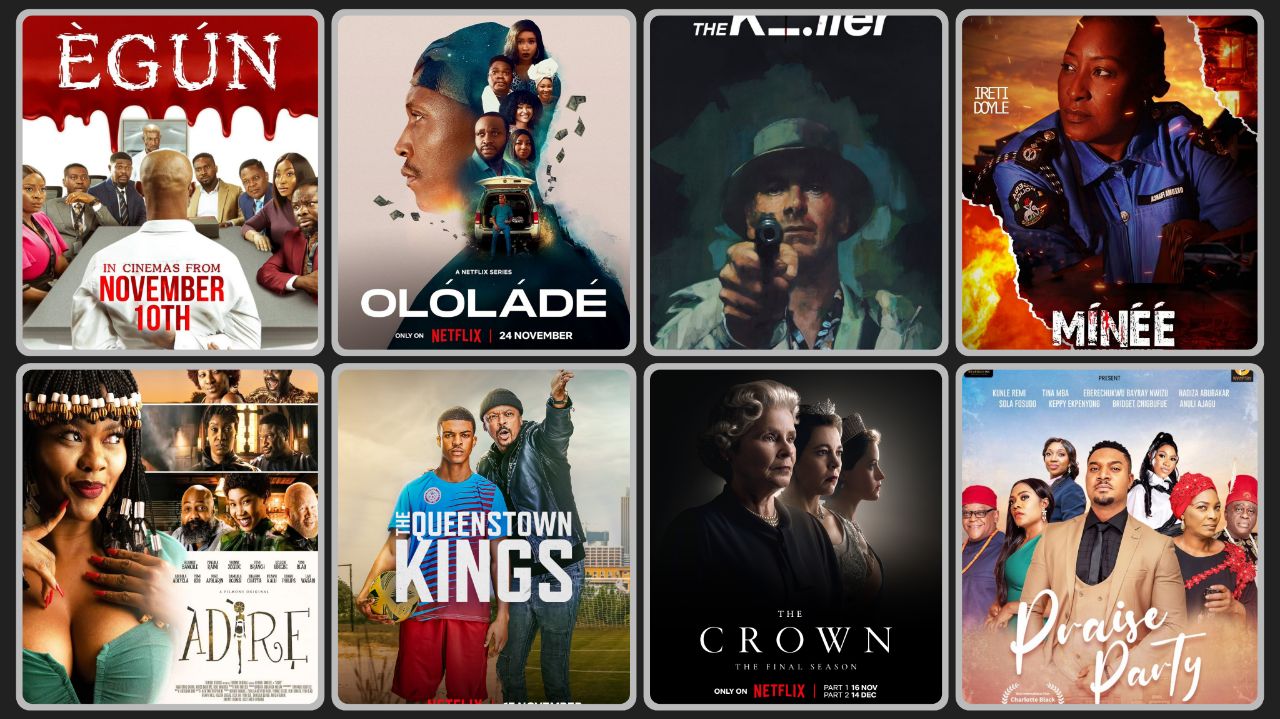 Movies and TV Shows Available in Nigeria in November 2023
---
Nollywood Films Available to Watch in December 2023
December 1
Afamefuna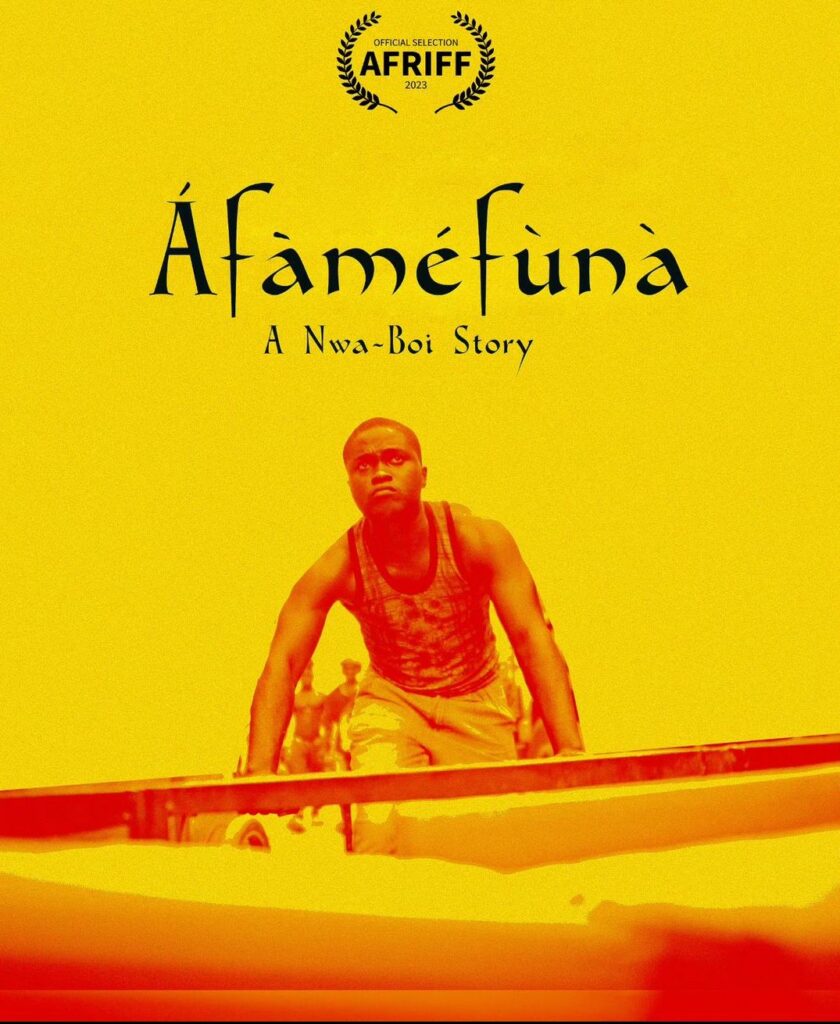 On the back of its world premiere at AFRIFF 2023, the Kayode Kasum-directed film will be in cinemas. Afamefuna: A Nwa-Boi Story explores the Igbo apprenticeship system and how it revitalised the community's economy by allowing successful Igbo men to pass on their knowledge and blessings to apprentices, perpetuating the cycle of wealth creation. It stars Paul Nnadiekwe, Kanayo O. Kanayo, Stan Nze, Alexx Ekubo, Atlanta Bridget Johnson, Segun Arinze, Jide Kene Achufusi, and Noble Igwe.
Double Dekoi
Starring Sola Sobowale, Kanayo O. Kanayo, Rodney Perry, and Baaj Adebule, Double Dekoi follows Amanda, a determined young woman, as she infiltrates a dangerous criminal organization to clear her brother's name of murder. She recruits a mismatched team to navigate a treacherous world of drug and human trafficking. Double Dekoi will be in cinemas.
December 8
Drink
Written by Remi Ibinola and directed by Victor Okere, Drinks asks, "How do you survive with a man who can't explain his episodes of drunkenness?" Drink, starring Alexx Ekubo, Nancy Isime and Uche Montana, will be in cinemas.
Blood Vessel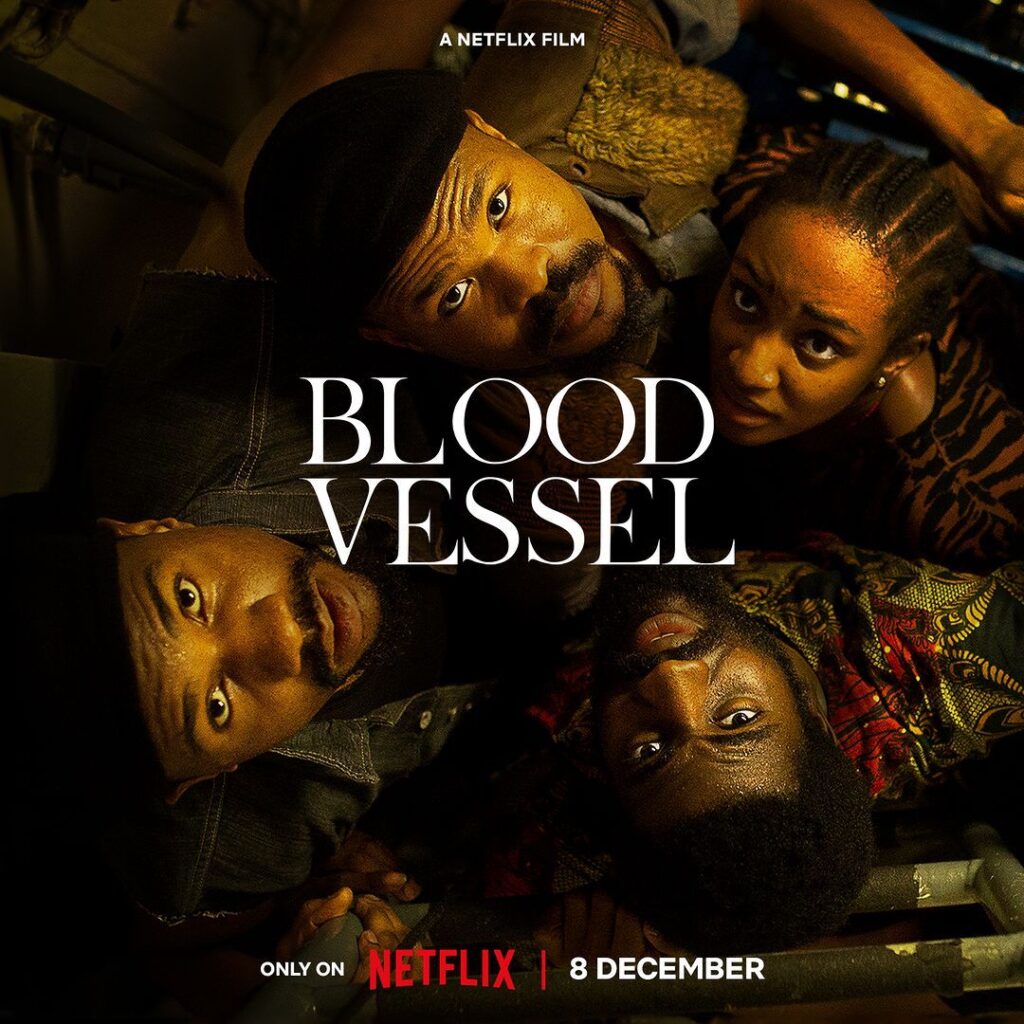 Brought together by chance, six people fleeing a town devastated by oil pollution stow away on a mysterious ship — not realizing the dangers that await. Blood Vessel, written by David Musa Jeffrey, is a mystery and crime thriller film from Charles Okpaleke's Play Network Studios. Directed by Moses Inwang and starring David Ezekiel, Adaobi Dibor and Jide Kene Achufusi, Blood Vessel will be on Netflix.
Osato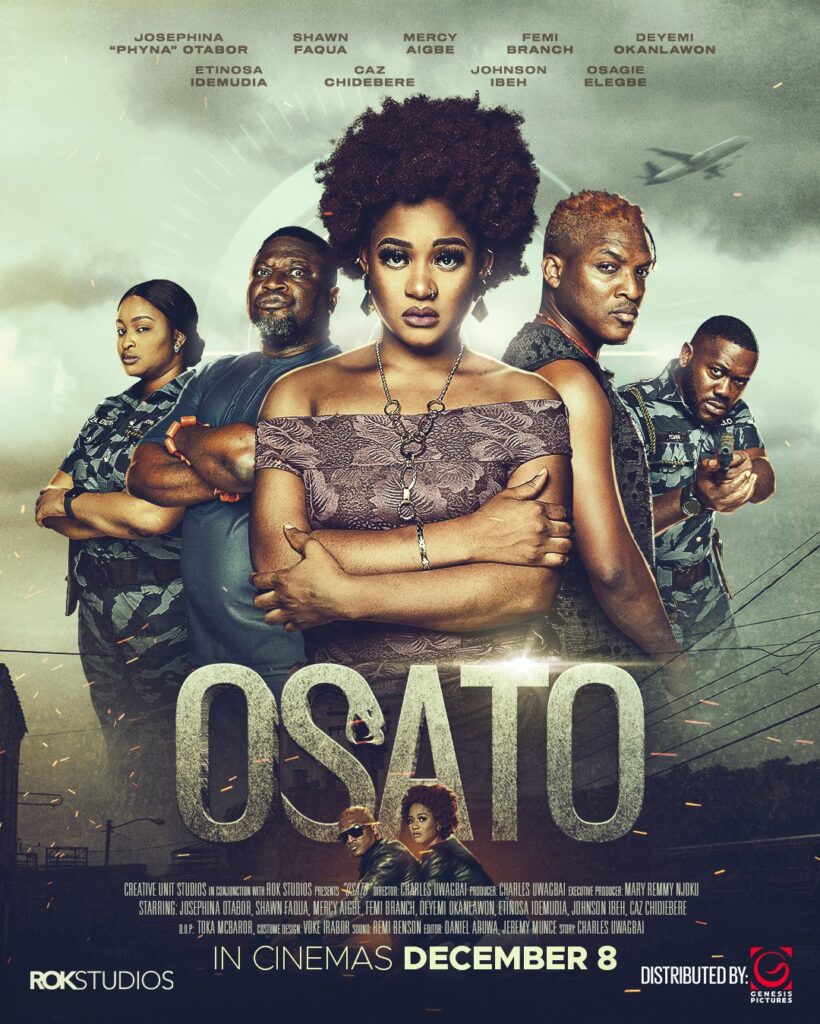 Torn between the harsh realities of her profession and entangled in a web of crime, Osato's journey unfolds in this titular film starring Phyna, Shawn Faqua, Mercy Aigbe, and Femi Branch. The ROK Studios-produced film will be in cinemas.
Akoko (Season)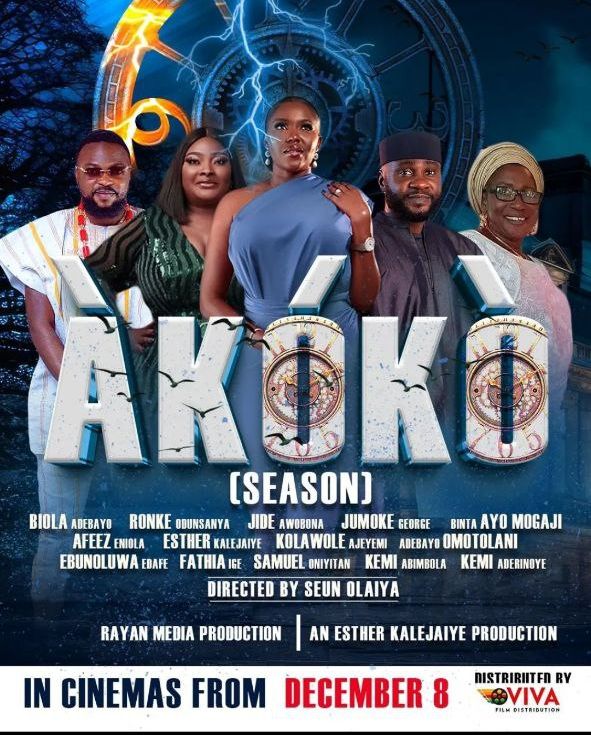 Directed by Seun Olaiya, Akoko follows Omowunmi who gets a chance to change her fortunes, but all that glitters is not gold. Starring Ronke Odusanya, Binta Ayo Mogaji, Biola Adebayo and Kolawole Ajeyemi, Akoko will be in cinemas.
No Way Through
No Way Through follows the journey of Jolade Okeniyi, a single mother of a teenage daughter, who is trying to make ends meet. Jolade's primary source of income comes from working for the local drug cartel in her neighborhood as a driver. Jolade is caught by the authorities and forced to inform on the cartel. Failure to supply the required information will send both her and her daughter to jail, but the risks of getting that information could see them killed by the ruthless cartel.
Written and directed by Chinaza Onuzo, No Way Through is a crime drama starring Funke Akindele, Chidi Mokeme, Chioma Chukuka, Ikechukwu, Junior Pope, Seun Ajayi, Nengi Adoki, Eso Dike set for Prime Video.
December 15
Breath of Life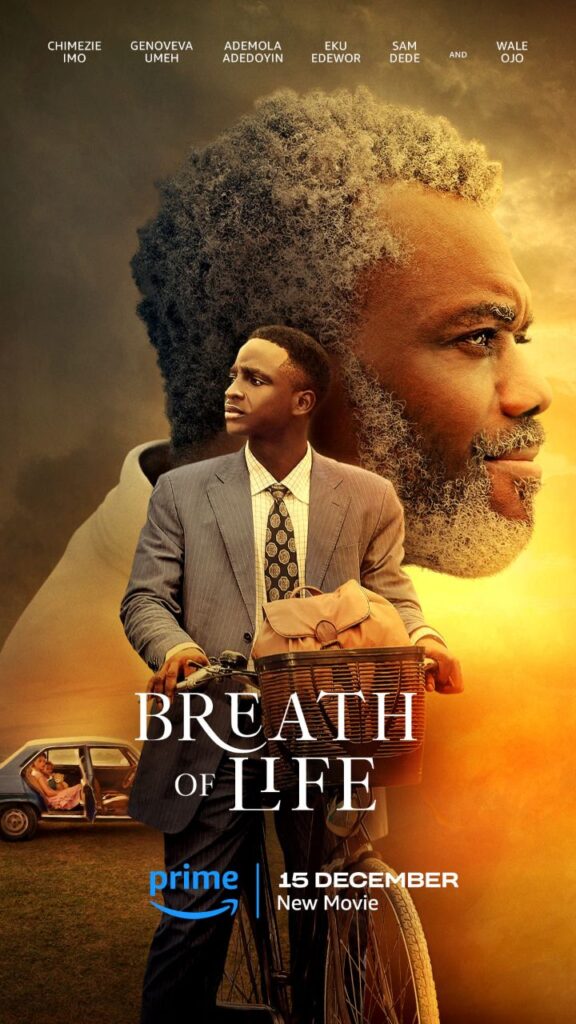 Straight out of the positive reactions from AFRIFF 2023 as the closing night film, BB Sasore's Breath of Life premieres on Prime Video this month. Written and directed by Sasore, Breath of Life portrays the story of a former clergyman (Wale Ojo) who loses everything he holds dear including his faith and goes on a journey of self-transformation when his life is taken over by his Christian houseboy (Chimezie Imo). Also starring Sam Dede, Tina Mba, Eku Edewor, Genoveva Umeh, Ademola Adedoyin, and Chidozie Nzeribe, the faith-based film is Prime Video's first commissioned film from Nigeria.
Ada Omo Daddy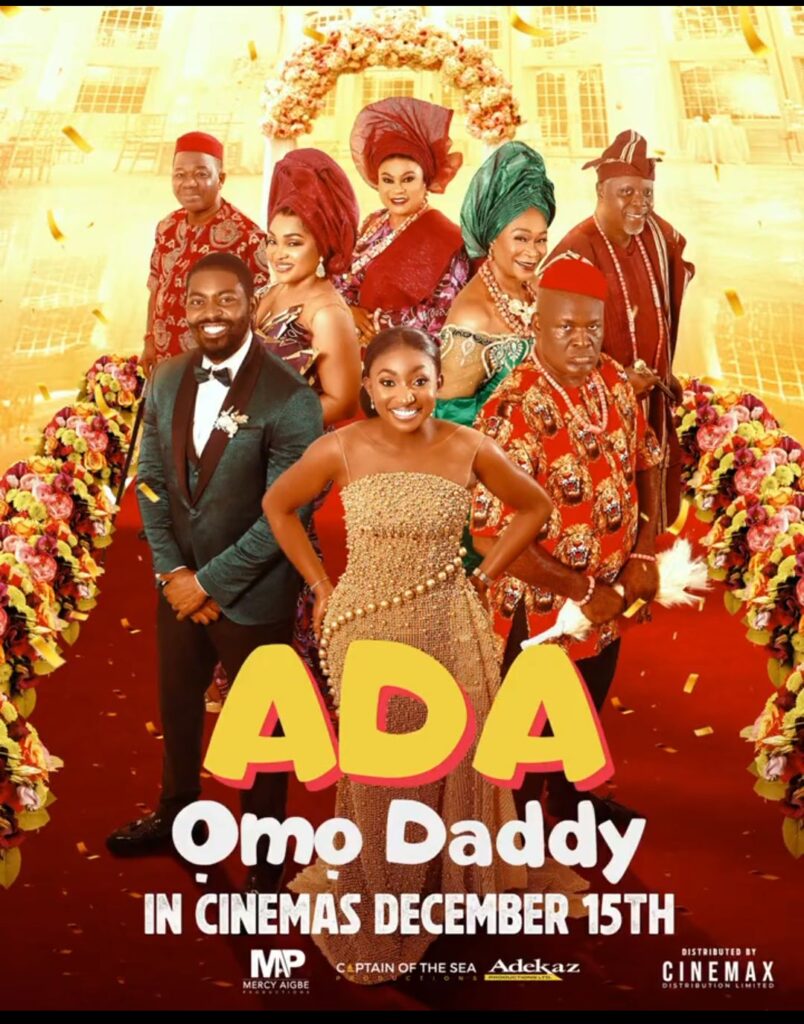 Co-directed by Akay Mason and Adebayo Tijani, Ada Omo Daddy, is a Mercy-Aigbe production that marks her big return to the box office. The film stars Omowunmi Dada, Sola Sobowale, Dele Odule, Tomi Ojo and Tayo Faniran. Nollywood veterans Charles Okafor and Fred Amata are also names slated to join Aigbe's big cinema return.
A Tribe Called Judah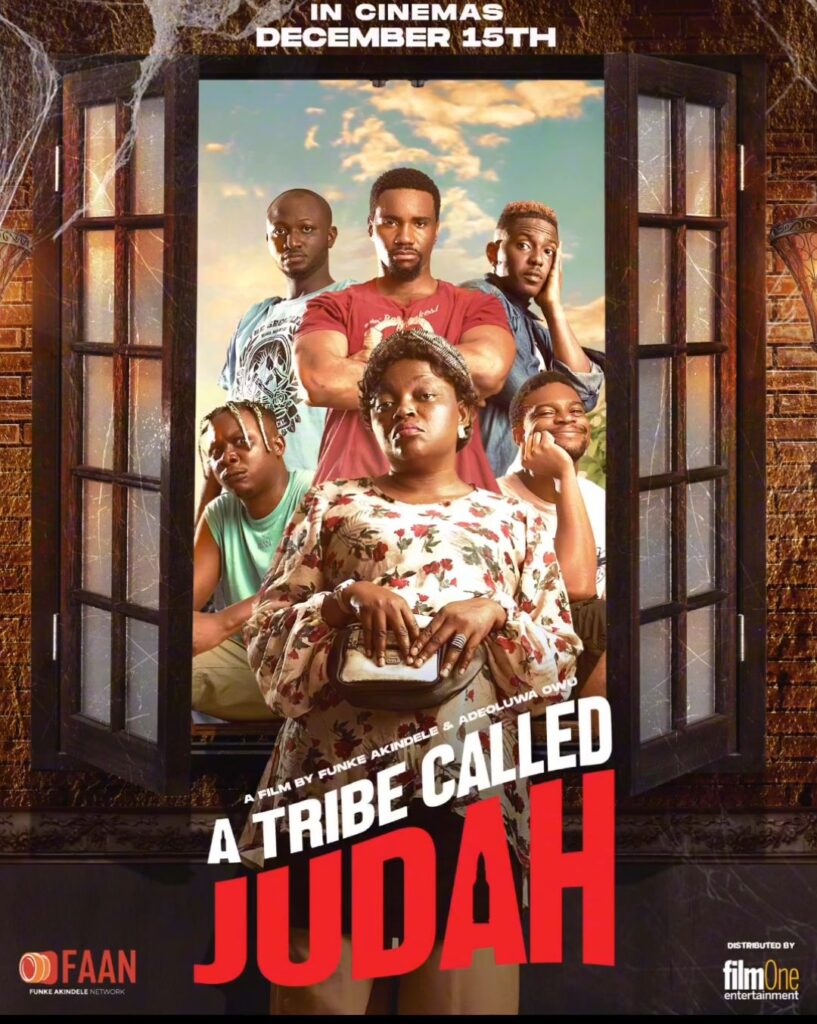 A Tribe Called Judah is about a family who decide to rob a mall with the help of their mother. However, on getting there, they are faced with armed robbers. Co-directed by Adeoluwa Owu and Funke Akindele, the film stars Jidekene Achufusi, Olumide Owuru, Timini Egbuson, Uzee Usman, Tobi Makinde as the sons of Jedidah Judah (played by Funke Akindele). Also starring Genoveva Umeh, Nse Ikpe-Etim, Ebele Okaro, Uzor Arukwe and Yvonne Jegede, A Tribe of Judah will be in cinemas.
School Run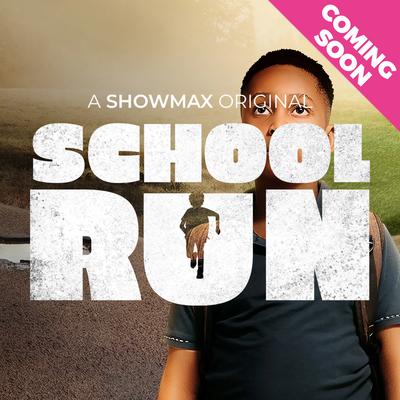 School Run is a holiday-themed family drama that follows Timileyin Kalejaiye and Adeola Kalejaiye, a career-obsessed couple, and their 11-year-old son, Bolu Kalejaiye. Problems arise when a seemingly simple school pick-up for extra activities during the holidays becomes a nerve-racking emotional journey for Timileyin and Adeola, who must bury selfish interests to find their son after he is picked up by the wrong bus driver. Ifeanyi Kalu and Amanda Iriekpen play the couple, while Greatness Ewurum plays Bolu. School Run will stream on Showmax.
December 22
Malaika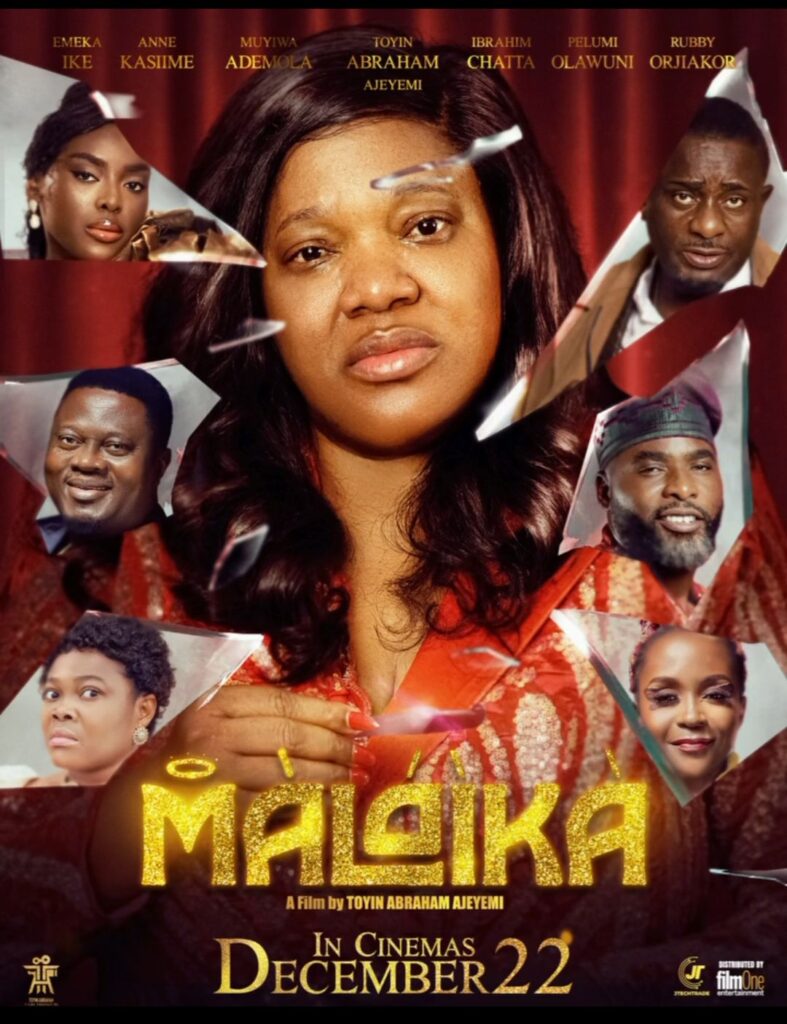 A barren woman attempts to remedy her situation with her friends and family whilst battling intense anger issues. She goes through a spiritual journey where she sees the light of her behaviour. Directed by Steve Sodiya, Malaika stars Toyin Abraham Ajeyemi, Emeka Ike, Uzor Arukwe, Taiwo Ajayi-Lycett, and Odunlade Adekola. Malaika will be in cinemas.
Ogeere
Co-directed by Damola Olatunji and Ololade Ebong based on a story by Olatunji, Ogeere stars Kola Oyewo, Jide Kosoko, Yinka Quadri, Peju Ogunmola, Dele Odule, and Rotimi Salami. The film will be in cinemas.
Sabinus: The Best Man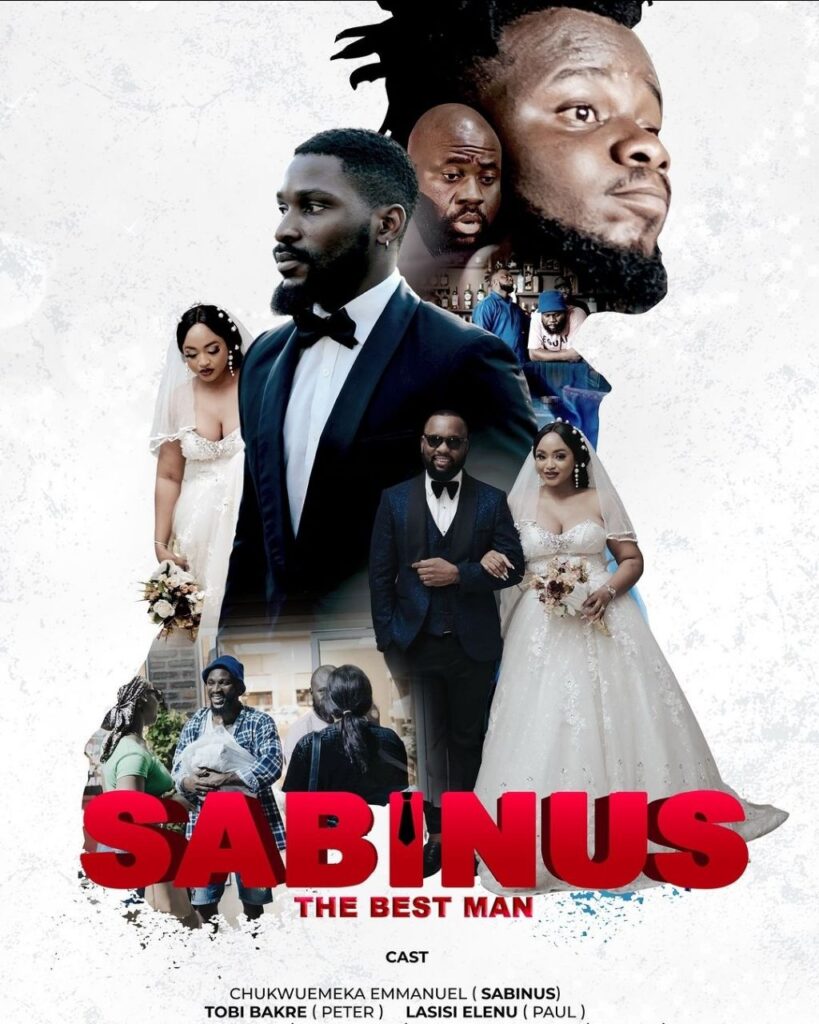 Sabinus: The Best Man is directed by Daniel Cole Chiori and will be in cinemas,
December 25
This is Lagos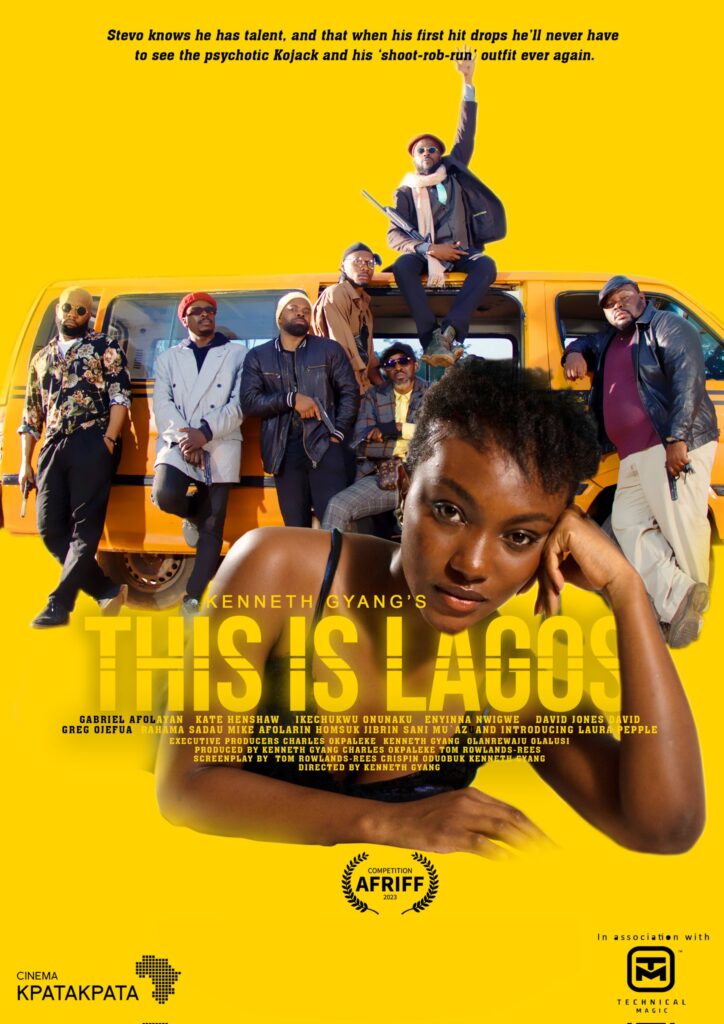 Directed by Kenneth Gyang, This is Lagos, follows Stevo (played by Gabriel Afolayan), a young man with an insatiable hunger for superstardom in a city where everyone wears a mask of some kind. Also starring Ikechukwu Onunaku, Rahama Sadau, Kate Henshaw, Enyinna Nwigwe, Mike Afolarin, and Laura Pepple, the film will be in cinemas. The film is based on a short story by Crispin Oduobuk-MfonAbasi.
December 29
Dead Serious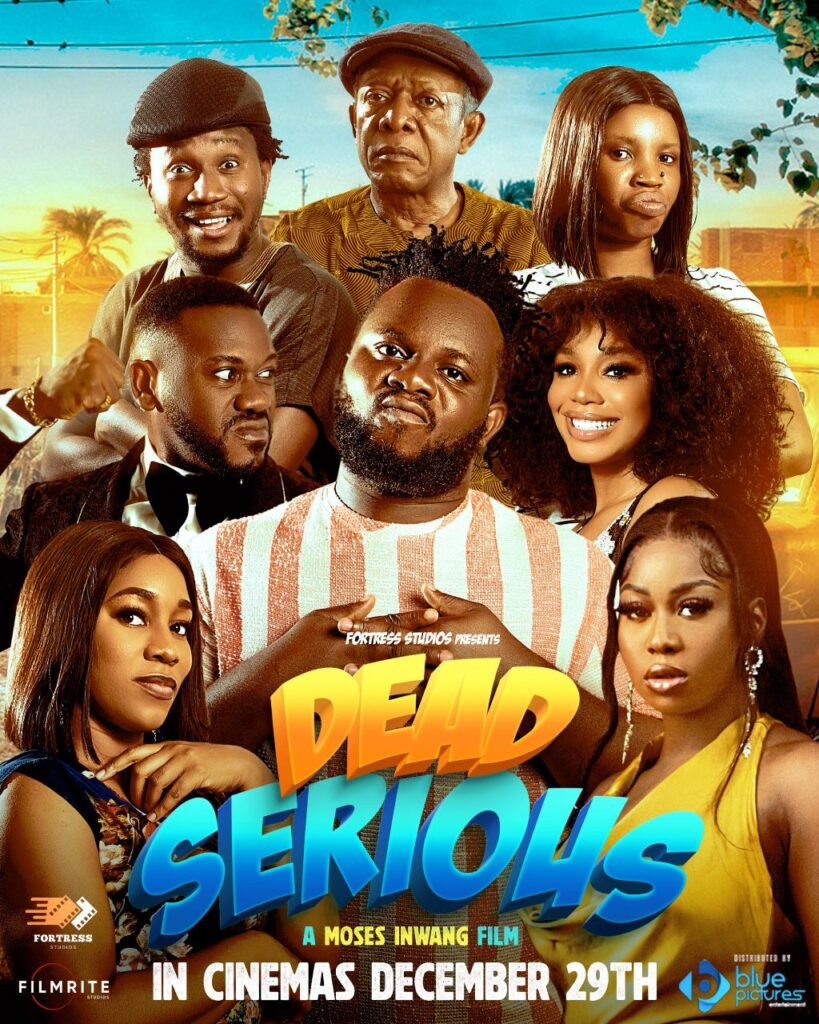 Dead Serious is another Moses Inwang film premiering in December. The filmmaker known for Lockdown and Alter Ego teases Dead Serious as a romantic-serio-comedy with a dark twist. Marking the debut film under his new production company, Fortress Studios, the film will be in cinemas.
Nigerian TV Shows Available in Nigeria in December 2023
December 4
WURA S2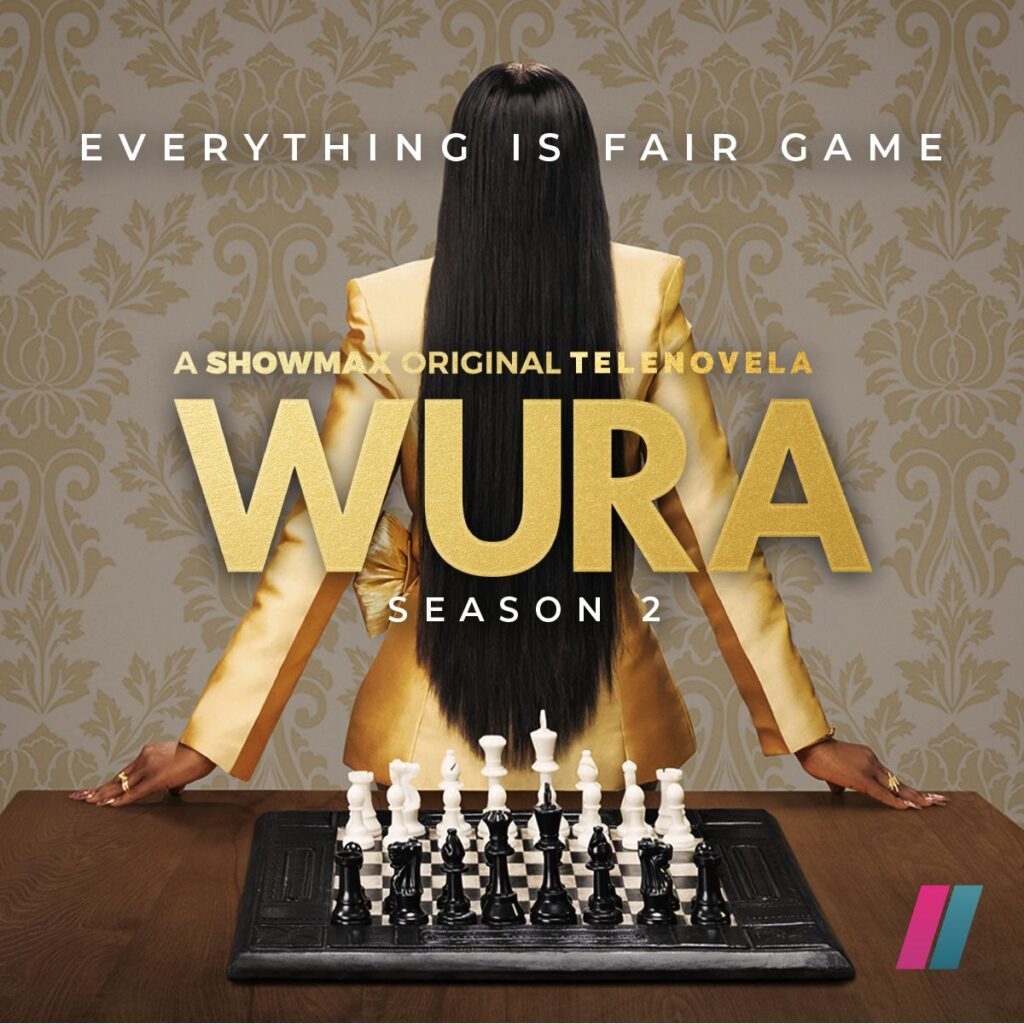 The second season of the highly anticipated original telenovela will return with 4 episodes weekly on Showmax. In the countdown to the second season, the burning question is whether Wura will continue her winning streak or if her luck will eventually run dry. Will her reign persist, or will justice catch up with her?
December 14
Agu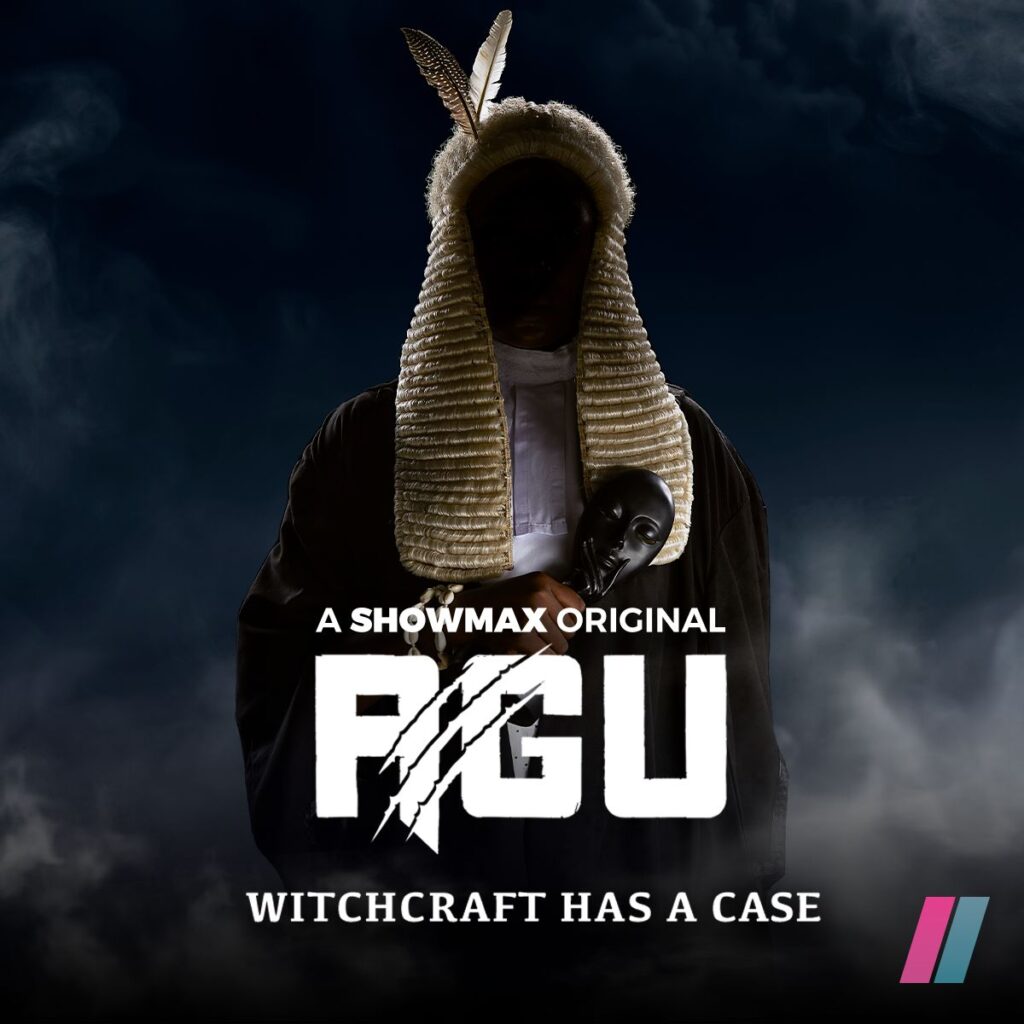 Agu is a legal drama starring Kanayo O Kanayo, Nonso Odogwu, Ruby Okezie, Mofe Duncan, Ireti Doyle and Linda Ejiofor. The 6-part limited series revolves around law, family rivalries, and a touch of the supernatural. The series centres on the lives of three key characters – Etim (Kanayo O. Kanayo), Pius (Nonso Odogwu) and Victoria (Ruby Okezie) – as they find themselves entangled in a court case for the murder of Jonathan, a close friend of Pius. Directed by AMVCA winner Anis Halloway (Unmarried), episodes will be released weekly on Showmax.
December 15
Yoh! Christmas
Single, 30 and under pressure, Thando lies to her family that she has a boyfriend. Now she has 24 days to bring one home for Christmas. Yoh! Christmas is a South African TV series that will be available on Netflix.
December 28
War: Wrath and Revenge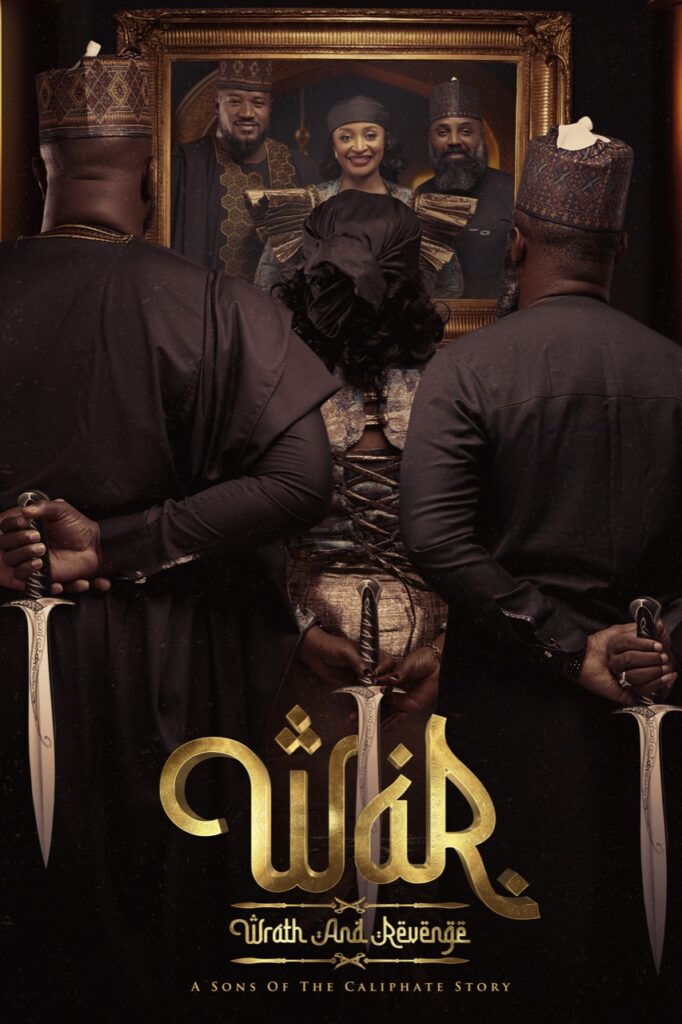 War: Wrath and Revenge is a spin-off from EbonyLife's Northern political drama series Sons of the Caliphate. WAR follows Nuhu Bula's rise to the governorship of Kowa, treacherously orchestrated by his wife Binta, who would stop at nothing to see her husband succeed. When Binta discovers her husband is about to take a second wife, the wrath of a woman scorned will stop at nothing to protect her love. Directed by Dimbo Atiya, the series stars Mofe Duncan, Rahama Sadau, Yakubu Mohammed, Patrick Doyle, Ayoola Ayolola, Ifeanyi Kalu, Theresa Edem, Bikiya Graham Douglas, Daniel Okosun, Maikudi "Cashman", Mickey Odeh, Sophia Muhammed, Uzee Usman, Padita Agu and Ahide Adum. WAR will stream on Netflix.
International Films Available in Nigeria in December 2023
December 1
Candy Cane Lane
Eddie Murphy stars in Candy Cane Lane, a Prime Video holiday film that follows a man on a mission to win his neighborhood's annual Christmas home decoration contest. He makes a pact with an elf to help him win and the elf casts a spell that brings the 12 days of Christmas to life, which brings unexpected chaos to town.
Renaissance: A Film by Beyoncé
Beyonce takes us on the journey of her Renaissance world tour, from its inception to the opening in Stockholm, Sweden, to the finale in Kansas City, Missouri. The concert film will be in cinemas.
Silent Night
Silent Night is an action thriller film directed by John Woo that does not feature any dialogue and stars Joel Kinnaman, Scott Mescudi, Harold Torres and Catalina Sandino Moreno. Silent Night will be in cinemas.
December 3
The Super Mario Bros. Movie
The Super Marios Bros. Movie is a 2023 animated film based on the popular video game characters. The adventure fim which grossed over a billion dollars worldwide will start streaming on Showmax.
December 6
Christmas As Usual
Thea is going to her rural hometown to celebrate a classic Norwegian Christmas with her family, but this year she's bringing along Jashan, her Indian boyfriend, which will put everyone's preconceived beliefs and traditions on their heads. Christmas As Usual will stream on Netflix.
December 8
Leave The World Behind
Leave The World Behind is written and directed by Sam Esmail (known for Mr Robot). A family vacation on Long Island is interrupted by two strangers bearing news of a mysterious blackout. As the threat grows more imminent, both families must decide how best to survive the potential crisis, all while grappling with their own place in this collapsing world. Starring Julia Roberts, Mahershala Ali, and Ethan Hawke the psychological thriller will be available on Netflix.
December 19
Trevor Noah: Where Was I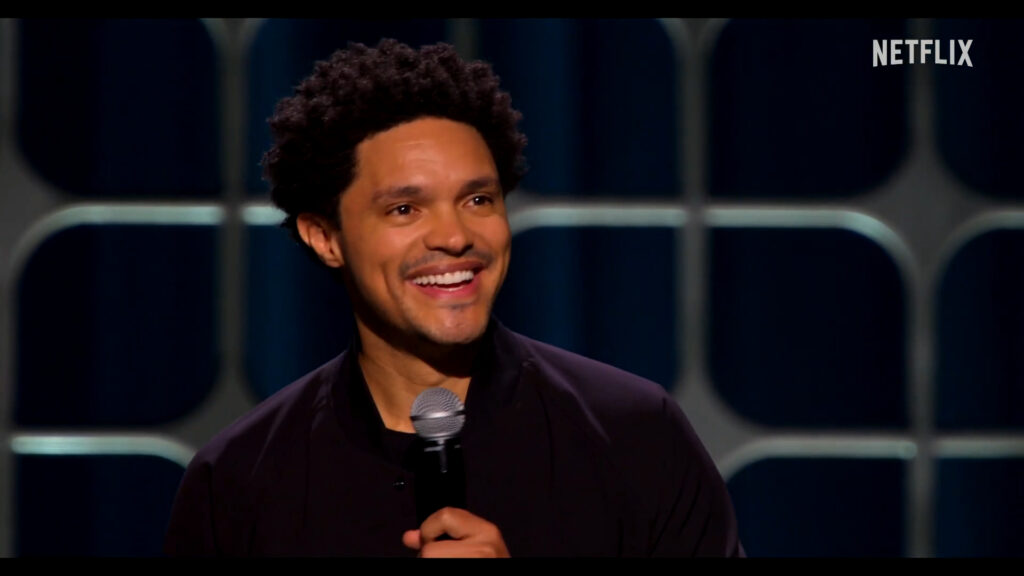 Trevor Noah returns with a standup special on Netflix, marking his fourth for the streaming service.
December 20
Maestro
Director Bradley Cooper returns with his sophomore film. Maestro is a biographical drama film centred on the relationship between American composer Leonard Bernstein and his wife Felicia Montealegre. Starring Cooper and Carey Mulligan as the couple, the film will be available on Netflix.
December 22
Rebel Moon
Zack Snyder kicks off a new Netflix era with his intergalactic franchise spanning across worlds. Rebel Moon is expected to lead to other merchandise like games, comic book, animated shows, and even more films set in this world. When a peaceful colony on the edge of a galaxy finds itself threatened by the armies of a tyrannical ruling force, Kora (Sofia Boutella), a mysterious stranger living among the villagers, becomes their best hope for survival. The new universe will open in cinemas in some regions a week before its Netflix release.
Aquaman and the Lost Kingdom
The sequel to the DC superhero film will be in cinemas. The film will star Momoa as the titular Aquaman, Patrick Wilson, Amber Heard, Yahya Abdul-Mateen II (playing Black Manta), and Nicole Kidman.
Top Gun: Maverick
The 2022 film starring Tom Cruise, Miles Teller, Glen Powell and Jennifer Connelly will be available to stream on Netflix. After more than 30 years as one of thee Navy's top aviators, Maverick (played by Cruise) trains a group of TOop Gun graduates for a specialized and dangerous mission.
December 25
Spider-Man: Across the Spider-Verse
The 2023 animated superhero film will now be available to stream on Netflix. In this sequel, Miles Morales teams up with Gwen Stacy on a new adventure, facing a sinister foe and vast legion of parallel heroes in the Multiverse.
Love Again
Love Again is a romantic comedy starring Priyanka Chopra and Sam Heughan that was in cinemas earlier this year. It follows a woman still grieving her fiance's death who texts her deepest thoughts to his phone and forms a bond with the man who receives them by chance. Love Again will be available to stream on Netflix.
December 26
Sound of Freedom
Sound of Freedom is the true story of a former government agent turned vigilante who embarks on a dangerous mission to rescue hundreds of children from traffickers. The controversial hit of 2023 will be available on Prime Video.
International TV Shows Available in Nigeria in December 2023
December 14
The Crown S6 (Part 2)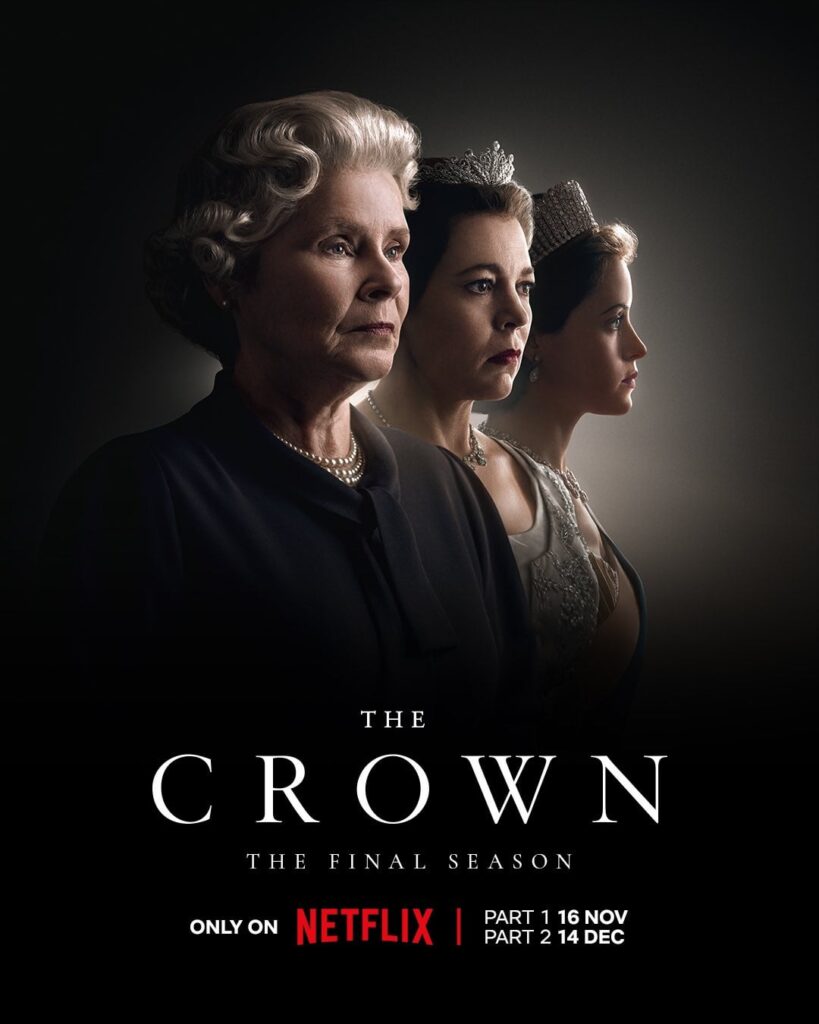 The concluding part of the British series will be available to stream on Netflix. Inspired by real events, this fictional dramatisation tells the story of Queen Elizabeth II and the political and personal events that shaped her reign.
December 15
Young Sheldon S6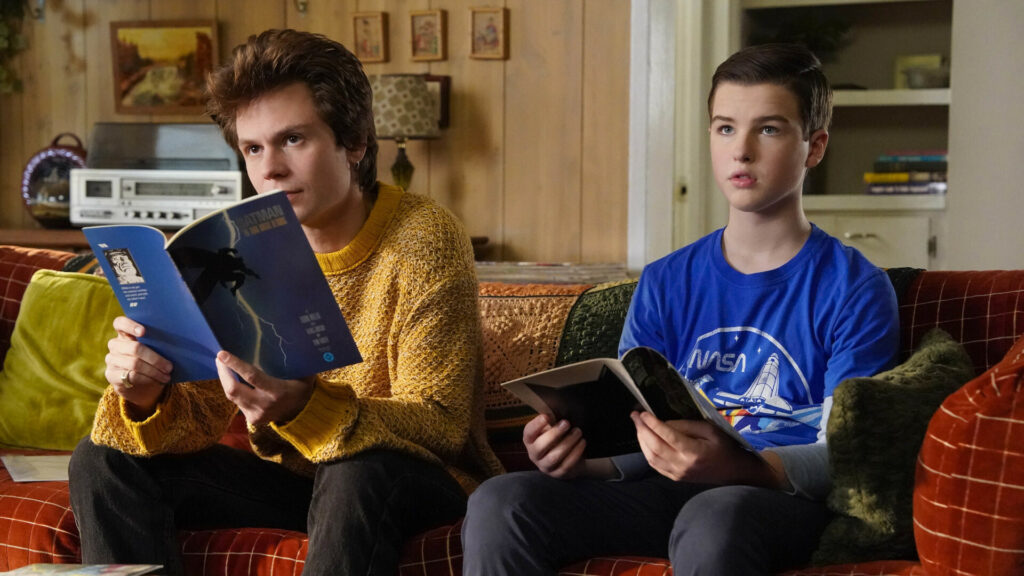 The Cooper family grapples with more growing pains and confronts difficult truths, while college student Sheldon receives a life-changing opportunity. Young Sheldon season 6 will be available on Netflix.
Reacher S2
Reacher is pulled from his vagabond life by a coded message informing him that a member of the 110th, his elite group of Army Special Investigators, has been murdered. He and some of his former military cohorts reunite to investigate and soon realize the case is bigger than they ever could have imagined. The new season returns on Prime Video.
December 29
Berlin S1
During his glory days, Berlin and a masterful gang gather in Paris for one of his greatest plans ever: to steal 44 million euros in jewels in one night. The new series is set in the world of Money Heist as we follow the fan-favourite character in this prequel spinoff. Berlin will be available on Netflix.
Track your favourite movies and TV shows directly on your phone calendar.