Vaillante is a UNICEF mini-series about the horrors of child-marriage in sub-Saharan Africa. It features new actors (Maguy Essey and Mouna Loueke) from across the continent and was shot by a South African production team. The 3-episode series, written and directed by Tom and James Collins, is available on UNICEF's YouTube channel.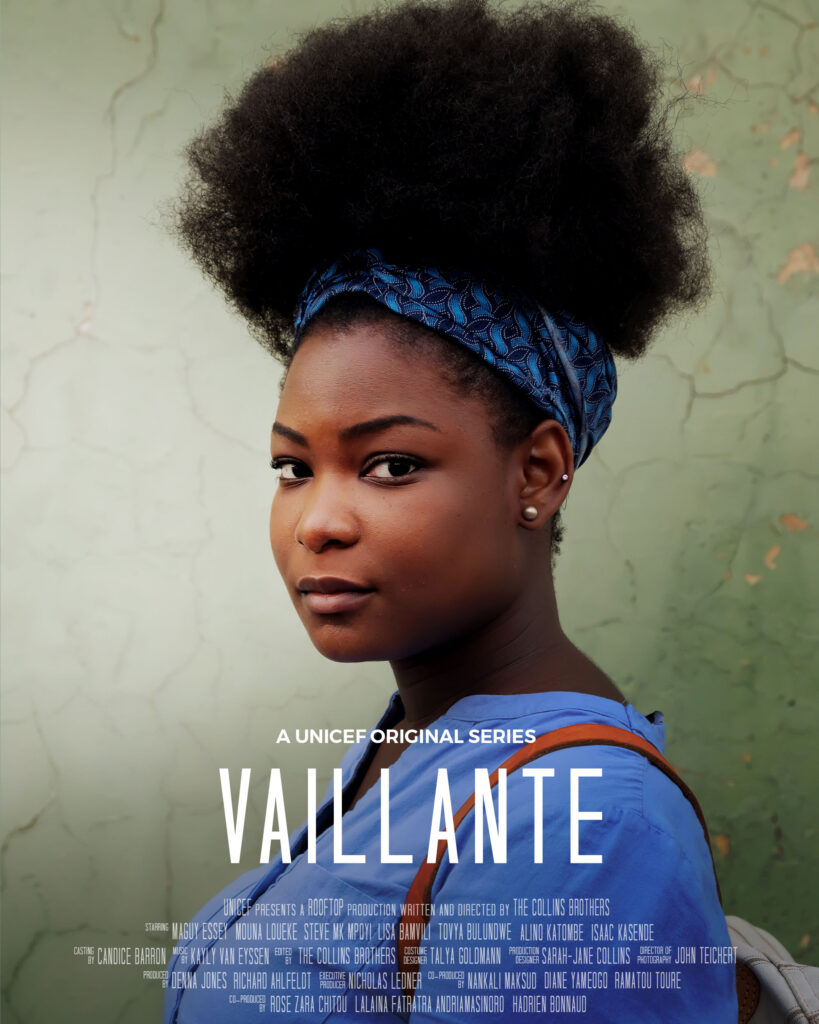 Sali (Maguy Essey) has missed her graduation because she is on an outreach mission in a village to speak with the bereaved mother of a dead child-wife. The thirteen-year-old died giving birth to a baby. Sali has numerous cases of this nature. At her graduation after-party later that day, she meets with her friend, Esta (Dominique Pouna), and together, they listen to the famous radio presenter, Daniel Okoro (Alino Katombe) as he gives the newly-graduated a speech about their future. Sali approaches him to help spread her message on the ills of child marriage and he invites her to his workplace the following day. When she arrives, he ambushes her and animates her viewpoint to stir controversy amongst his listeners. Luckily, the events go in Sali's favour; a contrite Daniel Okoro visits her the next day to apologise, and she becomes an overnight celebrity because the radio segment went viral. The first lady requests a meeting and Sali's cause takes a new, vibrant energy.
---
Related:
'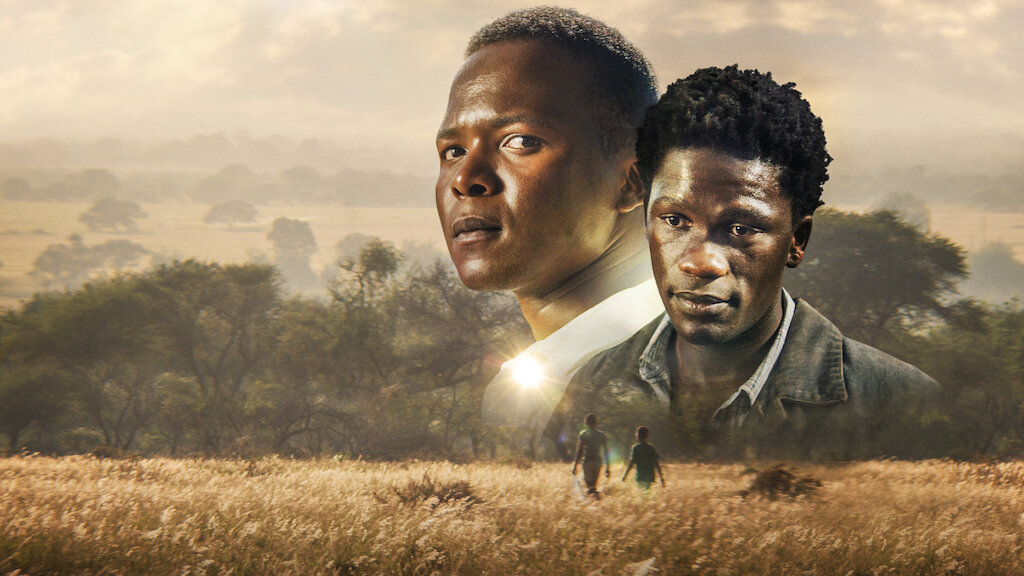 Amandla' Review: Shock Value over Organic Character Development in an Interesting South African Debut from Nerina de Jager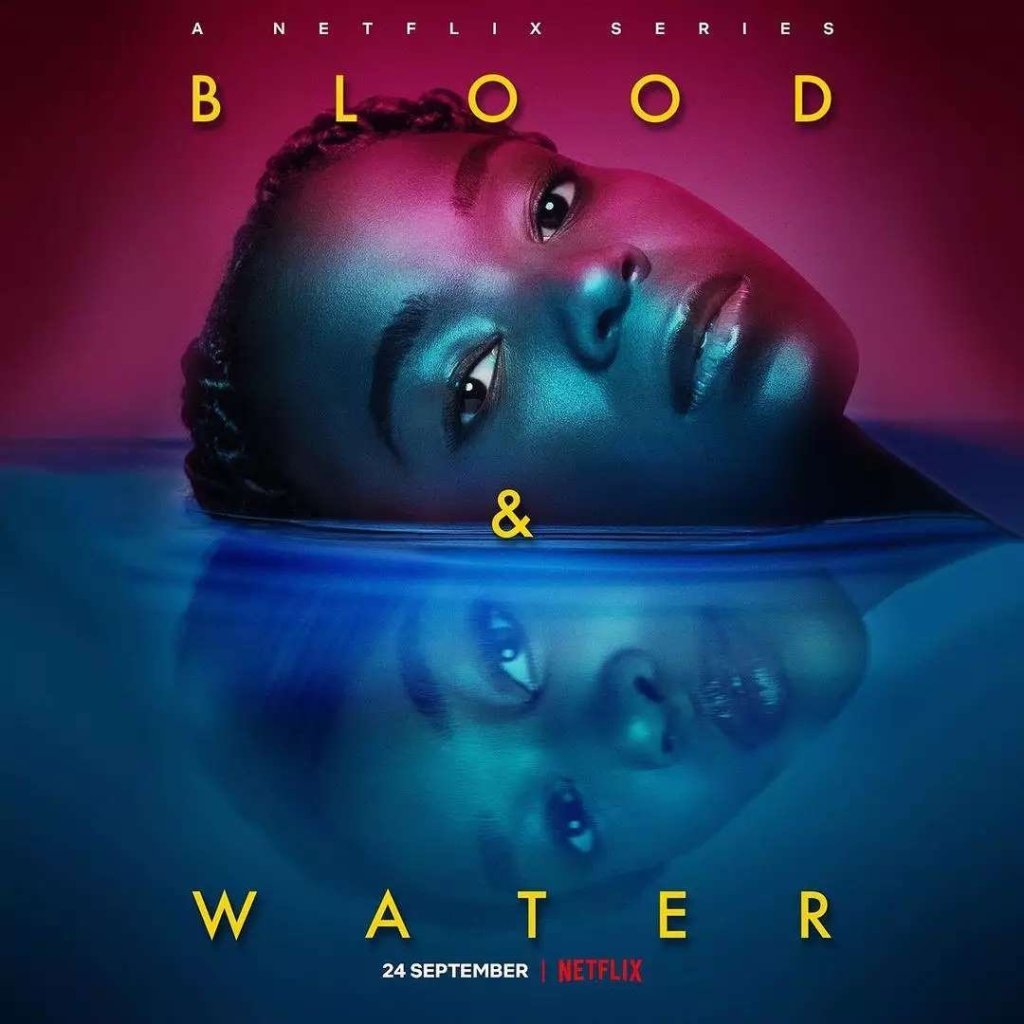 Five Other Netflix Series to Watch if You Enjoy 'Blood & Water'
---
Alongside Sali's story is Adi's (Mouna Loueke), a fourteen-year-old brilliant girl married off to Manou (Isaac Kasende) by her father (Steve Nk Mpoyi) for financial favours. Adi is a strong-willed girl and she decides to run away from her husband to the city even though she is pregnant. In the city, she finds her brother, Boube (Tovya Bulundwe) who takes her in and looks after her. Both figures, Sali and Adi, are examples of strong women on opposite ends of the power spectrum. While Sali has the support of the society (to some extent) in her fight against child marriage, Adi, although equally strong-willed, is at the mercy of the power structures in her immediate community, and she suffers dearly for it.
Vaillante is an important story because it transcends the helplessness of the victims of such stories. It shows that in spite of the limitations visited on the victims of this backward act, strong figures emerge and take charge of the cause. The simplicity of the narrative prevents one from predicting the eventual twist that rocks the climax. It is an emotional moment when the viewer realizes that Sali and Adi, in spite of social and educational differences, are the same person, both consequence of the same act. It is a testimony that stories need not be complex before we can connect with them; they only need to be human. And we, the viewers, only need empathy to facilitate such connection. Vaillante is a fine series with gorgeous shots and impressive compositions, but these are secondary to the plot at all times, credit to the directors. When one leaves Vaillante, it is impossible not to consider the places in one's immediate society where such acts are still upheld. That is what, I believe, this mini-series was made to do. And in that sense, Vaillante is a success.
Share your thoughts in the comments section or on our social media accounts.
Keep track of upcoming films and TV shows with Google calendar.
Vaillante is streaming on Youtube.