Exploring the essence of teenage life through film is an enduring tradition as old as the medium itself. Every season, a new film emerges to delve into the crossroads of being fifteen, the complexities of love triangles at sixteen, and the transformative decisions at seventeen. These films often serve as nostalgic vehicles, evoking the cherished memories of youth as we watch young actors navigate their way in the world. Enter Ijogbon, the latest addition to Nollywood's canon, crafted by Kunle Afolayan which shines in numerous ways, offering a fresh perspective to this beloved genre that is sometimes misrepresented in Nollywood or limited to a certain social class.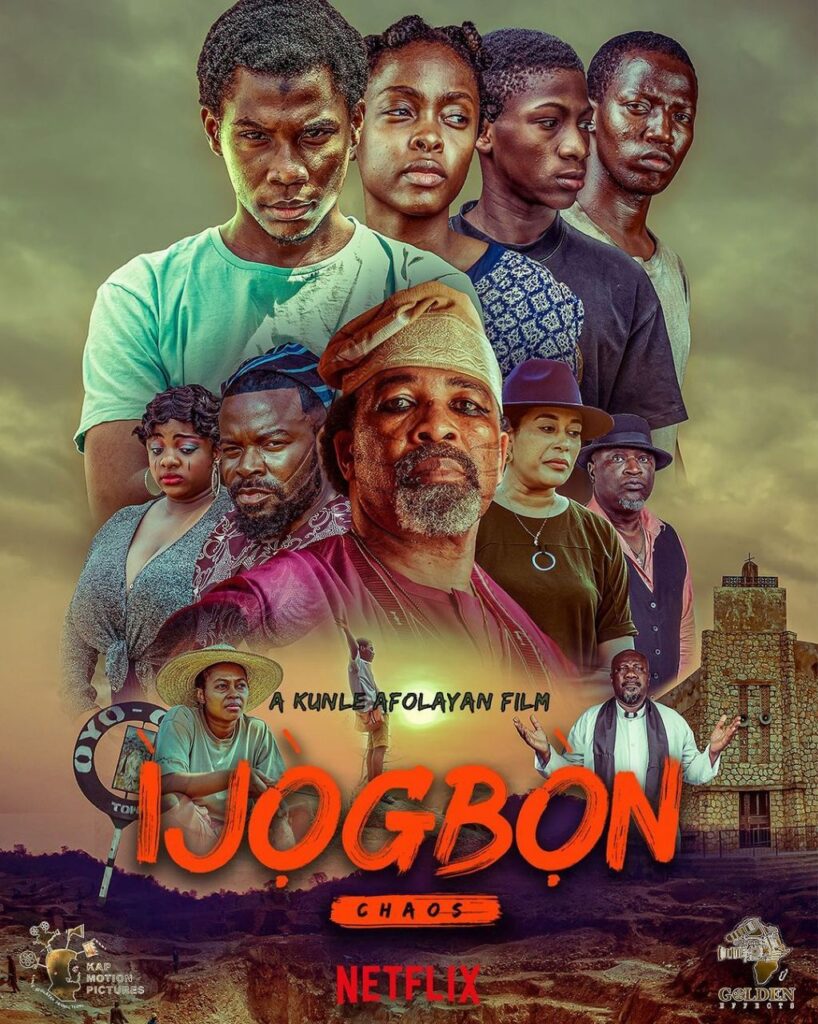 Establishing place and characters swiftly, Ijogbon follows four teenagers: Oby, Jamiu, Ranti and Omooba who stumble across a bag of diamonds which plunges them into a chaotic adventure that tests the limits of their bond. With sweeping aerial shots we are introduced to the town of Oyo Oke in a way that is important to the story—it is small and everyone knows everyone. The four friends run out of school to the mountain where Jamiu (Kayode Ojuolape Jr) once again reminds them of his ambition to leave the town. In this scene we get a sense of the ways these friends are different: Jamiu has a fervent passion to leave, Ranti's (played by Oluwaseyi Ebiesuwa) youth is slowly eroding as he succumbs to his father's pastoral dreams for him, Omooba (Fawaz Aina of the Ikorodu Bois) is the youngest, funny and carefree maybe shielded by his father's status as king, and Oby (Ruby Akubueze) is sympathetic and reasonable. These dynamics stay consistent forming the foundation of conflicts as the film progresses.
Playing teens on screen is often tricky, actors sometimes are playing one-dimensional impressions of youth that tap into stereotypes and awkward interpretations but in Ijogbon, reverse is the case. The young actors are true to the rashness of being a teenager, carrying the uniqueness of youth that usually exists before adulthood flattens it. Their interactions never seem forced and you believe the history of their friendship even though we never know how the group formed. 
Ijogbon is painted with different shades of Afolayan. The seamless switch from Yoruba to English is true to his history with languages and even more fitting in a community as small as Oyo Oke: Oby understands Yoruba but communicates mostly in English tinged with an Igbo accent, her mother (Tana Adelana) speaks English, Yoruba and Igbo switching between the three frantically and to some comic relief toward the end of the film. The story, written by Tunde Babalola, is relatively simple, refusing to fall into the trap of too many moving parts. It is often predictable but always earned because all the parts fall into place. The use of a folktale to guide the story is reminiscent of his early work in The Figurine with the greed that has persisted in humanity given a supernatural explanation.
---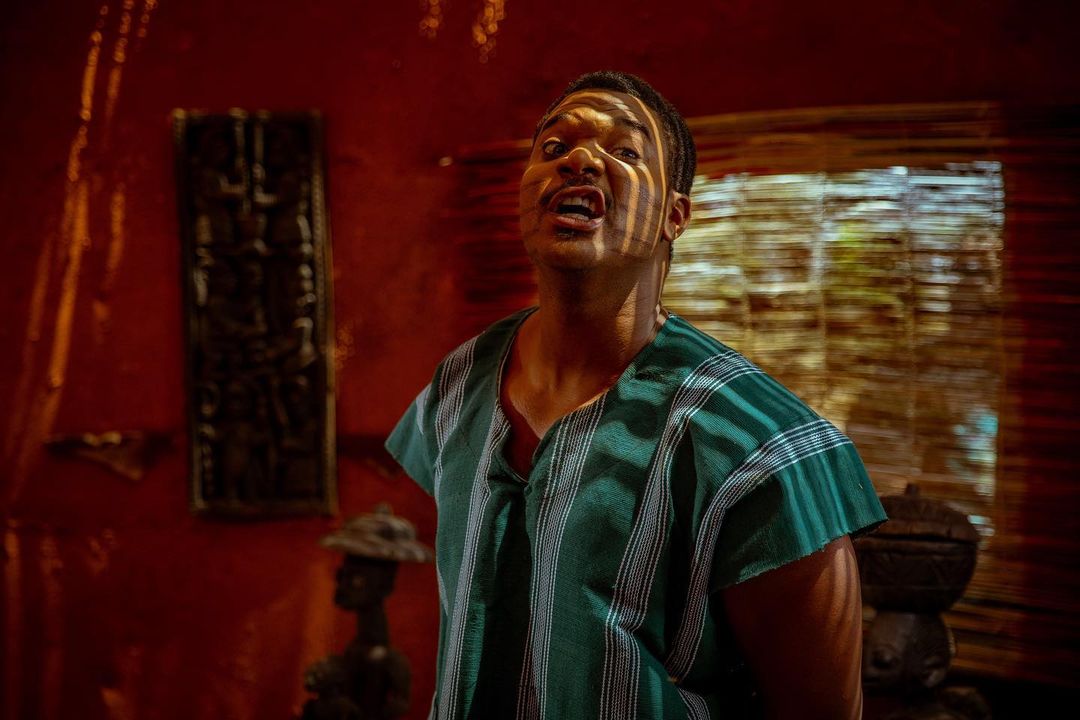 'Anikulapo' Review: Kunle Afolayan Thrills Viewers with New Epic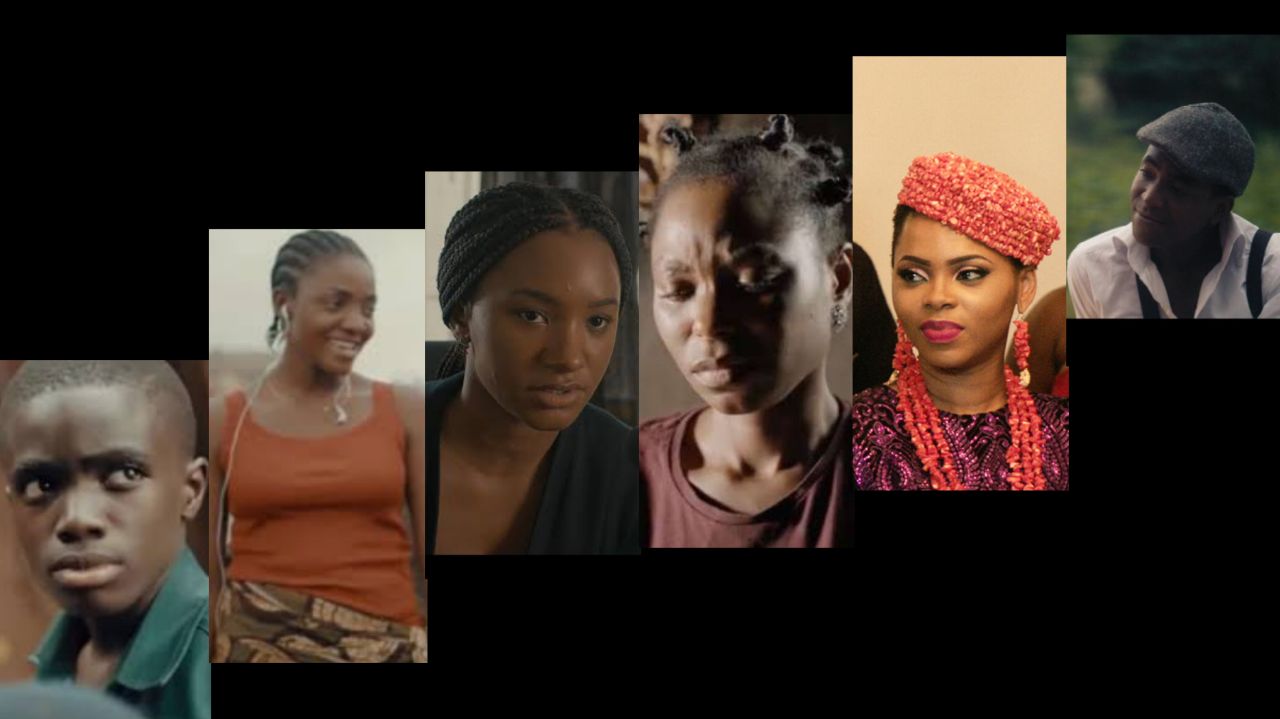 Ranking Kunle Afolayan's Debutants, From 'October 1' to 'Swallow'
---
Despite that familiarity, there's still a freshness to the story. Gabriel Afolayan (For Maria Ebun Pataki) seems to be having the best time with his role as Broda Kasali, playing a comical henchman dedicated to frustrating the children while Chief Owonifaari (Yemi Solade) is menacing in just the right amount and there is a way social commentary is infused without a set in stone opinion: Jamiu wants to japa by any means possible, a Nigerian youth dilemma; a village is willfully giving up resources to private individuals because they're most likely neglected by the government and parental pressure pushing children to extremes. This commentary is cushioned in production design that is a lesson in nostalgia, each home looks lived in and reminiscent of old Nigerian homes with the prints on the couches and the curtains on the windows. 
Running at almost two hours, there are some scenes that could have been shorter or even left out—the flashback scene where Gabriel's character is exposed as the thief comes to mind because it is easily deduced. This doesn't take away from the momentum of the film which culminates in multiple attempts to get rid of the children in pursuit of the ever elusive diamonds. In the face of the chaos at the end, Jamiu and the gang do not automatically jump into action, we see their relationship strained by their individual differences and a love triangle that is abrupt in its revelation. Oby constantly lives up to her role as the emotional anchor and moral compass of the group in an ending that might not convince you at first but wins you over before the credits roll. 
Ijogbon captures the crossroads of teenhood through the lens of this adventure. There are moments from our teens we can never forget, moments that solidified or crumbled friendships, moments that redefined our value systems and set us on future paths. Kunle Afolayan uses familiar motifs, new faces and a simple story to give a Nigerian essence to a universal perspective in a film that promises you chaos and leaves you longing for friendships of your youth.
Share your thoughts in the comments section or on our social media accounts.
Keep track of upcoming films and TV shows on your Google calendar.
Side Musings
How much was Ranti even owing Broda Kasali that made him pursue the kids every time? 
That Chinese character threw me off every time he came on screen.
Dorathy's character just existed to chew gum obnoxiously and cheat on her man and honestly, that was enough. 
What Oby did at the end won't have been funny to me sha, we must throw hands.