Editi Effiong's The Black Book has a lot of bright ideas.
On one level, it's an action flick about a former member of a private undercover elite squad. Even people with power and influence tremble at his name. At the 47-minute mark, one character, completely freaking out, says, "You people went to kill Paul Edima's son? The most feared man in the country." Then he begins to reel off the man's accomplishments, in a way that reminded me of vendors of herbal concoctions advertising their wares in markets: "23 assassinations, 113 domestic operations, plotted and participated in 8 coups d'état in West Africa since 1984." Edima, played by veteran actor Richard Mofe Damijo, has a special set of skills, and is on the warpath, looking to clear his son's name after the boy is accused of kidnapping and murder.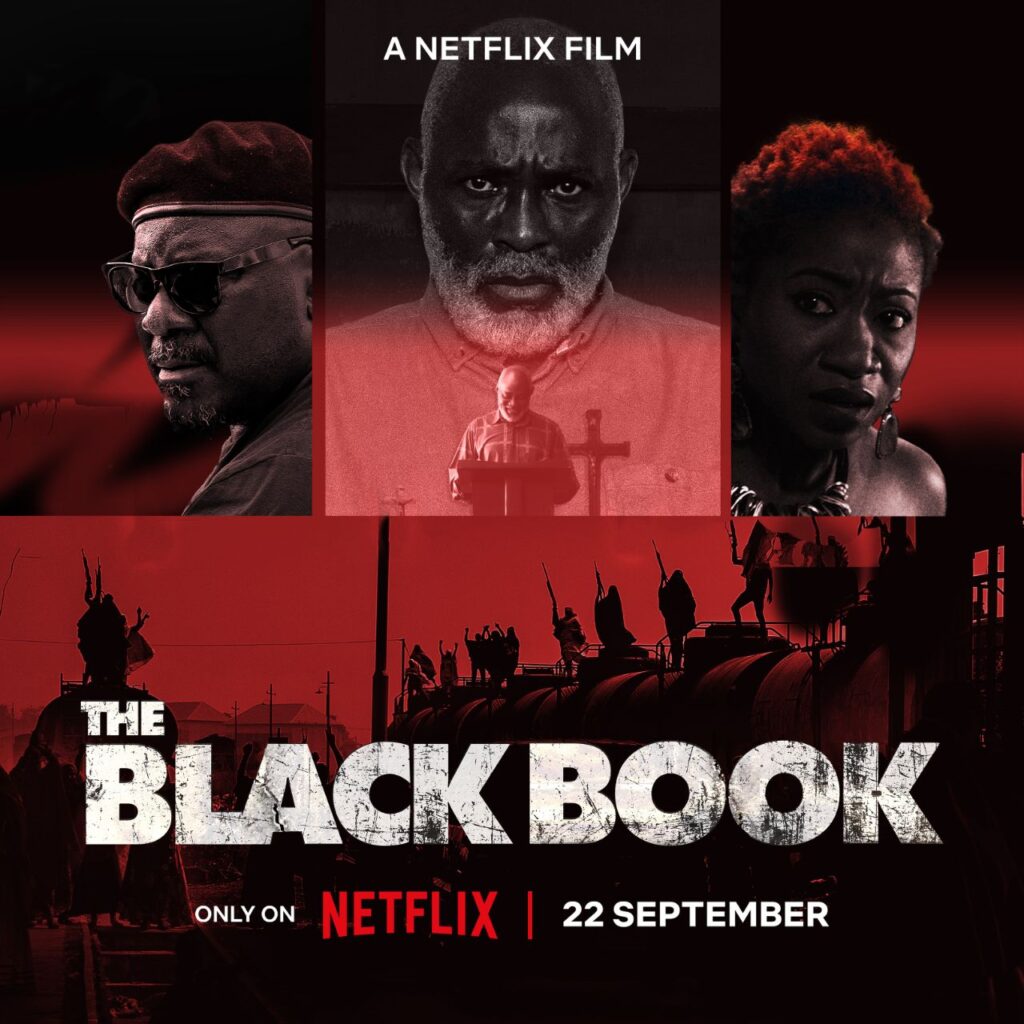 On another level, The Black Book is a drama about a man searching for redemption, haunted by his sins, even after decades spent embracing righteousness. It is also about how Old Nigeria (a hydra which continues to hold sway in the present) needs to be held accountable, especially by new generations, for past crimes and injustices. The line, "Silence is the enemy," which recurs throughout the film, reads like a metatextual call-to-arms.
It is around these three abovementioned aspects that I intend to frame my critique. As is the nature of narrative film, The Black Book has its hits and its misses.
Firstly, as far as action films go, there are definitely worse ways to execute the trope of a main character seeking revenge. Take for instance, films made by unsuccessful Tarantino copycats. When done right, however, revenge films can be crowd favorites and critical darlings, compelling in their characterization, dazzling with their action, and sometimes, subversive in their execution. Look no further than Oldboy, Carrie, Kill Bill, Django Unchained, The Northman, Violation, etc. One thing that makes The Black Book stand out is that its main character is framed as a man seeking not revenge, but justice. In that aspect, it subverts common genre tropes. However, it fails to build on this subversion in any clever way.
One of my great philosophies about cinema is that every bit of movement you see on screen tells a story, because the medium is all about that: movement. That is one quality that separates it from painting and photography. Primarily, this movement refers to the blocking of the actors, and the staging of the camera. More broadly, its application can be seen, for example, in musicals. It is said that when the emotion a character is feeling becomes too strong for speech, they sing; and when it becomes too strong for song, they dance. Therefore, their dance is not merely for the audience's entertainment, but a revelation and an outpouring of their current emotional state.
This concept is also observed in action scenes. Blows are traded when words no longer suffice, and the way a character fights tells us a lot about them. Are they skilled? Graceful? Do they have any weaknesses? Do they live by a code? Are they willing to break it? Do they kill? In The Curse of the Black Pearl, the first Pirates of the Caribbean installment, we come to know more about Will Turner and Captain Jack Sparrow during their fight. Will, a blacksmith, is much better with a sword than Jack, who cheats to get the upper hand because as a pirate, he's more comfortable with scheming than actual combat.
One detail we learn about Edima during the fight scenes in The Black Book is his refusal to kill any henchmen. In his quest for justice, he decides not to leave behind a trail of bodies, even when his life is in danger– a consequence of his faith. The film even has one of his attackers point this out. He's become a man of God, ergo he will not engage in bloodshed. This would have been a solid piece of characterization too if the film hadn't done a full U-turn later on. There's a shootout in a church and our hero, who's been noted for his pacifism, shoots to kill. There's no moment to register why he's making this change either; the film just does a hard pivot.
The action scenes are also a tad lackluster (the church shootout is better than the home invasion). I'm sure a lot of work went into the fight choreography, but for some reason, the actors fail to sell the impact. Blows connect to middling sound effects, the cuts are too jarring, and the scenes appear underlit. A fight scene is a self-contained story, with its own beginning, middle, climax and resolution. Here, the sequences just start and stop, with little rhyme to their structure.
The main issue with The Black Book as a work of action cinema is that it feels weightless. There is hardly any gravitas to the characters or the plot. We are told that Edima is the "most feared man in the country," but we do not see him do anything that anyone with minimal training cannot do. He doesn't defuse a bomb with milliseconds to spare, or take two bullets in the shoulder and keep going. By the midpoint, all he has done is torture corrupt officers (whom he catches with a lot of help), and defend himself against four armed attackers. If you want the audience to suspend their disbelief, then you have to make a compelling case to that effect.
---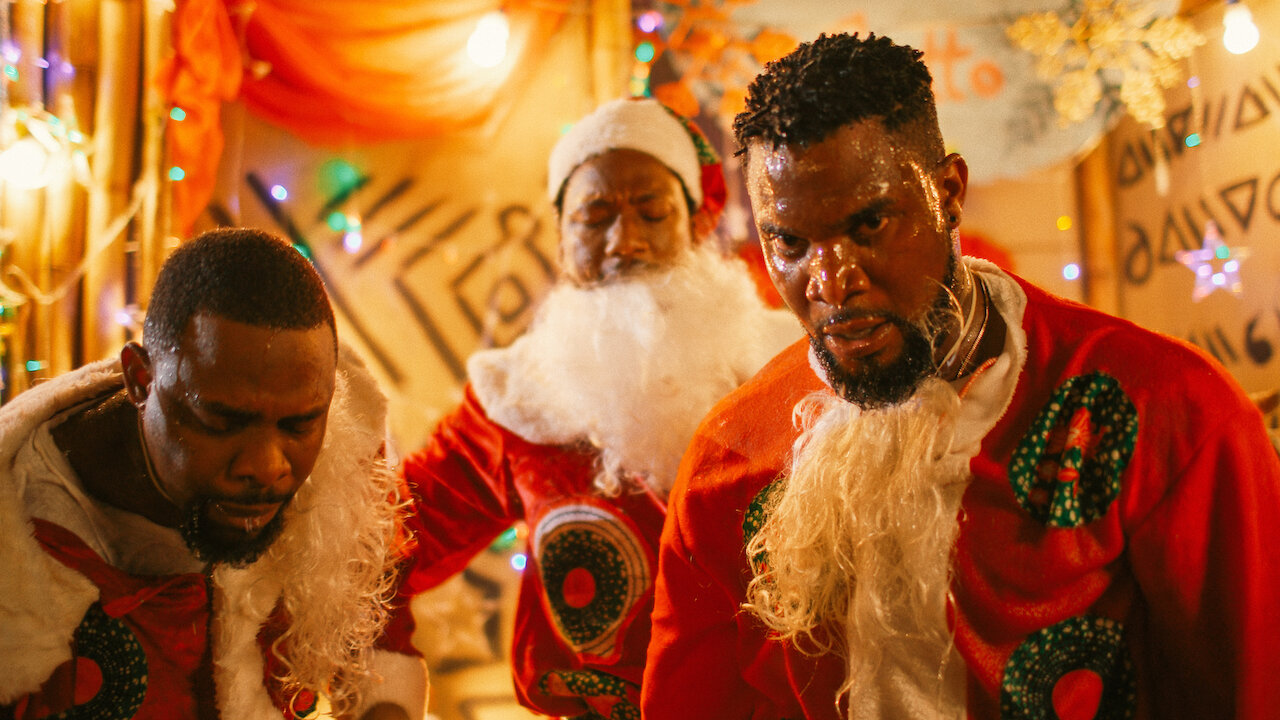 Highest Rated Nollywood Netflix Originals, According To IMDb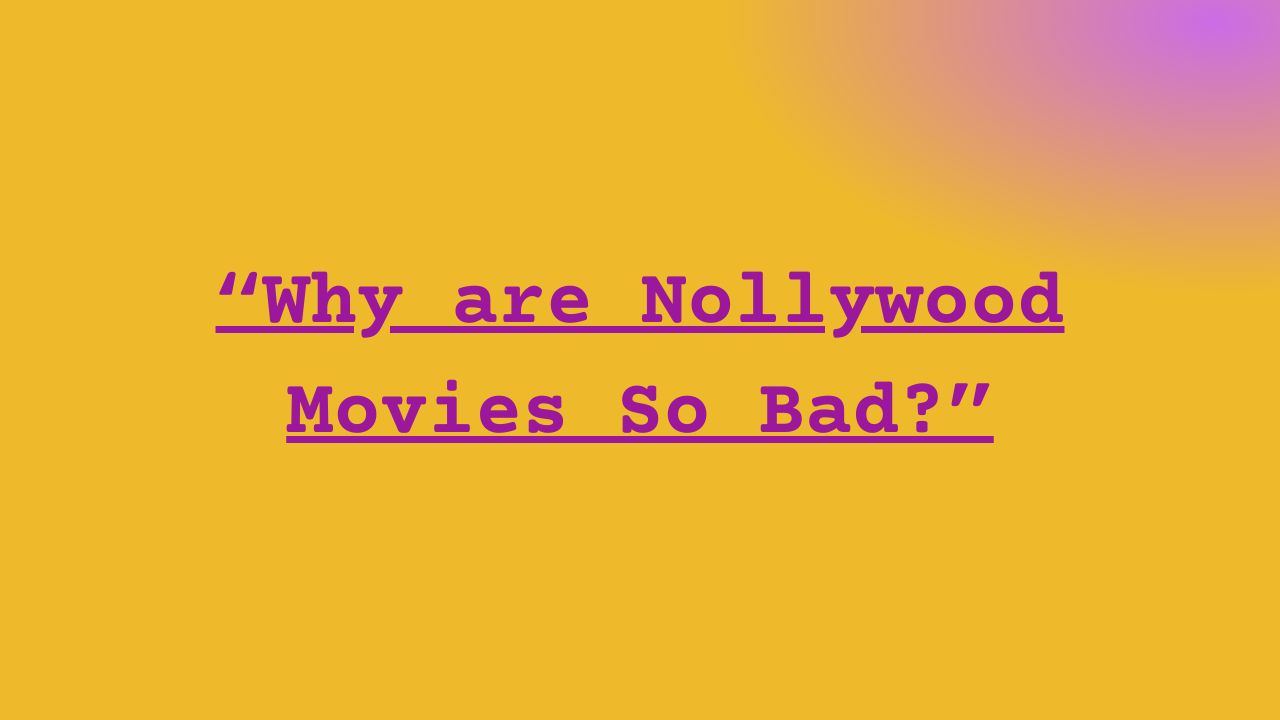 "Why are Nollywood Movies So Bad?"
---
The titular character of the John Wick franchise feels more like The Terminator than a human being. He is so terrifying that he has passed into legend, becoming the Baba Yaga. But the films don't just have other characters say this, they provide evidence. It is proven time and again that if Wick wants to kill you, he will kill you. No matter how rich or powerful you are, how many bodies and guns you throw at him, how far or how fast you run, John Wick will kill you. Compare that with Edima. If he truly is a nightmare, why send just five people after him? Why aren't they pouring in from vans, surrounding his house? Why isn't the sequence constructed so that the odds are nigh insurmountable, forcing Edima to break out his special skills, to the entertainment of the audience?
A skilled assassin (Denola Grey) described as "the one who never fails," is hired to bring Edima down. You'd expect this assassin to face off against Edima somehow, probably first with guns, and then fisticuffs. You'd expect Edima to eventually defeat him, presumably after a great deal of effort. You'd expect that their ideologies would clash in their fight scenes; on one hand, the assassin is shooting to kill, and on the other, Edima, refusing to shed blood, has to focus on disarming him, or at least, defending himself. What happens instead is an inconsequential chase scene (seriously, if you cut it out, leaving only Big Daddy's introduction, the film still stands). The assassin is gunned down in a stairwell within fifteen minutes of his first appearance, and not by our hero, but a character whose face we do not see. So much for "the one who never fails."
The several screenwriting (editing?) issues continue to snowball. The scene where Edima is dropped into the ocean is meant to be the payoff for his first scene where, together with his son, he practices holding his breath underwater. But the film does not linger on the payoff. Why not wait till the officers leave, then show Edima pop up out of the water, gasping for air? Why does his old friend, the Reverend, get killed and we do not see him grieve? Why do the story beats not seem to receive the appropriate attention they need?
As far as his internal conflict, Edima says to his friend, after attempts to retrieve his son's body prove abortive: "I sinned terribly in my past. God took away my son to punish me. I accept." This contrasts sharply with his sermon only a few minutes before. There, with much conviction, he tells the congregation that while we humans might fret over our past sins, God does not, because he has forgotten every single one: "E be like paper wey you don use finish, you cut am [to pieces] con throway am." Based on this, he should have a crisis of faith when his son is killed. If he believes that he has been totally forgiven, why does he tell his friend that God has taken away his son as punishment? And if he is convinced that this is the work of God, whom he has dedicated decades of his life to, and not the devil, then why does he just take it in stride? Here, we observe that just like with the action, the characterization appears to be in need of a good dose of nuance. His son's death would have been a good opportunity for the film to investigate the clash between his faith and old lifestyle, but it doesn't go anywhere with it.
Finally, as far as its themes of speaking truth to power, and holding our leaders accountable (which is how democracies ought to be run), the film could have benefited from extra minutes to flesh out this motif. The image of Big Daddy (Shaffy Bello) and her girls, standing up to Angel is thrilling, because it proves that the "full control" the general believes he has over the common man ("sheep as they are") is false. The streets will rise up, taking control of their destinies. "Silence is the enemy." However, the same image also rings hollow because there has been little investment in Big Daddy (she has only about four minutes of screentime before the climax) and her operation before now.
The emotional core of the story (Edima's grief over his son's death) shifts halfway to his connection to Victoria Kalu, the persistent journalist, and his guilt over the part he played in her life. There are probably ways to make this twist seem less contrived, but The Black Book doesn't find them. It's less about the fact that it exists (real life is often stranger than fiction) and more about how it is executed.
The performances in The Black Book range from compelling to passable to a couple of extras whose lines are delivered bereft of any iota of energy or believability. All the main actors do the best with the material they're given (co-written by Effiong and Bunmi Ajakaiye), but it isn't enough for them to sink their teeth into, let alone chew up the scenery. But they put their best foot forward. The cinematography, helmed by Yinka Edward, in going for a dark thriller/noir aesthetic, à la David Fincher, just ends up looking underlit, especially in the nighttime scenes. Care seems to have been taken with a lot of the shot compositions, and I must commend that.
Roger Ebert once described a film in his review as "a trailer in search of a movie." The Black Book is more put-together than that. However, for all its efforts and pomp, it feels like a skyscraper in search of a foundation, another victim of familiar industry woes in the often-overlooked writing department.
The Black Book premiered on Netflix on September 22.
Share your thoughts in the comments section or join the conversation on Twitter.
Sign up: Keep track of upcoming films and TV shows with Google Calendar.
Side Musings
Shaffy Bello is always a win.
What kind of investigative journalist is that obvious about taking pictures?
"You must be the glorious Yesu." Why does that character just accept his death even after he knows there's been a breach?
I would have gladly sat there for an extra thirty minutes if the time was spent exploring the film's multiple characters, relationships, and backstories.
I feel like watching King of Boys (2018) again. I miss the smart dialogue, the noir aesthetic, the compelling drama, and the complex main character, Eniola Salami.