Recent years have seen a notable rise in the number of Nigerian originals on Netflix. From creative endeavors put forward by veteran filmmakers to releases by newer players in the industry, these original movies and series fall into different genres with varying lengths. Each one also plays an important role in the creative effort to bring Naija to the world, for better or worse.
Here are the Top 10 Highest Rated Nigerian Netflix Original Titles, according to IMDb users:
10. A Sunday Affair (4.6/10)
Walter Taylaur's A Sunday Affair (2023) puts the lifelong friendship between Toyin (Dakore Akande) and Uche (Nse Ikpe-Etim) to the test when they unknowingly fall for the same man, a married man named Sunday (Oris Erhuero).
Produced by Mo Abudu's EbonyLife, the movie tries to capture complex aspects of its main characters' lives while remaining a fun and easy watch. However, it doesn't always succeed, which is probably why it is the least-rated movie on this list.
9. Shanty Town (4.8/10)
In this six-part crime series created by Xavier Ighorodje and Chichi Nworah, Dimeji Ajibola unravels the relationships between the residents of the fictional zanga, or slums, known as Shanty Town, loosely based on real-life Shangisha.
Depending on who you ask, the main character of Shanty Town (2023) could be Scar (Chidi Mokeme), the ruthless drugpin and pimp who seemingly controls everything, or Inem (Ini Edo), a suspicious former resident of the zanga, who has just been released from prison. The series also stars Nancy Isime, Richard Mofe-Damijo, and Nse Ikpe-Etim in major roles.
8. A Naija Christmas (4.9/10)
Netflix's first Nigerian Christmas film, A Naija Christmas (2021), is about three brothers—Ugo (Kunle Remi), Obi (Efa Iwara), and Chike (Abayomi Alvin)—who must marry before Christmas to please their aging mother, Madam Agatha (Rachel Oniga).
Renowned filmmaker Kunle Afolayan and writer Kemi Adesoye put their own spin on the highly relatable plot when Madam Agatha promises her Ikoyi house as an inheritance to whoever marries first, and brouhaha ensues.
7. Anikulapo (5.5/10)
Anikulapo (2022) is an epic fantasy film by Kunle Afolayan, following Saro (Kunle Remi), an aso ofi weaver in 17th-century Yorubaland, who travels to Oyo and subsequently finds himself embroiled in a mystical cautionary tale involving several women, a couple of kings, and an encounter with a strange bird that somehow grants him the power to raise the dead.
This film also features Bimbo Ademoye, Sola Sobowale and Taiwo Hassan, among others. It has won several awards, including Best Overall Movie, Africa, at the 2023 AMVCAs.
6. Oloture (5.6/10)
Mo Abudu and Heidi Uys-produced Oloture (2019) follows its titular character, a young journalist who goes undercover as a prostitute to uncover a human trafficking scheme.
In this gritty story, partially based on journalist Tobore Ovuorie's investigative reporting and directed by Kenneth Gyang, Sharon Ooja steps into her character with a believable flair that seeps through the screen as her mission constantly endangers her life.
Oloture premiered at the 2019 Carthage Film Festival and became one of Netflix's Global Top 10 within days of its release.
---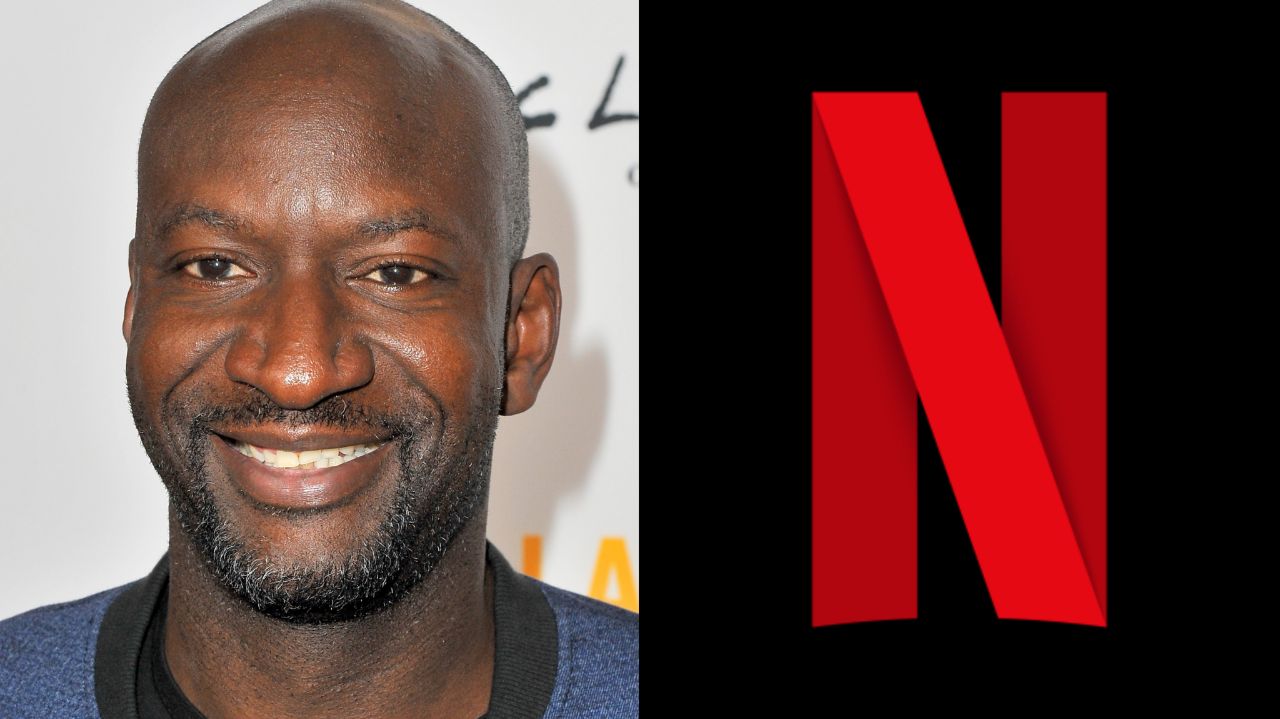 Netflix's Next Big Move: Akin Omotoso and Ochre Media to Bring Literature to the Screen in Multiple-title Book Adaptation Partnership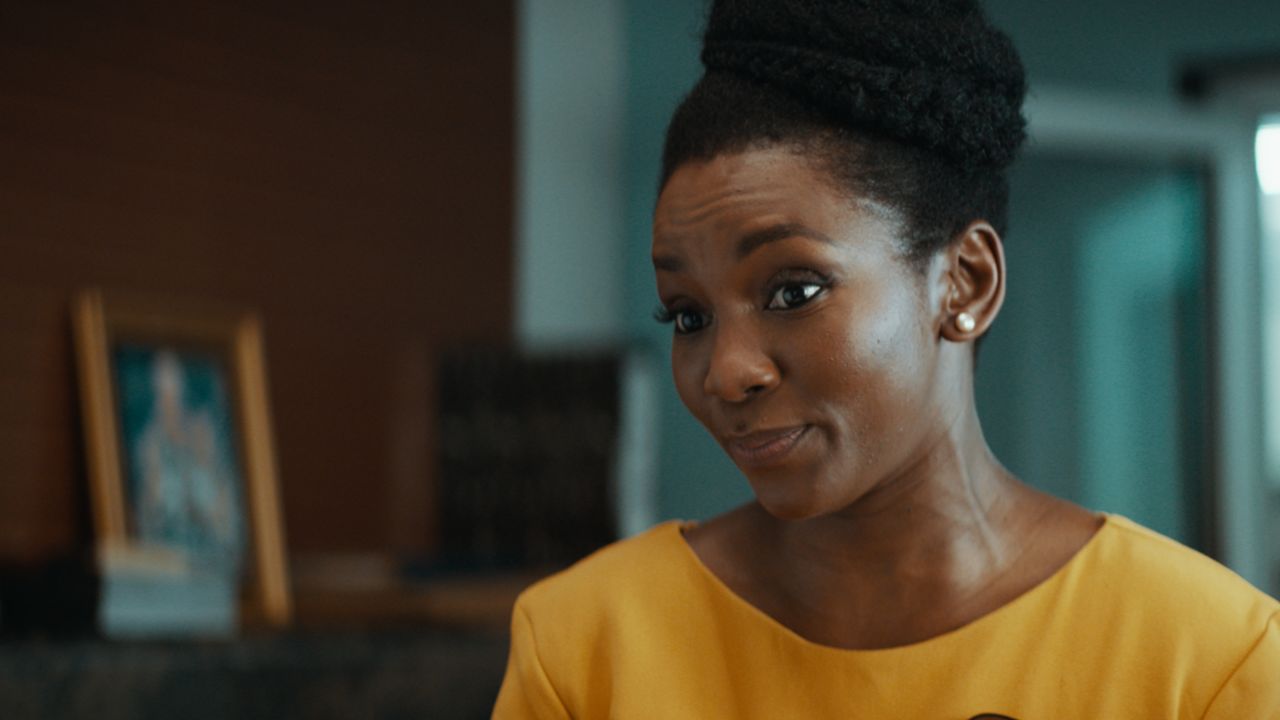 The Best Nollywood Films On Netflix
---
5. Lionheart (5.7/10)
In this iconic directorial debut of veteran Nollywood actress Genevieve Nnaji—the first ever Nigerian title on Netflix—we're shown multilayered facets of Adaeze Obiagu (Genevieve Nnaji), an ambitious daughter seeking to prove her professional capabilities and take her father's transport company to the next level, despite the obstacles that come her way.
Lionheart was screened at the 2018 Toronto International Film Festival and became Nigeria's first attempted entry to the Oscars. It also won the Outstanding World Cinema Motion Picture category of the 2019 Black Reel Awards.
4. Blood Sisters (5.7/10)
Blood Sisters (2022) is a crime drama series, created by Temidayo Makanjuola and directed by Biyi Bandele and Kenneth Gyang, starring Deyemi Okanlawon, Kate Henshaw-Nuttal, Gabriel Afolayan, Kehinde Bankole, Genoveva Umeh and Ramsey Nouah.
The plot of the four-part thriller is sparked by the great lengths two friends, Sarah (Ini Dima-Okojie) and Kemi (Nancy Isime), are willing to go to in order to protect each other when Sarah's powerful fiancé goes missing on their engagement day.
3. Far From Home (6/10)
Ishaya (Mike Afolarin) is a talented artist from an underprivileged family who dreams of going to London for an apprenticeship with Essien, a successful artist he admires. When he wins a scholarship to attend the most elite private school in the country and gets entangled with dangerous criminals in order to achieve his dreams, Ishaya must figure out how to put everything in order without anyone getting hurt.
Far From Home (2022) is the first Nigerian young adult Netflix original series, in a writers' room headed by Dami Elebe and produced by Inkblot Productions.
2. Citation (6.1/10)
Tunde Babalola-scripted Citation (2020) tells the story of Moremi (Temi Otedola), a university student whose life is thrown into turmoil when a professor sexually assaults her and she speaks out.
Directed by Kunle Afolayan, the film sounds an alarm on a prevalent social issue, with a certain finesse that speaks volumes of the remarkable quality of its overall production. Citation also features Jimmy Jean-Louis, Gabriel Afolayan, Bukunmi Oluwashina, and many others. It won The Best International Film category at the 2022 The National Film Awards.
1. King of Boys: The Return of the King (6.8/10)
In this trailblazing political thriller, award-winning filmmaker Kemi Adetiba gives us a sequel dose of Alhaji Eniola Salami (Sola Sobowale), a powerful and ruthless woman who returns to the country after five years with a new goal in mind.
Alongside Sobowale's outstanding performance, the seven-part mini-series is packed with powerful execution from actors like Toni Tones, Nse Ikpe-Etim, Titi Kuti, and a host of others. Therefore, the highly acclaimed series stands proudly as the Highest-rated Netflix Original Title, according to IMDb—at least for now.
---
What even is a Netflix original?
---
Share your thoughts in the comments section or on our social media accounts.
Sign Up: Keep track of upcoming films and TV shows on your Google calendar.