EXCLUSIVE: From the shining lights of theatre stages around the world to the klieg lights and silver screen of Nollywood, Olarotimi Fakunle's artistry knows no bounds. Though some may consider him a newcomer, theatre enthusiasts know better—Fakunle is a seasoned actor with a rich resume of performances, directing, and theatrical knowledge. Long before he delighted the audience with his memorable performance in Jadesola Osiberu's Gangs of Lagos, Fakunle had already stamped his name on theatre stages around the world.
---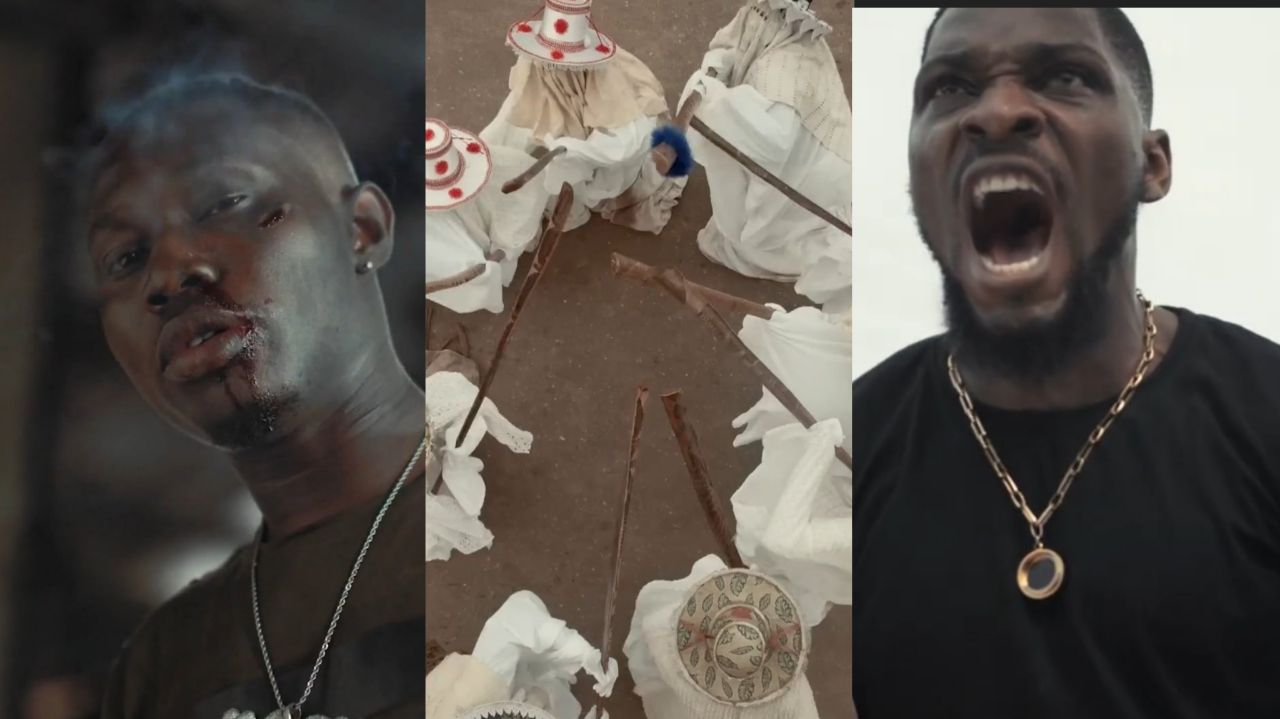 In Defense of 'Gangs of Lagos' and The Future of Our Films
---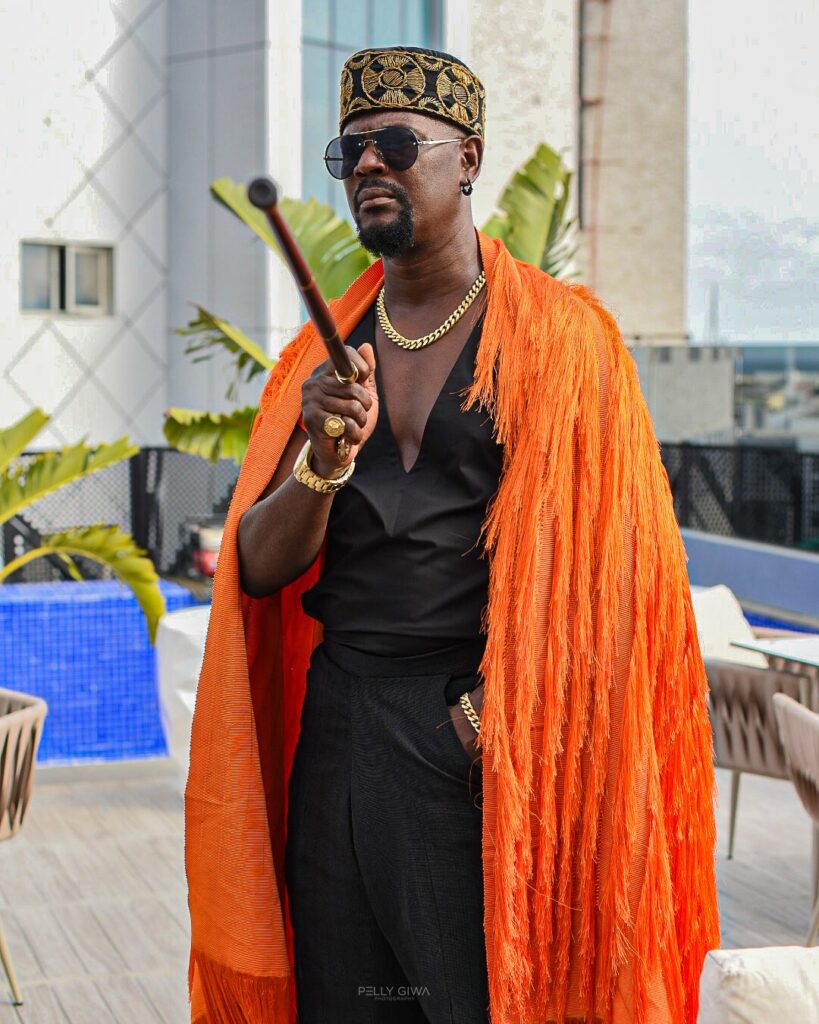 Over a Skype call, we had our interview, where we spoke for about an hour. We covered everything from his childhood in Abeokuta to his butchering presence in Gangs of Lagos. During this conversation, he also took me through his stage experience, and his personal life, and there's no telling where this dynamic actor will go next.
But Fakunle's childhood dream wasn't to be an actor. "As a child, I wanted to be a veterinary doctor because my mum exposed me to a lot of animals," he reveals. The trajectory of his childhood dream and aspiration changed when he was crossing over into his senior year in school. "When I was going into senior secondary school, my mum said I couldn't do science because my three elder brothers were science students," Fakunle recalls. But before that, he was already representing his school—Lafenwa High School, Abeokuta—in poetry recitation and always received the top prize. "It wasn't like I set out to be an actor but I was also into the act at an early age, basically," he adds.
Fakunle grew up in Abeokuta. He spent most of his teenage years in Lafenwa Barracks. Later, they moved to Lagos when his military father was assigned to work there. When Fakunle began going to the National Art Theatre in Igamu, he did not start as an actor but as a dancer, percussionist, and choreographer. Merging all his experience in the other art forms, Fakunle then evolved from a dancer, percussionist, and choreographer into an actor. While at the National Art Theatre, he fell into the good hands of theatre experts. "I started as a dancer and choreographer under the tutorship of Victor Thompson, Shuaib Oseni, Mufu Onifade, Victor Eze of blessed memory, Steve James, and Hillary Williams," he says.
Over time, Fakunle underwent more acting training to hone his skills. He went to Lagos State University (LASU) to study for a Diploma in Theatre and Television Production. After his diploma certificate, he went back to the field and worked with the ace playwright, dramaturge, and theatre director, Wole Oguntokun, and other great directors to polish his craft. Fakunle and Wole Oguntokun's collaboration birthed the Theatre Art Terra Project in 2007 until Fakunle left to complete his degree in 2009.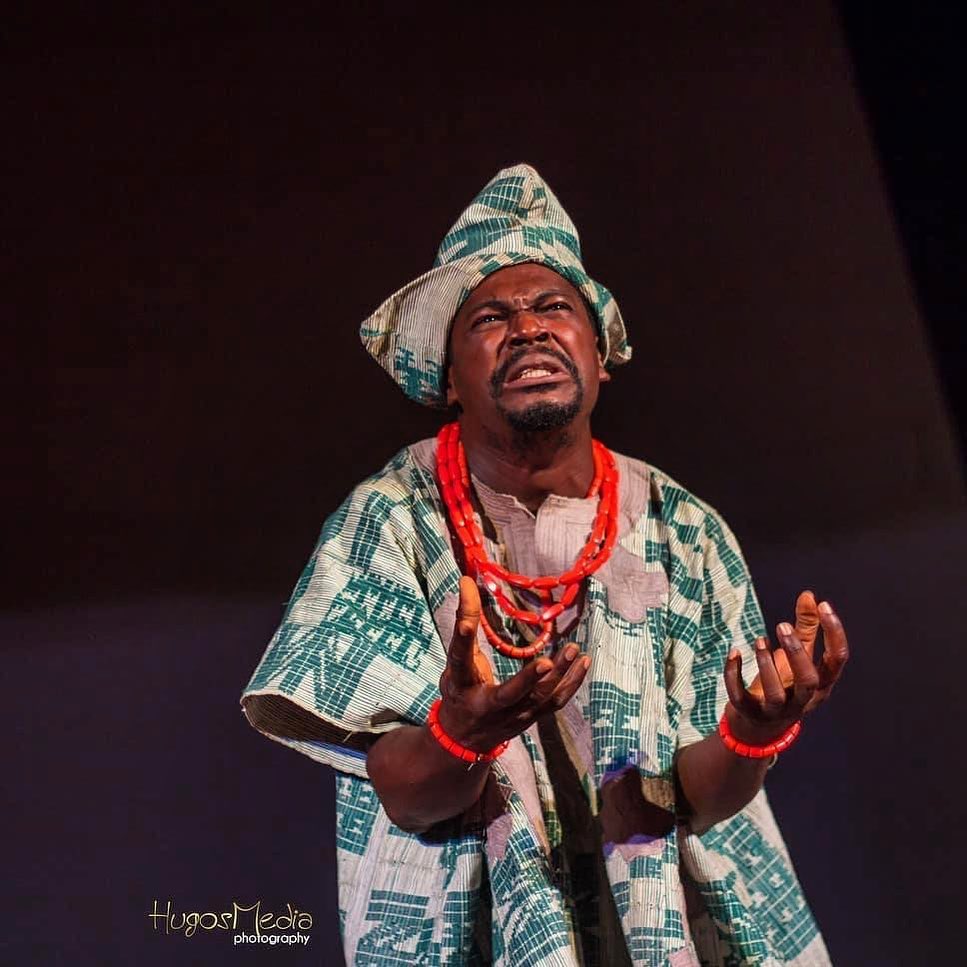 Yet his transition from a drummer and choreographer into a thespian isn't complete without proper stage acting. To show his acting chops, Fakunle acted in a couple of critically acclaimed plays by some of Nigeria's finest playwrights. He embodied Elesin Oba in Wole Soyinka's "Death and The King's Horseman", directed by theatre director Wole Oguntokun; he played Brother Jero in Soyinka's "Trial of Brother Jero and Jero Metamorphosis"; Lakunle in "Lion and The Jewels"; and Odewale and Lejoka-Brown in Ola Rotimi's "The Gods Are Not To Blame" and "Our Husband Has Gone Mad Again" respectively.
"When people talk about transitioning from stage to screen acting, I find it very confusing," Fakunle says when I asked him what drew him to transition across worlds. But then he had a rethink. "Well, there is a transition but it's not a major transition because both stage and screen are media of communication." True, but there is a slight difference between stage and screen acting. After a brief pause, he would later explain how both storytelling forms differ. "One is larger-than-life, the other is subtle in acting. And while the stage deals with movement and blocking, film uses camera movements to tell a story". Still, actors don't just transition from stage to screen. A few procedures must be learned and unlearned to perform excellently in front of cameras. He agrees with me on that. "But in transitioning from a stage to film, actors must learn to be subtle in terms of movement, gesture, and projection," he explains, adding that too much gesticulation and projection would be termed as over-acting in film.
Shakespeare's Globe is a reconstruction of the original Elizabethan playhouse, located in Southwark, London, where Shakespeare wrote his plays. The contemporary Globe Theatre, highly authentic but with reduced seating capacity, is a world-renowned performing arts venue, cultural attraction, and education centre.
As a thespian, in 2012 and 2013, Olarotimi Fakunle was invited to perform at Shakespeare's Globe and Shakespeare's Olympia. What were these moments like in his life? "It was a dream come true to perform on the stage the great William Shakespeare had performed and directed shows," he says with pride. Also, in 2013 and 2014, Fakunle's performance at the Edinburgh Fringe Festival won him the Spirit of the Fringe Award. Fakunle described these moments as "avenues to take his dream across the world and show people what he can do". He chips in that being called from Nigeria and Africa is a plus that he was able to perform at the largest theatre festival in the world and win the Spirit of The Fringe Award. "That's not a small feat to achieve as a performer. I'm grateful for that," he concludes.
Since he transitioned from stage to film, Fakunle has acted in several Nollywood television and film projects. He played Aso in Africa Magic's original period drama, Riona (2020); played Agaba in Ajoche (2018); Osaro in Toka McBaror's action/crime series, Paper Boat (2019); Pastor Fred in Biodun Stephen's award-winning film, Last Days (2018); Baba Super in Uche Chukwu's Omoye (2017); Sura, the crazy cab driver in Run (2019), also directed by Uche Chukwu; and the vicious, bloodletting Kazeem in Jadesola Osiberu's Gangs of Lagos (2023). Gangs of Lagos is the film that introduces Fakunle to mainstream Nollywood audiences.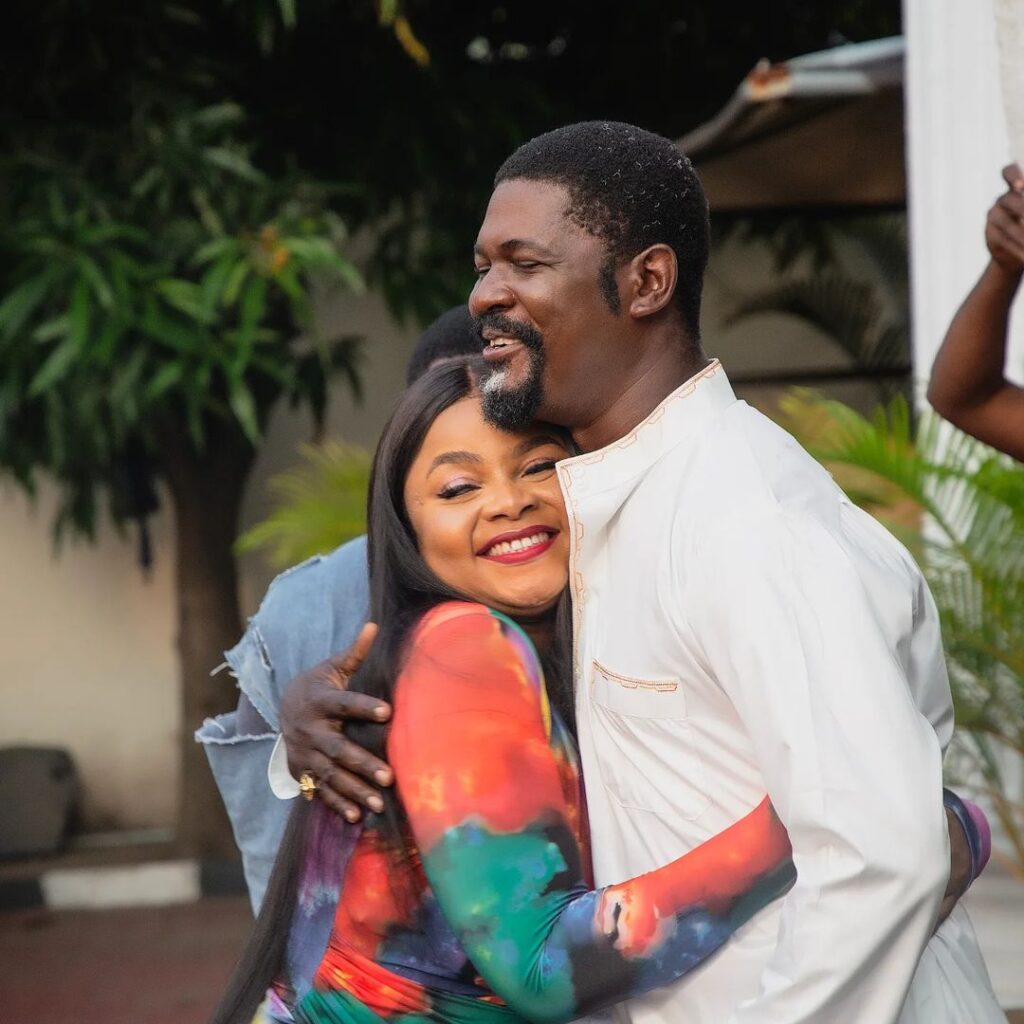 Fakunle's layered experience with the masters unfolds before our eyes in his performance in Gangs of Lagos, which lives and dies on his shoulders. His scene-stealing performance as Kazeem, the gruesome, bloodthirsty antagonist is alluring and appalling. "After I got the call that I was going to play Kazeem, and I got the script, I was so ecstatic," he says, recalling his reaction when he first got the script for Gangs of Lagos. "I love the script, I love the language, I love the plot sequences and how the story unfolds." Kazeem, a son of a butcher, is bestially similar to William "Bill the Butcher" Cutting (played by Daniel Day-Lewis) in Martin Scorsese's Gangs of New York (2002). Kazeem and William "Bill the Butcher" Cutting aspire to become the kingpin of their neighbourhoods. Their brutal tactics are a result of their experiences with violence and poverty.
Though Gangs of Lagos focuses on Obalola's (Tobi Bakre) strenuous life, Kazeem's (Olarotimi Fakunle) ambition is arguably the film's soul and prime mover. Fakunle's bloodletting performance in the film is thrilling and scary—it's impossible to applaud his acting without having blood on one's hands. While the callousness and viciousness of his character are at the center of the film, he showcases top-tier acting with raw emotions to boast. After receiving the script and starting his stunt rehearsal for this "butcher" role, he would also spend some time with real-life butchers. "I went to the market to meet some butchers. I learned how to kill [cows], dissect them, roast, and sell them," he says. He adds that he also mingled with the butchers, sharing drinks and food with them, talking to them, and listening to their conversations to understand their mannerisms. Later he would go home to inculcate what he had learned from the butchers into his character design. "After that, I'd sit down in my own private time and decide who Kazeem is."
Gangs of Lagos has a couple of well-defined scenes that heighten the stakes and trigger the plot. In my unpublished review of the film, I wrote that "Director Jadesola Osiberu displays her hefty tenderness by creating sweet sobriety that deepens the tensions and raises the stakes". One key instance is the gruesome barbershop scene. The moment Fakunle's Kazeem walks into the barbershop, it's apparent that something sinister would happen. When Kazeem steps in, the barber (played by Demi Banwo) fearfully prostrates to welcome him and furiously pursues other customers out of the shop. Then Kazeem commands the barber to stay outside for a period. He sits on a chair opposite his archrival London (played by the Fuji musician Wasiu 'Pasuma' Alabi), a drug pusher and human trafficker. Kazeem and London wildly play off each other, driving into a burst of fury and vitriol. Emotions reach a boiling point, both men bring out their concealed weapons and Kazeem kills London. "Of course, my favorite scene in Gangs of Lagos is the barbershop scene with Pasuma," Fakunle reveals. "I love the banter, I love how Kazeem and London throw words at each other until the point Kazeem shoots him."
Acting is a collaborative career. To bring out the best in their characters, actors must work tirelessly in tandem with the director. "This is the best cast I have ever worked with," Fakunle says. He clarifies that he has worked with other amazing actors but for the cast of Gangs of Lagos "everybody fell into place and everything seemed to fall in the direction the director [Jadesola Osiberu] wanted". He praises the director for her directorial vision, ambition, and human management. "Jade was so spot on in bringing everybody together," he says. "And if she calls me again before she says 'Can you jump', I would ask 'How high do you want me to jump?'" he emphasizes the cordial relationship he shared with the director on and off set.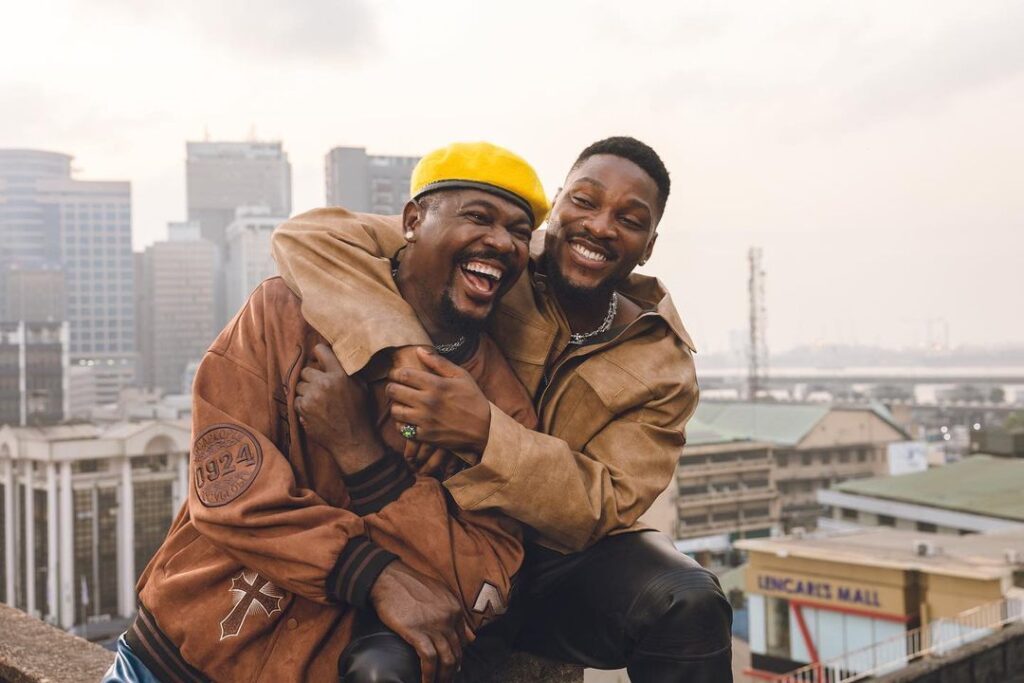 The director isn't the only person Fakunle developed a cordial connection with; he has a relationship with other cast members, but the one with Tobi Bakre, who played Obalola, is the most amicable. Before the principal photography, Fakunle and Bakre spent at least six weeks of stunt rehearsals, and another six weeks of stunt training together. And during the principal photography, they went on to share a lot of scenes. "Tobi [Bakre] is a vibe," he says. "Working with him was easy." Throughout the film, Bakre's Obalola is a stark contrast to Fakunle's Kazeem. While Kazeem is greedy, ruthless, and violent, Obalola maintains a sense of empathy and compassion for the people around him, just like his foster father Nino (Tayo Faniran). But Bakre isn't the only person he has a strong relationship with. "Every other actor on the set is like a family. The cordial relationship between the cast and crew during the film's production resulted in the greatness of the film everyone is applauding today."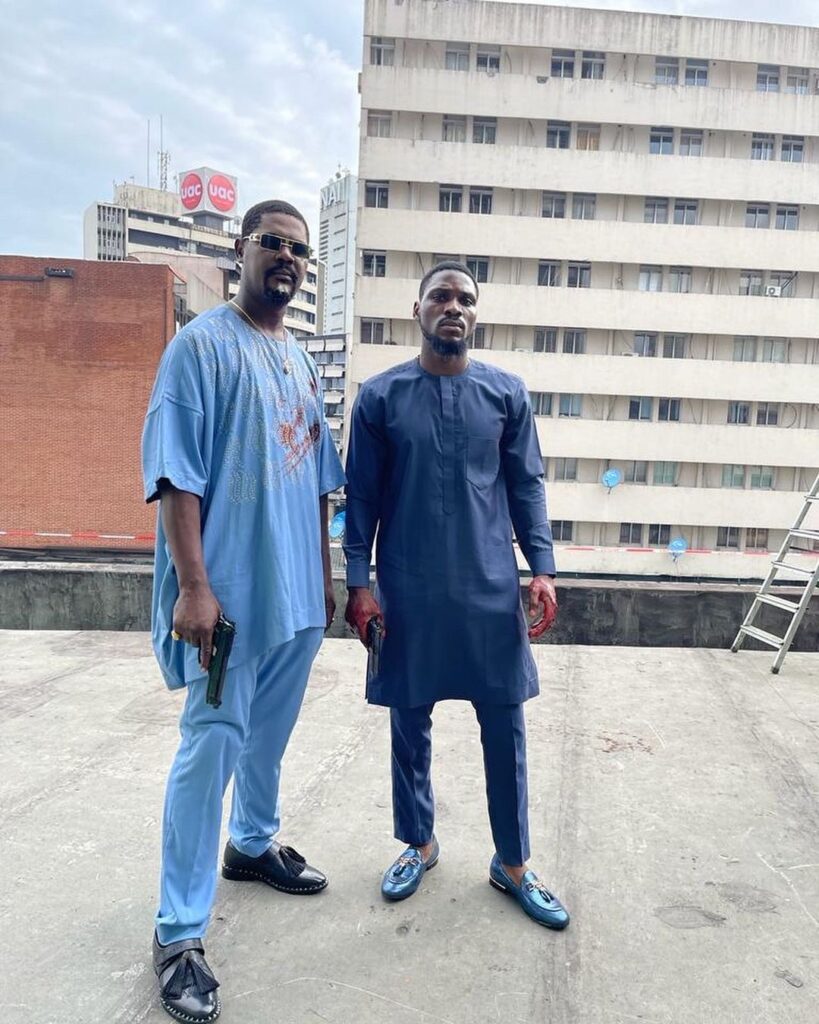 Gangs of Lagos has a couple of action sequences that are usually quite difficult to shoot in film. Like every actor, Fakunle encountered some difficulties before and during the shooting of the film. "Well, for me it's the stunt rehearsal. The stunt rehearsals were a bit hectic," he says. During the showdown against Obalola, Kazeem flees to the top of a building, trying to find a way to escape. But unlike Kazeem, Fakunle is scared of heights. "Some of the fight sequences we did on-set had to do with heights, especially the last fight scene," he says. "I'm afraid of heights. I always look down until I come down (from a pedestrian bridge)."
Fakunle explains that he "loves to put himself in his character's shoes and try to understand their perspective". For him, character study is an integral part of his preparation for a role. He adds that he likes to read and do a lot of physical and mental preparation to understand his characters and their world, exploring their motivation and inner conflict. He believes that this allows him to bring reality to his performances. But ultimately, it's not about judgment but understanding. Everything comes down to empathy.
Whether preparing for a role or not, Fakunle is fond of going to marketplaces or newspaper stands to acquire knowledge about the streets, the markets, and human conditions. "People paint the street as if the street is bad," he begins. "From my own research and having sat down with a couple of these people in the market space, it's always about loving each other, tolerating one another, and always trying to create a better society."
The knowledge he glimpses from the streets and the marketplaces helps him understand the psyche of Kazeem and his aspirations. To many, Kazeem is vicious and callous. But to Fakunle, Kazeem is a smart go-getter who is ahead of everyone and wouldn't let anything or anyone derail him on his journey to achieving his dream. "Like I always say to people who want to judge Kazeem, take a walk in my shoes and you will see where it hurts the most. Then you will understand why certain decisions are made, either good or bad," says Fakunle.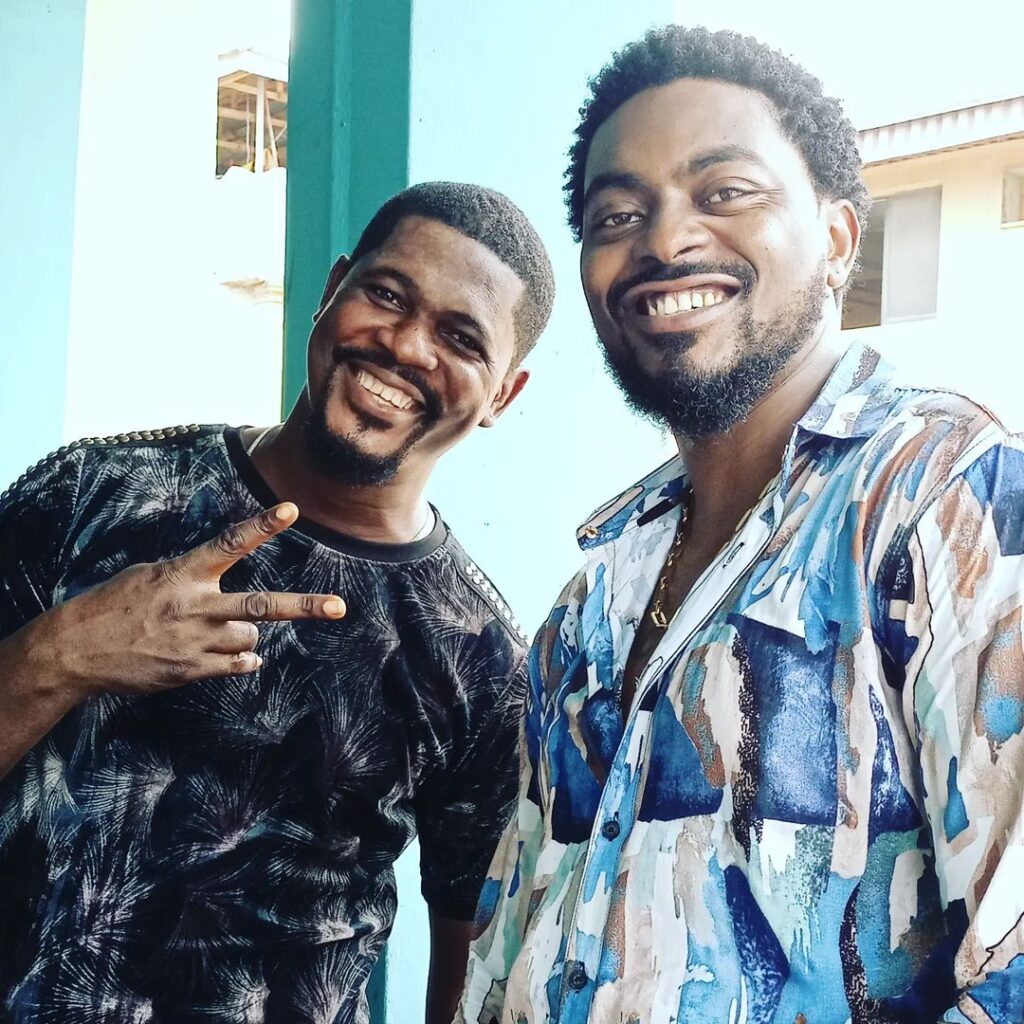 Though Fakunle loves his character Kazeem, there's another character in the film he wouldn't mind playing. "In retrospect, if I'm to play another character, I'd love to play Nino," he says. "I really, really love the character. I adore him so much." Tayo Faniran plays Nino, the charismatic and benevolent street lord whose death Kazeem had a hand in. Nino's suaveness and charm add romance and hope to the craziness of the film. But gentleness doesn't always have a place in the madness of street hierarchy, so his death was only required to ramp up the violence of the crime drama.
Regardless of genre, music is an integral part of stage and film; its importance can't be understated. Whether it's a sweeping orchestral score or a simple guitar melody, music has the power to transport the audience to another world and make them feel deeply connected to the characters and events on screen. As a thespian, Fakunle's musical taste is a bit traditional. "The songs I listen to are very strange," he says. "I listen to Chief Ebenezer Obey, King Sunny Ade, and Brymo, most especially. I also listen to Enya and Fela. And if I want to jazz up a bit, I listen to Burna Boy." Fakunle isn't just an actor; he is a theatre director and acting coach. How is he able to integrate these aspects of his life into his acting? He explains that his knowledge of theatre directing and acting enables him to be able to invest himself fully in his role to bring the best out of his character. His career as an actor further helps him use his numerous roles as references to properly teach his students.
Even after many years, Fakunle still hasn't abandoned his childhood passion for animals. "I have more than that now," he replies after I brought up the fact that I had read he has 13 dogs. "I have cats and other animals as well, and I hope to acquire more in the future."
When Fakunle is not out rehearsing for a role or on-set playing a role or out in the streets and marketplaces, grasping knowledge about humanity and life, you would find him at home, watching football or playing football with his sons or having personal time with his wife while watching a movie together. Sometimes they go out. And of course, when he isn't doing all these, he loves to ponder on his plans while sipping his whiskey, his go-to drink.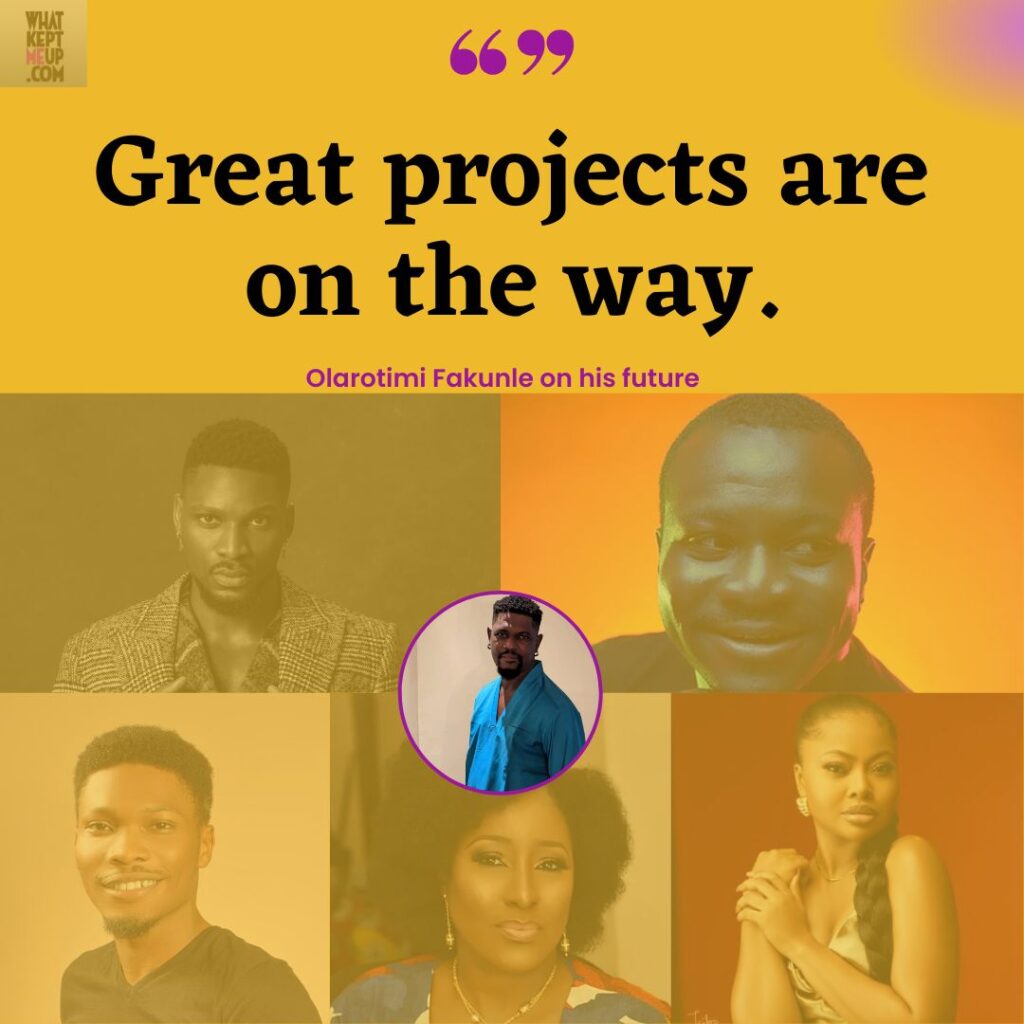 As our Skype conversation drew to a close, I asked Fakunle about his upcoming projects and plans for the future. He speaks about an upcoming film project he will star in, titled The Other Side of The Bridge, also starring Tobi Bakre, Mike Folarin, Ireti Doyle, Demi Banwo, and Teniola Aladese. "That is the next project," he says. "After that, there is another one. Great projects are on the way." 
Gangs of Lagos is currently streaming on Prime Video.
Join the conversation in the comments section or on Twitter.
Sign Up: Keep track of upcoming films and TV shows on your Google calendar.