Dearest gentle reader, behold, the latest offering from the brilliant mind of Shonda Rhimes for Netflix: Queen Charlotte – A Bridgerton Story. This captivating historical drama premiered on May 11, 2023 and is a prequel spin-off to the wildly popular Bridgerton series, chronicling the rise of a young Queen Charlotte (India Ria Amarteifio) to power and the dynamic between her and her husband, King George (Corey Mylchreest).
But that's not all – the series also features the younger versions of beloved characters Lady Danbury, Brimsley, and Violet Ledger soon-to-be Bridgerton, played by the talented Arsema Thomas, Sam Celmett, and Connie Jenkins-Greig. Also, the original cast from the first and second season of Bridgerton return to play their older selves.
Fans of the Bridgerton universe have been raving about this spin-off, with some even dubbing it their "favourite Bridgerton yet". But what makes Queen Charlotte: A Bridgerton Story live up to its predecessors? And, of course, what are some things fans wish the show did better? Let us delve deeper and find out.
---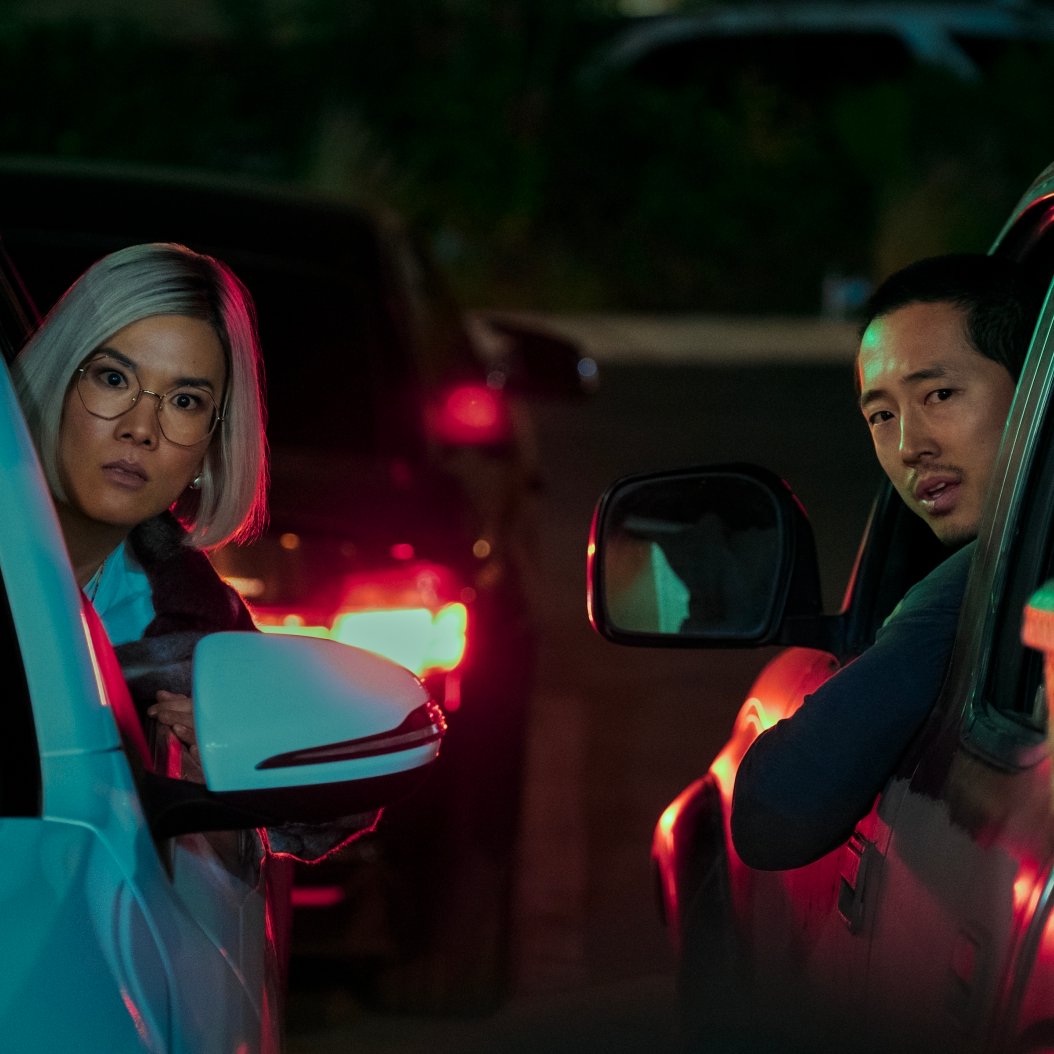 What Worked So Well in 'BEEF': A Deliciously Dark Comedy-Drama of Rage and Obsession
---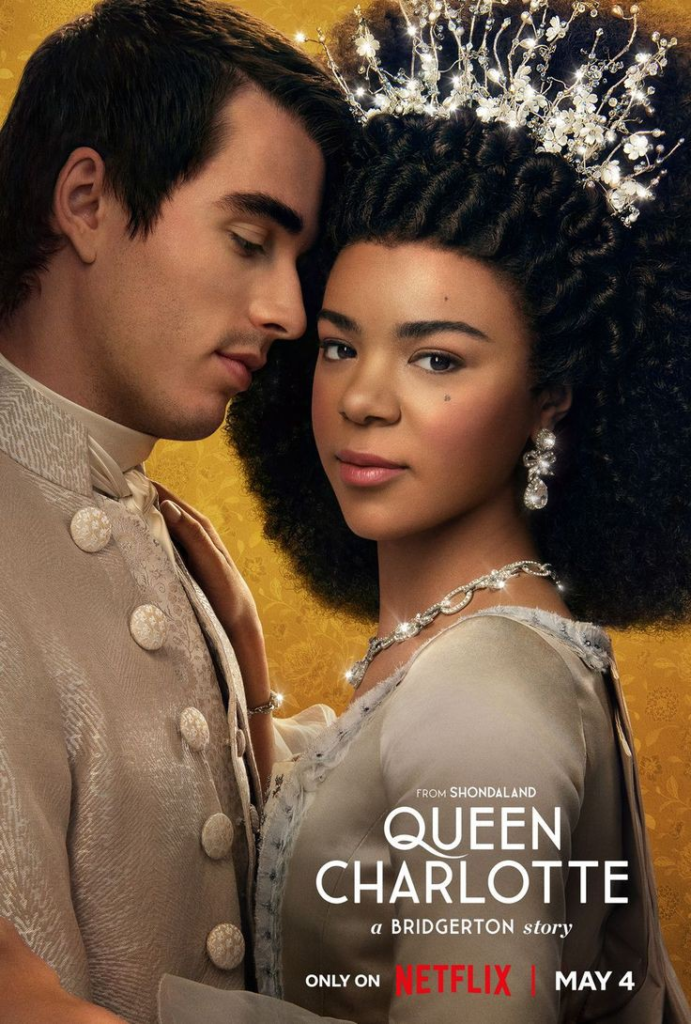 (Spoiler warning: Spoilers from here on if you haven't seen Queen Charlotte: A Bridgerton Story)
Best of Queen Charlotte: A Bridgerton Story
Queens Of The Time Gap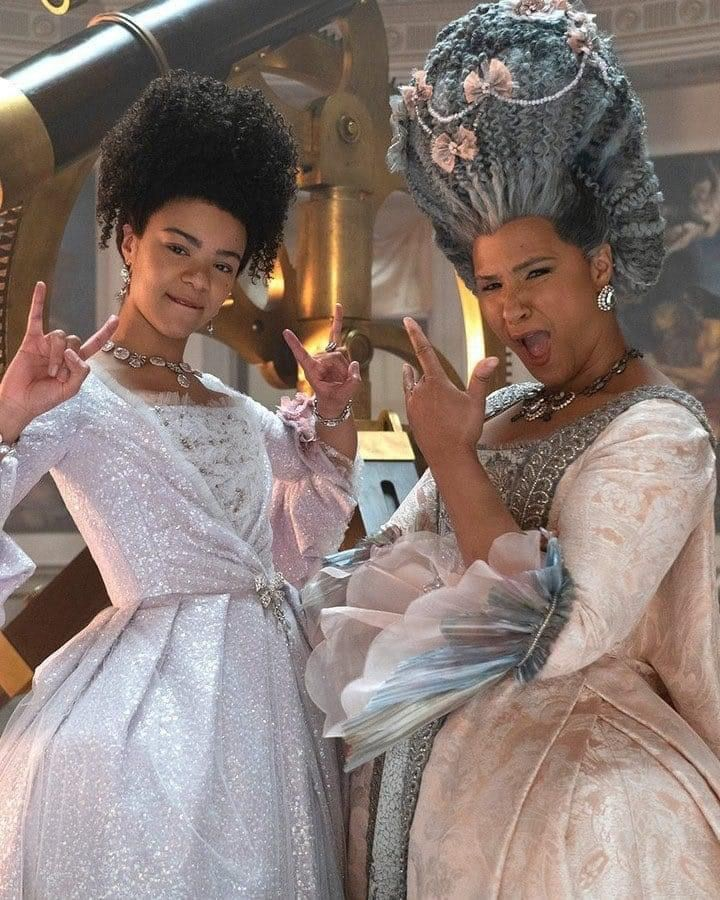 When it comes to age gap casting, there are few duos as perfect as India Amarteifio and Golda Rosheuvel. These two actresses have taken on the roles of Queen Charlotte at different ages in the hit Netflix series Bridgerton, and they have done so with such uncanny precision that it's hard to believe they're not the same person.
This impeccable casting brings to mind a similar feat achieved in an earlier HBO spin-off, House of the Dragon, where younger and older versions of Queens Rhaenyra Targaryen and Alicent Hightower were cast with impressive accuracy. But, dare I say, Queen Charlotte: A Bridgerton Story takes the cake for nailing the age gap casting even better than the Game of Thrones prequel.
The casting for younger versions of Lady Danbury and Brimsley also deserves special recognition. The show did an exceptional job of finding actors who seamlessly embodied the same character at different stages of life.
A Feast For The Eyes
The set design of Queen Charlotte: A Bridgerton Story is just as extravagant, impressive, and intricately designed as Bridgerton. What really stands out is the use of colour. The show is filled with vibrant colors, from the lush greens of gardens to the rich jewel tones of ballrooms and Victorian architecture.
And let's not forget the stunning costume design. I could write a whole other article exploring the different styles, adornments and make-up of characters in the show. Each garment is a masterpiece beautifully crafted and tailored to mirror the characters and their emotions perfectly. The attention to detail is impeccable, with every accessory and embellishment carefully chosen to enhance the overall look. The set design and costumes in Queen Charlotte: A Bridgerton Story carry familiar themes that fans of Bridgerton adore, and they effectively transport viewers to the lavish and opulent world of Queen Charlotte.
Chemistry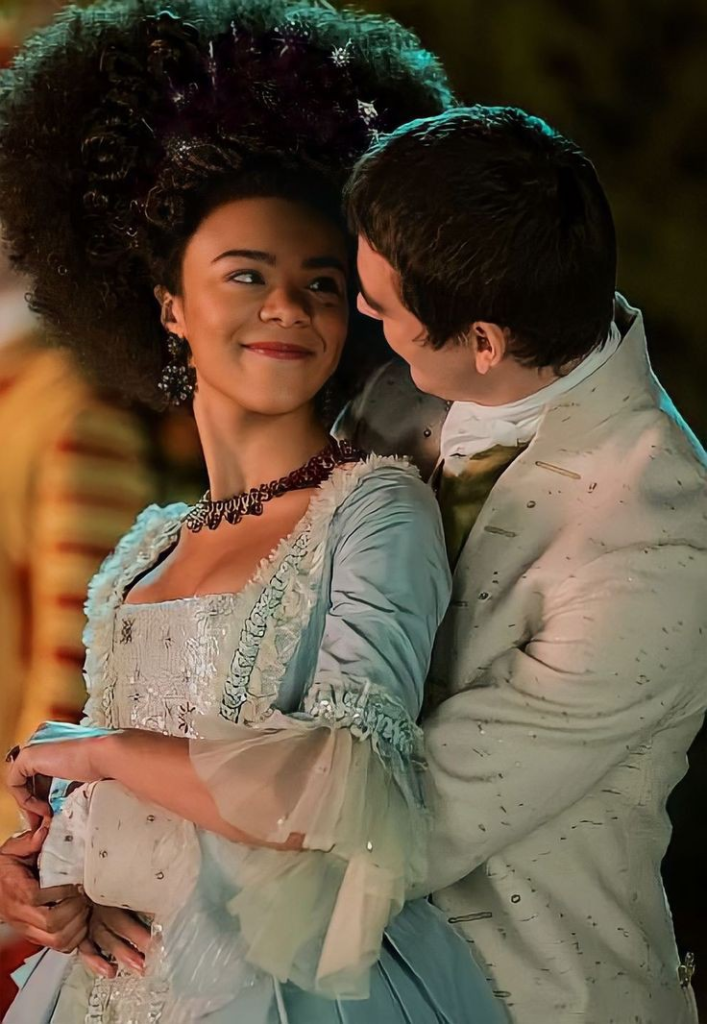 India Amarteifio and Corey Mylchreest's on-screen chemistry is nothing short of magical. This comes as little surprise for the show is called "A Bridgerton Story" after all. As Queen Charlotte and King George, they effortlessly breathe life into their characters, leaving viewers spellbound. Despite their strong wills and independence, their mutual respect and understanding slowly evolves into a fiery passion that ultimately blossoms into an intense and profound love.
Similarly, Golda Rosheuveland and James Fleet's portrayal of the older Charlotte and George is nothing short of exceptional. Despite their brief appearance on screen, they manage to capture the same level of intimacy and chemistry that India and Corey had earlier portrayed. The final scene, for example, where they both "hide from the heavens," was truly moving, evoking powerful emotions that would leave some viewers in tears.
Beyond Steamy Romance
Queen Charlotte: A Bridgerton Story delves deeper into the lives of key characters, exploring their backgrounds and how their experiences shaped them into the people they are today. It also comments on issues of race, mental health and widowhood— more mature themes mostly absent from the original Bridgerton. It's also a refreshing change that answers many of the burning questions fans have had about the series for some time.
Queen Charlotte provides a background of the Queen and the true nature of King George's illness while also offering a much-needed backstory on Lady Danbury, and her connection to members of the Ton and the origins of her friendship with the Queen. We are also introduced to the Queen's children and get a glimpse into the family history of Violet Bridgerton (formerly Ledger).
---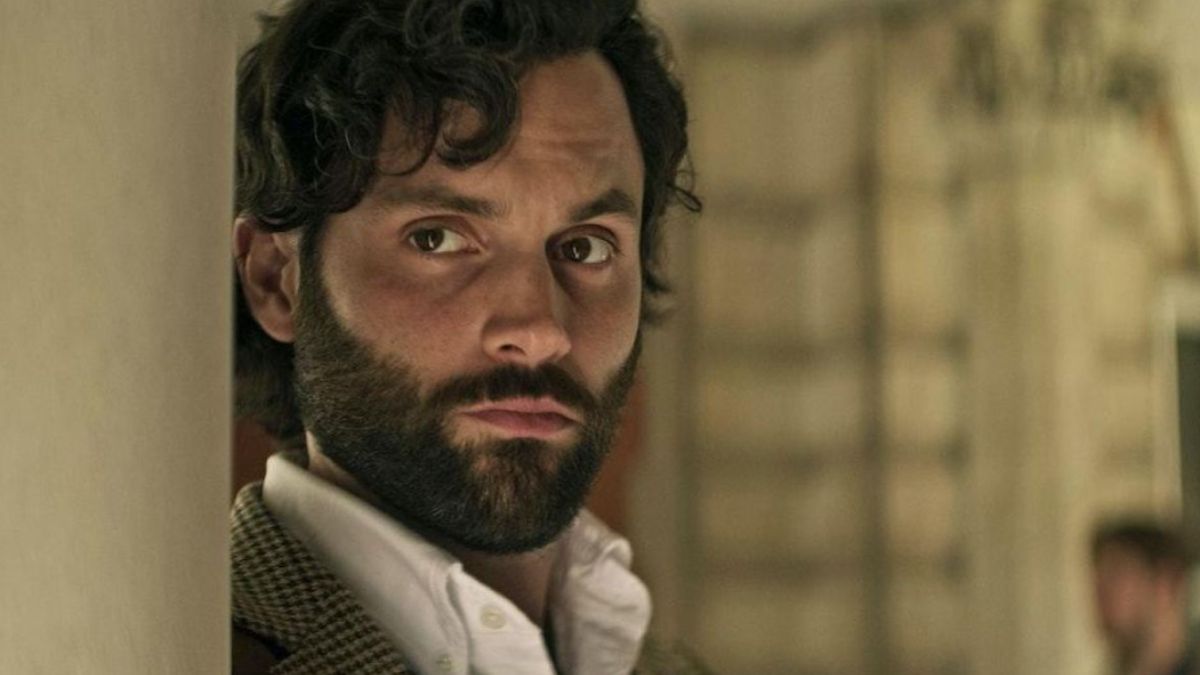 'YOU' SEASON 4 – 4 Things it Got Right (and 4 Things it Didn't)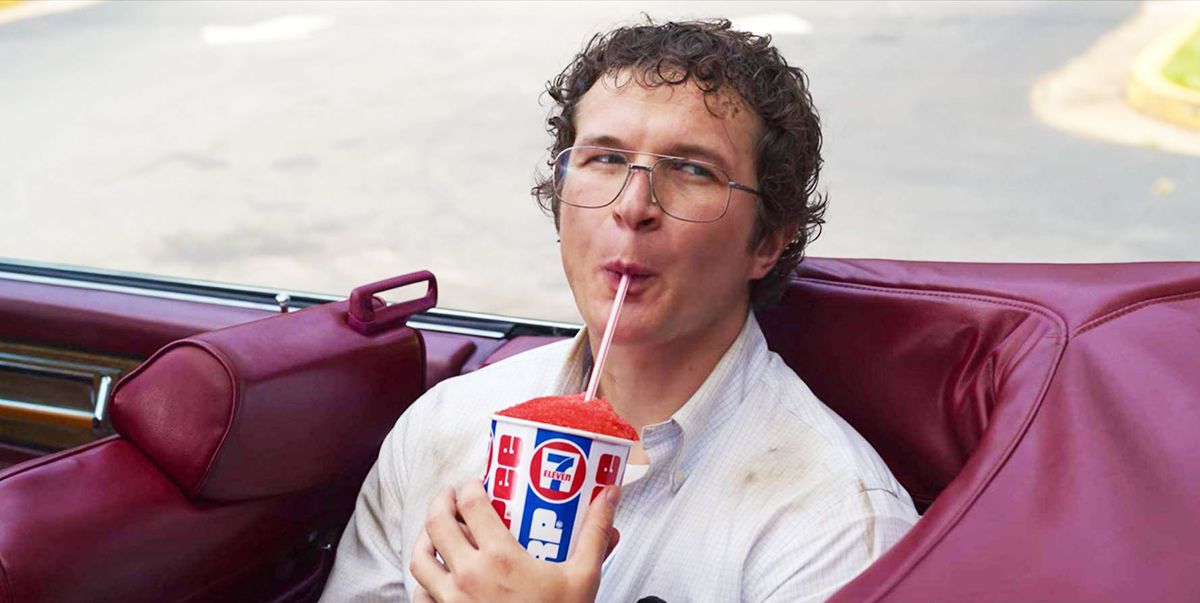 Our Favourite 'Stranger Things' Side Characters
---
Worst of Queen Charlotte: A Bridgerton Story
Some Headscratchers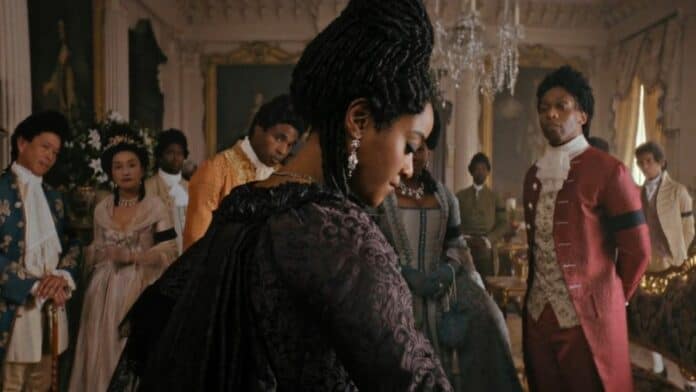 Just as Lady Whistledown herself says at the beginning of the first episode, "[Queen Charlotte: A Bridgerton Story] is not a history lesson. It is fiction inspired by fact. All liberties taken by the author are quite intentional." Therefore, we won't nitpick at the staggering historical inaccuracies of the show. That being said, one can't help but wonder how Princess Charlotte developed a perfect British accent after spending her entire life in Germany prior to being Queen.
We also know that the marriage between George and Charlotte was most likely arranged by the Dowager Princess Of Wales (Michelle Fairley), the King's mother. But why did she do it? Why did she introduce "The Great Experiment," which was a way to include people of color in the British aristocracy? Surely she must have known that such a union would signal backlash from Parliament and even undermine her position, since the King should've had other marriage prospects.
"The Great Experiment" also meant that people of Moor blood (used to describe those of African or Middle Eastern descent) were granted higher status in society, not just the Queen. The Dowager Princess takes advantage of this opportunity to obtain information from Lady Danbury about the happenings at Birmingham House (where the Queen resides) in exchange for granting the latter privileges of being among The Ton. However, one might question why the Dowager Princess did not simply gather information from the loyal servants at Birmingham House, rather than giving away titles and lands to Lady Danbury in exchange for gossip.
Filler And Pacing
Some filler was spotted in Queen Charlotte: A Bridgerton Story but the fourth episode was particularly guilty of this. It included many scenes that were simply rehashes of previous ones, adding little to the plot or the characters. This made the episode feel slow and tedious, reducing the excitement of the narrative. It's easy to see why some viewers would have simply wanted to skip ahead to the next episode.
In fact, if filler from all six episodes were cut out, the entire series could probably be condensed into a two-and-a-half or three hour movie. This would have made for a more streamlined and engaging story, and it would have allowed the show to focus on the most important moments.
Loose Ends
Even with some filler, Queen Charlotte: A Bridgerton Story is a mini-series having just six episodes. This meant that not all fans felt satisfied after the finale of the season. Some may have felt that the loose ends could have been resolved with two extra episodes. 
For instance, besides seeing very little of King George, the fate of his secretary or manservant, Reynolds, was left unclear. Was he still serving the king? Additionally, what became of Lady Danbury's children? Moreover, there is still little information about Violet's husband, Edmumd Bridgerton or his family. When did they meet and how?
Conclusion
I must admit, I wasn't a fan of the Bridgerton series before, but the latest spin-off has completely won me over. The characters are relatable and complex, and the storyline is more engaging than I ever imagined. After also binging the first two seasons of Bridgerton, I'm now a proud member of The Ton (what Bridgerton fans call themselves). If you haven't joined the club yet, I highly recommend checking out Queen Charlotte: A Bridgerton Story. It's everything you would want in a captivating, semi-historical romantic drama series.
Queen Charlotte: A Bridgerton Story is currently streaming on Netflix. 
Share your thoughts in the comments section or join the conversation on Twitter.
Sign up: Keep track of upcoming films and TV shows with Google calendar.