Richard and Raymond Yusuff, representing The Critics Company, sit down to answer all of our questions regarding their field and role—which they feel is still yet to be fully understood— in Nollywood. From working on the set of King of Boys and critically acclaimed Juju Stories to their own personal projects, The Critics Company representatives discuss their Nollywood experience that has spanned both a blockbuster and an indie environment. They further discuss creating their own space in the industry, being mistaken as film critics, and their future as filmmakers who want to leave a legacy behind. Going into the interview, you wouldn't be able to guess right how they got the name The Critics Company.
We present you the first issue of Nollywood's Hidden Men and Women.
Well, the major difficulty in the VFX field in Nollywood is the fact that people don't understand what it is yet and they are not trying to understand. They don't want to learn, and they don't want advice. First of all, I don't know why Nollywood feels VFX is cheap. Secondly, there is a shortage of people working on VFX in Nigeria
Getting to know The Critics Company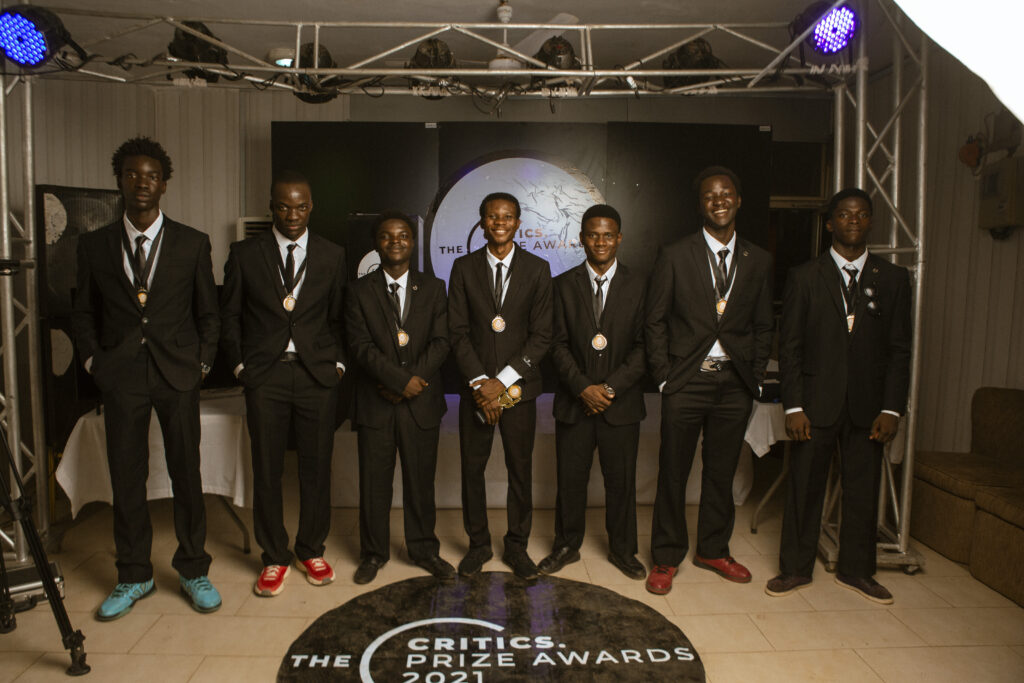 Thank you for agreeing to this interview. Who are you for those that are unaware of what The Critics Company is?
We are a group of filmmakers from Kaduna, Nigeria, who have been officially making short films for the past five years and we are hoping to become some of the greatest filmmakers the world has ever seen.
What are your names or how many people are involved in this because this is definitely not a one-man gig?
On the team, we have Richard Yusuff, Raymond Yusuff, Roland Yusuff, Godwin Josiah, Victor Josiah, Ridwan Adeniyi and David Okon.
What do you do/how would you describe what you do to a 5-year-old?
Well, I would describe what we do as creating and making what you see on TV.
How did you get into filmmaking and how long have you been into it?
We got into this about nine years ago. The genesis of this whole thing was getting inspired by films we watched and then we started making our own films. Professionally, we have been in the game for five years
How's it been so far as independent creatives in the industry?
Growing up we never really thought of ourselves being in the film industry. We just thought of ourselves as filmmakers who are just making films for the fun of it. But then, we looked forward to actually growing as filmmakers and getting to a high level in the film industry like the people we look up to.
You were known at the beginning of your journey to make short films with your cousins and relatives as a team of cast and crew, basically making up the entire team. Have any non-relatives, even if non-professional, ever been on the team or do you have any plans to include any in the near future?
In The Critics Company, we are open to anyone interested in filmmaking. We also have non-relatives in The Critics Company, so The Critics Company isn't really a family business. It is just a group of collective people who make films.
Share some of your own titles that you have worked on and where we can watch them
Some films The Critics Company has worked on are A.N.E.W, Chase, Z: The Beginning, Numerous Ones, Mirror, and Two Masked Men. You can find them on your YouTube Channel, Critics Company.
The Critics Company's Experience in Nollywood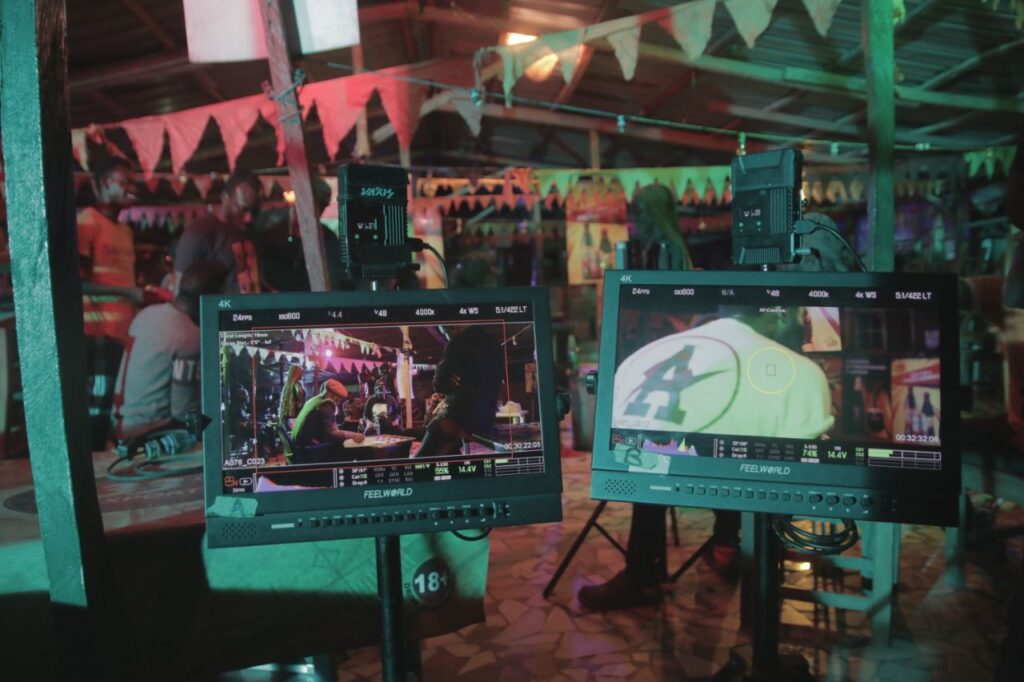 What are the Nollywood projects you have worked on so far?
The Nollywood projects that we have worked on so far are Juju Stories and King of Boys: The Return of the King.
Which one is your favourite based on the work you put into it. Any special babies?
The work on KOB was way more than the work on Juju Stories because Juju Stories just had 4-6 VFX shots and KOB had about 290 VFX shots. A lazy version of us would be happy with Juju Stories, and a more 'happy to work version of me' would be happy with KOB. But KOB got very strenuous as we had to patch up Dapo's (Efa Iwara) lip that got busted on set, for continuity sake. That single incident led to more than 17 shots being fixed across different episodes. That was really strenuous work, but we are happy with how it turned out.
Kindly share your memorable Nollywood set stories?
Godwin was on the set of Juju Stories. Godwin and Raymond were on the set of KOB supervising. The most fun on-set story that we have had so far would be when Godwin talked about the fact that they were running out of time while filming Juju Stories and everyone had to quickly leave the location like armed robbers because some security officers were complaining that the film crew was taking so much time on set. Also, hearing Godwin talk about the hustle and bustle on the set of the film was something really cool to hear even though we weren't there.
Your thoughts on Juju Stories as a different kind of Nollywood movie?
At the point of this recording, we have not seen Juju Stories so we don't even know how the film plays out as a whole. Based on the experience from working on the project, there is an entirely different workflow to Juju Stories than most of its counterpart Nollywood movies. It is something that most artistic filmmakers in Nollywood and Nigeria have been looking forward to. The stories have always been there but most filmmakers have not just worked on that part of themselves. I think Juju Stories is the beginning of many more alte films to come.
What was working on KOB like? It is like our own blockbuster here, so you basically have experience working on a blockbuster. How was it like working on such an audience-loved series, the stinging KOBArmy. Were you nervous at any point so as not to ruin something? You must have been fans of the original yourselves. Or was it just pure excitement?
KOB was a wonderful experience straight up from filming. The scale is massive, one that can't be felt by just watching the film. It is so massive only the crew members working on set could have felt that. Everybody on set knew they were working on something big and for us it was somewhere we never expected we would be, working with people we only saw on TV and had no idea we were ever going to meet because we are so many kilometres away from these people. To be privileged to work on such a project of a massive scale was a very big honour and we are grateful to Kemi Adetiba for that.
Raymond: While working on the project, I watched the first KOB and as a visual effects artist, I felt like I could give more to this film although kudos to the visual effects in the original. So working on KOB 2 was just this full circle moment where I was like I had to put in everything that we could give to make this the best visual effects work in Nigeria at that moment in any Nollywood film. That made us very cautious and we felt like Dapo's busted lip was going to put us in so much trouble. In fact, there is a particular shot where there is a VFX error that we did not notice until the film was done. We were trying so hard, it was like we were walking on eggshells because it was this kind of project that was going to let people know that we have people that can do such work. If we did not do good, it would be bad for us. So we tried our best to give the best that we could on this particular film.
Kindly briefly describe the scenes you worked on both projects; Juju Stories and KOB
For Juju Stories, we worked on two scenes in "Suffer the Witch"—Timini's character's encounter with the witch where she manipulates him into a car crash and another scene where two characters levitate into the light. From the script, those were the most pivotal moments in the film for both Timini's character and Adebukola's character, so definitely there had to be some visual trickery or visual imagery to best express this moment. That was working on Juju Stories. And to be honest, C.J. Fiery (one of the directing trio of the Surreal16) is such a great director in the sense that he helped with references and gave us notes on exactly what he wanted and he was so clear in his vision.
And on KOB, we worked on multiple set pieces. Initially, we were supposed to come on and work on the action set pieces, but eventually, our work spanned into creating virtual sets for the newscasters, the major action sequence, Dapo's lip, and a lot of screen replacements. So the major action sequence and every scene where you see the newscaster, that was us at work.
Was there much difference working on the set of both movies? One being a Netflix project, the other being an indie project.
Like most people would say when asked this comparison question, it would just be more money, we guess. One production had more money than the other. And more money means more grandeur in the production. I think the crew members were also more. KOB was filmed during the COVID era, so there were a lot of strict COVID guidelines and procedures while Juju Stories was filmed in 2019 or early 2020. But that's just the difference between most productions. Yeah, it is Netflix *laughs* so, yeah more money.
Have you worked on yet-to-be-released Nollywood projects?
Nollywood, none. We are working on no Nollywood projects. But if our films can be called Nollywood projects, then yes we are. A lot.
---
Related: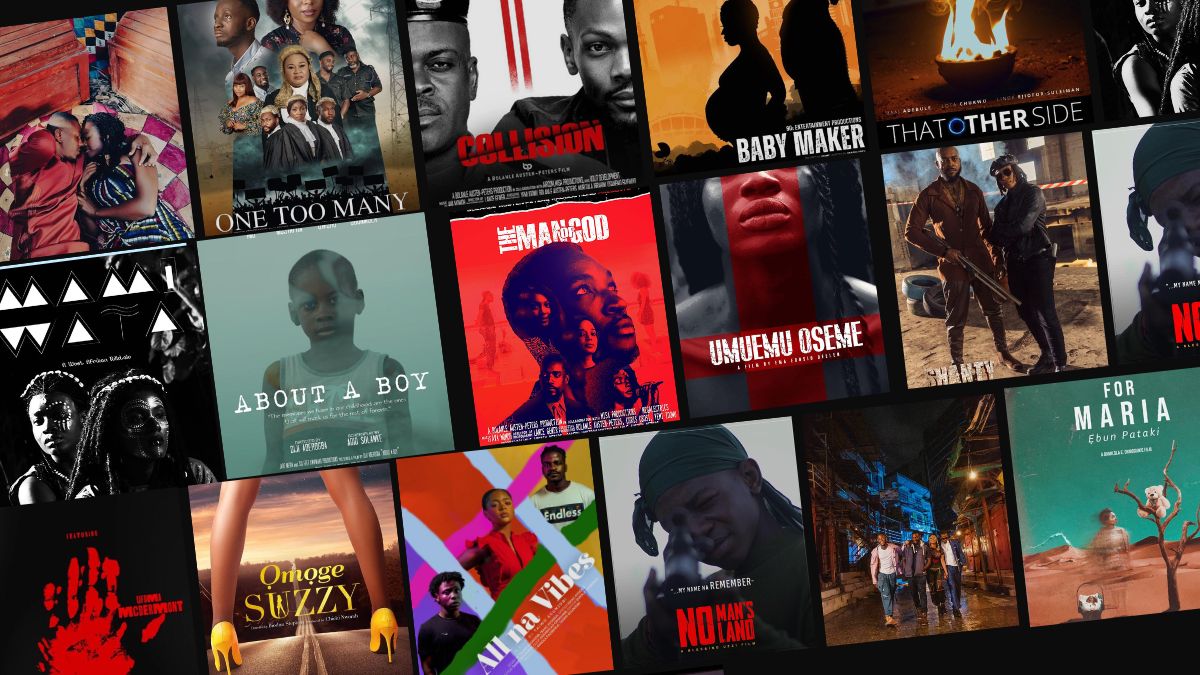 25 Most Anticipated Nollywood Movies Coming in 2022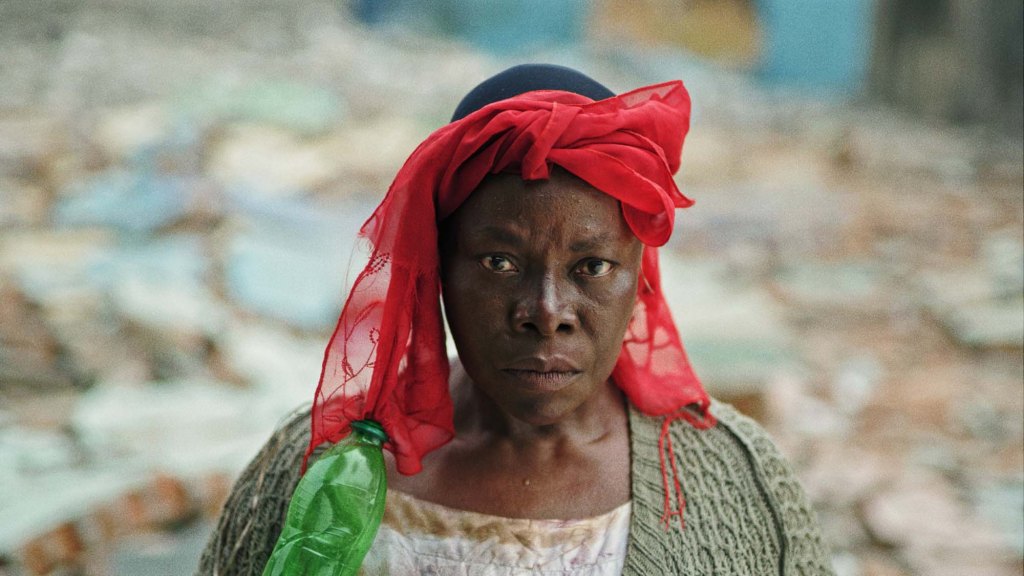 Movie Review: 'Juju Stories' is an Occultic Rhapsody
---
Back to your work and helping readers understand your process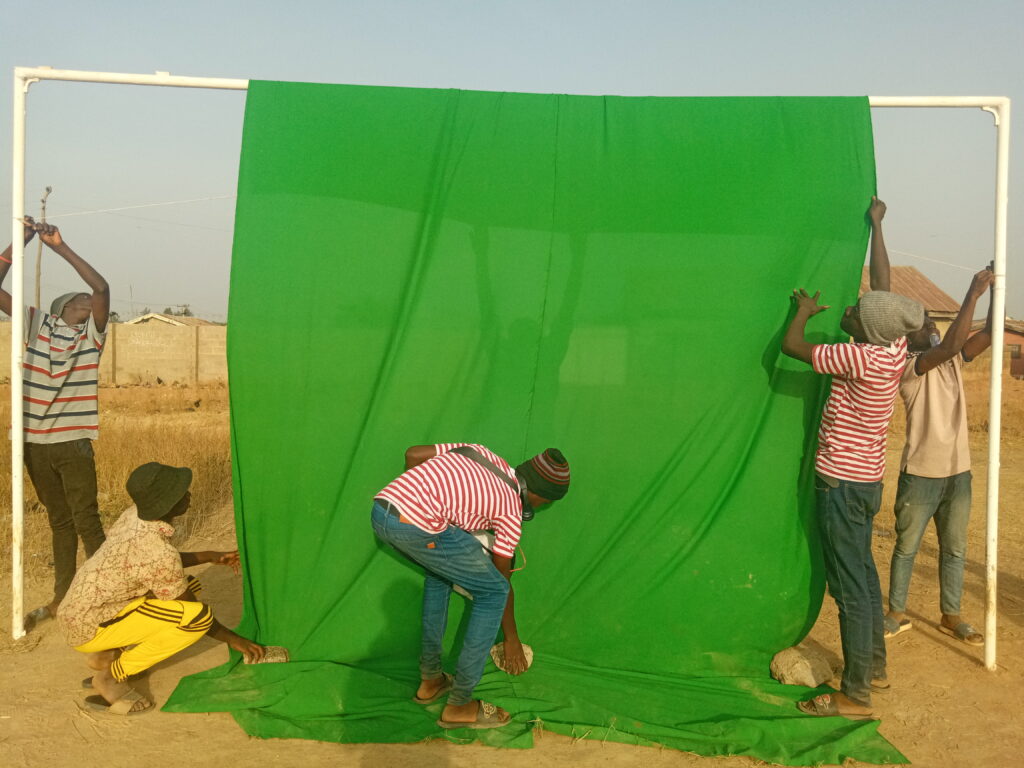 Why the name "The Critics Company?" One would think you were something else, like a team of film critics
Well, the name The Critics Company stems from a time in our lives when we were still trying to figure out what we wanted to do. We were majorly inspired by Crazeclown's comedy skits where he had this comparison between American parents and Nigerian parents. Then we also watched a lot of MarkAngel comedy skits. Comedy was so popular and the easiest ticket to getting popular at the time, so a lot of creators were trying to get into comedy, but for the area we are in not a lot of people were trying to make content at all. We wanted to make comedy and we felt like we could add a little twist to ours by making VFX comedy skits. So the name The Critics came from the fact that we were criticising things that were happening in a Nigerian home in comparison to what will happen in a European home. And the name has stuck since then. But also, a lot of Nollywood people that we have met think that we are critics. Imagine, in fact, there was a time when we were working on KOB, and Remi Adetiba (film's producer) says "we have The Critics coming in" and the colourist was like "the critics?", and he was like "how would critics be coming in at this early stage of the film" because he had no idea who we were. Even Niyi Akinmolayan thought that we were actually film critics. So a lot of people think that we are critics. I think there is some sort of disguise under that name. And I think that it is just something that would cause a lot of problems—good problems in the future.
You started with Blender, what other software(s) do you commonly use for work?
We make use of the Adobe Creative Cloud Softwares which are After Effects and Premiere Pro. We also make use of softwares like DaVinci Resolve, and kind of like branching into Nuke by The Foundry.
What are the difficulties in the VFX field in Nollywood?
Well, the major difficulty in the VFX field in Nollywood is the fact that people don't understand what it is yet and they are not trying to understand. They don't want to learn, and they don't want advice. First of all, I don't know why Nollywood feels VFX is cheap. Secondly, there is a shortage of people working on VFX in Nigeria. If we are to look at the entire country, maybe we would stressfully handpick 50 VFX artists in Nigeria. So it is also kind of like this space where a lot of people are just going in and still figuring it out. So the major problem is that the industry doesn't understand what it is, the industry is not trying to learn what it is, and they would rather do away with it than embrace it and possibly create images that we never ever thought would be created in Nollywood. The prayer is maybe in the coming years it's going to get better. Some people have said maybe we are the ones who would usher the VFX light into the industry. So who knows, let's see what happens in a couple of years to come.
The industry is a difficult place for scriptwriters, for example, is your work as VFX creatives appreciated enough in Nollywood?
Well, we have only worked on two Nollywood projects, so we can't really tell. VFX artists aren't directors or actors who will get into the spotlight. Even Hollywood still struggles with giving VFX artists the credit they deserve, talk more of what happens in Nollywood. A lot of people are quick to point out that a shot is garbage, but they have no idea of how many nights the VFX artist toiled, and they have no idea if the producers reached out to these VFX artists in pre-production and asked for their ideas on if a shot is possible or not, or if it can be rehearsed. Most times, that doesn't happen, and we are contacted 1 or 2 weeks before the job begins and they would expect you to come and work magic, and VFX is not magic. VFX takes time. I mean it takes years to work on particular shots that we have worked on. So, I can't really tell if there is respect because we have just worked on two films. Maybe if we get to work on more and more people know our name, that's when we would know if there is respect or not for the visual effects field.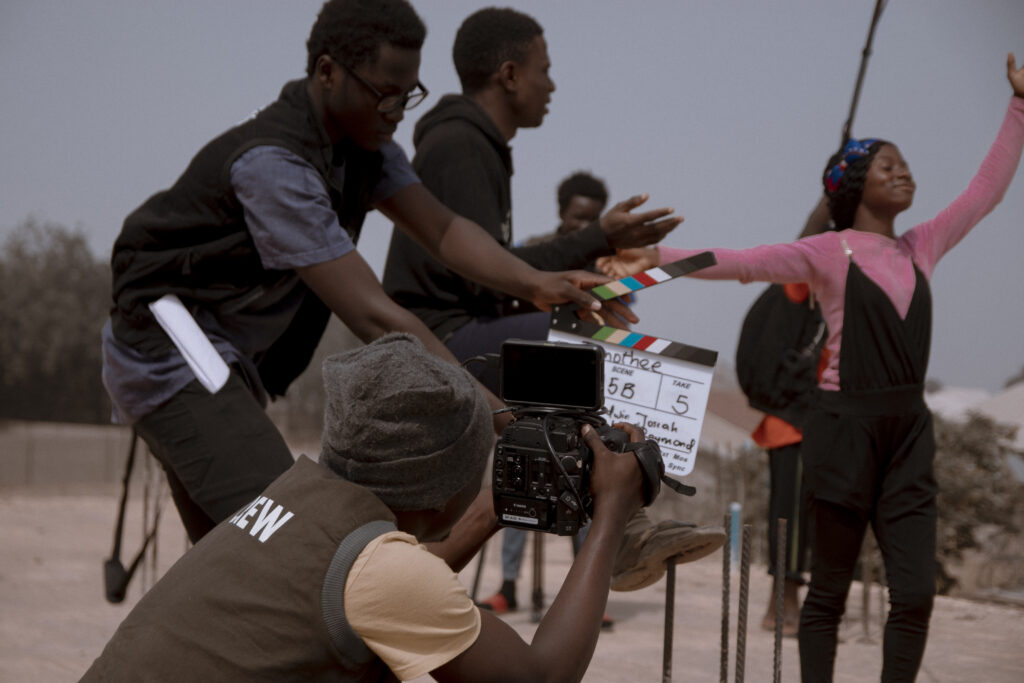 How did you feel to have been noticed by Franklin Leonard and others back in 2019? And how did it improve your skills and work, in terms of motivation and resources or did it put more pressure?
It felt really good to be noticed by some of the biggest people in the industry, like Franklin Leonard and J.J. Abrams (the director of Star Wars and Mission Impossible). It was crazy and there was a tiny bit of pressure added to it but then we were also filled with joy for what was happening to us. Our encounter with these people actually added a lot to us. We have more gears from J.J. Abrams and we have more experience. Since then, our eyes have been opened a lot wider to actually see more into the future of our filmmaking career.
What are your long-term goals or things you hope to accomplish in the near future in your work?
One of them is to become some of the biggest filmmakers in Africa. But then we actually hope to go global. And we also want to help out those who are like us or who were like us who want to make films but they don't have what they need—the necessary equipment and all the items that are needed for filmmaking. So we want to help out and see where we can take filmmaking in Africa.
Can you share details on your future personal works?
Most of them are still under the wraps and NDAs have been signed *laughs*. But I think the one project that we can speak about is a project we are collaborating on with the Museum of Contemporary African Diasporan Art, MoCADA. It is a horror psychological thriller film that should be coming out hopefully soon. And we also have one with a Hollywood name. When they announce on their own end, I guess if people come back to this interview they'd see that we talked about it there.
What should others hoping to join the industry as VFX artists learn/do?
They should learn. To be honest, everything is all about learning. If you are coming to the industry as VFX artists, just learn so much that you have enough to hide under your flaws, because if you are a VFX artist and the industry knows that you can provide this skill, the industry's goal would be to milk you out and in the process of them milking you out, you will stop learning because you have so much to deliver and eventually you lose point of what you wanted to do. So, learn and do not rush. Keep learning. Do not rush to make money, do not rush to be popular or create a name for yourself because names don't last, legacies do. Mic drop!
What has been keeping you up recently? (movies, TV series, books, music, podcasts) Kindly share some recommendations with us.
Raymond: What Kept Me Up has been keeping me up recently *laughs*. So, to be honest, making films is what has been keeping me up forever. The only time we get to watch films are mostly Saturdays and that's when the team gathers to watch films and talk about these films. WKMUp reviews, I mean they are my favourite, not because this is happening, but I am like a fanboy who has been called upon to say something on the blog. So, thank you. What Kept Me Up has kept me up. And a couple of films, music, podcasts and everything related to film. Some podcasts we listen to are The Film Riot podcast, Team Deakins, and The Director's Cut.
Richard: What has been keeping me up most of the time is film. I am always found working on a computer, editing stuff, and probably watching tutorials and trying to learn more about the filmmaking arts, literally film, most times. Sometimes, I want to have fun so I binge watch some episodes of some Netflix series, but yeah, that happens once in a blue moon.
For recommendations, what can we recommend? If anybody hasn't seen Children of Men, they should go and watch it. It is a 2006 film. That's it from us. Thank you What Kept Me Up for having us. It's our pleasure.
If you would like to learn more about The Critics Company and their work, check them out on Instagram and Twitter. They would also be glad to answer more questions. Visit their YouTube channel here.
Would you like to gain insight into other (non-acting and non-directing) Nollywood roles, let us know in the comments or interact with us on social media.