We collate and release this list with the usual uncertainty that currently plagues the industry in mind. Due to the uncertainties, most of the titles do not have dates attached to them, and we will update as soon as they are announced.
Interestingly, a number of these titles are original ideas, not sequels or remakes. However, this is not an exhaustive list as there are still many other movies that would pop up as we get into the thick of the year. An example is Niyi Akinmolayan's recently announced project, The Man for the Job, set to mark his first of 2022 under Anthill studios.
These 2022 Nollywood releases could range from festival screenings to audience releases via streaming services or cinemas. There are also possibilities that we won't see some of them this year, however, they should remain on your radar.
---
Related: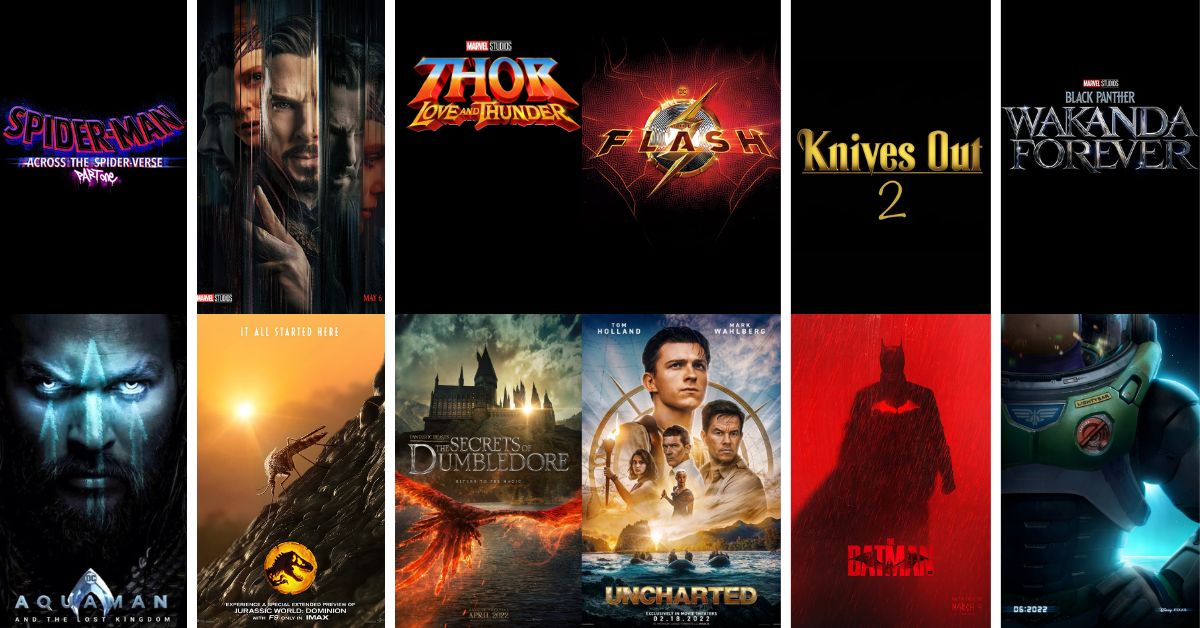 21 Most Anticipated Hollywood Movies Coming in 2022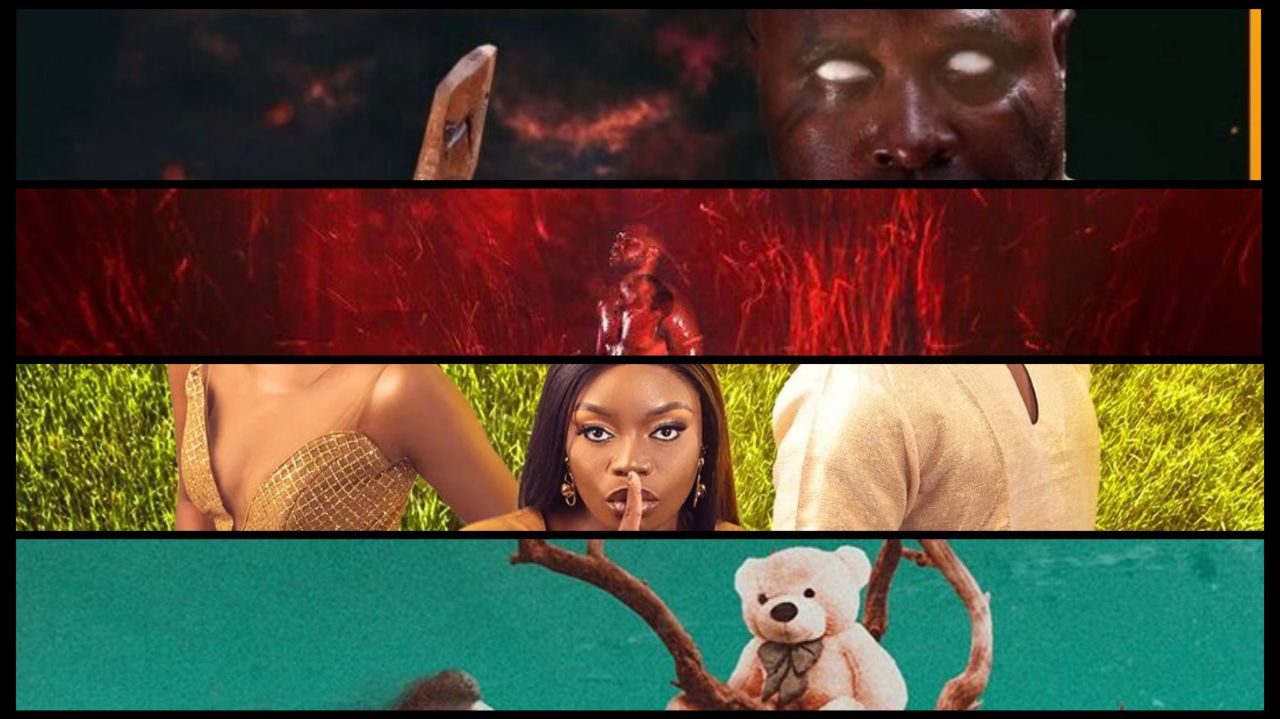 The Best Nollywood Films of 2022, So Far
---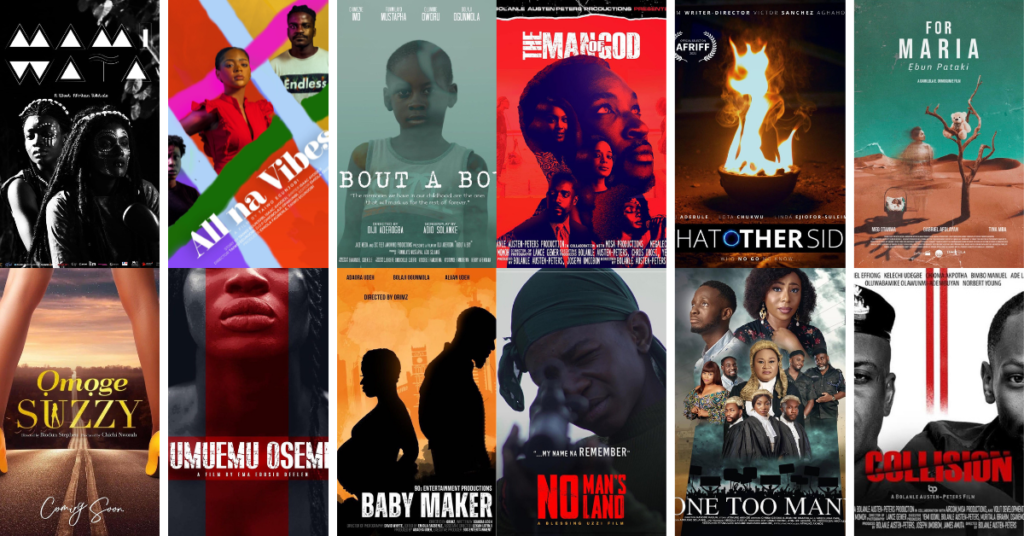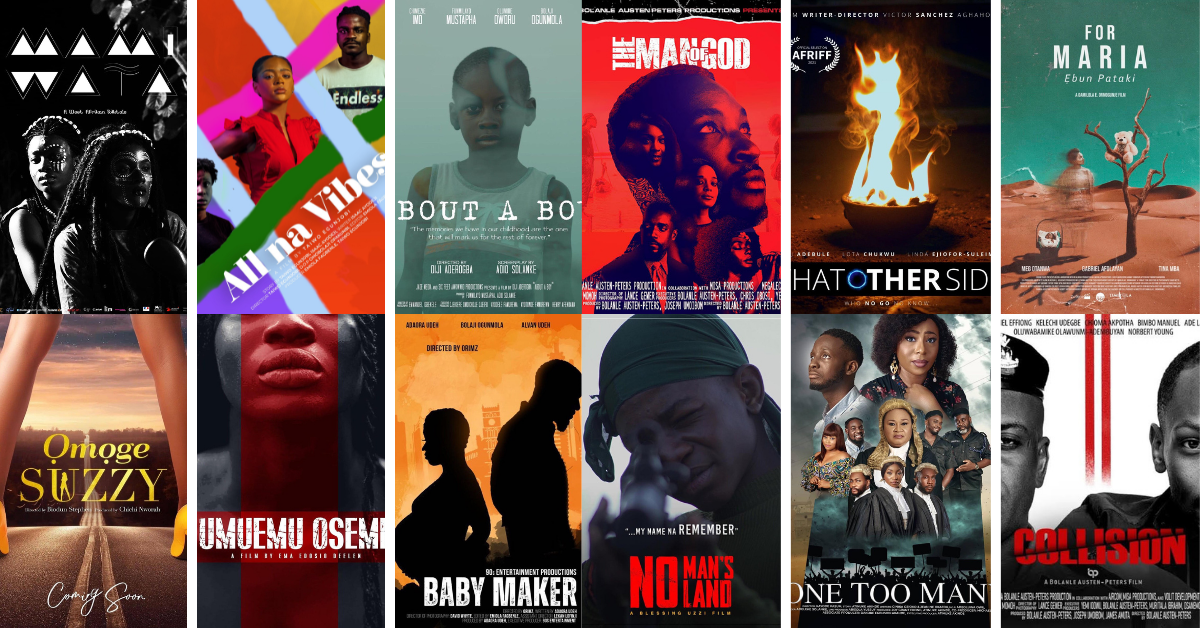 Here is a list of Nollywood movies to expect in 2022.
Excluding title(s) with confirmed/expected dates, the rest has been listed in alphabetical order.
For Maria Ebun Pataki / On Netflix on January 16
The miracle of birth and the bond of a mother to her new child are rosy topics that usually lead to a new chapter in a woman and couple's life, but what happens when some instances do not stick to this status quo? As an indie filmmaker, Director Damilola Orimogunje explores the sad reality of postpartum depression in his captivating story, which has already screened at a number of festivals all over the world. Meg Otanwa plays the perplexed new mother, Gabriel Afolayan plays her worried husband, and Tina Mba plays his baffled mother. We have seen countless happy endings with a newborn's fist around the happy mother's finger and the audience should be excited to see this very real, and different approach, a solemn drama that nabbed 6 AMAA nominations in 2020 and screened at Nollywoodweek Festival 2021.
Collision Course /
Collision Course is a heart-thumping story told in 24 hours that dives deep into the lives of a law enforcement agent and a frustrated young, aspiring musician with the infusion of some rogue elements. Cast members include Daniel Etim-Effiong, Kelechi Udegbe, and Chioma Akpotha. Directed by Bolanle Austen-Peters and written by James Amuta, it would be the first mainstream production to tackle the subject of police brutality in Nollywood. Collision Course was the closing film at AFRIFF 2021, with Kelechi Udegbe winning the best actor award. According to an IMDb listing, Collision Course is set for a February 14 premiere.
About a Boy /
A writer on a deadline thinks he's found a muse when he meets an interesting woman. He develops a relationship with her but the reality isn't exactly as they both think. About a Boy, written by Adio Solanke and directed by Diji Aderogba, won the audience award at NollywoodWeek festival 2021. It stars Chimezie Imo, Olumide Oworu and Mustapha Funmilayo. A wider audience release can be expected in 2022.
All Na Vibes /
Ah! Teenage years. Puberty, anger, acne, ambition, and just a ton of hormones honestly. At this age, parents think all we should sit around doing is reading and thinking wisely about our future. But in Taiwo Egunjobi's sophomore feature-length co-written with his frequent collaborator Isaac Ayodeji (Dwindle), newcomers, Tolu Osalie and Tega Ethan, alongside Molawa Davis's character are going to be out taking extracurricular lessons from life on sex, drugs, and even a hitman. Did we already mention there's a hitman in this? All Na Vibes screened at Nollywoodweek Festival 2021.
All the Colours of the World; Are Between Black and White /
Almost nothing has been disclosed yet about All the Colours of the World; Are Between Black and White, but the title is intriguing enough. The movie which seems to have been shot in black and white is directed by Tunde Apalowo. It sees Damilola Orimogunje (For Maria Ebun Pataki) take the producer's chair and David Wyte as cinematographer. After 13 days of filming and over a year of planning, it is currently in post-production. It stars Tope Tedela, Riyo David, Martha Orhiere, and Uche Chika Elumelu. There are chances this indie film would be screened at a festival before it becomes available to a wider audience.
Baby Maker /
We have seen a teaser video and posters, but not much has been released about the plot of the film. Baby Maker is directed by Orimz, and stars Kunle Remi (A Naija Christmas), Adaora Udeh (who also doubles as the screenwriter), Alvan Udeh and Bolaji Ogunmola in a story about 31-year-old Nasa (Adaora Udeh). Nasa is advised to conceive after her myomectomy procedure. Pressured, Nasa decides to have a child with her best friend, Mofe (Kunle Remi). IVF fails but the natural way works with Mofe. Emotions rise when Nasa eventually conceives and they are on the verge of ruining their long-time friendship. This is another indie film that there are chances of catching during its festival run before it opens to a wider audience.
---
Related: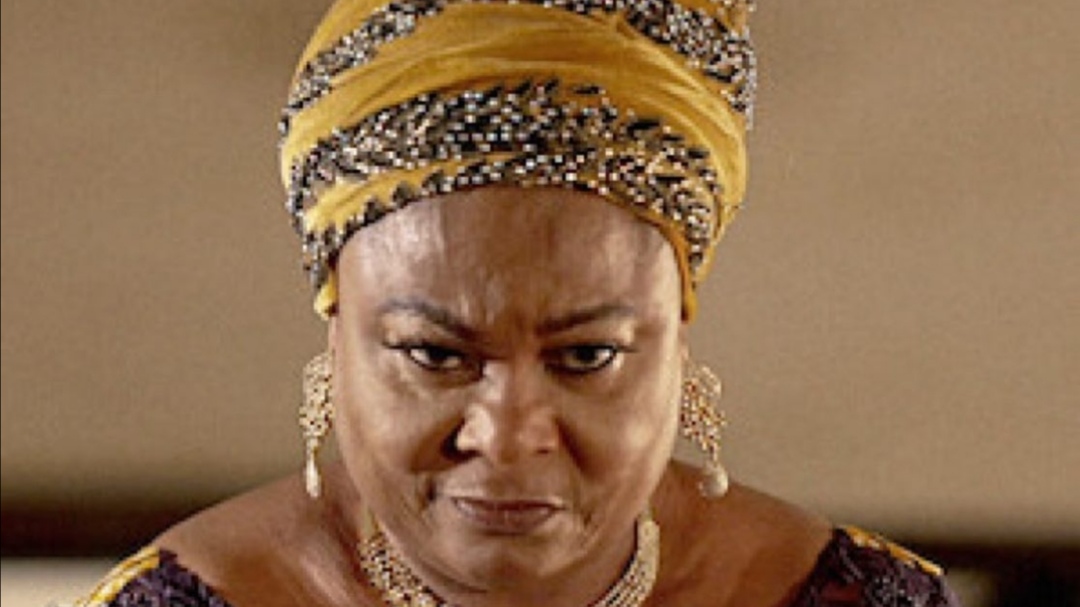 The Biggest Revelations from King of Boys Documentary, 'The Making of a King'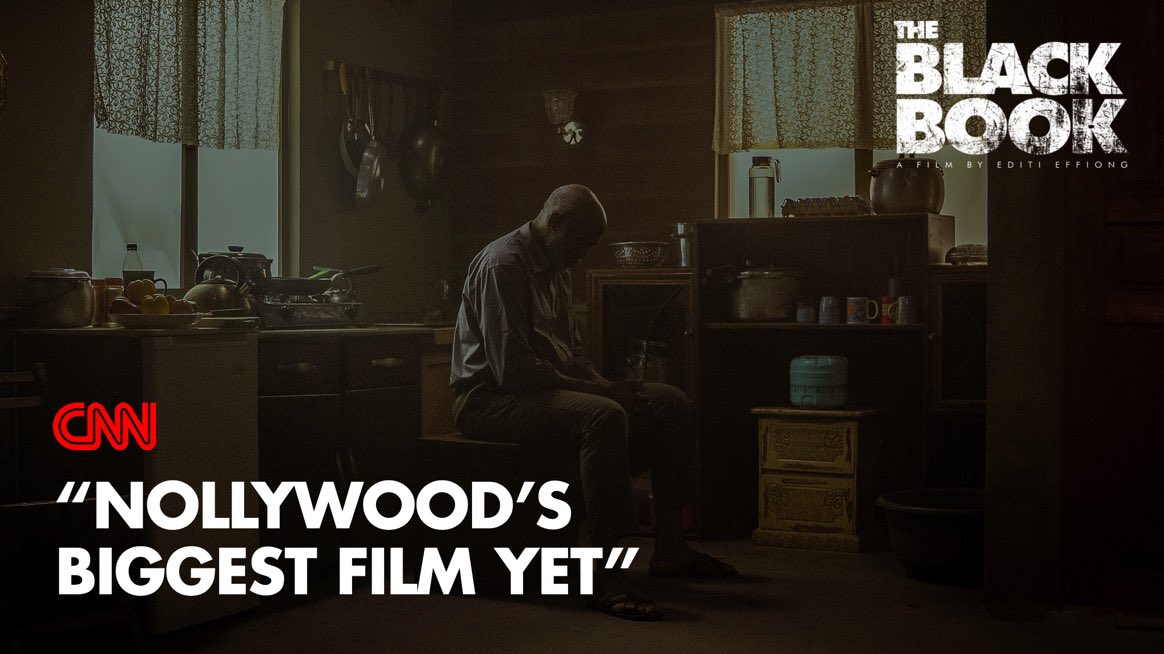 Editi Effiong Discusses his Directorial Feature-Length Debut, 'The Black Book', Nollywood's Million Dollar Budget Project
---
Blood Covenant /
Details are unknown about Blood Covenant; it is set to be in cinemas this year, and debut on Amazon Prime Video after its theatrical run. In this Inkblot Productions film, Fiyin Gambo sits in the directorial chair working with a script co-written by Chiemeka Osuagwu and Naz Onuzo. Blood Convenant stars Chimezie Imo, Shalewa Ashafa, Bolanle Olukanmi, Tobi Bakre, Uzor Arukwe, Shawn Faqua (Soole), Ufuoma McDermott, Omowunmi Dada, Demi Banwo and Erica Nlewedim. Despite the tightly wrapped details, the title might already provide some hints.
Blood Sisters /
In this drama-thriller, Kemi (Nancy Isime) accidentally kills Kola, her best friend Sarah's (Ini Dima-Okojie) abusive fiance on the day of their traditional wedding. Their decision to cover the death up triggers a series of unfortunate events. Other cast members include Ramsey Nouah ('76), Kate Henshaw (Chief Daddy 2), Deyemi Okanlawon (Swallow), Gabriel Afolayan (Gone), Daniel Etim-Effiong, Demi Banwo and Genoveva Umeh (One Lagos Night). The Netflix original, produced by EbonyLife Studios, completed shooting in late 2021. A release is expected sometime in the first half of 2022.
Crushed Roses /
Details of this "saga of an undefined relationship" directed by Taiwo Egunjobi (In Ibadan) are mostly unknown. It is, however, the first part of an anthology, and a novelette adaptation from this indie filmmaker. The film stars Tolu Osalie and Temiloluwa Fosudo (In Ibadan) You can find more details in our listicle of Nollywood's history of book-to-film adaptations.
Death and the King's Horseman /
Based on a historical incident, Elesin, a Yoruba King's horseman, is prevented from committing suicide by the British colonial authorities. This adaptation of the original play by Wole Soyinka was announced to be produced by EbonyLife and released through Netflix. It is directed by Biyi Bandele (Half of a Yellow Sun), who has made a single cast announcement on his Instagram page, naming Brymo as Olohun Iyo, the king's praise singer. The other known cast members include Omowunmi Dada and Deyemi Okanlawon (Swallow). The 1940's set and costume design of this Netflix film are looking very promising.
Den of Snakes /
Potentially a prequel to King of Boys and originally teased as a Christmas 2021 project, this secret Kemi Adetiba project is expected to premiere this year. A confirmed cast member is Taiwo Ajai-Lycett, who stole scenes in her brief cameo in the Netflix limited series. In another potential KOB-universe project, the filmmaker has recently teased a continuation of Eniola Salami's story on her Instagram page under the hashtag #KOB3Way.
Gangs of Lagos /
 Tobi Bakre, Adesua Etomi and Chike are going to give us a best friend trio in Jade Osiberu's Gangs of Lagos. The action thriller is going to follow the lives of these best friends as they navigate the streets of Isale Eko. A member of the Ikorodu Bois and Pasuma are set to appear in this Osiberu-directed film for Greoh Studios.
Jolly Roger /
With very limited details available, The Walter 'Waltbanger' Taylaur film follows Brume (Daniel Etim-Effiong) in a noir that is a mix of crime, romance, thriller, and dark humour. It also stars Toni Tones (KOB: The Return of the King), Deyemi Okanlawon (Swallow), Tina Mba, Toyin Oshinaike, and Frank Donga (One Lagos Night). Walter Taylaur most recently directed episodes of Netflix's legal drama Castle & Castle.
---
Related: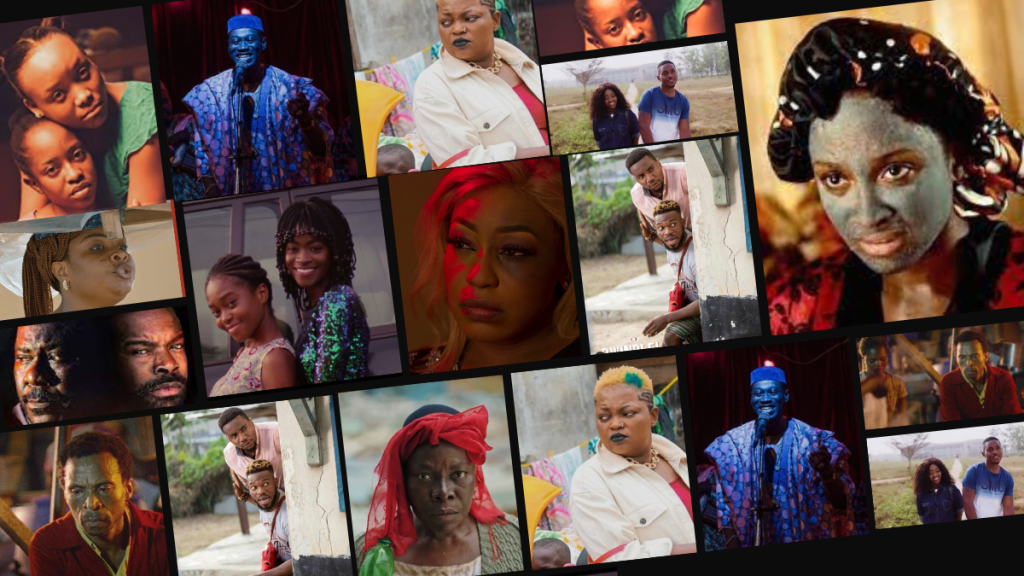 The 10 Best Nollywood Movies of 2021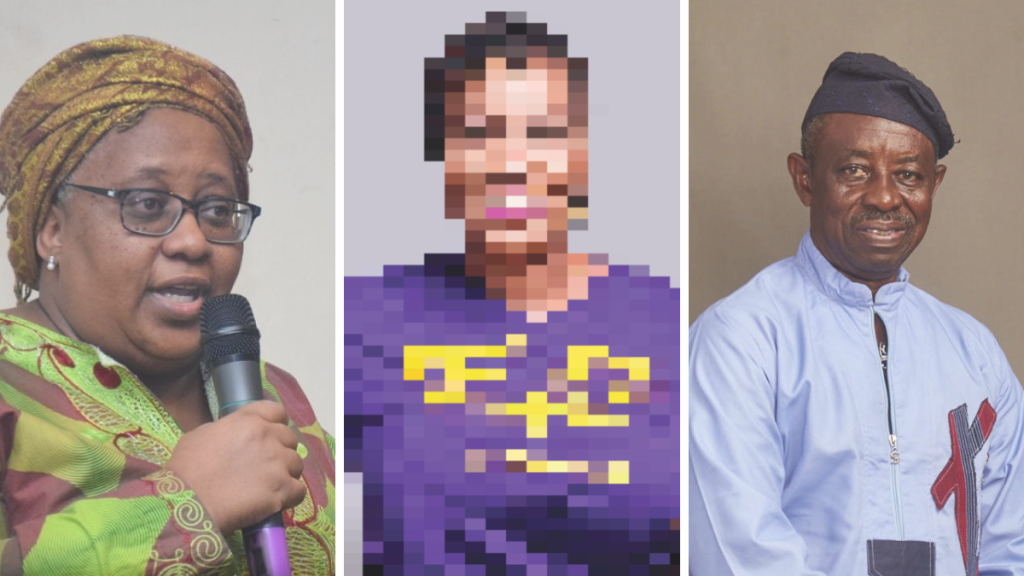 Best Nollywood Directors in 2021
---
Mami Wata /
Mami Wata has been a long time coming since it was first announced by C.J. 'Fiery' Obasi (Juju Stories) in 2016, and though not much is known or has been heard about the film, we at least know it is based on the West African folklore creature, the mami water, and that it is currently in post-production. In anticipation of the film's release in 2022, we now have a poster and series of first-look images; Uzoamaka Aniunoh (Ponzi) will play Zinwe, the film also stars Emeka Amakeze (as Jasper), Evelyne Ily Juhen (as Prisca), Rita Edochie (as Mama Efe) and Kelechi Udegbe (as Jabi). Mami Wata is yet another horror-styled B/W fantasy thriller from one of the indie directors behind Juju Stories.
Man of God /
Samuel Obalolu (Akah Nnani) leaves home after he is scarred by his father, Pastor Josiah Obalolu (Jude Chukwuma). His soul is torn between three women trying to win his heart and his love for God, money and his resentment for his father. The dramatic story is loosely based on the Prodigal Son's story and is directed by Bolanle Austen-Peters. The cast also includes Osas Ighodaro, Mawuli Gavor (Chief Daddy 2), Dorcas Shola Fapson, Eucharia-Anunobi Ekwu and Patrick Doyle.
No Man's Land /
Plot details are still mostly unknown but the story is returning to the street, to tell a story about the street and for the street with Femi Branch, Sola Sobowale (Gold Statue), Omowunmi Dada and Seun Kuti in the cast. One thing we do know is that we are already feeling really bad for AY, set to be played by one of many newcomers, Waris Rasheed. No Man's Land is Blessing Uzzi's debut as a feature director.
Omoge Suzzy /
Directed by Biodun Stephen (Breaded Life), Omoge Suzzy is "a beautiful comedy story" reuniting one of the top directors of 2021 with our best performer of 2021, Bimbo Ademoye, who plays Suzzy in the film. Ademoye describes it as "nothing short of humour". Scripted by Xavier Ighorodje for Giant Creative Studios, Nollywood is no stranger to this genre and viewers can be ready for another addition to the collection. Other stars include Bolanle Ninolowo, Debo Macaroni, Uzor Arukwe and Toyin Abraham (Prophetess).
One Too Many /
In One Too Many, we see Dakore Egbuson-Akande (Castle & Castle) as a mother who while trying to save her son from the corrupt system, has to face her past. It is an emotional story directed by Kayode Kasum (Ponzi, Soole). The film, which was shot in Ibadan, also features names like Jide Kosoko, Omowunmi Dada, Chimezie Imo, Tope Tedela, Kelechi Udegbe, Funsho Adeolu, Temiloluwa Fosudo (In Ibadan), Gold Ikponmwosa (One Lagos Night) and the late Rachel Oniga (A Naija Christmas).
RISE /
This Giannis Antetokounmpo and the entire Antetokounmpo family's biopic is set to premiere on Disney+ in 2022. The film follows the story of the Antetokounmpo family that produced three NBA champions. Real-life brothers, Uche and Ral Agada, are going to play brothers, Giannis and Thanasis Antetokounmpo respectively. It is directed by Akin Omotoso (The Ghost and the House of Truth) and also features Lala Akindoju (Eyimofe), Dayo Okeniyi and Yetide Badaki as cast members. Release date remains unannounced.
Shanty Town /
Shanty Town is a crime thriller that aims to tell us what really goes down in a ghetto. This is another journey of Nollywood with this subgenre and it promises to be spiritual and mystical. In this Giant Creative Studios production written by Xavier Ighorodje and Donald Tombia, we have a lead named Scar, played by Chidi Mokeme. Other stars include Zuby Michael, Ini Edo (Chief Daddy 2), Nancy Isime, Nse Ikpe Etim (King of Boys: The Return of the King), Uche Jombo, Ali Nuhu (Amina), Sola Sobowale (Diamond Ring) and Mercy Eke.
Tarella /
Set in the mythical Kingdom of Akkaya, Prince Nosa and Tarella, played by Timini Egbuson (Ponzi) and Okawa Shaznay, must overcome numerous obstacles in their quest for Happy Ever After in Lolo Eremie and Kayode Kasum's Tarella. We've all seen countless remakes of the Cinderella story and viewers should be excited to see how the African Cinderella Story will do with this trope. It stars Richard Mofe-Damijo (Christmas in Miami), Ummi Baba-Ahmed, Nengi Hampson, and Gideon Okeke.
---
Related: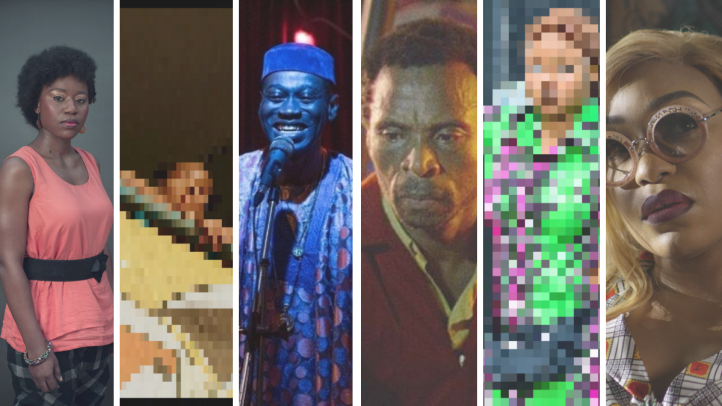 Best Nollywood Actresses and Actors in 2021
---
That Other Side /
Uyi (Baaj Adebule), a 'reformed' hustler desperate to raise an amount of money, returns to his hometown Benin City and finds himself trapped in a warehouse with his estranged best friend, a corpse, his pistol wielding girlfriend, a witch doctor and a bag full of money. The fantasy-thriller film, written and directed by Victor Sanchez Aghahowa, also stars Lota Chukwu as Jasmine 'Jazz' Idehen, Linda Ejiofor-Suleiman and Philip Asaya. That Other Side screened at AFRIFF 2021.
The Black Book /
Editi Effiong is making his feature directorial debut with this film, The Black Book, about a father who is looking for justice after his son was killed. Not much else is known about the film but it stars Richard Mofe-Damijo (Christmas in Miami), Ireti Doyle, Denola Grey (Day of Destiny), and Femi Branch. The Black Book, produced by Effiong's Anakle Films, was made possible by a million-dollar budget, the first of its kind in Nollywood, and it boasts being the most logistically advanced adventure film in the industry.
The Stone Drew Ripples /
In another health-related film directed by Damilola Orimogunje (For Maria Ebun Pataki), this film tackles sickle cell syndrome. Based on set images, Meg Otanwa (Soole) is reuniting with the director on this project. The director, who discussed his recurring themes in an interview with us last year, looks to tackle social issues in his works and viewers can look forward to how he delivers in this unusual story.
Umuemu Oseme (The Sins of My Father) /
In Umuemu Oseme (The Sins of My Father) we follow a seamstress, Otiti (Gina Castel) who takes care of her ill father who abandoned her as a child. The cast also includes Charles Etubiebi, Tunde Daniels, Chimezie Imo and Racheal Enem Issac. It is directed by Ema Edosio Deelen (Kasala!) and co-written by Chijioke Ononiwu and Ema Edosio Deleen.
Did we leave out any? Which of these titles are you most looking forward to? Share your thoughts in the comments section or on our social media accounts.
Keep track of upcoming films and TV shows with Google calendar.
Updated with names of some attached screenwriters. (15.01.2022)