Editor's Notes: Beyond the commercial theatrical options, there are some film events that try to bring film lovers together to enjoy the communal exhibition of a movie. In this monthly series, titled The Tentmakers, we will interview the minds behind such collective viewing in Nigeria, in order to document their origin stories, their thoughts on the current state of cinema and other related details that capture their events. They are the tentmakers, boosting the theatrical spirit and cinema culture however they can under tight budget, low costs and periodic events.
The previous issues are available here.
---
In an era where digital streaming services have become the go-to choice for film entertainment, some resilient individuals and organizations continue to emphasize the need for communal film screenings. Among these dedicated torchbearers is Movie in the Park, an outdoor event committed to rekindling the communal spirit of cinema culture in Nigeria. Movie in the Park brings people together under the open sky in busy cities like Lagos, Abuja and Ibadan, transcending the allure of private screens and solitary viewing. Starlit skies and community bonds are priorities to this organisation, and the love for cinema refuses to be dimmed.
In this exclusive interview with founder and curator, Ihechi Opara, we delve into the challenges and triumphs of Movie in The Park. We also uncover insights from the visionary as he sheds light on the cultural significance of gatherings and the process of securing funding for their cinematic endeavors.
---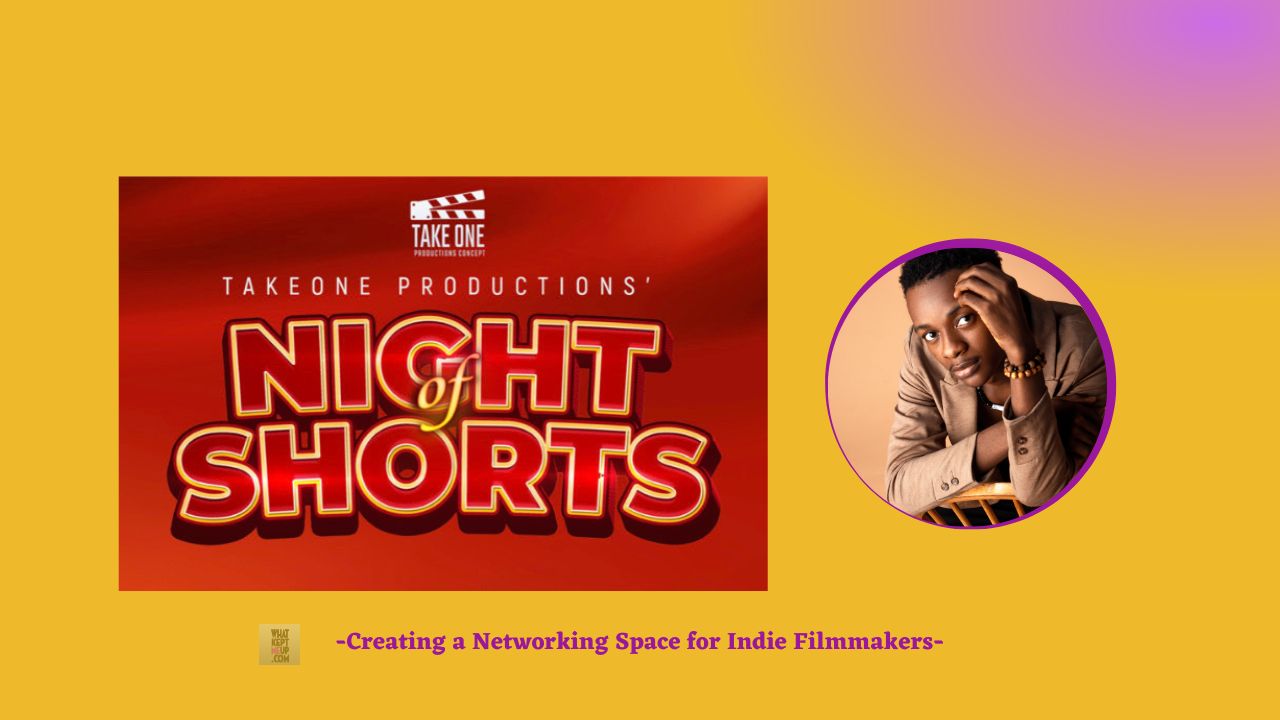 The Tentmakers: Night of Shorts Edition Featuring Founder Heavens Obule (Creating a Networking Space for Indie Filmmakers)
---
What did you have in mind when you started Movie in The Park? What were the circumstances that led to its conception and birth?
I just wanted to give Nigerians a different cinematic experience. I wanted them to be able to watch movies outdoors with their friends and families, which is different from what they usually experience when watching movies in the cinema.
What are the core goals of Movie in The Park? And how have you been able to carry them out?
What Movie in The Park is about is giving people a unique bonding experience through movies, food, and music. This experience is for friends, families, and lovers to be able to bond in a relaxed and family-friendly environment. Above all things, we are very heavy on affordability. Affordability also comes into play in that people are able to get the other things that come with these tickets.
What challenges have you faced since its inception in February 2022?
Movie in The Park is an outdoor experience, so the major challenge we have is the weather. Even weather forecasts can't accurately predict what the weather is going to be like. We come out and just hope that it doesn't rain.
Sponsorship is not really an issue. We only had this issue in the first edition, and from then, we've had brands reach out and ask to sponsor.
Your outdoor events have been held in Lagos, Abuja, Ibadan. Is there any other location you hold these outings?
Movie in The Park is not particular to any state. So far, we've only been in Abuja, Lagos and Ibadan. We plan on doing two more unique states before we wrap up the year.
What is it like bringing people together, despite their busy schedules and how busy these cities might be, especially now that streaming platforms are preferred by film watchers?
It's always a good feeling coming to the park and seeing a multitude of people just seated with their mats and sheets/blankets to watch a movie. Of course, there are Netflix and a lot of streaming platforms doing great jobs. Today people are watching movies comfortably in their homes. But I still think that people yearn for a different experience to go out. They look forward to having these immersive experiences, where they can bond with their friends outside. So, regardless of how much money is being pumped into marketing by the streaming platforms, people still want to experience something different.
How would you describe the benefits that cinema culture has over streaming? Why should people gather to see films and when they could easily see it on their smartphones?
There is more excitement in watching a movie outside with a lot of people. The reaction is always fresh because watching movies with a bunch of people is more exciting. Now, imagine the experience of watching it outdoors under the stars with over 3,000 people.
What role do gatherings play as a cultural art form?
It gives movie lovers a community to interact with.
---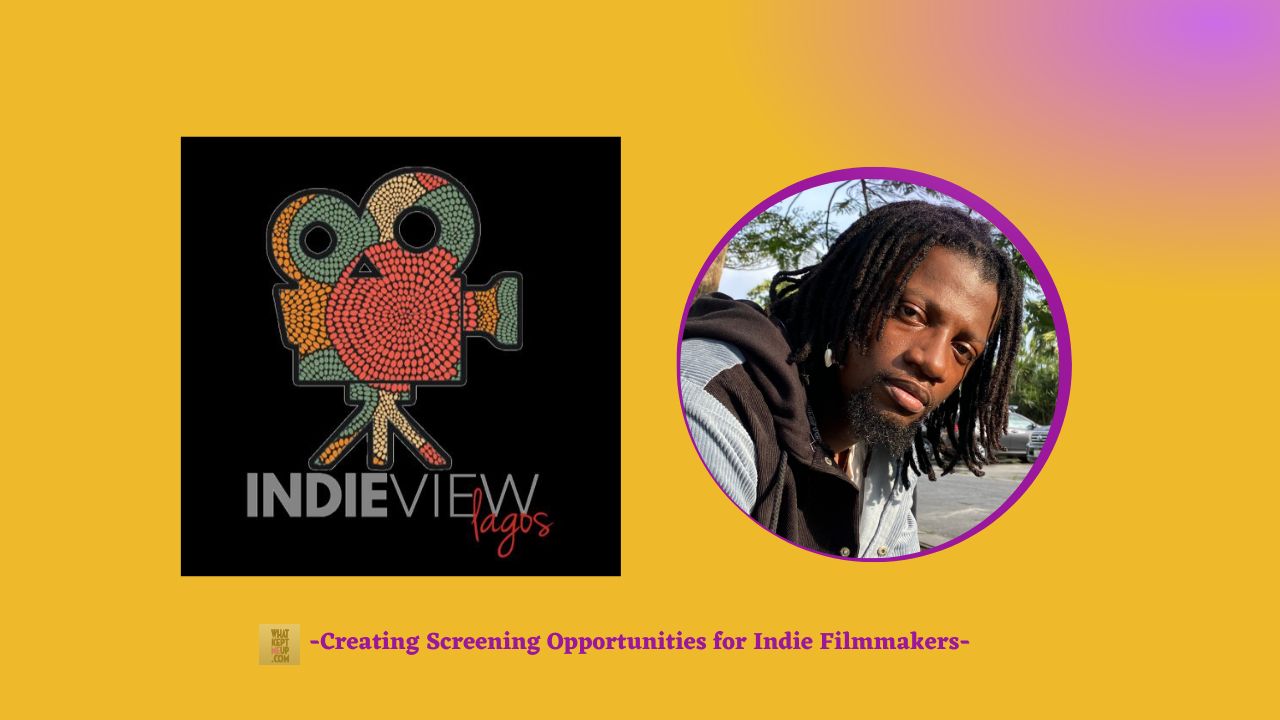 The Tentmakers: Indieview Lagos Edition Featuring Head of Operations Adesola Oni (Creating Screening Opportunities for Indie Filmmakers)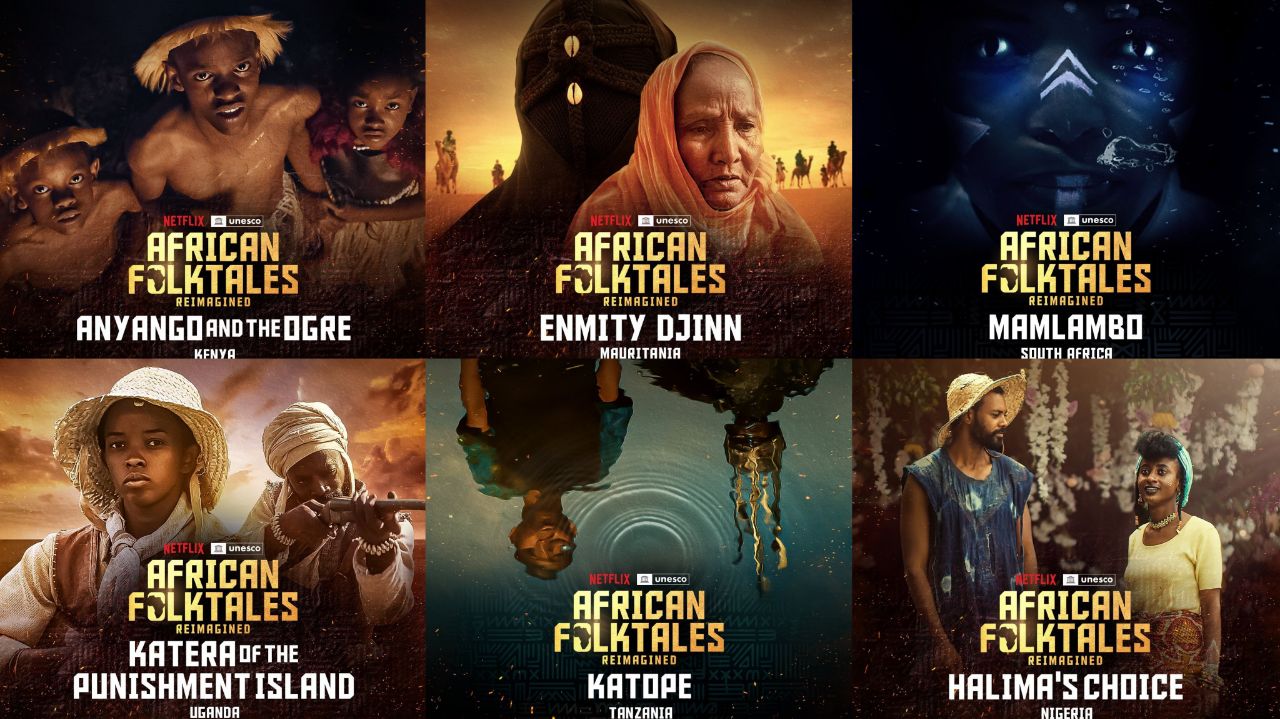 African Folktales Reimagined Short Films— Ranked
---
What is the process of getting funding for the projects and activities of Movie in The Park?
Half of the time, brands reach out to us and say they want to partner with us. The other times, we reach out to brands and those that are interested confirm.
It sounds so easy.
It does but, of course, it's not this easy. Sometimes it takes months, and sometimes it's weeks of reaching out and having conversations. It depends; there's nothing set in stone.
What do you think can be done in order for Nigerians to better appreciate cinema?
We have to stop piracy and copyright infringement. It's crazy! People don't regard these things a lot. It really extends to intellectual property. People spend so much time making movies and somebody just goes to pirate them. You need the required fees for these things. So if we're able to curtail this, people would appreciate cinema culture better.
What roles do Nigerian filmmakers have to play in cinema culture?
Well, they have to make the movies. Right now, they are making good movies. We need better and more thought-out movies with good production. They are doing very well at this. You can't blame the filmmakers for the piracy; the only thing they can do is be more cautious and try to bring the perpetrators to the know. They are doing their own part, which is putting out the movies.
Why should filmmakers have cinematic experiences in mind even before making their films?
You want to put out a good movie and tell a good story. You don't have to always think about if it's going to end up on a streaming platform or the cinemas. Most of the time, some people think that streaming platforms would pay them more than the cinema. It depends on what the producer is going for, really. What is most important is they are putting out a good story–be it in the cinema or streaming platform. Let the product be good.
What needs to be improved about Nollywood's storytelling for an improved storytelling experience?
Of course, there's always room for improvement. Everyone keeps getting better as the day goes by, and Nollywood still has a lot to do. There are a lot of producers doing A-list jobs. Many of them are still very below par, in terms of production. So there's room for improvement for these guys, even the ones we think are doing great jobs. The plot, production, cinematography and sound effects are areas we can definitely do better.
What was your last best cinema experience?
I enjoyed watching Brotherhood by Jade Osiberu. Even when I watched it outside the cinema, it was still cool. I enjoyed it better in the cinema with a ton of people, and the reaction from the audience was amazing.
What's one thing you would change, add or remove, in our cinemas for a better cinematic outing?
I really liked the last cinema I went to. It had this automated thing where you could recline the chairs. There was a button to push your legs upwards. I just wish more cinemas were built that way.
Great sound, too. Cinemas with blankets will also do something.
You're so particular about the comfort of the viewers
Yes, I'm particular about getting cosy and comfortable. That's how we do it in the Movie in The Park experience.
What is the selection process like for the films that you screen?
Movie in The Park always has a theme for every edition that each movie should always reflect. For example, for the last edition that we had in Lagos, we had to show movies that were made over twenty years ago in Nigeria. Of course, we contact the filmmakers and get the permission. If we have to pay for it, we do and get the licence to screen these movies.
So for every film you screen, you have to get the licence?
Yes. For every single movie that we screen, we get a copyright.
That's quite impressive. You said earlier that there is a theme for every edition. How frequent is each edition?
Last year, for example, we had six editions. I wouldn't say once in two months though, because we had one in in February, August, November, and two in December. I can't say it's every month or every two months. It's just here and there. We had one in April, and then we had one right after in Ibadan in May. We just look at our calendar and set a date.
---
You can find more information about Movie in the Park on their Instagram page.
If you organize such film gatherings and would like to be considered to feature in this series, kindly drop a short message.
Share your thoughts in the comments section or join the conversation on Twitter.
Sign up: Keep track of upcoming films and TV shows with Google Calendar.