Thrillers that have twins as the lead characters seem to always have exciting plots whether the characters are working together against a common adversary or whether they are on opposite sides. Brotherhood joins films like Sheldon Lettich's Double Impact where Van Damme plays twins separated as babies joining forces as adults to avenge their parents' death and Woo Ping Yuen's Tai Chi Master featuring two Shaolin monks embarking on radically different paths after being expelled from their temple. In Brotherhood, twin brothers Wale (Folarin Falana) and Akin (Tobi Bakre) face off on either side of the law. After witnessing the deaths of their parents at the hands of highway robbers, their lives take drastically different trajectories as Wale joins the police force and Akin becomes a full-blown criminal, drama ensues as their activities inevitably make their paths cross.
---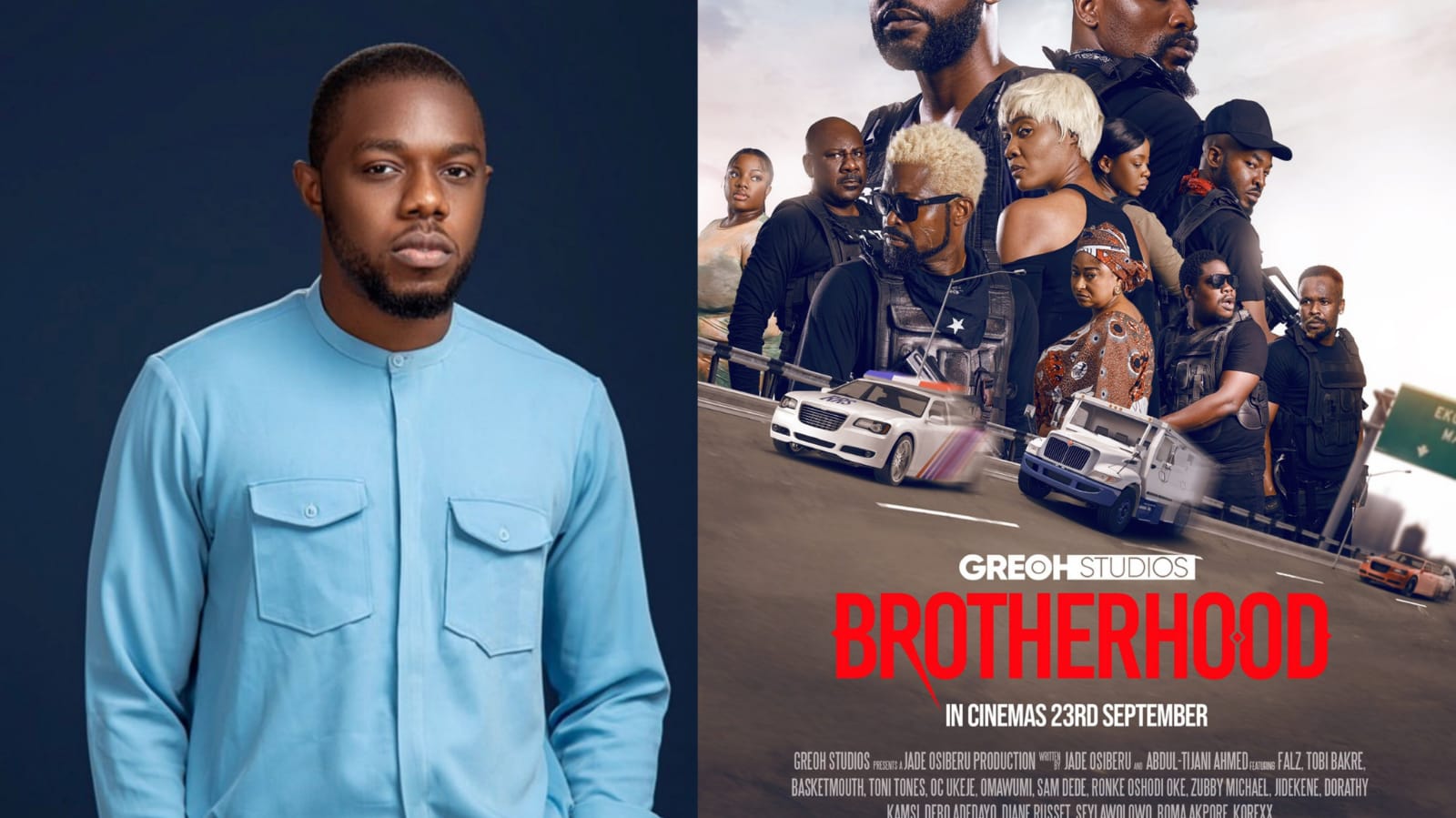 6 Questions with Abdul Tijani-Ahmed: Co-writing 'Brotherhood', Importance of Set Visits and Writing Without Restraints for a Blockbuster
---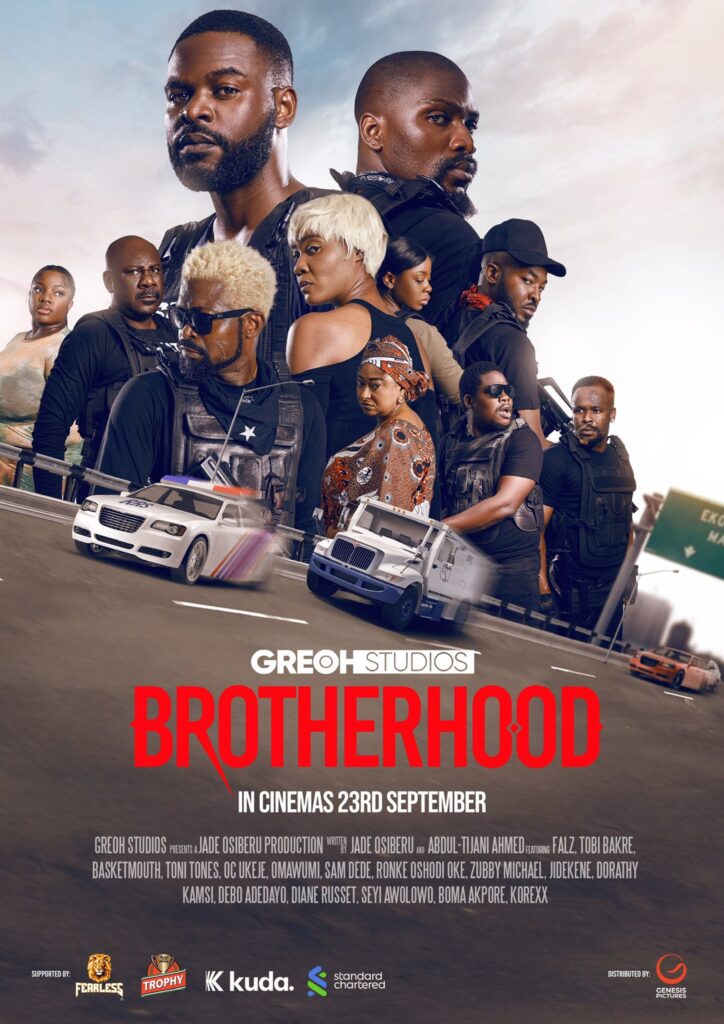 Brotherhood is a high-level heist film with a lot of action (you should definitely leave your kids at home for this one). The film moves at a slow and steady pace that shows that the director knows what he was doing albeit too careful. While a lot of the action sequences are fairly well executed, one can't help but feel like the sequences look too slow and overly choreographed. These sequences, although exciting to see, seem unnatural at times and lack the intensity that is the nature of these types of film. Brotherhood goes in hard on aesthetics, we see explosions, blazing guns, and high-level heist operations that involve a whole lot of violence and gore (again, so much blood) and they could have done better with the CGI as the blood splashes are reminiscent of old Nollywood movies.
The plot of Brotherhood, while exciting, does not reach its potential. The under-exploration of the plot details might have been due to a focus on the thrills. The infusion of Yoruba in the dialogue is a good move that helps the actors deliver their lines more naturally. It was great to see them code-switching as the situation fit to better pass across their message. The script uses simple natural dialogue although there are some cheesy lines that ruin the mood of the film towards the end. It is hard to pinpoint the primary details of the main plot; is it the relationship of the brothers that seems to take a backseat when the heist operations come up. The brotherhood is not fully explored as their backstories are barely portrayed and only revealed in short conversations that spill only a little, leaving huge gaps in the story that we have to fill with our imaginations. A short montage showing their childhood lives and the reasons they have chosen their respective paths would have sufficed or a confrontation between both brothers where they reveal these details in their dialogue.
---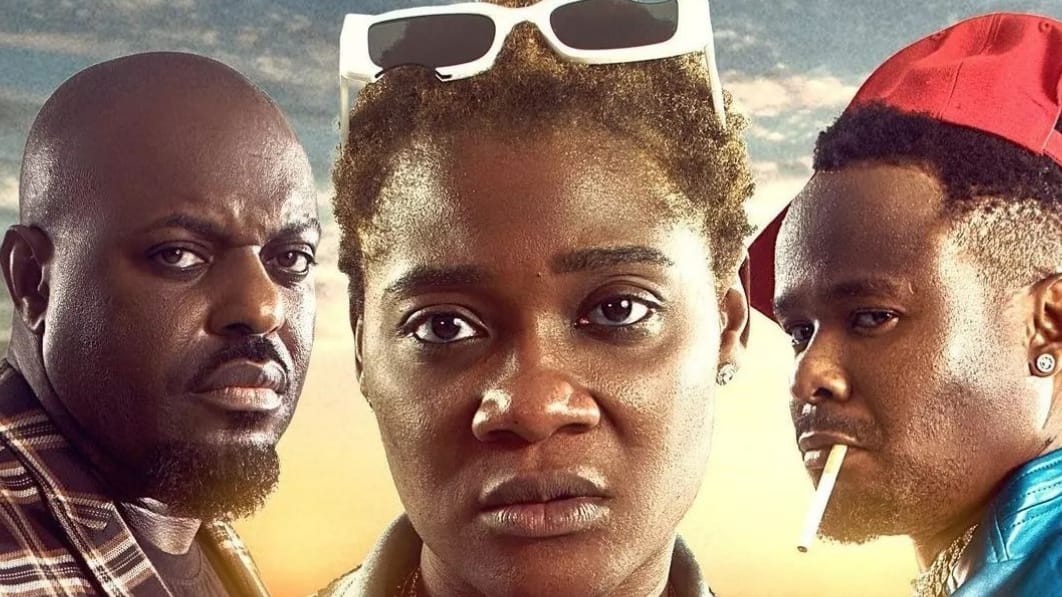 'Passport' Review: Questionable Gaps Halt Mercy Johnson's Enjoyable Performance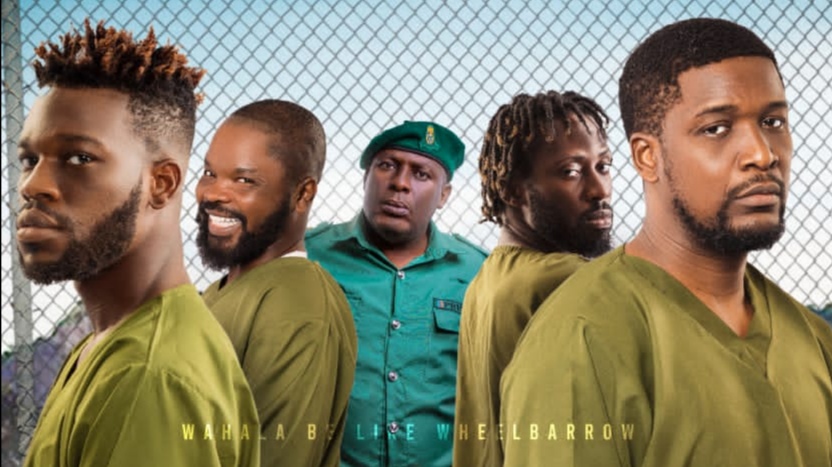 'Inside Life' Review: Tope Adebayo Presents the Nigerian Condition in Psychological Dramedy
---
We are made to know that the reason Akin chose his path is probably as a result of sacrifices for Wale and the only reason we are given for Wale is that he chose to do better as he insists to their aunt (Ronke Oshodi Oke). But their disdain for each other is shown in the way they interact as they heartily refer to each other derogatively as "Olopa" and "Odaran". Some details of the plot could have been better handled to make it wholesome and exciting, for example, Akin is referred to as the brains of operations of the team and comes up with plans for their operations, but we do not see these plans; it is also surprising that the gang forgets an arrested member when he is a significant member of the team (plus they needed all the hands they could get).
The cast of Brotherhood give enjoyable performances. By delivering efficient acting performances, Falz (Quam's Money), Tobi Bakre (The Blood Covenant), and Basket Mouth get the job done, most especially Ronke Oshodi Oke (Prophetess) who gives the most natural performance of all in her small but important role. Also enhancing the film experience of Brotherhood is the cinematography, aiding the storytelling, avoiding unnecessary shots and delivering beautiful frames.
Brotherhood, although lacking in intensity, still manages to be a fairly exciting crime thriller. One can't help but wonder if it would have been a better film if they had been more daring as it seems like too much mechanical care was taken not to make mistakes and the film ends up largely underwhelming. Brotherhood, proving to be ambitious, skirts the edge of brilliance but is unable to attain it.
Brotherhood is currently streaming on Prime Video.
Rating: 5.9/10
Share your thoughts in the comments section or on our social media accounts.
Sign Up: Keep track of upcoming films and TV shows on your Google calendar.
Side Musings
Greedy policeman.
Greedy armed robbers.
Competence and incompetence of the police shown simultaneously.
Where are the breasts Ronke Oshodi was talking about??
What a ring.
Romance.
When a man knows he knows, abi she don carry belle?
Yoruba women, sigh?
All the robbers have good aim??
We can still sort this out?‍♂️
Update (27/09/2022, 11;13am): In the last paragraph, 'underwhelming' replaces 'uninspiring'.