YOU is an American psychological thriller series on Netflix that follows Joe Goldberg, a disturbed young man who, on his quest to find and keep love, and will do almost anything from stalking to cold-blooded murder. The fourth season was released in two parts on February 9th (episodes 1–5) and March 9th (episodes 6–10). The show stars Penn Badgley in the lead role as Joe Goldberg, Tati Gabrielle (Marienne), Victoria Pedretti (Love Quinn), and Elizabeth Lail (Guinevere Beck) as returning cast members, and a troupe of new faces such as Charlotte Ritchie (Kate Galvin), Tilly Keeper (Lady Phoebe), Amy-Leigh Hickman (Nadia Farran), and Ed Speleers (Rhys Montrose), among others.
---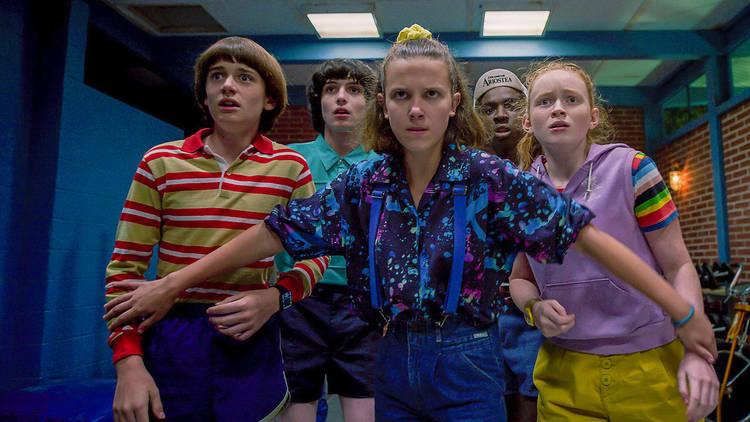 How The Duffer Brothers Tackle Fear in 'Stranger Things'
---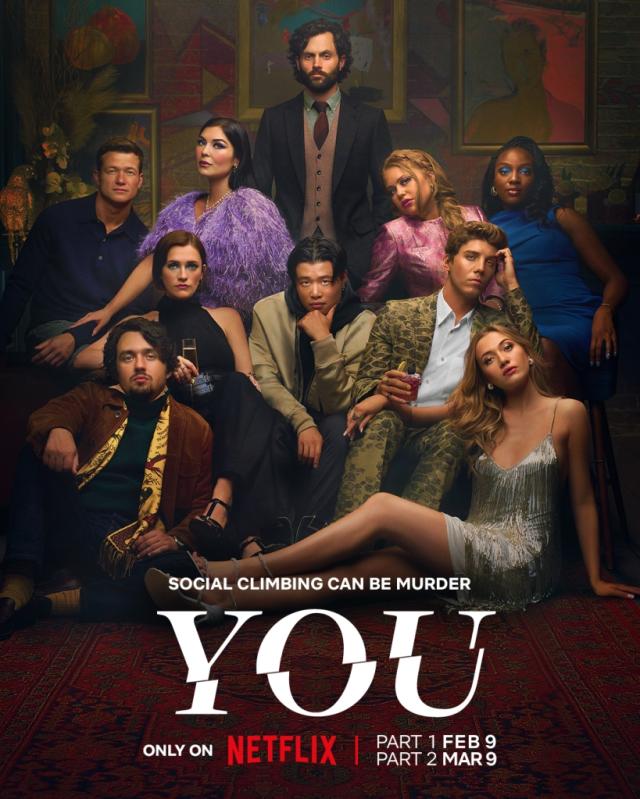 This latest season scores highly among critics, with most praising the cast performances while faulting the logic of the plot. This review highlights some of the best bits that made fans happy they returned and the worst parts that made others wish the show had already ended.
Warning: massive spoilers for YOU season 4 parts 1 and 2. Don't worry if you haven't seen it yet. Bookmark this page and return to it after you have.
BEST PARTS
A Taste of Your Medicine
Penn Badgley is superb as Joe Goldberg, period. It's difficult to imagine the actor in anything else. Having played the obsessive stalker in previous seasons, it was entertaining to watch him return to the role with such a flawless approach. Penn masterfully embodies a man who, while trying to have a fresh start, thinks his life is finally adjusting to a state of normalcy. Unbeknownst to him, his mental health was about to take a turn for the worse. Part 1 introduced a new stalker who has his sights set on Joe Goldberg of all people, the OG of creepy stalking. This new stalker, dubbed "the eat-the-rich killer", even framed Joe for murders he didn't commit. What really makes Penn's performance standout is his depiction of the character's ordeal onscreen – Joe's surprise on finding out about the stalker, the suspicions and mental gymnastics he put himself through, chasing his own tail as he tries to reveal his enemy, the frustration on arriving at dead ends, and the shock of disappointment after learning that his latest nemesis had been right under his nose the entire time.
As you may already know, part 2 of the show had a crazy twist. It turned out that Joe's new stalker was a dark part of himself that went meta from abandonment issues and materialized. Not dropping any slack, Penn delivered yet again as this lap of the story had him navigate the character from feelings of denial to resignation and then acceptance.
Penn Badgley's nuanced portrayal of Joe Goldberg, delivered with a side of dark humour is what keeps fans of the show coming back for more and even rooting for the character, even though he is a homicidal maniac.
A Change in Scenery
Across the great pond, we are reintroduced to Joe (now going by Jonathan Moore after the events of the previous season), as he adjusts to life in London. This is a significant change from the 'soulless suburban purgatory' where we last saw him or anywhere else in previous seasons. London is more engaged, less nosy, and has a more stoic quality to it. Picket fences, playgrounds and a library are swapped for pubs, terraced apartments, and a university, all located in a city too self-conscious of its reputation. Granted, we most likely have witnessed London or a side of it in times past, either in the media or in person. Nevertheless, it takes nothing away from the fresh commentary (however brief) we get of the city from the perspective of a lustful serial killer.
Furthermore, it's not just the setting that's changed but so has Joe's personal appearance. He spotted a beard and fuller hair. What were American dad tees and jeans were exchanged for waistcoats, cardigans and braces. Sure, Joe's transition to Jonathan Moore had everything to do with evading the authorities, but that doesn't have to be the only reason. Along with keeping up appearances of being a newly hired college professor, Joe's new looks were an indicator of the character's dislike of his past self and a desire to abandon former tendencies. He was ready to inter that dark side of himself and to some extent, willing to put forth the effort to become a reformed person. Too bad his past just won't let him go, like some toxic depraved ex.
Needless to say, these changes not only assisted Joe on his journey to remission and minding his business (somewhat), but also helped ease viewers into the worldbuilding of the new season.
Nadia Deserved Better
Nadia Farran was a student in Joe's literature class. No backstory is given, but it is highly likely that this brilliant 19-year-old fended for herself better than most. Armed with a witty comeback for almost anything and a fan of whodunits, she was fine being an aspiring writer and would've been good at it if only Professor "Jonathan Moore" hadn't shown up. She wasn't perfect though, having had 'extracurricular entanglements' with another professor, Malcolm Harding (good riddance), in hopes of getting her work seen.
Nadia brought engagement and depth to the narrative. She persisted in uncovering the truth, even when it was dangerous and no-one else was looking. Her intuitive detective skills led her to Marienne and to find incriminating evidence against Joe. But how did she get rewarded? Her close friend Edward (with whom she was detecting) gets murdered on the street like a dog, for which she is framed, gets sentenced to prison and would most likely live with chronic PTSD for the rest of her life. 
Everything about the character, her introduction, execution and even demise conveyed much needed originality, intricacy, and craft that other recent characters undeniably lacked.
Social Commentary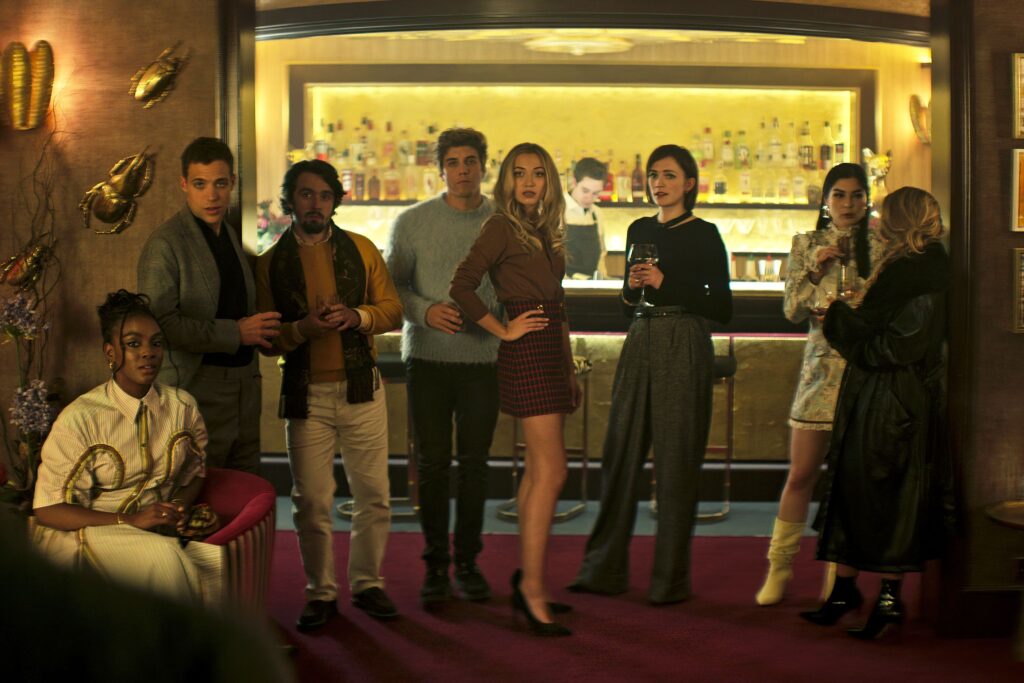 The fourth season of YOU, like its predecessors, delivered some biting social commentary on topical issues, a major one being mental health. This season cleverly demonstrates the debilitating effects of withdrawal from or acquiescence to one's usual tendencies and the aftermath on the quality of their life and that of others. However, it culminates in a ruthless and twisted take on acceptance and internalized harmony, which many won't consider positive.
Also featured in this season are themes of nepotism, egotism and vanity among aristocratic snobs who, by virtue of their station, get away with anything. Money is power, and boy, do they love to remind others and be reminded. It challenges the viewer to question; if the high and mighty are indeed above the law, won't a violent demise as penance be justified, karmic even or is that too cruel?
Also addressed is the punishment for being a good person and how decent people seldom get happy endings. You do what you can. Make a few mistakes, but nothing as abhorrent as what those monsters do. Only for you to end up being used, framed or worse, killed and buried in some plot where no one will ever find the body. Sad indeed.
It's interesting to watch as YOU does quite well in delivering a good approach to these otherwise difficult issues consistently with each new season.
---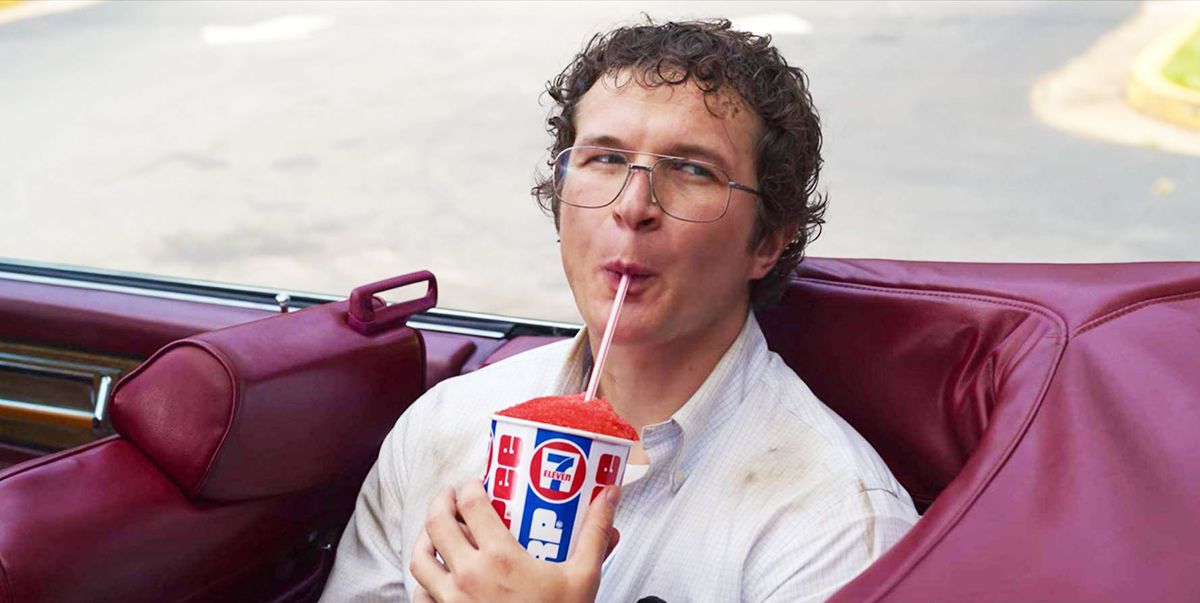 Our Favourite 'Stranger Things' Side Characters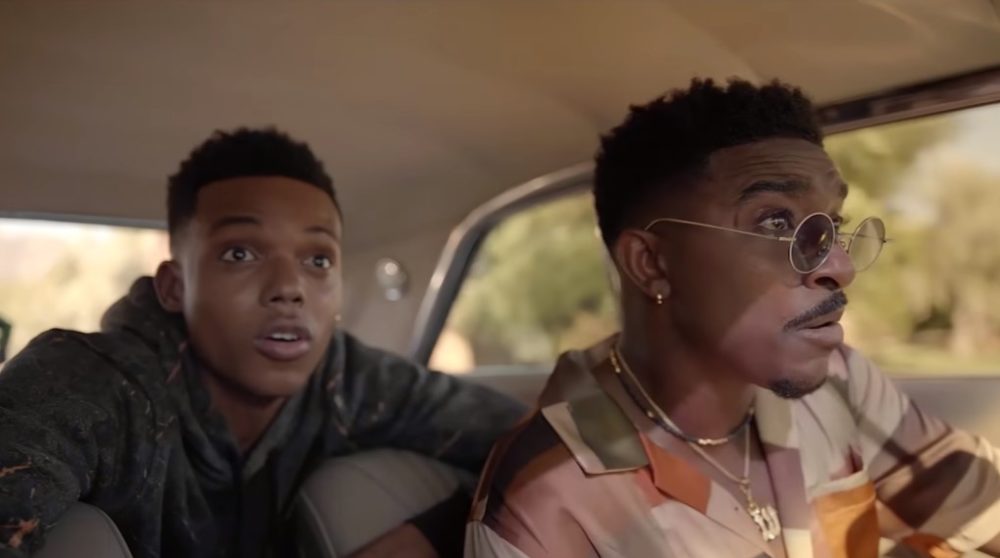 Redefining Masculinity on 'Bel-Air'— Defining Moments
---
WORST PARTS
Convenient is Convenient
The Quinns from the previous season have not moved on following Love's death, so they hire a private detective who tracks down Joe. But rather than turn him in, the PI offers him a new identity in exchange for Love Quinn's money. Surprisingly, Joe uses his new identity (as Jonathan Moore) to land a job as a literature professor on which I call BS. I'm very sure having an obsession with books doesn't qualify one to teach literature. Even as a 'last-minute hire', you'd need relevant educational background and years of proven experience (with references) to back it up, things that an on-the-whim new identity can't provide you. Maybe the identity of Jonathan Moore could get Joe working as a bartender at a club or as a librarian if he's lucky but a teaching job at a university is a stretch and rather convenient.
Also convenient is how there are no witnesses of most of Joe's crimes. Joe killed a record 7 people and disposed of them, yet not one person saw a peep. No CCTV footage, no passers-by, nothing. Even when some of the crimes were committed in broad daylight and on the open street. Guess the universe has a blind spot for Goldberg.
We can't fit every time YOU chose the easy way out by being convenient, but here's one more to cap it off. At the finale of part 2 after Kate came into her inheritance. She used her newfound influence and power to exonerate Joe so he didn't have to live in hiding anymore. The whole affair is done too quickly and occurs rather easily, or should I say, conveniently. We've mentioned the Quinns in this paragraph. What are the odds that they were going to let not-dead Joe alone? Remember the Conrads, also from season 3 who became famous by re-enacting their time in the cage? I imagine they too will have some fun insights into Joe now that he's back in town.
You Are Your Worst Enemy
At the end of part 1, Rhys Montrose is revealed to be the eat-the-rich killer. In part 2 we then discover that it's not really Rhys but a sinister side of Joe's subconscious with a penchant for murder. Let's call this unhinged manifestation Joe-Rhys. At face value, Joe-Rhys makes sense. The real Rhys had some motive for killing his wealthy friends and that was enough for the first part. Plus, the revelation also sets up a twist in part 2. And I understand that there isn't much sense to be found during a mental breakdown but even with madness, there must be some structure to it. A semblance of habit or pattern no matter how small.
Dear Joe has been plagued by dad and mom issues, multiple failed love interests, a disastrous marriage, and more than enough victims to weigh on his conscience till it broke. The list of playable options to choose from for the purpose of torturing him into embracing his murderous side is a long one. Yet, when his frantic subconscious chose to finally manifest, it picked a complete stranger with whom Joe had no previous personal connection whatsoever? Let's acknowledge what this really is, shall we. An excuse to throw out yet another cliché mediocre 'British Villain' to the already toppling pile.
Kate and Joe Do Not Match
Kate is strong, assertive, independent and confident. She may come off as snappy or disagreeable at times, but she has her life together and is one of the most stable characters this season. And it is due to these outstanding qualities that make her a bad match for Goldberg. Seriously, Kate and Joe had negative chemistry. It's not difficult to crack why this is. If this season of YOU proved anything, it's undoubtedly that Joe secretly enjoys a project. He says he wants a more stable relationship like the one with Kate, but deep down, he needs things he can be able to fix. Unfortunately, Kate doesn't come with enough baggage and has made it clear numerous times that she's no damsel in need of a knight. This makes her totally different from the other YOUs Joe had stalked into loving him in the past. Let's review.
Beck was sweet but flawed and cared too much about what others thought of her. Candace was a two-timing opportunist who didn't care enough about Joe to begin with. Karen Minty was the last sensible relationship Joe was in, but (further proving my point) Joe called it off because it felt too normal for him. Delilah, who unfortunately didn't last because of you-know-who, had serious abandonment and trauma issues. Marienne, who also makes a comeback as the cage victim this season, was a drug addict and a struggling single parent. And let's not forget the Quinn herself, Love, who needs no introduction.
Point is, Joe is a more interesting hopeless romantic when he's with someone he feels obligated to fix. Consequently, this produces better chemistry. But that's not the case this season. Rather, we get light stalking, flirting, some cat and mouse, mediocre sex scenes, and none of the cage-imprisoning-throat-gashing romance we know is signature to YOU. It's highly likely that this bland relationship between Kate and Joe, if not given some excitement, might be a problem in the upcoming fifth and final season. 
"The Lowest Form of Literature"
For a whodunit to be engaging enough to interest its audience, it must have a well-constructed complex but not convoluted plot, and be elegant enough that it followed a logical sequence of events. The characters need to be well-developed and interesting enough to keep the audience guessing while building tension and nail-biting suspense.
As a whodunit, YOU doesn't rank as high as it should. It would even seem that the lead's disinterest in whodunits generally rubbed off on the show's ability to deliver a compelling narrative. Does it follow the formula? Yes. But was it fun? Not really. Most of the characters weren't interesting enough to hold attention which means we end up not caring about them. At a point, many just stop looking for clues in the episodes and just go along with the ride. Social commentary is fine, but it fails to immerse viewers in its world thereby disengaging its audience only to recover them later.
Does it leave you guessing? Most likely. But was it fun? Again, not really. Both twists at the end of parts 1 and 2 were merely satisfactory. A better whodunit would've crafted a twist or surprise that registered with the viewer, sat with them for longer, or mesmerized them.
All things considered, YOU season 4 had its moments of brilliance, but also some low points that left fans disappointed. With Joe now in a happy place with someone who could hire minions to fix her problems, one can only wonder what new challenges our Netflix antihero would find himself in next.  As we prepare for what may well be the conclusion of this thrilling series, (unless Netflix decides to get greedy and renew for another season), fans can look forward to seeing how the story ultimately ends and hope that the writers will deliver a satisfying and memorable conclusion in the announced fifth season.
Share your thoughts in the comments section or join the conversation on Twitter.
Sign up: Keep track of upcoming films and TV shows with Google calendar.