Bold steps and chicken steps all keep the game rolling.
It seems like Ndani TV listened and gave us more screen time with Maka and Remi, oops, and No Kamal and Abiye in this episode.
The episode begins with Maka and Remi having a discussion that starts on a loving note, with breakfast in bed, then spirals into a more tensed conversation with Remi advising Maka to get a job pending till she figures out what she wants to do. Maka in turn asks Remi to understand her just as she understands him keeping their relationship a secret.  Remi finds the comparison disturbing at first but shows an understanding nature and cheers Maka up with an invitation to accompany him on a work dinner as his girlfriend, which saves the situation and all becomes well. I do understand that we all don't always have it figured out on the get-go especially as regards our career choices but in a society like ours where living is expensive, this nonchalant attitude of Maka is quite disturbing, abi am I the only one who finds it a problem.
---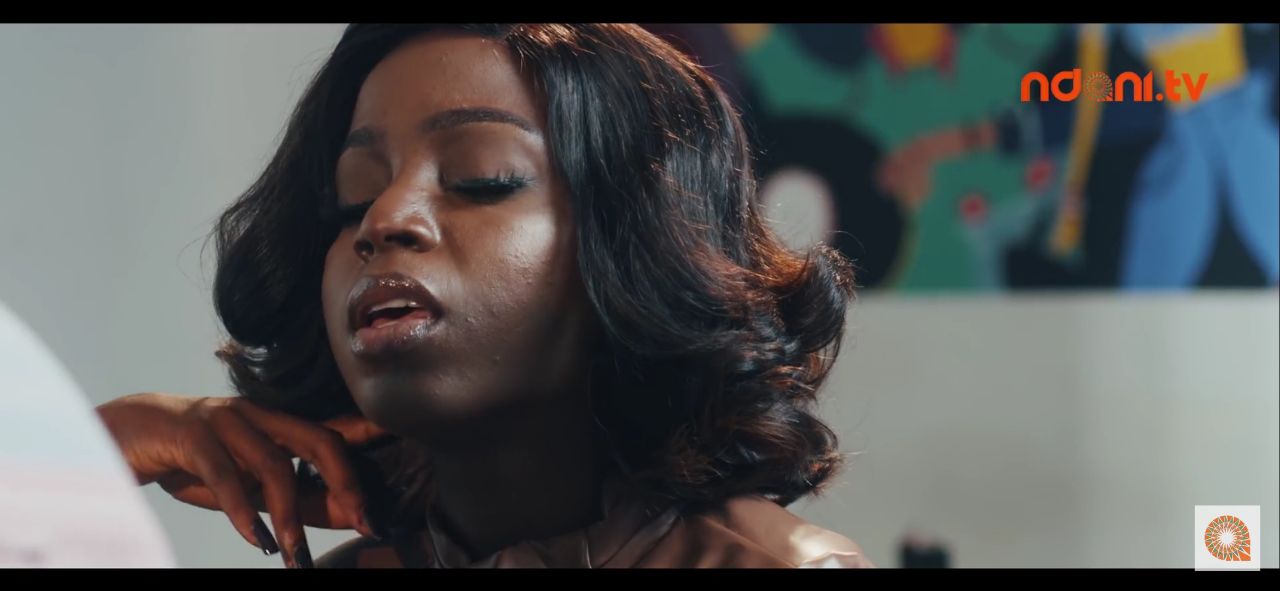 Ndani TV's 'Love Like This' Recap: Season 1, Episode 4, "Phone Swap"
---
Next is Nimi and Tamara at the gym, they seem to be more acquainted and even have plans for later that evening. Gloryyyyy somebody, please why didn't they allow Abiye to see them nah. Oya excuse my pettiness.
I am not surprised by this next scene, Chidi escorts Teni to a bookshop and tries to appeal to her to heed his advances. Yes o, the black pot really can't be made white afterall; this man is begging like he will die if she doesn't give him a chance. Wait first, is this how people get over and get into people so quickly in Lagos. Anyways, Teni is reluctant and reiterates that what happened the other time (their sex rendezvous in the toilet) was nothing and he should move on since they already smashed. Chidi is persistent and asks for dinner, which she declines. I am certain that this fond affection for Teni isn't genuine. Come on, 'bad boy records' gets over Nadia like it's stale bread and all of a sudden likes Teni, something is definitely coming with this duo.
While Remi pays Nimi a visit, Nimi shares that the gym is playing a pivotal role in him getting back on his feet, he further talks about Tamara who he has just met, news that makes Remi super happy, with him encouraging Nimi to give things a shot. Remi opens up about knowing a friend who is dating a girl 9 years younger than him and Nimi disagrees with it, calling the person a "cradle snatcher", saying he isn't man enough to date someone his age but would rather prey on a younger person. Remi, who we know is the person in the story, tries to defend the situation, but Nimi continues to hit him with words that make Remi a little too uncomfortable.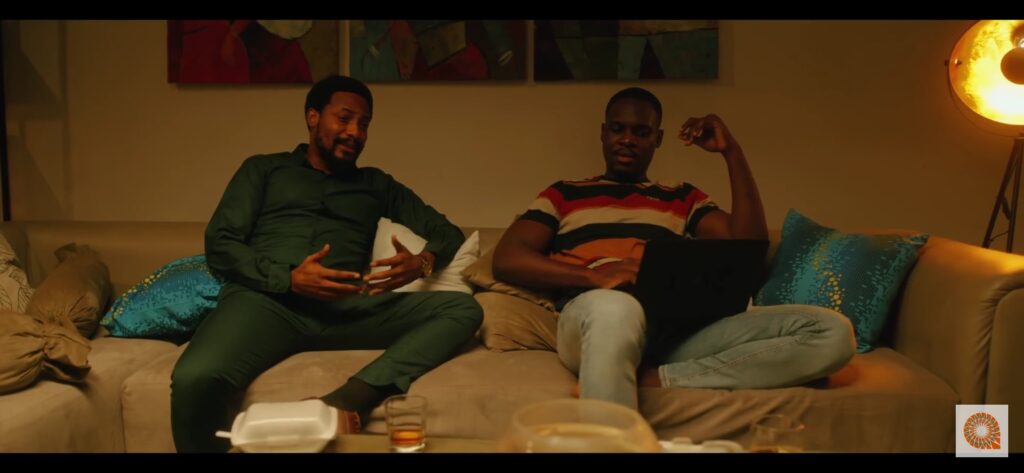 This whole 9-year age gap is quite surprising—why would it be and is a problem? There are much wider age gaps flaunting their relationships and besides, the key thing like Remi pointed out is that she isn't a minor. But I do understand that people have argued and these men sometimes have proven to be manipulative when they are in this sort of situation but that isn't the case here, as far as we know. Remi is just being a chicken here.
---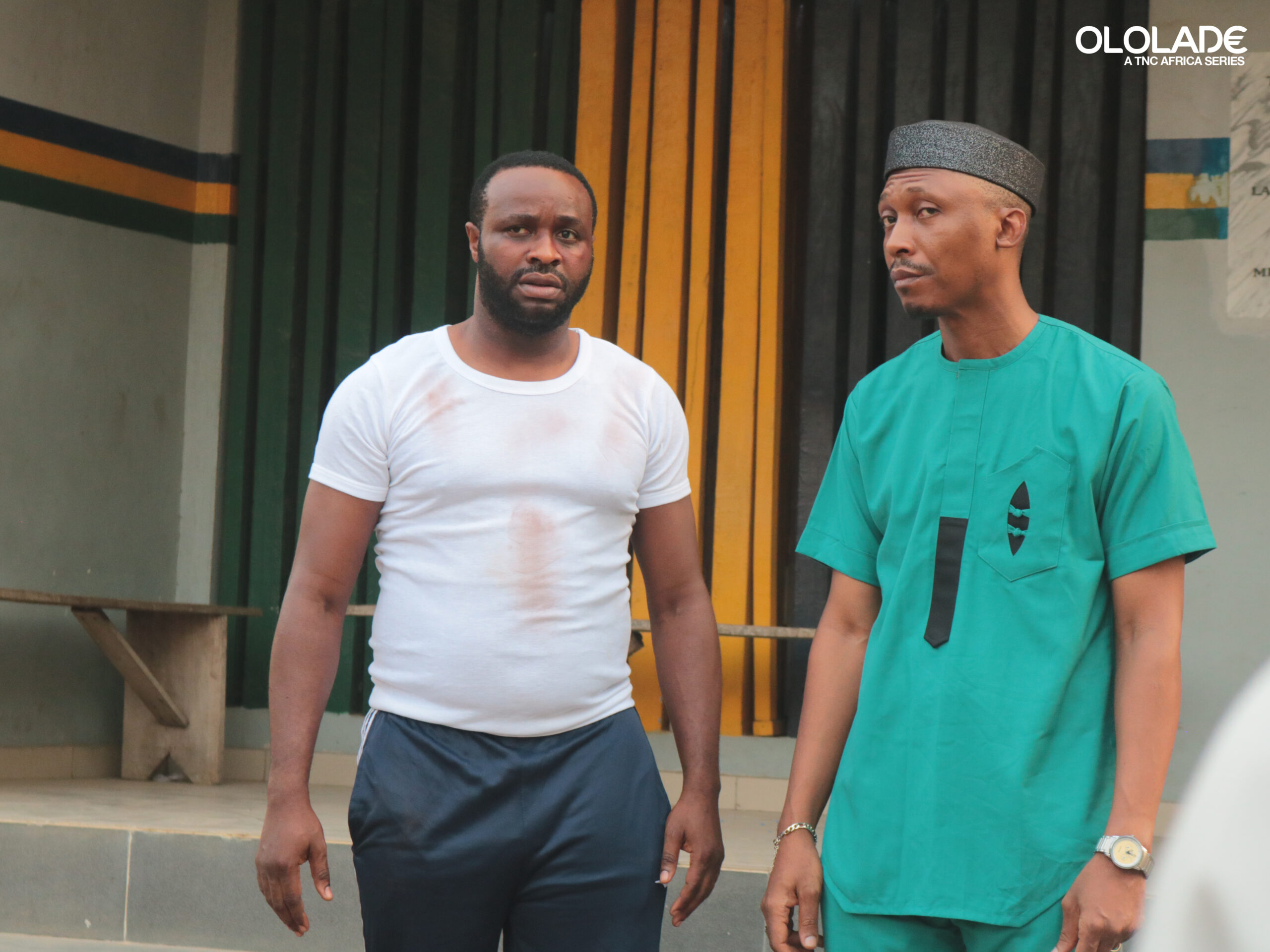 Femi Adebayo, Mercy Aigbe, Mide Martins, Frank Donga and Mr. Macaroni to Star in 'Ololade', a TNC Africa Series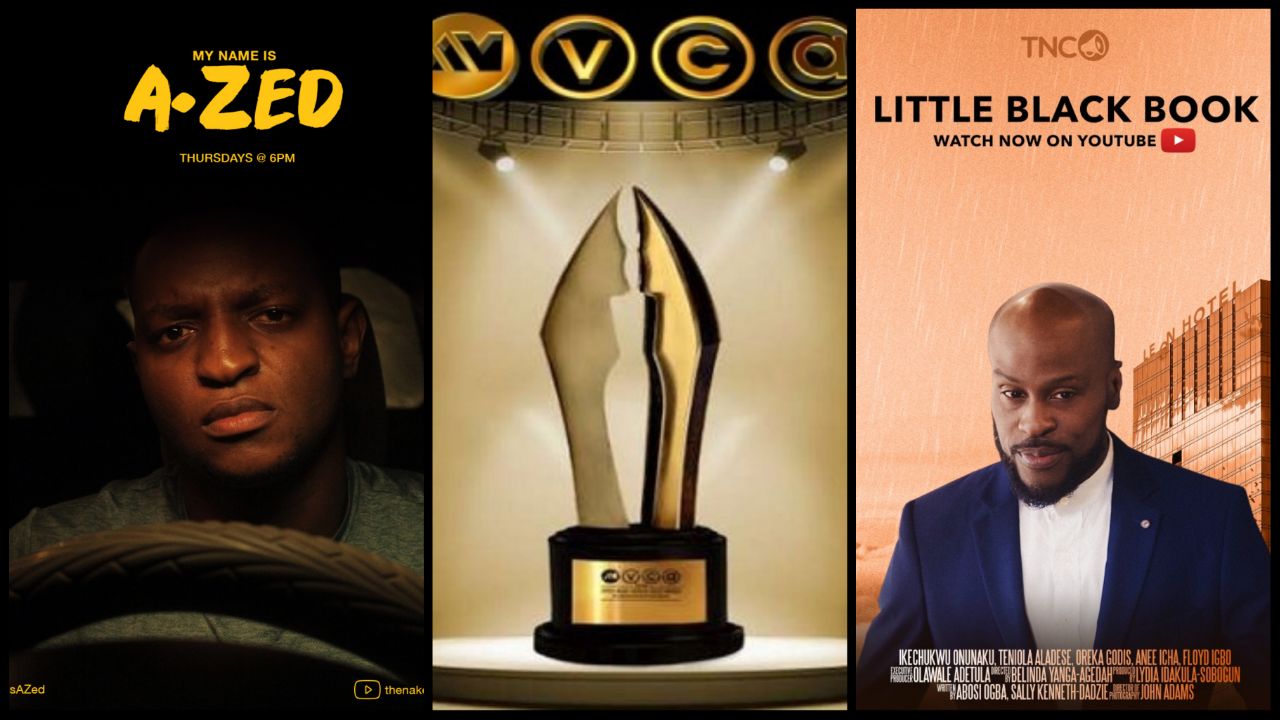 TNC Africa Snags Three AMVCA Nominations, Co-Founder and CEO Olawale Adetula Reacts
---
Back to Chidi and Teni, Chidi arrives at Teni's house requesting to cook since she refused to go out with him. Egbami, where was all this effort with Nadia. Men sha!!! Teni shows him the kitchen and they discuss as he cooks. She reveals that they never kissed while they did it in the toilet and Chidi apologises, trying to make it up to her but Teni is quick to brush him off, explaining how kissing is more intimate than sex for her. I am truly speechless and just numb by these two.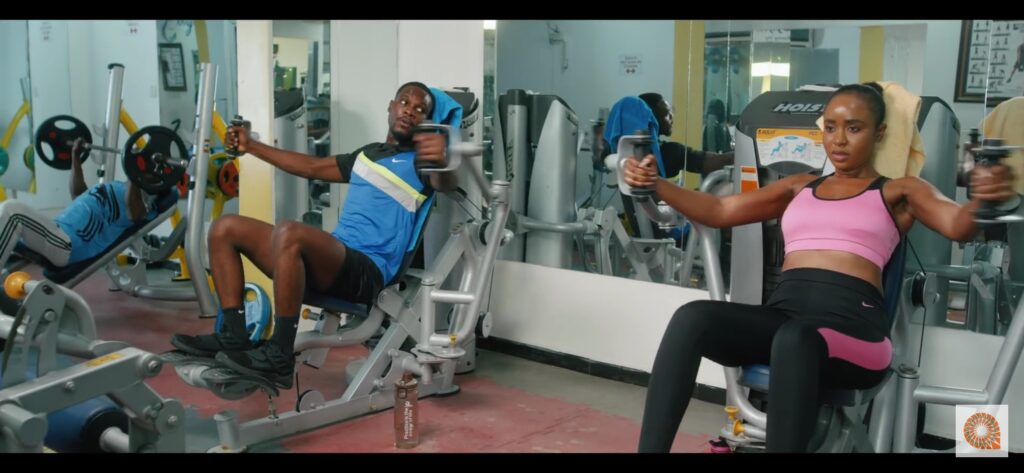 Up next is Nimi and Tamara on their date. They have a good time and Tamara comments about Nimi's laugh severally. She explains that she hasn't found someone worth loving as her reason for not being with anyone yet. Nimi, also reveals that his last relationship hurt a lot but he is hopeful to meet the right person.
Remi returns home and informs Maka, who is all dressed up, that they won't be attending the office dinner because people would see him as a "cradle snatcher", in turn affecting people's perception of him. Maka is disappointed, slowly coming to tears as she steams off.
We end this episode with Tamara taking the bold step of kissing Nimi. As they kiss, Nimi sees her as Abiye. Chai, it's true that love hunts one and this is what is happening to Nimi; he who loved genuinely is the one that is being hunted by it.
Love Like This episode 5 was directed by Adeola Osunkojo and written by Lani Aisida.
Rating: C
Share your thoughts in the comments section or on our social media accounts
Keep track of upcoming films and TV shows with Google calendar
Side Musings
I feel like I have superpowers, I had said in the previous Recap that there would be more drama if screen time was given to Maka and Remi and I also wished Kamal and Abiye out of our screens for a while.
I do hope the thought of Abiye doesn't ruin things for Nimi.
A new episode drops every Friday on Ndani TV's Youtube Channel. We publish a recap every week before the next episode.