Atoka, directed by Seun Afolabi, was one of the five films screened on day one of the Annual Film Mischief 2023, tagged "Shoot The Culture".
A coming-of-age drama, Atoka follows Wale (Soledayo Adegbite), a down-on-his-luck young man who relocates with his wife (Damilola Oni) to his hometown for a glimpse of hope, given the loss of his job in a renowned organisation. However, things take a dramatic turn when he has to implore an unconventional teaching approach to help a failing student (Oluwatobi Fakos) reach his full potential or risk losing all hope in humanity.
We had a discussion with director Afolabi who revealed that his personal experience was the inspiration for the original idea that birthed the story. He also shares the collaborative efforts that brought the film to life, his casting process, the benefits of being a Film Rats Club member, and recent non-mainstream Nigerian films that inspired him, proving to him "that stories don't have to be complex to be resonating."
---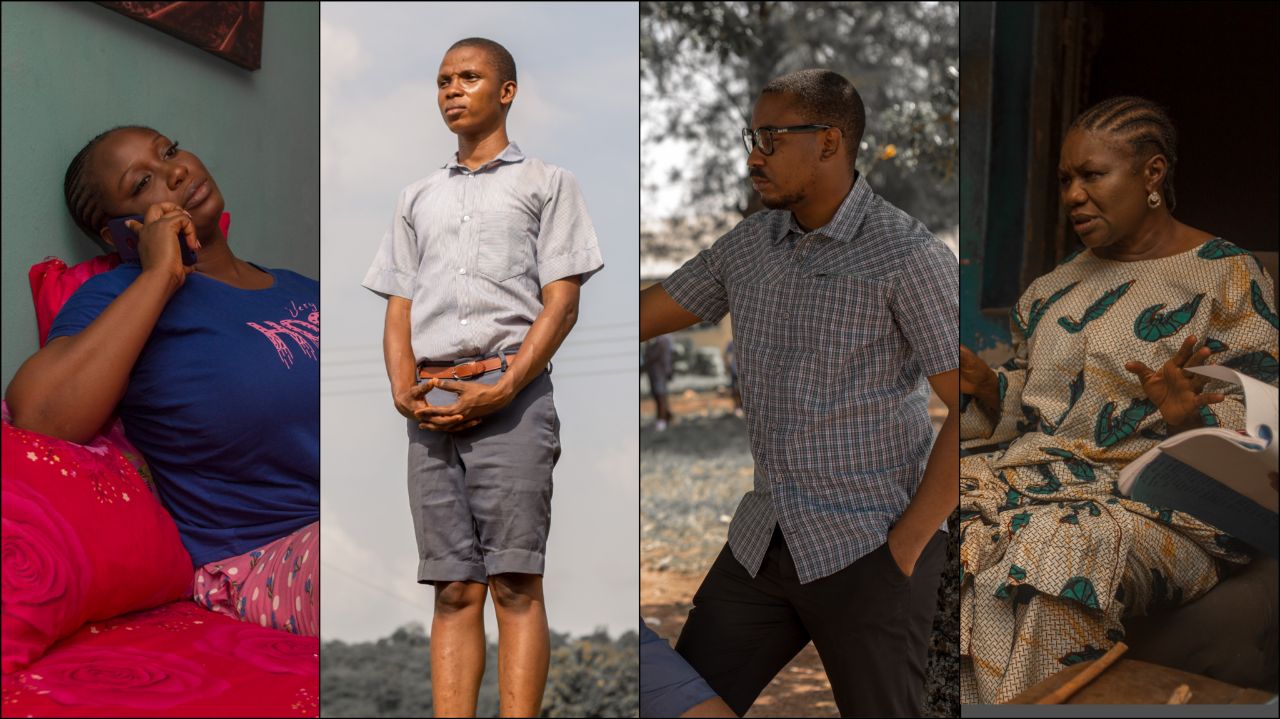 'ATOKA' First Look Images and Posters: Indie Coming of Age Drama Based on an Original Story by Seun Afolabi
---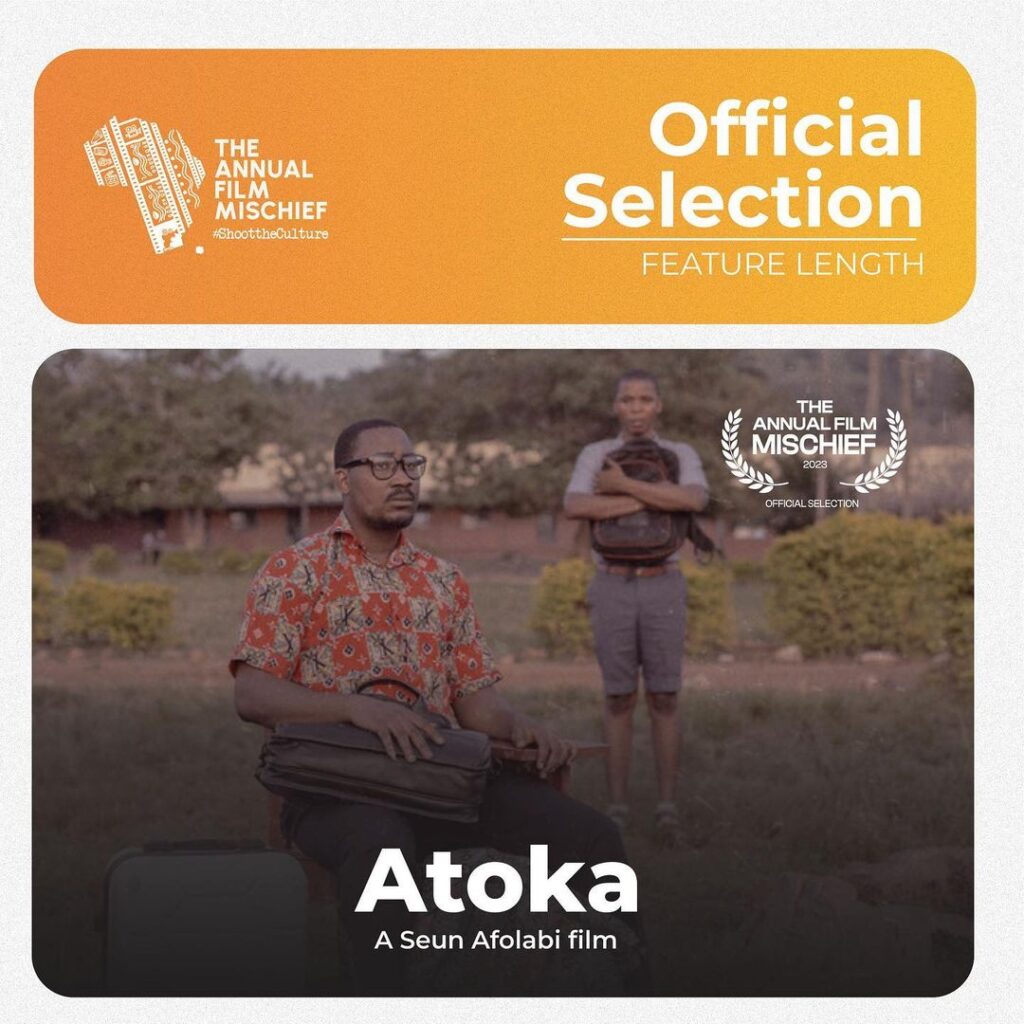 What inspired the original idea for your film Atoka which screened at the Annual Film Mischief 2023?
I first conceived the idea for Atoka in 2019 and it was majorly influenced by my reflections on my early years. I wasn't very book-smart as a little boy and I lived with my grandmother for the most part of my younger years, where Yoruba was our only means of communication. So when I got to school and the English language was introduced to me, it was alien to me. I could barely understand a word coming from the teachers. To worsen my situation, this school had more Igbo kids because the founder was an Igbo man, and these kids also couldn't speak any other language than pidgin English, English and Igbo. It was a total nightmare for me. Somehow, I picked up. I can't understand how but God came through and I started understanding the English language gradually. My academics did not improve though until I changed schools.
I remembered this experience after seeing Kunle Afolayan's short film Hanatu, and Queen of Katwe. Both films have slight similarities because they follow a young person who was helped by an older teacher/coach. These two films motivated me to tell my story. The story was first titled "ATONA", meaning the one who leads on to one's path which changed to "ATOKA", which means, the one who points the way or the one who points one to one's direction.
You developed your original idea with Isaac Ayodeji and David Osarieme, with a script written by Osarieme and additional writing done by Yusuf Balogun. What are the benefits of such a collaborative process for you? And was there also any point where the collaboration was challenging?
This collaboration is one of my best story development and scriptwriting experiences so far. It is amazing having all these creative heads, masters in their respective rights, coming together to create.
You know what they say about two good heads being better than one, but in this case, we had more than two good heads working together. Although this still didn't guarantee perfection. After David sent in our supposedly last draft and I sent it to a few friends from the Film Rats Club to read and share their honest opinions, they sent in notes on some details that we needed to clean up. These were factored in and another draft was delivered. The funniest part is that I didn't stop tweaking the script even as we were filming; our final draft was nowhere near the final.
This collaboration wasn't in any way difficult because the writing was done in stages. I wrote a first draft in 2019 after which I sent it to Isaac and he wrote another that same year. Things didn't go as I had planned; I couldn't raise funds for the production so we dumped the idea in my old laptop. When an opportunity emerged and I started discussing with my executive producer in early 2022, I called Isaac and we agreed that the scripts needed another draft, but Isaac was busy on other projects at the time. Then he did so well to recommend and introduce David [Osarieme] to me. David is the one who delivered a shooting draft, then we went to film in November 2022.
How did you go about casting for your film?
Casting is one dire aspect of the production for me. One careless move with casting and the story can go south. So during casting for Atoka, I knew I had to get it right, and because this story was influenced by a personal experience, I was determined that I would work with actors whom I have personal relationships with, actors whose elastic limits I can almost tell because they are basically my friends that I have seen in their worst and great moments.
For Goke, who is naive and innocent, I wanted a seemingly unknown actor to play the part, you know some sort of breakout role for whoever is going to play it. This is for 2 major reasons: the actor needs to be an unknown so that the naivety and innocence of Goke can jump at the audience seamlessly. Secondly, I always look out for the opportunity to introduce new gems into the light and I believe Tobi [Fakos] can get a career boost from this.
For Wale, we did cast another brilliant actor who I believed was the perfect person for the role, like I said he is my friend and I know his range and I was seriously looking forward to delivering Wale with him but unfortunately, he had other commitments at the time, so I began to think who else could be Wale till Soledayo [Adegbite] came to mind and he really did justice to my imagination of that character.
The Wura character was a no-brainer. I already knew that was going to be Damilola [Oni]. For Goke's parents, I wanted at least one of them to be an indigene of our host town (Iseyin). Joke Muyiwa fits aptly as the mother but she isn't from the town, so automatically the father has to be. We reached out to a certain actor but we couldn't agree on terms in time, so we got Razak Olayiwola on board who did justice to the character of Baba Goke and luckily for us, he isn't just an ordinary indigene of Iseyin but an influential one whose name and association eased our shoot in the town.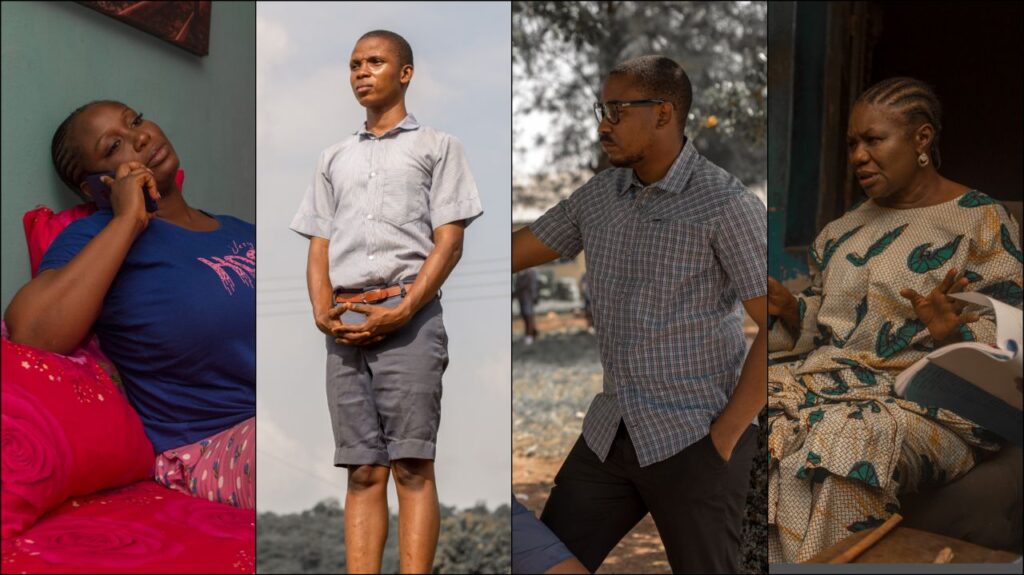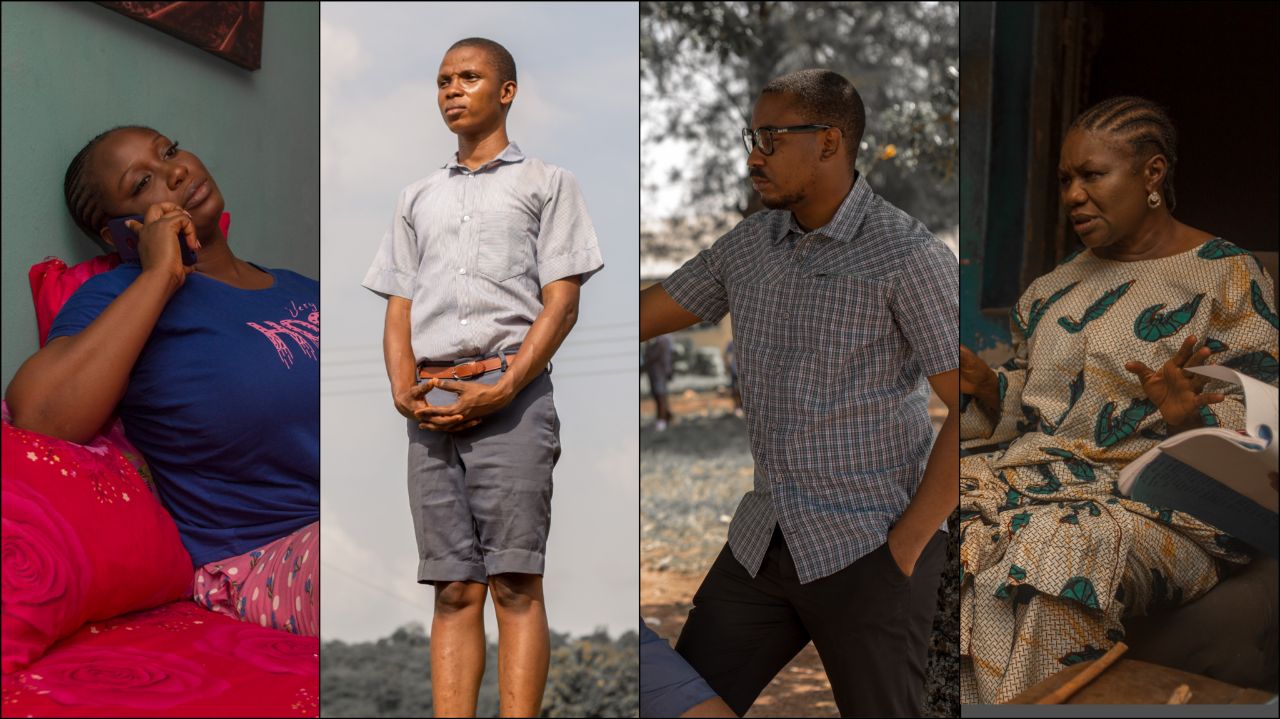 ---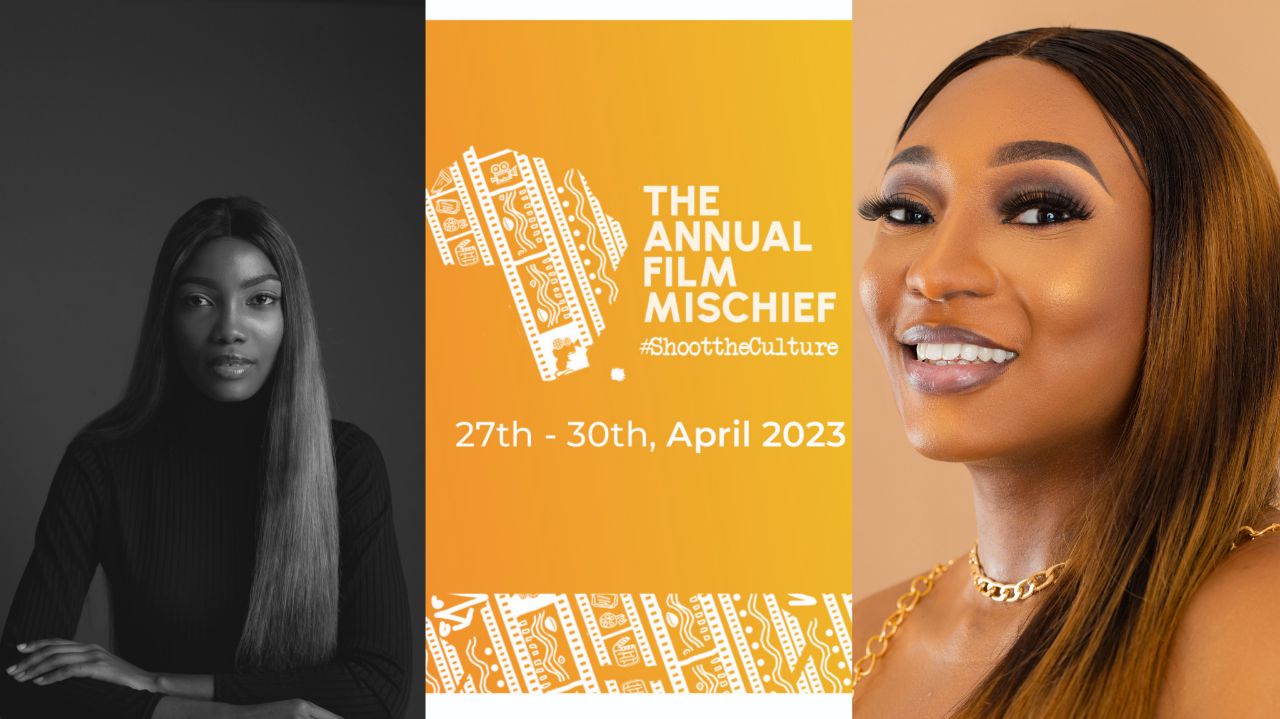 Film Mischief 2023: Tomi Folowosele and Uche Chika Elumelu Discuss Being Directors of this Year's Festival, Plans and Expectations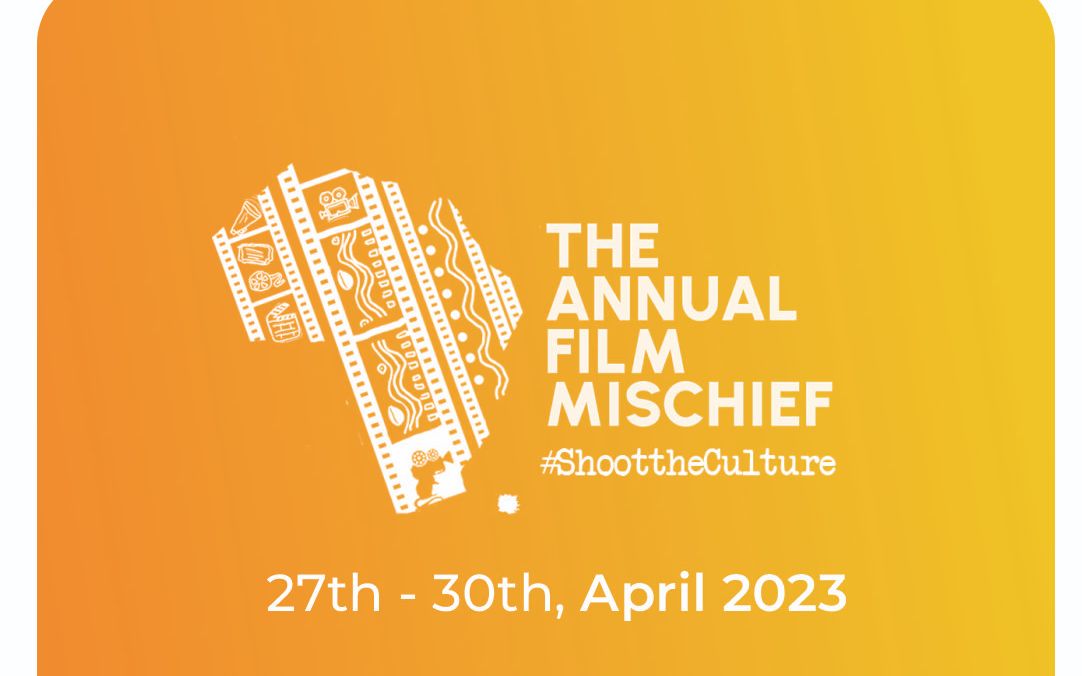 The Annual Film Mischief 2023: Six Key Takeaways From This Year's Line-up
---
How does it feel to have Atoka screen at The Annual Film Mischief?
It feels great to have my film screened at the Annual Film Mischief. Film Rats is like a home to me, and you know how it feels when you are accepted at home by your kinsmen and women, that's how it felt for me when Atoka screened at the Annual Film Mischief. Beyond this, Film Rats is known for so many reputable and great filmmakers, critics and lovers of films generally, who will not mince words or code their words when reviewing or critiquing a film.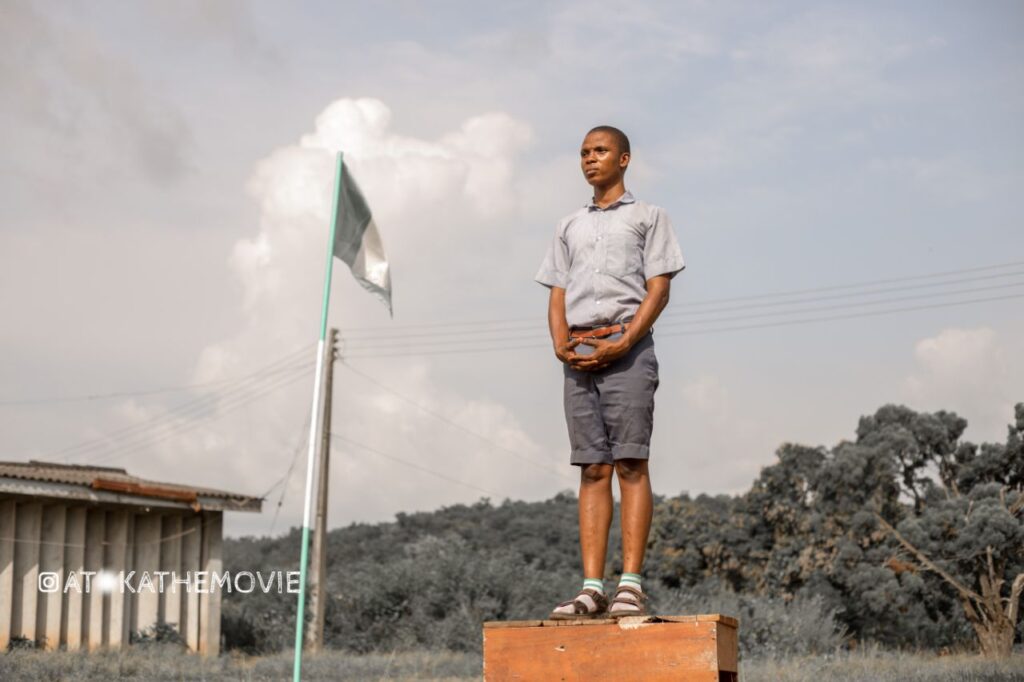 As a member of the Film Rats Club, in what ways has the film club been beneficial to you? What are the benefits of being in the same space with other creatives?
It has been beneficial in many ways, one of which is the fact that you have a rich network of people in the industry who can point you around easily when you need recommendations or help on any industry matter. Also, being around these people encourages me not to give up and keep pushing, because I can see around me real people who are just striving artists just like me and how everyone is pushing hard. This alone keeps the fire in me burning. On Atoka, key aspects of the production were done by people I met in the Film Rats Club, from cinematography to poster design to sound design and so on.
What's the most recent non-mainstream Nigerian film that inspired you, and in what way(s)?
It has to be Taiwo Egunjobi's In Ibadan and Crushed Roses. These films showed me that stories don't have to be complex to be resonating, and you don't really need all the stars to make a good film. Also, I loved how Taiwo animated the city of Ibadan in these films as though it was another character in the films, having a life of its own separate from the lives of the other characters.
What does #ShootTheCulture mean to you?
#ShootTheCulture to me means telling the authentic stories of the everyday man, his struggles and how he tries to survive them. Most importantly, shooting relatable human angle stories as honestly as possible.
What is currently keeping you up? Any movie recommendations or TV shows that you've been watching recently?
I have gone back to rewatching Breaking Bad and Tunde Kelani classics.
Can you share any more details on the release of your film, Atoka, at the moment?
For now, no details on the release of Atoka, but we are strongly hoping and believing that it finds a home on one of the streamers soon.
---
Atoka screened at the second edition of The Annual Film Mischief.
---
The Annual Film Mischief will take place from April 27-30 in Lagos, Abuja, Accra and virtually. It is free to attend. Register here.
Share your thoughts in the comments section or join the conversation on Twitter.
Sign up: Keep track of upcoming films and TV shows with Google Calendar.