Akorede Azeez is a Nigerian filmmaker, one of the six finalists of the Netflix-UNESCO short film competition. She has been a Film Rats Club member for two years, a space with like-minded filmmakers and enthusiasts, where her eyes have been open to more intellectual discourse about filmmaking. Her short film, Play—drawing inspiration from family life and the pandemic—screened at the just concluded Annual Film Mischief. Akorede Azeez, who, as a finalist, will have her folktale short debut on Netflix later this year, strongly believes in diverse stories and opportunity for all, hopes to explore aspects of the human condition as a filmmaker. While she is aware that she has more learning to do in filmmaking, she is currently exploring and equally enjoying it, as she prepares to "play on a global stage."
---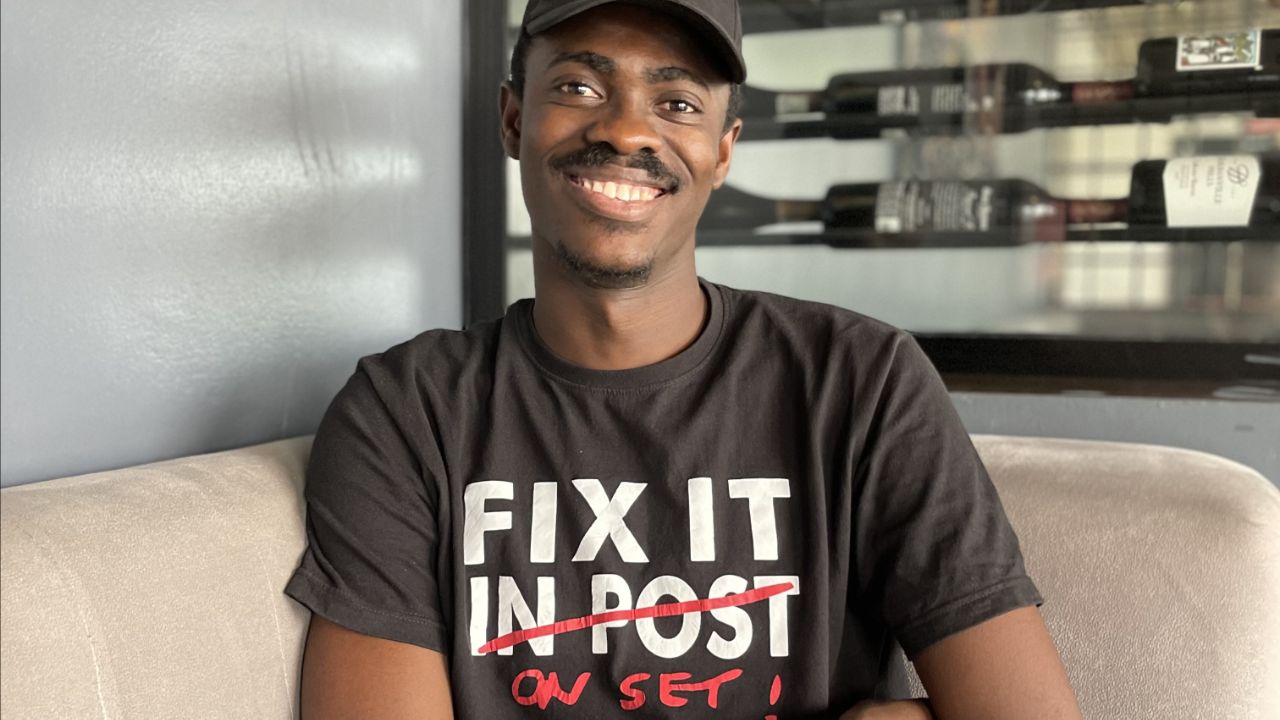 Film Mischief 2022: Meet Olakunle Martini Akande, The Editor Behind Play Network's 'Nneka The Pretty Serpent' and AfMag's 'Venge'
---
For my directorial voice, I believe that I am in the exploration stage and I do not think I am going to see what my directorial voice is until I have done a lot more work. For now, I am just exploring and enjoying that exploration.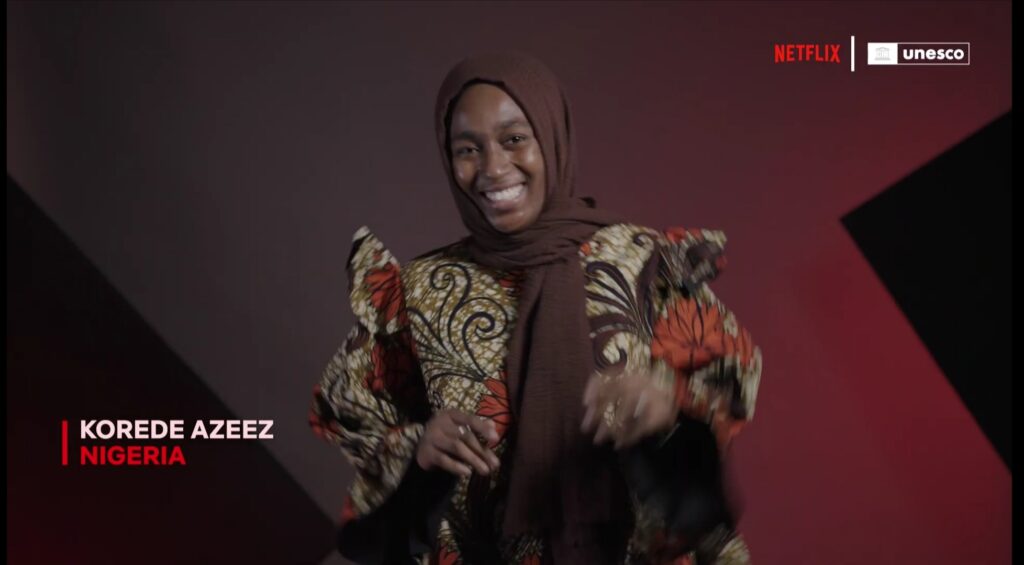 How did the Netflix-UNESCO Short Film Competition application come about?
I saw the competition on social media and a few people sent it to me on WhatsApp, asking me to apply. My husband convinced me to apply and I did. Even when I was applying, I didn't think that I'd get it, to be honest. I wasn't as careful with my entry as I would be with other applications I'd made in the past, because a lot of times I'd try to cut back or be too careful, what if these people don't like this, what if they don't like that. This time around I just went all out and said what I wanted to say and really dug into the story I wanted to tell even with the perspective I wanted to tell it from. I guess it was also the thought that people might actually be interested in what I have to say and the perspective that I could bring to the story that I want to tell. Going forward, I do believe that it is going to be challenging, but I hope that it would be rewarding on every level. I hope that it would open more opportunities for me, it would give me an opportunity to learn how filmmaking is done on a more global scale because I want to play on a world stage and my hope for this project is that it lifts me to that level.
How would you describe yourself as a filmmaker?
I am a filmmaker who is interested in the human condition, pretty much interested in how the mind works: exploring the mind and exploring how people think; why people do these things that they do. I am very interested in exploring and talking about characters that we do not typically see on the screen and unearthing stories and exploring new perspectives of stories that we are familiar with.
I find myself being drawn to themes of family, especially parents-children dynamics. I also see myself drawn to themes of loneliness and sense of belonging, mental health, and the idea of being a stranger at home. I think all of these ideas are rooted in my own experiences and I just find myself always thinking about sci fi and fantasy. I absolutely loved those genres growing up; books and movies. And anytime I think of a story to tell, I usually find myself leaning towards that side of things. One thing I do know is I am intrigued by the idea of seeing what the future might look like. I'm also hoping that maybe when we see what the future looks like, we can do some introspection and change and improve so that we can have a better future. I am a big believer in self-improvement. You know, constantly working to improve ourselves and society, because if we are not working to improve, then we are most certainly regressing, that's what I believe.
For my directorial voice, I believe that I am in the exploration stage and I do not think I am going to see what my directorial voice is until I have done a lot more work. For now, I am just exploring and enjoying that exploration. People can look forward to a fresh perspective; being a Muslim woman and given my background and being eager to show the world those sides of me and hopefully being unafraid to show a little bit of my craziness. One of the reasons I find myself in the film space or the reasons why I have been so determined to be in the film space is that there are so many stories, stories about people like me that I think the world needs to see. As I said, I want to play on a world stage, I want to take the stories to the world because I am a big believer in diversity. The film and media space need a lot more diversity, that is the only way because if you don't see people, you will not know who they are, you are going to continue with ridiculous assumptions about them and you are going to be afraid of them, and these are the ingredients for conflict. So I think somewhere deep in my heart I believe that even though world peace might be difficult to achieve, just helping one person understand the next person, could make the world better even if it is just a little bit.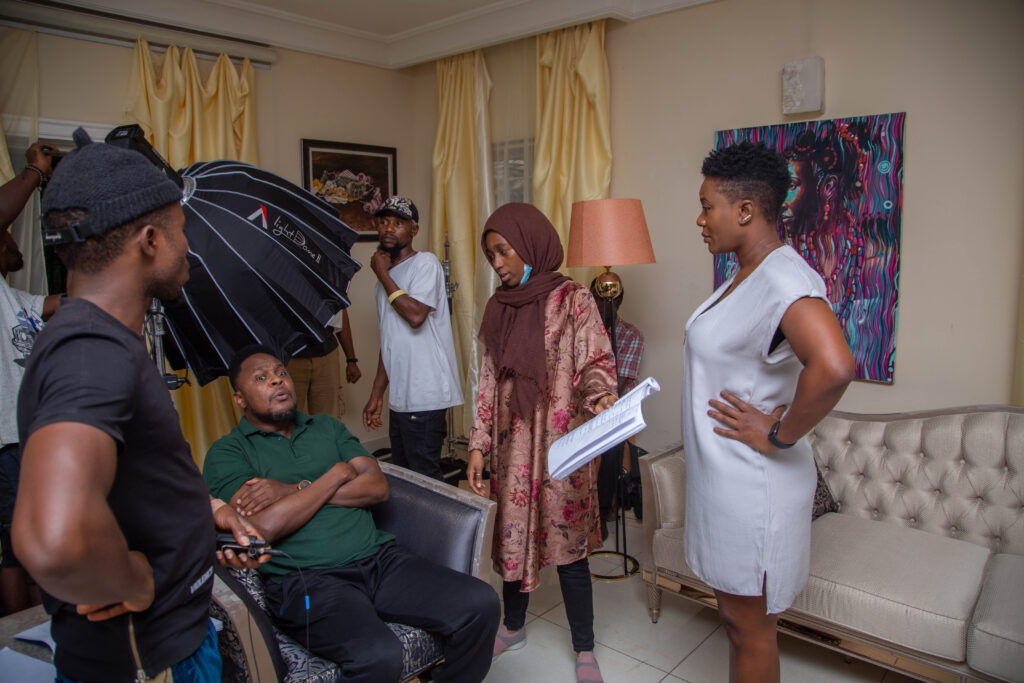 You pride yourself on your religion and gender as a filmmaker in the industry. How do you navigate being a filmmaker in the society through these worlds that you belong to? Any particular challenges or motivations that come from them.
I am a mum, I am a wife and being those things in the film space can be challenging. I remember working on a short film and I had my baby with me on set. She was about 3-4 months old, which was interesting, but it worked out. I have been able to work even as a mum, as a wife, in the film space because I have a very very supportive partner. I mean he is like my biggest cheerleader and always like my coach, saying, "you need to get this done, you need to do more." So he does his best to support me, which is amazing. It makes it so much easier for me to be honest. But the thing that I find is a lot of times people do not understand what it is like to be a breastfeeding mum, for instance, and have to work on a film set. I mean, yes, of course, everyone is here to do the work, why should we cut you any extra slack cos you are a breastfeeding mum or a mother or whatever.
Film sets are cool and gruelling, but I do not think it has to be necessarily that way, maybe because I am a big believer in diversity, I don't think that doors should be closed on people or opportunities should be limited simply because of their conditions. I am a mum, so what? I do not think that it takes too much away from you to make certain accommodations for me, for instance. It is the same way I feel about having people with disabilities work on film sets, either as crew or as cast. I do think that we should try to be more accommodating of everyone. Generally, I have received good support as a mum in the filmmaking space. But I do think that it can be a challenge and I think we need to do more as an industry. The reception among filmmakers and among the muslim community has been good; they have been supportive. So, it's not too much of a challenge. But I will say that as a muslim, because I do not see very many muslim women in this space, it motivates me to even work harder, tell the stories that we want to tell. I am really hopeful that the more people see a lady in hijab, playing in this space, encourages other women like me who have similar dreams, to just go for it.
---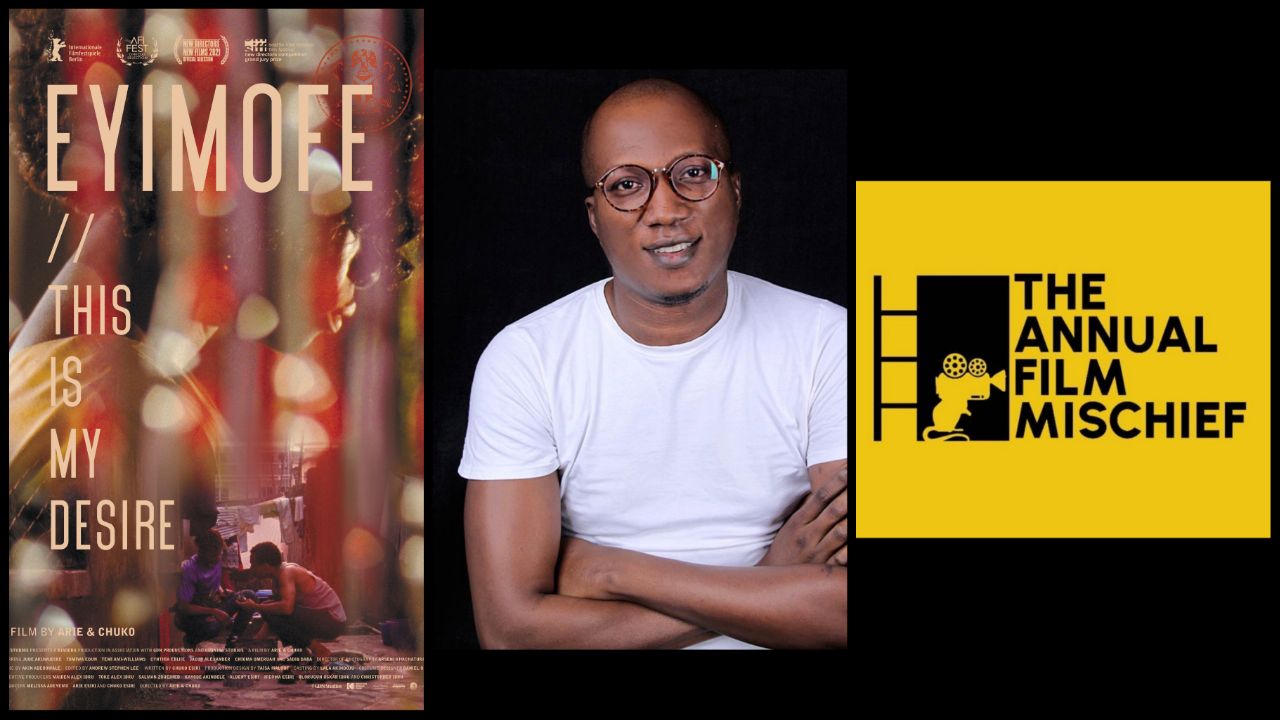 Film Mischief 2022 | 6 Questions with 'Eyimofe' Co-Producer Adé Sultan Sangodoyin: Producing a Critically-Acclaimed Story, Film Festivals as "Conveyors" and the Industry's Emerging Talents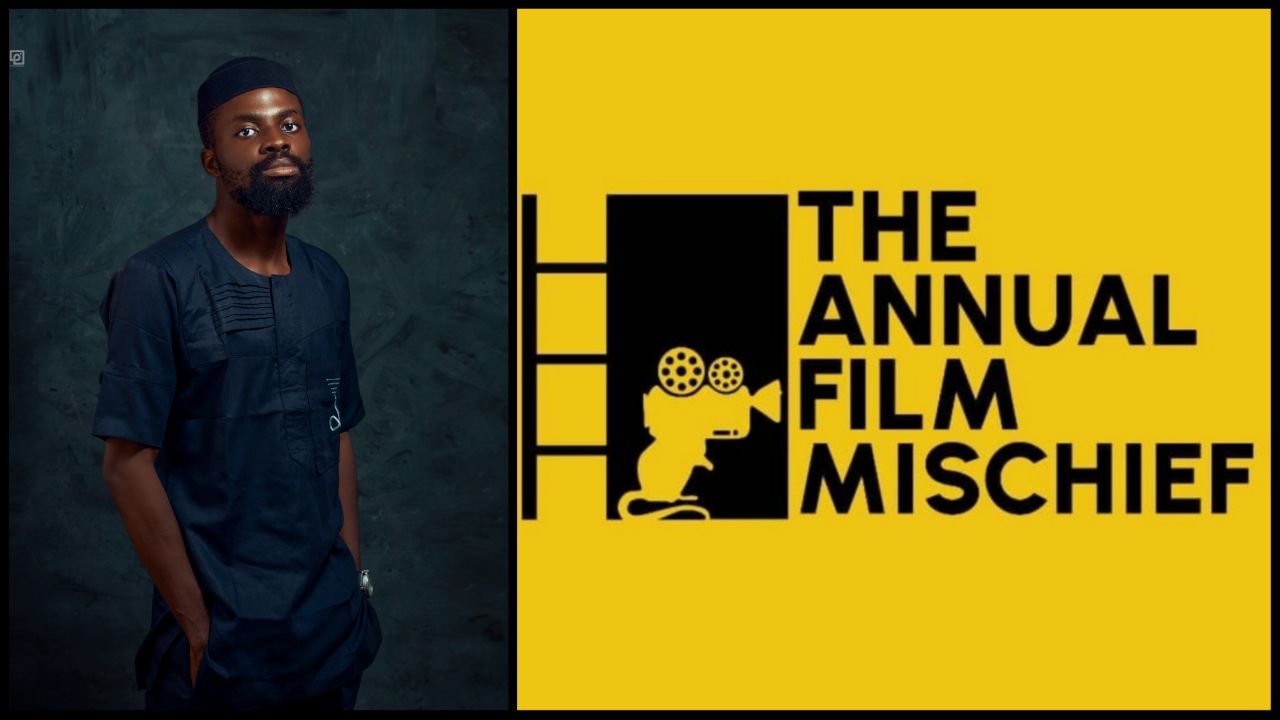 Film Mischief 2022| 6 Questions with Festival Director Taiwo Egunjobi: The Festival's 24-Film Selection Process, His Expectations of the Industry and Importance of Storycraft
---
Being interested in the behind the scenes of movies came from movies you grew up watching. What are examples of these movies that inspired you growing up?
One movie that comes to mind is Sound of Music. I love that film. I cannot count how many times I watched it growing up, but I mean, the music. I think it is because of that film I want to make a musical. I don't know if I ever will, but the idea of making a musical remains with me. Sound of Music was like the perfect family film. It was magical, and I guess my curiosity, my love for film, just started with that movie.
What's the most recent low budget film that inspired you, and in what way(s)?
I would say Mr Gbenga's Hard Drive by Chukwu Martin. And what I love about that film is how it takes what you typically call limitations and manages to make something interesting out of that. It gets me thinking about how our low budget films, I mean Yoruba films for instance, can take that and turn it into a style, turn it into art. Our limitations can be our arts. I absolutely just love the idea, I love that about the film.
What's currently keeping you up? Any movies, TV shows, podcasts and/or books that you can recommend?
So recently, I have been watching Why Women Kill. When I am watching, I can't stop thinking gosh, this is perfect content for the housewife, women who love watching true crime series and they love their drama and all that. I have been thinking a lot about that. So if you are a housewife or just a lady, I think you should check out Why Women Kill. Even if you are a filmmaker who wants to create content for that audience, go check it out. The book I would recommend, although I haven't finished yet, but I will recommend for filmmakers, especially writers, is "Writing for Emotional Impact" by Karl Iglesias.
---
The Annual Film Mischief is a hybrid festival celebrating quality low-budget Nollywood films from March 17-20. More interviews with other filmmakers and creatives in the industry and film essays will be published during this period. Register for The Annual Film Mischief here.

Join the conversation on Twitter: #TAFM22