The second edition of The Annual Film Mischief ended on Sunday, April 30, 2023, after a 4-day celebration of a wide-ranging selection of 22 films, taking place across Accra, Abuja and Lagos. The award presenters on the festival's closing night include Tolu Ajayi and Oge Obasi, who did the honours with Chief Juror, Nwakaego Boyo.
---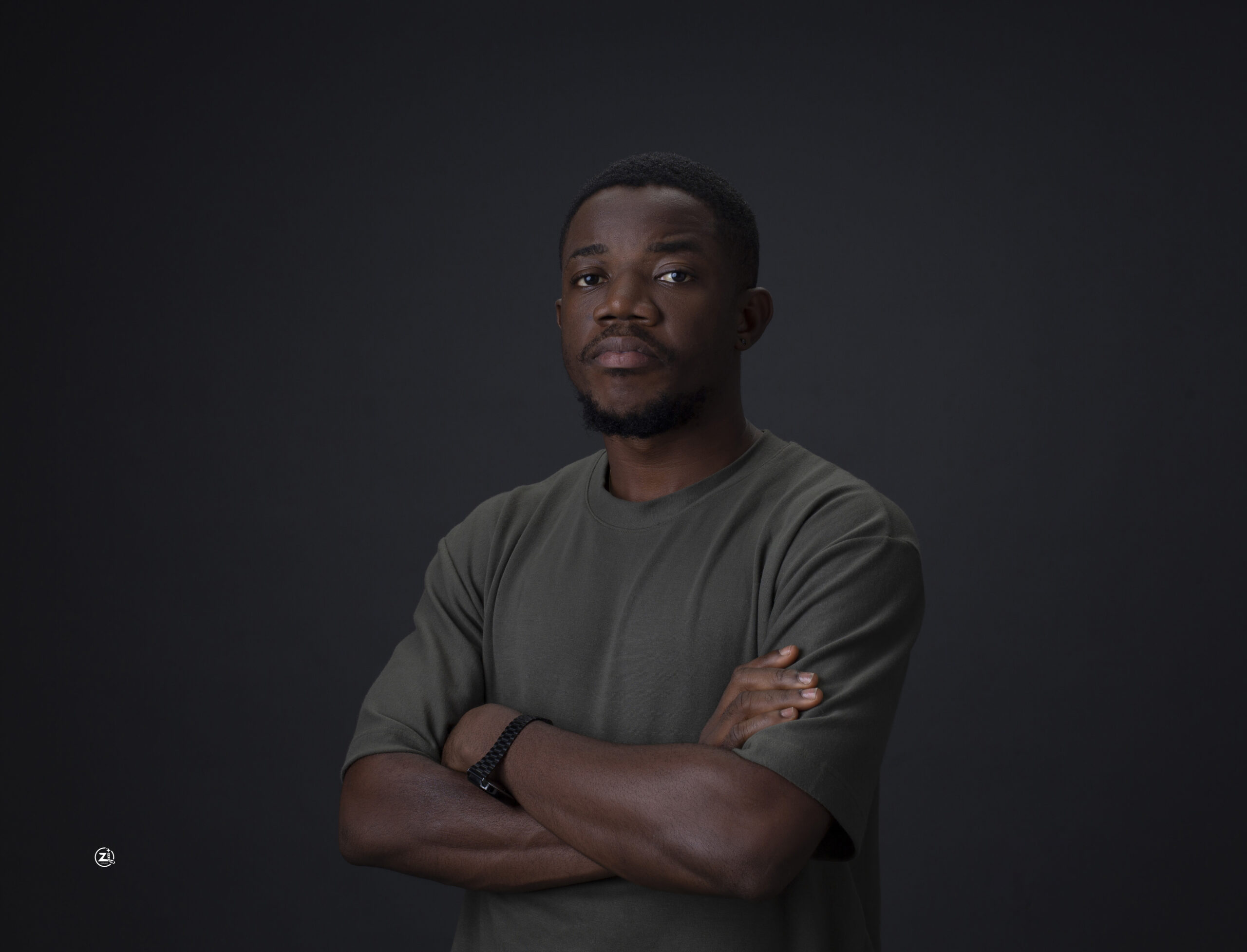 Film Mischief 2023: How Film Rats Club Founder Martin Chukwu "Crashed" into Filmmaking; His Passion for Short Films and His Efforts Towards Film Culture Growth
---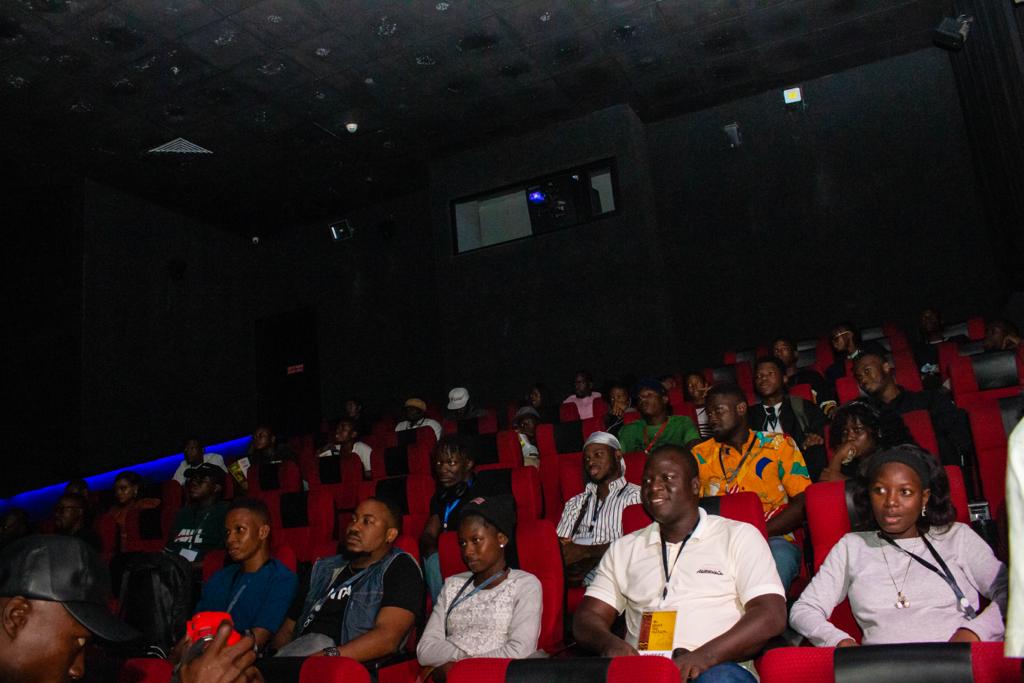 Sunset in Makoko, a documentary by Allen Onyige, took home four Grand Cheese Prizes in these categories: Best Editing, Best Directing, Best Cinematography and Best Documentary. Chude Jideonwo's Awaiting Trial won the Best Feature award, Kagho Idhebor's Broken Mask for Best Short film and Best Film Poster, while Emmanuel Mang Eme for his work in Gold snagged the Best Screenplay, and Chris Ikechi Anyanya claimed the award for Best Acting Performance for his exceptional work in 'Chukwu Martin's We Are Not Men Anymore. 
In a film event that also carried the festival attendees along on the fun, the Grand Mischief Prize (Audience Choice) went to Atoka, a coming-of-age film by Seun Afolabi.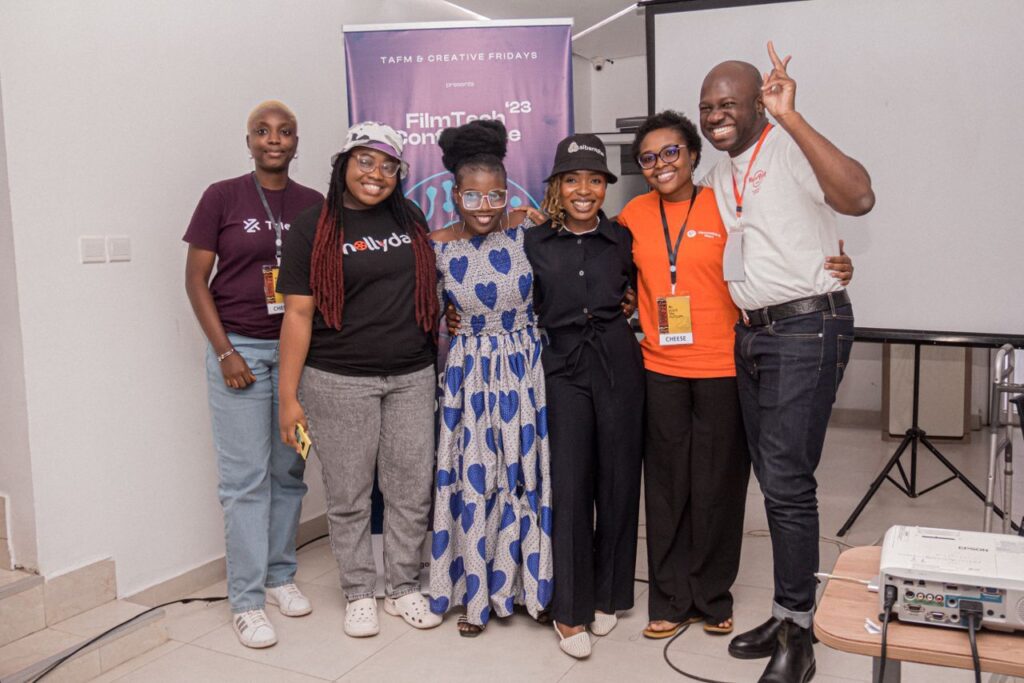 The Annual Film Mischief 2023 involved physical screenings, a virtual day for virtual film screenings, Q&A's with filmmakers, and a groundbreaking FilmTech Conference (which included a VR experience).
See the full list of the 2023 Annual Film Mischief winners below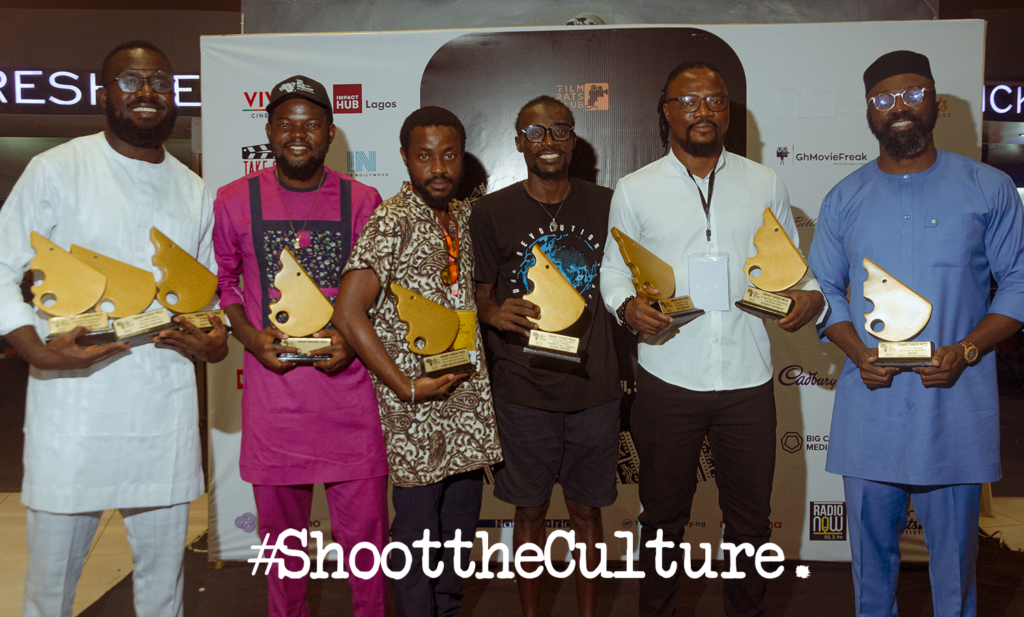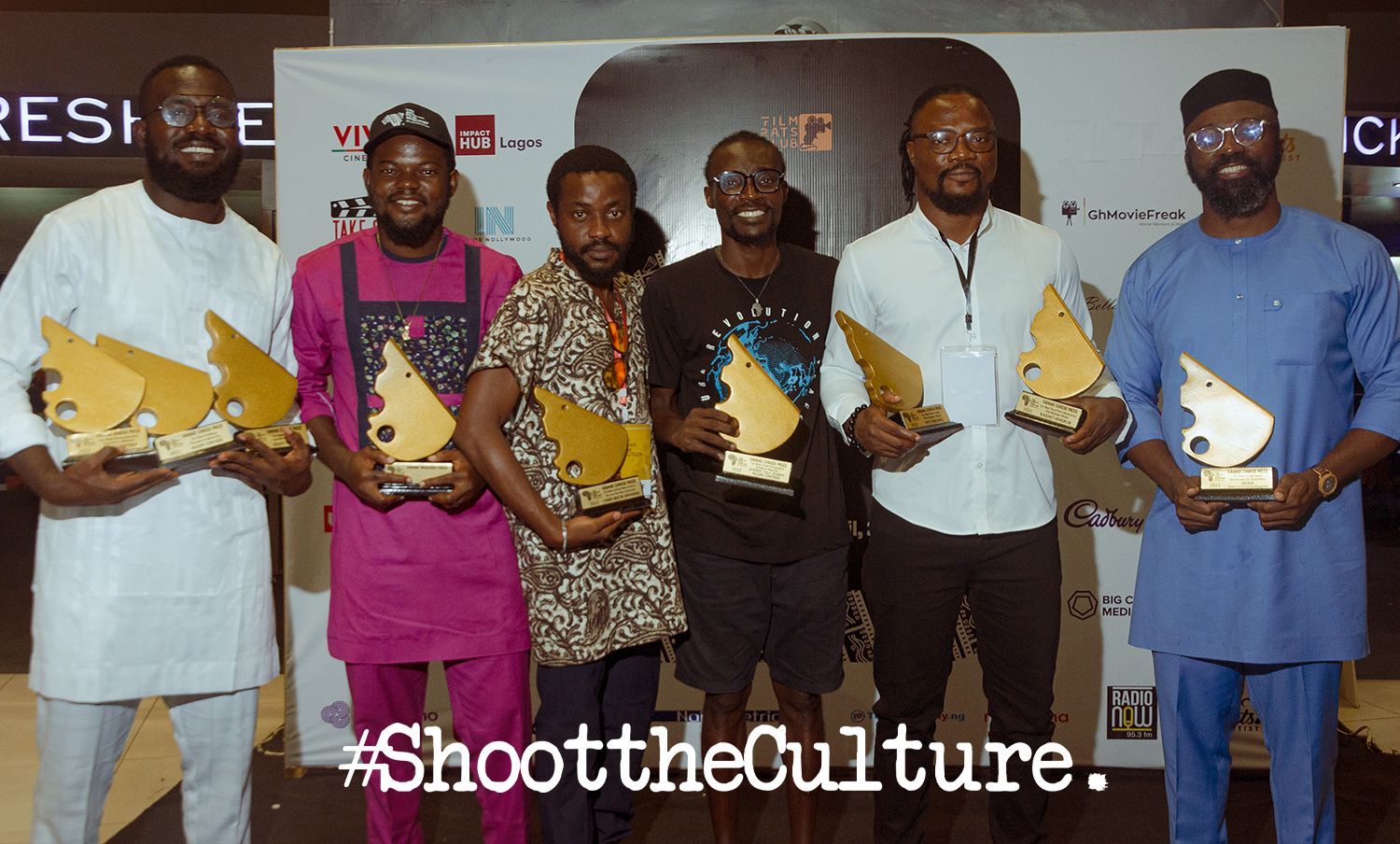 Best Editing: Allen Onyige for Sunset In Makoko
Best Cinematography: Adeniyi "Taj" Joseph for Sunset In Makoko
Best Screenplay sponsored by Albantsho: Emmanuel Mang Eme for Gold
Best Film Poster: Niyi Okeowo for Broken Mask
Best Acting Performance: Chris Ikechi Anyanya for We Are Not Men Anymore
Best Directing: Allen Onyige for Sunset In Makoko
Best Short Film (Narrative): Broken Mask by Kagho Idhebor
Best Documentary: Sunset In Makoko by Allen Onyige
Best Feature: Awaiting Trial by Chude Jideonwo
Grand Mischief Prize (Audience Choice): Atoka by Seun Afolabi
Festival Director pair, Uche Chika Elumelu and Tomi Folowosele, thanked sponsors, media partners, festival participants and attendees for the success of the festival and brought the festival team out to take a final bow for TAFM'23.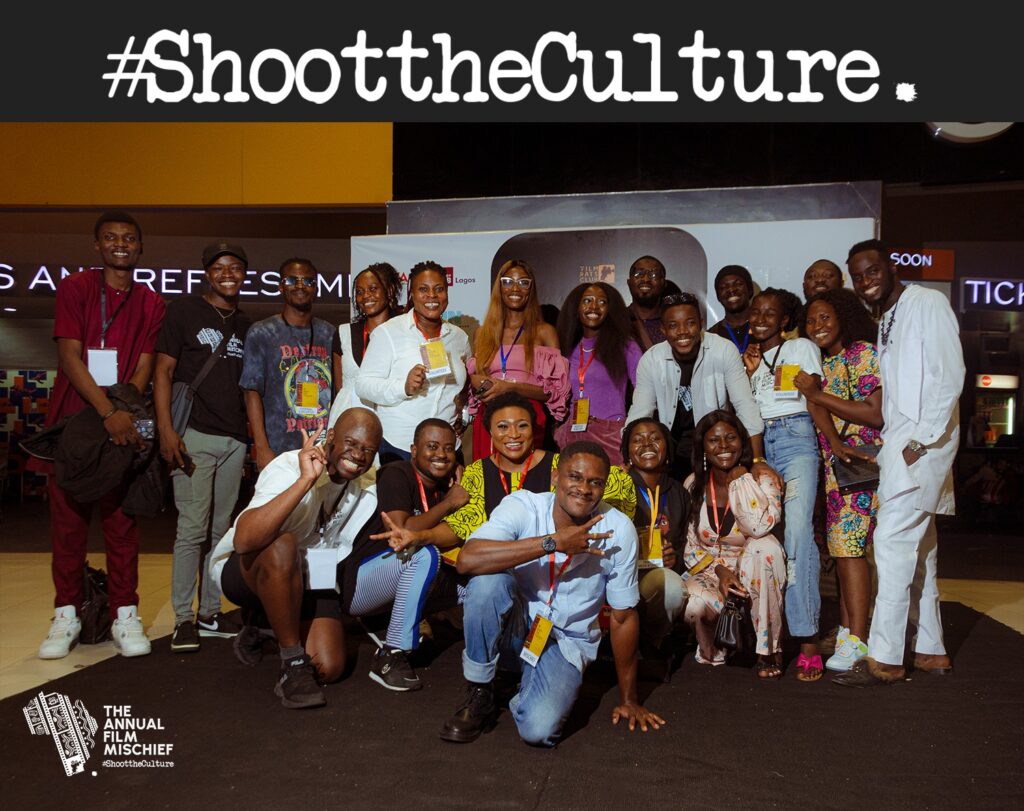 TAFM is a program of Film Rats and was proudly sponsored by Viva Cinemas Nigeria, Silverbird Cinemas Ghana, Impact Hub Lagos, Albantsho, mPharma, Uber Nigeria & Cadbury PLC.
Official media partners were BellaNaija, Nairametrics, WhatKeptMeUp, Phoenix Tribe Africa, In Nollywood, Nollywire, Nairametrics, Tech Economy, Radio Now, The Casting Place, Kraks TV, JB Multimedia Studios, VR360STORIES, Take One Productions, VOP TV, Tobide Productions, Coalians Photography, Jide Pounds Ibitoye, SwitchFocus, GhMovieFreak, and Games Hut.
See you at TAFM'24!
Keep an eye out for more Annual Film Mischief publications on What Kept Me Up until the end of May.
The Annual Film Mischief took place from April 27-30 in Lagos, Abuja, Accra and virtually. It was free to attend.
Share your thoughts in the comments section or join the conversation on Twitter.
Sign up: Keep track of upcoming films and TV shows with Google Calendar.