Art isn't about the volume but the depth at which it speaks. In this interview with Chukwu Martin, a stage/screen actor, director, producer and the founder of Film Rats Club, we discuss his transition from theatre to filmmaking, the place of short films in the industry as well as the role of the media in the film industry.
Chukwu Martin describes his projects as plays and rough plays. These projects include A Dog Story, Killing John, Anuli, Cross, Hours Before, Altar Boys, Pick Up, Mr Gbenga's Hard Drive, and We are not Men Anymore (screening at the TAFM 2023).
In this sit down with the multihyphenate artist, he further details his journey into filmmaking, highlights aspects of the film and theatre culture in Nigeria, and the club's decision to expand the Annual Film Mischief into Africa.
---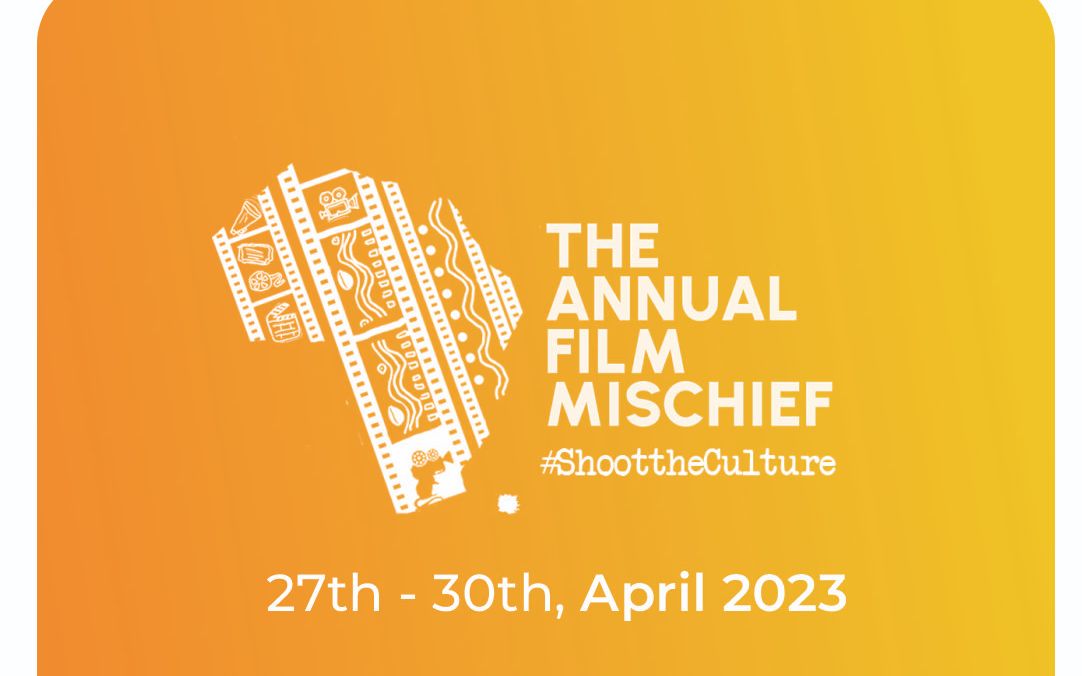 The Annual Film Mischief 2023: Six Key Takeaways From This Year's Line-up
---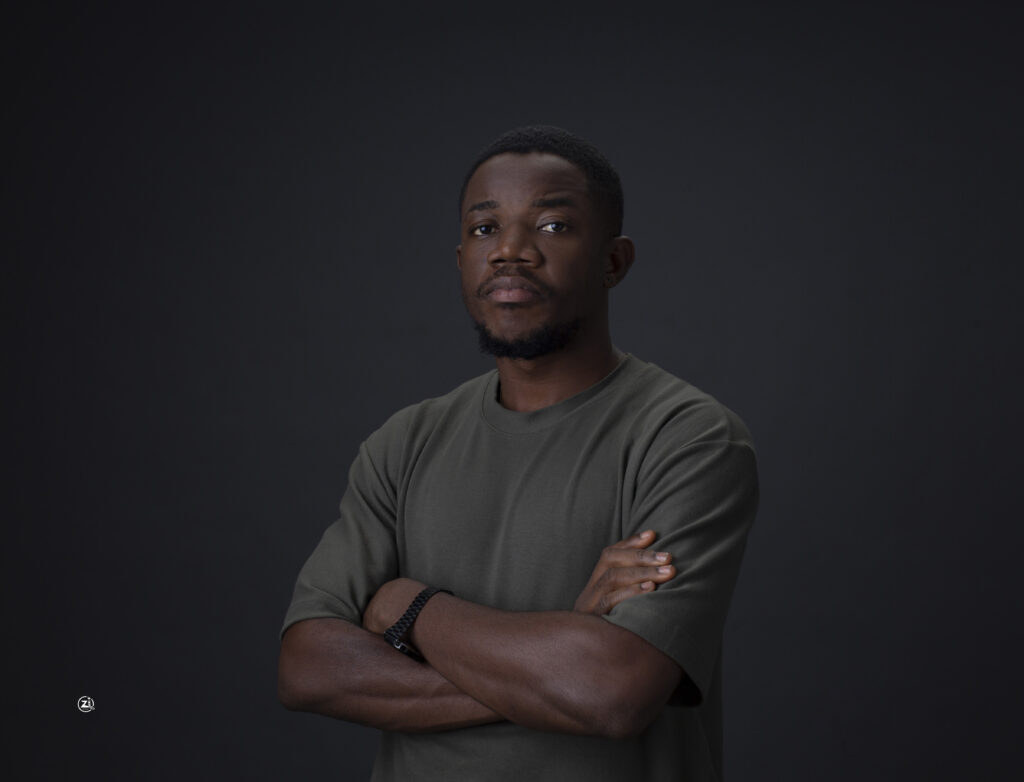 You wear multiple hats which include acting, scriptwriting, directing and setting up a film club (Film Rats). What was your journey into filmmaking besides formerly being a student of theatre arts?
Theatre has a strong influence on my journey into film. I started making films when I was in my second year as a student of theatre in the University of Ibadan, experimenting with all sort of stories, "using" my friends and colleagues. Through that, I've been experimenting with film and reading about film and filmmakers. In theatre, they don't really school you on the craft of filmmaking. We tried to school ourselves with these field experiences, understanding theatre and how to carry it over into another art form. So, it's studying on the go. That was the journey for me to becoming a filmmaker. Till date, when somebody mentions a film I don't know or a filmmaker that is interesting to me, I do my research and I learn about the artist and his work.
Is film what you have always wanted to do?
It's not something I have always wanted to do. I just crashed into it. I mean as a kid I loved watching film but I don't think I had the consciousness as a young person to want to make film. I actually wanted to be a painter but found myself in theatre. I once had a career as a photographer and I think it helped me transition into film. I loved taking candid pictures and making random videos of people. I love capturing memories, archiving and documenting people have always naturally interested me. Looking back now, that journey has shaped my style and my ideas of, and for film.
You describe your films as rough plays and plays. Why?
I have many colleagues who also studied theatre and when they make that port into film, they totally forget about their theatre background, so "plays and rough plays" is my own homage to theatre. By referring to my films as plays, because that's what film is all about, it's a play we are playing.
The "rough plays" are very experimental projects that are heavily improvisational, they are minimalist films that allow me to use the available resource around me and create art without the pressure of perfection. Imperfection is the heart of the "Rough Plays".
Do you think the desire to attain awards and box office numbers affect the way film is handled in the Nigerian filmmaking industry or affects a filmmaker's delivery of certain projects?
I see some Nigerian films and it just makes me feel very sad because the intention obviously from the get-go is to perhaps make an honest film, but it gets corrupted along the way by certain "mainstream ideas" and doing it a certain way because of the need to get monetary returns . I have grown to realize that there has to be a balance when we make films. Restricting the artist to these "monetary" decisions is a danger to our industry.
Do you think the conventional way of shooting a movie affects the true form of a story?
I mean, there is a process, you see, a filmmaking process that has to be understood before you break the convention. It actually takes a lot of study, a study that helps to develop your style. A filmmaker must learn to develop a style, this is important to his growth. It creates a diversity of genres and creates more appreciation for film. So whether it's conventional or not. Filmmakers must find the honesty in their work and it takes a certain level of criticism, from the artist. The filmmaker must be his own first audience, in other words, his own critic.
A lot of your projects that I have seen are experimental plays according to you and sometimes don't conform to the lines of storytelling which ties up all loose ends in a story and gives a very uniformed direction to how it can be viewed. However, yours leaves one with various ways to view it, why is that?
As I said, it is a choice. Art can and should be viewed from different angles. I have decided to be a certain way with my films, to be "in-yer-face", to improve imaginations and inspire emotions. I have some other contents on Facebook and YouTube that people can watch for moral lessons. But for me, cinema is a different platform, the language of cinema is different. So it's just a personal choice. An artistic one.
The location (New Culture Studio) at which you held your most recent screening holds a lot of historic value and it serves an array of art purposes; a major one being stage plays. Do you feel stage play culture is dying slowly in this society and what do you think are the contributing factors? If you don't think it's dying, then what do you think keeps it afloat in a society like ours?
New Culture Studio holds a lot of history. As a student of theatre, I understand how valuable the space is and we respect its place in being an empowering theatre development. Theatre art can be preserved and I'll pick it over films any day. But theatre is currently dying because people don't understand that it's not just about the spectacle, the spectacle of lights and colour, but the genuineness and subtlety lie in the heart of the play's text.
Just like film, theatre can only strive when dramatic criticism is employed. We need theatre critics, platforms that dignify theatre through discussions and finding new ways to develop the art and craft of theatre. We must be able to get people talking about theatre. The press is important and the theatre community must organized itself better than what it has always been, it shouldn't be business as usual.
You have quite a good amount of short films compared to feature films. Is this based on a preference that you have?
While experimenting, I think I have settled to make films that can challenge me to make them in the most minimalist approach and still get the best out of it, I try and continue to do so with my personal projects. While making Mr Gbenga's Hard Drive which was my first attempt at playing rough with a feature, we only used the available resources we had because I wanted to challenge myself and the team.
Short films are for experimenting and challenging your imagination. They help me build my craft and I use them to engage myself and the audience in conversations.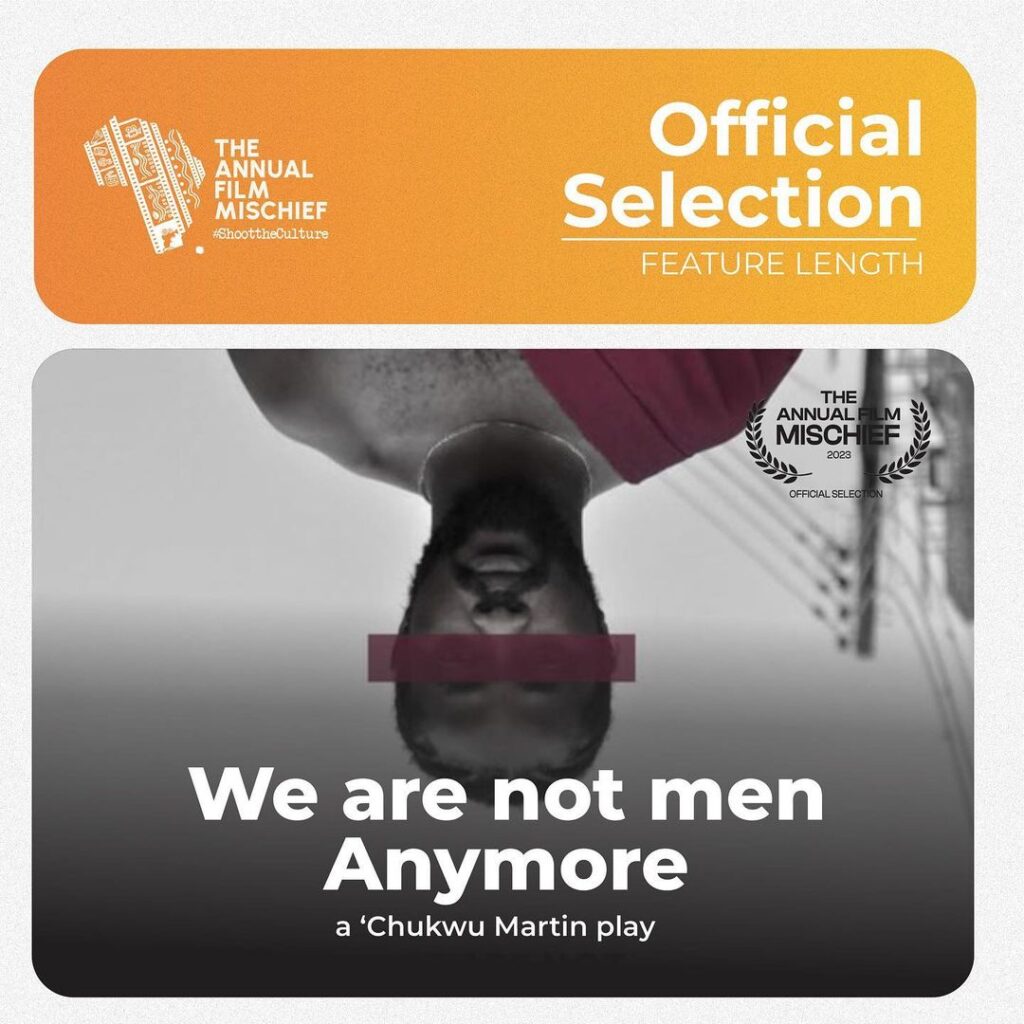 ---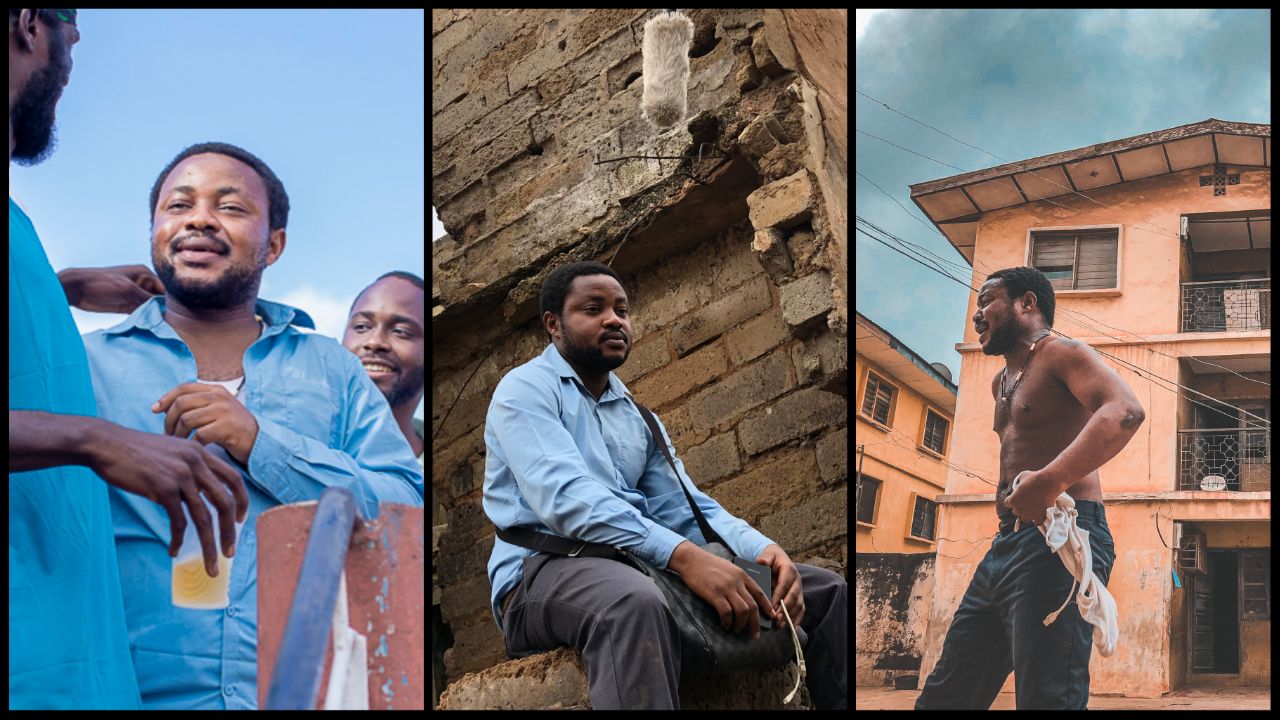 Movie Review: 'Mr Gbenga's Hard Drive' and the Camusian Hero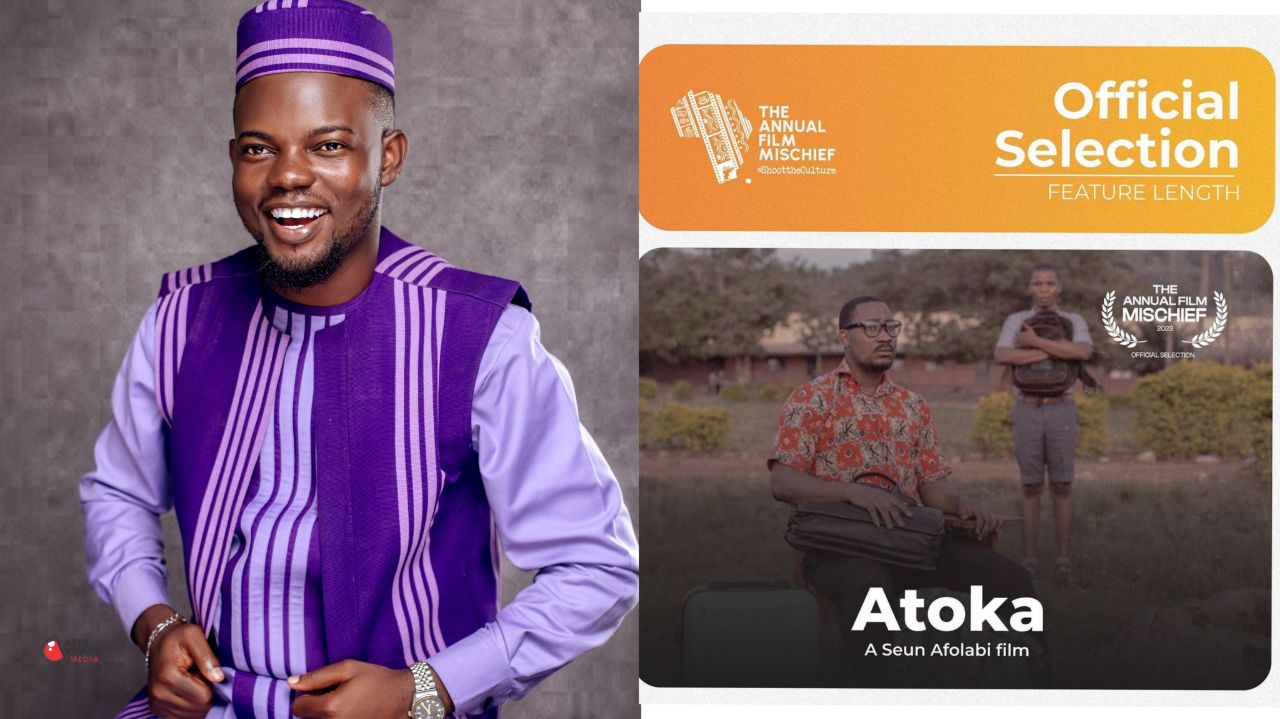 Film Mischief 2023: Director Seun Afolabi Discusses the Personal Experience Behind 'Atoka', The Collaborative Writing and Casting in the Coming of Age Film
---
Should short films be given just as much attention as feature films and why do you think it isn't getting such attention right now?
Well, short films are a great place to start as a filmmaker. I mean, there are so many who have built their careers off short films. And I mean, a film is a film whether long or short, as long as the audience is able to connect with it. You could watch a short film that has a higher emotional impact than when you watch a feature film. I think the value we place on our work is also really important. The engagement is important, it doesn't really matter if it is a short film. Filmmakers just have to value their films and understand what they are doing with them. And the press should just try to see what the filmmaker has done and engage the work. So it is a two-way thing.
Do you see short films becoming a serious category in the film industry and what do you think can drive that?
Of course, they have as much right as the features. (Laughs). Tolu Ajayi has made the most of short films in his career and he's one of the best filmmakers in the country today. Short films would be appreciated more if there are enough platforms to support the form.
Sometimes people forget that pulling off short films costs so much in effort and in finances and some aspiring filmmakers have ideas dying in their closets because short films aren't profit-recouping which makes partnerships or sponsorships near impossible. What would you advise them to do in executing those ideas?
Create within your means. I'm an advocate for making films within means, it gets you more creative, and you're able to solve problems creatively. One of the reasons I decided to make those rough plays is because people overly pay attention to the aesthetics of the film rather than the soul of it. So I decided to make the film without any enhancements to strip it down to the barest and try and see the outcome. Young filmmakers should focus more on their story world and learn to build characters. Learn to observe the world and study human nature.
Now let us move a bit further into another one of your endeavours, The Annual Film Mischief. What originally birthed the film festival?
It started from a need to spotlight and celebrate the members of our film community, to discover fresh, unique tastes and acknowledge these "underground" films and their makers, and give them a chance to find distribution.
What were some results of the festival on the entire film club in the last year?
The festival has shown a lot of our filmmaker members the possibilities available to them as independent filmmakers. The club members have produced, directed or written a number of streaming originals, have works that had theatrical runs and travelled to more festivals. We have also developed the capacity of our festival volunteers to function in high stake teams and projects, as some of them have found employment in big studios.
To our audience, we have shown them that there is more to filmmaking talent than they are able to see in the mainstream and opened their palettes to a more artistic and intrinsic type of filmmaking.
What is the motivation behind the expanded 2023 edition that opens its doors to African filmmakers?
The beauty of experiencing unique narrative styles and filmmakers of different nationalities with different sensibilities, observing by watching and learning from them in other to improve one's cultural taste. That's the beauty of this expansion for me.
There have been so many conversations around reaffirming that Africa is the place we all call home, therefore, its people must come together, understand one another and unite. The literary community, I believe, is closer to this agenda than their African counterparts involved with cinema. We want to bridge that gap. And I'm speaking as an observer, from my own experiences, from the kind of filmmakers and cinema culture I've grown around and adapted within the course of my career. Many filmmakers are not exposed to that culture, not every filmmaker is within the means to travel and explore. I want to be able to appreciate the films of a growing filmmaker in Cameroon and I want him to see mine so we can engage and collaborate on edifying our works. This is what our festival aims to achieve hereon. This move Is also to plant our film community (Film Rats Club) across the continent, as is one of our primary goals. So by God's grace, we'd get all the support we need to progress toward our goal, to establish the culture of film education and documentation.
---
Chukwu Martin is the founder of The Film Rats Club. His feature-length play, We Are Not Men Anymore, screened on day one of the second edition of The Annual Film Mischief.
---
The Annual Film Mischief will take place from April 27-30 in Lagos, Abuja, Accra and virtually. It is free to attend. Register here.
Share your thoughts in the comments section or join the conversation on Twitter.
Sign up: Keep track of upcoming films and TV shows with Google Calendar.
(Interview updated: The wrong draft of the interview was originally published. It has now been updated with the correct version.)