Fatimah Gimsay—an ambitious multihyphenate—desires to fulfill beautiful storytelling regardless of her role behind the scenes.
---
Fatimah Gimsay is a Nollywood screenwriter-cum-director who has worked on various popular television shows, namely telenovelas, like Tinsel, Riona, Enakhe, Battleground, Dilemma, amongst others. She has heralded a few short films of her own; Ijo, starring Genoveva Umeh and Charles Etubiebi, being her latest work. "Writing", she says, "has always been a primary love". Ijo, a heartbreak romance, produced under Hello July, screened at the Lagos Fringe Festival in November 2021.
Beyond writing and directing films, Fatimah Gimsay heads a writers exclusive company named Hello July, which she hopes would be an outfit for nurturing writers and recommending them on suitable projects. Ranking high amongst those she looks up to is the American actress, producer, and entrepreneur, Reese Witherspoon, who has been behind a number of book-to-film adaptations in recent years. Fatimah wishes to emulate her in the Nigerian film clime. In a proper creative vein, Fatimah Gimsay also has a weekly podcast on filmmaking, named "Sceneful Sundays", where she sits down with Nollywood professionals to "celebrate their contribution to the industry". WKMUp sat with Fatimah to discuss filmmaking, her cross-culture inspirations, criticism in the industry, and her plans for the future.
This conversation took place over skype and has been edited for length and clarity.
---
"I don't know how to explain this without going off but it's a lot of work, and it scares me seeing the amount of work we churn out every year. It's a little bit unhealthy but it's good. It's great quality content accomplished under a short production frame."
Thank you very much. So I wanted to know, what's it like being a writer in Nollywood and working in numerous writers' rooms like Riona, Enakhe and some other African Magic shows. What is the whole experience like? Viewers hold certain views of these shows and we always wonder what goes on in those rooms.
People say Nollywood content is sub-par or not up to international standards, but for me, I've worked largely in television. I think the work I've seen a lot of writers put out has been amazing. I don't know how to explain this without going off but it's a lot of work, and it scares me seeing the amount of work we churn out every year. It's a little bit unhealthy but it's good. It's great quality content accomplished under a short production frame. For example, Riona has 260 episodes.
That's a huge number. A lot of the international shows that do not hit those numbers are great too, why do these Nigerian shows have to hit numbers like 260 episodes in a short time?
Not all Nigerian shows have 260 episodes, it's only the telenovela genre. A lot of international telenovelas also have quite a huge number of episodes e.g. The River, a South African telenovela.
Yeah, true.
So it happens that every 5 months we have to convene for workshops and we're just giving our best.
So it's a lot of sweat and blood.
Yes, so back to the experience in the Writers' room; it's fun but is exhausting at the same time.
Moving on to more personal stuff now. You have a production company, Hello July?
Yes
Interesting name by the way. How did you come about that name?
I won't lie, I didn't actually think that deep. I was born in the month of July. So, I just went for something that felt a little personal.
"Writing has just always been a primary love but I'm also willing to explore paths that lead to the same destination of beautiful storytelling."
What do you guys do in your production company?
We're fairly new but the goal is to focus more on storytelling. Like instead of a full-blown production company, it's more of a story creation company—that's the goal anyway. Just like how you have writers for shows, we help you get writers for projects, working on TV shows and so on.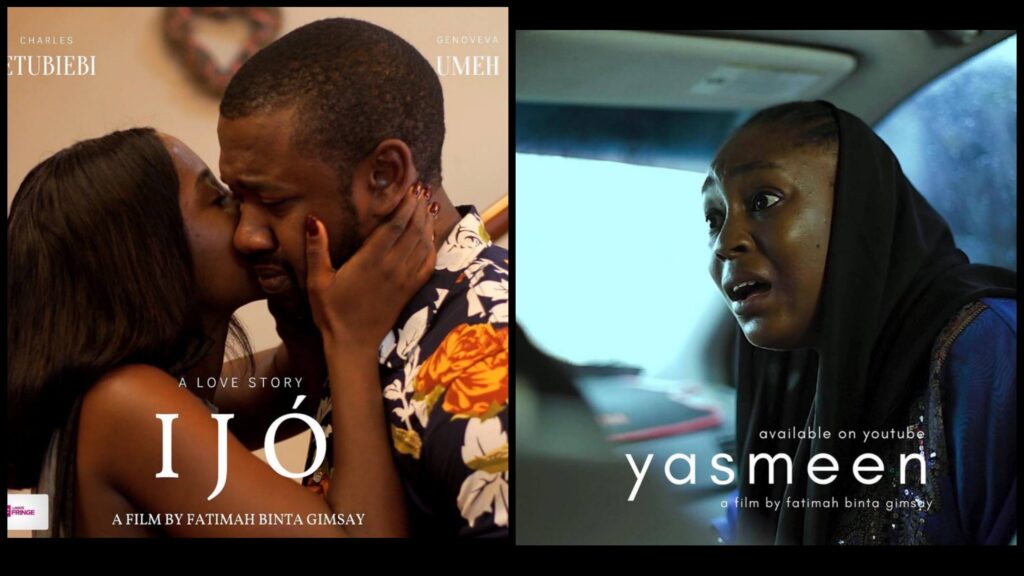 Okay, so you recruit writers?
Yes, that's the plan anyway. We haven't started because it's still fairly new. To be fair, I won't count my first short film as part of Hello July, but we've only done Yasmeen and Ijo as Hello July productions.
How does Hello July plan to recruit writers? What kind of requirements do the writers have to meet?
Oh, we're currently not recruiting writers. We've only hosted writing intensives and masterclasses.
I still find it an interesting initiative. Is there any antecedent? Are there any companies that have done this that you know? What's the concept behind it?
I'm not sure of the year, I don't want to give the wrong time but I think 2013/14? There was something called the Televisionaires.
In Nigeria?
Yes, but they were a South African company. They did the writers' room for Hotel Majestic, Jacob's Cross, a season of Tinsel and a few other television shows
Yeah. So that's the inspiration for Hello July?
I realized we could be a company for writers. I didn't realize then but when I heard about The Televisionaires I was like "oh that's such a cool idea". For that reason, my main priority with Hello July is writers.
Writers?
Yes.
I was going to ask that question. I had it penned down somewhere that I'll ask you later on what aspect of filmmaking you would settle into in the long run— writing or directing. This might as well be as good a time to just put it out there. So it's writing now. Just writing?
Yes
Why writing? What draws you to writing over other film roles?
I've always enjoyed writing. However, I'm also a producer and director. Writing has just always been a primary love but I'm also willing to explore paths that lead to the same destination of beautiful storytelling.
So that would explain the short films then?
This sounds like a soapbox moment but I'm just trying to put myself out there. Honestly, I can do the work. I have been working. I believe I'm qualified. Like, this is my calling card. This is something I have done.
"…we need more film festivals here."
Your latest short film, Ijo, was screened at Lagos Fringe?
Yes, it was.
Can you tell us what that experience was like?
It was a fun experience, although a little tiring because of Lagos traffic and all of that. I think it was like having a proper screening, like seeing other people watch your film. I saw reactions, I heard reactions and I was like okay this is interesting, since that was our first screening. I'm hoping we get more.
Fingers crossed. What are your thoughts on film festivals? Generally now, its place in Nollywood. I don't know if that's the only film festival you've attended?
Oh no, I attended AFRIFF. That's a popular one.
You were at AFRIFF?
Yeah.
I was at AFRIFF too.
I went for a few days or let's say 2 days, mainly to support my colleagues and their projects and that was it.
Which film? Maybe I saw them?
That Other Side.
I saw That Other Side.
And Juju Stories.
Ah, I saw Juju Stories. So what do you think about those films? Let's just exchange views.
The production beauty was nice in the sense that it was a restricted location and the actors were character-driven, which is something I really like.
Yeah, that's That Other Side now.
Then there's Juju Stories. I enjoyed the last part of Juju Stories, the witch one.
Suffer the Witch?
Yeah, it was my favourite part. I enjoyed it because it didn't end the way I was afraid it would. I was afraid it was going to have that typical Nollywod ending where the witch actually suffers, literally from the title, but I was so happy she got her happy ending. I was like okay cool. This is interesting.
But she got her happy ending at the expense of this innocent girl that was her obsession.
Yeah, that was the downside. Like the obsession was a bit creepy but then it was a fun watch. I think the fact that it was a fun watch made us forget the dark side of it.
Yeah, the morality bit. I think I liked Yam. I liked Yam a lot, the second one. I like all this mystical aspect of film and narratives. I prefer Yam. But Suffer the Witch with Timini Egbuson is quite good as well.
Interviewee: Yes
And the witch too.
Interviewee: Nengi (Adoki) is a wonderful person. I was so happy to see her do something big like that.
What then are your thoughts on the place of film festivals in today's Nollywood?
I think it provides a new and different audience, they're helpful to filmmakers like myself. I also think we need more film festivals here.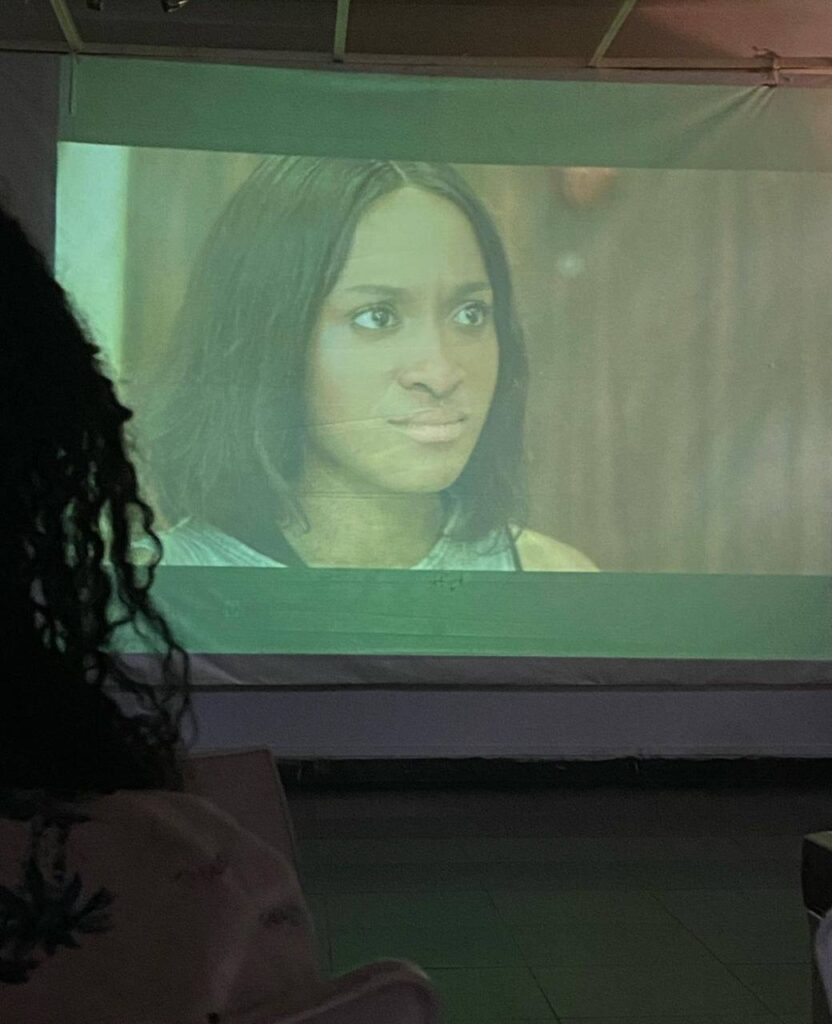 And then speaking about people who are lesser-known actors in the industry now—Genoveva Umeh. You've been working with her on numerous projects. I wanted to know more about the dynamic of that frequent collaboration. Is it a marriage of convenience or is it deliberate?
We just became friends in 2021, and it has been a deliberate collaboration between us. There's something about her that I feel shows she's a very great actor and it wasn't until I saw her. Even when she was cast on Ijo I was like okay let's see what she can do, but when I saw her on set I knew I was right. She's good.
We'd like to see more of her. Do you think you'll ever make a feature film? Since you mentioned that you're more driven towards the writing aspect? Do you think that could ever happen?
Oh no, but I'm still writing and directing. I'm still open to that. Like I did that for a reason. Sure there's one that's my primary job. But yes, I'm very open to making a feature film. I'd love to.
Is there a possibility that we'd see Genevova Umeh?
Hopefully. If she's available.
"Then in Nollywood, I'm a huge fan of Jade Osiberu."
We should go to inspiration now. Are there people you look up to in Nollywood and Hollywood? Are there specific directors or writers?
Bollywood, Nollywood, Hollywood. Like the three -woods.
Who in Bollywood? I would like to know that.
Interviewee: I love Zoya Akhtar and her brother Farhan Akhtar. Zoya Akthar is one director I really like. She's a writer-director, whom I enjoy. She is a very refreshing director. Then in Nollywood, I'm a huge fan of Jade Osiberu.
Jade Osiberu?
Isoken was a film that really pulled weight.
Yes, Isoken.
I liked her work in Sugar Rush. It was a fun watch.
Yeah, Sugar Rush. I really liked Bimbo Ademoye and Lateef Adedimeji in Sugar Rush.
Then, of course, Victor Sanchez Aghahowa, James Omokwe, and Ema Edosio Deelen. Then Hollywood, it's very difficult for me to think of because it's so huge. But yes I'm a fan of Chloé Zhao, Ava DuVernay, and Sofia Coppola. I'm trying to make sure I'm not forgetting because I feel like I'm forgetting some names. There's also Reese Witherspoon. She's one of my huge inspirations.
What film? Is there a film she/he produced?
I found out she produced Gone Girl and I love Gone Girl.
Oh, Gone Girl.
She's an actor turned producer, a development that has been very interesting to watch because she was a very high profile actor from Legally Blonde and a few chick flick films and now she's a producer. She has worked on projects such as Big Little Lies, Little Fires Everywhere, Gone Girl, amongst so many others. Under her production company, she also has a book club where they take books and make them into films and series.
That's nice.
Yeah, being an actor turned filmmaker.
Nice. So when you blow and you have all the money, you'll come back and produce films?
Yes. That's the best way.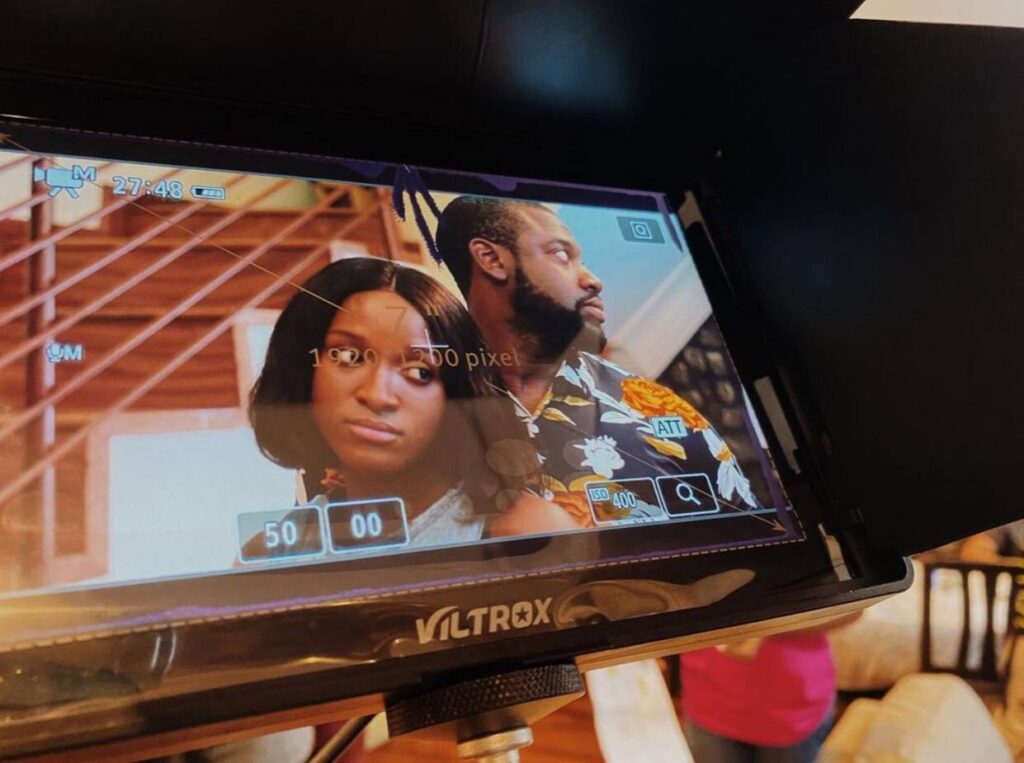 "I think people can be unnecessarily harsh because they feel they have to be harsh to drive a point and call it bluntness."
I hope that really works out. I should ask you since we're a blog whose focus partly lies on criticism, what's your take on criticism in Nollywood. What do you think about criticism in the movie industry?
I think it's a very two-sided argument. In the sense that when you watch something, you either like it or you don't like it. Then there's the technical part of it – the makeup is shabby, oh the light is that. I think the average audience doesn't care about stuff like that. They just really want something that makes them feel 'something'. So I think people can be unnecessarily harsh because they feel they have to be harsh to drive a point and call it bluntness. I hope that makes sense.
Yeah, it does.
Also on the other side, I also think some filmmakers are a bit too sensitive.
One of the tenets of criticism is that it has to come from a place of kindness.
And we don't have that around here.
Well, there are a couple of critics that I know. I don't want to blow our own trumpet. There's Oris. Oris does excellent criticism. Then there's Wilfred Okiche too.
And that's the thing. Personally, I don't care about a critic of anything, even when it comes to music and food. For someone like me, I don't care. In the sense that, if a food critic eats some pasta and says the pasta was so great, for me that's not a reason why I will go and eat the pasta. Or he said oh the pasta tastes like shit, I am still going to like that pasta, whether he likes it or not. It's not my business whether the critic is hating on the pasta. If it's delicious to me, then that's what matters.
At the end of the day, art is quite subjective but don't you think that in a sense we need criticism, that art needs criticism?
More of feedback.
Feedback?
Yes
With film?
Yes. The benefit of working in a writers' room is that you get a lot of feedback. Like when you think you're about to pitch the biggest story of the year and your colleagues are telling you "okay this is nice but you can do it this way, add this element, like if you're going for this you might want to do it this way". Such helpful feedback helps you to do better. It's not just "oh this is shit", making your point but not helping anyone—saying harsh words to each other and the project is still the same.
I think what you're gunning for, what you're trying to say, just to clarify things now to know whether we're on the same wavelength, is that criticism should be about developing the craft.
Yeah.
Not just stating the flaws.
Yes, exactly. If you want to hate-watch, of course, you can hate-watch. This film is trash and I want to be rude today. That's fine, we all do that. But then if you say you're a professional critic, who desires better quality and content, then you have to provide your own point of view, "this thing can be better this way".
I completely agree with you on that. Any personal experience with criticism? Have you had to deal with some of that 'harshness' personally?
Every storyteller will face harshness and criticism. It's not always personal, and well when it's personal, that's a different topic. People have a right to like/dislike and I have a right to care/not care.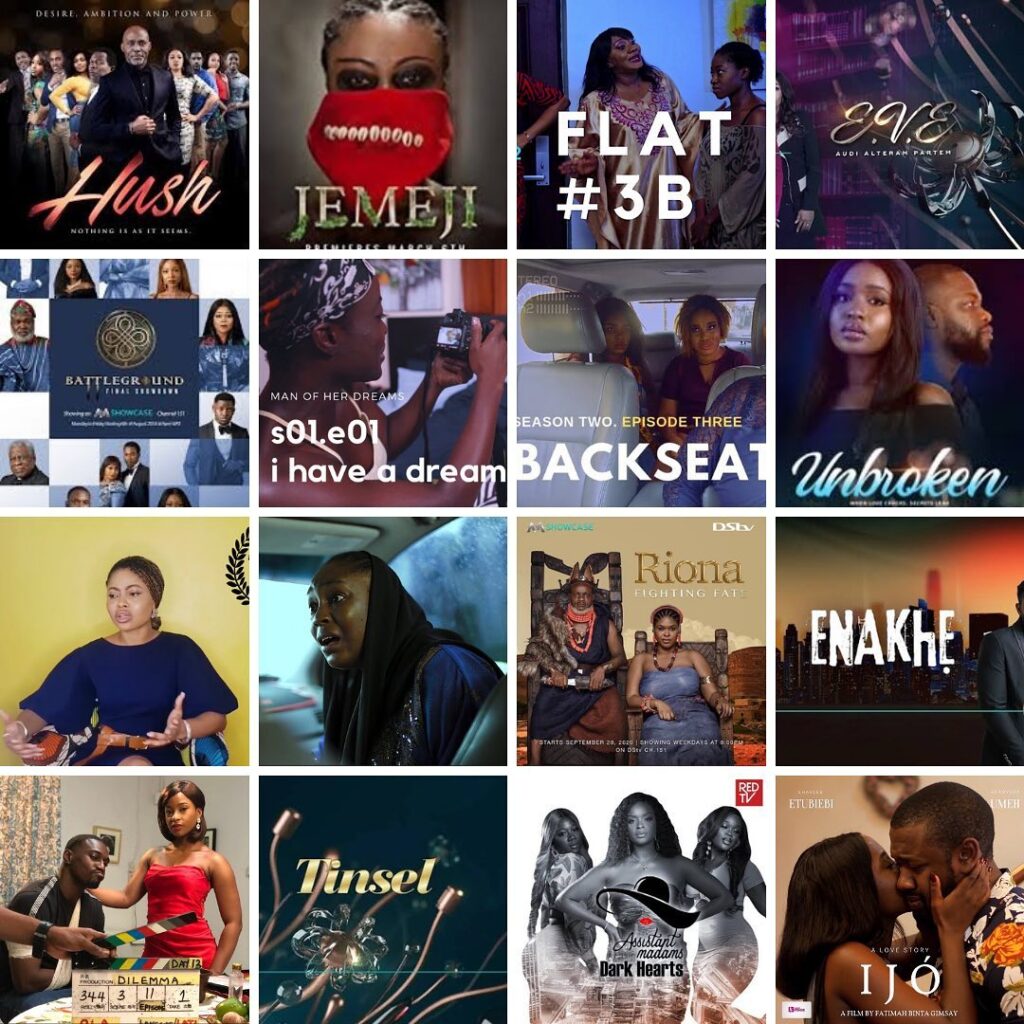 "Do the work and shoot your shot and value yourself, knowing that you're bringing something to the table."
I want to ask you now about your podcast. You have a Nollywood podcast?
Yes, Sceneful Sundays.
Will it be returning and when it will be?
Yes, very soon.
Alright. Excellent then. I look forward to the resurgence of Sceneful Sundays. Why Sceneful Sundays though?
Again, I was just having fun with things. It just felt very fun. I can't remember the exact moment. But I was like a scene from a thing. Then I was like I want it to be on Sundays. Again, I can't remember the exact reason. I was just really bored and looking for something to play with because then I didn't know it was going to be a podcast. The original idea was a writers' group. Like a writers' club. So I had seen a few book clubs here and there and I was like okay, why don't we have something similar like this for writers? Then I just started looking for names, then I thought of a talk show, then again a talk show would be super expensive, which I couldn't fund because I had just finished shooting Yasmeen. Then randomly, the most affordable thing popped into my head—a podcast, something everyone is doing. That was how the podcast came about.
I definitely look forward to the resurgence of your podcast. For the uninitiated, what exactly is Sceneful Sundays about? How would you describe it to potential listeners?
"The uninitiated" is a weird way to put it. Sceneful Sundays is simply a passionate podcast celebrating Nollywood storytellers. It's a podcast about Nollywood, for everyone.
I think we should be rounding up. We've had an interesting 20 minutes plus. But we should close on an advice. What advice would you give other writers and aspiring filmmakers like yourself?
Well, the best thing I can say is, which I know everyone hears and says, to actually keep doing stuff even when we don't like it. Because the difference between the average writer and the average person doing a 9-5, when you're done by 5 o'clock, you clock out and go back home and do something completely different. But here, you don't get that chance, even if you take a breather sometimes. You have to keep doing the work because again, if you say you want to tell stories, you have to actually tell stories. Another important thing is shooting your shot. There's nobody too high for you to reach out to and say "okay, I want us to work together". You already know the worst answer you're going to get is no and a no is really not the worst thing you'd hear, because a lot of people are very afraid to approach other people and just say "oh, this is what I can do" and all of that. The act of shooting one's shot has really helped me, which is how I literally got in anyway. Once again, Do the work and shoot your shot and value yourself, knowing that you're bringing something to the table. And to sum up, sharpen your skills, harness it, and try hard so that nobody else can do it like you do because everybody has to have something different to bring.
One last question. It might seem like an odd question but please indulge me. Where exactly are you from?
I always mention my two states because I represent them both. But I'm from Plateau and Edo state.
It's just difficult to place the name. That's why I had to ask.
Yeah, I get that a lot.
Fatimah, thank you very much. Are there other projects we should look forward to that'll be coming from Hello July? Sceneful Sundays? Specific projects we should look out for?
Yes. Right now, I just really want to rest and eat. But when anything new is out, it will be out. But yeah, Sceneful Sundays— sooner than you think actually.
Whenever the film comes out, whenever that is going to be, let us know. We would be glad to write a review.
Alright, thank you so much.
And if viewers feel some questions have been left unanswered, you can follow the filmmaker on Twitter and Instagram.
Hello July Films Instagram page.
Sceneful Sundays Instagram Page.
You can also watch Fatimah Gimsay's short films on her YouTube channel.