Podcasts are increasingly gaining popularity in Nigeria and for good reason; they are usually fun and relatable. The fact that podcasts are in audio form makes them much more convenient as well. What could possibly be better than being able to listen to a podcast and still being able to do other things as you listen? Podcasts are great to listen to during the day, during chores, while resting, and they even have a different charm when you listen at night. 
As you probably already know, we love discussing Nollywood, so we have compiled a number of podcasts that do just that. Although all the podcasts are different in their own ways, they all discuss important topics in the industry; share their love for Nollywood, and give very useful tips and advice about the industry, many times with guests. 
---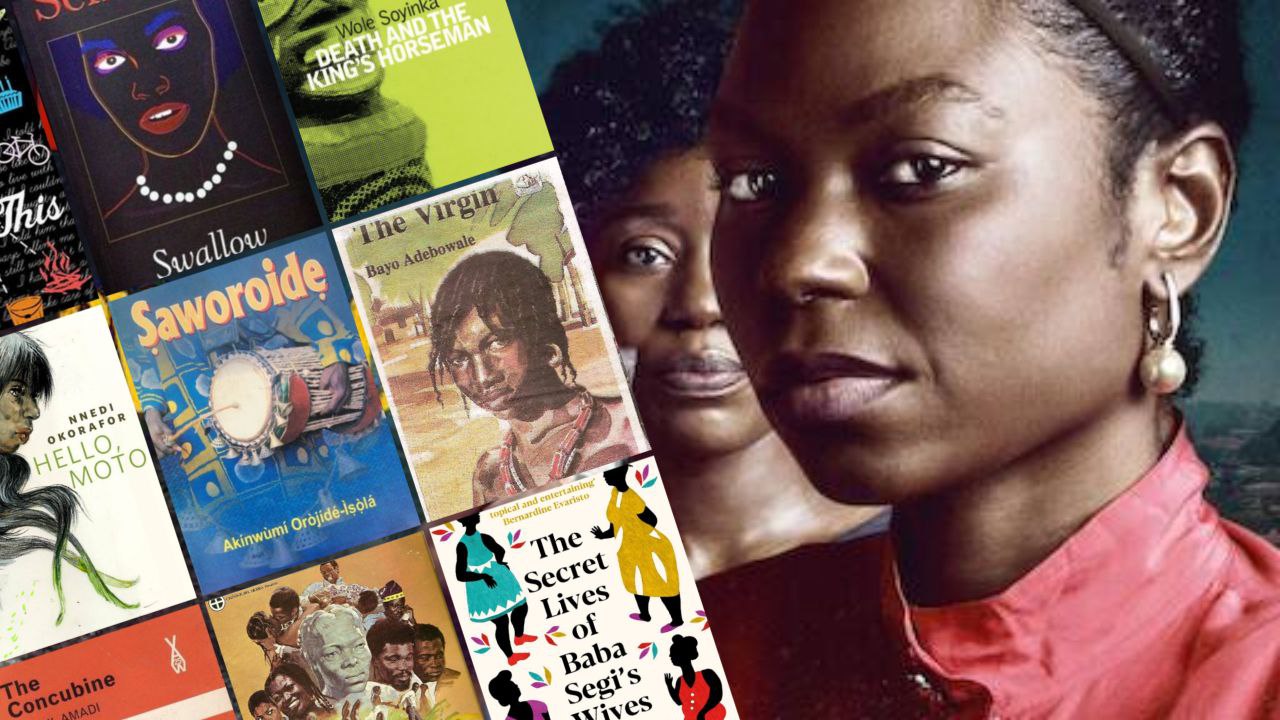 Every Book to Screen Adaptation in Nollywood
---
In no particular order, these Nollywood-focused podcasts are listed below: 
Sceneful Sundays is produced by Midas Radio and hosted by Fatimah Binta Gimsay. It began in May 2021. Each weekly episode features another Nollywood professional with its host. On different episodes, which range from 30 minutes to an hour and a half, Fatimah sits with writers, producers, actors, directors, story editors, and so on, discussing and "celebrating their contributions to Nollywood". The podcast has featured names like Ade Laoye (A Naija Christmas), web series king Lani Aisida (Love Like This), Tope Tedela, James Omokwe, Mr. Xavier Ighorodje, Nengi Adoki (Juju Stories), Genoveva Umeh (Ijo) and Kayode Kasum (Soole). Fatimah Gimsay is a filmmaker herself, working as a director, screenwriter, producer, and story editor. New episodes, as the name of the podcast indicates, are released on Sundays. 
The Exploring Nollywood Podcast
Mimi Uvieghara is passionate about Nollywood and on The Exploring Nollywood Podcast, she explores the industry with different guests who are similarly passionate about it. Topics range across Nollywood woes, stories, history, nuances, experience, and overall reminiscing about the past. Uvieghara invites guests ranging from friends and relatives to industry professionals like ThrowbackNaijaTv's Richard, Nollywood Reinvented's Oge, and Okiki of OkikisCulture blog. There is a mini segment, "Nollywood & I", where Mimi simply interviews guests about their history and relationship with Nollywood. The podcast started in April 2020 and new episodes are released regularly. Most episodes range from about 20 to 40 minutes. 
The Naija Filmmaker is a podcast "focused on Nigerian filmmakers, their films, and how we can build a united, diverse, and functional industry", hosted by Sele Got. The first episode was released in July 2020. Sele welcomes various Nollywood filmmakers to discuss their workflow and to share advice and knowledge from their experiences. The podcast has touched on acting, indie filmmaking, directing, producing, marketing, collaborations, film makeup, film equipment and colour grading. Sele also has special shorter monologues where he shares personal advice from his experience as a filmmaker. Belinda Yanga-Agedah, Chavala Yaduma, Ike Nnaebue, Ore Badmus, Chioma Chiatula, Abba T. Makama (Juju Stories), Kenneth Gyang (Confusion Na Wa), and Oge Obasi (Juju Stories) have featured on the podcast as guests. The first and second seasons have about 20 episodes each, including Sele's monologues. 
Meet & Greet has been anchored by Inkblot's (known for The Wedding Party, Moms at War, Up North, Charge and Bail, Superstar) founder trio; Naz, Zulu, and Damola since March 2021. They invite their industry colleagues to discuss "Nigerian cinema, pop culture and everything in between". They have had names like Nse Ikpe-Etim (King of Boys: The Return of the King), Omoni Oboli, Sharon Ooja, Niyi Akinmolayan (Chief Daddy 2), Banky W, Erica Nlewedim (Devil in Agbada), Kayode Kasum (Soole), Black Widow's OT Fagbenle, Amazon Prime Video's director of content acquisition and licensing, Ayanna Lonian, and the cast of their 2021 movie Superstar. Inkblot's Meet & Greet episodes are released on Thursdays and are accompanied by recorded sessions that can be watched on YouTube.
On this podcast, the hosts discuss various movies, trailers and basically everything going on in the world of movies. However, it is not an entirely Nollywood-focused podcast. The podcast has featured celebrity guests like Ivie Okujaye, Titi Joseph, Swanky JKA (Living in Bondage: Breaking Free), director and producer, Dumbo Atiya; Sophie Alakija (My Village People), The first podcast episode was published in February 2019. Other topics include best movie/ TV show soundtracks, most iconic lines, emotional movies, best superhero movies, movies that were ruined with terrible endings, movies that should never have been made, e.t.c. 
On this podcast, I Love Nollywood Podcast, the hosts, Taiwo and Femi, critique and appreciate two different movies on each episode. Some episodes focus on a particular actor's works, like Ramsey Nouah's and Adesua Etomi Wellington's; or genre, rom-com, comedy; or filmmaker's, such as Kunle Afolayan's works. Some topics that have been touched on the podcast are changes that need to be made in the industry, character development in Nollywood films, colourism in Nollywood films, influencers entering into the industry and animation in Nollywood. The podcast has featured guests like Kehinde Omotayo and Iroko Critics. Each episode's duration ranges from 1-2 hours.
---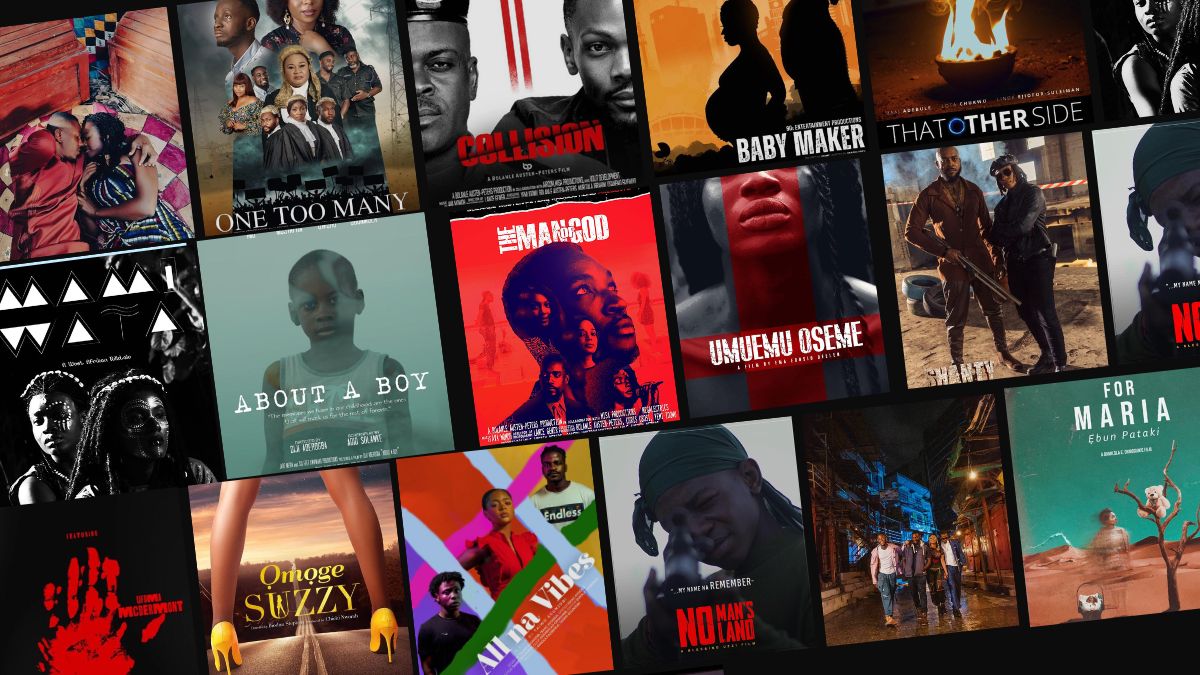 25 Most Anticipated Nollywood Movies Coming in 2022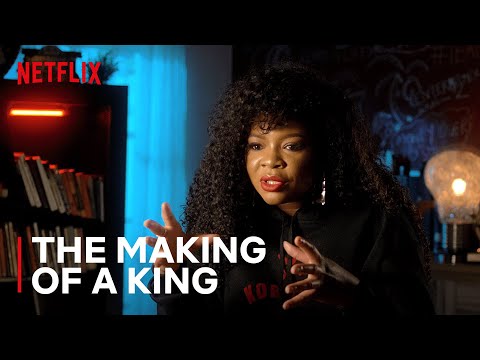 The Biggest Revelations from King of Boys Documentary, 'The Making of a King'
---
The Nollywood Life Podcast is hosted by Kevin T. Solomon, and it highlights the struggles of filmmakers and content creators that "haven't blown yet". This podcast was started in November 2021 and is referred to by Kevin as the "most awkward podcast". Episodes range from 10-20 minutes. In what is quite a fresh podcast, it has touched on telling your Nigerian parents you want to be an entertainer, deciding to be a part-time or full-time filmmaker, working with clients, and staying motivated as a creator. Laughter Ephraim, a veteran editor; Mardiyyah Adebowale, Divine "Defhize" Obaseki have featured as guests on the podcast. 
Kem Dike, the host of this podcast, narrates and reviews a different Nollywood film in each episode, from a Nigerian-American perspective. Alongside his reviews, he gives his opinions on various social topics. The podcast, which Kem started in January of 2022, currently has 6 episodes, including an introduction episode. So far, he has reviewed The Wedding Party, King of Boys, The Mirror Boy, and Mum, Dad, Meet Sam. 
Also, he would like you to know that he curses. 
On Nollywood Backstories, 'Segun Odejimi and other professionals discuss "major Nollywood history-defining backstories". The podcast released three episodes with guests; Oris Aigbokhaevbolo (discussing his transitioning from another career to writing, his Nollywood stories, and writing reviews), Wilfred Okiche (discussing Kunle Afolayan's works), Kenneth Gyang (discussing his Nollywood journey). The podcast started in January 2021 and the last episode was released in May 2021. The reason for the long hiatus since then is unknown. 
Movie critic Olisa Nwokedi and budding director Seun Pinheiro began this podcast in February 2021. The podcast is not completely Nollywood-focused but discusses various Hollywood films as well. In each episode, they discuss a Nollywood movie, Hollywood movie, and classic or foreign language film. Episodes mostly run for about 2 hours. Each episode is titled with witty mashup titles. 
This podcast was created by Korede Azeez, a Nigerian filmmaker and a finalist of the Netflix-UNESCO African Folktales Reimagined competition. The podcast, created in April 2022, is to serve as "a resource for upcoming African filmmakers looking to make their first feature films"; to give advice, tips and share personal filmmaking experiences. The debut season will specifically cater to upcoming directors and will feature young directors. The first episode features screenwriter and director Taiwo Egunjobi.
---
Share your thoughts in the comments section or on our social media accounts.
Keep track of upcoming films and TV shows with Google calendar.