Sista was released earlier this month on Prime Video, telling a touching story of the struggle of a single mother, abandoned by the father of her two kids, who strives to give her children a good life.
With other emotional narratives that will draw empathy from viewers and might even have you bawling your eyes like Sista available, here are ten tear-jerking Nollywood films to stream.
---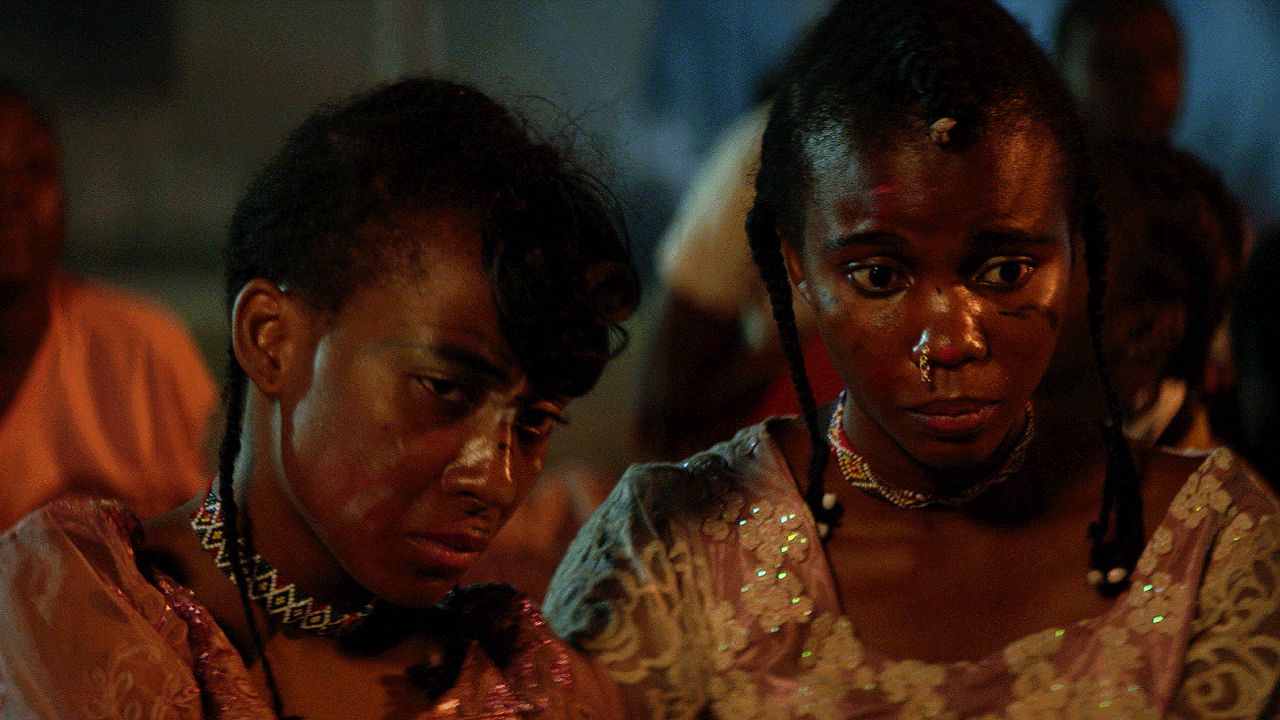 Ten Non-Comedy Nollywood Films and Shows Currently Available To Stream
---
Ije: The Journey (Netflix)
Omotola Jalade and Genevieve Nnaji steal the show in Ije, a compelling story of a woman fighting for her innocence in a foreign land. Anyanwu Opara Michino (Omotola Jalade Ekeinde) has been accused of the murder of her husband, Michael Michino (Jon Morgan Woodward), and two of his colleagues (Pele Kizy and J. Kristopher). Anyanwu maintains that she was protecting herself and did not murder her spouse. Ije: The Journey, by directed Chineze Anyaene, explores subjects such as rape, rape stigma, immigration, and sisterhood. The film shows how love can persist in the face of revelations of dark secrets.
For Maria: Ebun Pataki (Netflix)
Derin (Meg Otanwa), the protagonist of For Maria Ebun Pataki, is a mother struggling with postpartum depression. Derin lost a lot of blood during childbirth, and the film follows her heart-wrenching experience in the months after the birth. The film brilliantly conveys the disconnect she feels from her kid and the difficulties she faces from being in her misunderstood state and relatives insensitive to her condition.
'76 (Netflix)
Captain Joseph Dewa (Ramsey Nouah) is caught in the centre of a military coup. A hit has been put out for the assassination of Muritala Muhammed, the freshly appointed Head of State. Captain Dewa's longtime military buddy Gomos (Chidi Mokeme), quickly covets him to join the coup plot. To his friend's dismay and that of the coup plotters, Captain Dewa flatly refuses. The Head of State dies a violent death, followed by a massive military investigation. Because of his connection to the coup plotters, Captain Dewa is taken into custody at the same time his pregnant wife Suzy (Rita Dominic) is heavily pregnant. Directed by Izu Ojukwu, the film's driving force is the struggle to clear Captain Dewa's name before he is killed with the other coup plotters.
The Milkmaid (Prime Video)
The Milkmaid, written and produced by Desmond Ovbiagele and submitted as Nigeria's official Oscar entry in 2021, follows Aisha (Anthonieta Kalunta) as she looks for her abducted sister, Zainab (Maryam Booth), in the Northern region destroyed by insurgency. The circumstances leading up to their separation and her subsequent journey over the mountains to reconnect with Zainab are shown in a seamless montage of flashbacks and memories. The Milkmaid's intricate narrative touches on many traumatic topics, including the Northern insurgency, death, sorrow, sadness, arrogant rebels, terrorist organisation hierarchy and leadership, child marriage, and more.
Tainted Canvas (Prime Video)
A London-based Nigerian artist is forced to return home to be with her dying mother, forcing her to put her life on hold and confront her long-repressed trauma. Tainted Canvas follows Rayo (Segilola Ogidan, who is also the film's director) as she navigates life as a young Nigerian artist in London. When Rayo's aunt (Tina Mba) in Nigeria informs her that Rayo's mother (Kehinde Bankole) is in the hospital, she must decide between meeting her gallery's deadlines or going home to face the horrors she fled from in the first place. Tainted Canvas shows the effects of abuse and trauma experienced as a kid on the adult life of the victim, both positive and negative.
---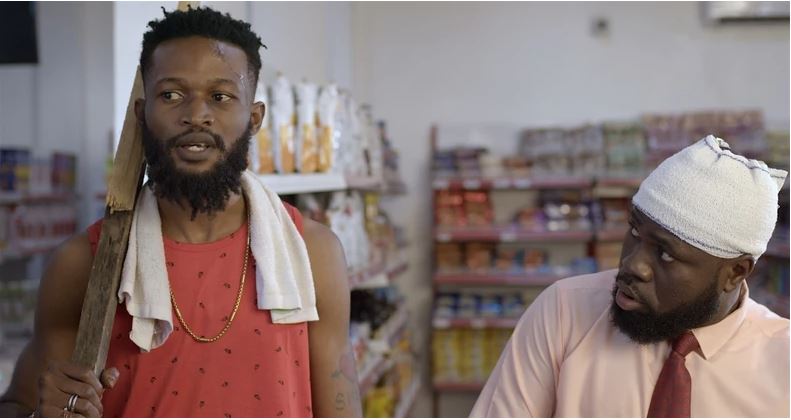 5 Nollywood Comedy Titles to Get You Through This Period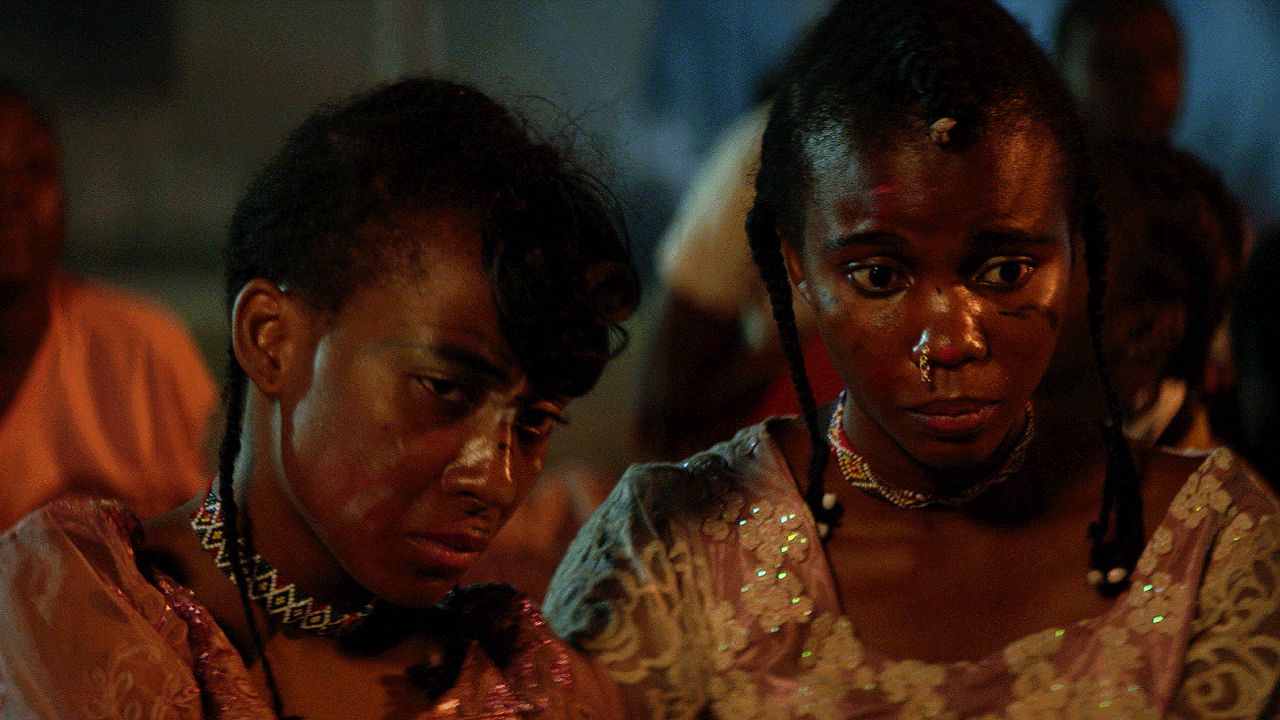 The Best Nigerian Films on Prime Video
---
Strangers (Netflix)
Strangers tells the story of Adetola (Lateef Adedimeji) from his early years until maturity. Through exposition, we are shown how Adetola goes from being an energetic and active kid to a bedridden invalid in the span of less than two decades. Afflicted by Buruli Ulcer, as one of his physicians, who would eventually become his foster father, puts it "the third most common disease after leprosy and tuberculosis," Adetola's condition improves over time with the aid of an unknown European doctor named Kylie. Directed by Biodun Stephen, Strangers is adapted from a real-life story and is told with raw emotions.
Maami
Adapted from a Femi Osofisan novel of the same name and directed by Tunde Kelani, Maami follows a single mother and her little son, Kashimawo, as they struggle to make ends meet. Maami is a strong, compassionate lady who strives to shield her kid from the shadowy presence of his father, who has a dark secret. We are taken through two days in Kashimawo's (Wọlé Ojo) life: the day leading up to his tenth birthday and the day before the Nigerian squad is announced for the 2010 World Cup. In the latter, he struggles with his background and the choice to play for the nation; in the former, we see how his mother's sacrifices, care, and teachings play a vital role in shaping his character.
Nimbe (Netflix)
An eponymous film about a young boy Nimbe (Chimezie Imo) who comes from a dysfunctional family and is constantly harassed by his violent father and bullies at school. Soon, Nimbe meets a rescuer who turns out to be a terrible influence and gives him drugs to help him deal with his traumatic experiences. Nimbe starts to skip school and fails tests. Later on, Nimbe's ingenuity earns him the favour of a drug lord, who introduces him to the highest levels of the criminal underworld (drug trafficking, murder, etc.) and there is no way to go back. A once-good, once-innocent kid becomes a cold-blooded, murderous drunkie.
The Fisherman's Diary (Netflix)
Ekah (Faith Fidel) is a 12-year-old girl who is destined to follow in the footsteps of her fisherman father (Kang Quintus). Though young, she has years of experience in the fishing business. However, once her mother passes away, she changes her mind and resolves to follow in her mother's footsteps by getting an education. Her father and uncle, among others, think it's inappropriate for women to go to school. Ekah is inspired to seek education by famous female education activist Malala Yousafzai and the school's female instructor, Bihbih (Ndamoh Damarise). Produced by Cameroonian filmmakers, The Fisherman's Diary still hits close to home. Ekah's uncle uses her as collateral for a loan he fails to repay, the lender takes her as his wife and she goes through a violent struggle with her father, uncle and husband to chase her dreams.
4:4:44 (Prime Video)
Starring Richard Mofe Damijo and Nse Ekpe Etim, 4:4:44 is an Izu Ojukwu psychological thriller set in the early 1940s. 4:4:44 is inspired by real events and tells the story of a seemingly ideal couple whose lives are turned upside down by a terrifying incident that occurs on their wedding night. This couple faces a nightmarish world as a sequence of events exposes the stigma society has toward mental health.
Share your thoughts in the comments section or join the conversation on Twitter.
Sign up: Keep track of upcoming films and TV shows with Google calendar.