Nollywood films of the comedy genre enjoy the spotlight than their counterparts of other genres. Well, there seems to be a general bias from viewers towards them, possibly due to the need to wind down after enduring a stressful country or the general reliability of the genre. But non-comedy can also serve the same purpose: helping to wind down and being relatable to our condition.
---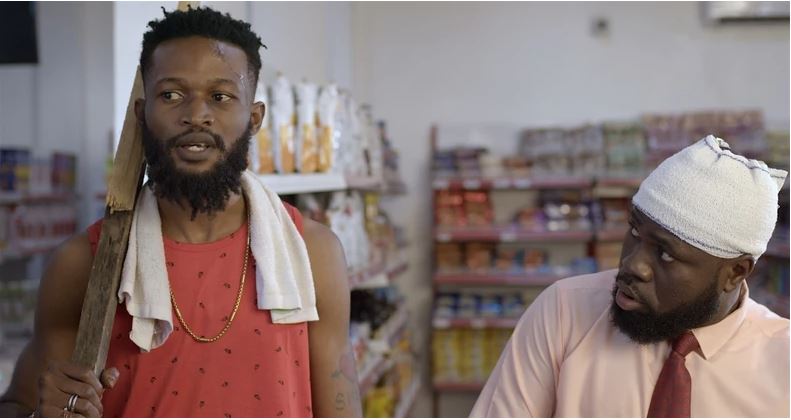 5 Nollywood Comedy Titles to Get You Through This Period
---
Here are ten non-comedy Nollywood titles currently available to stream.
Diiche (Showmax)
A psychological thriller and murder mystery created by Ifeanyi Barbara Chidi, Odiiche Anyanwu (Uzoamaka Onuoha), a renowned actress and Nollywood sweetheart, finds herself in the middle of a sad and unfortunate circumstance. Her fiancé, Nnamdi Nwokeji (Daniel K. Daniel), a prominent movie producer, has been discovered dead on the exclusive beach where their engagement party was held.  The plot revolves on the inquiry of Nnamdi's murderer, with Diiche herself being one of the major suspects. Diiche runs for six episodes 
The Milkmaid (Prime Video)
Nigeria's official selection for the 2021 Oscars. The Milkmaid, written and directed by Desmond Ovbiagele, follows Aisha (Anthonieta Kalunta) on a mission to recover her abducted sister, Zainab (Maryam Booth), in an insurgency-ravaged area of the North. The film skillfully mixes flashbacks and reminiscences to explain how they were separated in the first place, as well as the mountains she moves to be with Zainab. Our narrator, Aisha, who is also the primary character, is quite present in these events by the time they are reunited.
Juju Stories (Prime Video)
Written and directed by the Surreal16 Collective, Juju Stories is a three-part anthology of mystical horror films inspired by Nigerian mythology and urban stories. "Love Potion," directed by Michael Omonua, is about a spinster who uses juju on her stubborn love interest. "Yam," directed by Abba T. Makama, exposes Lagos' underbelly, as the fate of a street thug who has picked up random money on the street intersects with that of a vulcanizer about to make an immoral decision. And C.J. 'Fiery' Obasi's "Suffer the Witch" is about an undergraduate who has sparked the romantic interest of a witch. It had a short run in theaters before a digital release on Prime Video.
Rattlesnake: The Ahanna Story (Netflix)
 A modern remake of a Nollywood classic. The 2020 crime thriller which is written by Nicole Asinugo, directed by Ramsey Nouah, and produced by Play Network Studio. The film depicts the story of Ahanna Okolo (Stan Nze), who is just seven years old when he sees a mob lynching and is told by his father that only the poor face jungle justice. His mother leaves for Lagos with his brothers and uncle when his father inexplicably dies, leaving him in the village. Unable to find work after graduating from university, Ahanna goes to Lagos to see his family, only to be startled by the secrets his mother and uncle have been hiding from him. 
Living in Bondage: Breaking Free (Netflix)
Continuing in real time from the plot of the original 90s film, with Nnamdi Okeke (Jide Kene Achufusi), Andy Okeke's estranged son, unwittingly drawn to his father's vices. Nnamdi decides to meet with his father's former liaison, Chief Emeka Omego (Kanayo O. Kanayo), after being betrayed at work. He joins a satanic cult that promises wealth in exchange for the lives of loved ones after meeting Omego's son Obinna (Enyinna Nwigwe) and business mogul Richard Williams (played by Ramsey Nouah who makes his directorial debut).
---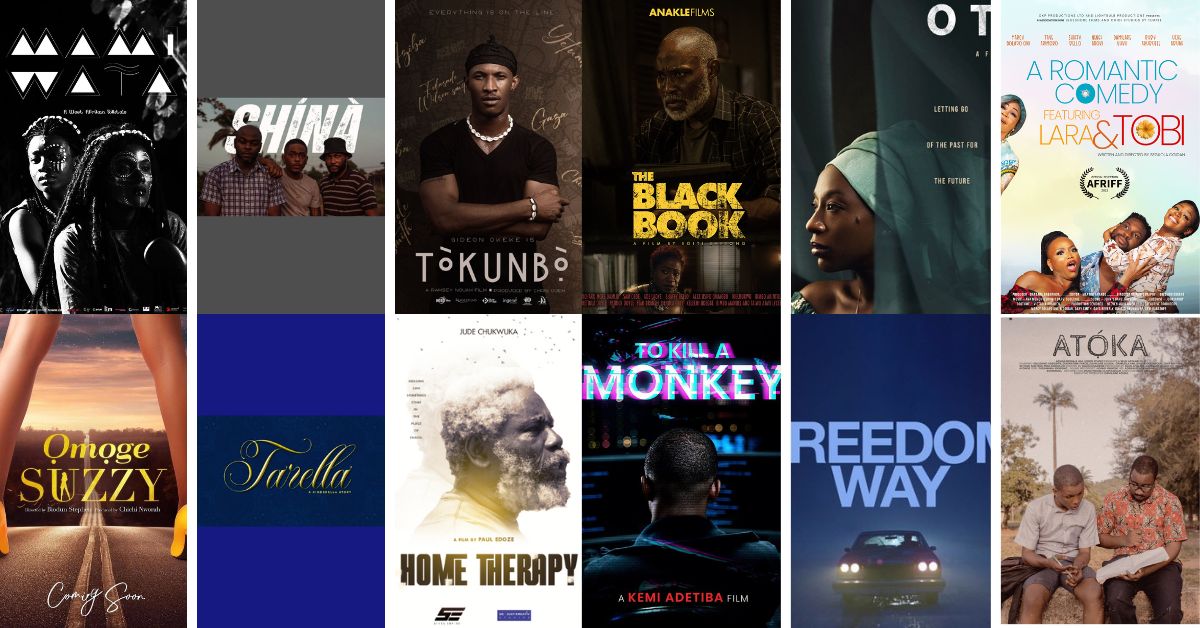 40 Most Anticipated Nollywood Films Coming in 2023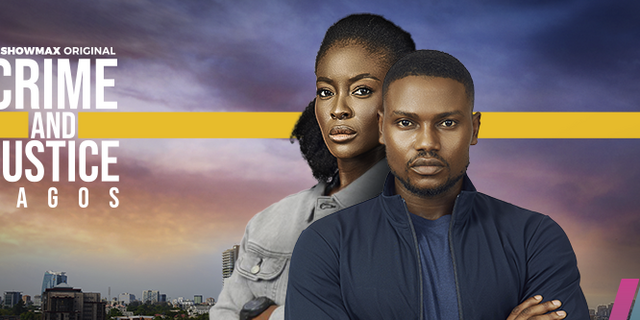 Showmax's 'Crime and Justice Lagos' Episodes—Ranked
---
King of Thieves (Prime Video)
Femi Adebayo delights in a colorful and action-packed journey, co-produced by Anthill Productions and Euphoria 360. As the eponymous Ageshinkole, Femi Adebayo is an invincible bandit motivated by revenge who terrorizes the fabled town of Ajeromi. All attempts by the kingdom's residents to oppose him and end his rule are futile. King of Thieves is a must-see for its star-studded cast and magnificent display of culture and heritage.
Grind (Prime Video)
A story of perseverance, family, friendship, and chasing dreams. Tarela (Roberta Orioma), a struggling girl turned stripper, navigates the hardships of pursuing her dreams while working in a Lagos nightclub. A 10-episode series, it follows her as she rises through the ranks, as well as her strained family relationship, the friends she makes at the club, and their lives.
Crime and Justice Lagos (Showmax)
Crime and Justice Lagos is a Showmax police procedural and crime drama series that premiered in 2022, serving as the second installment in the Crime and Justice franchise after the first series based in Nairobi.
Crime and Justice Lagos is set against the backdrop of Lagos, and follows the operations of the fictional Serious and Special Crimes Unit (SSCU), which is led by Deputy Commissioner of Police Femi Biboye (William Benson), and is made up of an elite team of top detectives led by Superintendent Kelechi 'KC' Farasin (Folu Storms) and Superintendent Danladi Dikko (Jammal Ibrahim). Crime and Justice Lagos runs for six episodes
Tainted Canvas (Prime Video)
When a Nigerian artist living in London is compelled to return to Nigeria to meet her dying mother, she must put her life on hold and prepare to face her buried pain.
Tainted Canvas tells the narrative of Rayo (Segilola Ogidan, who also serves as the director), a Nigerian artist residing in London who is attempting to earn a livelihood as a millennial immigrant. Rayo is divided between fulfilling her gallery deadlines and returning home to confront the horrors she fled from in the first place when she receives a call from her aunt (Tina Mba) in Nigeria that her mother (Kehinde Bankole) is in the hospital. Tainted Canvas depicts childhood trauma and abuse and how it emerges in a child's life later in life, but it also demonstrates the potential of addressing that abuse, for better or worse.
Country Hard (Prime Video)
A crime-drama about a day in the lives of seven strangers whose paths cross in a way that could change their lives forever.
Chima (Timini Egbuson) depicts Nigeria as a sea of grief in a desperate conversation with Jubril (Paul Utomi), and that is what filmmaker Utomi set out to accomplish in Country Hard. This film is a montage depicting a day in the lives of seven people, all of whom are major characters.
Share your thoughts in the comments section or join the conversation on Twitter.
Sign up: Keep track of upcoming films and TV shows with Google calendar.