Since Prime Video extended to Nigeria, the platform has provided Nollywood lovers with interesting selections of films, from post theatrical releases of recent films and the licensing of some older ones. While they have just one Nollywood original so far, the platform can still boast of a decent catalogue of Nigerian films. We have curated the best of them, in order of their release year.
---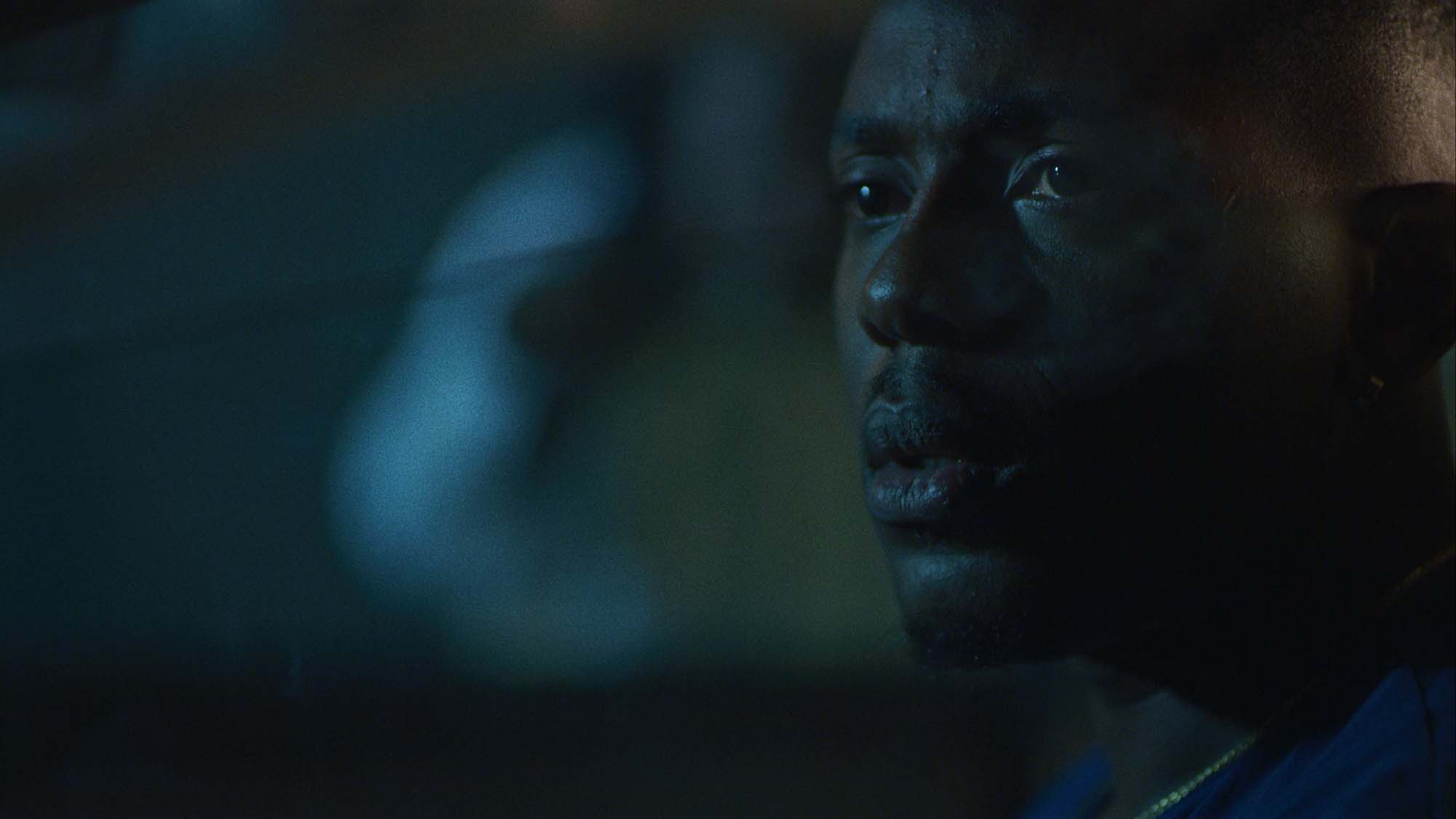 Ten Non-Comedy Nollywood Films and Shows Currently Available To Stream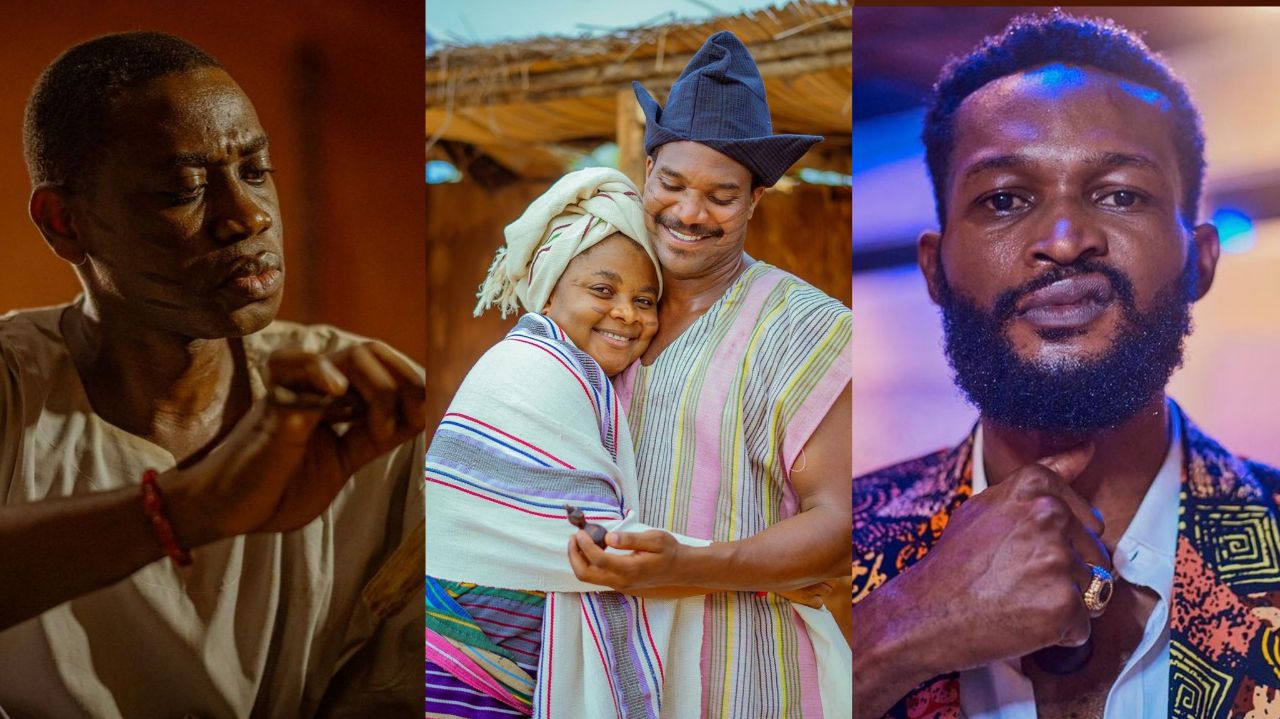 Netflix Announces Diverse Slate of New Nigerian Films and TV Shows: From 'Anikulapo' Series to 'To Kill a Monkey'
---
Eyimofe (2020)
Written and directed by brothers Arie and Chuko Esiri, Eyimofe (This is my Desire) contains two touching narratives set in Lagos. It follows the lives of Mofe, a technician, and Rosa, a hairdresser, and their struggle to leave Nigeria in quest of a better life abroad. Their plights are emblematic of the desire of everyday Nigerians to exit Nigeria. In Eyimofe, there is a strong association between social status, financial resources, gender identity, and family composition at the bottom of the social ladder. The struggle to leave the country is only one aspect of the film in which the subjects of the plot have to endure several misfortunes.
The Milkmaid (2020)
Nigeria's official Oscar submission in 2021, The Milkmaid, written and directed by Desmond Ovbiagele, follows Aisha (Anthonieta Kalunta) as she searches for her abducted sister, Zainab (Maryam Booth), in the Northern region decimated by an insurgency. The film skillfully interweaves flashbacks and recollections to describe the preceding events that led to their separation and her subsequent voyage across the mountains to reunite with Zainab. The Milkmaid's complex plot explores a lot of themes around the insurgency in the North, death, loss, grief, pretentious insurgents, hierarchy and leadership in terrorist groups, underage marriage, etc.
Juju Stories (2021)
Juju Stories is a three-part compilation of magical horror films written and directed by The Surreal16 Collective. It is inspired by Nigerian folklore and urban legends. The film "Love Potion," directed by Michael Omonua, tells the story of a spinster who uses juju to win over her recalcitrant lover. "Yam," directed by Abba T. Makama, follows the destiny of a street thug (who has picked up some cash on the street) and a vulcanizer (who is about to make an immoral decision), revealing the seedier side of Lagos. In addition, C.J. "Fiery" Obasi's "Suffer the Witch" portrays a college student who draws the interest of a witch. Winner of the Boccalino d'oro 2021, Juju Stories's dedication to quality filmmaking and to telling Nigerian-inspired stories makes it stand out.
La Femme Anjola (2021)
Dejare (Nonso Bassey), our protagonist, lives on Lagos Island and is a brash, self-centered stockbroker by day and a fantastic saxophonist by night. He has an attractive and competent fiancée, Thabisa (Mumbi Maina) who is his rock, but he's willing to give it all up for Anjola (Rita Dominic), the lead singer of a local band, in a pub on Lagos mainland. Anjola is a femme fatale because she is a haughty, sophisticated nightclub owner's wife, smooth, seductive, street-smart, and ambitious woman; Dejare, who has fallen in love with Anjola, and drawn her attention, despite his intelligence, is a naive young man. La Femme Anjola is directed by Mildred Okwo and marks another collaboration with Rita Dominic.
---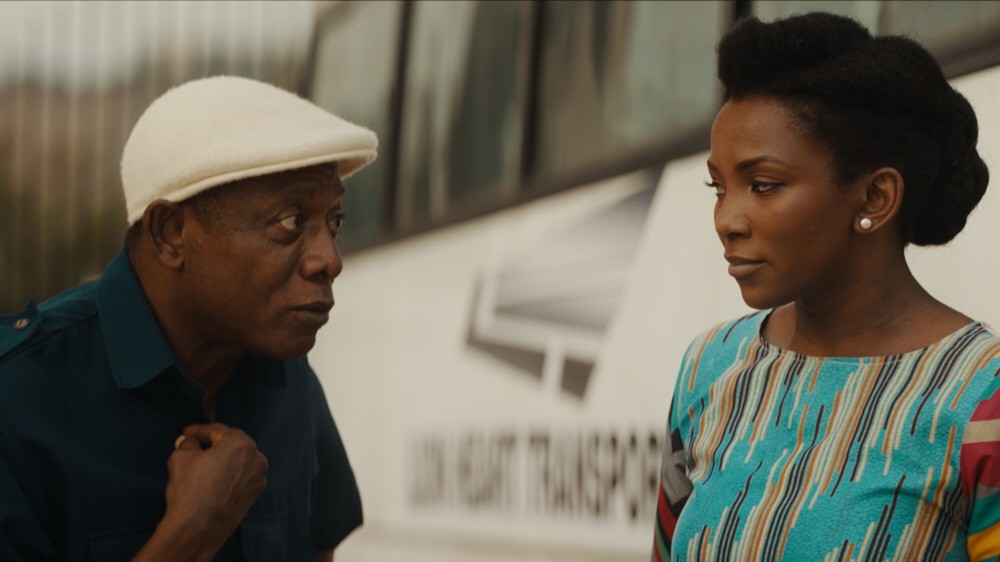 The Best Nollywood Films On Netflix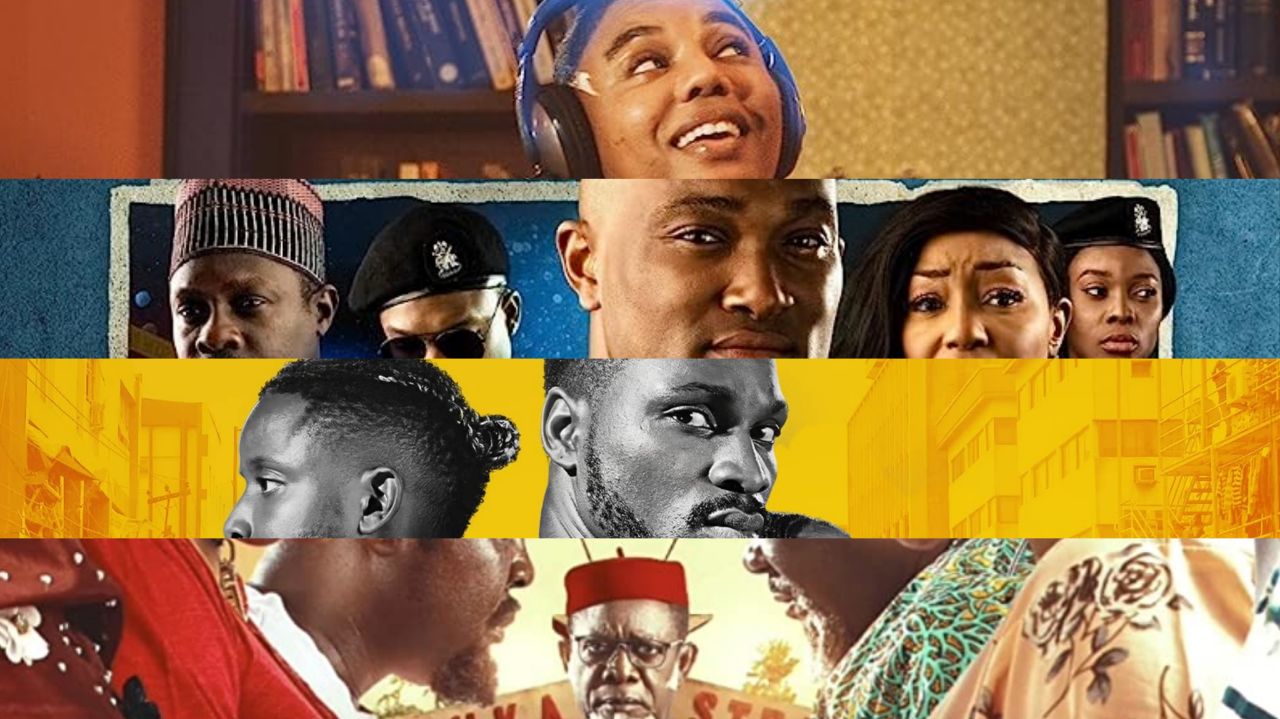 Our Best Nollywood Films of 2023, So Far
---
Country Hard (2021)
A crime drama about seven strangers whose paths connect in a manner that might affect their lives forever, in Paul Utomi's feature debut. In a desperate talk with Jubril (Paul Utomi), Chima (Timini Egbuson) paints Nigeria as a sea of sadness, and that is what director Utomi set out to convey in Country Hard. This film is a montage that depicts a day in the life of seven different individuals, all of whom are key characters. Country Hard is a well-thought-out work, with a well-written plot by Paul Utomi who also acts and directs in the movie and commendable cinematography by Káyọ̀dé Kasum.
King of Thieves (2022)
Femi Adebayo gives a bright and exciting performance in this traditional epic. Co-produced by Anthill Productions and Euphoria 360, Ageshinkole (Femi Adebayo) is a mythical bandit who terrorizes the fictional town of Ajeromi for personal gain and the citizens of the kingdom have no method of stopping him and ending his reign of terror. The cast of King of Thieves is a star-studded Yoruba lineup, and the film's appreciation of rich Yoruba culture is remarkable.
Gangs of Lagos (2023)
A Prime original (the streamer's first) and another crime drama from Jade Osiberu, Gangs of Lagos has sparked several debates on the net, especially on the nature and elements of the plot. It follows the life of Obalola (Tobi Bakre), who despite all odds is destined to rule the slum kingdom of Isale Eko with his group of childhood friends. He loses both his biological and adopted fathers to the violence of Isale Eko, diminishing his prospects of a wealthy future. However, he adapts to the harsh realities of his life as a member of organised Lagos crime when a painful loss sets in. He seizes control of his destiny and murders his way to vengeance, which sees him rise to the top of the Lagos gangs.
The Trade (2023)
Jade Osiberu is on a roll with crime dramas. Released in cinemas in January 2023, The Trade is written, co-produced, and directed by Jade Osiberu. Dike Maduka (Blossom Chukwujekwu), known simply as Eric by his colleagues, is an elusive kidnap kingpin who has escaped capture for over two decades while leading the country's most successful kidnapping ring. Eric's style of operation has perplexed the authorities, who have been unable to catch up with him. Superintendent Khalid Abubakar (Ali Nuhu), a mercurial police officer and head of the Intelligence Response Team (IRT), is tasked with apprehending him. Eric's operation is eventually foiled by the failed kidnapping of a wealthy businesswoman. The Trade brings all the thrill of an action film with minimal use of violence, instead making great use of suspense.
Share your thoughts in the comments section or join the conversation on Twitter.
Sign up: Keep track of upcoming films and TV shows with Google Calendar.