Paul Thomas Anderson is one of cinema's most beloved auteurs. The film director who dropped out of film school after attending only two days of lectures has made a name for himself not only in America but also across the globe as one of the most brilliant and confident visual storytellers working today. PTA, as he is popularly called, wears multiple hats as far as the filmmaking process is concerned; he writes, produces and directs his screenplays and is more than capable of filling the role of a cinematographer as evidenced by his work in the 2017 period drama, Phantom Thread. 
His films appeal to people everywhere, from general audiences and film enthusiasts to professional critics and academics. Anderson's filmography does not only boast a vibrant visual style but is also populated by some of the most complex and compelling characters to ever grace the silver screen. He creates visceral worlds in his movies which are so rich and detailed that they completely overwhelm the viewer. Whether the setting is the San Fernando Valley in the 70's, the haute couture scene of 1950's London or the Southern California oil boom at the turn of the 20th century, he is able to create a deep sense of place, weaving dense stories which feature the setting as a character.
---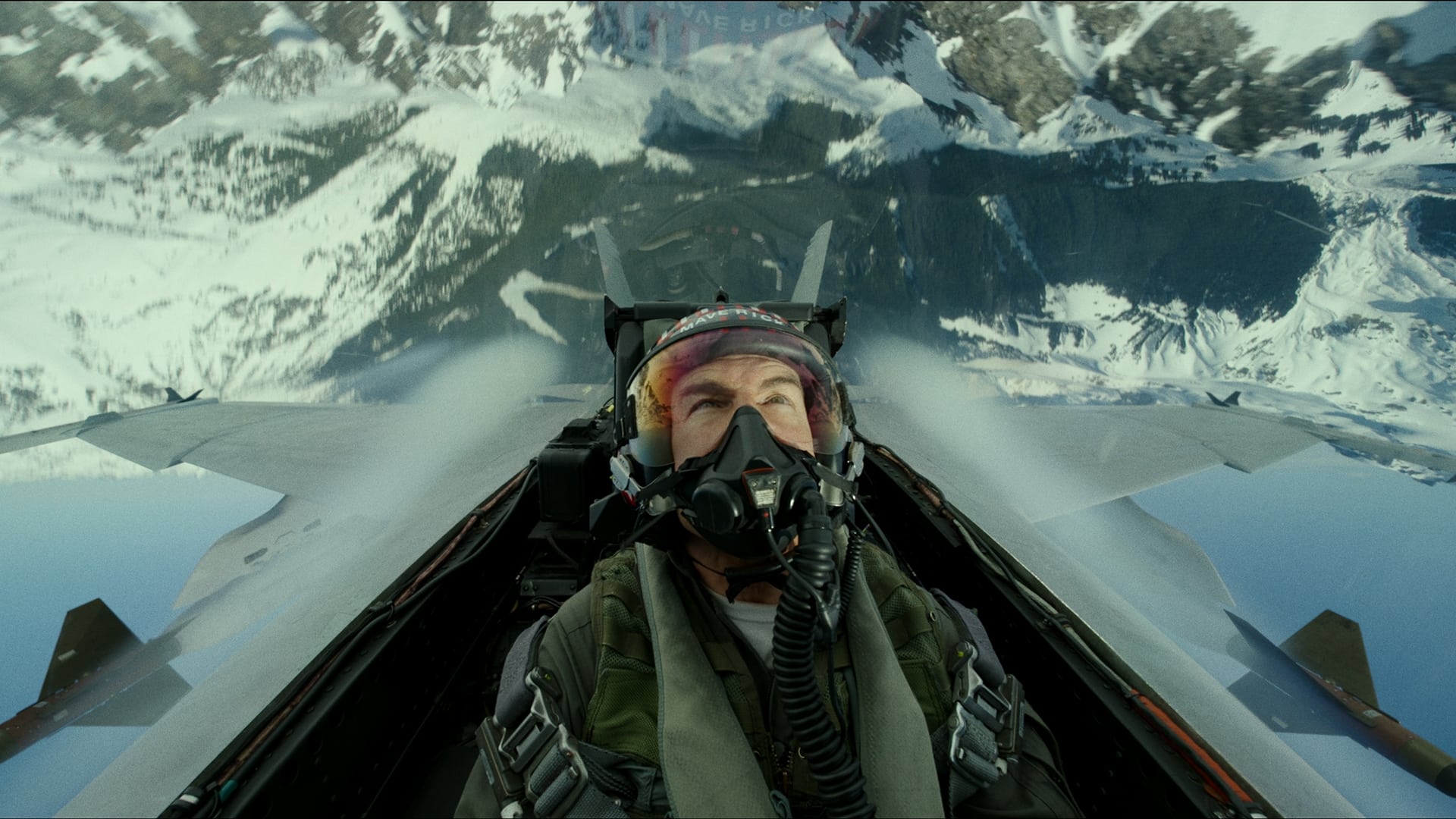 'Top Gun 2' Review: Cinema's Favourite Fighter Pilot Reaches New Heights in Blockbuster Sequel
---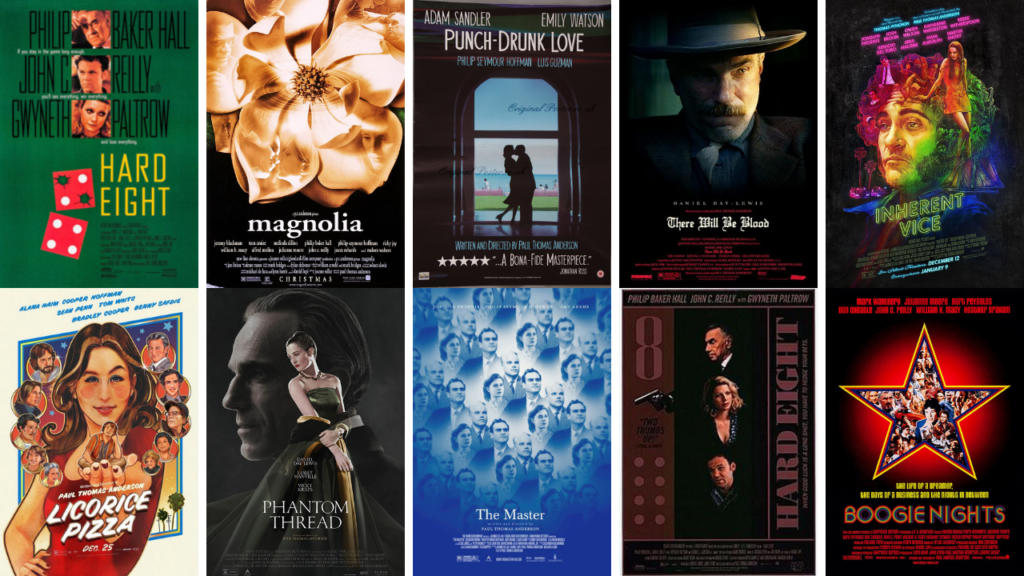 Critics and film enthusiasts in discussions held on various social media platforms have tried to answer the question, "Just what is Paul Thomas Anderson's best film?", to no avail. I guess it's a good sign when a director's best film cannot seem to be recognized and crowned because no one can seem to reach a consensus on the issue. Because the man just has that many beautiful films under his belt.
This listicle, therefore, is less of a definitive ranking and more of an excuse to have yet another online appraisal of PTA's filmography. It's also meant to serve as a guide. If you have been meaning to start watching Anderson's films or have begun but do not know where to go next, this is for you. 
9. Hard Eight (1996)
Hard Eight faced a lot of studio interference both during and after production. Sydney (Phillip Baker Hall), an expert gambler, teaches John, (John C. Reilly) a broke youngster, the ropes of gambling in Reno. In two years, John becomes Sydney's protege. But things begin to regress after John falls for Clementine (Gywneth Paltrow).
PTA, from his first outing, had already begun to reveal some of the artistic choices which would become a recurring motif in his work, such as the found family, and the father-son relationship which he explores in greater detail in Boogie Nights and The Master. Hard Eight premiered in the Un Certain Regard section at the 1996 Cannes Film Festival, a fine accomplishment for a directorial debut.
Originally titled Sydney, Hard Eight was first made as a short film called Cigarettes and Coffee. It is a very accessible film, standing out even among the films released during the indie boom of the 90's such as Reservoir Dogs (1992), Clerks (1994), and Lock Stock and Two Smoking Barrrels (1998). It should come as no surprise that Anderson's directorial debut is coming this low on the list. Like most filmmakers, he would go on to only greater things.
8. Inherent Vice (2014)
Described by several critics as "strange, groovy, funny and existing on an erratic wavelength," Inherent Vice is PTA's most controversial movie. It's made in his distinct style and features all his directorial trademarks but is still unlike anything the man has ever done. The story follows a private investigator, Doc (Joaquin Phoenix), who is visited by his former flame who suspects the wife of her current lover is plotting to institutionalise him. Doc takes on the case hoping to solve it.
It is adapted from a novel of the same name published in 2009 by Thomas Pynchon. The book is a voluminous and unusual work, featuring multiple plot threads and jokes of every kind. Anderson translates these masterfully to the screen, giving the story as much attention as the visual gags. Sporting a dreamlike atmosphere and an off-kilter undertone like Punch-Drunk Love, Inherent Vice is a testament to Anderson's prowess and skill at depicting on the big screen a story many filmmakers would consider unfilmable or unadaptable. 
In my opinion, it doesn't all fit together somehow and that's the reason it's this low on the list.
7. Magnolia (1999)
The late great Roger Ebert once said of Magnolia, "Leave logic at the door. Do not expect subdued taste and restraint but instead a kind of operatic ecstasy." No one could have said it better. Like most of PTA's movies, Magnolia is a sprawling epic, a dazzling mosaic of interconnected characters, all in search of forgiveness, meaning, and happiness in the San Fernando Valley.
The film stars PTA regulars such as Julianne Moore, William H. Macy and John C. Reilly, along with other veterans: Tom Cruise, Jeremy Blackman, and Michael Murphy. Lensed by Robert Elswit, Magnolia features the same kinetic whip pans and needle drops courtesy of a brilliant soundtrack by Aimee Mann. Like Ebert said, Magnolia eschews logic in service of grand emotion. Tensions run high in the film and the first hour is a masterclass in pacing and editing.
After the great success of Boogie Nights, Anderson was given carte blanche by the studio to create whatever he wanted, and he swung for the fences. The film doesn't always hit the mark though (especially at the climax which struggles to connect the stories causing the film to somewhat limp to the finish line) and that's why it's ranked this low on the list. It sets its sights on larger-than-life depictions of various characters, stretching far and wide without digging deep, paying little attention to nuance, to its own detriment. PTA once said Magnolia would be the greatest film he'd ever make, though he retracted this statement a while later. When asked what he would do differently if he could go back, he said he'd tell himself to chill out and cut twenty minutes from the film. I agree.
Magnolia won the Golden Bear at the Berlin International Film Festival.
6. Punch-Drunk Love (2004)
Adam Sandler plays Barry Egan, a timid, uncomfortable-in-his-own-skin entrepreneur with social anxiety who falls in love with Lena (Emily Watson). Punch-Drunk Love is PTA's version of the classic Hollywood romcom. The cinematography and the film's use of color is extremely commendable and adds an air of romanticism to the film. The soundtrack by John Brion is also worthy of note, alternating between anxiety-inducing chords and sweeping orchestral soundscapes.
One fateful day, Barry witnesses a car accident, picks up a harmonium from the street, meets Lena Leonard, a co-worker of one of his sisters, and finds himself drawn to her instantly. The phrase, "It's like nothing you've ever seen," could apply to just about every movie in Anderson's oeuvre, but Punch-Drunk Love gives it a whole new meaning. In addition to its romantic sensibilities, it seems imbued with a layer of Lynchian surrealism, blended together with harsh, violent reality.
Peter Travers described the collaboration between Anderson and Sandler as "parallel lines that meet triumphantly in a mesmerizer that stays true to both of their anarchic spirits." And that's the truth, Ruth.
---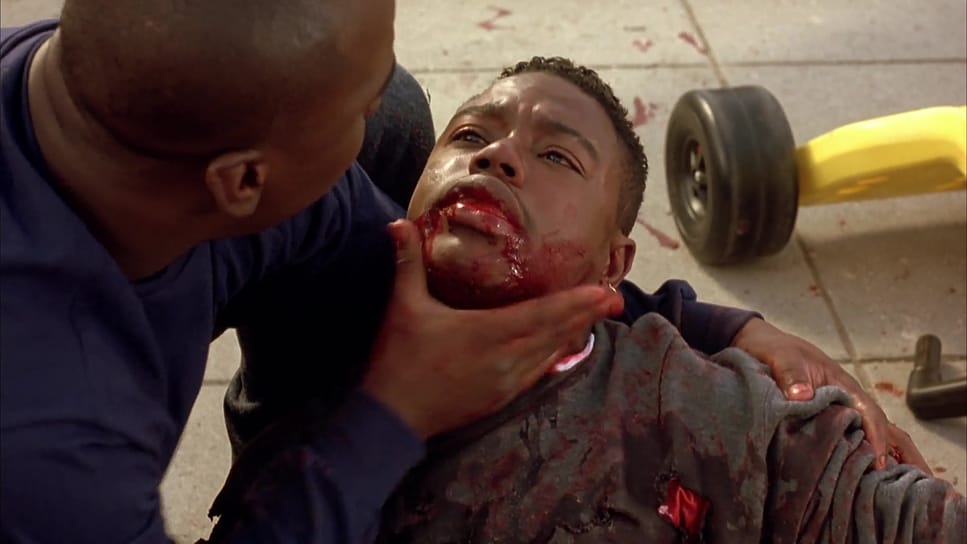 The Hughes Brothers Deliver Timeless Commentary on the Complicity of Everyone in Societal Decay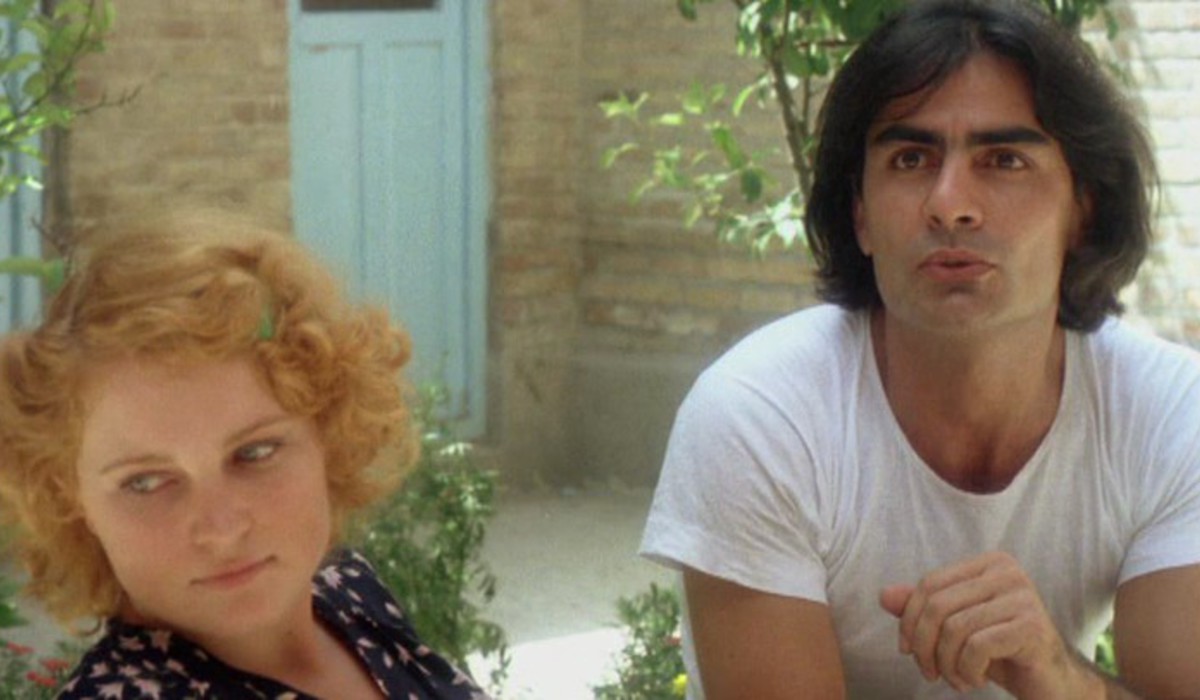 5 Foreign Language Films to Watch
---
5. Licorice Pizza (2021)
Licorice Pizza is a dazzling coming-of-age film which, like Boogie Nights, is set in the San Fernando Valley area of Los Angeles in the 70's. It explores the life and times of Alana (Alana Haim) and Gary (Cooper Hoffman) in little vignettes which capture perfectly the feeling of being young, confused and full of life. Gary, 15 years old, meets Alana at his high school when she's there as part of a company helping the students take photos for their yearbook. He asks her out on a date and she turns him down with the lines, "You know I'm 25, right? I can be your friend; I can't be your girlfriend. That's illegal." Gary is adamant. Alana shows up to the date later that night.
This is where it's revealed that apart from being an actor, Gary also runs some businesses with the help of his mom. He seems extremely determined and cultured while Alana is lost and stuck in an existential rut. She delivers one of the most heartbreaking lines in the movie when Gary mentions that he'd like to take her on another date: "You're gonna be rich in a mansion by the time you're 16. I'm gonna be here taking photos of kids for their yearbooks when I'm 30. You're never gonna remember me."
PTA returns with his usual character dynamic here. There's a strong push-pull, a conflict you can't seem to turn your eyes away from, between Alana and Gary that lights up the screen and forms the through line across the episodic structure of the movie. The title itself evokes an image of two things that should not go together. Praise needs to be accorded here to Haim and Hoffman who in spite of being first-time actors manage to hold their own bringing to life such complex characters.
The best coming-of-age stories (Lady Bird, Y Tu Mama Tambien, Rafiki) have a strong sense of place because there is no denying the effect that the environment where a person grows up plays a major role in shaping their personality. Licorice Pizza communicates this well, painting a portrait of growing up in the San Fernando Valley among such colorful characters as Bradley Cooper's Jon Peters, and Jack Holden played by Sean Penn; the cinematography expresses a certain romanticism which is how the young characters experience the world. The story also includes facts about true events, specifically the 1973 oil crisis in the United States.
Here, again, PTA is able to blend a heartwarming story with his characteristic brand of humor making Licorice Pizza one of his most confident outings. 
4. The Master (2012)
The Master arrived five years after There Will Be Blood (2012) to a world that was desperately watching to see what Paul Thomas Anderson would do next. At that point in his career, he had already explored the porn industry, the California oil boom, a romantic comedy-drama and the world of gambling. The Master marked a turning point in his career when he began to make movies with so much more confidence. You could feel the experience behind the camera. This wasn't a fresh-faced film school dropout looking to impress; this was a filmmaker who after about two decades of working in the film industry had begun to trust his choices more.
Gone is the messiness of Magnolia as well as the incessant whip-pans of Boogie Nights. The Master is one film in his oeuvre that doesn't immediately bring to mind other films or influences. Even though Phillip Seymour Hoffman's character, Lancaster Dodd, is based on the founder of Scientology, L. Ron Hubbard, there is still a lot of uniqueness in his characterization. The movie stars Joaquin Phoenix as Freddie Quell, a World War II veteran who after returning home finds that he cannot cope with the post-war world. He encounters a religious movement known as the Cause and joins them. Freddie is pure id, a man with no handle on his emotions; he contrasts well with Dodd who believes he has discovered the answer to man's existential questions about life, the universe and everything. Along for the ride are Amy Adams as Peggy Dodd, Jesse Plemons as Val Dodd, Rami Malek as Clark and Laura Dern as Helen Sullivan, a devoted member of the Cause.
Hands down one of the best dialogue scenes ever filmed is between Freddie and Lancaster during a session. It's a masterclass in acting, cinematography and directing. The Master might be frustrating to watch the first time around but on repeat viewings, the various layers are uncovered and the movie proves a delight.
3. Boogie Nights (1997)
When this movie came out in October 1997, one critic remarked that it seemed to have been made by "someone with filmmaking in their veins." The reason for this statement is clear. Boogie Nights was the movie that announced Paul Thomas Anderson to the world. Even after all the hassle involved with making Hard Eight (or maybe even because of it), PTA returned with a vengeance, a masterwork of cinema that told people there was something deep and compelling about this new filmmaker's stories; a film called Boogie Nights.
Set in the 1970's, in the San Fernando Valley area of Los Angeles, Boogie Nights paints a detailed portrait of what goes on in the pornography industry. Mark Wahlberg plays Eddie Adams, a teenage busboy who under the tutelage of Jack Horner (Burt Reynolds) is transformed into adult-film sensation, Dirk Diggler. A host of character actors are along for the ride (Julianne Moore, John C. Reilly, Heather Graham, Don Cheadle, Phillips Seymour Hoffman, Luiz Guzman, Nicole Ari Parker) and every one of them fits their role like a glove, bringing much-needed comic relief and pathos to the movie.
Like many filmmakers of his generation, PTA was greatly influenced by one of the greatest living directors, Martin Scorsese. Many Scorsese calling cards such as the energetic whip pans and kinetic montages paired with pop or rock music (which together, create beautiful needle drops) are present in Boogie Nights. The opening scene is a long tracking shot, beautifully composed and effective at introducing us to the world of the film, filled with drugs, disco and eccentric personalities. It is reminiscent of the infamous Copacabana scene from Goodfellas (1990) while remaining its own thing.
This is without a doubt PTA's most hilarious movie. At 2 hours and 35 minutes, Boogie Nights is filled with enough funny scenes and heartfelt moments that it demands to be seen more than once. Anderson's films usually feature characters who are such polar opposites that their conflict, more than being entertaining, grounds the story, and that dynamic is portrayed here by Jack Horner and Eddie Adams. The former acts as a father figure to the latter, even though their relationship is plagued with intense ups and downs.
Another staple of Anderson's is the found-family; the characters in Boogie Nights are all broken in one way or another. They have been hurt by the world and have found sanctuary in each other's company. Similar to the opening, the ending scene also brings to mind one of Scorsese's masterpieces, the final scene of Raging Bull (1980) where Robert De Niro's character recites Marlon Brando's monologue from On the Waterfront (1959) to himself while standing in front of a mirror. Wahlberg's Eddie Adams, before going to shoot a scene, gives himself a pep talk in front of a mirror. "You are a big, bright shining star," he tells himself. It's a bittersweet ending and a perfect conclusion to this tale of lovable misfits.
2. There Will Be Blood (2007)
On the BBC's list of the top 100 movies of the 21st century, There Will Be Blood sits at number 3, behind Wong Kar-Wai's 2001 romantic drama, In the Mood for Love, and David Lynch's surrealist masterpiece, Mulholland Drive. Described as a sprawling epic of family, faith, power and oil, There Will Be Blood is set at the turn of the 20th century at the frontier of Southern California's oil boom. Anderson's protagonist, Daniel Plainview, played by Daniel Day-Lewis in a career-defining role, is a self-made oil tycoon. The inciting incident comes when he hears about a town located westward where crude oil is so plentiful, it is practically seeping out of the ground. The film is an adaptation of a 1927 novel by Upton Sinclair called "Oil!"
This is Anderson's biggest film by a mile. The cinematography juxtaposes shots of the vast, unforgiving landscape with intimate, uncomfortable close-ups of the characters. The antagonist, Eli (Paul Dano) is the perfect foil to Daniel's character. He is deeply religious and superstitious whereas Plainview is scientific and pragmatic. The tug-of-war between both characters forms the spine of There Will Be Blood. Two of its iconic scenes have them yelling at each other, with one rattling the other while that one tries to take control of the situation. The first of such scenes takes place in a church with Eli humiliating Daniel and forcing him to be baptized and to admit that he abandoned his son, H.W (Dillon Freasier). The second iconic scene is the final one in the movie which takes place in the private bowling alley in Daniel's mansion where Eli has come to beg Daniel to buy the Bandy ranch. Plainview murders Eli in cold blood, bashing his head with a bowling pin. 
Blood echoes the films of Stanley Kubrick in its cold, distanced approach to its characters and subject matter. Even the production design and cinematography have a characteristic Kubrickian crispness which is ultimately unnerving.
There Will Be Blood perfectly captures the nature and effects of two building blocks of Americana: capitalism and religion, and the individualism at the centre of both. The movie was nominated for Best Picture, Best Director, Best Screenplay, Best Actor and Best cinematography at the Academy Awards in February 2008, winning in the latter two categories.
1. Phantom Thread (2017)
In my opinion, Phantom Thread is Anderson's most fully realized work; his magnum opus, so far at least. It's his most deeply personal film, even more than his other outings, having been written, directed and then lensed by the man himself.
Daniel Day-Lewis returns as a dressmaker, Reynolds Woodcock and newcomer, Vicky Krieps plays Alma Elson. Reynolds meets Alma in a restaurant where she is a waitress and invites her to have dinner with him. They fall in love immediately and she becomes his model and muse.
All his trademarks are here, expressed confidently and with great care. The push-pull dynamic between his characters reaches insane heights with Reynolds and Alma. It's woven into the themes of the film, expressed in varying degrees to elicit laughs and create dramatic tension, sometimes doing both of those things in the same scene. Reynolds is determined to do things his own way and Alma, unlike other ladies Reynolds has courted, is opinionated to a fault. The score by Anderson's frequent collaborator, Jonny Greenwood, the guitarist from Radiohead, is intoxicating and simply phenomenal.
Phantom Thread appeared on several critics' end-of-year lists and is easily one of my favorite movies of the 2010's.
Side Musings
He really did leave film school after spending only two days. The full story is here.
Did you know that PTA is married to none other than the lovely Maya Rudolph of SNL fame?
One of his directorial trademarks apparently is naming his characters using the first name of the actor playing them. For instance, Daniel Day-Lewis plays Daniel Plainview, John C. Reilly plays John Finnegan in Hard Eight. Alana Haim plays Alana Kane in Licorice Pizza.