Falling into rabbit holes on YouTube is quite easy. Even easier if it's a subject you're not well versed in, but has piqued your curiosity due to an appealing title or thumbnail. And in the case of Giannis Antetokounmpo, it was a video whose title was coined out of his story— from sleeping in gyms to making it into the NBA across the Atlantic. Beyond the relatability of seeking motivation for my personal life, I enjoyed watching various clips with the Bucks and their NBA title win and seeing him as the Milwaukee people's boy, gladly using up my annual basketball interest points on this sympathetic figure.
---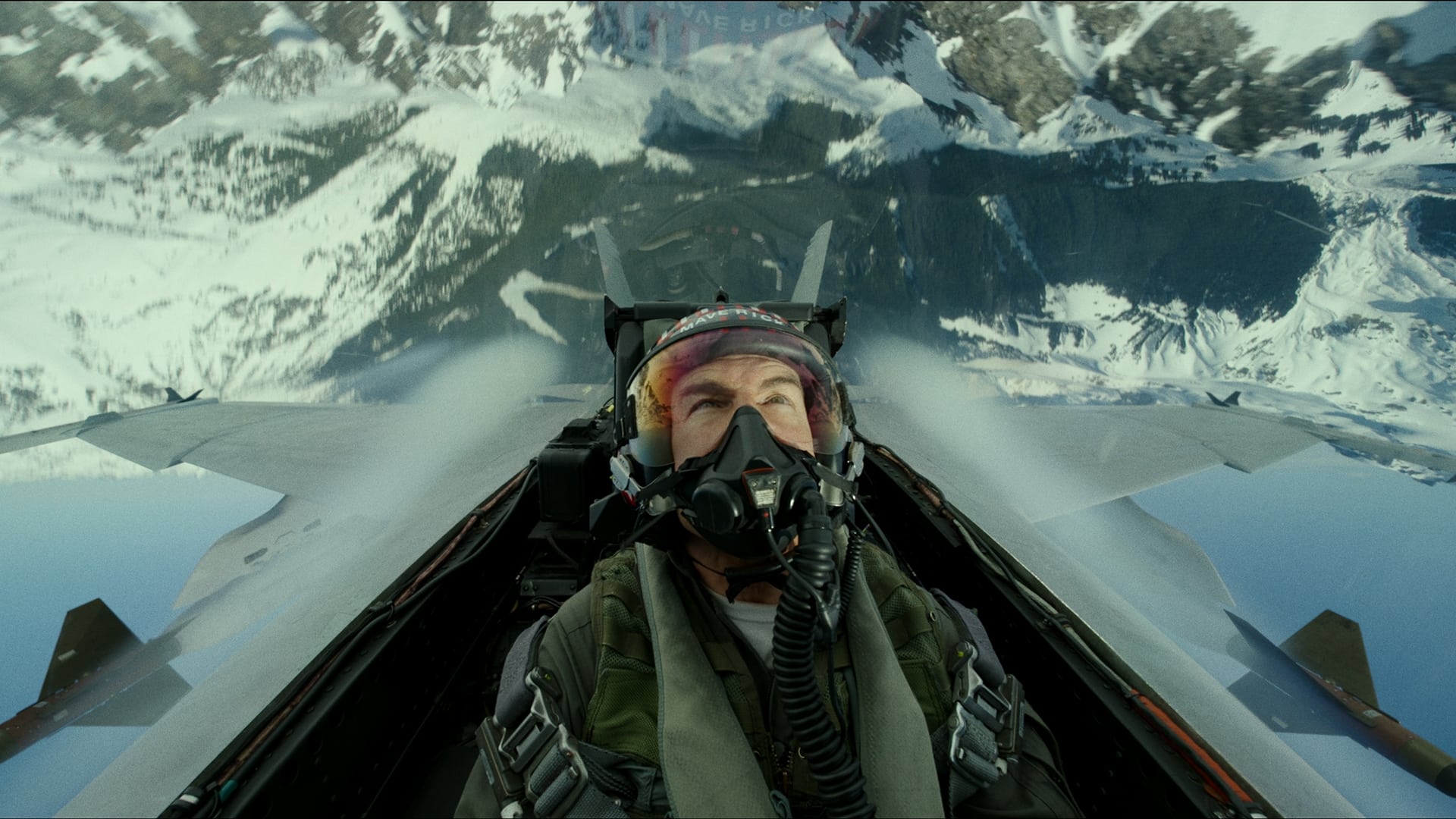 'Top Gun 2' Review: Cinema's Favourite Fighter Pilot Reaches New Heights in Blockbuster Sequel
---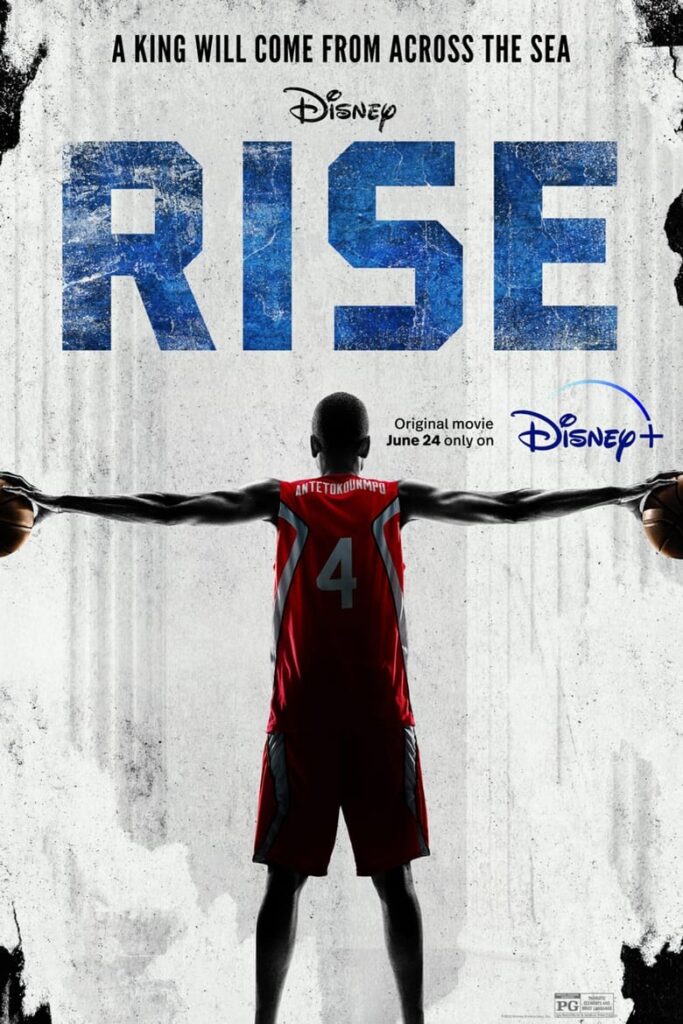 Giannis Antetokounmpo (Uche Agada) is one out of four basketball brothers. And it's his journey into the NBA that holds viewers, knowing the stakes involved for the rest of the family. Here, we realise it's not just about him, but about his family: his parents (Yetide Badaki and Dayo Okeniyi) who left Nigeria in search of a better life, his brothers—3 Greek-born (Alex, Kostas and Thanasis), not forgetting Francis who was left as a young child in Nigeria—and hopeful grandparent (Joke Silva). A Nigerian viewer is aware that there are possibly more lives that are tethered to this single destiny, as is often the case for those with loved ones abroad.
It becomes clear that this is a story of sacrifice, determination and courage, proxied by the Adetokunbo's core nuclear family whom you are invested in throughout the journey. An extra emotional string if you have heard and seen such story happen around you. It is this Nigerian reality that Akin Omotoso crafts for Disney in an inspiring story that is conscious of its narrative origin and the global audience — Disney fans, basketball fans and Nigerians—it is set to engage.
Like I said, the story is familiar—not the film itself but its Nigerianness. There are a lot of stories like this, with varying degrees of similarities and gaping differences, that could make this emerging Nigerian migratory narrative a rich sub-genre for the global market. Most recently in what could serve as a fine primer for this migration narrative, the critically-acclaimed feature debut from the Esiri brothers, Eyimofe (This Is My Desire). In one of the gaping differences, Eyimofe depicts a failed emigration attempt by exhausted Nigerians. To migrate is similarly what many others desire today (and even what has always been desired as Rise begins the true-life story of the Adetokunbo's in 1990). Upon leaving Nigeria, these desires change or are shifted due to updated circumstances. 
In Rise, penned by Arash Amel (Grace of Monaco), the Adetokunbo's reach foreign soil and their desires, obviously, shift and hit a critical level. They must navigate a volatile situation of legalizing their residence in Greece, where there are rising anti-immigrant tensions. Even their country brother, a landlord played by Akin Omotoso, isn't there to offer support but to fuel the volatility, so who exactly can they count on? Several Twitter threads have documented the loneliness of being abroad as a foreigner, sentiments that are never accepted by those yet to 'japa'. The loneliness is real, more disturbing when you have to bother about other problems.
Japa: a slang popularised by Nigerian artiste Naira Marley, which means "to flee" and is now used as a slang to show deep desire to leave a place. It carries a deeper meaning of escaping a situation or a place of harsh realities for freedom— political, social, and economic.
'Japa'-ing has become a recurrent subject in the Nigerian space, one that wouldn't even end anytime soon due to the political and economic situation of the country. Eyimofe has provided a contemporary narrative, Kenneth Gyang's Oloture has told its own agonizing bit, and now we have a more positive narrative, facilitated by Disney and told through the lives of the Adetokunbo's. We need these stories to reach a wide audience, we need them to be told in a myriad of formats, and they must only be sourced from the right places.
---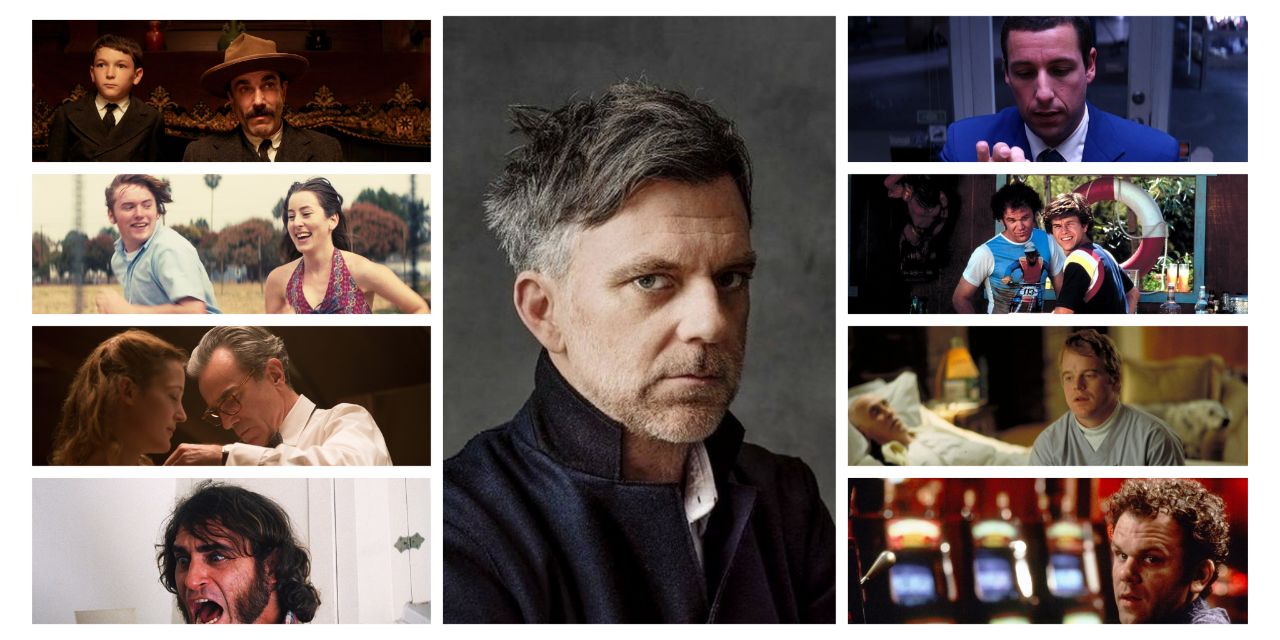 The Films of Paul Thomas Anderson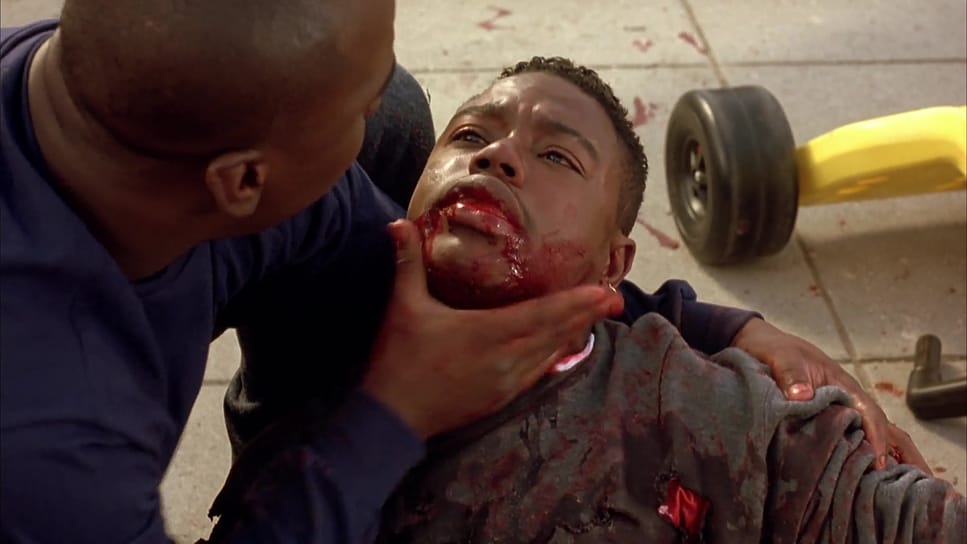 The Hughes Brothers Deliver Timeless Commentary on the Complicity of Everyone in Societal Decay
---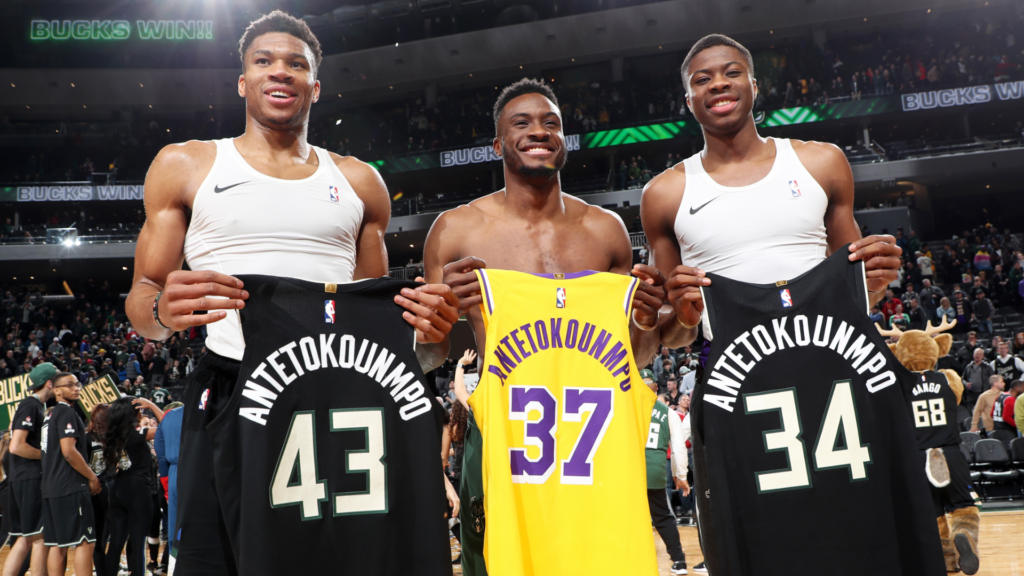 Birthing the first trio of brothers to win an NBA title, we experience the unity and love that binds this 'lonely' family, from the open streets of Greece to the pale intimate setup of their home. The peculiar moments in the film when a variety of colour tones appear around them is when the boys are on the basketball court, a wide contrast to their mostly brown-toned residence. This brown tone is extended to the NBA Draft event greenroom where Giannis discusses with a Milwaukee rep—a step away from a beaming destiny. Their basketball life is what brings hope to the uncertainty that the family has faced.
To a knowledgeable viewer, it's clear that the boys will be the family's ticket to becoming legal citizens of Greece, where anti-immigrant protests and attacks on minority groups are ongoing in the background as the family tries to remain off the radar. Being a biopic, their fate is even rest assured. However, the stakes are not lost or diminished. If you are familiar with Thanasis (Ral Agada) and Giannis and their relationship in real life, you would expect the writing to have sharpened some of their dialogues to make them wittier, which is briefly explored at the visa office during their USA preparations. Moreover, the Agada brothers, in their debut outing, still rise to display the dogged brotherhood. The two other major acts in Rise, Yetide Badaki (American Gods) and Dayo Okeniyi (Shades of Blue), playing their parents, are also efficient in their roles, credit to the poetic (meta) casting.
Shot mainly in Greece, directed by a Nigerian, and starring actors of Nigerian descent, Rise tells a familiar Nigerian story of a Nigerian family. Regardless, Rise can't be categorised as a Nollywood film, yet here I am drawing parallels. Nollywood has a history in 'japa' narratives, mostly comical in nature, shallow and self-deprecative, from Osuofia to the annual Ayo Makun escapades. Beyond those earlier batches of comedy-focused 'japa' films and the recent nuanced dramatic takes, there are many more real-life Nigerian (e)migration stories—success and failures— across various professional fields, and now is the time to thoughtfully tell them. "When one person in the family scores, the whole family scores," preaches the Adetokunbo patriarch constantly. A win for Akin Omotoso on Disney+ is a win for other Nigerian filmmakers looking to make that journey to deliver more stories around this universal contemporary subject. 
Rating: 7.5/10
Share your thoughts in the comments section or on our social media accounts.
Keep track of upcoming films and TV shows with Google calendar.
Side Musings
Akin Omotoso was just swaggin in and out of his minor role.
I wish Badaki and Okeniyi's characters spoke more native language with each other.
Fireboy's Party Scatter fit die!
Goosebumps as Giannis' name got called at the draft.
Hustle is a recent basketball migration drama on Netflix starring Adam Sandler. I am now curious about the next generation of talent that these films, most especially the grass to grace story of the Adetokunbo's, would inspire.
My accompanying side musings soundtrack: Bembe Aladisa's "E Wa Fun Mi Ni Visa."
Rise is streaming on Disney+.