–Minor Spoilers–
In this follow-up to Get Out and Us, Jordan Peele treats us to a remarkable cinema experience as we follow the story of horse-wrangling siblings as they contend with a predatory otherworldly being. Otis 'OJ' Haywood (Daniel Kaluuya) and Emerald (Keke Palmer) are part of a horse-wrangling family who has trained and supplied horses for movies and TV shows in Hollywood (the only black-owned ranch to do so) for as long as they can tell. They pride themselves on being direct descendants of the unnamed horse rider in one of the first productions of modern cinema. Their father Otis Sr. (Keith David) dies in a freak incident where metal objects rain from the sky, a nickel hitting him in the head and killing him, the ranch starts having financial issues. After their father's death, Emerald who never really saw herself as part of the family business tries to break into Hollywood via several means while OJ who is now a shadow of himself and is struggling to keep the ranch together has begun to sell the horses to nearby theme park owner Ricky 'Jupe' Park (Steve Yeun). They discover the presence of a UFO in the skies above the ranch and this presents an opportunity to them— a shot at fame for Emerald and a means to salvage the ranch's fiscal problems. They decide to capture this alien ship on camera but they are up against something beyond their strengths as the UFO is not a ship but a living being who at first eats only horses but soon develops a taste for humans. 
---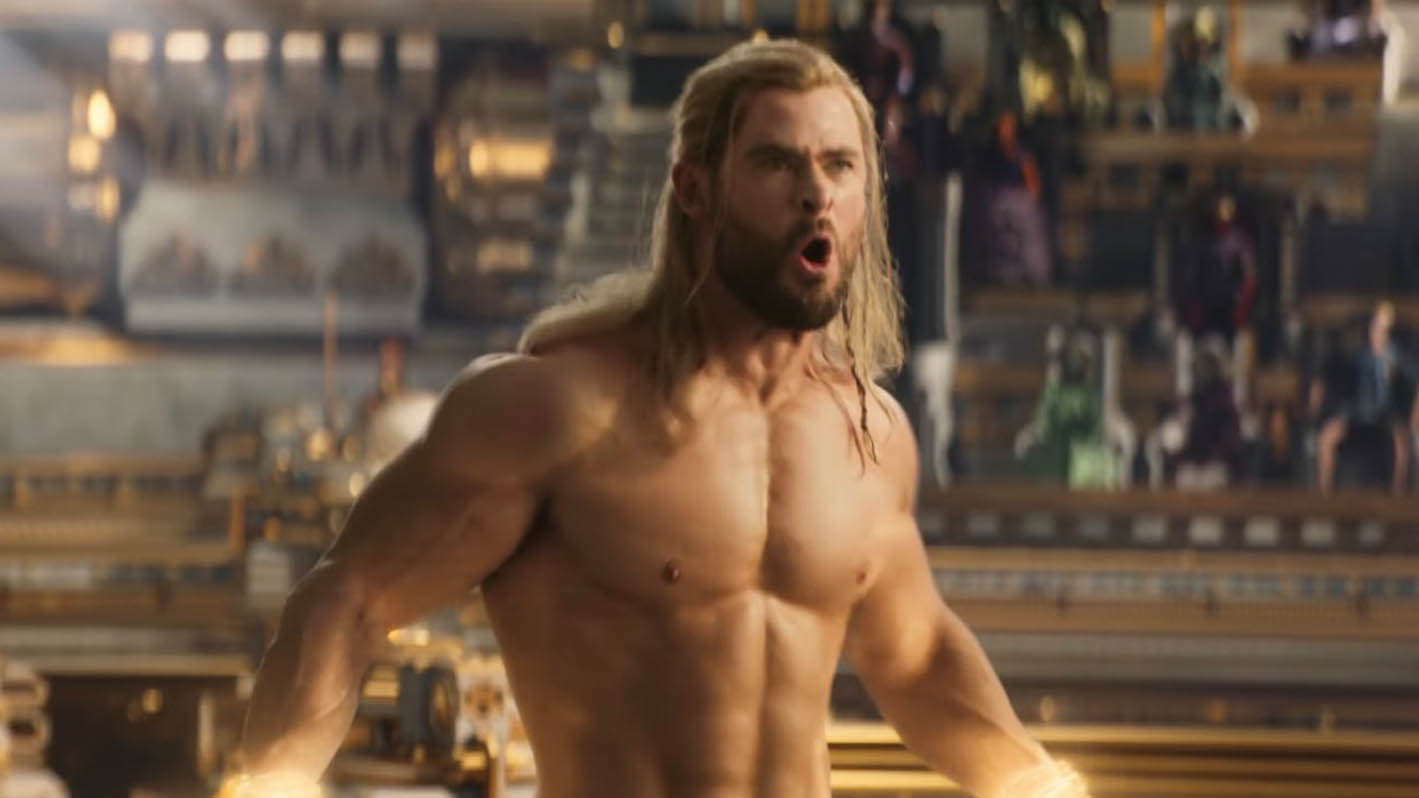 'Thor: Love and Thunder' Review: How Formulaic Can MCU Become?
---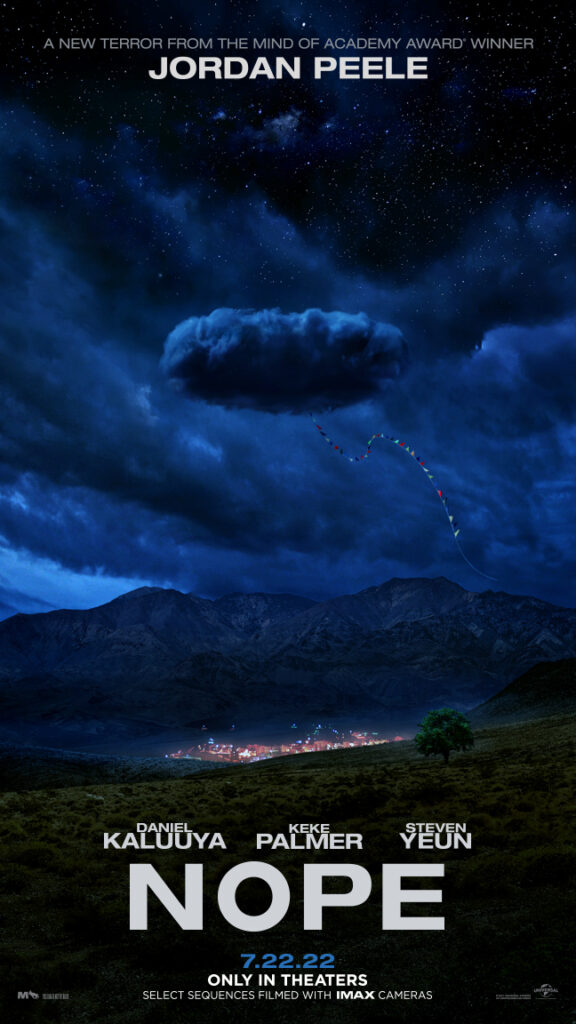 The first thirty to forty minutes of Nope move at a very slow pace after a promising start and can be considered to be boring, as we go through various expositions. But it soon picks up and transforms into a thrilling experience till the end. Nope opens with a threatening message from the last book of the old testament – Nahum 3:6: "I will pelt you with filth; I will treat you with contempt and make you a spectacle". The first part is easily understood as the beast in the sky expels everything it can't digest such as coins, keys, and wheelchairs back to the earth. The characters make a spectacle of the beast as the siblings try to capture it on tape and Jupe Park, who is also a former child star and had survived a terrifying incident with another beast (a chimp) on set, tries to make a show of the UFO by offering it horses and parading it in front of a live audience, a move that turns disastrous for Jupe and everyone in the park; Jupe's mistake, as OJ later states, is that he tried to train a predator by giving it a means to feed.
Nope does well as a heart-racing horror thriller, it puts you on the edge of your seat as the action continues to rise until it peaks at the end. Regular horror movie techniques like jump scares and visual spectacle like a frightening blood rain accentuate the movie and the use of the title as a punchline at strategic moments gives it a subtly funny edge. With the cinematography headed by frequent Nolan collaborator Hoyte Van Hoytema (Interstellar), we are given a beautiful storytelling experience through the lens of the camera, especially the night sequences and the capturing of the sky monster as it darts in and out of the clouds devouring prey, in addition to beautifully framed shots that elevate the experience. 
---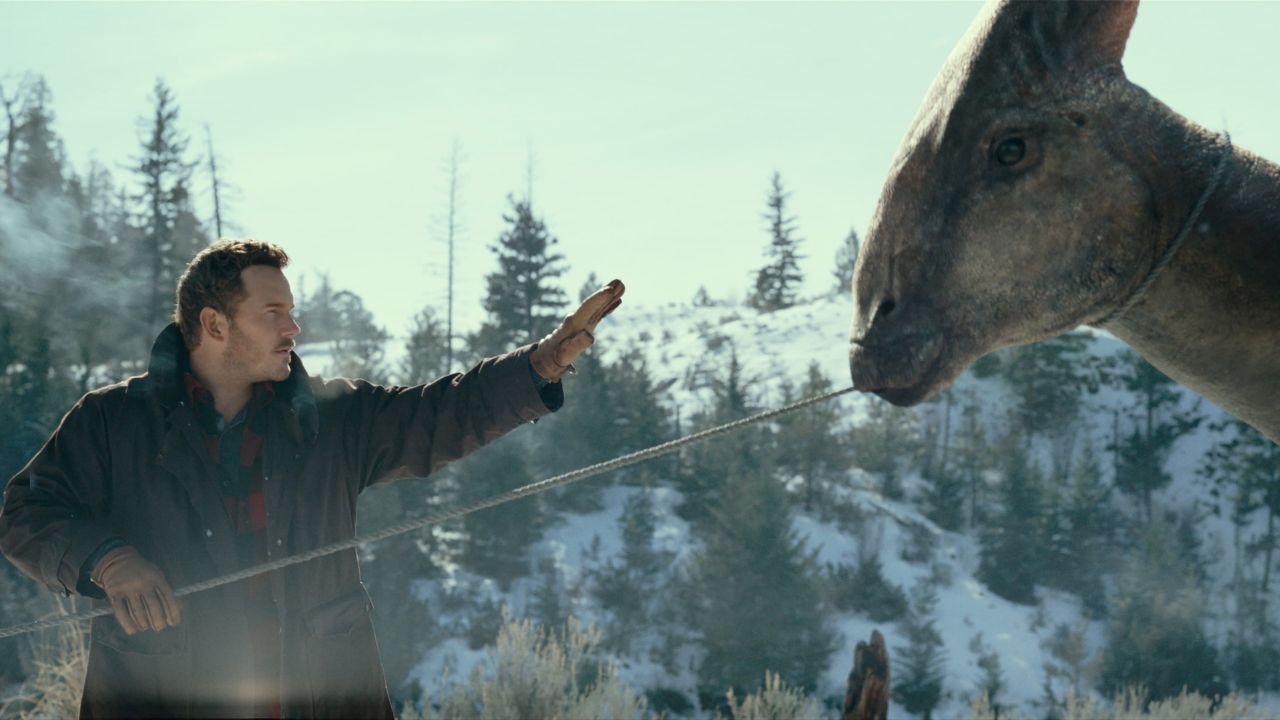 'Jurassic World Dominion' Review: An Extra Nail to the Wobbly Coffins of Trilogies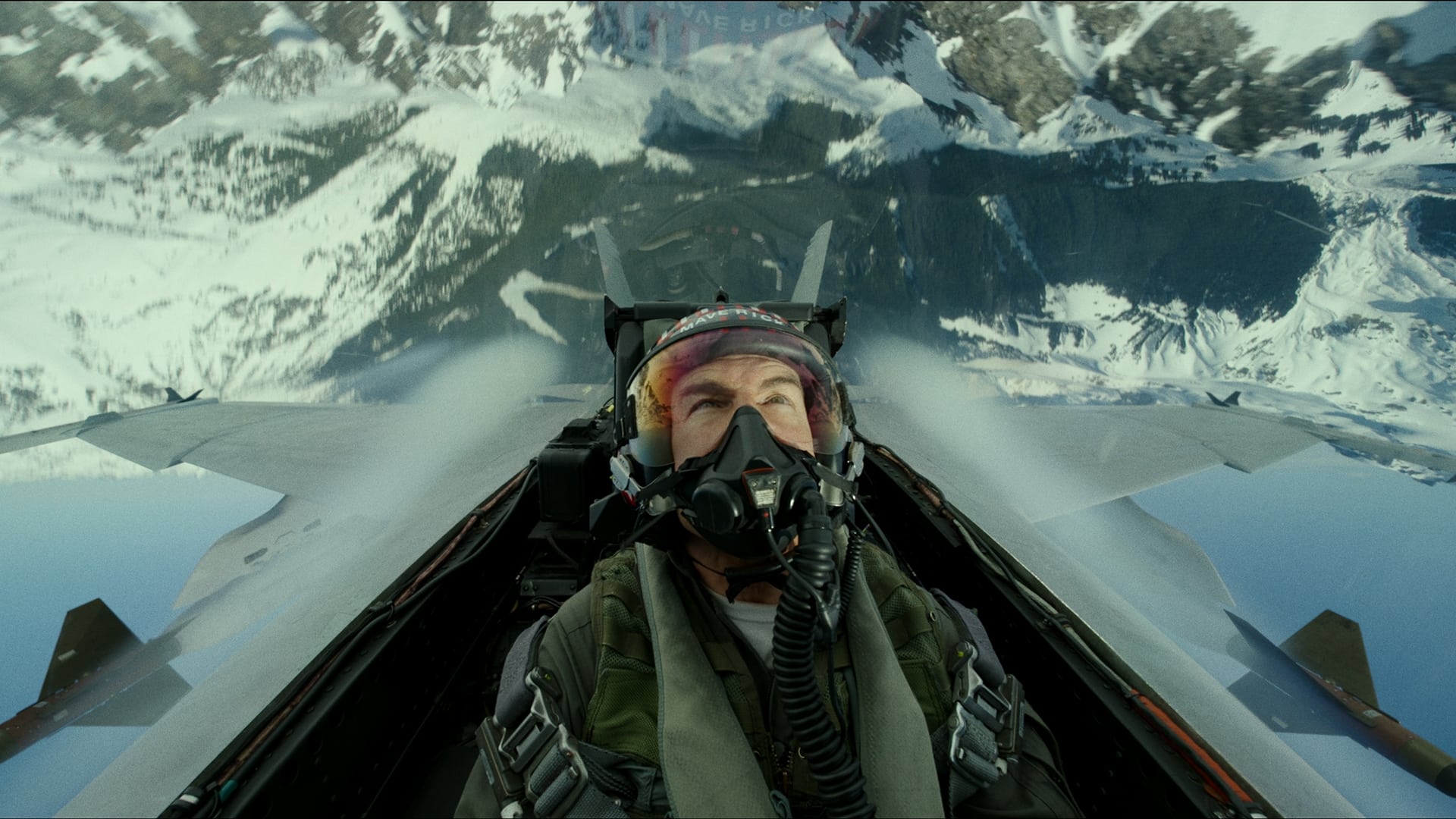 'Top Gun 2' Review: Cinema's Favourite Fighter Pilot Reaches New Heights in Blockbuster Sequel
---
The buzz around Keke Palmer's (Hustlers) performance in Nope is not unfounded hype, she and Daniel Kaluuya (Get Out) put in equally breathtaking performances, and they execute their roles in very well-rounded performances. They are also well aided by the supporting cast like Brandon Perea (The OA) who plays Angel, a store employee who can't resist being part of the spectacle. 
Nope borrows ideas from other great films, the most prominent being the concept of not looking at the beast to avoid being devoured, as OJ discovers in the film. This is similar to looking away from Medusa to avoid turning into stone, a concept that has been used in films like Bird Box. The infusion and execution of these great ideas show the capability of Jordan Peele as a director and make Nope a good film and a nail-biting experience once you get past the first thirty minutes. 
Rating: 7.3/10
Share your thoughts in the comments section or on our social media accounts.
Keep track of upcoming films and TV shows with Google calendar.
Side Musings
Nope! 
Is that Daft Punk? ?
Definitely a daft punk ?
What a bloodbath. 
Black cowboy Daniel Kaluuya. 
What a sacrifice. For art? 
Nope is showing in cinemas.