Looking back at the year, from December 2021 up until November 2022, Nollywood has treated us all once again to a special year. From a Northern-set film that not many people got to see during its first run, an indie surprise, to a brand new audacious blockbuster effort by Greoh Studios, the year was mixed but here we are with ten titles that we think you should definitely see when they become available anywhere near you.
This year, neither a directors list nor performers of the year list will be published. Instead, we polled 20 critics on their Nollywood films of the year which will be published at the end of December.
---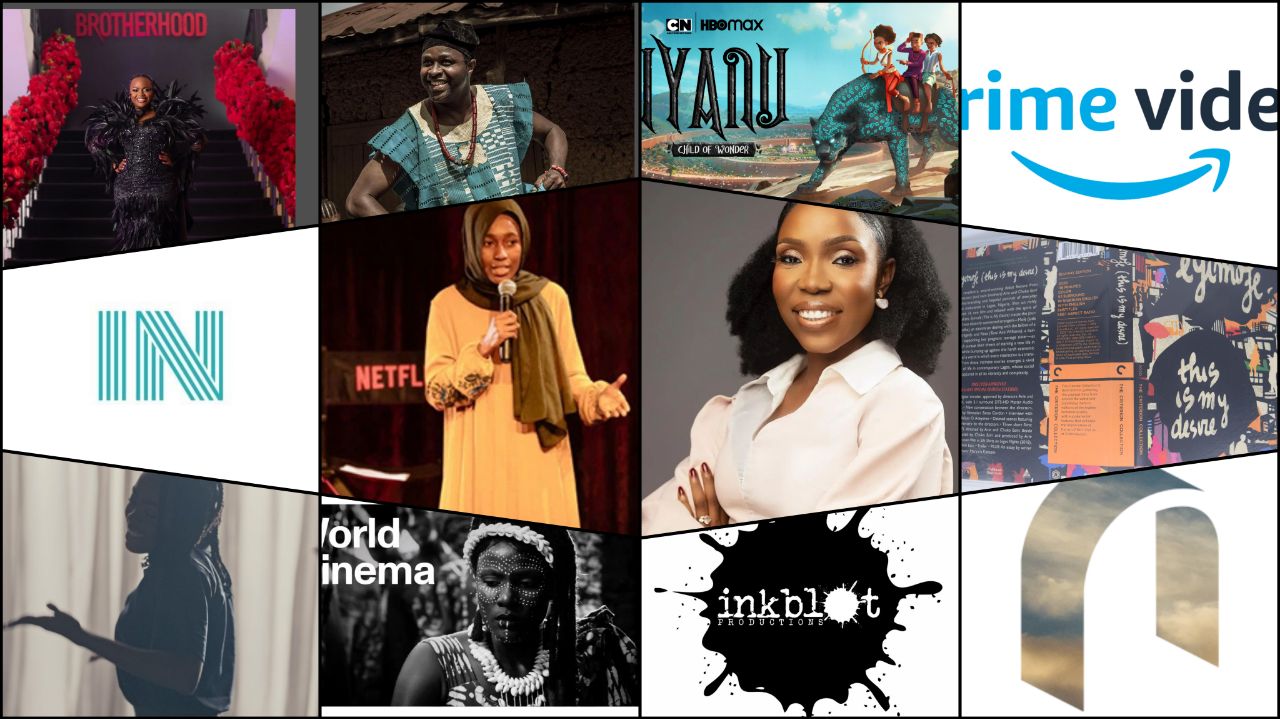 Events that Shaped Nollywood in 2022.
---
10. Ile Owo (Directed and written by Dare Olaitan)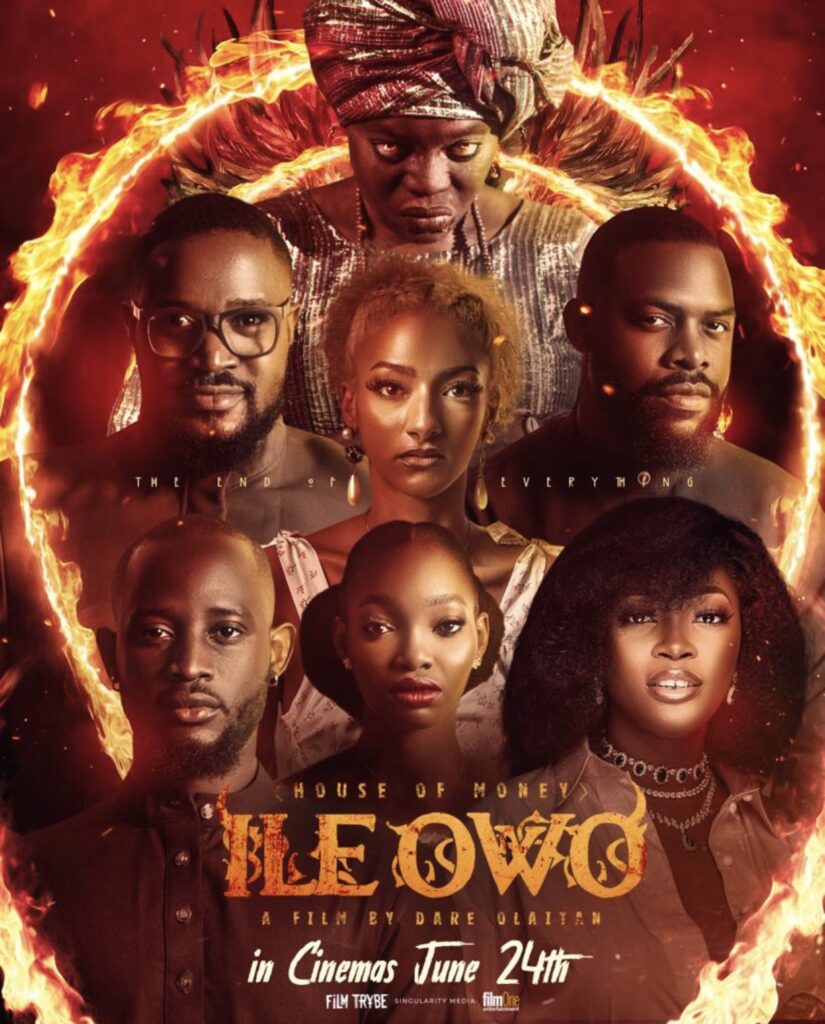 "In fact, Ile Owo's genuine intent may not be to portray a riveting tale of the Owo family, but rather to showcase itself as a horror extravaganza. However, Ile Owo remains a brave undertaking as it paves the way for further potential horror films. It duly serves as a needed change for a neo-Nollywood churning out too many cliché themes and formulaic narratives in their romance and crime movies."
Read More…
Currently streaming on Netflix.
9. Country Hard (Directed and written by Paul Utomi)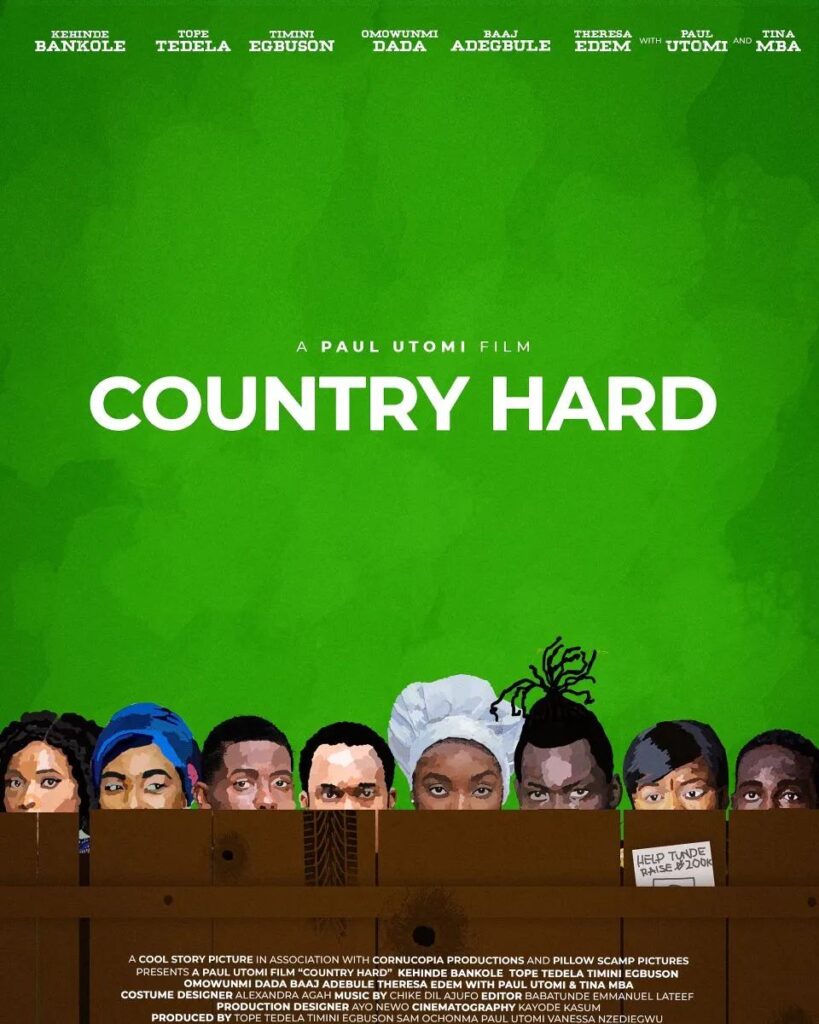 "Country Hard is a foray into the nature of decisions many make to survive the human condition called Nigeria. The cast of Country Hard mostly gives beautiful performances, but the acting falls off at some point. Overall, the best acting is delivered by Baaj Adebule and Omowunmi Dada (for which she won the 2021 AMVCA award for the best supporting actress) who play the couple, Laide and Tola."
Read More…
Currently streaming on Amazon Prime Video.
8. King of Thieves (Co-directed by Adebayo Tijani and Tope Adebayo Salami. Written by Yinka Olaoye)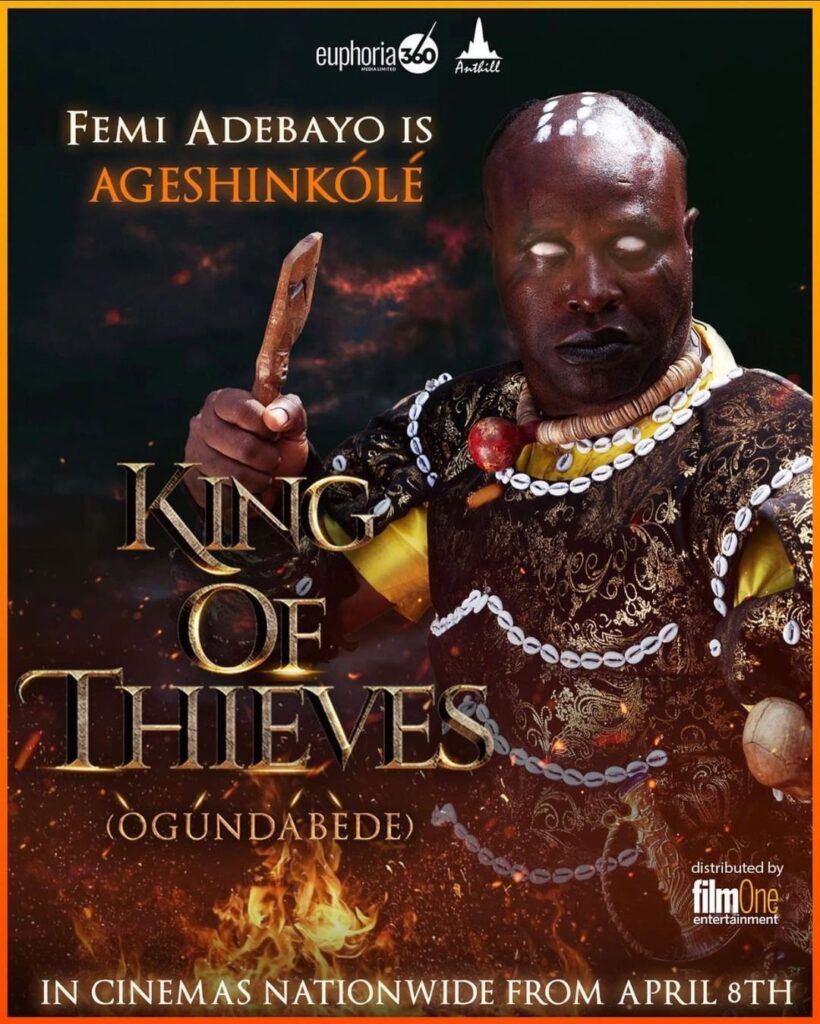 "Although the nature of the story is not wholly different from previously made Yoruba epics, there is something different about this: attention to detail and extensive research must have been done as it massively explores different aspects of the Yoruba culture—rich use of the Yoruba Language in its pure form and a colourful show of cultural aesthetics and Yoruba metaphysics."
Read More…
Currently streaming on Amazon Prime Video.
7. A Simple Lie (Directed by Biodun Stephen. Written by Mannie Oiseomaye)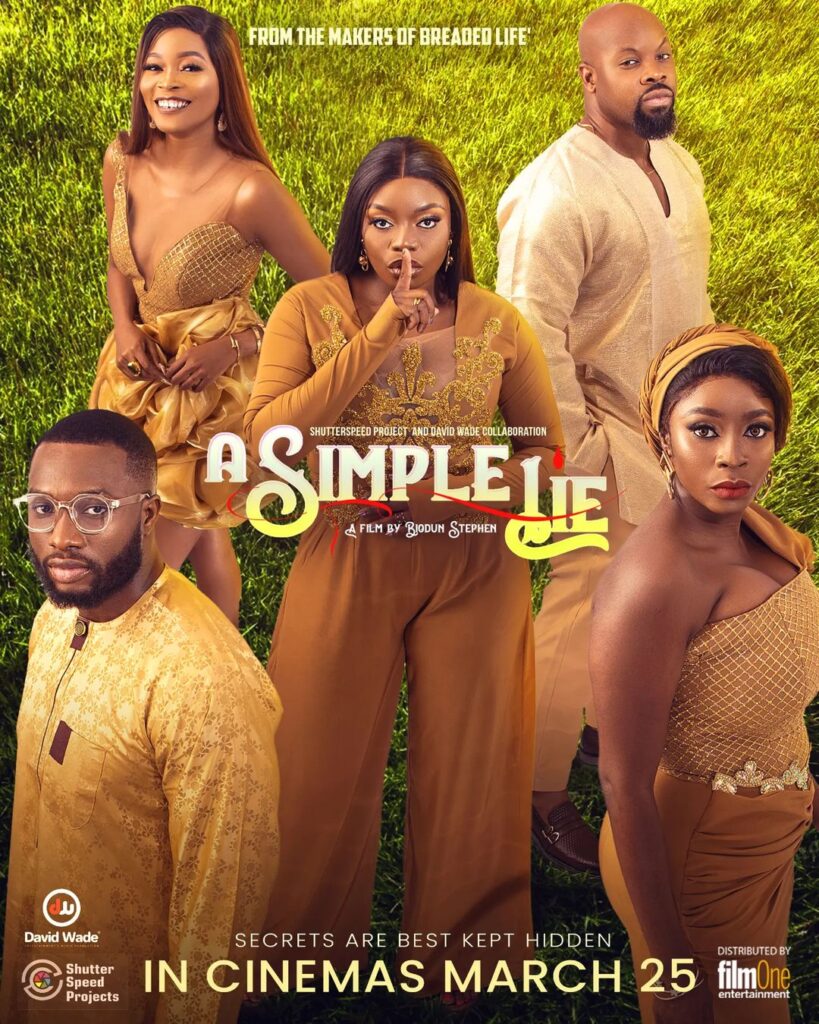 "The 1hr 30min movie gives viewers time to revel in the lives of the five people, each with one or more secrets waiting to unfold. Majority of the movie's scenes take place in a single setting, a gimmick that could have backfired if not directed with dexterity. Nonetheless, A Simple Lie flourishes and retains viewers' interest throughout the movie's runtime. Also, it works well as a good comedy and doesn't falter in this aspect till the very end. Asides the natural comedy that doesn't feel forced, the casting is another element that makes the movie worth watching."
Read More…
Currently streaming on Netflix.
6. The Milkmaid (Directed and written by Desmond Ovbiagele)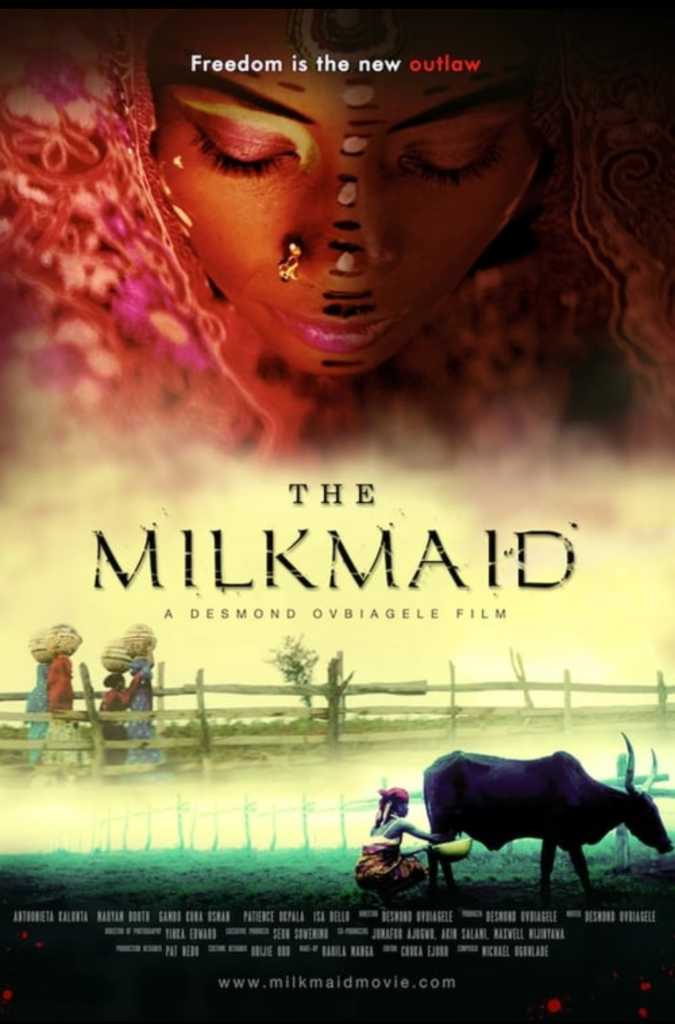 "At the end of the movie, we see The Milkmaid in its entirety, the best we offered for the Oscars in 2019; an excellent choice that still has its flaws. Sure, it tries to tell an important and urgent story, but its storytelling loses the urgency and importance as the character's motivations wander. At the same time, the technical aspects like the cinematography, music, and costuming do well to mask the inadequacies of this film."
Read More…
Currently streaming on Amazon Prime Video.
5. Obara'M (Directed by Kayode Kasum. Written by Stephen Okonkwo)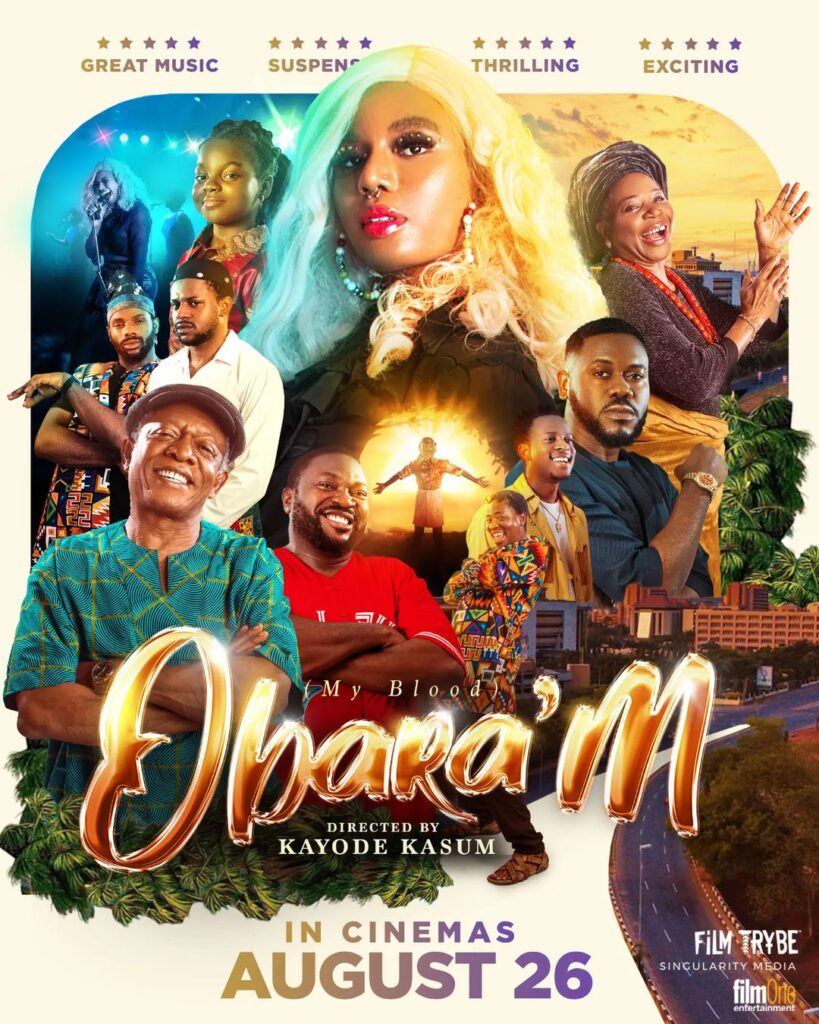 "Obara'm is driven by a compelling story, a truly Nigerian story with real-life dynamics that resonate with the average person."
Read More…
Currently streaming on Netflix.
---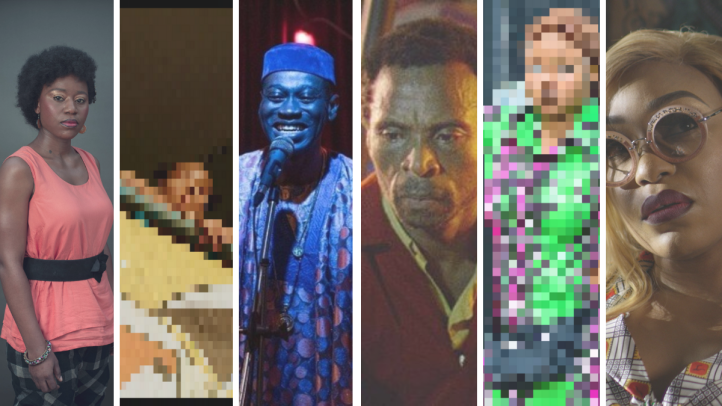 Best Nollywood Actresses and Actors in 2021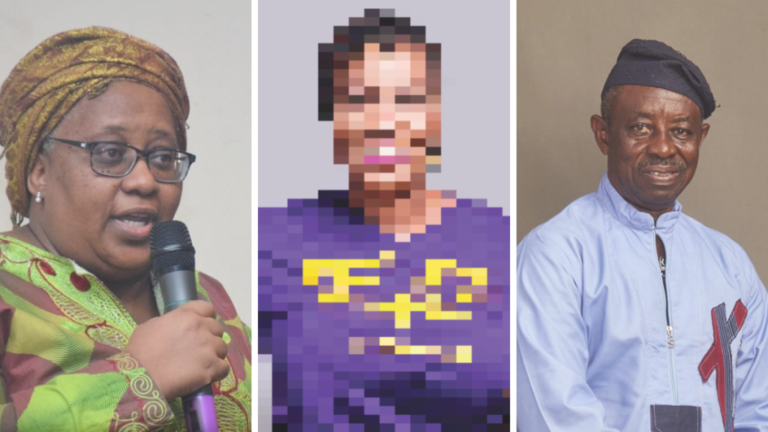 Best Nollywood Directors in 2021
---
4. Inside Life (Directed by Tope Adebayo. Written by Chuks Enete and Lanre Olorunshola)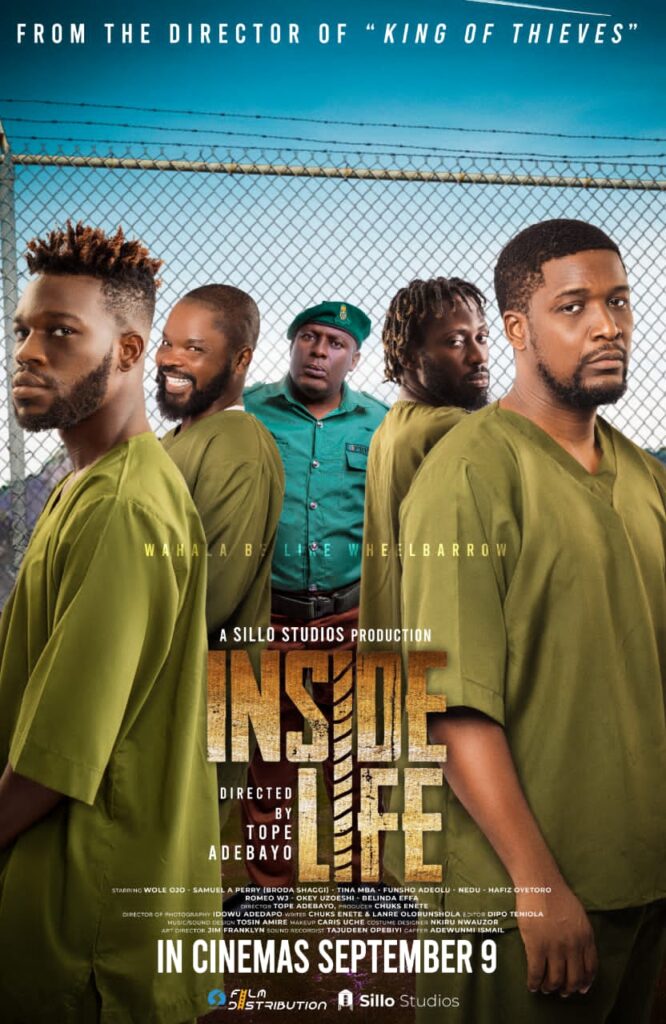 "The casting team put together a cast of efficient players, although some of the casting seems puzzling considering their almost none existent roles. All members of the cast seem unable to put a foot wrong, with the highlight of the acting performance being that of Wole Ojo (Maami), Broda Shaggi (Chief Daddy 2) and Romeo WJ, who take on their roles as naturally as they can and embody their characters very well."
Read More…
3. Choke (Directed by Orimz. Written by Uche Ateli)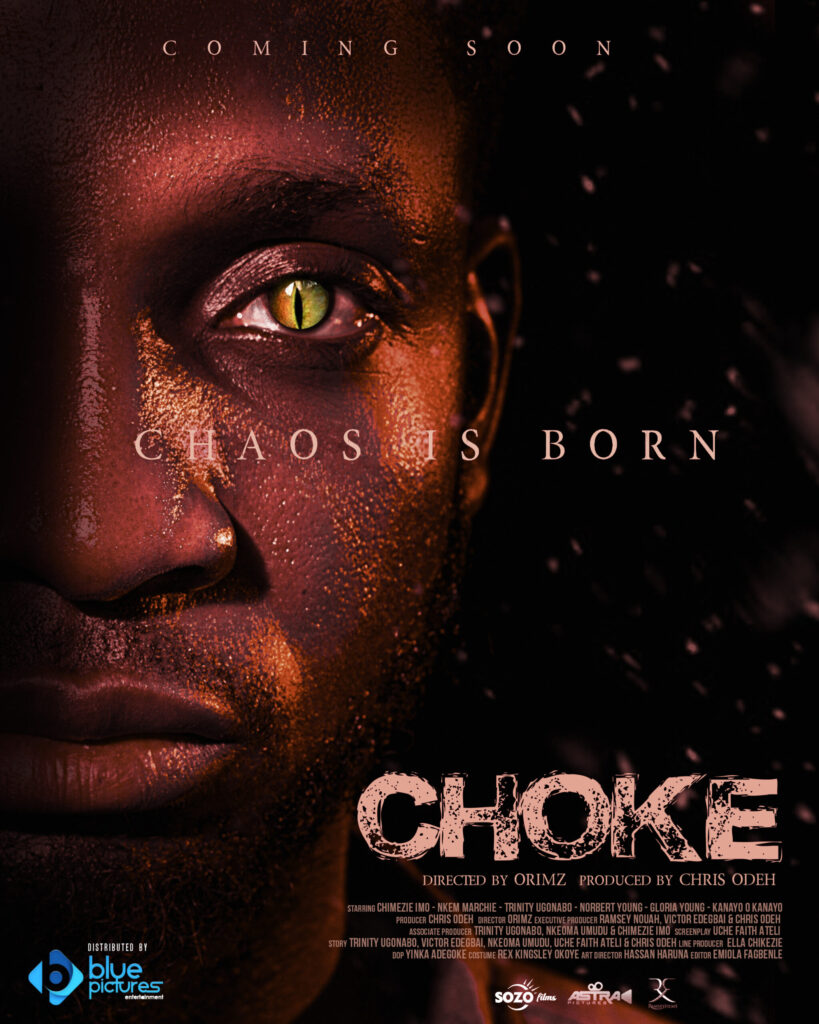 "Directed by Orimz, the themes of Choke are evident from the beginning of the film- suicide, addiction, death, the pains of sickness and the evils of religious zealotry. The director has complete control on the plot and all its details till the end."
Read More…
2. For Maria: Ebun Pataki (Directed by Damilola Orimogunje. Written by Femi Tunray and Damilola Orimogunje)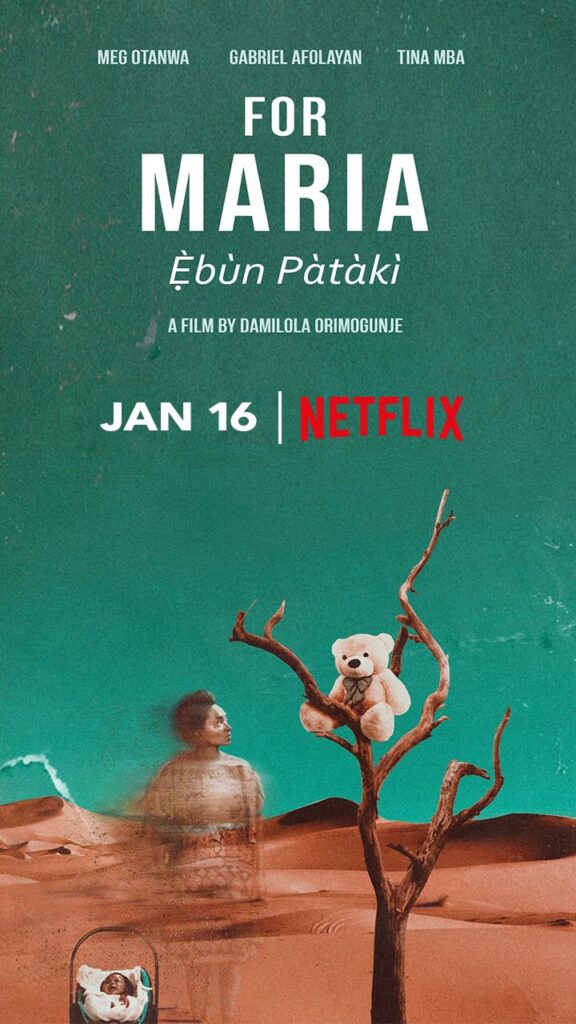 "Another thing to be appreciated about the style is the restraint on the filmmakers' part. The cinematography could have been frenetic, the movie could have been filled with Aronofsky-esque peculiarities such as extreme closeups and God's eye views of characters but it eschews all of that. It also does away with melodrama or any surrealist elements like dream sequences and non-continuity editing. It chooses instead to keep the story and execution as lean as possible. It is a simple story, beautifully told, by a director with a good understanding of filmmaking tools."
Read More…
Currently streaming on Netflix in Africa and on AllBlk in North America.
1. Yahoo+ (Written and directed by Ebuka Njoku)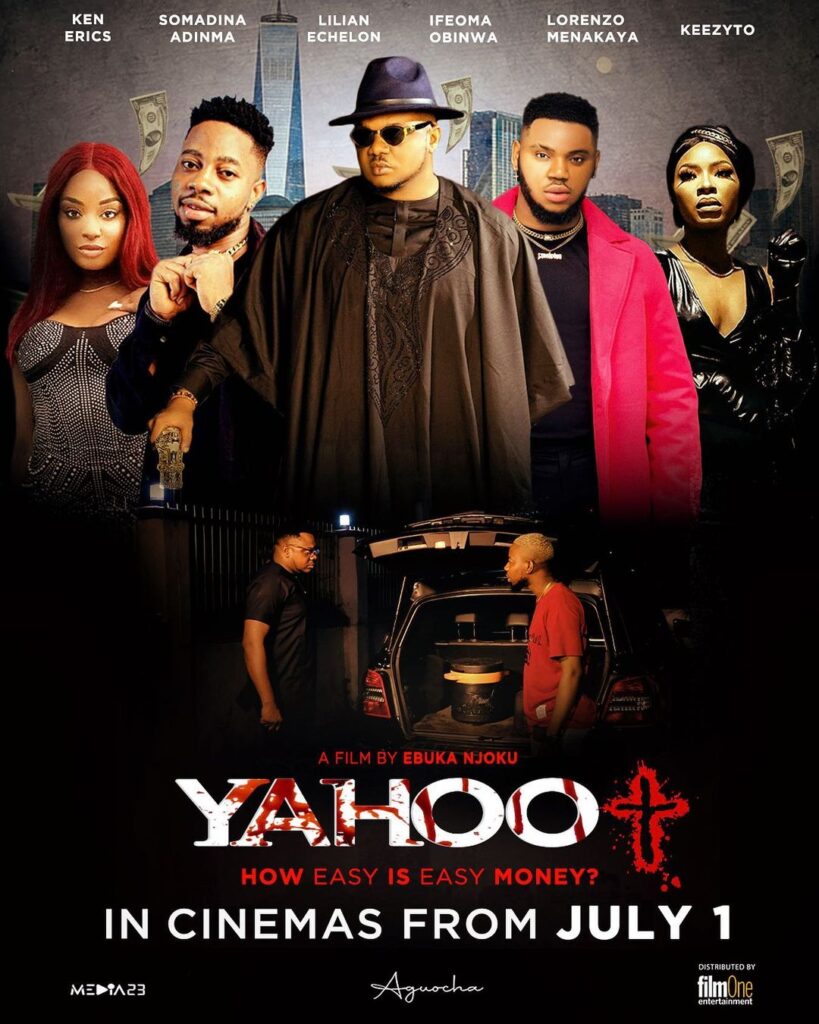 "Yahoo+ succeeds where Genevieve Nnaji's Lionheart (2018) fails, and that's in terms of its usage of the Igbo language. Like most indigenous languages, their usage gives deeper meanings to words. In a scene, Abacha tells Kamsi "Afurumginanya", summed up as "I love you" in English but it translates as "I truly see you" in Igbo. Love in most romantic relationships and friendships is examined in the movie, think of them as examples and not definitions of love in relationships."
Read More…
Currently streaming on Netflix.
Our Short Film Picks of the Year
Ijo (Directed and written by Fatimah Binta Gimsay)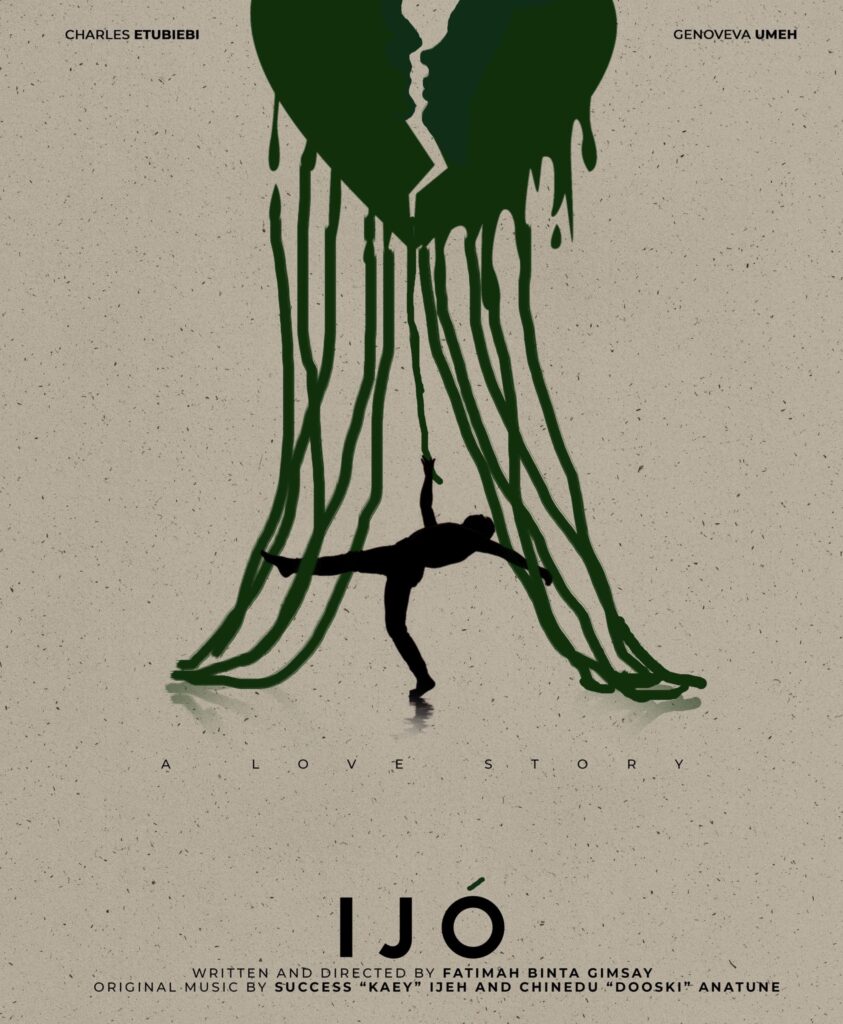 "It's wonderful that Fatimah Gimsay, as writer and director, is able to not only hold the attention of the audience but keep us intrigued throughout this time. It never feels repetitive either, like we're going in circles aimlessly. With every new line, a little more of each character's psyche is exposed, with each tone of voice, their motivation becomes clearer. The dialogue is fresh and the actors truly sell us on the devastation their characters are feeling, especially Etubiebi who seems to be able to do more acting with his eyes than a lot of Nollywood performers can with their entire bodies."
Read More…
Samaria (Directed and written by Chiemeka Osuagwu)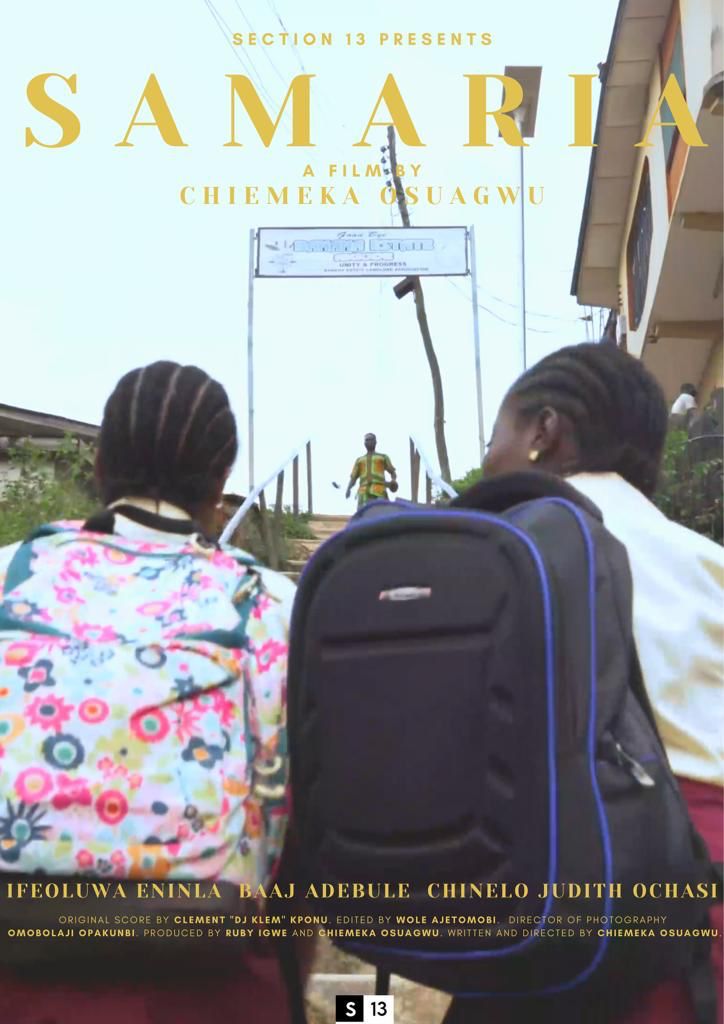 "The title itself is a misnomer, done on purpose, to contrast how we associate kindness with the city where the person who helps the wounded man in the parable told by Jesus comes from, and the reality of the situation in today's world, especially in Nigeria. Brilliantly done, with nuance and attention to detail, Samaria is a triumph."
Read More…
Crushed Roses (Directed by Taiwo Egunjobi. Written by Isaac Ayodeji)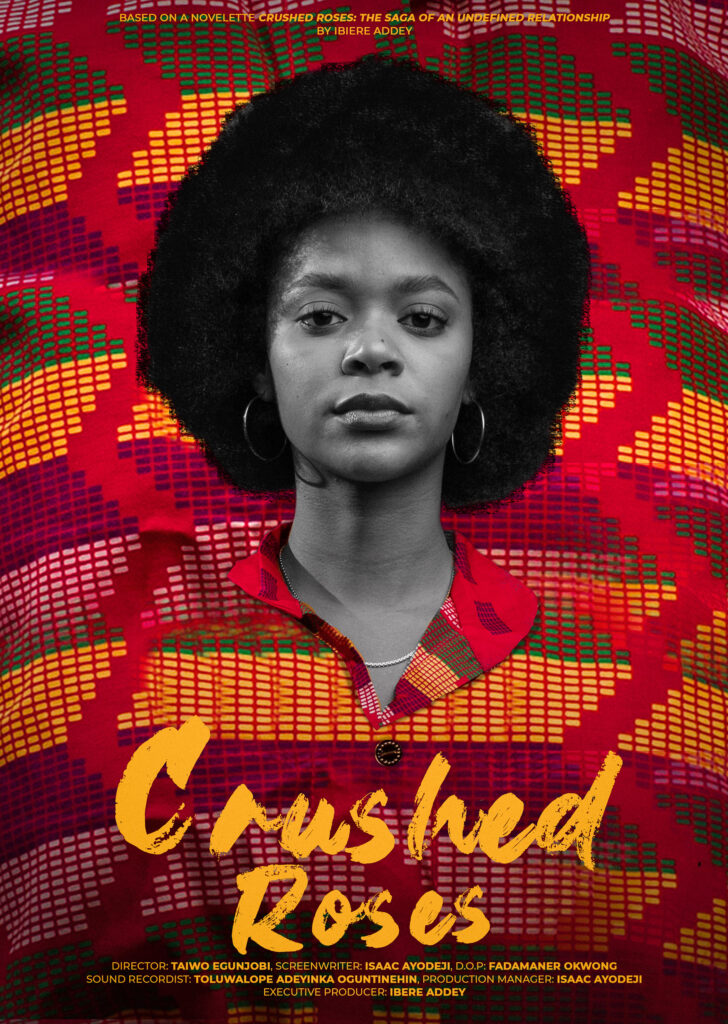 "With a runtime of 17 minutes, Crushed Roses is well shot, in an unfamiliar style, almost like a silent film. It is very minimally scored, we only hear the dialogue and the music doesn't come till later."
Read More…
The Pick Up (Directed by Daniel Bell-Gam) "Indeed, the director seems to be shadowing Bresson also in the way he pays particular attention to the role of sound in the story. It is no coincidence that Daniel Bell-Gam is a self-taught music producer who has been interested in telling stories through audio for as long as he can remember. The Pick Up has commendable sound design as well as mixing, blending the score well with the diegetic sound."
Read More…
The Way Things Happen (Co-directed by Ugochukwu Onuoha and Dika Ofoma. Written by Dika Ofoma)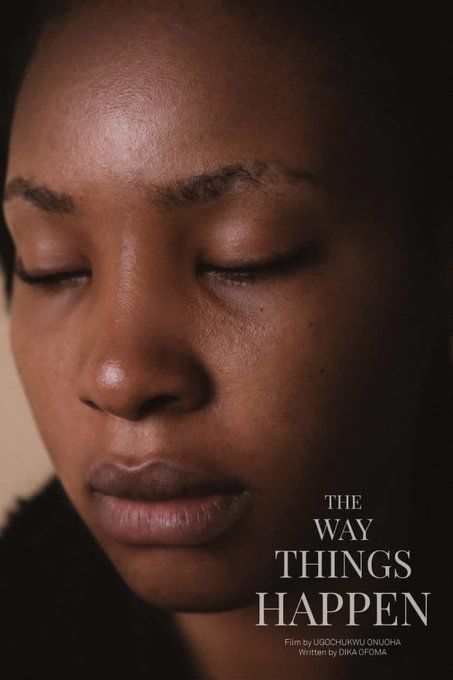 "Greta Gerwig once said that the more specific you make something, the more universal it will be. The Way Things Happen is both a simple story about how a young lady deals with the loss of her lover, told with earnest attention to detail, and at the same time, a mirror, a stage, and an acknowledgment of the pain experienced by millions of people in Nigeria, and the entire world at large."
Read More…
---
Share your thoughts in the comments section or on our social media accounts.
Sign Up: Keep track of upcoming films and TV shows on your Google calendar.
GIVEAWAY: WKMUp 2022 December Advent Giveaway.