At this point, a silent comedy film would do for Ayo Makun's reprisal role as Akpos and that is if there would be another (which would most likely happen at this point). With his comedic role as Akpos in exhausting films like 10 days in Sun City and A Trip to Jamaica, it becomes more glaring that it takes more than just being a comedian to pull off a comedic role in a film. A comedy movie needs more than just hilarious one-liners and over-the-top, humorous situations to work and intelligently engage the audience from beginning to the end. If Christmas in Miami even had these two elements, it would have been a less torturous watch. How is it a comedy if it only thrives on a discordant clamor that all you'd wish is for the main character, Akpos, to stop trying so hard to make jokes.
---
Related: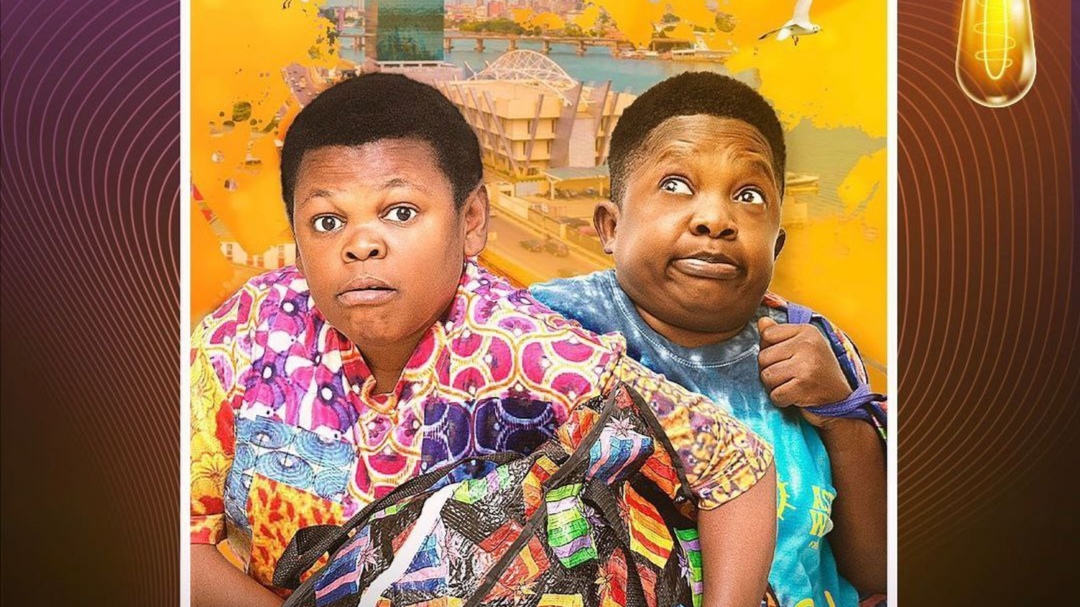 Movie Review: 'Aki and Pawpaw' (2021) Rides on Nostalgia and Nothing More
---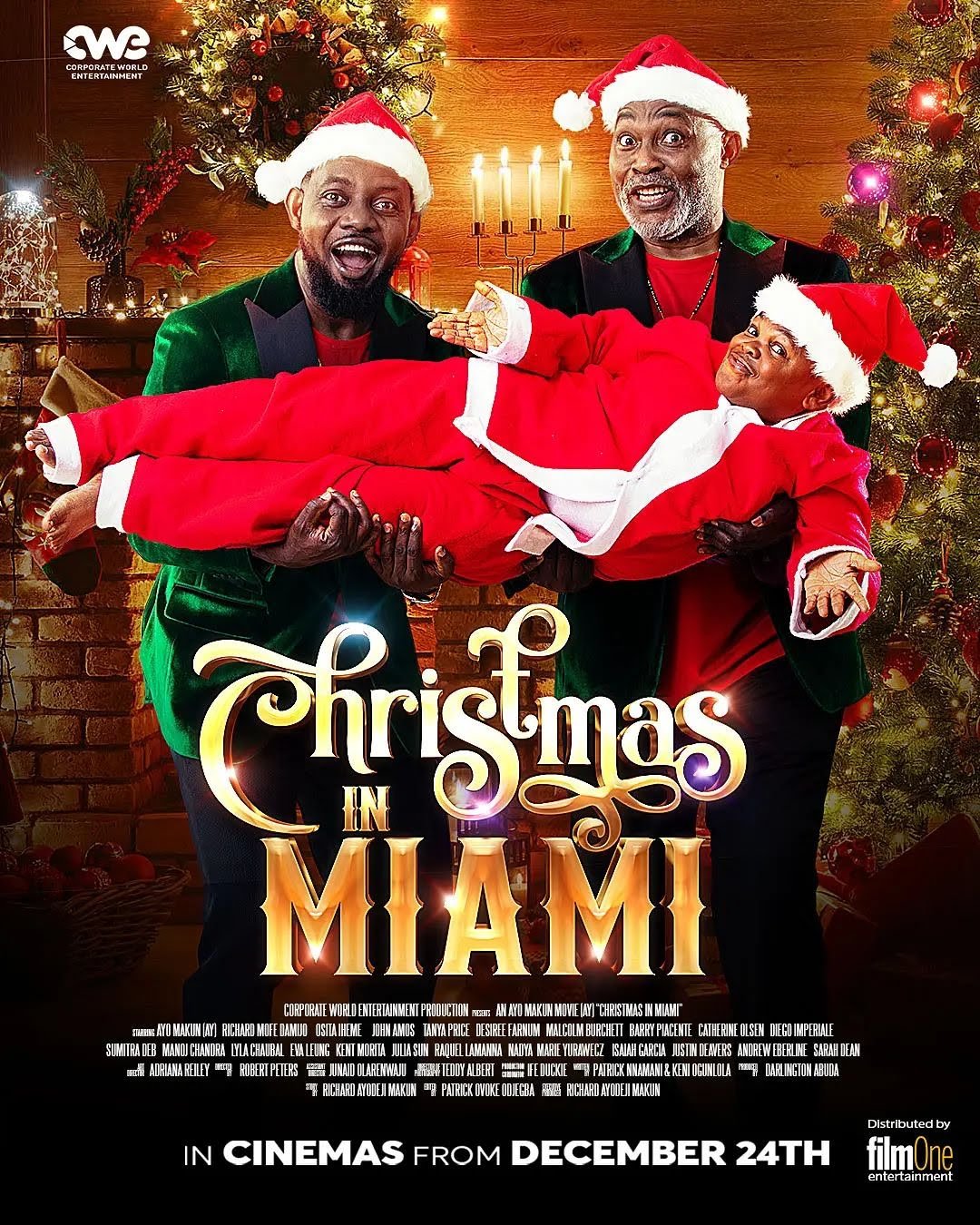 Christmas in Miami revolves around an Intercontinental Christmas Fiesta that involves 6 families from 6 different countries (India, USA, Britain, China, Brazil and Nigeria) with different cultures to spend the week till Christmas together in Miami. Representing Nigeria is Akpos, his brother, Raphael (Osita Iheme), and his father, Dafe (Richard Mofe-Damijo). The purpose of the celebration is to unify culture and depict that culture transcends race or skin colour.
---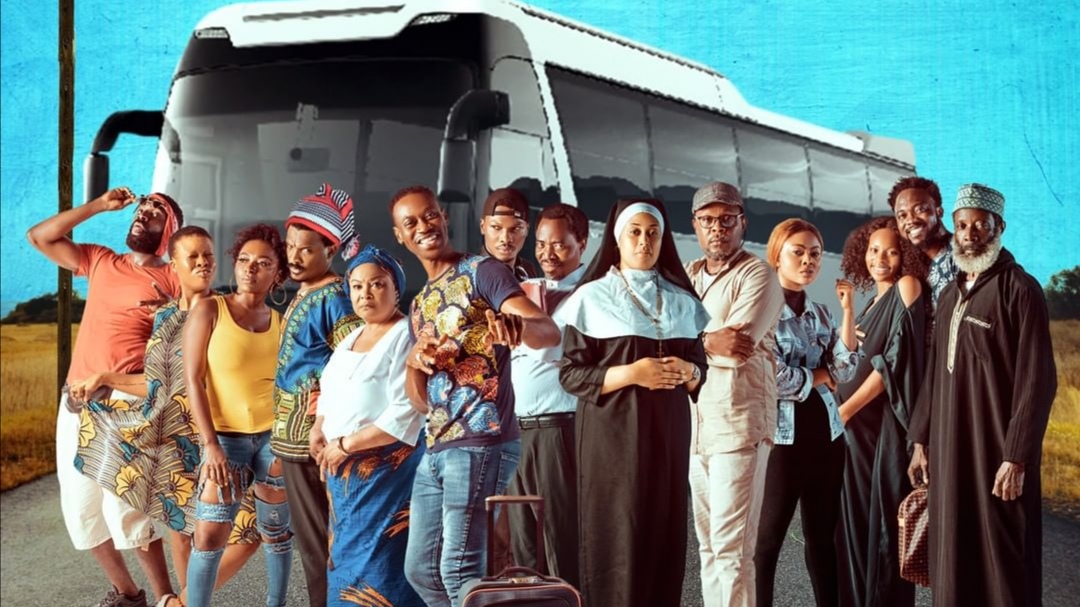 'Soole' Review: Kayode Kasum's Undying Old Habits Continue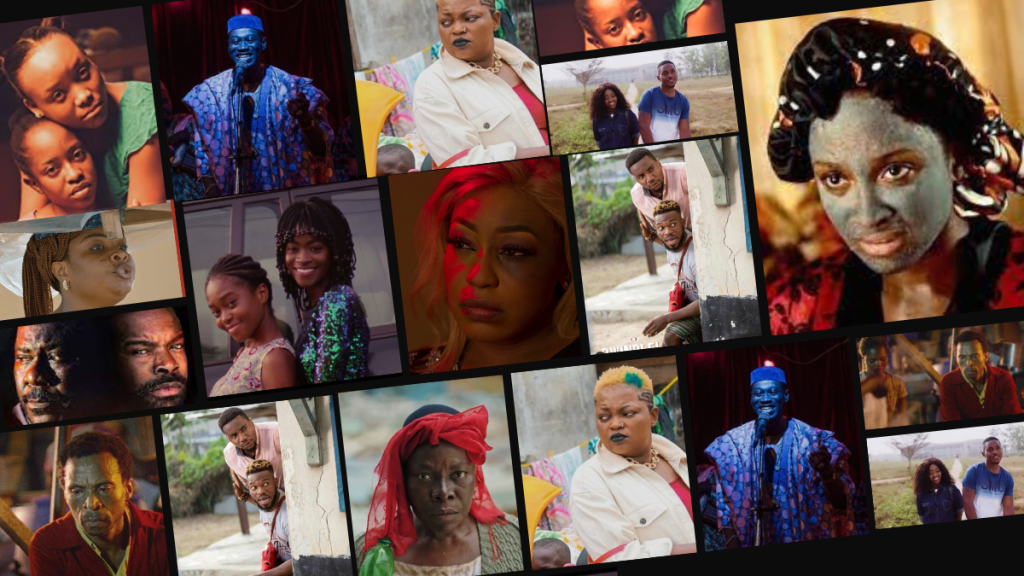 The 10 Best Nollywood Movies of 2021
---
Christmas in Miami aims to thrive as a feel-good comedy that captures the true essence of the festive season, which is, love and cultural unification. However, the film fails woefully at capturing what it set out to do. Twenty minutes into the movie, one realizes that it would be a terrible movie. The plot offers a new and refreshing angle to celebrate the season but lacks discernment to break down its themes. The comedy movie offers nothing, it only exposes and questions AY's acting prowess. The movie sullies itself further with actors that cannot act, a comedian who fails to be funny and Osita Iheme and Richard Mofe-Damijo who end up as 'glorified extras', doing little or nothing to add charm to the already failed movie.
With the urge-to-break-box-office-record fever that plagues the industry now, and AY being the box office king, in the end, Ayo Makun's return as Akpos to cinemas is a painful, humorless effort supported by forced puns and the desperation to make political comments. Neither the jokes nor the story, although with a new angle, is clever, which makes the film possess racist undertones—because inappropriate jokes might make people laugh when the jokes are actually funny. Perhaps we have had enough of Ayo Makun's foray into film, but then is comedy ready to welcome him back.
Rating: 3.5/10
Share your thoughts in the comments section or on our social media accounts.
Keep track of upcoming films and TV shows with Google calendar.
Side Musings
———
Christmas in Miami is in cinemas.