Wearing different hats can be quite a task, especially in the Nigerian film industry but here we have Belinda Yanga-Agedah who is an actress, a director, a producer and a writer. She doesn't take the back seat when it comes to being vocal on crucial topics in the film industry and looks to spark a difference in her many fields. As an actress, she has featured in projects such as MTV Shuga, Buried, Vanity, The Femi-nist, Juju Stories and a cameo in Little Black Book, a web series she directs, currently in its second season.
Little Black Book tells the story of a millionaire hotel entrepreneur Leo (Ikechukwu Okunaku) and a promising young lady named Tade (Teniola Aladese). Season 1 took us through Leo's struggles to keep his business afloat and his lifestyle of a long trail of women, while Tade lands a job as his PA. The second season, which premiered in August, has opened viewers to a much bigger story filled with secrets and more secrets, which Belinda Yanga-Agedah describes as drama-filled and that, "they should expect to be carried to where they do not know and they should enjoy the ride.
---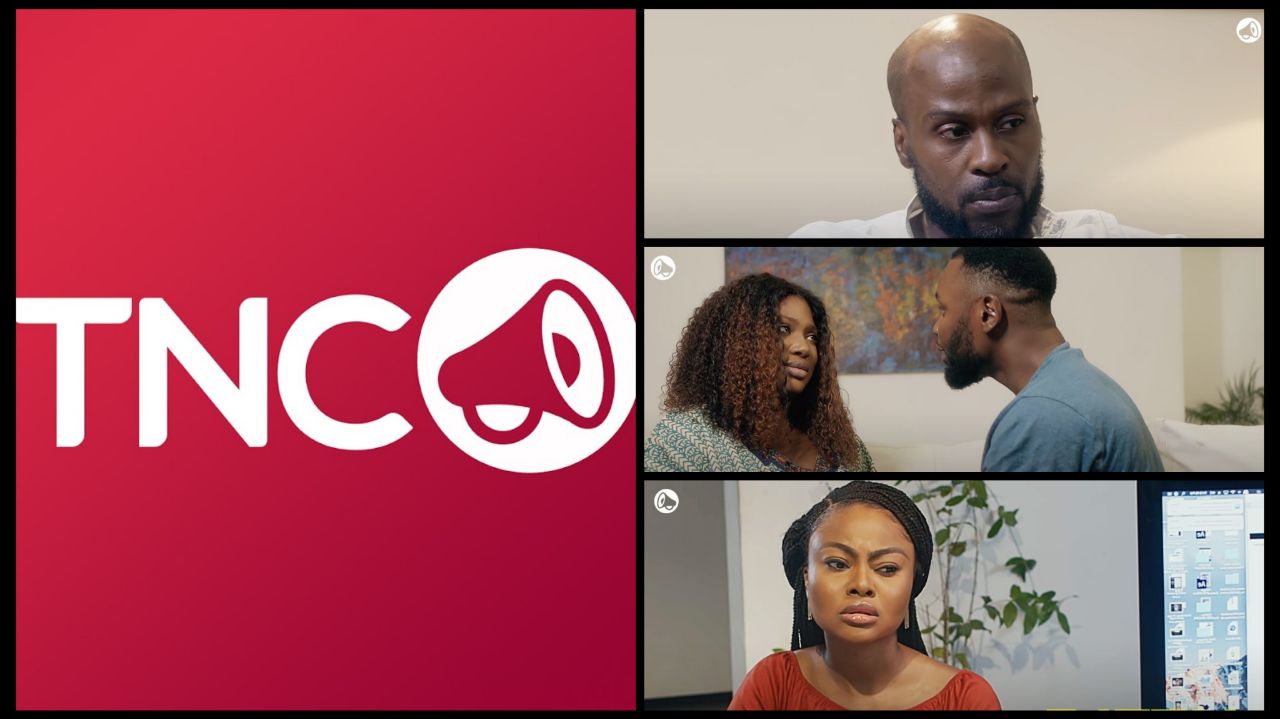 How TNC Africa Used Advanced Predictive Analytics to Make the 'Little Black Book' Series Hyper-Engaging
---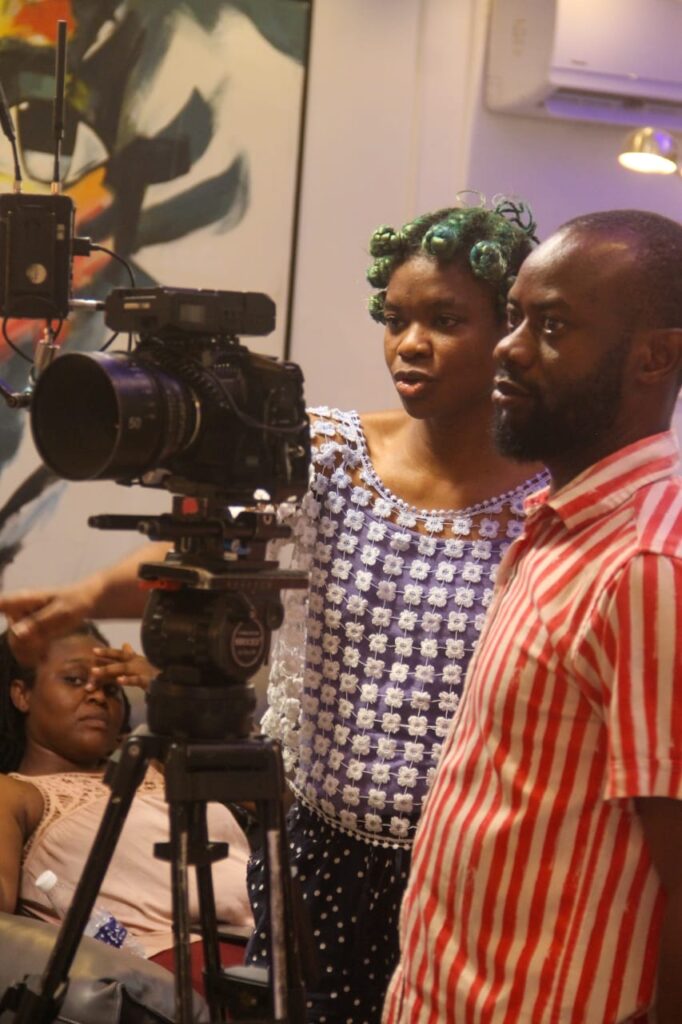 In this interview with What Kept Me Up, Belinda Yanga-Agedah discusses her work on TNC Africa's YouTube series Little Black Book, scriptwriting problems in the industry and breaks down how she approaches directing.
What drew you to Little Black Book and what convinced you to join the project as a director? Also, what can you share about the first time you were approached with the project?
It was during the COVID pandemic, the period when we were just coming out of lockdown. I couldn't wait to be back on set. When I was approached by producer Lydia Idakula to direct Little Black Book, it was a no-brainer. She called me and said she was about to embark on this project and she would like me to direct, and then we went through the process of figuring out how to shoot during a pandemic.
For me, it always begins with the script. I voice my concern in a very open manner when I have issues with a script, which normally would generate pushback from most clients. But I was on the same page with the producing team of Little Black Book, who granted a script workshop and fixed the shooting date.
On your social media accounts, you have been quite vocal about scriptwriting issues in the industry and how you would always have to retreat and treat scripts that come to you and at times people have complained about that style. What are the scriptwriting problems you think the industry suffers from and what can be done to solve them?
Yes, so for me story is always key. It is a very important aspect of filmmaking and I'm really passionate about it. A hill I'm willing to die on is that we must always find the story. And when I say find the story, I mean the overall message. What do you want to say about this film, about this show?
We have a skill set problem, which is not just limited to scriptwriting. It's a problem with the industry. When you seek a cinematographer, you literally can't find more than 3 to 5 persons. I don't mean cameramen. People that truly understand cinematography. This applies to other departments whereby you don't have the skill set to match the amount of content that is being churned out. So it's a skill set deficiency that the industry is suffering from.
What can be done to solve it? It's very simple. Get training. I mean we are constantly learning, but it seems that in Nollywood we are in that survival or commercial mode and everyone just wants to make money. It's a sad reflection of the state of our country and society. If society does not evolve in consciousness and evolve in the way that we do things, industries will not be any better. Because sometimes when I'm lamenting about Nollywood, I hear the same thing from my friends who are working in other fields, be it the medical or architectural field. The mess is everywhere.
As individuals, we have to fight to make sure that we are getting better at our craft. Filmmaking is both science and art and craft. You would hear fantastic stories abroad, but we are here still having debates about elementary but key aspects of scriptwriting. Since we have missed important learning stages, what remains is for individuals to make sure that we are constantly evolving with the times, increasing our knowledge base.
As a collective, I don't see anything that can be done without the country evolving first. So it's now left for individuals to buckle up and be determined to do things better.
You have been an actress, a director, a producer and even a writer in the filmmaking industry. Which for you is the main goal and stands out as what you are most passionate about?
I'm passionate about film and storytelling. I'm interested in all the things I do as a storyteller: directing, constructing stories, and acting. I'm passionate about each one. I don't put one above the other. Although every part of the art requires a lot, directing seems different because you're creating other people's vision and you have to lead every other department, which takes a lot from me mentally and emotionally.
With acting, you are submitting yourself to someone's vision, which is less intrusive. There is still a lot of work to do as an actor but it's nicer if you have a good director you can trust that is leading you somewhere as opposed to being the director.
I produce out of necessity because I'm trying to make sure that I achieve my creative vision. If we had more producers who understand the meaning of producing, which is going to the ends of the earth to achieve the creative vision of the director, producing is something that I wouldn't do. While producing is not something I care for, I love directing, story construction, story development, storytelling in general, and acting in equal forms.
How do you approach filmmaking as a director?
For me, it always starts with the script. From the script and the story, it now becomes a personal thing, it becomes an existential question; who am I, and what do I want to say? Because as a director it's your voice; what do I have to say and what do I want to contribute to this existence of ours because a reason we create is to entertain and to make money, but for us the creatives, it now goes beyond that. For this reason, I always have to find a connection to the material in some way. If I'm just directing for money, I'm not fully satisfied.
As a director, my work is my contribution to our collective suffering as we try to navigate our lives on earth. When I see comments saying, "God this speaks so much to me", it's in that connection I'm like, yes! I have done my job even if it's just one person. I turned down the chance to work on a religious series some years ago because I did not agree with the script's worldview. Although I almost took the job after a couple of meetings, I failed to establish an honest connection with it as I ruminated on the story. When you tell your story in truth, that is how you connect with your audience. It might be easy for a producer but as a director, you can not, because you are the evangelist and the orator, so I dropped out of the project.
After understanding that aspect, then I approach how I want to translate my ideas visually, with the colours, tone, pacing, art direction, music, down to casting. This is my approach, which might be different from others. Also, I have to find a way to marry my ideas with the people that have hired me– their goals for the project, finding a middle ground, and aligning our vision, it helps me to make crucial decisions during the preparatory stages.
---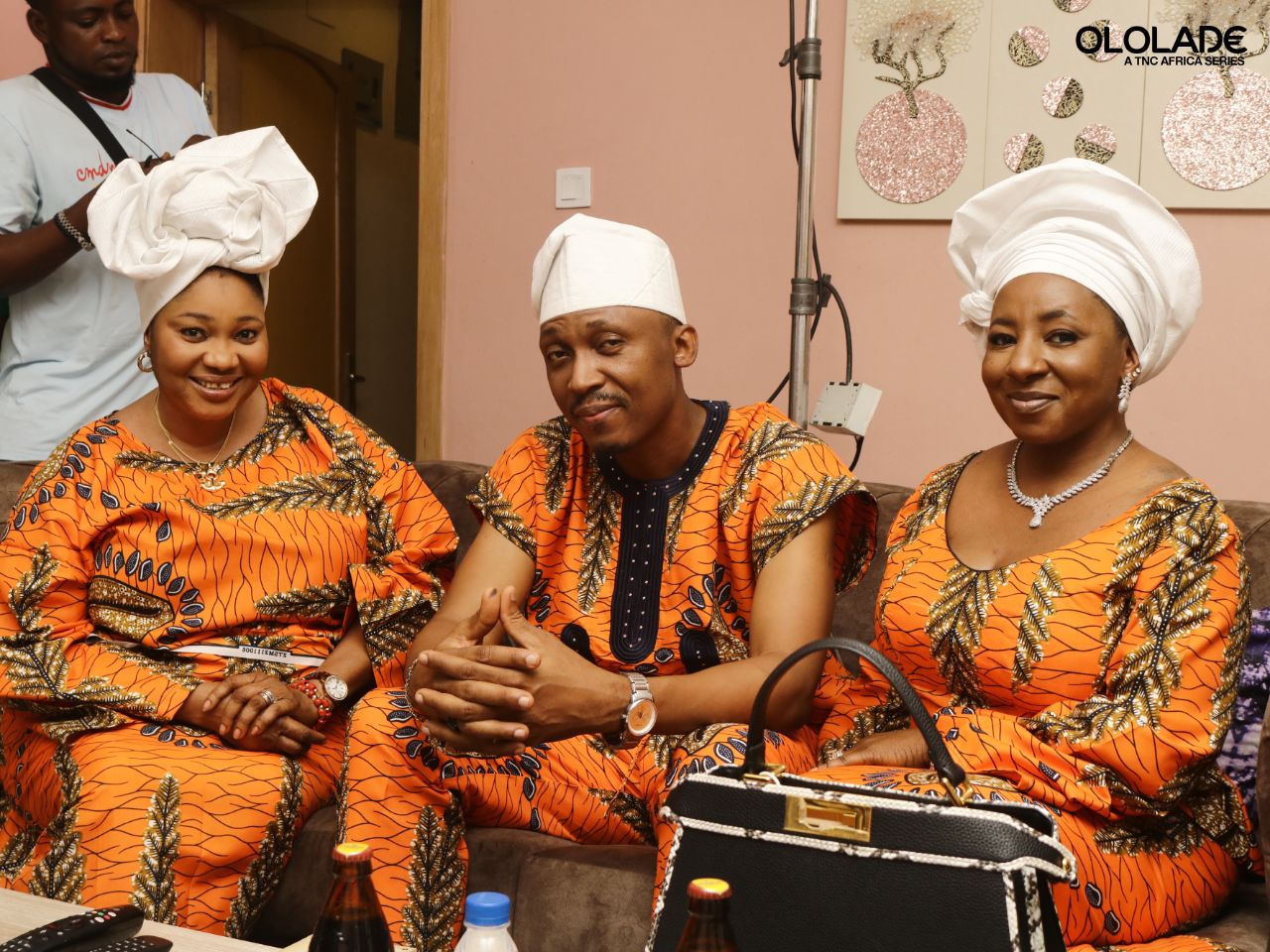 Femi Adebayo, Mercy Aigbe, Mide Martins, Frank Donga and Mr. Macaroni to Star in 'Ololade', a TNC Africa Series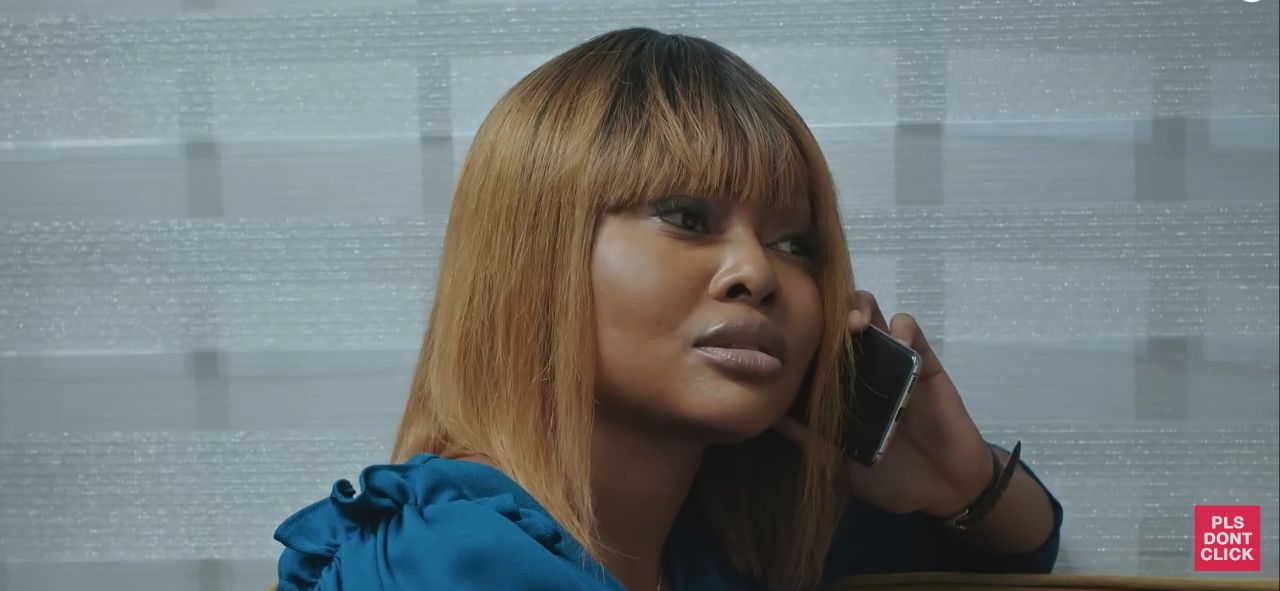 TNC Africa's 'Little Black Book' Recap: Season 2, Episode 4
---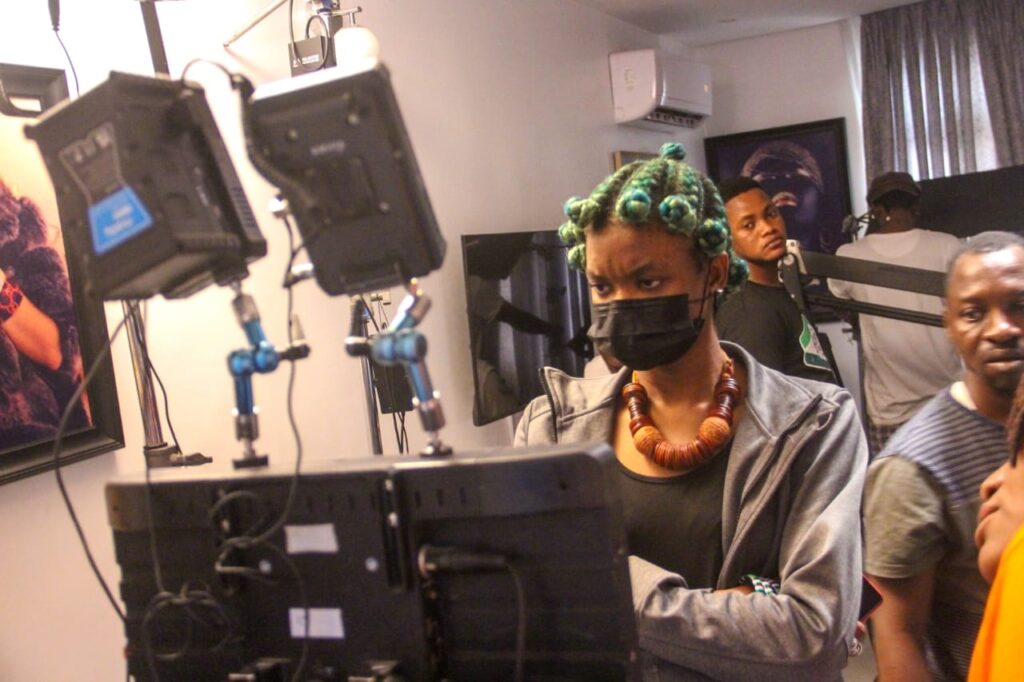 Do you feel a director is the make or mar factor of a project as people have argued that a director's poor interpretation or a director's exaggerated interpretation of a story is what has made a project a certain way?
So, yes, the director is the visioner of the project who prevents chaos. At the same time, a director is only as good as her collaborators. Filmmaking, unlike painting or writing, or poetry, has different people coming together to make art which makes or mars it. In fact, some difficult producers could make things difficult for a director when it comes to the financial planning of a film whereby the vision is not achieved due to the budget.
While a director can make a project go a certain way, she is not entirely responsible for how it turns out. For instance, no matter how fantastic a director is, if the script is bad you can not make a good film out of it. So the director is only as good as the writer that has been hired to write a script. I keep getting rave reviews about LBB from all over the world and even praise for having done a good job. But I ensure to let people know that it is the collective effort of all the creatives and non-creatives that came together to make sure that we achieved our goal.
Even if as the director, the creative vision was stirred by me, I wouldn't have achieved what I achieved if we didn't get certain elements right, such as casting, music, costuming, and scripting—decisions that were made in collaboration with the executive producers, reaching compromises at necessary points. This makes it a collective effort of skilled and artistic people that share a similar vision. It is of utmost importance that the heads of other departments are confident in the abilities for which they have been hired, whereby they can share insights that even supersede my ideas. There are so many moving parts to making films and TV that we can not ignore. I say this due to the god-like perception given to the director role in Nollywood, whereby the role has been elevated just for ego purposes and not to provide a platform for an artistic voice.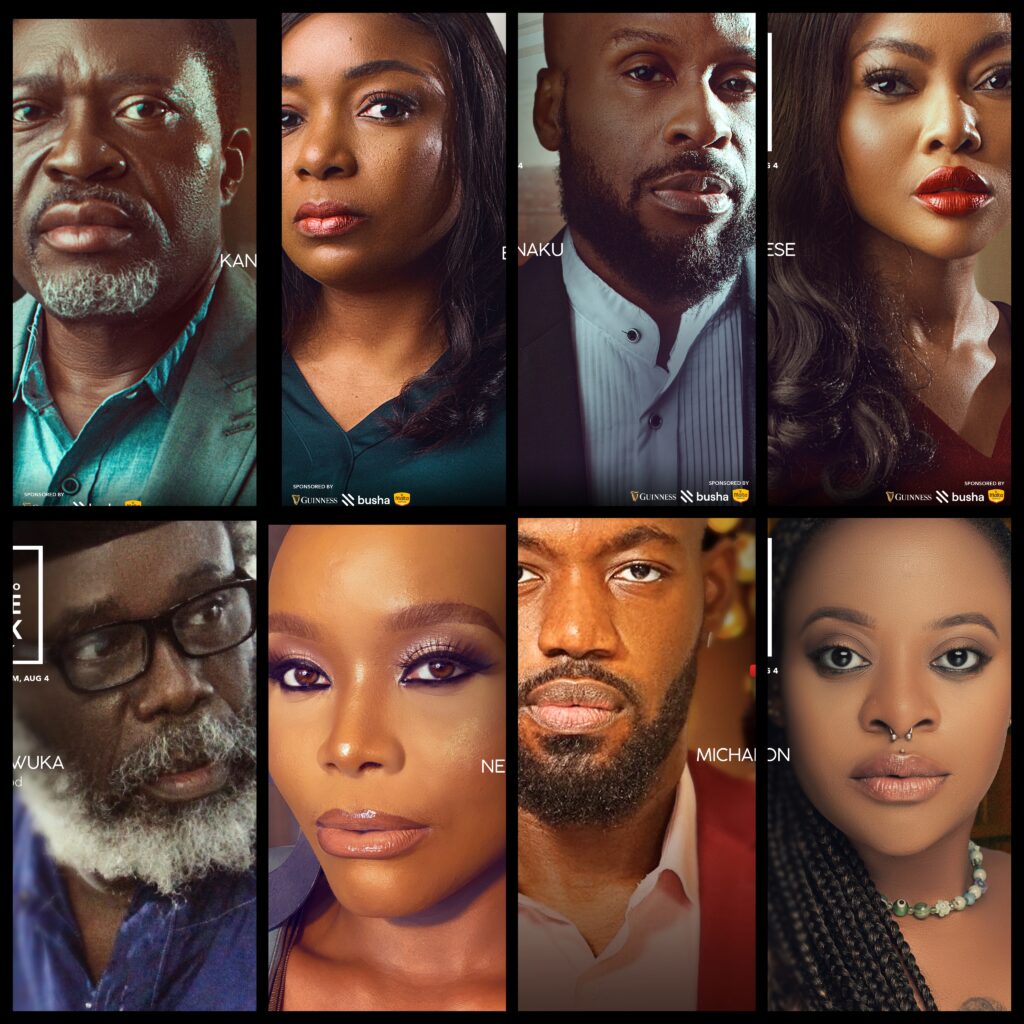 Season 1 of Little Black Book followed a pretty narrow story. Season 2 is currently navigating a broader story with more characters. Kindly guide us through these decisions into making Leo's world bigger.
It just felt like a natural progression to want to expand our story world from season 1, which was like a testing ground. The series is based on an e-book, where the world is bigger. Moving into season 2, it is only natural to want to explore more elements from the source just like it has been done with other adaptations like Game of Thrones, Fifty Shades of Grey, and Harry Potter.
Another thing that I'm happy about like you said, is the narrow storyline in season 1, where we were introducing the characters and it was really about Leo and Tade. But now when you go into Leo's world in season 2, we are beginning to explore the motives and the subtexts behind certain actions in season 1. It brings a lot of baggage and a lot of skeletons, and even changes the dynamic with this love story between Tade and Leo. Now we are exploring other things which makes it exciting and more interesting because after a while there is only so much in Leo and Tade's love story that you can explore. At the end of the day, it's still a question of whether their relationship will thrive or not. There are more interesting things going on in season 2 to keep the audience glued to their screens and keep coming back for the following episodes.
Where do you see Tade and Leo ending up at the end of it all as a fan and not as someone working on the project?
I don't know, wherever the story takes us (laughs). After season one, people approached me for 'expo' and when I say I do not know, they think that I am joking. Once again, I genuinely don't know and it is wherever the characters lead the story.
That's one of my favorite things about script writing and storytelling. For me, story comes from character and so the more detailed the character, the richer the story goes and it's what the character wants and what the character decides. I try not to force my goals and wants when designing stories.
But personally, I don't care for the two of them. Tade annoys me. She annoyed me a lot in season 1 and this season 2 has come with more annoyance so far (laughs), so whatever they want. I like Radio girl (Nengi Adoki), so maybe Leo can end up with Radio girl.
What can viewers expect in the rest of the second season of Little Black Book?
More drama, I guess. It's drama, drama, drama. So that's what to expect since Nigerians like drama. I'm already seeing some comments, saying "you people are carrying us where we no know or LBB dey carry us where I no know." They should expect to be carried to where they do not know and they should enjoy the ride.
What is currently keeping you up? Any movies, TV shows, podcasts and/or books that you can recommend?
What is currently keeping me up is work o. This year I have done a lot of script consulting and story development for people so I have been more in the writer's room than on set this year. I'm still currently in the writer's room, which is a lot of work. I also have a couple of series that I'm shooting from this month till December so we will see how it goes.
For a movie, I can recommend Everything Everywhere All At Once. I'm grateful to be alive when this was created. I'm such a fan of Stranger Things. I haven't finished the final season but I thoroughly enjoyed part one, especially "Dear Billy" episode and the final episode of part one.
I'm really longing to make a romantic comedy so I want to watch one, but it seems like there is no romcom out there like the era of Pretty Woman, Silver Linings Playbook, and About Time. I want a romcom like that but with black skin. Neither Hollywood nor Nollywood is giving me that kind of rom-com right now. TNC, come and produce a romantic comedy for me to watch (laughs), The Pretty Woman type. But yeah, Everything Everywhere All at Once, everybody should watch it.
---
Share your thoughts in the comments section or on our social media accounts.
Sign up: Keep track of upcoming films and TV shows with Google calendar.
A new episode of Little Black Book premieres every Thursday on TNC Africa's YouTube Channel. We publish a recap every week before the next episode. #LBBSeries.