There is a bit of calm and we see the storm.
It's episode 4 of the buzzing TNC Africa web series Little Black Book and we have gone through the introduction of the new characters as well as the broadened storyline that has us on the edge of our seats each time an episode drops. My title for episode 4 is "The calm before the storm".
We begin with Emelda (Bimitan Adegoke) expressing concerns about Jaiye's style of running the company as well as London's doings in the hotel. Well, that wrapped up as soon as it started, with Tade (Teniola Aladese) asking Emelda to keep to herself what she was about to tell her. We don't know what exactly Tade said, but we can take a wild guess that it could be what Captain (Kanayo O. Kanayo) had divulged about Jaiye's dirty dealings in episode 1.
---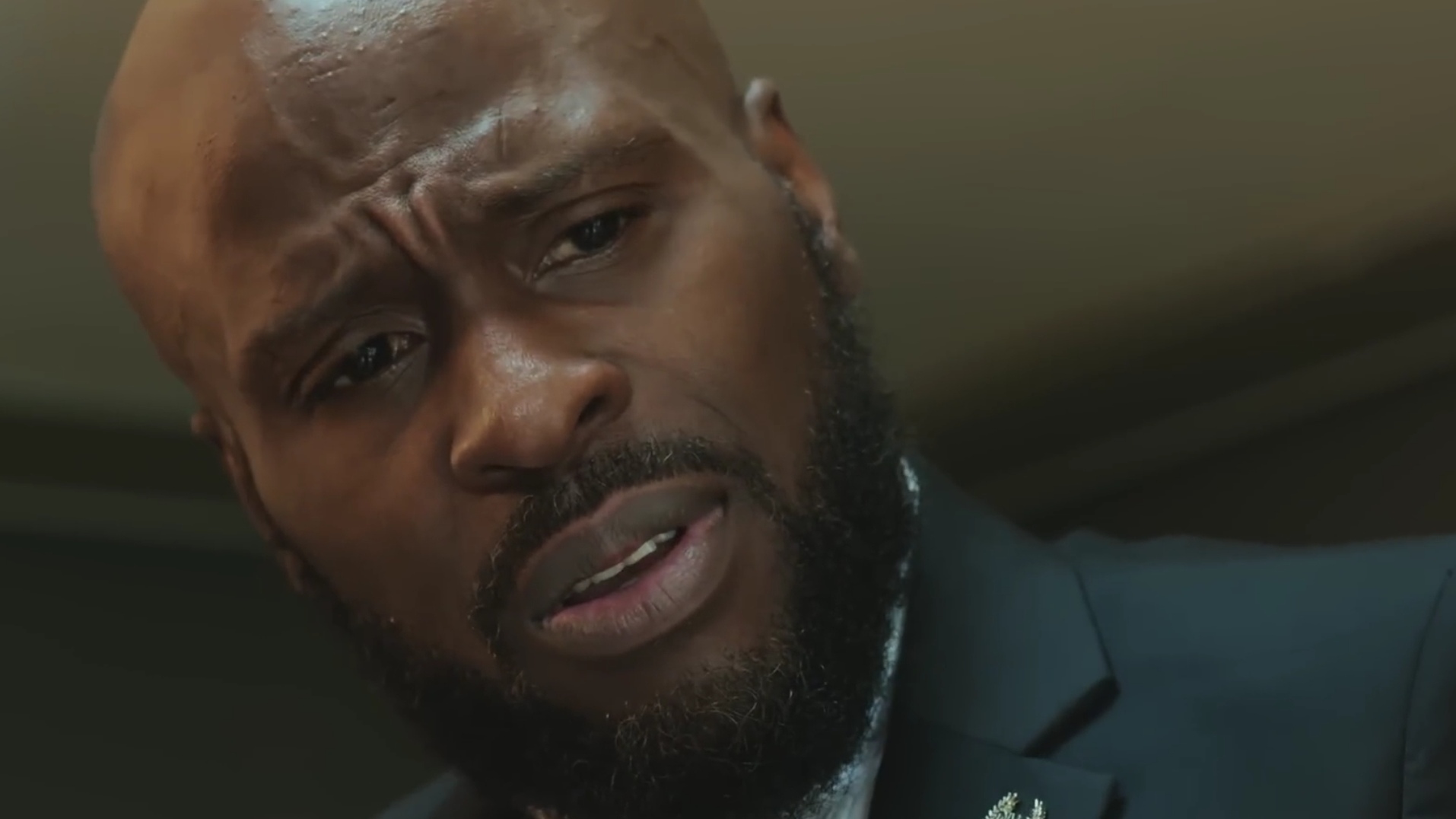 TNC Africa's 'Little Black Book' Recap: Season 2, Episode 3
---
London (Moet Abebe) and Jaiye (Paul Utomi) are beginning to throw caution to the wind, if you ask me, because Emelda has already picked up on what should be secret conversations between them and their clients and London is counting loads of cash where anyone can walk into, could they be slacking in their dirty game already or is it too soon to call it that.
Tade and Leo's relationship is giving me a serious headache. Do you like each other or not? Don't start the season with giving each other profound pleasure and sending gifts, then suddenly you people are saying Sir and Ma. Or am I the only one that doesn't understand what is going on? (cries). Tade meets up with Leo (Ikechukwu Onunaku) at a hotel he is interested in buying, however, facing difficulties in convincing the owner to budge. He asks about the office and how working with Jaiye is, Leo discloses that there is some complicated family drama when Tade questions why Jaiye doesn't bear the Igwe name. I feel Tade should have dropped hints on Jaiye and London's scheme, but on the other hand with little evidence to back this up, it would just seem like a foul cry.
Next is Leo and Kyenpia (Nengi Adoki). Kyenpia's friend calls Leo, revealing shocking information about Kyenpia's health. Apparently, Kyenpia's desire for a baby isn't a misplaced priority as her friend reveals to Leo that she is at a high risk of getting ovarian cancer and has been advised to take out her ovaries. At first, I thought this was just another ploy to get Leo to budge as regards her request for a baby, but then again this is something too serious to joke about, as Kyenpia reveals that her sister suffered a similar fate.
Leo goes over to Kyenpia's place as he shows concern and even agrees to be a father. Kyenpia also says something that makes me pause a bit. She declares that she is tired of the inconsistency and wants Leo to be more than just a father, which Leo asserts too. People, I think we all need a bottle of wine at this point because everyone is saying one thing at the beginning and then changing the next minute. Now she wants them to be an item and be more serious after the whole "21st-century parenting has changed" speech. You people nah pick one side, please.
The thorn in Leon Hotels flesh is back guys. Mr. Moshood (Jude Chukwuka) is back at the hotel and this time meets Jaiye instead, sharing new concerns about details of the fire incident that are not adding up. Hmmm, it seems Mr. Moshood is fast catching up with the secret buried here and catch time might be up very soon. Jaiye, who at first shows unconcern and even tries to brush Mr. Moshood off, makes a quick U-turn when Mr. Moshood goes on about some more intriguing details about the fire. Right there, Mr. Moshood lands an invitation to Jaiye's office for a proper discussion. You know that saying of not letting your deepest secret fall on your enemy's lap, that's what is about to happen here because if Jaiye finds out the fire was Leo's doing, he is definitely going to scale up and be more confident in his dirty games.
---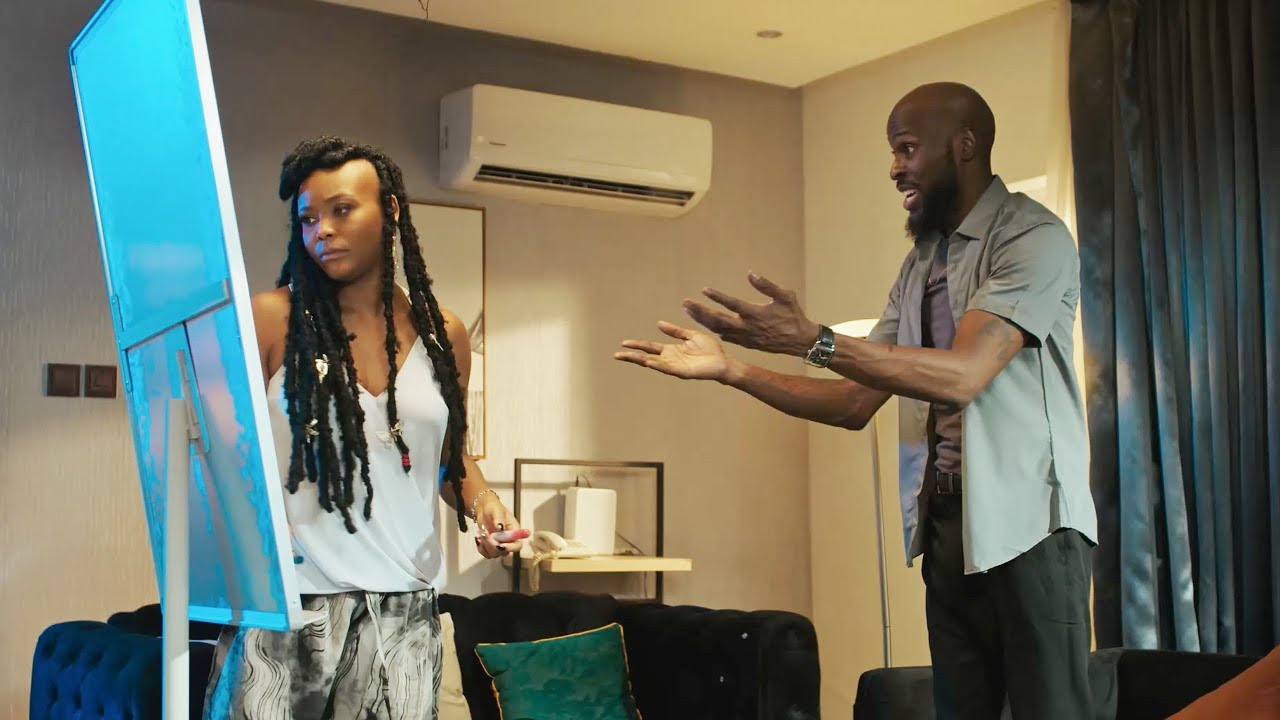 TNC Africa's 'Little Black Book' Recap: Season 2, Episode 2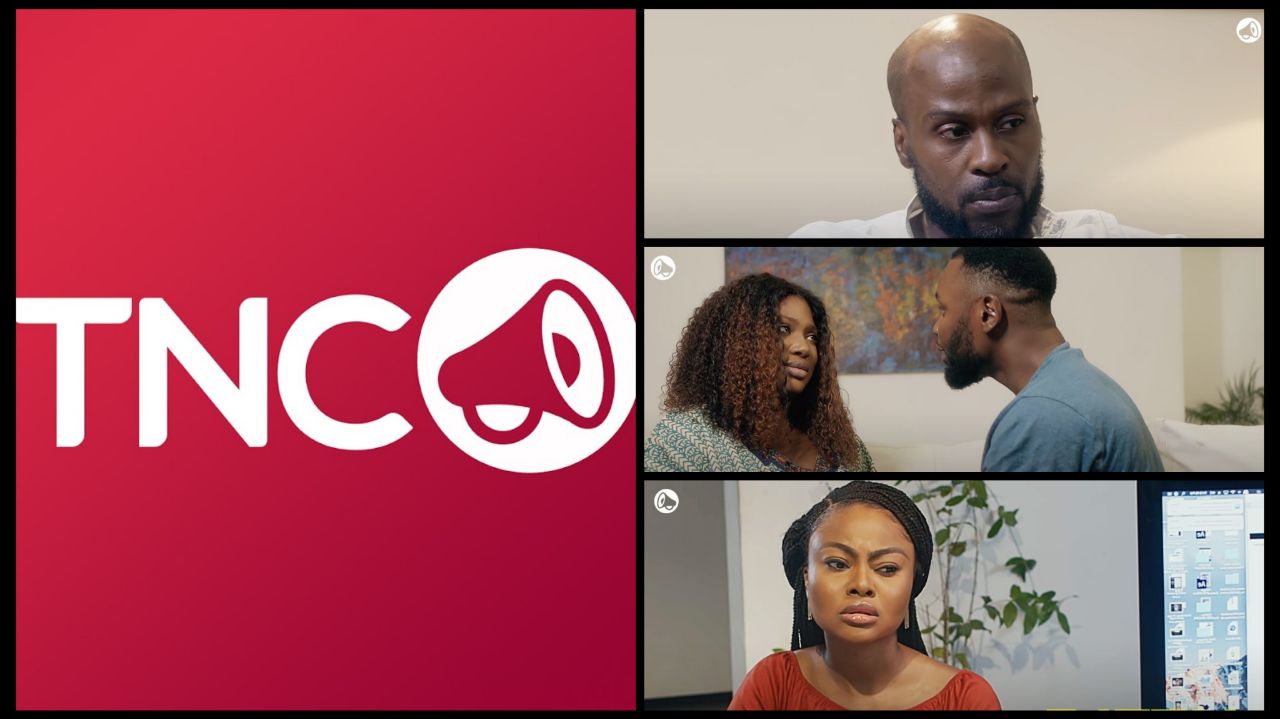 How TNC Africa Used Advanced Predictive Analytics to Make the 'Little Black Book' Series Hyper-Engaging
---
Leo is back at the office as he comes in during a staff meeting. You see that part of Leo getting into his seat taken by Jaiye and Jaiye getting into London's, got me rolling on the floor. It seems like someone is beginning to forget their place (laughs). Back to business, Leo talks about expansion on a rapid scale without getting their hands in debt. On the other hand, Tade is trying very hard to get through to Stella Domingo who had earlier called out Leo on socials for his behaviour. Although it is still very unclear what transpired between Stella Domingo and Leo, it sure isn't something she wants to forgive easily. However, Tade is able to come to a reasonable agreement about bringing the summit to the Leon Hotel, but on the condition that Leo doesn't show his face.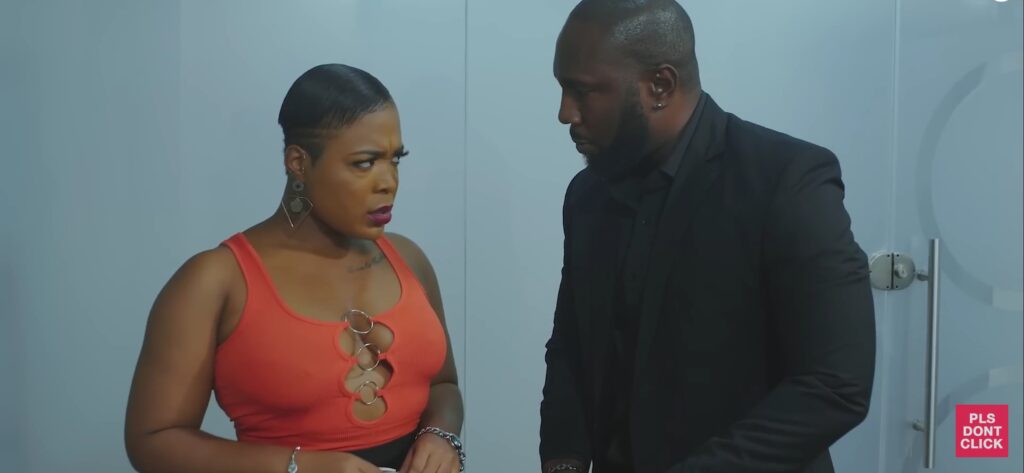 Trouble in paradise guys. So earlier, Jaiye hit London with the bad news about the handover of the three businesses they had hoped to use for their dirty schemes. All three businesses are under Tade's control and now she has hired another accounting firm for all the businesses which London doesn't find cool. I guess our girl is really playing the game and blocking these people left right and center, go girl. At this point, we find out the hurt that stirs Jaiye this way, which London uses to stir him up as she feels he is going cold. Apparently, Leo snatched Jaiye's girlfriend, calling his bluff that he couldn't do anything about it, there is also the hurt over the fact that Leo made his brother a partner in the hotel rather than himself (Jaiye). Hmmm, I fear Leoniel was the one who took Jaiye's girlfriend and Leo might not even know anything about it, let's wait and see how things unfold. Wait a minute, did Jaiye also reveal that London would be rooting in jail if it wasn't for him (drum rolls). There are still so many secret guys and when it all comes out, it definitely would be chaotic.
Back to Kyenpia and Leo, Kyenpia is down as she is on her period but Leo comforts her and reassures her that they will keep trying. It appears that Tade isn't the only woman in Leo's life that Captain has a relationship with and this is the part I say, were this two joking with us. It's already serious when you are 'friends' with the other person's parent, when your friends know to call them when you have a serious health issue and stuff like that, so we might as well just accept that this thing with Kyenpia and Leo is way past casual sex. Back to the drama, Leo isn't happy about Kyenpia relating with his father and asks her to stay away from him which she vehemently refuses, asking Leo to go fix things with his dad. Is anybody seeing how wrong this thing is? Kyenpia is aware that he (Leo) won't speak up about certain things, she also doesn't want a passive or toxic parent from him, but wants a stable relationship and a baby? Isn't that a wrong mix already? Why do you want a baby daddy who you are in the dark about certain things in his life?
Laughs, London o. London makes herself present for a meeting Tade has with her clients and refuses to leave when Tade asks her to. I think at this point Tade might have to up her game and get sneaky just like London, so as to beat them at their game. As the episode ends, the long-awaited meeting between Leo and Captain finally happens. Captain is being accused of the fire incident by other family members, he expresses why he tried to buy Leon Hotels and the drama with Meccacity. He further makes Leo know that he would take back the business, though in a parable form as he expresses that Leo can't see the things he sees. Leo doesn't seem concerned about the business threat but makes his own threats if Captain doesn't stay away from Kyenpia. Leo is sure ready to bring to light some of Captain's buried secrets and this might just be the start of a war.
Definitely looking forward to this drama brewing between Captain and Leo and I have a funny feeling about Mr. Moshood probably being one of Captain's schemes. I sadly also foresee the baby situation causing an entangling situation between Kyenpia, Leo and Tade.
Rating: B
Quiz: How well do you remember Little Black Book season 1.
Share your thoughts in the comments section or on our social media accounts
Keep track of upcoming films and TV shows with Google calendar
Side Musings
Wardrobe for each character has been spot on.
Did you people notice that our vote to cast Dami and Cris aside was answered. (Happy dance)
Mr. Dele oooooooo!!!
TNC Africa, the few minutes and seconds that you removed from the length of this episode, where did you put it? (Angry face)
A new episode drops every Thursday on TNC Africa's YouTube Channel. We publish a recap every week before the next episode. #LBBSeries.