A few days back, I told my friend I was writing a review of a show and she asked the name and I replied, "Beyond The Veil." Without missing a beat, she shot back, "It's about Muslim women, right? The title's pretty obvious." I smiled and affirmed her hypothesis. It really was an obvious title, but the show, streaming on Prime Video, does a lot more than that.
---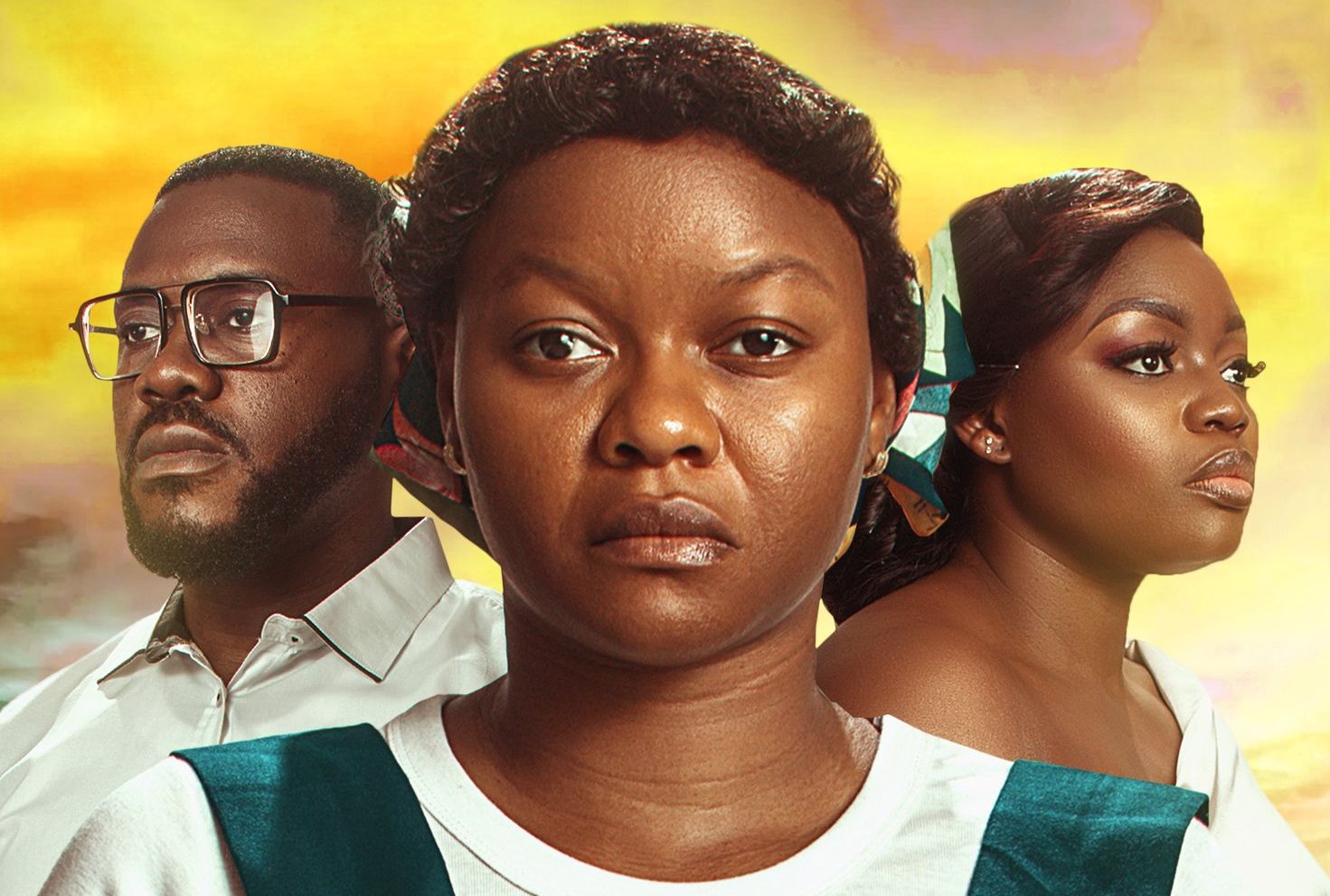 'Sista' Review: Kehinde Bankole Delivers Impressive Performance in Compelling Tattle-Like Story About Single Motherhood
---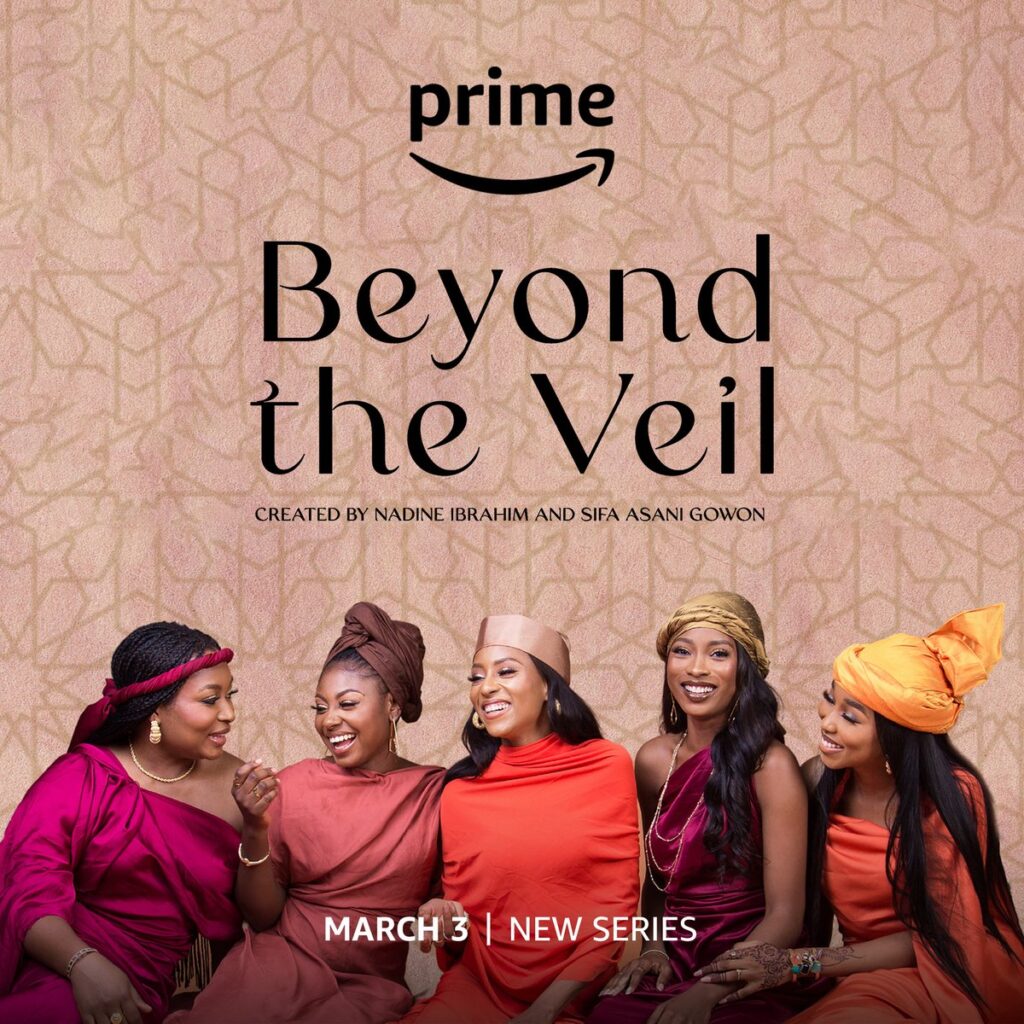 Media around Muslim women is fraught with agenda before stories, so many times the women feel like tools to push some sort of politics of a creator who clearly misunderstands the lived experiences of these women; an example is the stereotype of the woman losing her hijab as a sign of gaining freedom which many Muslim women have strongly rejected. Beyond The Veil, directed solely by Nadine Ibrahim (Marked), quickly establishes itself as not one of those stories. Following the lives of five northern women—Na'ima, Badriya aka Baddie, Zainab aka Zizi, Hanifa and (sometimes) Surrayah—it shows you the ways they navigate their relationships, careers, friendships and culture along six episodes. 
The first episode quickly defines these characters: a tough, focused Zizi (played satisfactorily by Ame Aiyejina), a social media-obsessed Baddie (Norah Ego), a career-oriented and somewhat culture-shifting Na'ima (Jemima Osunde), a family-oriented Hanifa (Maryam Booth) who is longing for more, and a divorced Surrayah (Habiba Tanko) who you will wish was explored more. As the pilot episode progresses, it stumbles a little, laying on its themes a little bit too thick and carrying stiff acting performances that do not propel the struggles of these women that you're supposed to feel. But by the fourth episode, these themes take a backseat and you're allowed to enjoy these characters fully guided by good enough writing but still with some below-average acting choices.  
Almost everyone in Beyond The Veil shares a connection to each other: Baddie, Hanifa and Na'ima are friends; Surrayah is Baddie's older sister and also works for Na'ima; Zizi is the security aide attached to Na'ima's mother, a government minister, and her love interest is her boss' son. These closely knit connections make for a smart narrative choice that allows the characters to be in the same place regularly without feeling contrived. A wedding scene at the end comes to mind because it makes sense why all of them would be present as different threads connect them to the bride; their heated conversation during the event highlights the ill feeling that has festered within them, but this time—unlike many times when women gather in films—it is not solely tied to the men in their lives but rather focused on their journey to find some form of purpose, misguided or not.
---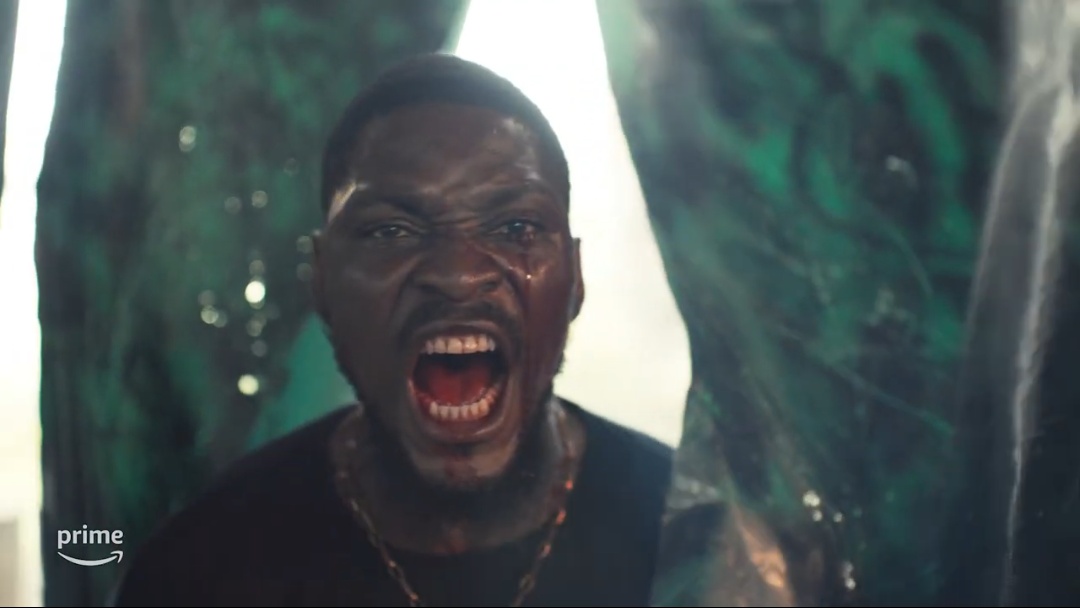 Movie Review: Jade Osiberu's 'Gangs of Lagos' is a Timely Allegory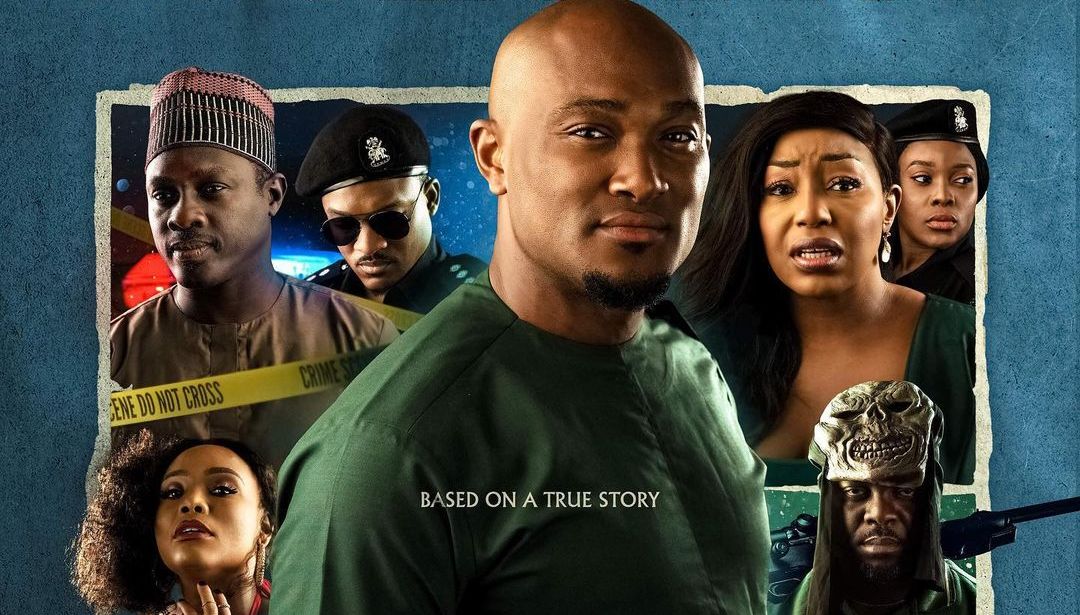 'The Trade' Review: Blossom Chukwujekwu-led Timely Story Gets Required Attention and Care
---
As the series unfolds you find out that many of the struggles of these women involve them in situations very peculiar to women, there is no lazy reversal of roles, but a well-crafted narrative of women you've never really seen fully in Nollywood. By the end of the first episode, you have an idea where most of their stories will go but the journey there makes for a good show. A lot of concepts that exist in theory are given realities: the unpaid labour of a housewife is given a face, an emotional core and aspirations in Hanifa; we watch her husband financially manipulate her till a disappointing culmination in a redemption that he doesn't deserve. We see the contrast between Hanifa and Baddie, the former is trapped in a marriage but still has a strong sense of self and hopes, while Baddie who has more freedom is unable to define what she really wants outside a rushed relationship. 
The explorations are interesting but sometimes unsatisfactory. Baddie's constant wavering and unsurety of self is given no root, Na'ima's struggle with mental illness is very generic, we don't know what exactly she struggles with and the pills she pops seem just for dramatic effect; maybe the most frustrating of them is Surrayah, who is not really a main character but has a more interesting story with a spiritual angle. Despite this, you are still curious, because these stories are fresh and you want to know how these women resolve their conflicts.
One of the stronger parts of the show are the love interests of the women. There is a playful banter between Zizi and Kassim (Caleb Richards) as he woos her, always moving at her own pace in a refreshing dynamic of a woman in charge (even though toward the end, he riles her up and she comes to him) and Na'ima goes to Lagos and reconnects with Matthew who is enamored by her; for once the men are side characters in the women's stories. 
Beyond The Veil benefits from having one director for all episodes, which creates a sense of visual coherence. This also helps the audience settle into the story as it progresses, with fewer tonal shifts. However, some of the writing doesn't translate well into the performances, and some of the actors struggle to convey the complexity of their characters. Even the heated arguments seem too polished, missing the messiness of real life, and the banter among friends can at times feel awkward.
The show really shines, however, when it showcases the Hausa language and culture. Despite its flaws, the characters' stories feel genuine and their journeys are gripping. Some of the one-liners, such as Na'ima's mother's line about sons, "The almighty knew that we wouldn't fully enjoy our husbands so he blessed us with sons," are particularly memorable, helping to give context to characters without too much exposition. While the season's dramatic climax may feel somewhat rushed and unearned, it still leaves viewers eager to see what's next for these resilient women, as their new dilemmas promise to be just as compelling.
Beyond the Veil is available to stream on Prime Video.
Join the conversation in the comments section or on Twitter.
Sign Up: Keep track of upcoming films and TV shows on your Google calendar
Side Musings
Baddie was so unserious when she was berating her father for taking a second wife. Sis, you are also becoming a second wife, let the man also enjoy nau?
Every scene set at a restaurant or involving food, the characters were just playing with the food. Doesn't anyone on this show really eat? 
I love when two hot people are together, case in point: Matthew and Na'ima. 
What kind of art exactly was Hanifa good at? Today, she's doing what looks like architecture, tomorrow she's doing fine art. Anyway, I stan please.