With Choke, Sozo Films make their theatrical debut with a psychodrama inspired by a novel of similar title, "Choked". Kosiso (Chimezie Imo) is a sickle cell patient who has been given a rare chance to have another go at life in a healthier state by the means of a bone marrow transplant, but his hope is dashed when his parents are convinced by a zealous reverend father (Kanayo O. Kanayo) to invest the funds meant for the procedure in a supposedly miraculous holy water. As his chances at love are also snuffed out due to his parents' act, Kosiso goes on a gruesome revenge mission going after everyone he holds responsible for his situation.
---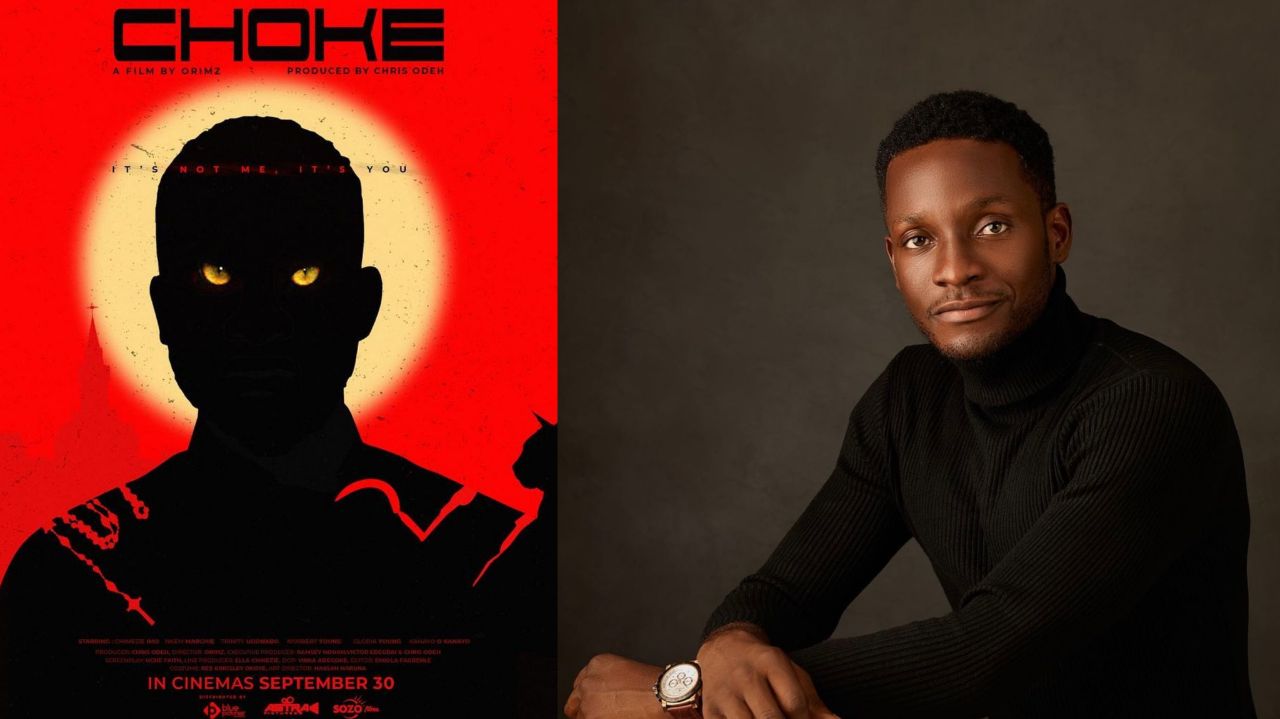 Chimezie Imo Discusses His Acting Roots, Importance of Critics and Recent Roles in Gritty 'Afrocity' and "Challenging" 'Choke'
---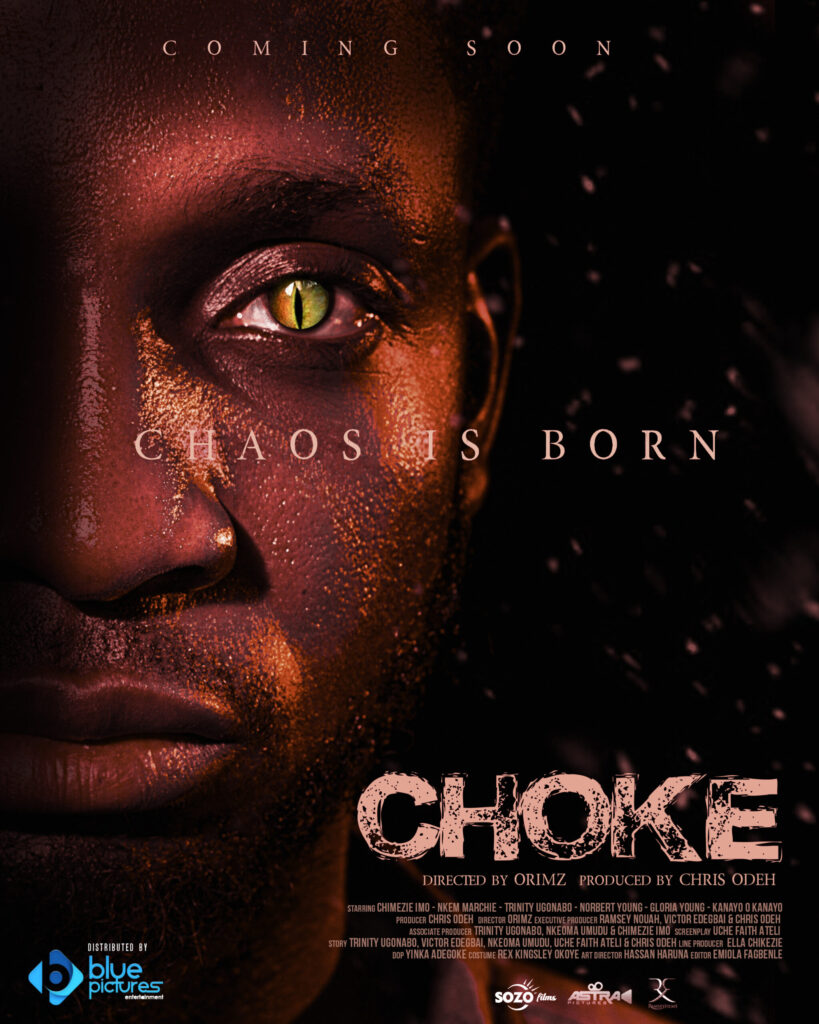 Directed by Orimz, the themes of Choke are evident from the beginning of the film- suicide, addiction, death, the pains of sickness and the evils of religious zealotry. The director has complete control on the plot and all its details till the end. Choke is slow paced and seems to take things one at a time as it addresses the issues posed in the film and evoking emotions and thrills as the film goes on. The main issues that besiege the plot of Choke are sickle cell anemia, one of the ways in which it affects sufferers, how it affects their daily lives, their relationships with friends, family members and the lengths the suffering could push them to.
"The worst crimes are the ones you do in the name of God," says Kosiso. Choke can also be considered as a religious satire as it also addresses religious zealotry, how it is perpetrated by principals of religions on their unsuspecting followers. It shows the greed of such principals and how much they would take advantage of people who put them on a pedestal thereby becoming one of the principalities they fervently warn their followers about.
As much as Choke addresses these issues, it does not fully explore the layers of the plot of the film. Sometimes making a point seems to take precedence over plausible occurrence because it's hard to imagine Kosiso as opinionated and irreligious as he is allowing his parents to agree to buy a tiny bottle of holy water instead of using it to fund his potentially life saving procedure. Sometimes the story dynamics do not work out as some details of the plot are left to blow away in the wind which results in some scenes being unnecessary like the scene where he seems to be the kids' favorite at an ice-cream parlor.
---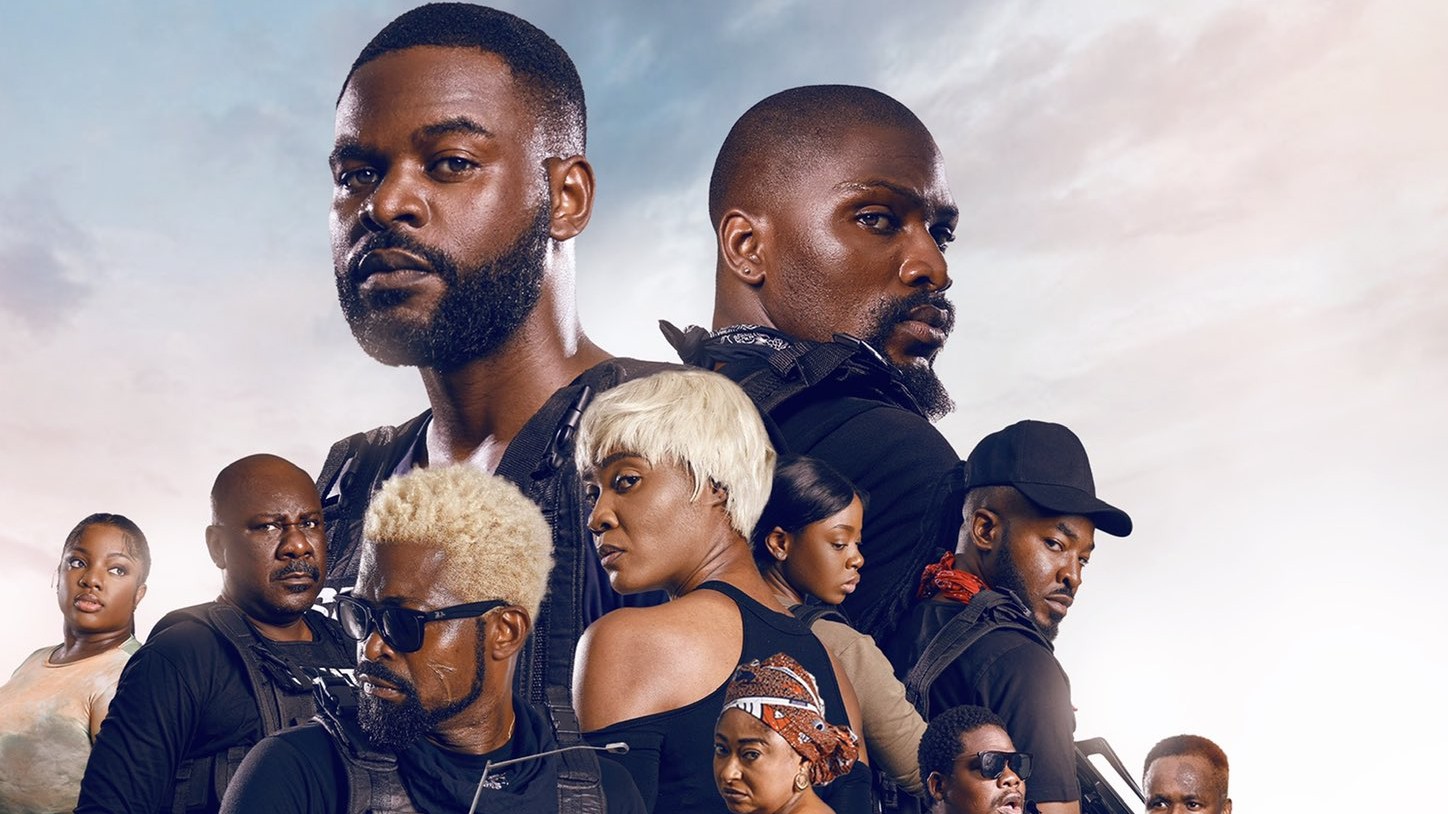 'Brotherhood' Review: Falz and Tobi Bakre Lead Ambitious Crime Thriller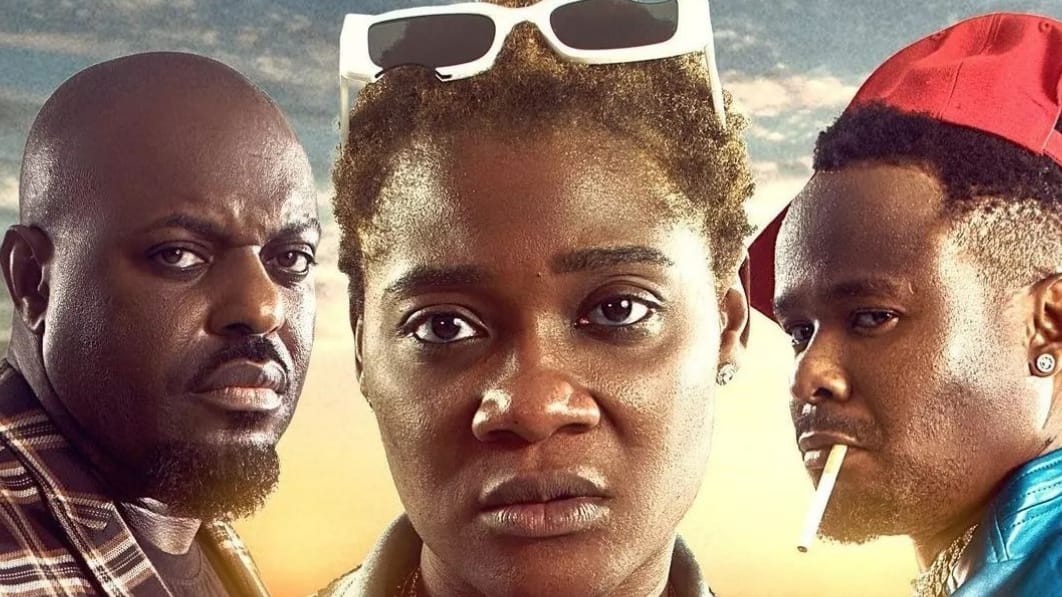 'Passport' Review: Questionable Gaps Halt Mercy Johnson's Enjoyable Performance
---
The message in Choke is passed more through the symbolic actions of the characters than dialogue. Although the lines are sometimes too simplistic and do not grasp the enormity of the situations, the simple language helps to pass across the message better. In Choke there is a heavy use of symbolism to reinforce the themes and mood of the film. In an obvious reference to his health condition, Kosiso uses a sickle to carry out his crimes instead of the usual knife. His cat which is named after his girlfriend and how much he is attached to it depicts the nature of his romantic relationship and when the cat runs off, it is akin to him losing his relationship which marks the turning point for him in the film. The score of the film at times sounds jarring and seems to be used to keep viewers attentive rather than to set the mood.
Chimezie Imo (Blood Covenant) gives a stellar performance in Choke, he totally embodies his character and it wouldn't be surprising if he had employed some level of method acting to execute this role. He is well supported by the other members of the cast as they all put in good showings. While it might be strange at first to see Kanayo O. Kanayo (Living in Bondage) playing the role of a priest, he pulls it off so well as he becomes the villain we've always known which is relaxing in a funny way.
Choke presents a different form of tragedy than we are used to and provides another perspective on common societal issues. A good debut from Sozo Films, hopefully it is not just first timer's luck.
Rating: 7.5/10
Share your thoughts in the comments section or on our social media accounts.
Sign Up: Keep track of upcoming films and TV shows on your Google calendar.
Side Musings
What's this picture quality?
10 million naira holy water?!!
Bad child.
Peep the Omah Lay resemblance.
Rich people problems.
So much pain.
blood.
Choke is showing in cinemas.