Chimezie Imo, who has grown to become a well-known face in Nollywood, juggled school and late-night travelling to pursue acting, a dream that started off as a substitute in a church play.
Popularly known for his role in MTV Shuga, Chimezie doubles as an actor and a model, with works in Kasala, Nimbe, Kasanova, The Blood Covenant, Afrocity, as well as the much anticipated September release of psychological thriller Choke.
The actor will also star in Biodun Stephen-directed Sista and prime video's 2023 release Breath of Life.
In an exclusive interview with What Kept Me Up, Chimezie Imo details his journey into acting and early challenges, breaks down his understanding of critics in the industry and discusses his most recent works.
---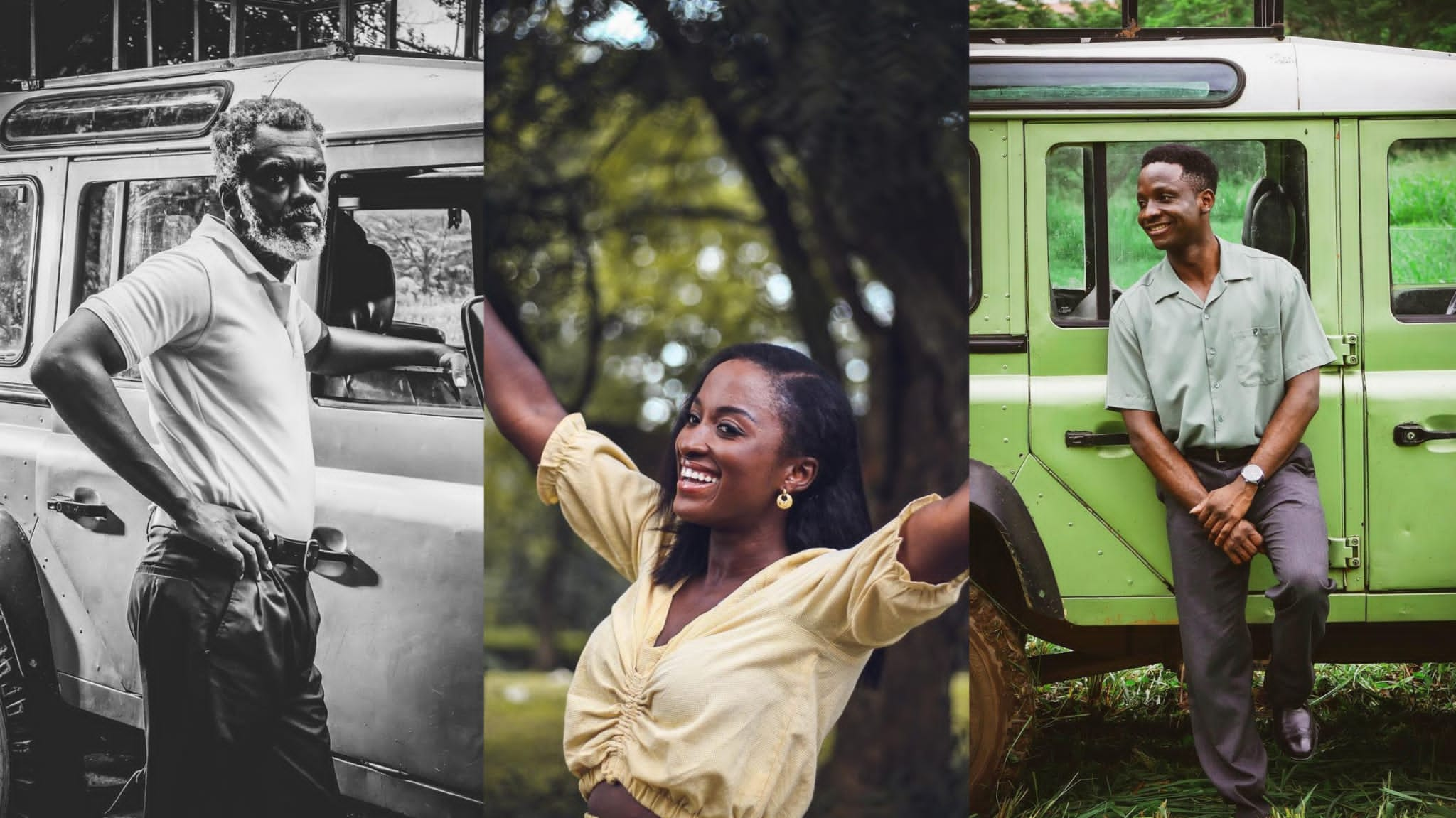 Everything We Know About 'Breath of Life', Prime Video's First Commissioned Nigerian Film
---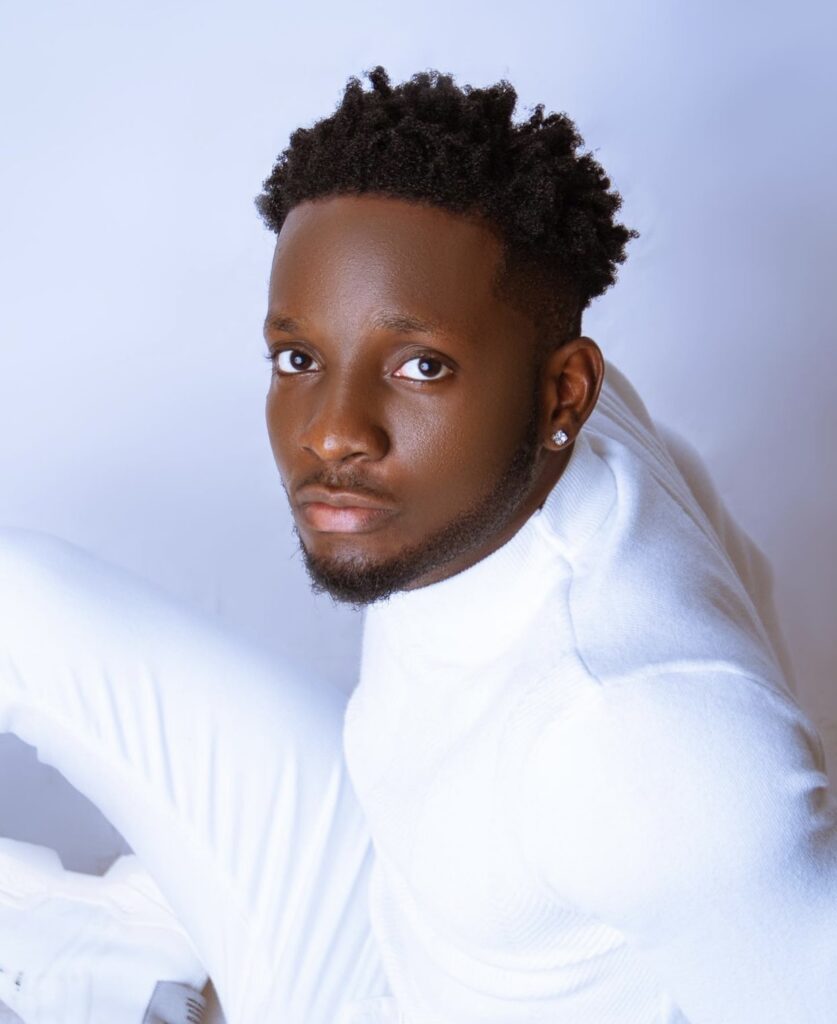 This interview took place in July and has been edited for clarity.
What sparked your journey into acting?
This began years ago as I had to fill in for a cast member during a church drama. Going on stage without rehearsal, and seeing people weep in the congregation, I realised this was what I wanted to do for the rest of my life.
What has been the most challenging character to wear and how did you handle it?
As a big fan of good challenges, I have been blessed with handling them well in my years of acting. But so far, the most challenging role would be Kosi in Choke because I had to lose some weight, learn how to ride a scooter and live with a cat. Also, we had to shoot for 10-12 days in not the best condition, which makes it my biggest challenge yet and I handled it by the grace of God quite well.
What did you make of the Afrocity script when you were first contacted?
I went through an audition process and I had always wanted to work with Mr. Daniel Oriahi, one of my favourite directors in Nollywood. Also, the grittiness of the script attracted me to it and Voke's silliness made it exciting to play him while not judging him at the same time.
Do you agree that films should do more than just entertain the viewers but also enlighten them and would you say Afrocity's story does a lot more than entertain its viewers?
Different films do different things for different purposes. Some enlighten, some educate, some entertain, some scare, some make you want to fall in love, it's just a whole bunch of stuff that a film can do. So, a film must not educate and entertain at the same time, that's why we have different genres of films. I think Afrocity does not only entertain, but it also educates you as you watch because it's the story of a boy who constantly makes all the wrong decisions, which has its own element of entertainment and education and that's one thing I love about it as well.
Have you ever read a negative critique of your performance and how did you react to it? How do you feel generally about critics in the industry?
I haven't necessarily read bad criticism of my performance and acting yet but there probably might be some online which I haven't seen since I don't really visit film critic pages. But every job I do I try to get some filmmaker friends and colleagues of mine to give me feedbacks which I love and work on in order to get better. I don't know it all, so I get trusted friends who would be honest with me to share their feedback about my performance, how it could have been better and what they think.
Film critics are professionally meant to review movies and they are quite important if you ask me. Sometimes as filmmakers we are surrounded by yes men who tell us our movies are great, at the same time we need someone outside our circle to give us their opinion, which doesn't necessarily have to be right or correct. But sometimes you just need the opinion of one or two critics to solidify what you think about your film, where you can do better and how you can be a better filmmaker. So, yes they are quite important and I'm not talking about the paid critics, I'm talking about professional film critics.
---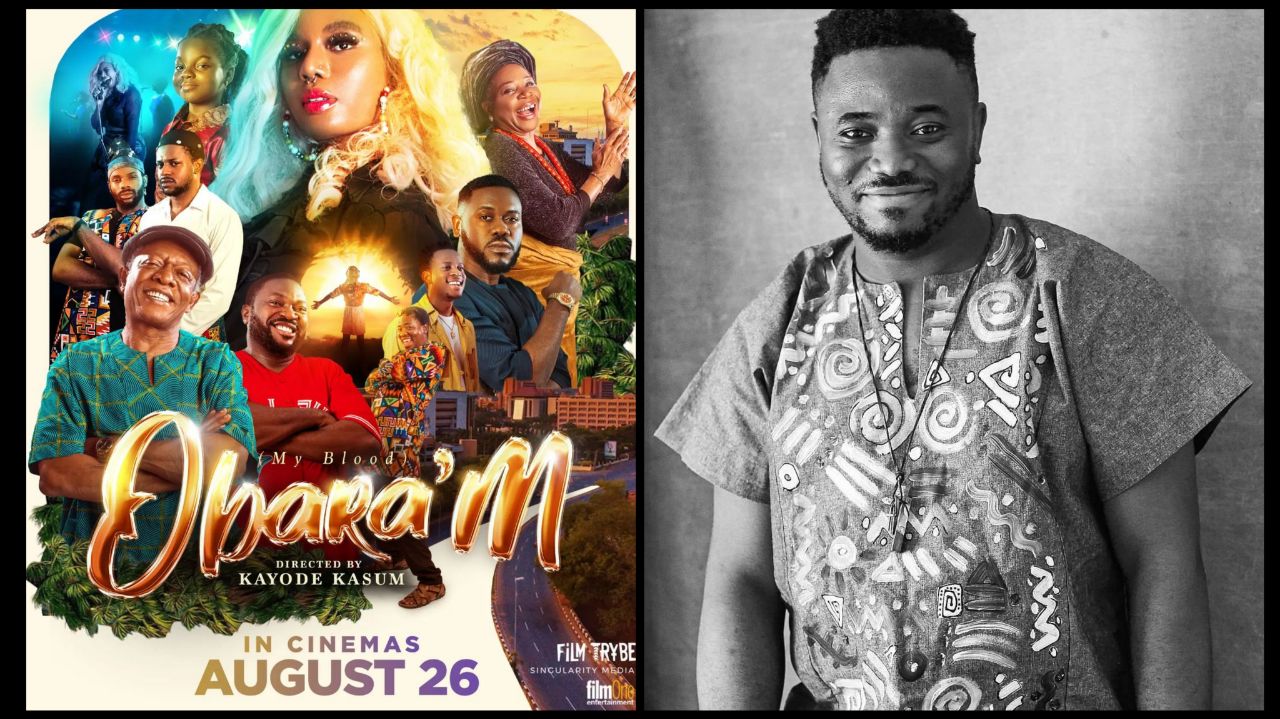 Kayode Kasum: "Obara'M Exists Because I Wanted To Make The Kind Of Film That My Grandmother Would Love To Watch"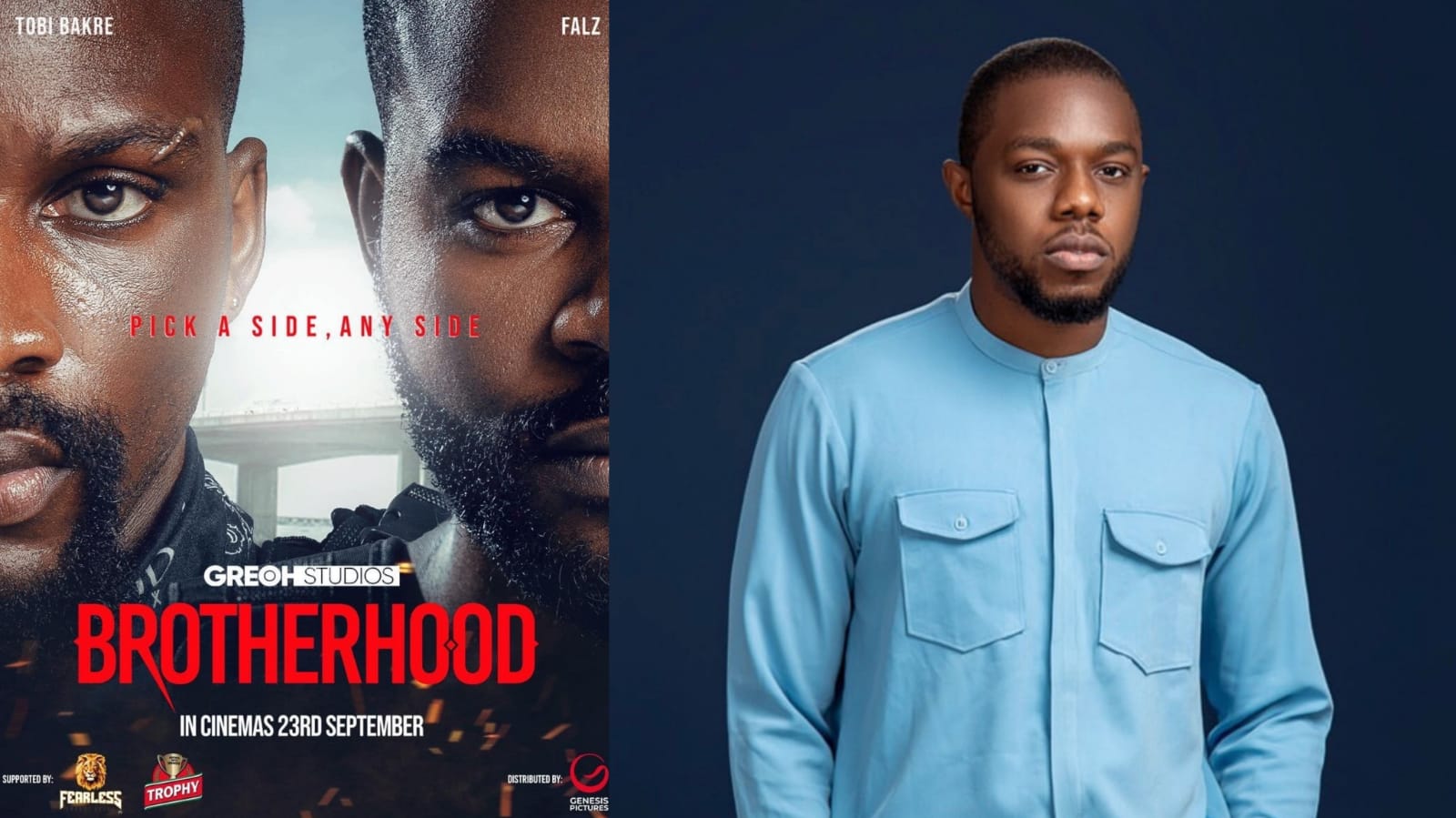 6 Questions with Abdul Tijani-Ahmed: Co-writing 'Brotherhood', Importance of Set Visits and Writing Without Restraints for a Blockbuster
---
Recently the industry has had an increase in movies that explore other genres that might be termed "darker" or stories that fall outside mainstream Nollywood, what would you say makes Choke story different? What should viewers expect?
Yes, there has been an increase in the exploring of more genres of movies in Nollywood and I'm very excited that we are getting out of the usual genres these days and Choke stands out in that regard because it's a psychological thriller. Also, Choke stands out because of its story and the issues that it touches on mental health, sickle cell, family, and love. Although dark, these elements make Choke exciting, which is why everyone who would like to experience something different should see Choke.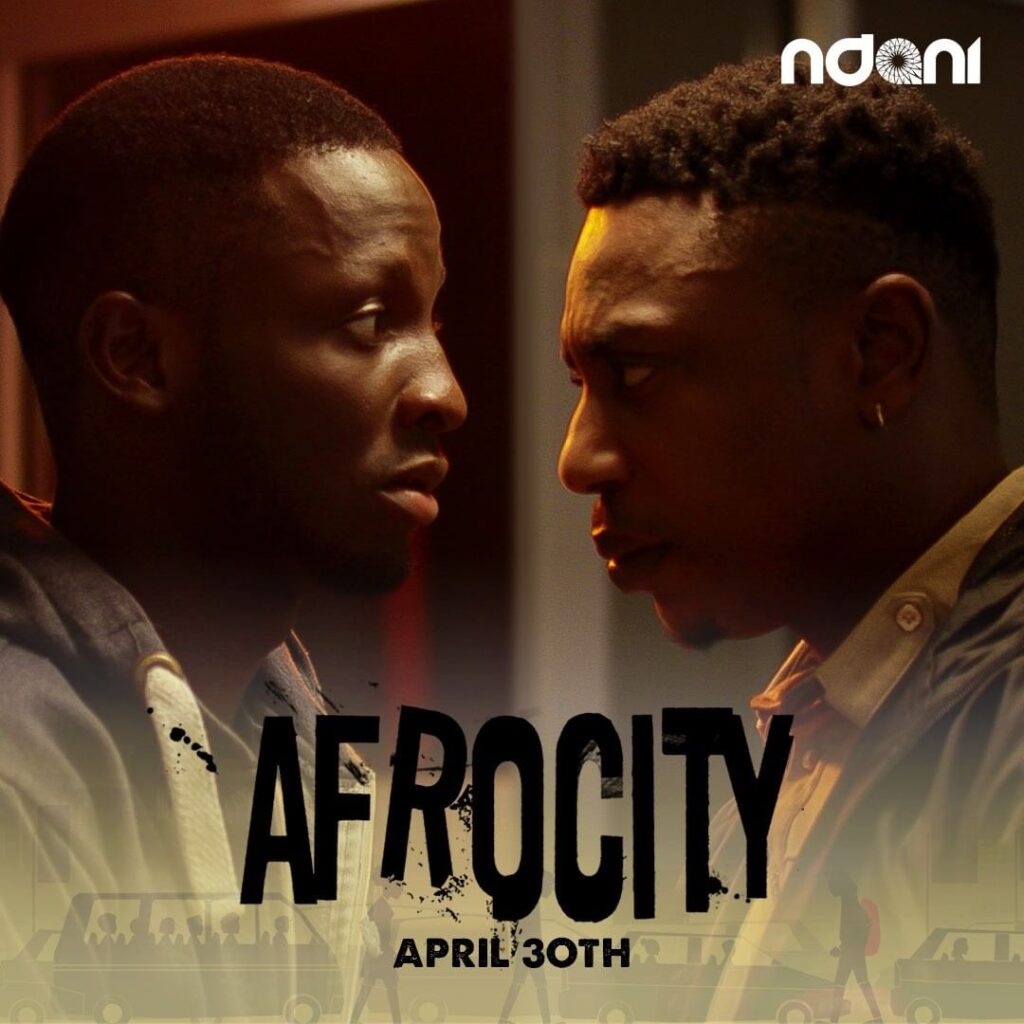 In Afrocity season 2, Voke seemed a bit confused about his love life (Ronke and Nneka) Do you think his reactions and actions to that situation were right and realistic and if not what would you have done if placed in that situation?
Voke has always been known to make wrong decisions and it gets worse in season 2 of Afrocity when his brother who has travelled abroad is no more in the picture and there is no one to guide him and correct him. Even though he is hot-headed you know he has to make career and relationship decisions on his own, which mostly turned out bad. He is like a typical youth today so I can't say if what he did is bad or what he did is wrong. He is just a young man following his heart and he has a good heart. But personally, I can't say what I would do because he is just a character.
He got caught up in a love triangle with an ex and future lover and sometimes we get caught up in such a situation. I can't tell you if he handled it properly but I think the young man did his best. I don't want to give out too many spoilers for those who haven't seen the show.
For someone who didn't start off at the very top in the film industry and has since progressed up gradually, do you feel Voke's reaction to Tunde earning more than he knew off the music was valid or just a naive cry?
I think Voke's reaction to Tunde ripping him off is valid. We don't want to know or be aware that we are being ripped off as human beings in our various places of work. When you know your talent is bringing money and you don't even have a house or a car that you can boast of, but someone is out there claiming to have invested in you. That is why I tell artistes or actors to read their contracts so they can know what they are getting into. There was a lack of proper structure and contract for the artiste, which Voke lacked. That's why he cried out for help when his eyes were opened by Kingsley that he was being ripped off.
What was the biggest challenge you faced when you started the journey into acting?
There were tons of it and it almost never ends. Even right now there are still challenges that we all face as an actor, but one that stood out for me at that time was the fact that I schooled in Bauchi State and most of the acting gigs were happening in Lagos. So traveling by night bus from Bauchi to Lagos for auditions constantly for projects was one of the biggest challenges. Being in school at that time, my academic was at stake, even my life was at stake because of the insecurity issue at that time, all of which posed the biggest challenge. Eventually, I graduated with a good result and my acting career actually kicked off as well. So you can actually have it all if you set your mind to it.
What's currently keeping you up? Any movies, TV shows and/or books you can recommend?
In my spare time, I like to be indoors watching a movie or reading books. Right now I just finished the entire Ozark. It's a great show. I love comedy as well. The Office is one hell of a funny show and I'm on a book called The Alchemist but I have not been able to finish it because I'm currently working on a project at the moment. But this show and book have just been keeping me up.
Also, many other Nigerian movies coming to Netflix, I try to see them if I didn't get to see them during their cinema run. We are all waiting for The Woman King and Black Panther 2, you know we are rooting for those ones too.
Choke premieres on September 30 in cinemas.