Another high-class optics, Lagos-set story fuelled by greed, bad decisions and money rituals. Four friends Osiano (Shawn Faqua), Jite (Uzor Arukwe), Eddie (Tobi Bakre), and Obi (Alex Ekubo) make a covenant in secondary school to never leave themselves. After school, Obi drifts away from the group and suddenly becomes rich while the rest of the group continues to struggle on different levels. The trio's fortunes are flipped after they survive being murdered for money rituals by their long-lost friend (Obi) and the covenant of the ritual is fortuitously transferred to them. But their lives are turned upside down as they are unable to tame their greed and are drawn deeper into a world of the occult and ritualists, in a story co-written by Naz Onuzo (Superstar) and Chiemeka Osuagwu and directed by Fiyin Gambo (The Wait).
---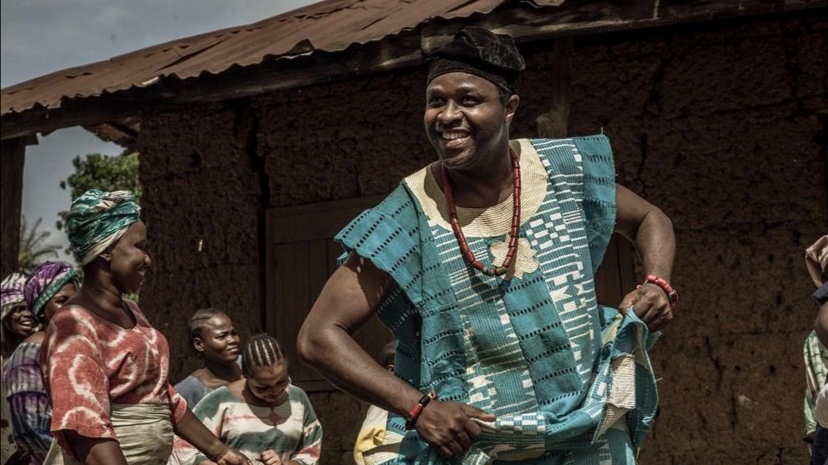 'King of Thieves' Review: Femi Adebayo's Ageshinkole Steals Hearts in Cinemas
---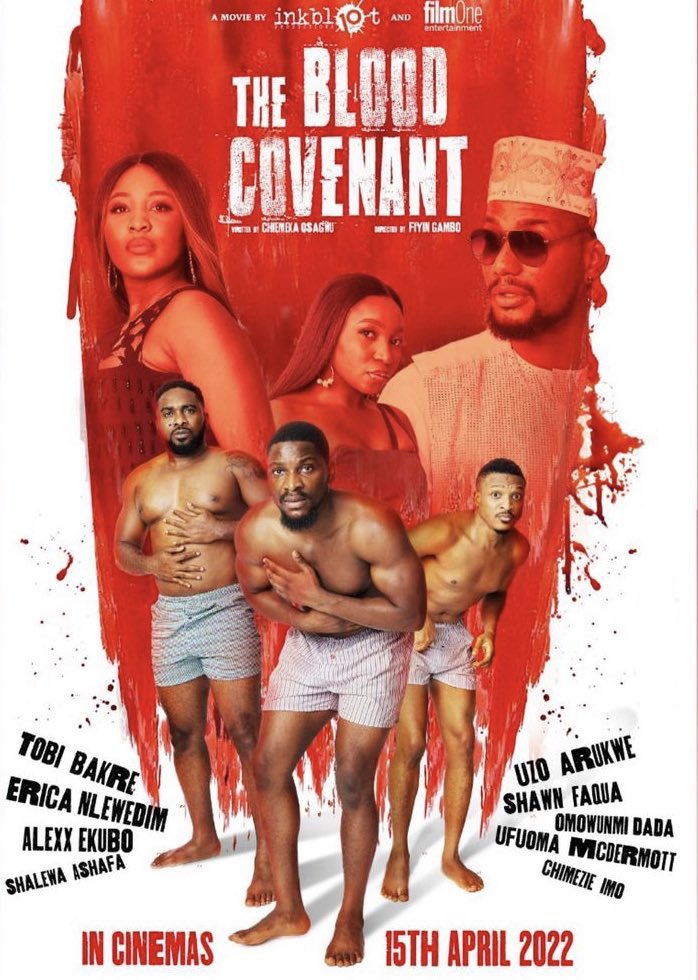 For a movie whose subgenre can be considered to be a comfort zone of the Nigerian film industry, The Blood Covenant is a story that should have found success more easily. With enough existing material from previous films in the same subgenre like numerous Yoruba films and Kanayo O. Kanayo money ritual films to work with, the script really should have been better. Little attention is paid to details; ridiculous figures of money thrown about in the dialogue make it feel like listening to beer parlour talk. The Blood Covenant lacks originality and this reduces the profundity of the story. Insufficient exploration of the characters makes character development impossible, especially the female characters, they could as well have been props; the role and motivation of the Police inspector in the film remains unclear till the end, resulting in a failed attempt to fit in too many elements into a story that could have been executed with simplicity.
---
'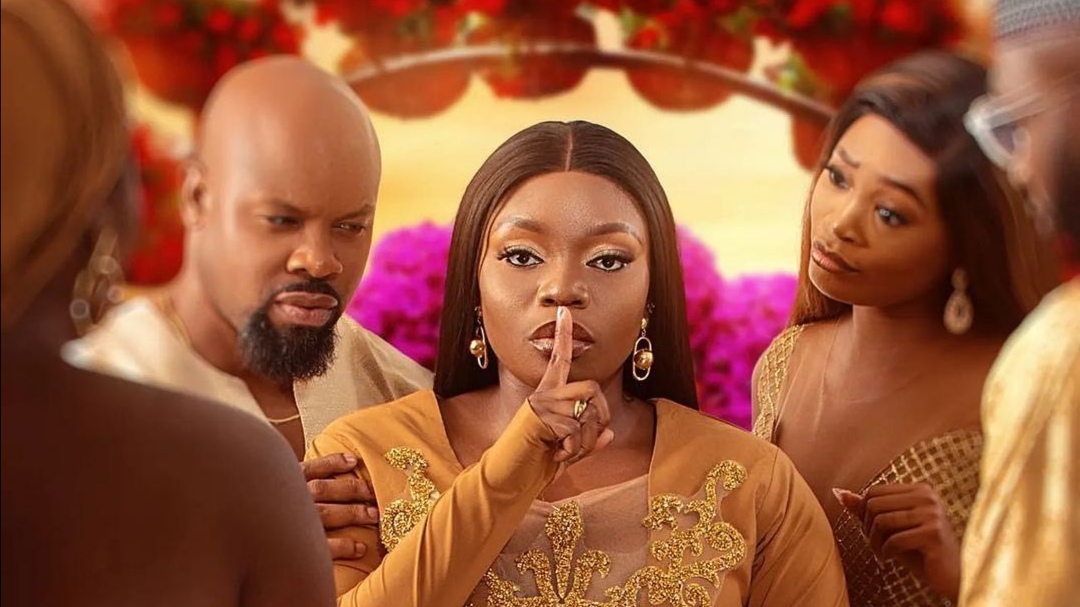 A Simple Lie' Review: An Admirable Addition to the Biodun Stephen-Shutterspeed Library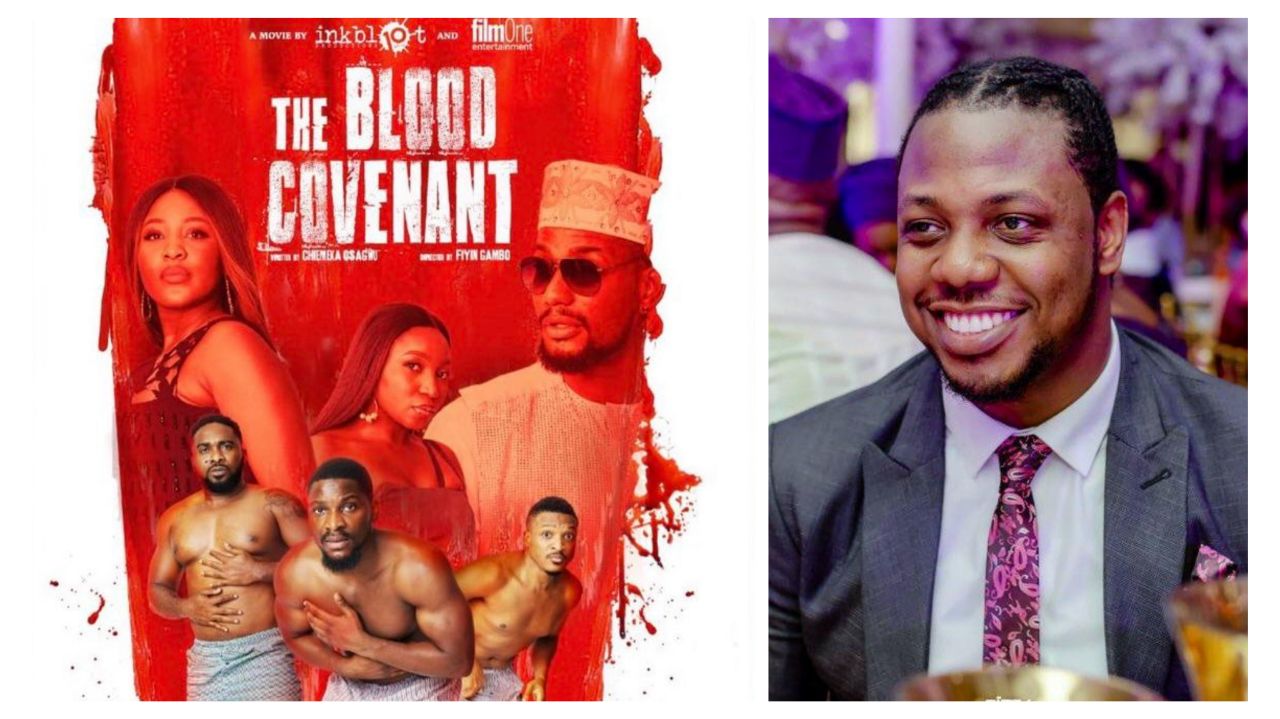 'The Blood Covenant' Co-writer Chiemeka Osuagwu on the Film's Inspiration, His Television Experience and Screenwriting in Nollywood
---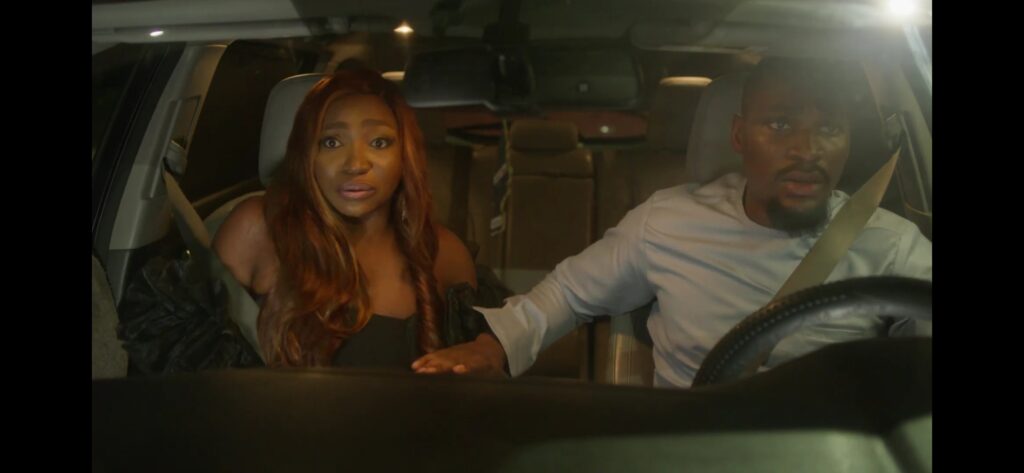 Furthermore, The Blood Covenant is failed by its cinematography as it fails to aid the storytelling, many frames look disconnected, which could also be faulted as an editing problem, although the montage showing their change in fortune is very well executed. Barring standard performances by Uzor Arukwe (Chief Daddy 2) and Tobi Bakre (Sugar Rush), the rest of the cast put up unconvincing and underwhelming performances, even Olaiya Igwe's role as a spiritual medium is played blandly and lacks any mysticism that should have come with the role, same as Shawn Faqua's impression of a drug addict which is below par and his chosen mannerism reminds one of Tourette syndrome rather than drug dependence.
Essentially, The Blood Covenant lacks the artistic influence of a director that ties all of the film's departments together under one cohesive vision. The final onscreen work is disjointed and unrealistic, the most important scene, the plot-defining scene doesn't hold enough significance and is marked with a poorly delivered line, "the covenant has been transferred". Several scenes seem to have been hurriedly shot, making it painfully funny to watch, particularly a flashback scene where Jite (Uzor Arukwe) kisses his assistant in a scene that ends up quite disorderly. Although The Blood Covenant attempts to address a pressing social issue (money rituals), it does so unconvincingly and fails to bring any thrill.
Rating: 4.5/10
Share your thoughts in the comments section or on our social media accounts.
Keep track of upcoming films and TV shows with Google calendar.
Side Musings
One day Nollywood will shoot good club scenes?‍♂️
Why would the police risk more innocent lives to catch a serial killer?
Is the Nigerian Police force good or bad? Quite an inconsistent portrayal.
The Blood Covenant is currently in cinemas and will be available on Amazon Prime Video later this year.