Last year, Femi Adebayo made a splash with the release of King of Thieves. The ripples of that theatrical success do not look to be fading soon. Since then, we have had Anikulapo, Elesin Oba, Orisa, and now Jagun Jagun (by the same team that made King of Thieves). The surprise trailer for the film created quite a buzz in July, with the biggest conversations around the amount of money that must have gone into the production of the project. Truly, this epic, starring several notable Yoruba actors, has been executed on a scale rarely seen on our screens.
---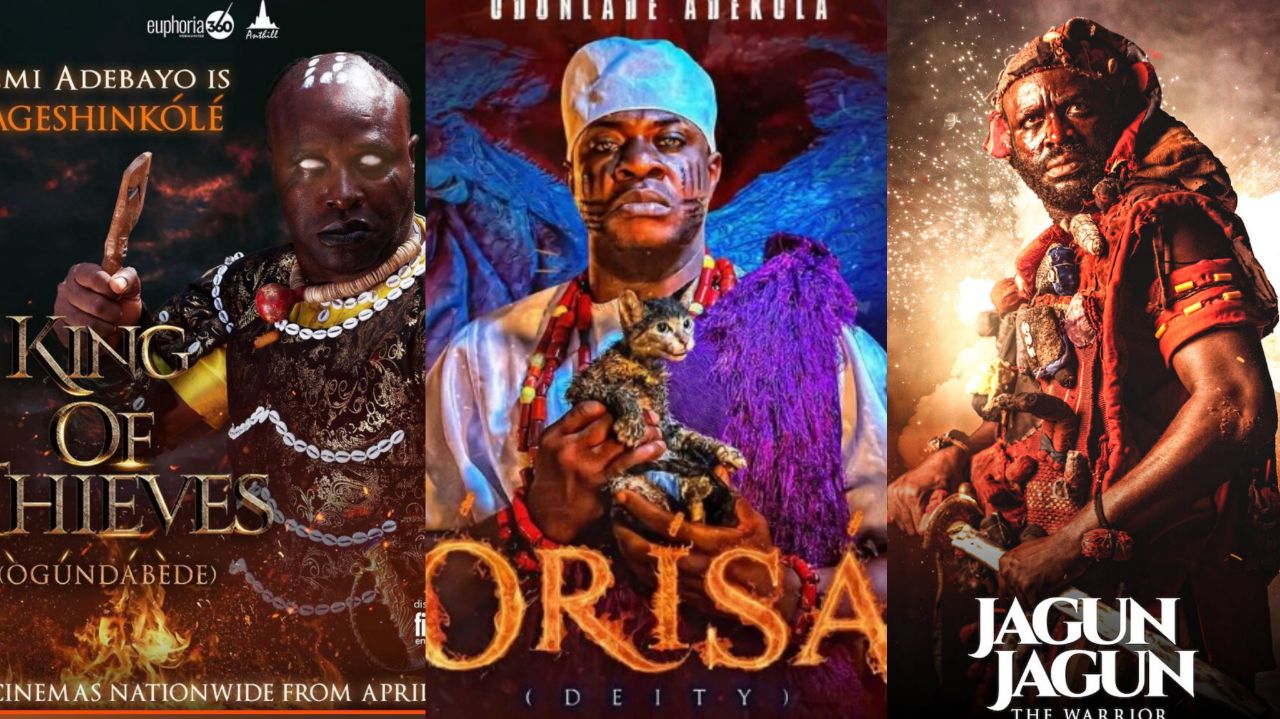 'Jagun Jagun (The Warrior)' and Yoruba Nollywood's Existential Crisis
---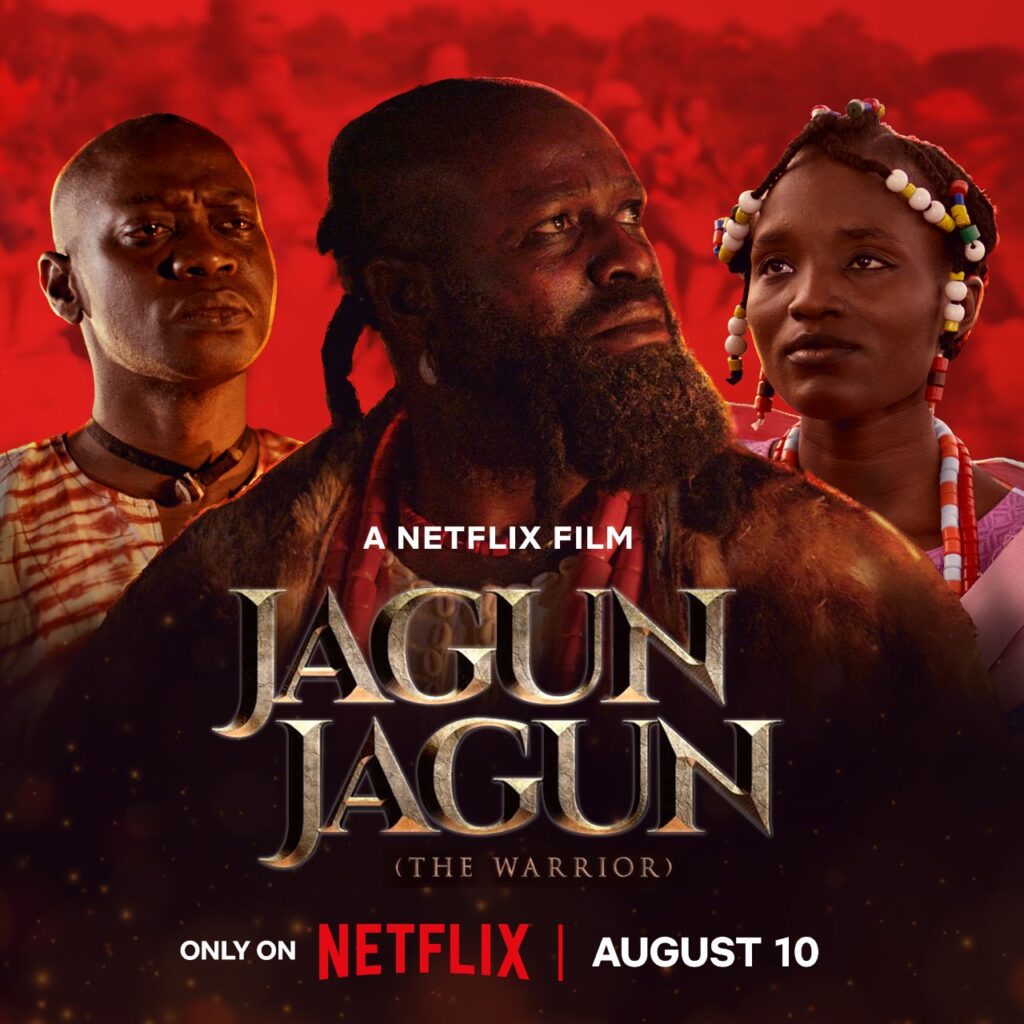 Jagun Jagun tells the story of a warlord, Ogunjimi (Femi Adebayo), who has made a name for himself and a living from warmongering. Feared and respected in all the surrounding kingdoms, if you want to stand a chance of victory in any conflict, ensure Ogunjimi's sword is fighting on your side, or at the very least not against you. Ogunjimi has a warrior academy, and being such a successful and experienced warrior, the school does not lack students. Any warrior looking to be worth his salt must not mind pledging allegiance just to be known as a student of Ogunjimi.
In comes Gbotija (Lateef Adedimeji), a young upright man who, like a wood sprite, is able to communicate with and control all the woods in the forest but has yet to be a warrior. On a quest to avenge his father's killing and the sacking of his village, he decides to learn the art of war at Ogunjimi's academy. Gbotija quickly catches the eye not only with his fighting skills but also for his uprightness. His meteoric rise within the academy terrifies Ogunjimi, who sees him as a threat that must be quelled quickly.
Jagun Jagun begins in almost the same manner as the recent epics. At first, there is the apprehension that we might be bored with another paraphrased plot, but thankfully it develops into a story of perseverance entwined with a love story. Co-directed by Tope Adebayo and Adebayo Tijani, the film starts slowly despite the bombardment of high-energy scenes. After taking time to set the scene for the main conflict, a mere thirty minutes into the film, there's already a feeling of exhaustion. While the purpose of these very early scenes could be for exposition, to set the background of the plot, or to properly introduce characters, they only end up as a random sequence of events that creates loose ends and is terribly irrelevant. Anyone who manages to survive this early barrage of scenes will have their attention rescued when the plot eventually kicks off.
---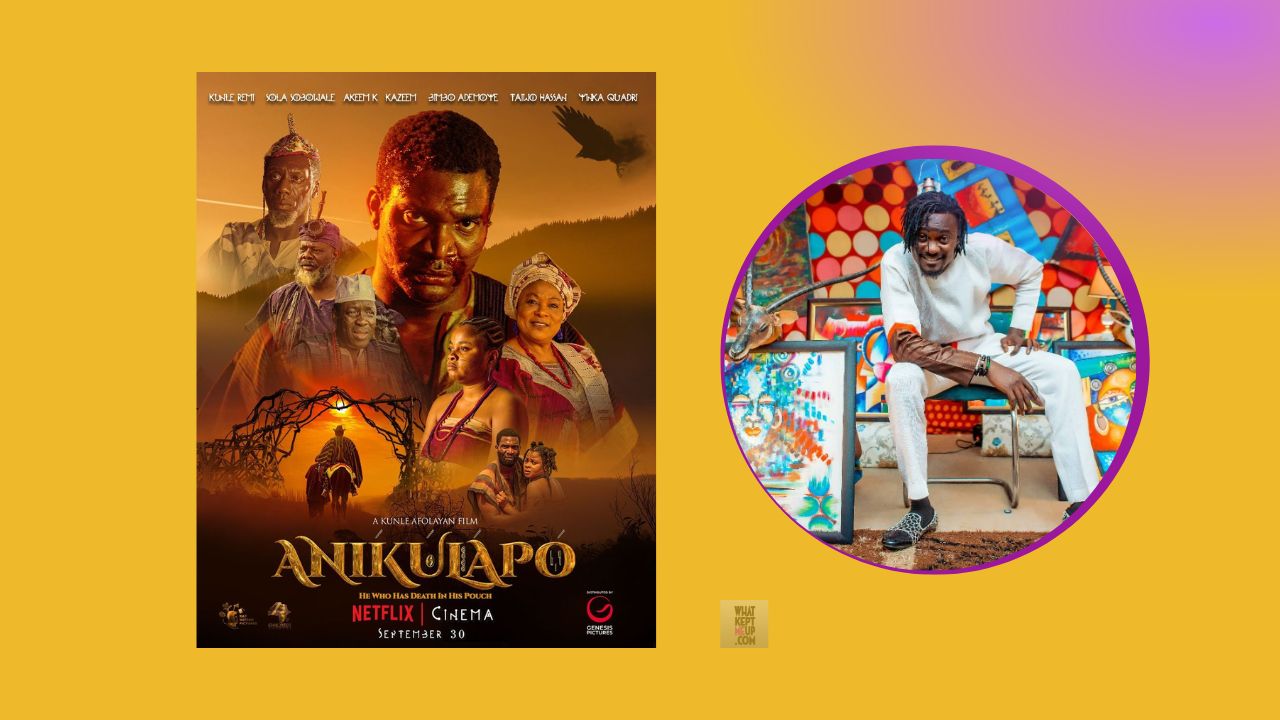 Meet Adewale Adeleke, the Art Director Behind 'Anikulapo' and 'King of Thieves'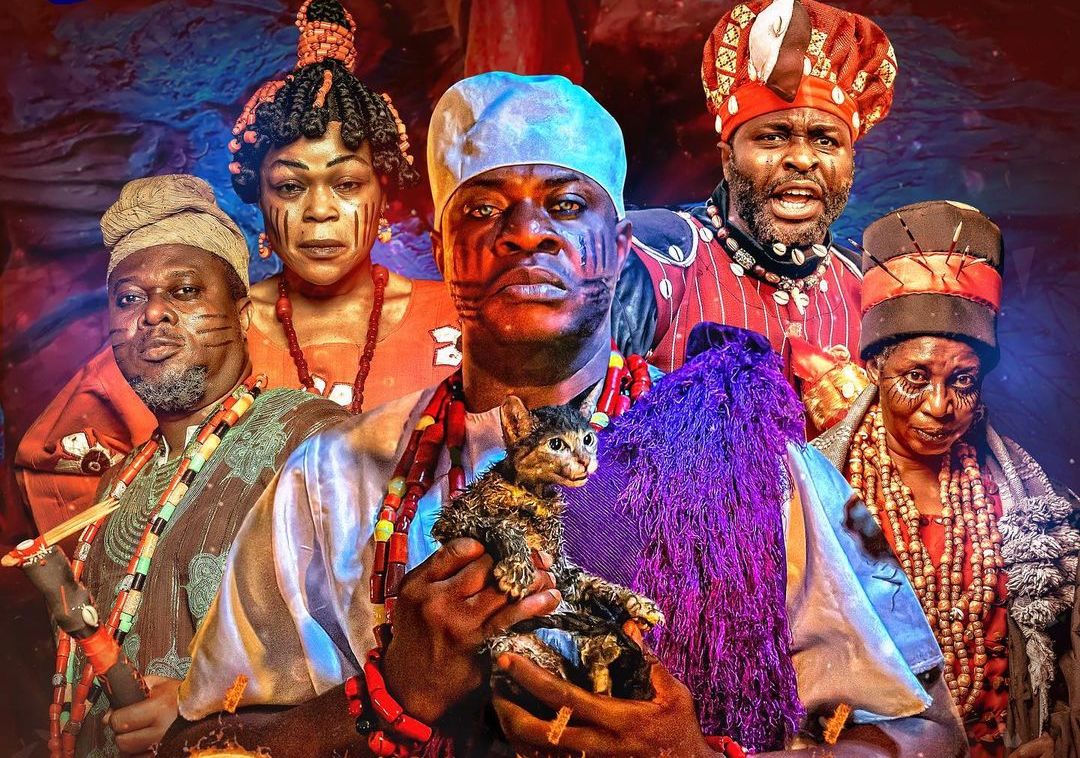 'Orisa' Review: Fiery Traditional Epic Feels Like a Thrilling Reproduction of a Familiar Cultural Display
---
The plot of Jagun Jagun resembles a hybrid of Sango's and Hercules's stories. Ogunjimi begins to feel threatened by his deputies, just like Sango, and seeks out ways to destroy them. Gbotija has to complete three herculean tasks to be promoted to a warrior of higher standing. As rich as this story could have been, there are several events that happen without a strong premise for their occurrence. The film portrays Ogunjimi as a sword for hire, but the dynamics of his relationship with the many kings shown are not clear, and his seeming personal investment in their conflicts is confusing. For example, he reacts to the dispute between Alarinka (Dele Odule) and his brother as if the brother has offended him personally. If he were only a mercenary, as the film describes him, that reaction would be out of place, unless the kings were his puppets through which he ruled these kingdoms.
The plot also purports that Gbotija's popularity has begun to sway the loyalty of Ogunjimi's students, but we do not see a sufficient depiction of this to back up the conflict. And is it not ironic that our hero, Gbotija, who is supposed to stand for all things just, does not hesitate to kill his mentor and commit genocide to gain his master's approval before turning around to give a self-serving speech on refusing to be tools of destruction, because a loved one gets affected.
A number of exciting elements are infused into executing the story, like the set design, which must have taken a chunk of the budget, as evidenced by the several elaborate structures that depict the period. The visual effects, handled by Niyi Akinmolayan's Anthill Studios, while not reaching a level of excellence, show great improvement from what we are used to seeing. Jagun Jagun also heavily employs montages and flashbacks to tell the story. Although some of it aids the exposition, several of them would have been better expressed in dialogue, especially with capable actors taking on the roles.
It is apparent that no chances were taken with the casting. Almost all of the roles (even the minor ones) are given to well-known faces. Femi Adebayo continues to enjoy his villain era, and it looks like he has played the same role in all of these films. Ibrahim 'Itele' Yekini gives arguably the most natural performance of the cast, commanding presence on the screen and interpreting his role brilliantly. Lateef Adedimeji's impressive performance becomes more appreciated with reports that he completed the shooting despite a broken leg. Other members of the cast, like Bukunmi Oluwasina and Fathia Balogun, carry their roles well, giving decent performances.
Jagun Jagun, despite being an interesting story, does not reach its potential due to raucous storytelling. It shows that, with the right support and deliberate attention to detail, we will be able to tell our stories without having to compromise the quality or the level of detail depicted.
Jagun Jagun premiered on August 10, 2023 on Netflix.
Share your thoughts in the comments section or join the conversation on Twitter.
Sign up: Keep track of upcoming films and TV shows with Google Calendar.
Side Musings
Why are they shouting and shooting so much? It causes too much incoherence.
The choreography could have been better; the actors all looked like they were waiting for their turns to move.
Agemo is giving Madara vibes.
I think it would have made for a better story if Kitan were truly their child; it would have been a complication that fueled the characters' motivations more.
More extras should have been added to the warriors.
Why are there so many kingdoms?
Who is that one throwing sword? ????
The academy looks like NYSC Camp ????
Does Ogunjimi have Tourette syndrome
A constant feature of these recent epics are the numerous resounding gunshots that are used to punctuate every scene, but what is not taken into account is the fact that the kind of guns being used in these films are not capable of repeated firing. They use Dane guns that would have required reloading after every shot and would only have fired for purpose, to save bullets, time, and stress of reloading, and also to be more devastating instead of shooting indiscriminately. It is far-fetched that a group of five Dane gun-wielding men are firing 20 successive shots. Also, the noise…