Jagun Jagun is an ambitious epic film. It opens with an expanse of visual power and a sense of invincibility. Pay attention to the chilling low-angle shot the film introduces Ogundiji (Femi Adebayo). Savour the badass slow-motion as he tosses innards away into a sacrificial pool. Be impressed by the scene he confronts Jigan (Odunlade Adekola) and declares his power. It is a scintillating sequence that sets the tone of the film. But it is not original.
---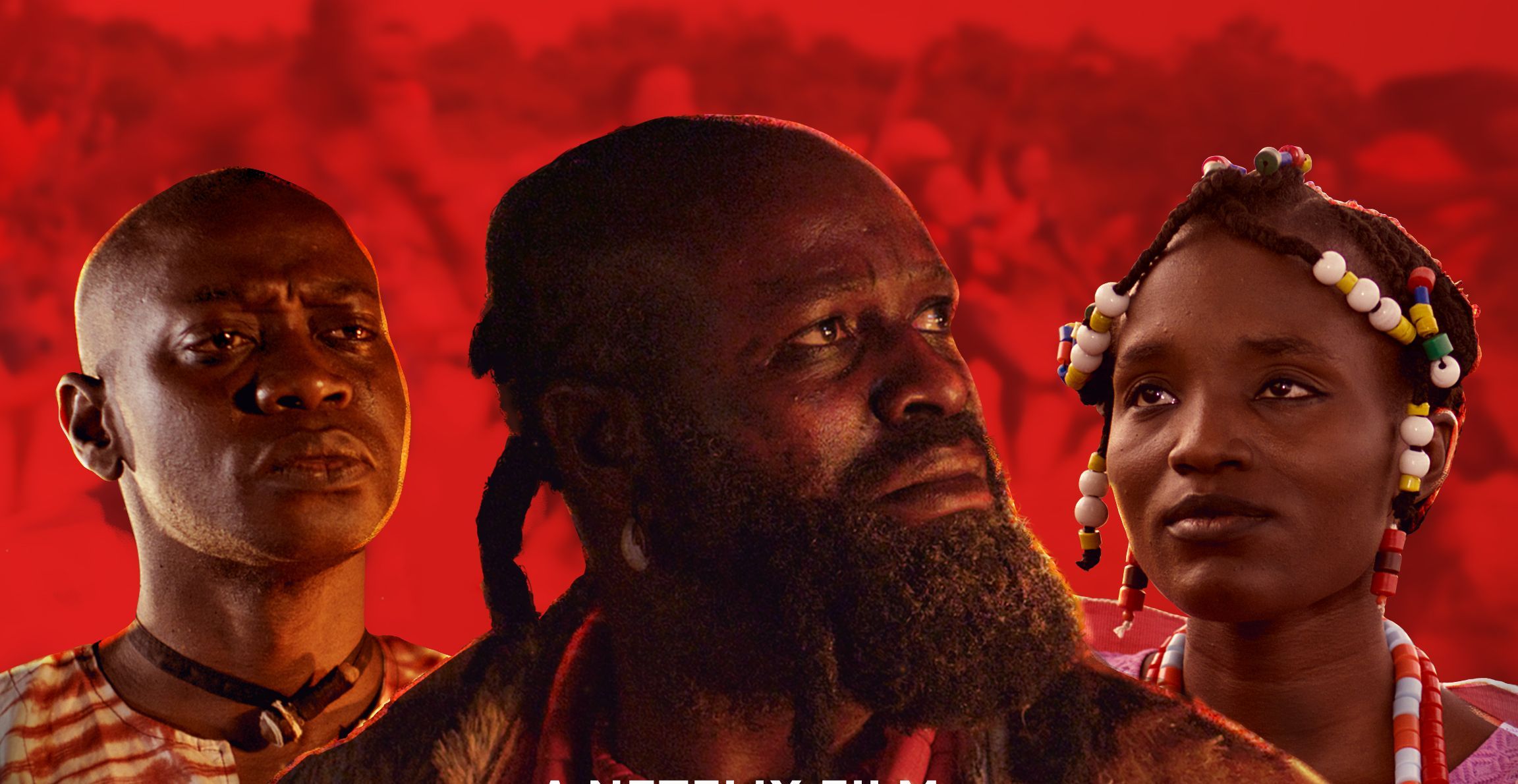 'Jagun Jagun (The Warrior)' Review: Lateef Adedimeji is Our Champion in Typical Yoruba Epic
---
Jagun Jagun's plot, cast, and crew are interchangeable with King of Thieves'. The plot of Femi Adebayo-produced King of Thieves is uncomfortably similar to Odunlade Adekola's Orisa. While Jagun Jagun falls outside that scope, it still features an all-powerful antagonist floundering in a bad plot. The actors from all three films are generously interchanged. All three films are throwbacks if you are willing to consider Musiliu Dasofunjo's Jogunomi and Lere Paimo's Ogbori Elemosho (1963).
To be fair, these epic films have pathways where they diverge, but they are usually minimal, whether through production quality or plot twists. They are all films about powerful men who go up against even more powerful adversaries terrorising innocent citizens in villages. Eventually, the adversaries are defeated in an expansive battle scene resulting in a standoff, usually after a scene of revelations and shoddy plot twists. Ogbori Elemosho itself takes inspiration from Hubert Ogunde's epic theatre performances. The problem is not where these films have all borrowed from but how unoriginally they have borrowed. Think about the epic Lalude, Dagunro, or Abija Wara Bi Ekun films from the early 2000s you can remember. How are they different from the contemporary trinity of Jagun Jagun, King of Thieves, and Orisa? How can we map originality in the Yoruba epic film? And if it presently doesn't exist, how can we invent originality? (It is important to note that these films are relatively successful films within the industry they function. But the desire is to attain lasting global success. For that to happen, the storytelling has to improve.)
The key difference between neo-Yoruba Nollywood epics and their predecessors has been technological advancements in special effects. Where Jagun Jagun and co can convincingly mimic fight sequences from Avengers, and Ogundiji (Femi Adebayo) can summon Dr. Strange's magic rings, the older films could not. But despite CGI advancements, we are stuck in a storytelling loop, and acting quality has stagnated—cue in Femi Adebayo's boring head tilt throughout Jagun Jagun and the actors' desperation to outshout one another.
---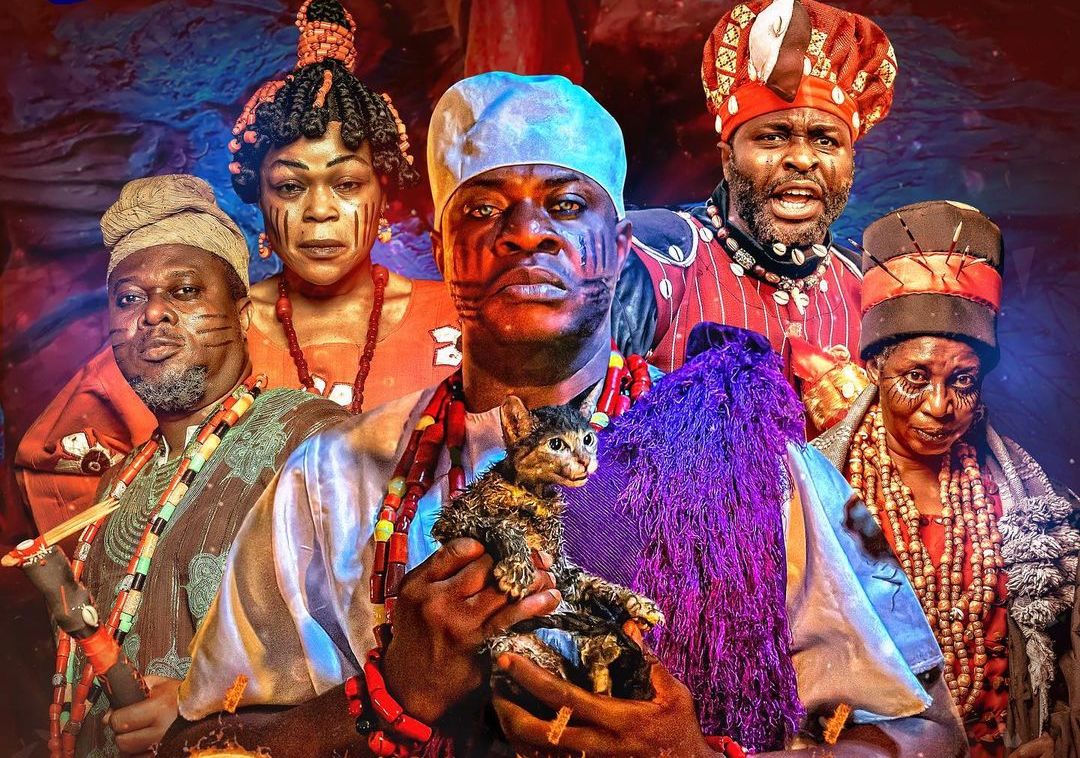 'Orisa' Review: Fiery Traditional Epic Feels Like a Thrilling Reproduction of a Familiar Cultural Display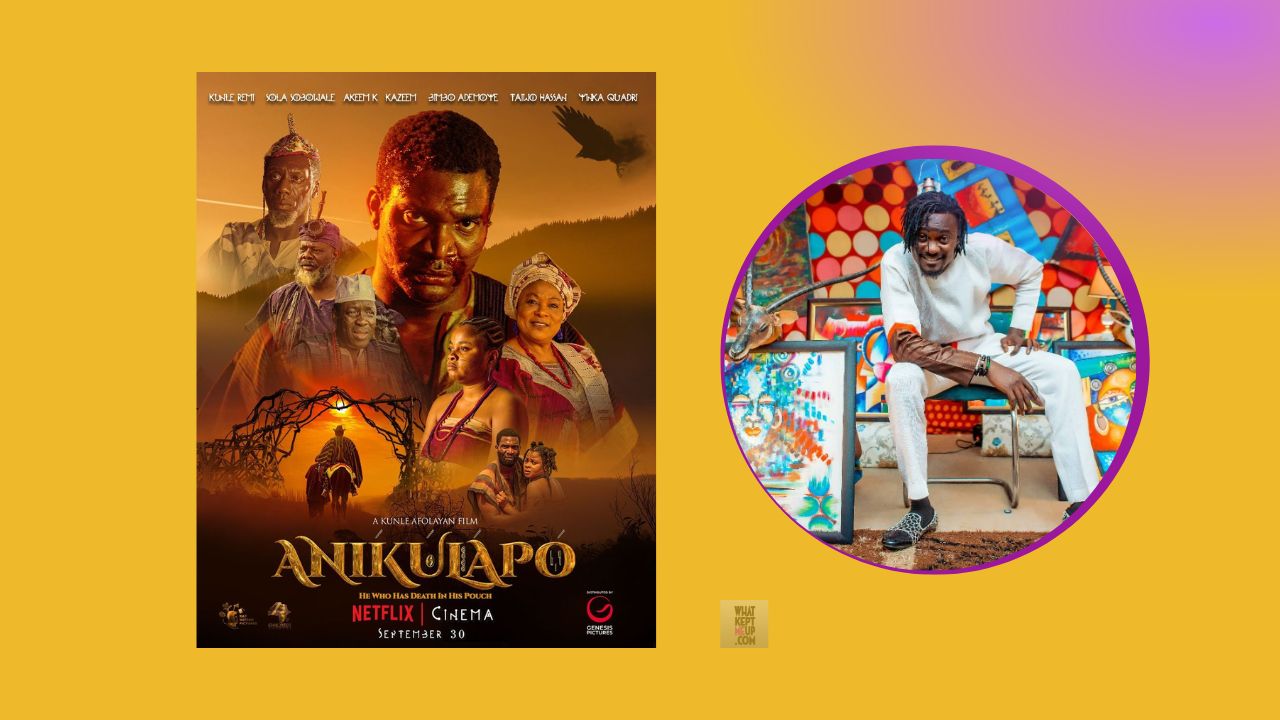 Meet Adewale Adeleke, the Art Director Behind 'Anikulapo' and 'King of Thieves'
---
One of the unifying threads between Jagun Jagun and King of Thieves is Adebayo Tijani, who co-directed them with Tope Adebayo. Adebayo Tijani is a veteran director in Yoruba Nollywood. And on his day, unshackled from the responsibilities of narrating cliche epic films, he is a fine storyteller. After releasing King of Thieves in April 2022, he directed Toyin Aimakhu-produced Ijakumo. Ijakumo fails impressively, but there is one small commendable element.
In the film's final fight scene, Asabi (Toyin Abraham) faces off against Jide (Kunle Remi) and his brother (Eso Dike). That scene shows an alternative approach this side of the industry might take to imbibe "local" and contemporary Hollywood film elements. The fight scene features a staccato of badly animated gunfight muzzles, decent close combat fight choreography, and—drumrolls—a showdown between incantations, hand-to-hand combat, and gunfight. Outside the obvious solution of elevating the narrative quality, this is, I believe, the next step of evolution. Or, at worst, a Hail Mary towards originality.
But this, too, isn't new. International films already have multiple iterations. Films like A Better Tomorrow (1986), Bullet in the Head (1990), The Matrix trilogy, and more recently, the John Wick trilogy prominently feature gun-fu—a combination of "Japanese jiu-jitsu, Brazilian jiu-jitsu, tactical 3-gun, and standing Judo. Adebayo Tijani's Ijakumo had an impressive blend of traditional incantations, hand-to-hand combat, and gunfight. Watching the scene, it doesn't appear deliberately orchestrated because of how short the sequence lasts. But in those few minutes lies the potential future of Yoruba Nollywood—if it allows it.
Think of the recent Best Picture winner Everything Everywhere All at Once (2022), influenced by Crouching Tiger, Hidden Dragon (2000), and you can see how seemingly incongruous elements backed with quality storytelling can work—in EEAAO's case, hardcore sci-fi and taichi. Adebayo Tijani has unintentionally shown a pathway; the problem might be follow-through and execution. And this brings us to another equally important concern.
Yoruba Nollywood needs a wave of fresh blood. The films from the industry are similar. The filmmaking techniques are the same too. The camera angles, the sound choices, the editing styles: what we have is an industry swallowing and regurgitating itself. The apprentice approach to learning the craft allows for little room for innovation. And those with true powers in the industry have either passed it around themselves or given the torch to their wards. The industry has become—and perhaps has always been—an ensemble of nepotism.
The current leading figures need to relinquish power or, at the very least, accept new perspectives. This would allow for a new wave of writers, cinematographers, editors, and actors who grew up on films from the industry but have alternative ways to tell these stories. There is nothing wrong with three consecutive epics within 12 months. But when three epic films fail at telling—essentially—the same story profoundly, it means the approach to storytelling needs to be revised.
Most of us remember being children and sitting with numerous other children in a small room, watching a film like Jagun Jagun. We remember coming out of the room after the film chanting gibberish incantations and pretending violence. We were all little warriors egged on by an epic film. There is still room for such stories and feelings, but it must now be earned.
Jagun Jagun premiered on August 10, 2023 on Netflix.
Share your thoughts in the comments section or join the conversation on Twitter.
Sign up: Keep track of upcoming films and TV shows with Google Calendar.