Anthill Studios and Euphoria 360's co-production, King of Thieves, is an exciting story of heroism, betrayal, maternal love and revenge. With Femi Adebayo leading a star-studded cast, King of Thieves is an epic film about an invincible bandit, Ageshinkole (Femi Adebayo) whom, driven by revenge exerts a reign of terror on the fictional Kingdom of Ajeromi. All efforts by the citizens of the kingdom to defeat him and end his reign prove to be futile.
---
'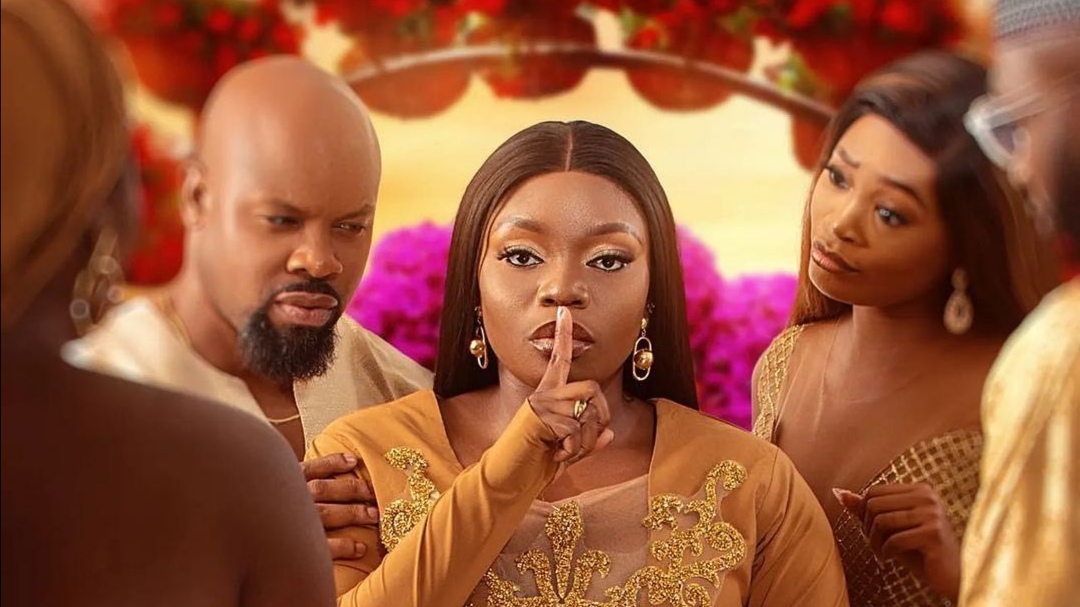 A Simple Lie' Review: An Admirable Addition to the Biodun Stephen-Shutterspeed Library
---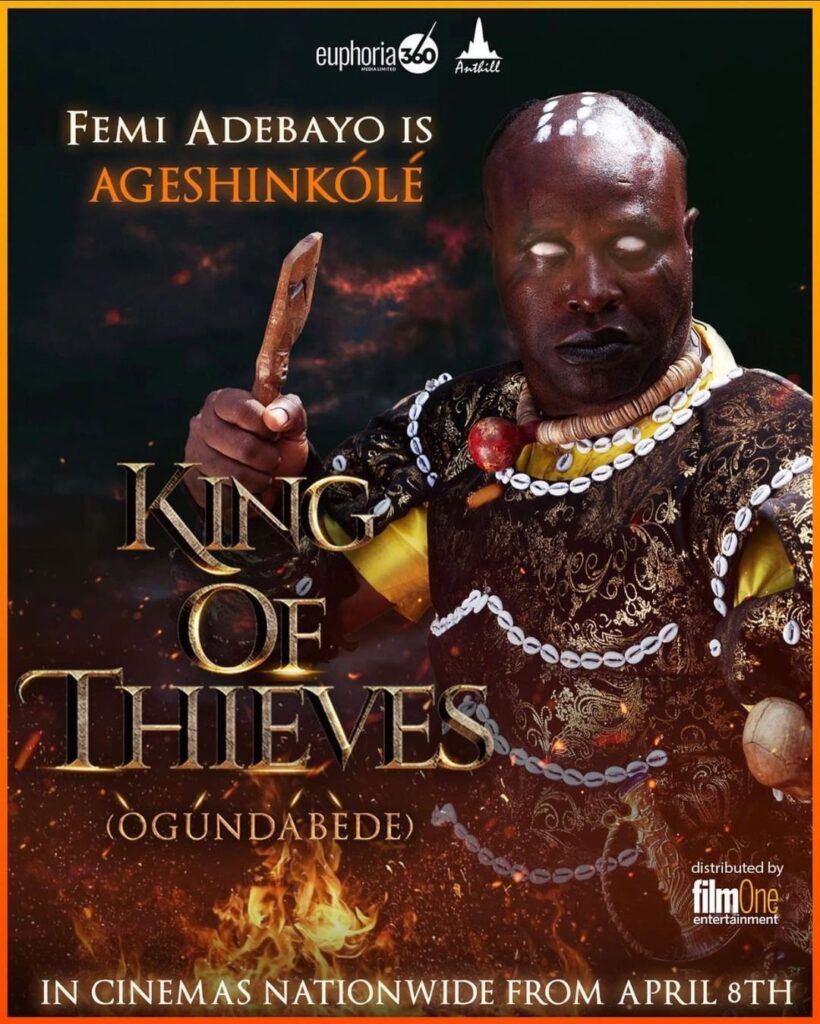 The action in King of Thieves is sandwiched between corny opening and ending scenes where Según Arinze acts as narrator, in a role that lasts throughout the movie. It begins with an underwhelming opening scene that looks out of touch with the rest of the movie. A better start to the movie would have been the 2nd scene which brought the drama, thrill and excitement that powers on till the penultimate scene. Although the nature of the story is not wholly different from previously made Yoruba epics, there is something different about this: attention to detail and extensive research must have been done as it massively explores different aspects of the Yoruba culture—rich use of the Yoruba Language in its pure form and a colourful show of cultural aesthetics and Yoruba metaphysics.
Co-directed by Adebayo Tijani and Tope Adebayo Salami, King of Thieves shows evidence of great directing, which is uncommon although there is still room for improvement. The co-directors have control over the story. Also, the actors' performances seem to be guided although there are scenes—like the opening and closing scenes—which had the potential for deep philosophical meanings but are not properly explored. These scenes, heavily reliant on narration, could have been placed in a simple cultural setting like "tales by moonlight" instead of in a museum filled with foreigners, which would aid the film to be more in touch with the story and let the intended lesson hit home better; the concepts of rebirth and reincarnation in Yoruba culture could also have been more explored. Anyway, the gauntlet has been thrown down for other directors in the industry to dig deeper in their artistry. Other technical aspects of the film are properly executed considering Nollywood's level— excellent cinematography that is not overly ambitious but efficient enough to aid the storytelling, good scoring but occasionally unnecessary and distracting, and fairly good use of CGI too.
---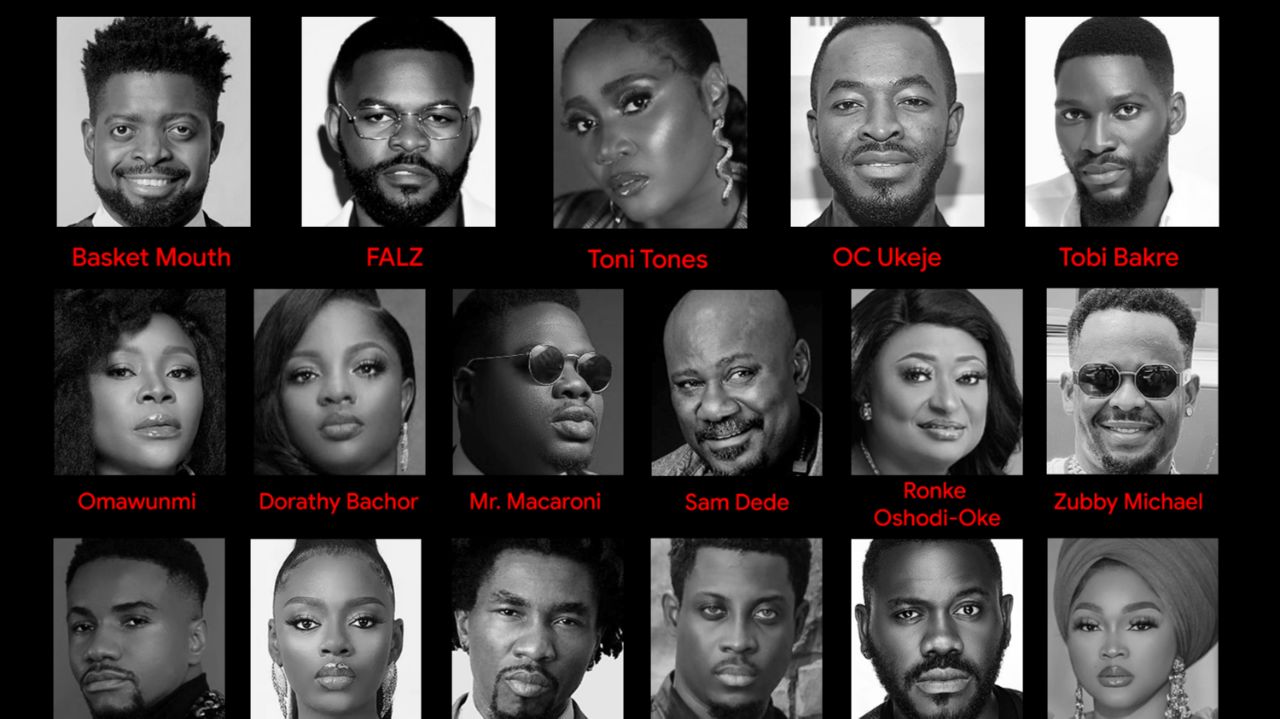 Basketmouth, OC Ukeje, Falz, Tobi Bakre, and Toni Tones Lead the Cast of 'Brotherhood', First Film Off GreoH Studios' 2022 Slate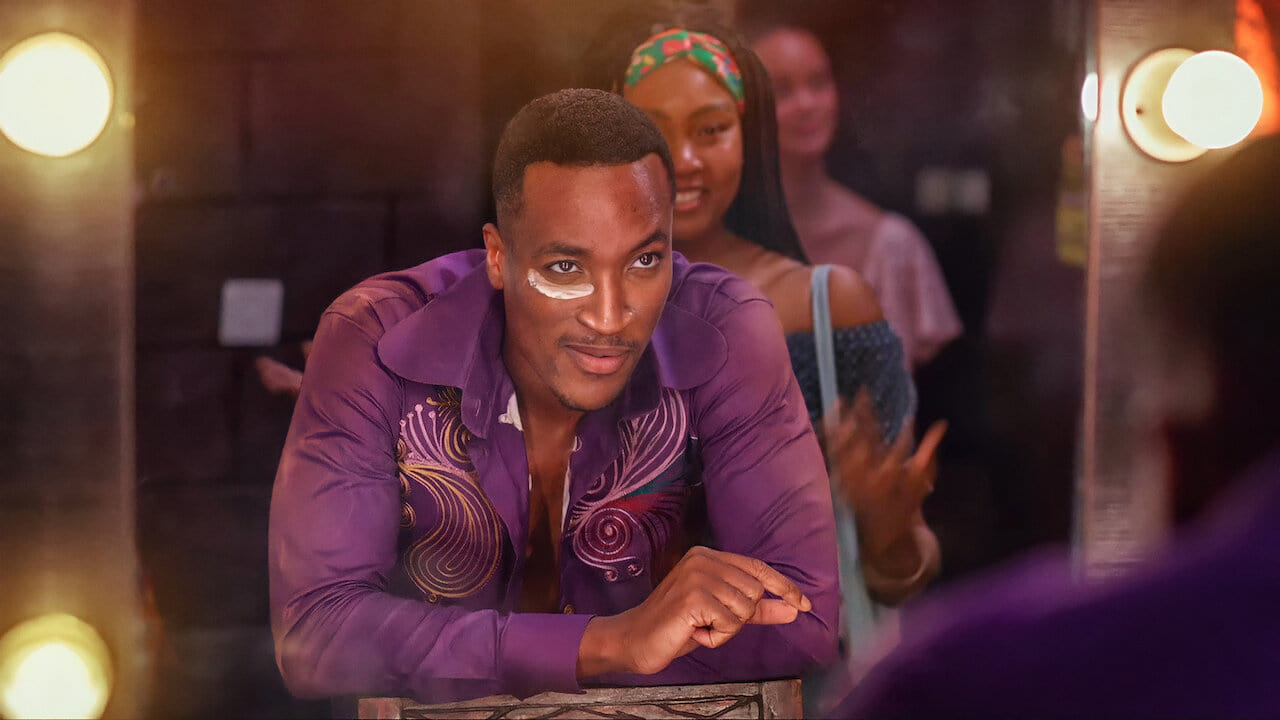 'The Man Of God' Review: Bolanle Austen-Peters' Netflix Release Fails to Inspire Faith
---
The script exemplifies the improvement in the writing sphere of the Nigerian movie industry despite its shortcomings. It has a well laid out plot and subplots but the story is not fully exploited, plus broken scene sequences, unlikely time progression, unclear character motivations, underdeveloped conflicts and characters that lack depth. In essence, it is a beautiful story but the script and film fail to capture the enormity. Según Arinze's off-camera narration should have been done away with as the story was sufficient in telling itself.
King of Thieves also shines in its casting department, with outstanding performances coming from Odunlade Adekola (Oba Adegbite Tadenikaro), Ibrahim Chatta (Oguntade), Femi Adebayo (Ageshinkole), Toyin Abraham (Queen Mobonuola), veteran Dele Odule (Otun) and, in particular, Lateef Adedimeji (Abegunde), who continues to shine in supporting roles and seems capable of regularly taking on bigger characters.
Being a Yoruba-language epic, more attention should have been paid to the subtitles. Translations were sometimes vague and incomplete, leaving much lost in translation for people who are not Yoruba speakers. King of Thieves is a fascinating Yoruba epic thriller with interesting twists, that succeeds in keeping viewers entertained. Hopefully, it serves as a challenge to the rest of the industry to ramp up their efforts.
Rating: 6.5/10
Share your thoughts in the comments section or on our social media accounts.
Keep track of upcoming films and TV shows with Google calendar.
Side Musings
Babaláwo does not translate to herbalist
PETA will definitely be suing ?
The difference between a goat and an antelope is too glaring, we are not gullible ?
Why has Nollywood reduced skit makers to pedestrian roles that can be played by any regular actor.
Some of the cast seem to be confused about the pronunciation of the title character's name, is it Ageshinkole (a horse-riding bandit) or Ageshinkole (an affluent person)?
King of Thieves is currently in cinemas.