We rarely see the other side of what actors face during the process of putting together a performance in a film and even when it's a movie that makes us laugh we sometimes forget that it's the same hard work as any other type of film that goes into it also. "The biggest challenge for me was the stunts, some of which I did myself. I came out with a few bruises, broken fingers and even Josh (his co-star) himself had a deep cut but you know, it's all part of the job I guess," says Jide Kene Achufusi about Money Miss Road, an action-fused comedy that required a lot of physical work. In this exclusive interview with Jide Kene Achufusi, he shares his journey as an actor who has worked on a diverse slate of films, recent projects and current cinema film Money Miss Road.
The 2019 AMVCA award-winning actor is well known for his lead role in Living in Bondage: Breaking Free which has also earned him other nominations and even awards for that particular role as Nnamdi in the Play Network sequel. Since this mainstream breakout role, Jide Kene Achufusi has also featured in other Nollywood films, which include Lionheart, Kambili: The Whole 30 Yards, Dwindle, Lockdown and most recently Obi Emelonye's Money Miss Road.
---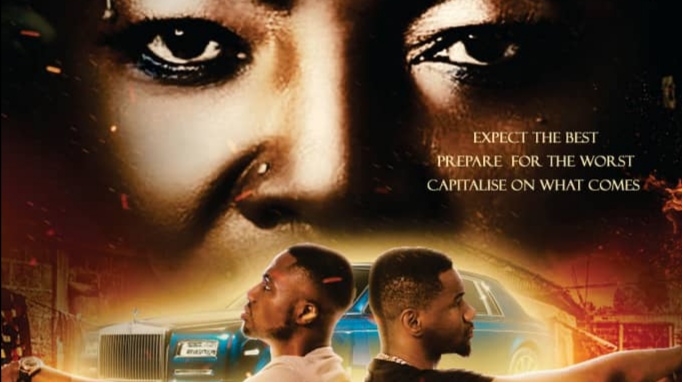 'Money Miss Road' Review: Obi Emelonye-directed Comedy Flick is Right on the Money
---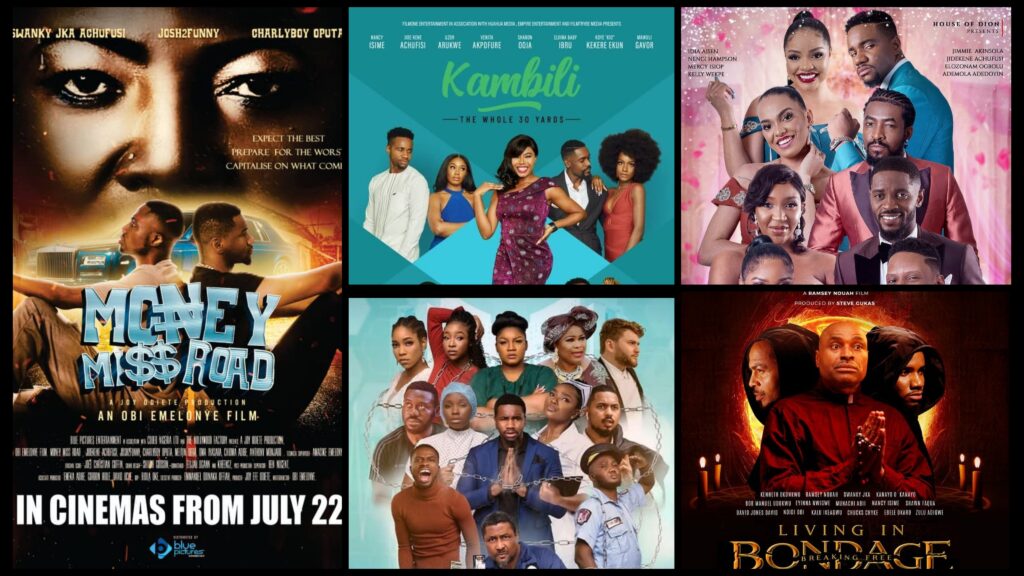 Kindly briefly describe your journey into acting.
I went to auditions and figured out what kind of movie stars, producers, and directors I wanted to be seen with and pursued them on the internet and made sure I attended their symposiums, seminars, and webinars.
What was your first reaction to the Money Miss Road story when you were first met with the script?
I was very excited, I was looking forward to the stunts and I was looking forward to all the fight scenes, bikers, the fear, the adrenaline, and the gusto. And yeah, I was very excited the first time I saw it, also bearing in mind who I was going to be making the film with as well.
Money Miss Road is an action-fused comedy movie and one would only imagine the extent to which the viewers would be cracked up, but what further layers to the story do you hope viewers would not miss?
Well, we definitely made it to be a simple film, give you a good laugh, while forgetting your troubles in the 1hour and 40 minutes the film is on. But for me, not every film is meant to teach you something, and it also depends on where you are in life. It's a really good film, so pick whatever lessons you may but it is majorly meant to give you a good time.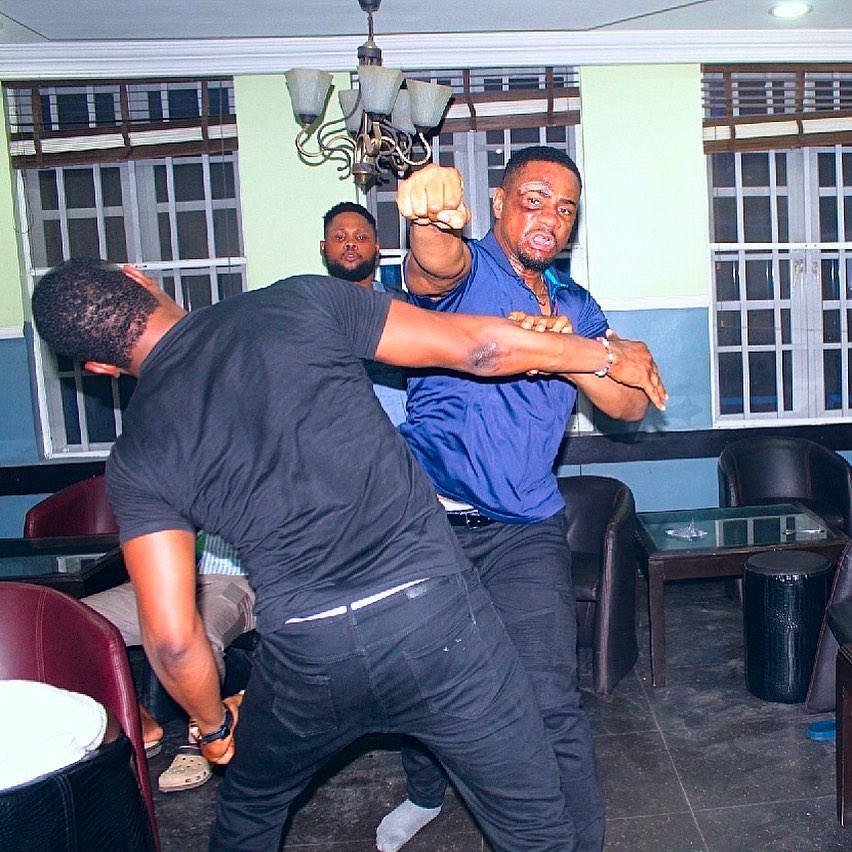 In your most recent character as Joseph in the much anticipated Money Miss Road, what was the biggest challenge and what was your favourite thing about playing that character?
The biggest challenge for me was the stunts, some of which I did myself. I came out with a few bruises, and broken fingers and even Josh (his co-star) himself had a deep cut but you know, it's all part of the job I guess. My favorite thing about playing Joseph is working on the project itself as co-lead with Josh2Funny, the road scenes, the adrenaline, the bikers, and the stunts. We definitely did something that is out of the usual Nigerian film where we are always indoors and having banter. It was indeed very good for me and I guess for any other actor who has found themselves in that position.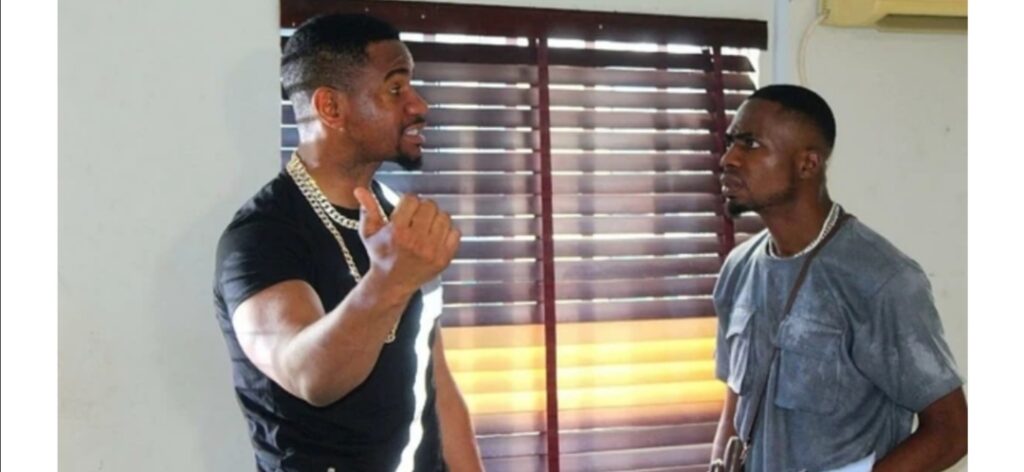 How would you describe your Money Miss Road co-star Josh 'Josh2Funny' Alfred? Any fun set stories?
Josh is a great actor. For someone who doesn't really rely on the scripts, Josh is very spontaneous and easy to bounce off and I would say that Josh embodies the dream partner for action comedies when I think of films like Bad Boys and stuff. I always want to partner in a co-lead film where I can definitely go off, drift a little, and improvise and Josh is just right up there with you, matching the energy.
---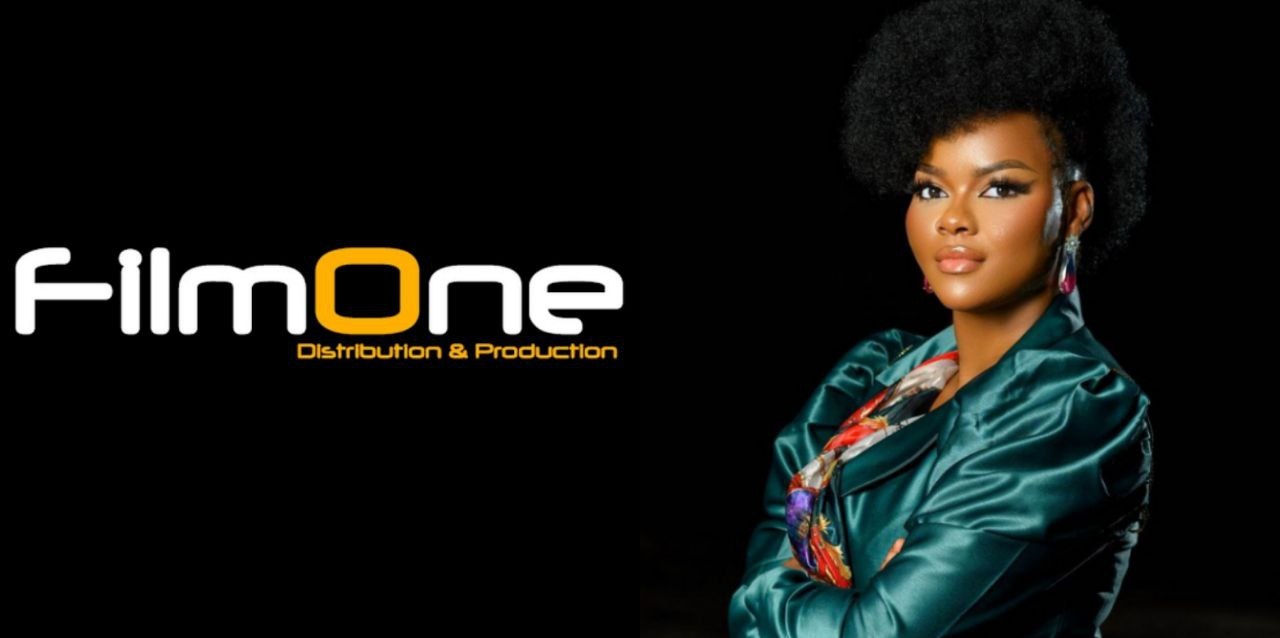 Kehinde Bankole to Lead FilmOne's First Original Film as Titular 'Adire'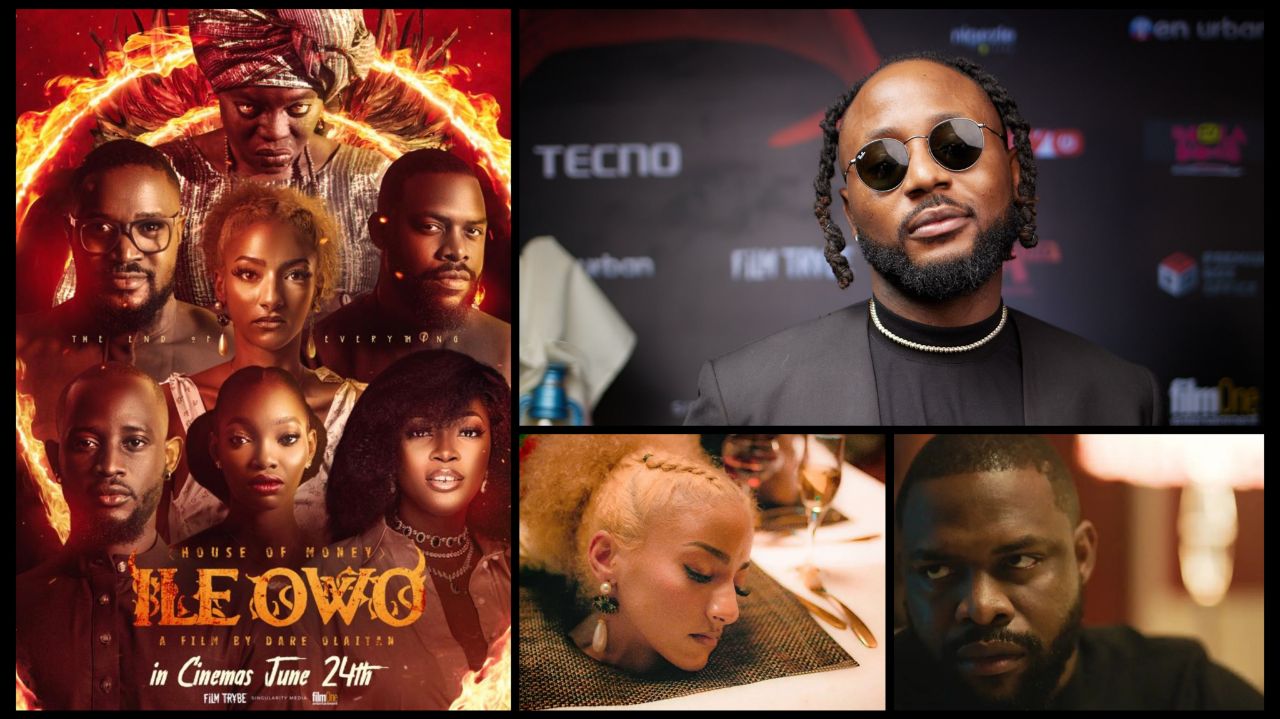 Dare Olaitan: 'Ile Owo' Set to Serve as Test for a Bigger Horror Project, Igberaga
---
Working with a Nollywood veteran like Obi Emelonye must have been a delight. Is there any other director you hope to work with someday and why?
I definitely have a few up my list that I'm looking forward to working with and luckily for me I have almost ticked off all the people I have wanted to work with, not because I'm too much but because of God's grace and the positioning I have been able to see in life. I still want to work with them again over the coming decades, God giving life. But for now, I haven't worked with Izu Ojukwu (76). I don't know what we are both waiting for (laughs), it is definitely a match made in the stars and I can't wait to see what's cooking for both of us.
Having won the Trailblazer Award at the AMVCA 2020, it does show that you are now being seen in your craft and even more appreciated, what would you say poses as an actor's biggest challenge in Nollywood and how do you go about tackling it?
I think funding is the biggest challenge. We are not paid enough. I really don't care what anybody says. If you look at the numbers, we do realise that we may not have the budget to give actors what they want. But we strive for an industry where actors get in on the backend deals, get in on co-producing and be comfortable enough to make 2-3 movies a year; which is even too much, to be honest. You can't do that on the current pay level, so I wished it was much more.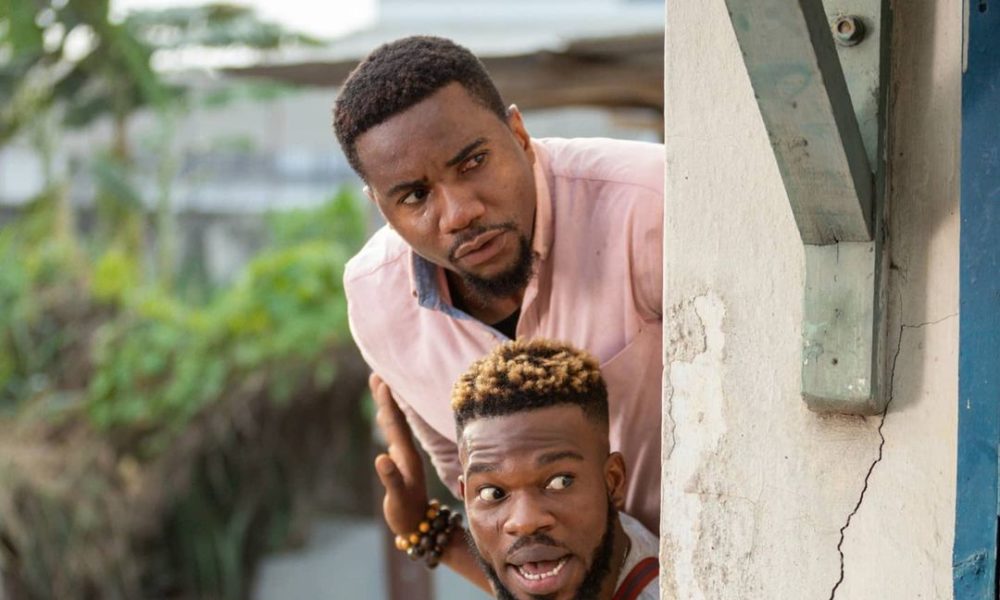 You have worked with BrodaShaggi in Dwindle and now Josh2Funny in Money Miss Road. What are your thoughts on the criticism of Instagram comedians landing major roles in film?
I don't see any Instagram comedians landing a major role in films, to be honest. All I see are actors who diversified and took another route to make it to the big screen. Also, they have also built a massive following on YouTube, on Instagram and other social media platforms and now they are where they always wanted to be. Nobody was born or set out to be a skit maker or Instagram celebrity, we all thought of how to make it into film, music, etc. 
So, maybe now kids would want to be skit makers. But from our own time, we have all been actors. And what do they do in skits? It's acting. It depends on their forte and their strengths, like someone who is good at acting alone, might not be good when paired with someone else. Look at Mr. Bean, for example, he pulled off solo scenes so beautifully well back in the day we would have called that skit.
You had a role in the 2018 TV series Crazy, Lovely, Cool created by Ebuka Njoku who directed Yahoo+, a film currently in cinemas that uses a lot of Igbo language and has been lauded for its showcase of the culture and its story. What do you think about more Igbo-language films coming to mainstream cinemas and the variety it could add to Nollywood's storytelling palette?
I'm all for it, not just for the Igbo language films, but for Hausa, for Yoruba, for the Idomas, for the Kalabaris, for whatever language that is out there, even Tiv. I'm a big fan of Korean films and I don't watch them because they speak English. We too can enjoy the global dominance of putting our language out there on the map as well as making great content, so I don't really think it is about what language you make your film in. Money Heist is a special example. Make a great film and enjoy yourself while making it in your native tongue. That's great.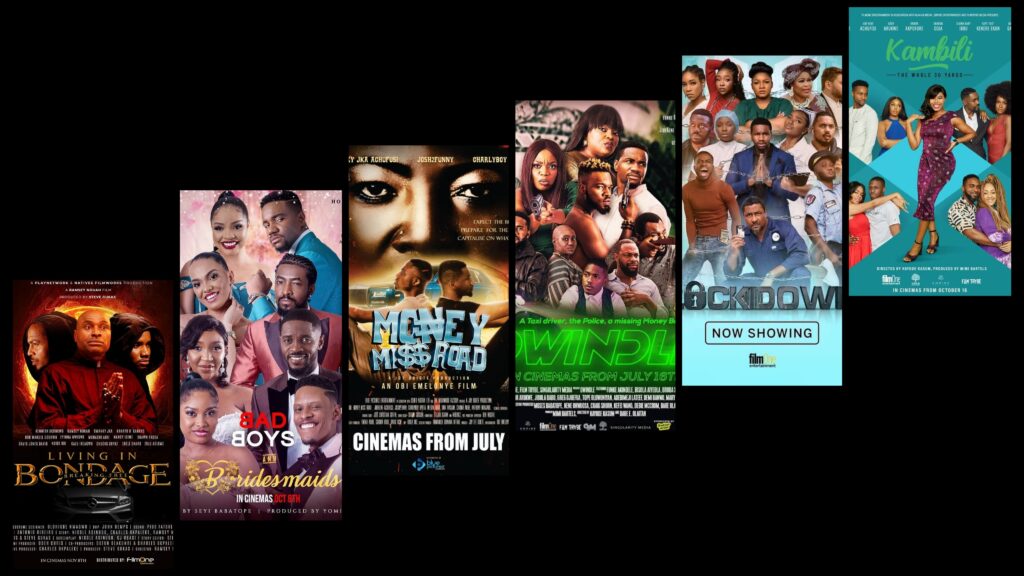 Dwindle will premiere on Netflix on August 19. Alongside Money Miss Road, they can both be categorized as a buddy comedy film. Living in Bondage treads the mystical and psychological and you have also had roles in the romantic comedy Badboys and Bridesmaids and Kambili: The Whole 30 Yards. In the drama genre, you have appeared in Lionheart and Moses Inwang's Lockdown. They all form a fine blend for a young actor. Is there a particular genre out there you still hope to land a role in someday?
My message to every producer, dreamer, and filmmaker out there who is looking to cross divides: Maybe you are used to making a three-person film and now you want to go into a cast ensemble or you're used to making horror and now you want to make comedy, whatever it is that you dream of doing, find some money, find my phone number and call me, reach out in the mail, talk to my management and we will make it happen together.
I have been blessed to have arranged, led different kinds of films, been in different kinds and contributed my quota, but I'm still looking forward to making more action films. I'm still looking forward to making more drama, dramedies and true-life stories as well. I would really love to dig into that and I'm also tired of playing my age in films, come on guys can we dial up the scripting, can we dial up the makeup and special effects. I'm ready to do anything to be honest as long as it advances our community as filmmakers.
Thank you guys, I'm a big fan of all the filmmakers out there, there is no such thing as a bad film, it is just your interpretation and artist relative. God bless you guys, go out and see my new films when they come out.
---
Share your thoughts in the comments section or on our social media accounts.
Keep track of upcoming films and TV shows with Google calendar.