Two friends embark on a journey to make quick money and this triggers a series of tragic events in Dwindle, Kayode Kasum (Ponzi) and Dare Olaitan's (Ile Owo) intelligent and satisfying comedy, which is cleverly crafted to also fall under the thriller genre. Dwindle, Kayode Kasum's third work of the year, revolves around many interesting characters. Among them are two female police officers, Tolani (Funke Akindele) and Juliet (Bisola Aiyeola), who are assigned to protect the governor of Darkawa state (played by Jibola Dabo), an undercover assignment which takes Tolani off a kidnapping case that she'll soon crack but relieves Juliet from desk duty–– what could harm the governor during an investor meeting, so why not send just two officers? 
---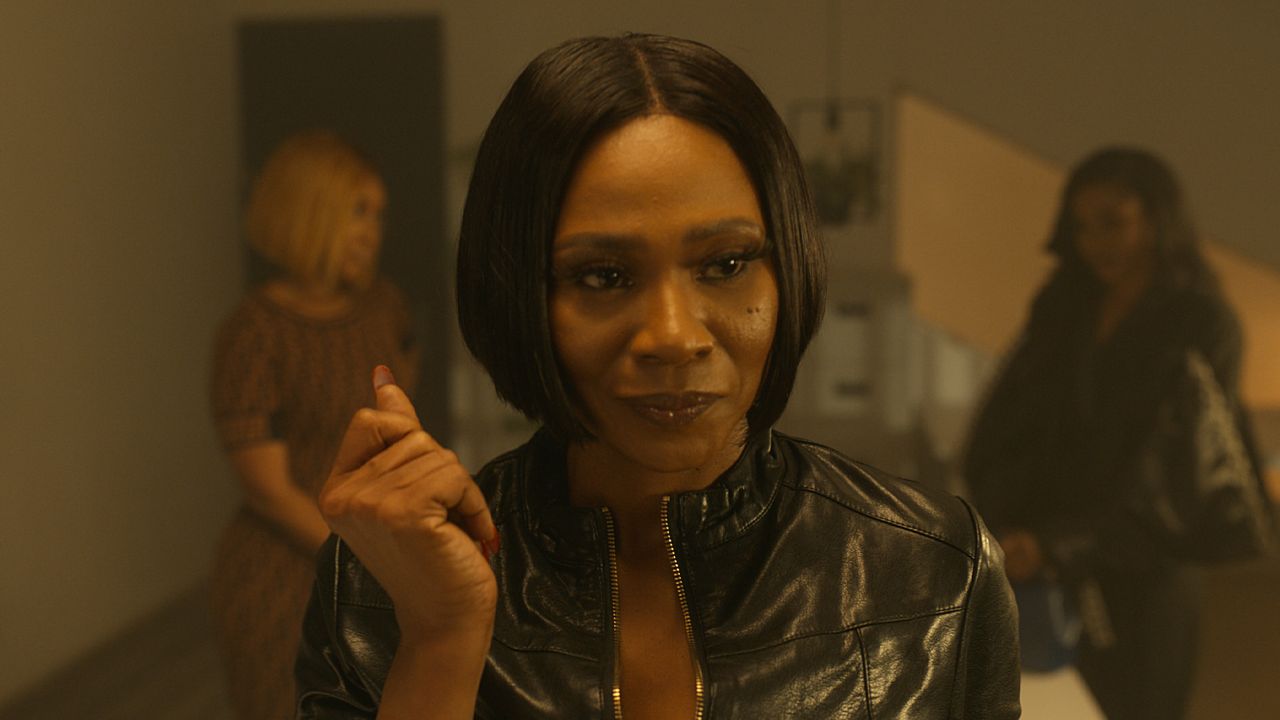 'Glamour Girls' Review: Nollywood Classic Remake Falls Short of the Glitz
---
In the course of events that may have included the use of juju, they lose the governor right under their noses, and these two officers are regarded as suspects of the kidnapping. There is another character, Chinedu (Jide Kene Achufusi), a frustrated young man who is facing a series of misfortunes–– a girlfriend who he can't marry because he is poor, overdue house rent, losing a job he barely started, his father's urgent medical needs which will cost 2 million naira—amongst other misfortunes. In the same vein, he has a friend, Buta (Samuel Perry), who brings him nothing but trouble. However, their lives take a miraculous devastating turn when they stumble upon the kidnapped governor. As the plot unfolds, two assassins are also thrown into the tumultuous plot with a bag of cash to bring it to life. Hence, the saying "your enemies are usually the closest to you" comes into play in Dwindle.
The movie's charm lies in the script's hilarious manner of connecting these strangers, each with different needs and goals in this star-studded performance. I really do not have much to say about the dialogue, every line uttered by each of the characters is for comic relief, which loses its effect in the long run. Dwindle is not perfect, it has its flaws which are really hard to notice as it hides under a comical façade. This comical role to amuse viewers rests mostly on Buta (popularly known as Broda Shaggi) as he tries to do every single thing in the most hilarious manner. In Dwindle, even drinking garri is done in an amusing way. The movie would have failed immensely if it rested solely on its comedic elements. In this case, the impressive performance from Mary Chukwuma, an assassin who barely says a word throughout the entirety of the movie, successfully casts a sort of darkness that permeates the movie while commanding a strong screen appearance.
---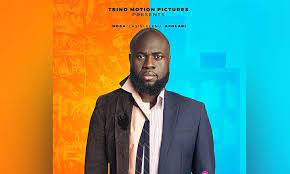 Movie Review: 'The Razz Guy' (2021), Starring Lasisi Elenu, Broda Shaggi and Nancy Isime.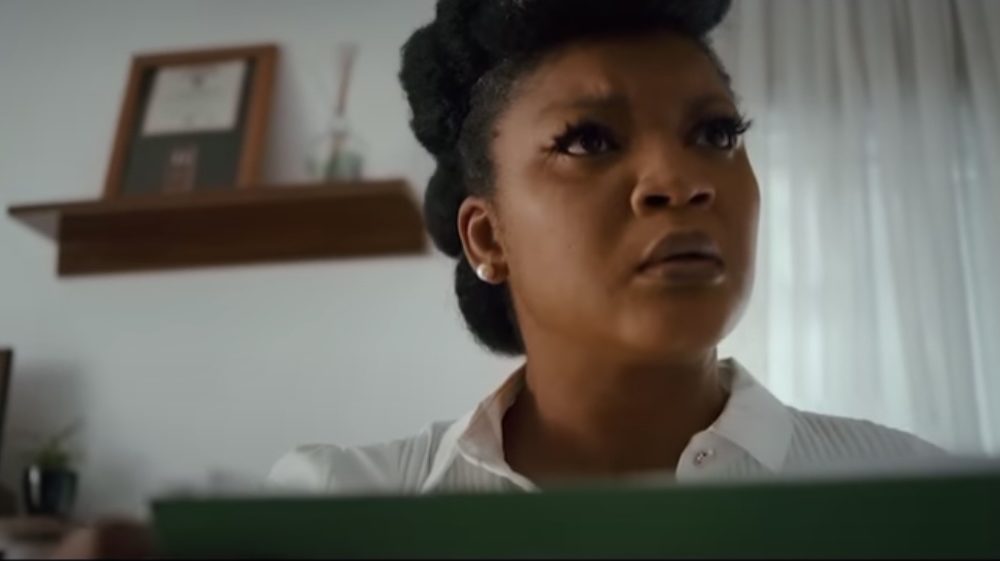 Movie Review: Moses Inwang's 'Lockdown' is a Gripping Story that Loses its Spark
---
The acting in the film is laudable; there's Funke Akindele (Omo Ghetto) who is funny but at the same time still conveys the seriousness and intensity that covers the movie. She does not lose herself in the role, a shortcoming that could be regarded as Buta's greatest flaw. On Shaggi's voyage to be amusing, he loses his fervor and replaces it with absurdity. But one question that lingered on my mind when I finished this movie is why minor roles are given to popular actors when even a plumber could do a suitable job if properly directed. It is common in Neo-nollywood to add star actors in lesser roles in movies just to sell the movie as a star-studded one. The role of Lateef Adedimeji (Ayinla) as Fuka, who appeared just twice in the 1hr 48 min could have been done by even a first time actor, but a brief cameo appearance wouldn't do any harm, would it? This isn't a flaw in the movie, just the thinking of a concerned viewer who has had to watch more than the usual number of Nollywood movies this year.
The crime thriller opens with a number of unrelated threads of events, however, this doesn't sully the movie, as the threads later come together organically. Characters are sometimes introduced abruptly and you'd ask yourself if it was necessary. But the movie answers all these questions along the way and each minor character plays a role in the climax of the movie. This way, it differentiates itself from the usual Nollywood approach to make up a scene just for comical purposes. Although, one character I didn't quite understand his role or purpose in the movie is the Deputy Governor of Darkawa State. Upon the search for the missing governor, the police force is tipped on the whereabouts of the governor, but the Deputy Governor instructs them to back off–– why? The answer to this was not presented, the only thing the movie did was make the Deputy Governor speak to the police shadily, just to present the idea that he also has a skeleton in his cupboard.
In recent Nollywood movies, there is an uncanny yet similar 'ability' to build up a suspect list, even if it means adding inconsequential scenes–– oh, let's introduce this dispensable character to cast a doubt in the viewer's mind. At the same time, Dwindle is entertaining and a vivid display of directors who know what they want and scriptwriters who knew how to complement it. The movie only sullies itself by taking the usual Nollywood route—the poor man finally gets rich and everyone is happy— but this didn't make it any less amusing or enjoyable.
Rating: 6/10
Share your thoughts in the comments section or on our social media accounts.
Sign up: Keep track of upcoming films and TV shows with Google calendar.
Side Musings
I personally think Timini Egbuson should play other roles in movies other than a rich brat. One role in Ponzi as a broke dude didn't quite depict his flexibility to play other roles. Anyway, he does the brat character so well that he wears the role like an armour. Man really wanted to bring Formula One to the state in Dwindle.
Dwindle will be available on Netflix from August 19, 2022.