The most popular response to the pandemic around the world was lockdowns aimed to curb the spread of the virus. Nigeria was not left out. Immediately after the first few cases were confirmed, a nationwide lockdown was announced and we were overcome by a new reality of constant face mask-wearing, social distancing and working from home.
---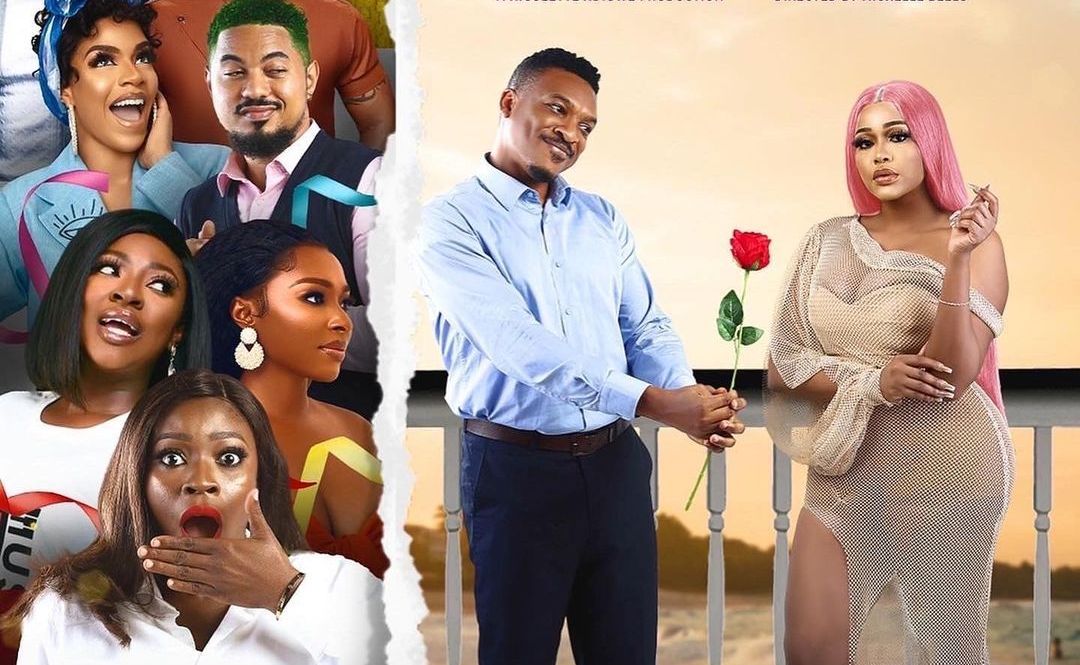 'Before Valentine's' Review: Relatable But Plastic Romcom that is just Tolerable for the Season
---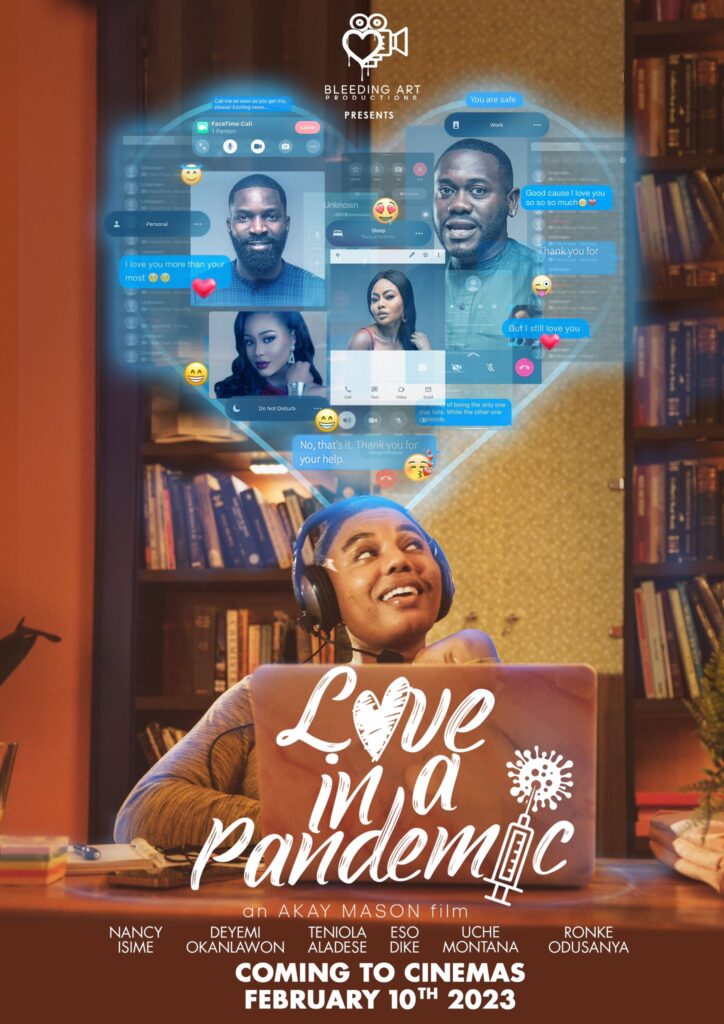 The pandemic affected people in unique ways, especially through the lockdown. People had to experience being locked in with their loved ones (or hated ones) or alone. Relationships were made and broken, love stories turned sour and some found romance.
Bolanle (Nancy Isime) works as a customer care rep for a logistics company and is forced to work from home immediately after the pandemic hits. Bolanle is apprehensive about being alone during the lockdown because her boyfriend, TJ (Eso Dike), is a doctor and would probably be too busy to spend time with her. Unfortunately, they have a fight and TJ leaves. In an attempt to apologize, Bolanle misdials and calls Alex (Deyemi Okanlawon), igniting a friendship that would blossom through the lockdown. During this period they develop feelings for each other, but standing in the way of their love is Uduak (Teniola Aladese), Alex's ex-girlfriend.
Directed by Akay Mason (Day of Destiny), Love in a Pandemic is a compelling romcom that portrays the ups and downs of romance and contains the elements that make romcoms what they are: a playboy, lover boy, heartbreak, a persistent ex and the adorable sweetness of newly found love. The plot is straight to the point and even though the story is fairly predictable from the title, at no point is it boring. Whilst it is a simple plot, the way it is executed makes it an enjoyable watch. The use of a narrator and telling the story largely from a first-person point of view encourages the investment of the audience in the central character as she progresses through the plot, maybe even putting themselves in her position and making the same allies and enemies as the story unfolds.
---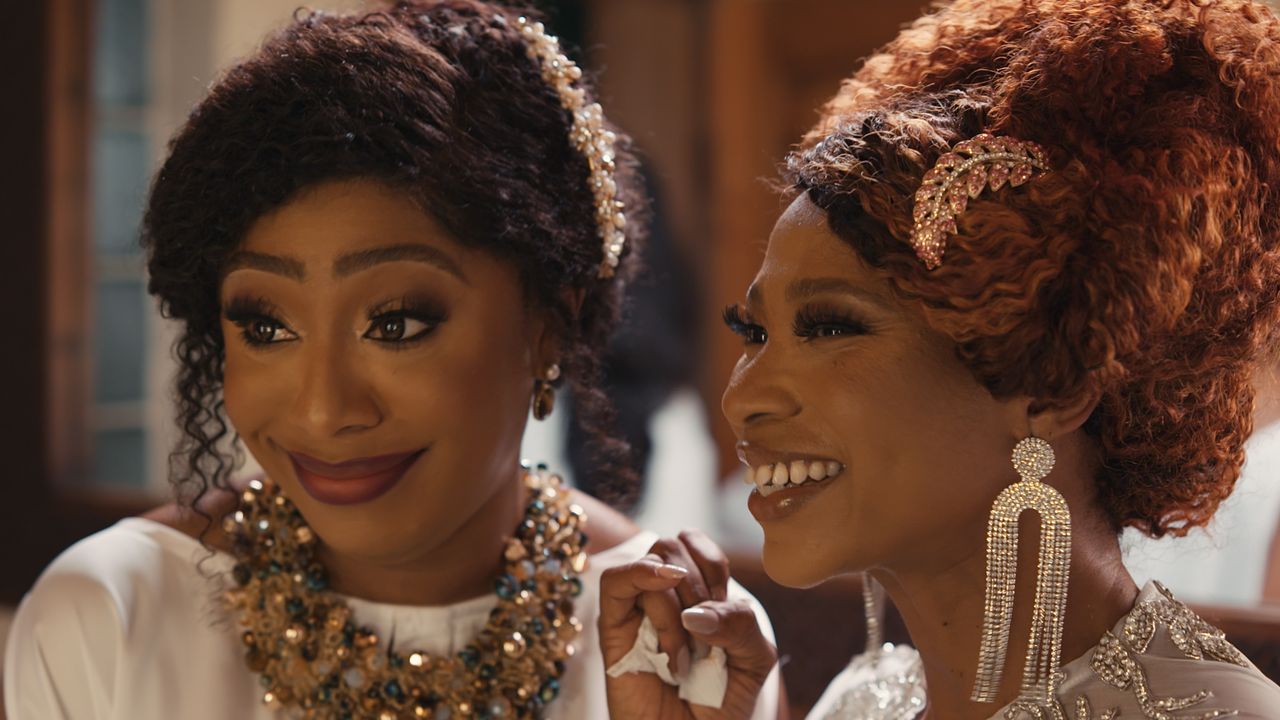 'A Sunday Affair' Review: EbonyLife's Latest Romantic Drama Suffers From More Than a Lack of Attention to Detail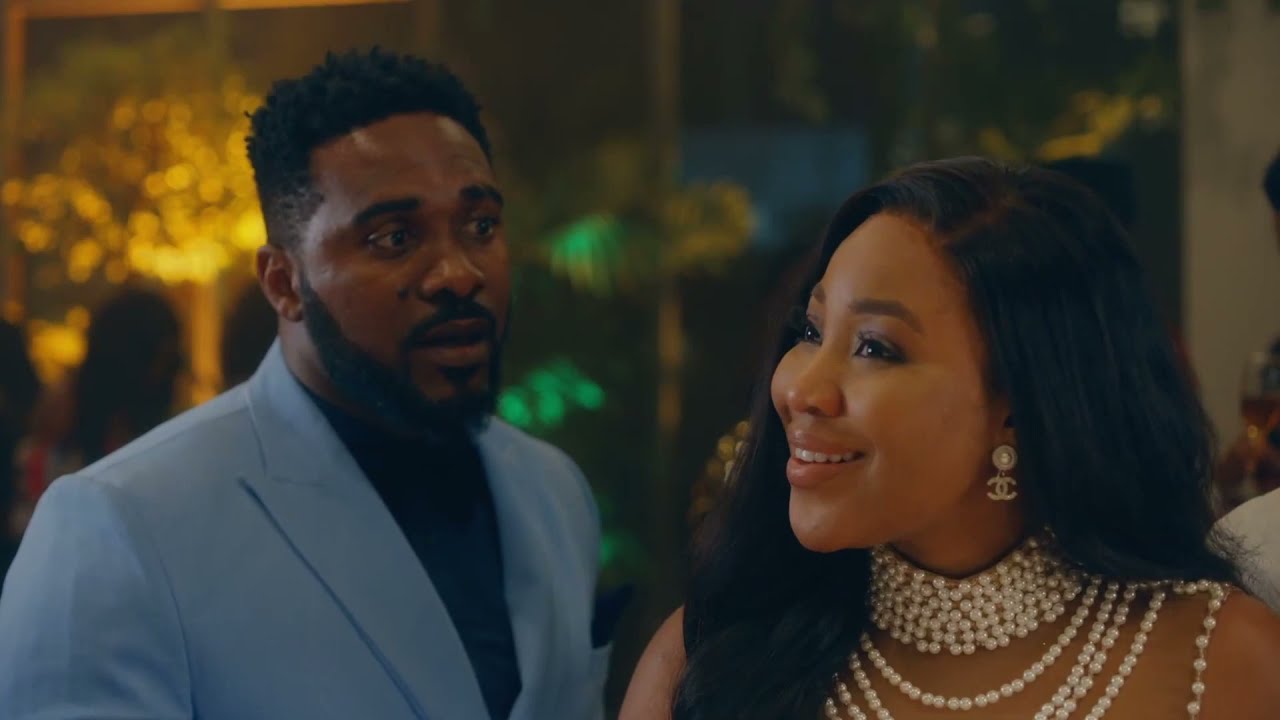 2022 Nollywood Cinema Films Already Streaming on Netflix and Prime Video
---
Although enjoyable, Love in a Pandemic has several details that are undercooked, and some that are unnecessary. The selling point of the story is Bolanle finding love during a trying time and while the plot progresses in a way that makes her and Alex develop feelings for each other, the way in which this happens does not get enough screen time compared to how much her failing relationship is focused on. It looked ridiculous to see Alex running in an attempt to create a Bollywood-esque airport heart-melting scene because, why was he running, really? It's not like she was leaving the country. Also unneeded is the aspect of Bolanle's weight loss journey, as we did not see her add the weight during the course of the plot or see her lose it at the end of the day (Nancy might have just added all that weight for nothing, or not).
Nancy Isime (Superstar) and Deyemi Okanlawon (Swallow) take on roles that may not seem so challenging but technical. Probably only having their scripts to interact with in most of the scenes, they do well, giving natural and pleasant performances. Other members of the cast like Eso Dike (Weather for Two) and Ronke Odusanya are able to interpret their supporting roles and embody them well.
Also commendable is the cinematography, handled by Emmanuel Igbekele (Breaded Life) who serves beautiful frames that aid the storytelling in innovative ways that helped to reinforce contexts, especially how close Alex and Bolanle were getting, accentuated by post-production editing.
The different details of Love in a Pandemic as a romcom are well handled, creating an entertaining film that makes it easy to overlook its shortcomings. And what better time to release a film like this, than when love is in the air?
Love in a Pandemic is in cinemas.
Share your thoughts in the comments section or on our social media accounts.
Sign Up: Keep track of upcoming films and TV shows on your Google calendar.
Side Musings
Men are scum, women too.
Bolanle the jollof rice plug?
Love was in the air and she did not wear a face mask, in a pandemic too. Kizz Daniel would be disappointed.
How did she become an Internet sensation?
Is violence okay when men are on the receiving end?
Am I the only one that abhors this writing style where all the character has to do is say what happened but they keep saying unnecessary things even though it won't affect the plot at all?
It's a wonder why we try to recreate cheap Hollywood plots when we can create stories like this.